If you know anything about Spain - besides the wine, food, and lovely weather and scenery - you'll know its got some cracking festivals.
Spanish music festivals are a great shout for those sick of damp socks and cold breezes, with around 3,000 hours of sunshine every year, compared to England's miserable 1,400 hours.
Bursting with world-class pop, rock, reggae, electronic, and metal fests, you're almost certain to find your festival soulmate in this stunning country. So we gathered the very best music festivals in Spain to help you find your perfect 2023 music getaway. Take a look!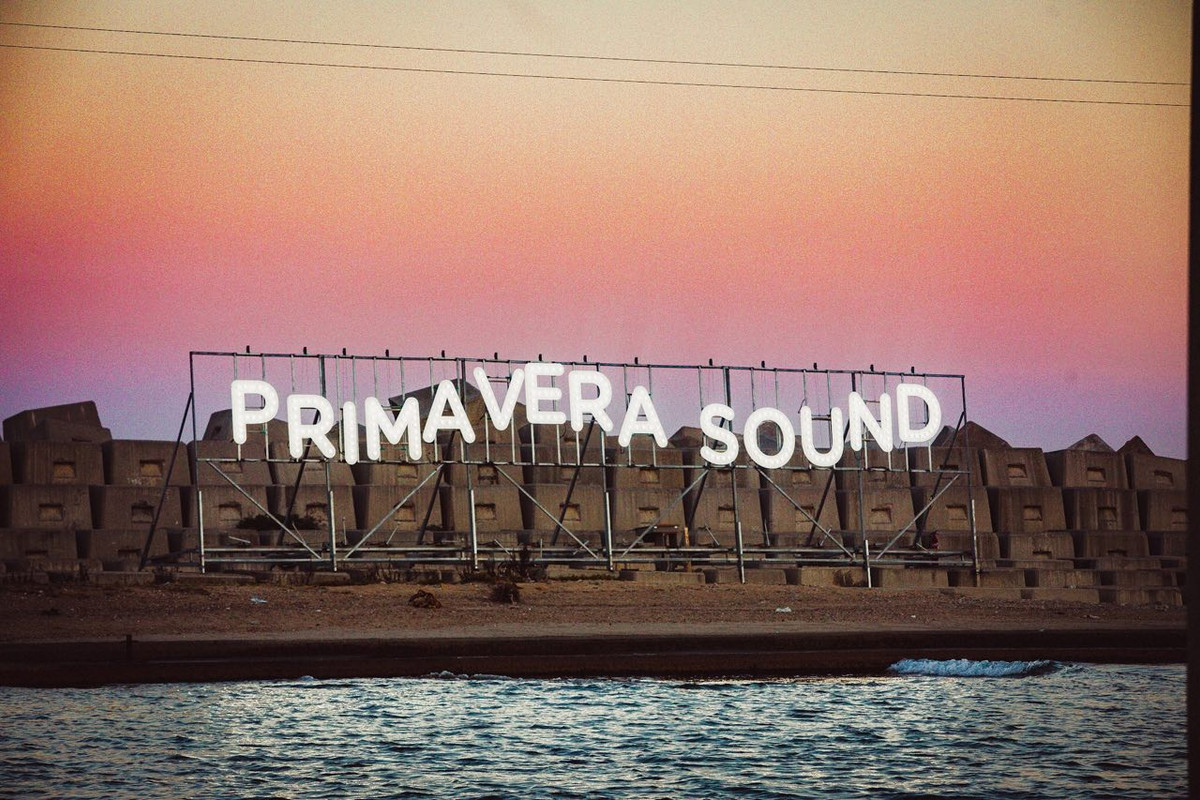 Photo: Primavera Sound / Facebook.com
When: Barcelona - Wednesday 31st May - Sunday 4th June / Madrid - Wednesday 7th June - Sunday 11th June 2023
Where: Parc del Fòrum in Barcelona / Arganda Del Rey in Madrid
2023 lineup: Pet Shop Boys, Kendrick Lamar, Halsey, Depeche Mode, Rosalia, Calvin Harris, Blur, and many, many more
If you love festivals, you've heard of Primavera. The fest has popular fests in Barcelona, Madrid, and Portugal. Every year, the fests bring loads, and we mean loads, of the biggest artists on the scene from just about every genre.
In 2019, the fest became the first to come through with a 50/50 gender split on its lineup. The fest has remained committed to equal representation with many women on its 2023 lineup, including Brutalismus 3000, Christine and the Queens, Julia Jacklin, Charlotte de Witte, St. Vincent, Caroline Polachek, and Arlo Parks.
A fantastic example of what all festivals should be doing, along with killer, diverse artists, and an incredible reputation, Primavera is a great shout.
Click or tap here for the best music festivals in Barcelona
---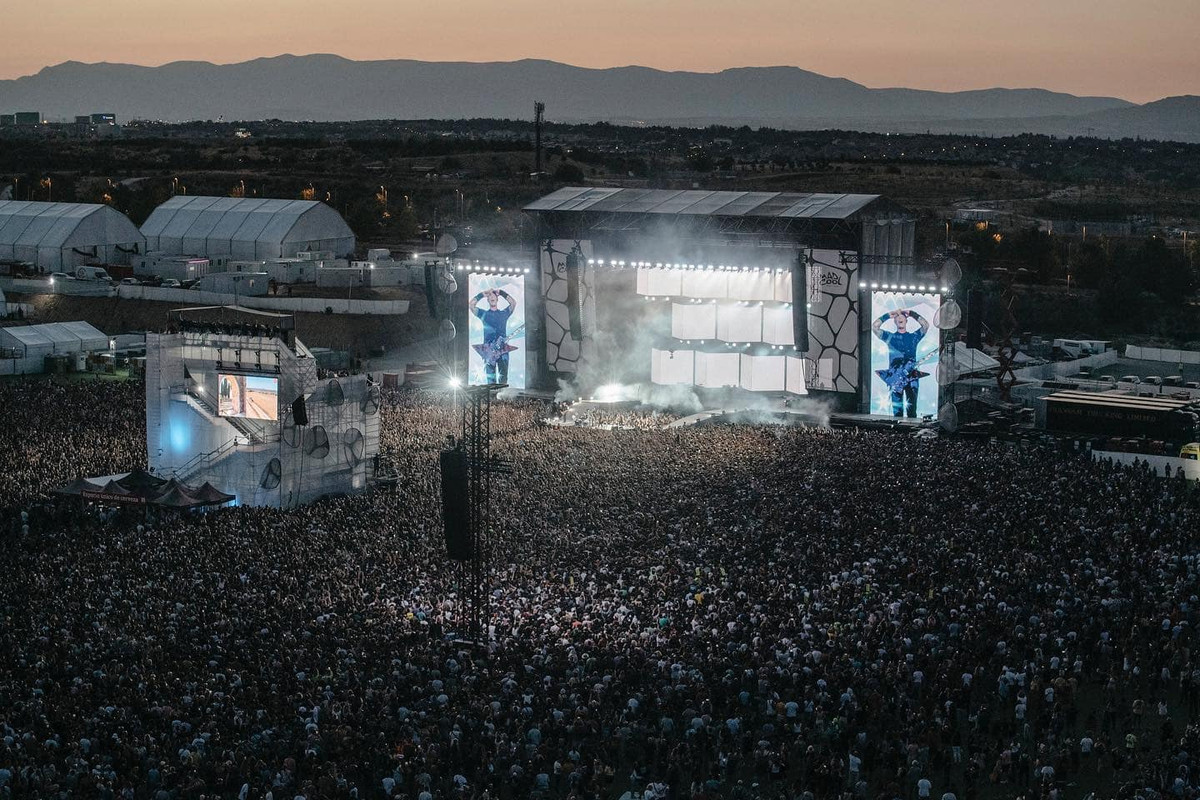 Photo: Mad Cool Festival/ Facebook.com
When: Thursday 6th - Sunday 8th July 2023
Where: Madrid, Spain
2023 lineup: Robbie Williams, Lizzo, Lil Nas X, Machine Gun Kelly, Queens of the Stone Age, The Black Keys, Sam Smith, Red Hot Chili Peppers, Liam Gallagher, The Prodigy, and more
If there's any festival you can trust, it's one that's been nominated for an award titled Best Festival in the World.
From Mad Cool's first edition, they've brought the biggest names in music to Madrid. This year is looking as big as ever, with household names covering the lineup poster. Alongside those headliners, there's Honey Dijon, Rina Sawayama, Paolo Nutini, and The Hu. So that's electronic, metal, pop, indie, hip-hop, rock, and a splash of funk. And there are dozens more artists we've not even touched on, so every one of your mates is sure to have at least one artist they're dying to see.
Click or tap here for the best music festivals in Madrid
---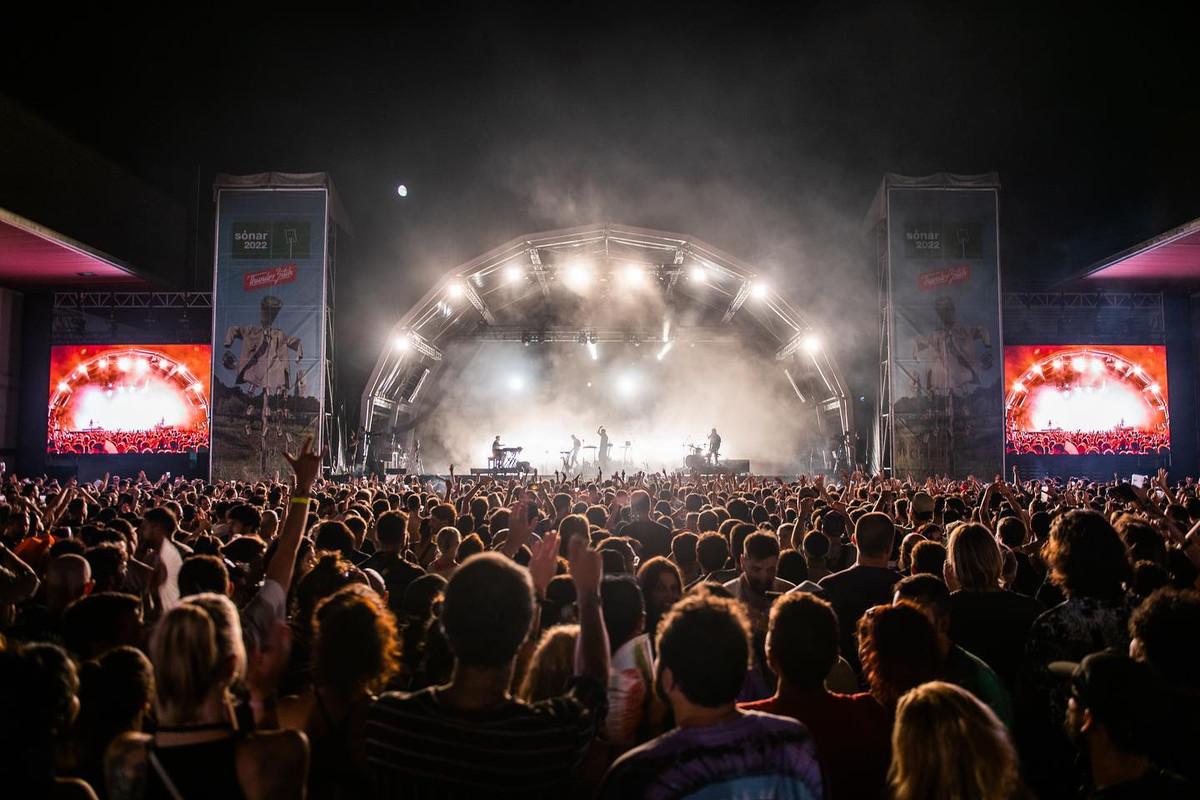 Photo: Sónar Festival / Facebook.com
When: Thursday 15th - Sunday 17th June 2023
Where: Barcelona, Spain
2023 lineup: Aphex Twin, Eric Prydz, Bad Gyal, Black Coffee, Little Simz, Laurent Garnier, and more
Celebrating its 30th anniversary in 2023, Sonar and its "unofficial" week-long event, OFFSonar attracts over 100,000 people to enjoy forward-thinking, pioneering electronic music and a splash of hip-hop.
If you're looking for the biggest names on the scene on huge festival stages, Sonar is for you. But if you prefer intimate sets in unusual venues, OFFSonar is probably your best bet. Or both. Both is good.
---
Bilbao BBK Live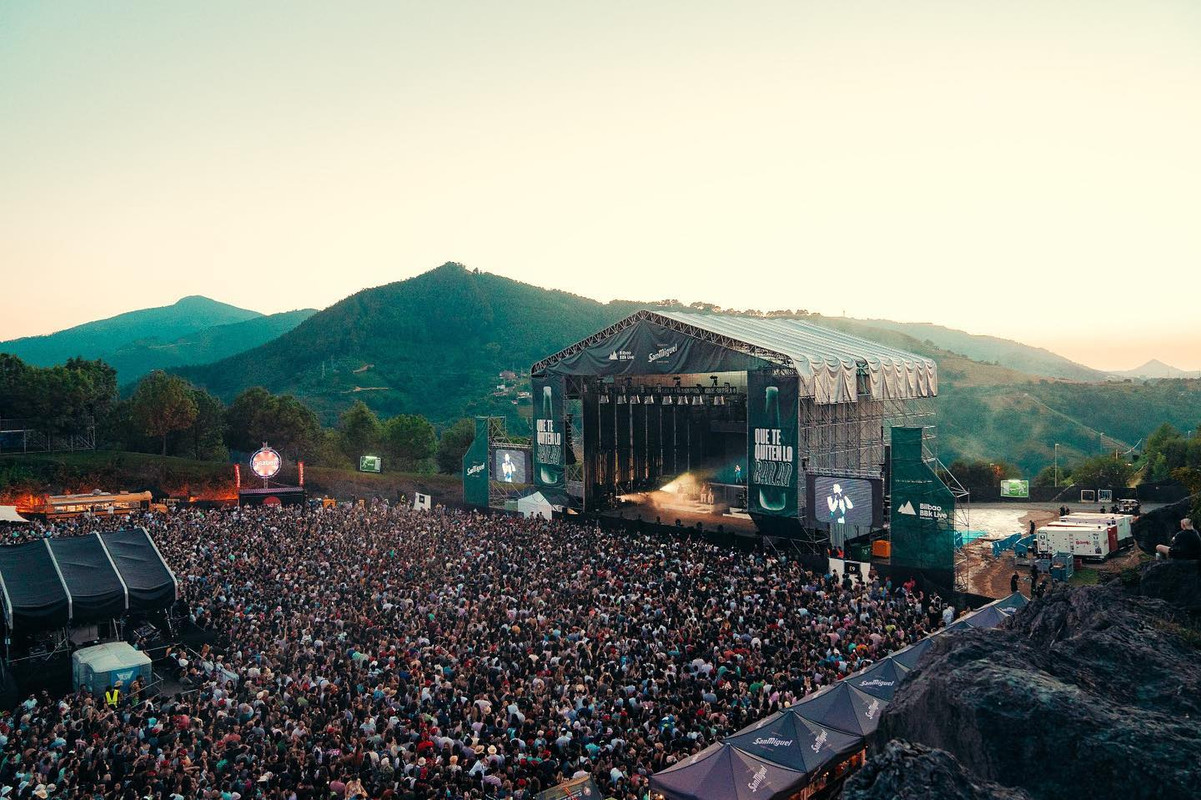 Photo: Bilbao BBK Live / Facebook.com
When: Thursday 6th - Sunday 8th July 2023
Where: Mount Cobetas in Bilbao, Spain
2023 lineup: Arctic Monkeys, Florence + The Machine, The Chemical Brothers, Jamie xx, and more
Bilbao BBK is another huge one. Over in northern Spain, this fest welcomes indie, rock, electronic, pop, and more to perform to around 100,000 music fans, with Mount Cobetas standing beautifully in the background.
There's an underground that can drop you off at the beach in less than half an hour - perfect for topping up your tan or relieving your hangover. In a stunning location with a smashing lineup (and did we mention it's nearby the beach?!), this fest has everything we want.
---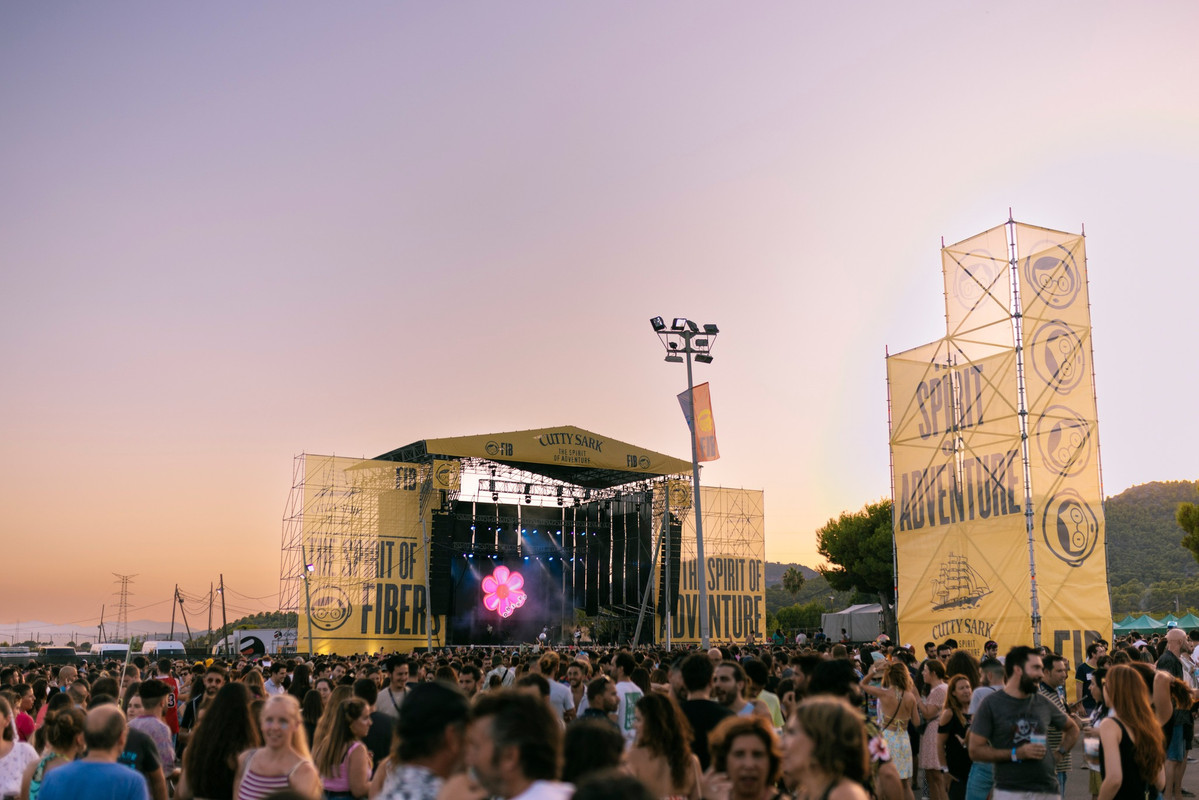 Photo: FIB Benicàssim Festival / Facebook.com
When: Thursday 13th - Sunday 16th July 2023
Where: Benicàssim concert arena in Benicassim, Spain
2023 lineup: Franz Ferdinand, Bastille, Zara Larsson, Tom Odell, Clean Bandit, Kaiser Chiefs, and more
If you're pining for a diverse lineup and sun, Benicassim, on Spain's east coast, is a great choice. With huge names from pop, indie, rock, and electronic, and a beach nearby, it's pretty obvious why thousands of Brits head there in droves every year.
Since Spain can get pretty damn hot, it's standard at Benicassim to start music later in the evening, around 5 pm, and continue the tunes until 8 am, so you can enjoy the tunes to the max without worrying about getting burnt, too hot, or exhausted from the heat.
---
IMS (International Music Summit)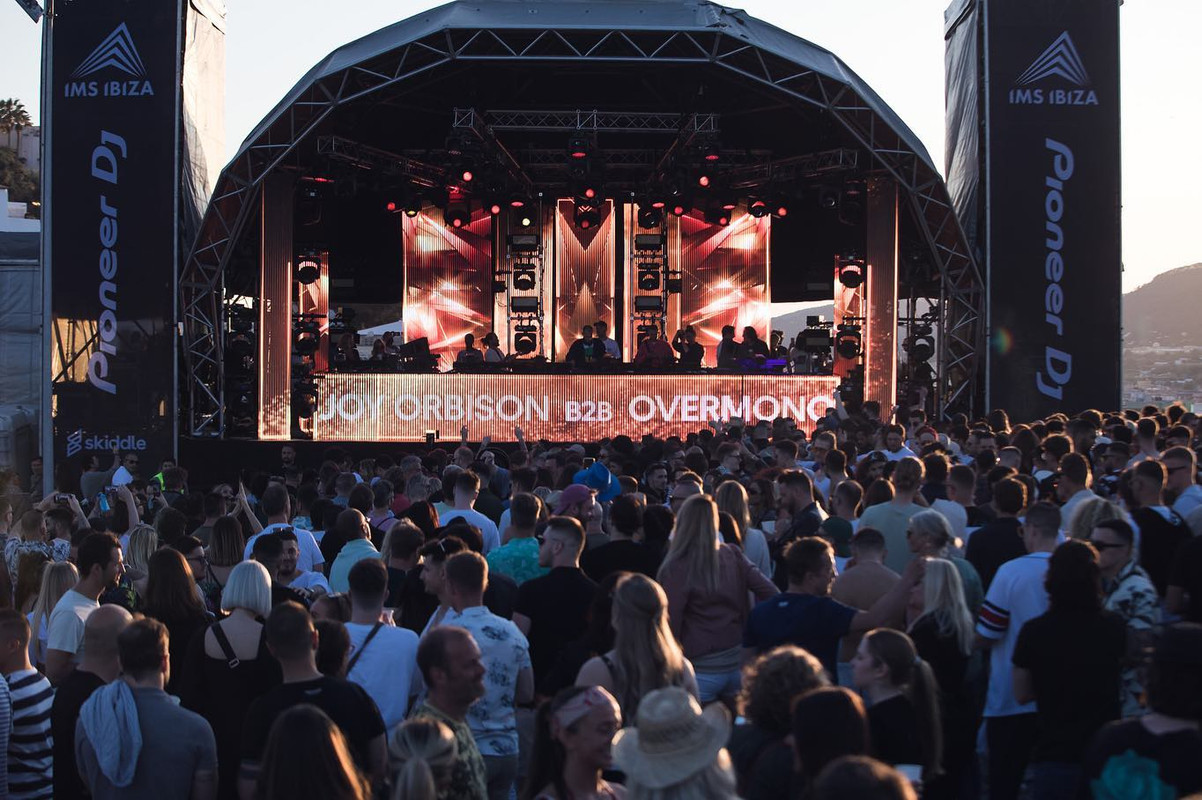 Photo: International Music Summit / Facebook.com
When: Wednesday 26th - Friday 28th April 2023
Where: Destino Pacha Resort in Ibiza, Spain
2023 lineup: TBA
Set in Pacha's Destino Resort overlooking the Mediterranean Sea, IMS is a little different to your standard festival. Championing electronic music, the festival features live performances and a programme of panels, keynote speeches, workshops, masterclasses, and networking opportunities hosted by some of the most respected artists and brands in the industry - perfect for aspiring artists and those in the business.
As a celebration of electronic music and the artistry around it, you can, of course, expect some fantastic electronic artists on its lineup. Last year's fest saw Jamie Jones, The Blessed Madonna, Joy Orbison, and Patrick Topping.
Click or tap here for more festivals in Ibiza
---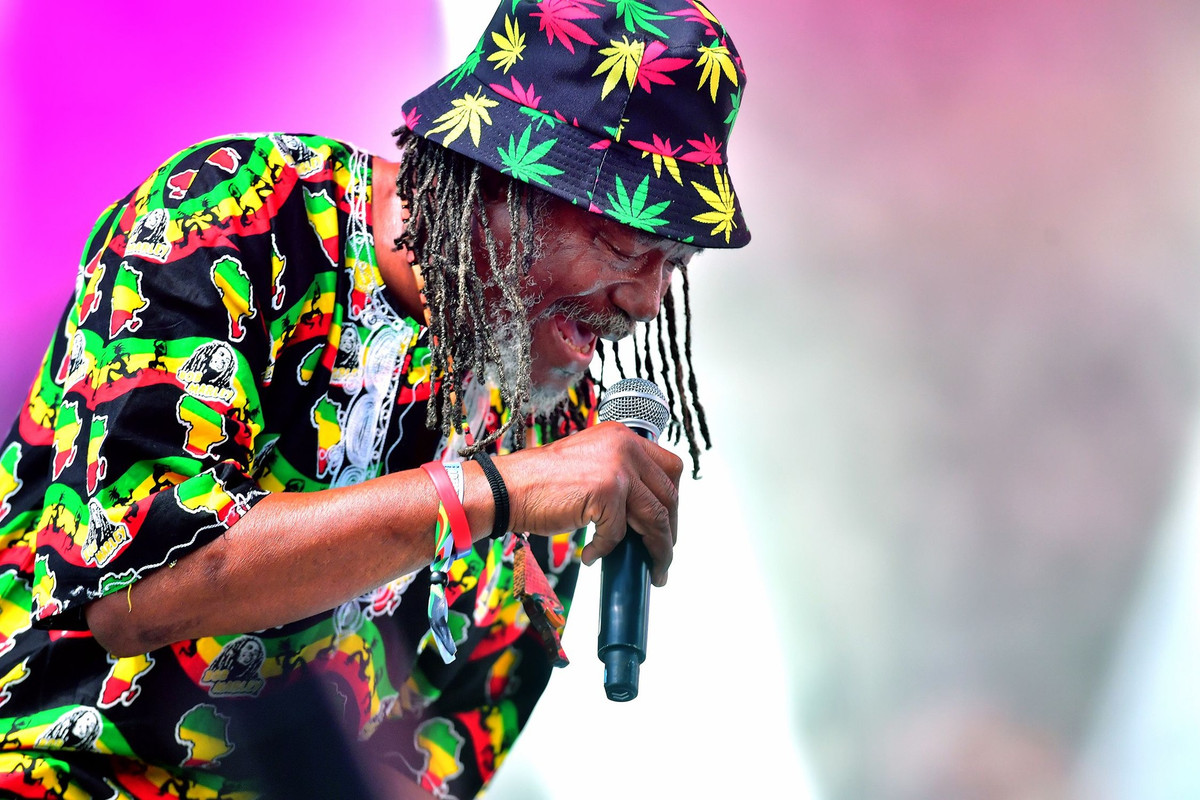 Photo: Rototom Sunsplash / Facebook.com
When: Wednesday 16th - Tuesday 22nd August 2023
Where: Benicassim, Spain
2023 lineup: TBA
Celebrating reggae and all its subgenres, Rototom is all about music, peace, alternative lifestyle, union, and sea. Music is spread across nine stages and seven cultural areas, showcasing the best across the genre over six days.
One of the biggest reggae festivals with free activities, Jamaican culture, countless opportunities to dance, enjoy delicious food, and so much more, you know you're in for a belting time here.
We don't have the 2023 lineup just yet, but past editions have seen some huge legends, including The Wailers, The Specials, Shaggy, and Toots & The Maytals.
---
Azkena Rock Festival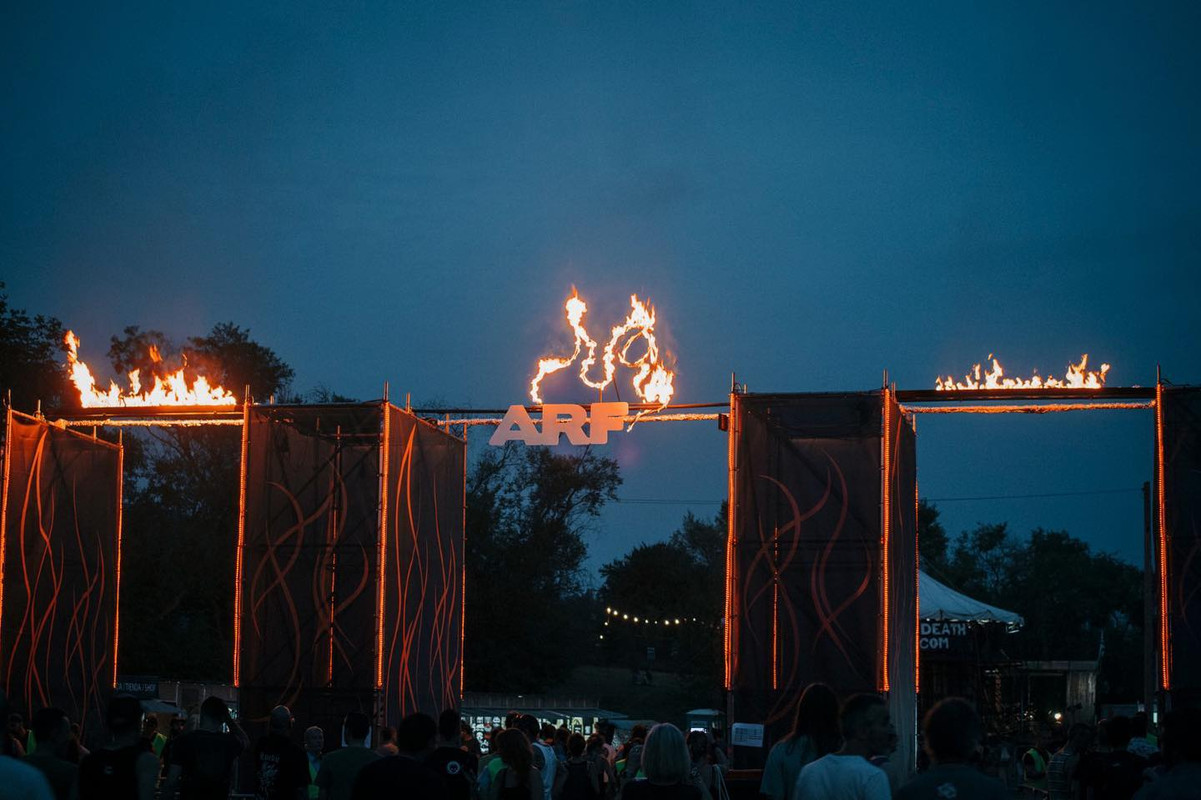 Photo: Azkena Rock Festival ARF / Facebook.com
When: Thursday 15th - Saturday 17th June 2023
Where: Vitoria-Gasteiz, Spain
2023 lineup: Rancid, The Pretenders, Incubus, Iggy Pop, Alter Bridge, Melvins, and more
Rock, metal, and punk festival AZR is looking incredible with that lineup! Since 2002, the fest has welcomed some of the best names in guitar music and has become known for its chill atmosphere.
Offering a truly unique experience, the fest also has the Trashville room on the festival site. This is where you can catch the rawest live performances, and the line between the audience and the band is erased. In that mad room this year, you can catch Billy Childish, The Kaisers, The Reverend Peyton's Big Damn Band, and more.
---
Monegros Desert Festival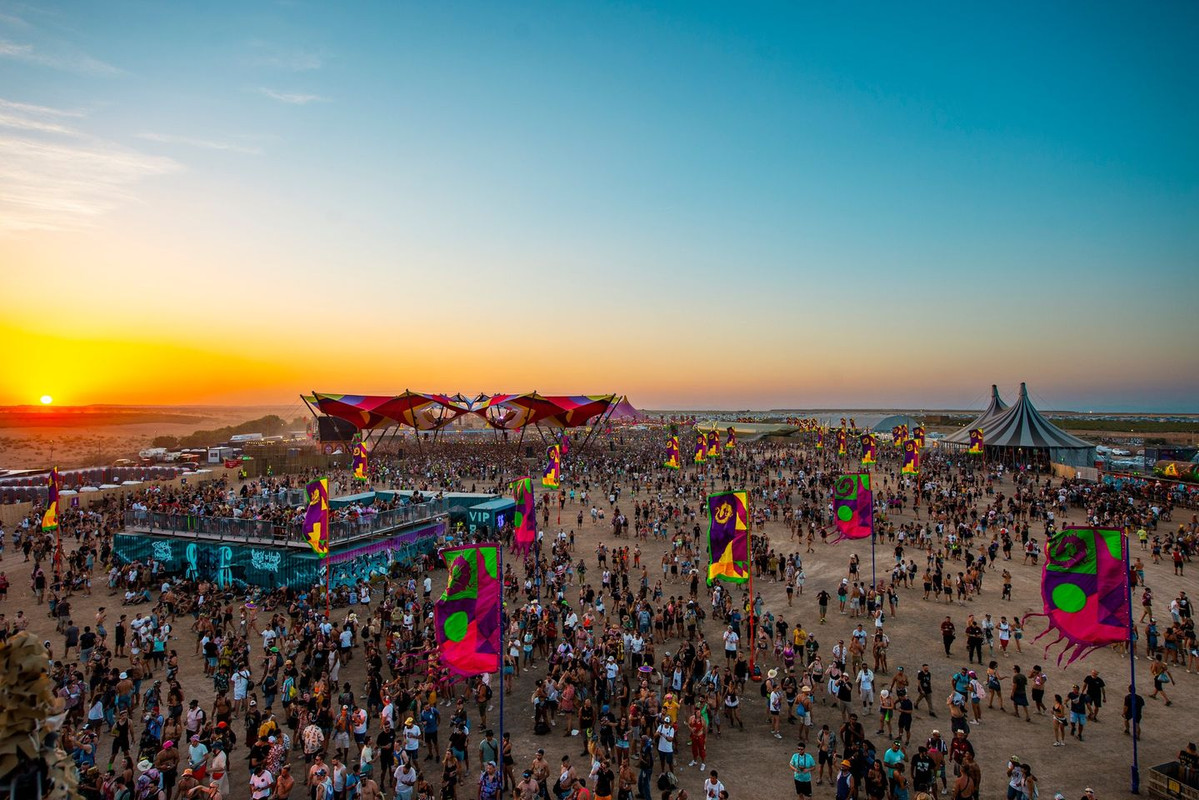 Photo: Monegros Desert Festival / Facebook.com
When: Saturday 29th July 2023
Where: in a desert in Fraga, Spain
2023 lineup: Pendulum (live), Fernando Costa, Wu-Tang Clan, Iseo & Dodosound, Amelie Lens, Adam Beyer, Andy C, Kolsch, Richie Hawtin, Sub Focus, FJAAK, and more
Seriously popping off for its 30th-anniversary celebration, this day festival in the desert is going hard with a stupidly impressive lineup. Literally leave the word behind as you head out to a desert for 22 hours of non-stop tunes brought to life by wild decor and visual experiences shared by over 55,000 partiers.
The fest mainly focuses on techno, but there's plenty of hip-hop, house, techno, acid, hardcore, DnB, and more involved too. If you're a bit worried about it being in a desert, there are bus and car-sharing services on their website to ensure you get there easily.
---
If you're wanting a sunny, blissful festival season with unbeatable lineups, Spanish music festival are a fantastic choice. Whether you're looking for a light beating in a mosh pit or to chill on the grass to some reggae tunes, Spain is the one!
Search Skiddle now to find more festivals in the UK and beyond. Or check out the best fests in Malta, Greece, Mexico, and more.
---
---
Check out our What's On Guide to discover even more rowdy raves and sweaty gigs taking place over the coming weeks and months. For festivals, lifestyle events and more, head on over to our Things To Do page or be inspired by the event selections on our Inspire Me page.


Header: FIB Benicàssim Festival / Facebook.com