We're counting down the days until festival season, and we're sure you are too. Live music, booze, abandoning your responsibilities to have a great time and a prominent sense of unity from the crowd - what's not to love?
If you can't get enough of music festivals, you've probably wondered what unmissable fests are going down outside the UK, which landed you here on this blog. And if you have a baseline knowledge of music festivals, you'll know Spain is famous for having some of the best in the world.
But what about Barcelona specifically? It probably won't surprise you at all to hear there are plenty of brilliant festivals in this beautiful, bustling city. With around 2,524 hours of sun a year, museums, art galleries, fresh seafood, gorgeous beaches, and an overall artsy, creative vibe, Barcelona might be the best city to attend a festival in.
So let's get straight into it. Here are the best Barcelona music festivals.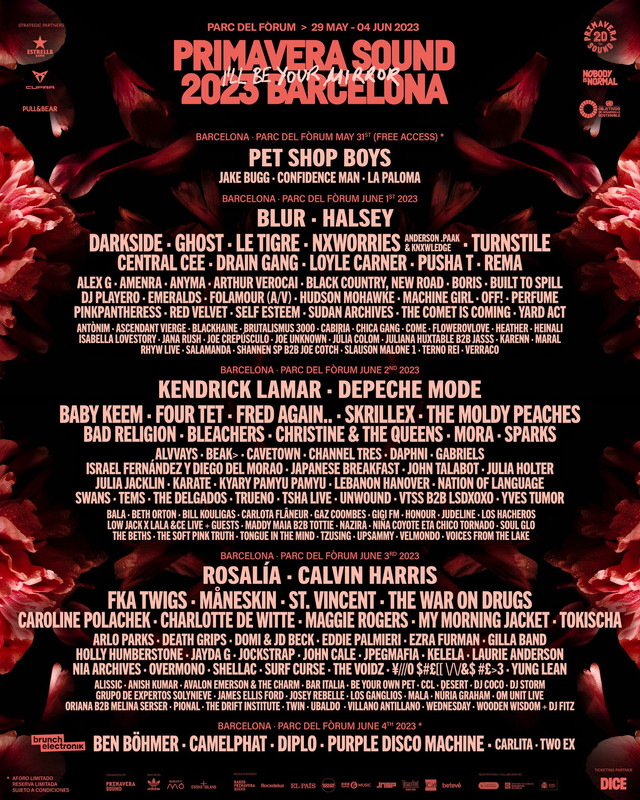 Photo: Primavera Sound / Facebook.com
When: Wednesday 31st May - Sunday 4th June 2023
Where: Parc del Fòrum in Barcelona
2023 lineup: Depeche Mode, Pet Shop Boys, Halsey, Blur, Kendrick Lamar, Rosalia, Calvin Harris, and many more
Primavera Sound is one of the biggest festivals in the world and seems to be growing bigger and bigger each year. Known for booking the hottest talent and throwing genre out the window, Primavera sets the bar incredibly high for other major festivals.
Every year, Primavera wows the world with packed lineups that never miss. This year will be no different with an expanded lineup stretching across two weekends, each day filled with legendary artists as well as newbies to keep an eye on. With hip hop, pop, rock, experimental, electronic, RnB, and beyond, Primavera Sound is a great shout for 2023.
---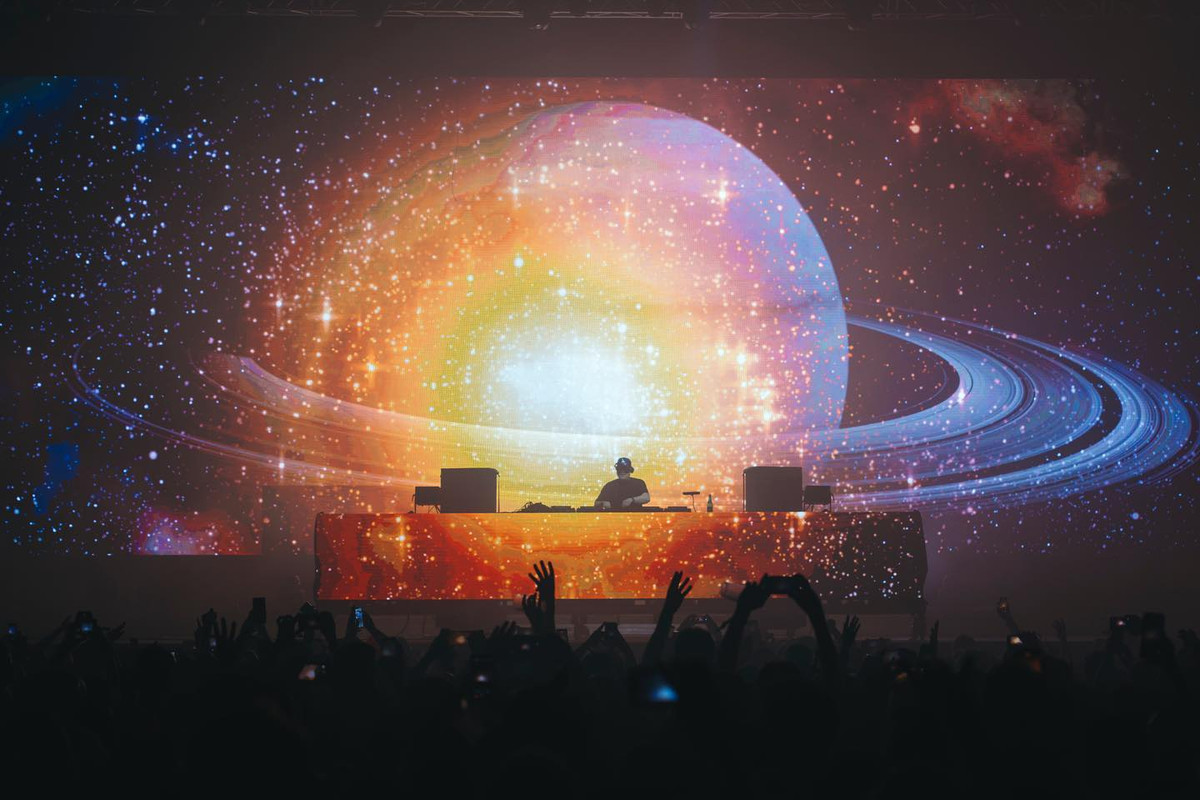 Photo: Sónar Festival / Facebook.com
When: Thursday 15th - Saturday 17th June 2023
Where: Fira Montjuïc in Barcelona
2023 lineup: Bicep (live), Fever Ray, Peggy Gou, Amelie Lens, Solomun, The Blessed Madonna, Honey Dijon, and many more
Sonar Festival is known for pushing experimental electronic music, but that doesn't stop the team behind it from booking great artists from other genres, too. The fest has other editions in Reykjavik, Bogota, Buenos Aires, Istanbul and Hong Kong, but the sunny Barcelona edition is where it all began.
Beyond live music, ticketholders can enjoy technology conferences, a week of parties, business and networking opportunities, art installations, exhibitions, film screenings, debates and more. It's the perfect weekend filled with music, art, technology and creative activities.
---
Barcelona Beach Festival (BBF)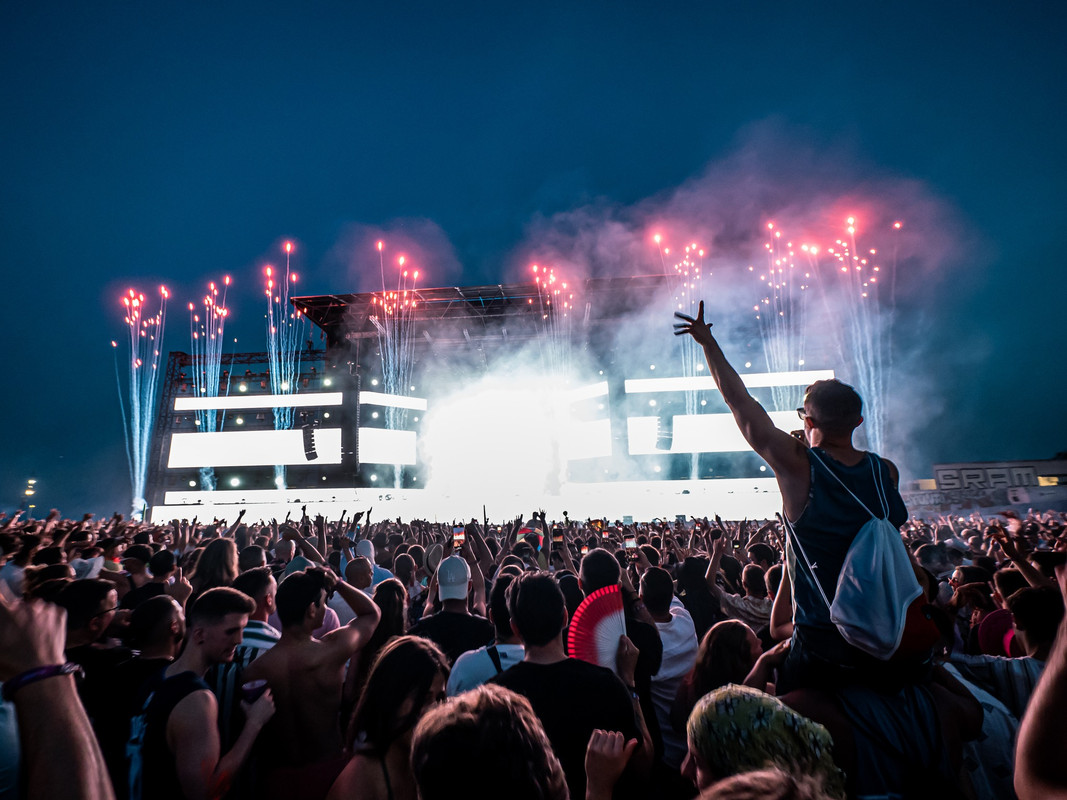 Photo: BBF Barcelona Beach Festival / Facebook.com
When: TBA
Where: Platja del Fòrum in Barcelona
2023 lineup: TBA
One of Spain's biggest dance music festivals is back and is ready to blow your mind with wild stage designs, over-the-top pyro, and a star-studded lineup. No artists have been confirmed yet, but we know the team behind BBF will choose the hottest artists as they always do.
With 2022's lineup including Armin Van Buuren, Dimitri Vegas & Like Mike, Marshmello, Don Diablo, and Vini Vici, and more, we know 2023's will be brilliant. And what better place for a huge dance music festival than the lovely Platja del Fòrum beach? With sand in your toes and music vibrating through your bones, you know you're in for an unforgettable festival.
---
Barcelona Rock Fest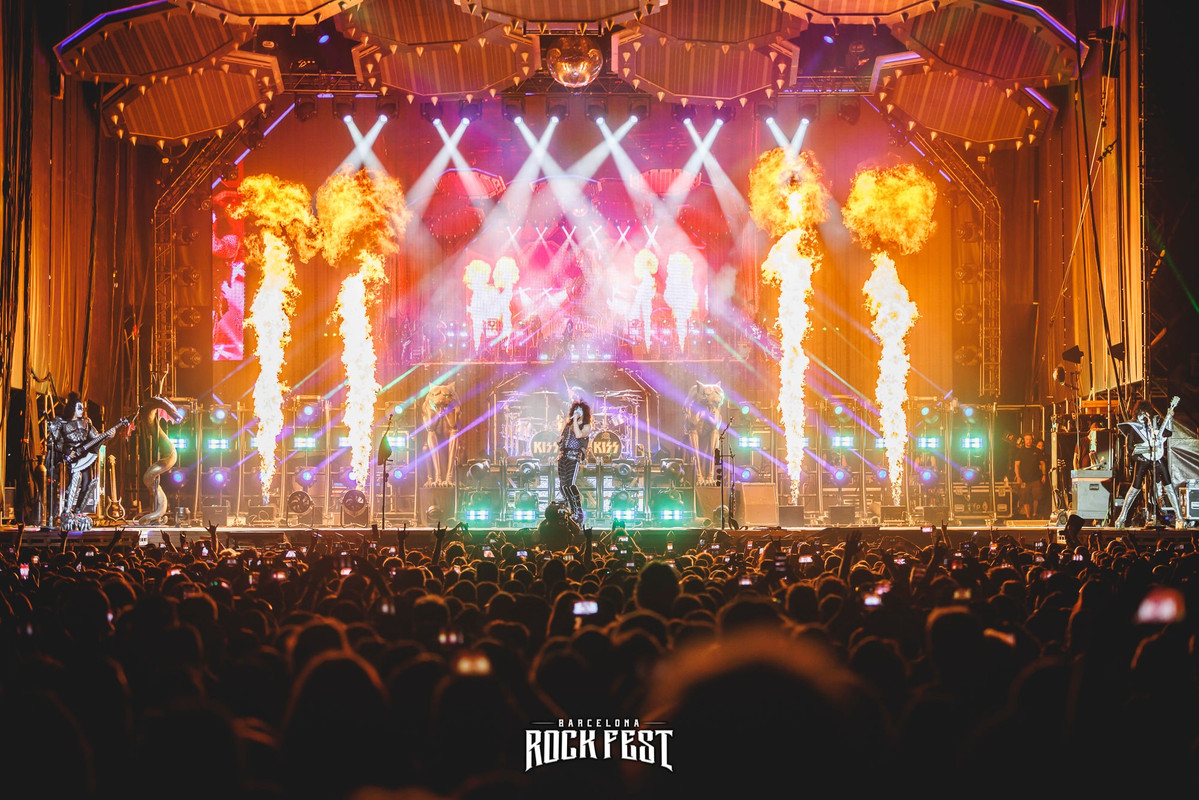 Photo: Barcelona Rock Fest / Facebook.com
When: TBA
Where: Parc de Can Zam in Barcelona
2023 lineup: TBA
This three-day rock, classic rock, heavy metal, and punk bash should be on any heavy music fan's watchlist. Rock Fest gives the unique opportunity to catch some legends of each scene under the glistening Spanish sun in the stunning Parc de Can Zam.
We don't have a lineup yet but 2022 featured Kiss, Judas Priest, Alice Cooper, and Megadeth, so you know they'll pull through with a killer lineup.
Rock Fest also features a signing tent for punters to take pictures, get autographs, and meet their favourite bands (as long as they aren't uber-famous). And reasonably priced food trucks are dotted around the site as well as bars with cheap (compared to UK prices) alcohol. Sounds good to us!
---
Cruïlla Barcelona
Photo: Festival Cruïlla / Facebook.com
When: Wednesday 5th - Saturday 8th July 2023
Where: Parc del Fòrum in Barcelona
2023 lineup: Placebo, Sigur Ros, Franz Ferdinand, Leiva, Tash Sultana, and many more
Only part of the lineup for Cruïlla Barcelona has been revealed so far. Past editions have featured Kendrick Lamar, Jamiroquai, The Prodigy, Alabama Shakes, and James, so all we know is that the team behind the fest could book quite literally anyone.
Landing in the same venue as Primavera Sound, Cruïlla Barcelona isn't just about enjoying the music of the most well-known artists in the world. It also sheds light on smaller, upcoming artists, both local and international, including Stay Homas and Triquell in 2023. There are chill out zones for when you need to take a breather, comedy, arts, and it's right next to the sea.
---
With plenty of great festivals to choose from, each celebrating different genres and with their own unique vibes, Barcelona is a fantastic city to spend festival season in. So which of these incredible Barcelona festivals will you choose? Will you be moshing at Rock Fest or raving at BBF? Or will you go big and splash out on Primavera, one of the biggest festivals in the world? Whichever you choose, we know you'll have the time of your life. So slap on some sun cream and get ready for some cracking live music.
---
---
Check out our What's On Guide to discover even more rowdy raves and sweaty gigs taking place over the coming weeks and months. For festivals, lifestyle events and more, head on over to our Things To Do page or be inspired by the event selections on our Inspire Me page.


Header: BBF Barcelona Beach Festival / Facebook.com