Those who like their music on the heavier side have good reason to get excited when festival season comes around each year.
Both the UK and the neighbouring European continent in particular, boast some of the most celebrated and longest-standing punk, rock and metal festivals. From British-heritage rock spectacular, Download Festival and one of Europe's biggest outdoor metal gatherings, Germany's Rock AM Ring, to newcomers the likes of Arctangent and pioneering event, Roadburn Festival - there's a colossal list of alternative events for music fans to choose from in 2021.
With many lineups including appearances from some of the world's most renowned rock legends and emerging, future talents, covering a range of genres and sub genres - everything from math-rock and post-rock, to tech metal, nu metal, doom metal and crust punk (yes, that's right - crust punk), the arduous task of deciding which event to attend can sometimes be a difficult one.
So, to lend a helping hand, we've combed through all of the excellent options available this year, listing some the the best head banging, horn throwing and mosh pit encouraging festivals set to take place.
Whatever it is you're looking for, we guarantee you'll find it in our list of The Best Punk, Rock and Metal Festivals below...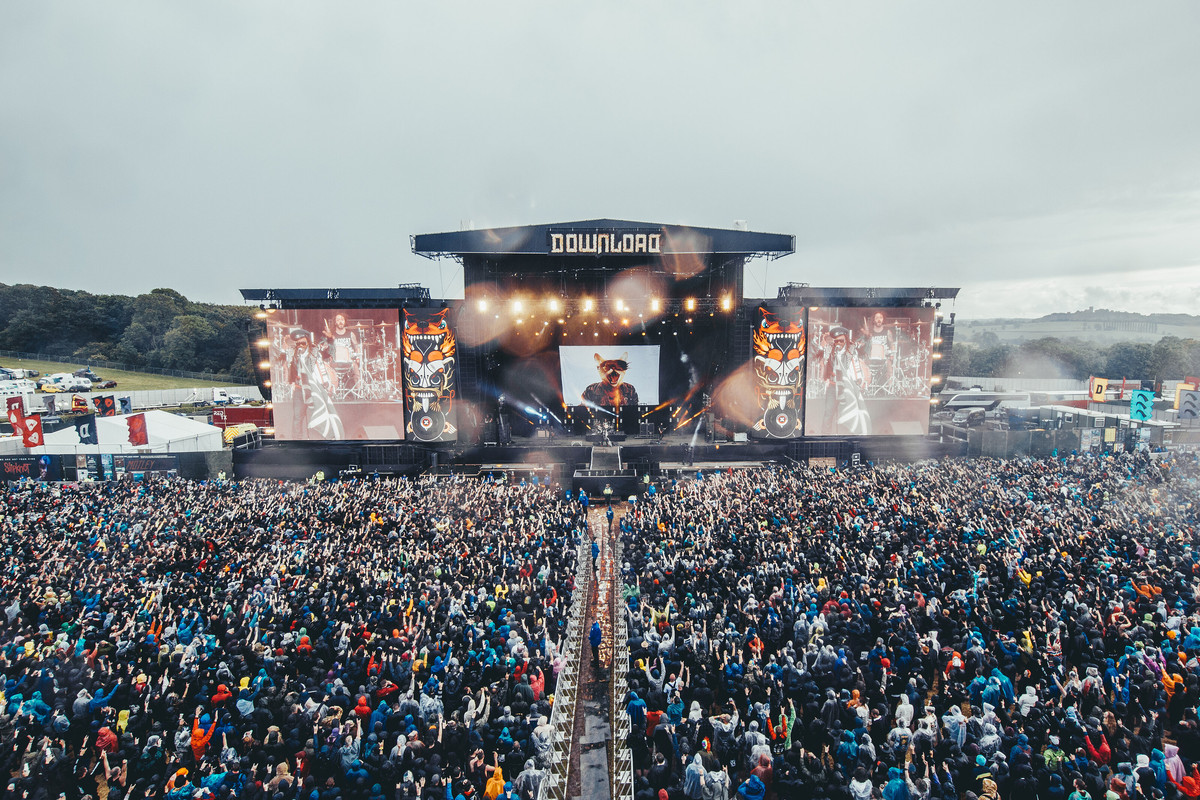 Image credit: Abbie Shipperley
When: Friday 4th - Sunday 6th June 2021
Where: Donington Park in Derby
Lineup: System Of A Down, Deftones, Kiss, Korn, Mastodon
The spiritual home of British rock and heavy metal, Download Festival is the UK's premier live music event for metal heads, punks and rockers alike.
Succeeding the legendary Monsters of Rock Festival back in 2003, the annual gathering, which takes place on the Donington Park Race circuit in Derby, regularly welcomes performances from some of the biggest names in the game. Amongst the many previous headliners are the likes of Slipknot, Metallica, Iron Maiden, Linkin Park, Audioslave, Tool, Rage Against The Machine, ACDC... the list goes on and on.
Returning to Donington this June, 2021's lineup looks set to be one of Downloads finest with almost a hundred acts set to perform over three days.
Punters can expect to see Kiss, Biffy Clyro, System Of A Down, Korn, A Day To Remember and forward thinking alt-metal group Deftones headlining the main stage, with the likes of Funeral For A Friend, legendary punk band The Descendants, Megadeth and Sepultura, amongst many others, performing on The Second Stage, The Avalanche Stage and The Dogtooth Stage.
Find tickets for Download Festival 2021 here
-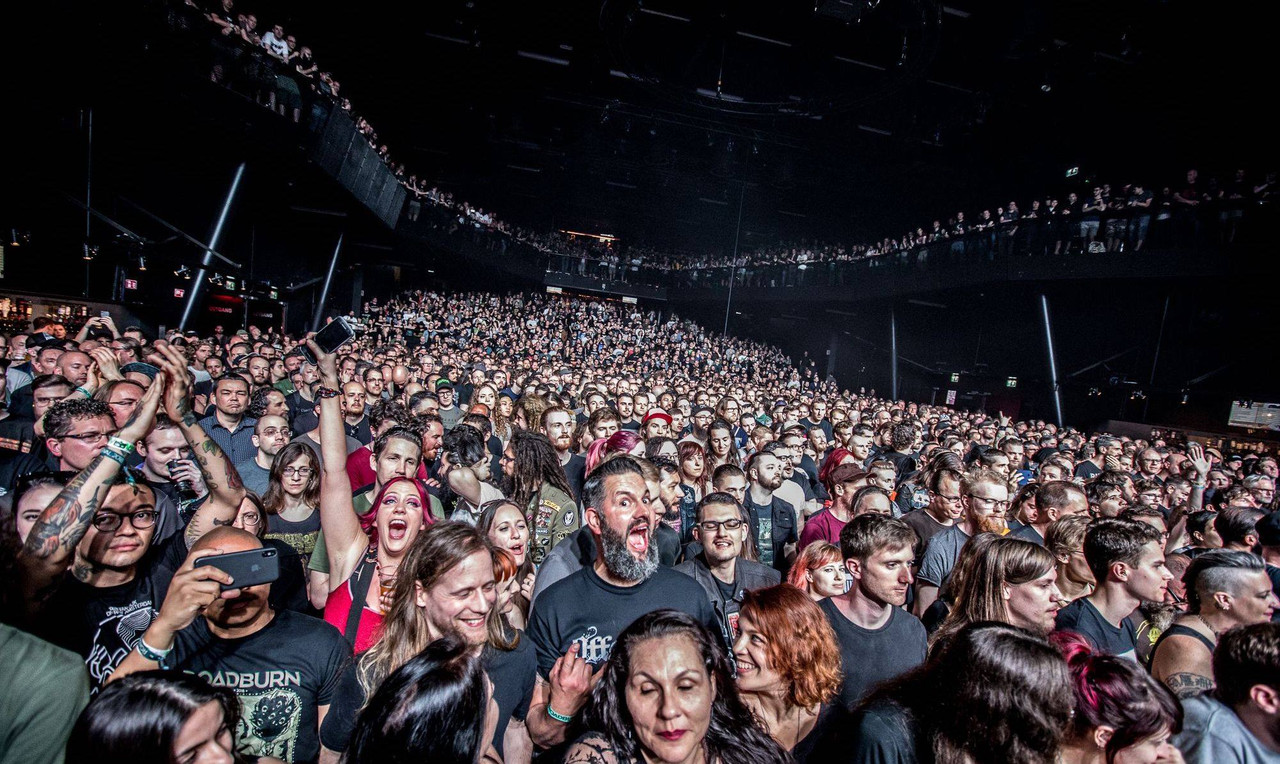 Image credit: Roadburn Festival (Facebook)
When: Thursday 15th - Sunday 18th April 2021
Where: 013 Poppodium in Tilburg, Netherlands
Lineup: Of Blood and Mercury, Dead Neanderthals, Jo Quail, Radar men From the Moon, Die Wilde Jagd
Tilburg's annual Roadburn Festival is one of Europe's most progressive metal events, attracting a myriad of scene-defining artists to perform to thousands of fans from all over the world each year, since 1999.
Known for championing those whose music pushes the boundaries of genre and art, the boutique festival usually hosts live shows across a constellation of venues, with the city's renowned 013 music venue, the largest venue in the Southern Netherlands, at the epicentre of the festival.
Creating a platform to facilitate the more unique and challenging live set ups and performances, the event's mission is to provide it's global audience with an unforgettable, once-in-a-lifetime, live music experience.
The festivals organisers have recently announced that this year's festival will now take place online, due to remaining social distancing restrictions in the Netherlands. The virtual event, which has been renamed 'Roadburn Redux' to reflect the changes, will see the likes of Dead Neanderthals, Die Wilde Jagd, GOLD, Jo Quail, Neptunian Maximalism - NNMM, Of Blood and Mercury, Radar Men from the Moon and more, performing exclusively, live on the purpose-built 'Roadburn Redux' live-streamed platform.
Find tickets for Roadburn Festival here
-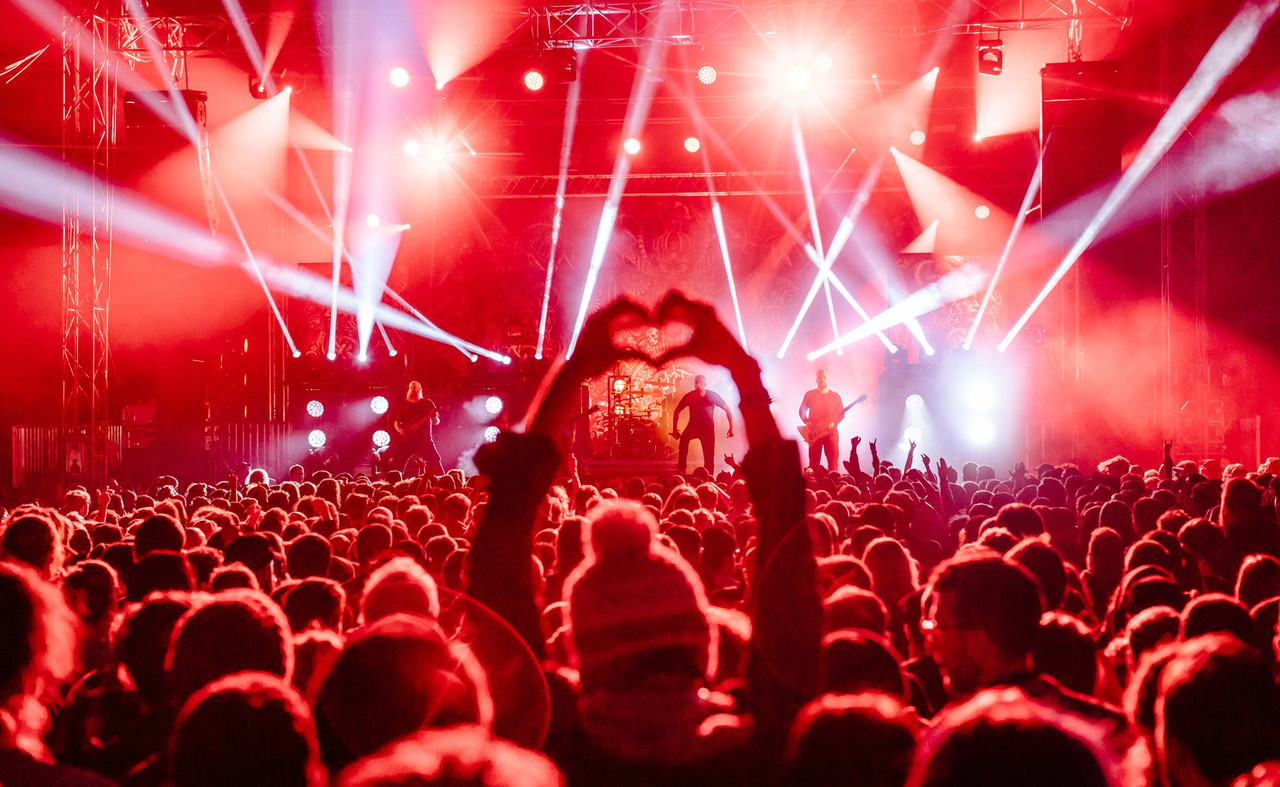 Image credit: Arctangent / Facebook
When: Thursday 19th - Saturday 21st August 2021
Where: Fernhill Farm in Bristol
Lineup: Cult Of Luna, Opeth, Tesseract, Rolo Tomassi, Jamie Lenman
An award-winning, critically acclaimed, independent music festival based on a rural Farm, on the outskirts of Bristol - Arctangent is one of Britains most progressive live music events, created specifically with the fans of technically challenging rock music in mind.
A relative newcomer on the UK's festival scene, first taking place back in 2013, the festival has already gained quite a name for itself, winning the Best Small Festival award at the UK Festival Awards back in 2018, whilst also being shortlisted for the Best Line-up award that same year.
Regularly hosting over a hundred of the best bands and artists from the worlds of math-rock, post-rock and noise rock, the festival welcomes thousands of music lovers each year, routinely selling out. Following a year without live music in 2020, the organisers are looking at another sold out event in this year.
Catch the likes of Caspian, MONO, Maybe She Will, Agent Fresco, Oathbreaker, Intervals, Tides From Nebula and many more tearing up the stages at Arctangent 2021.
Find tickets for Arctangent Festival here
-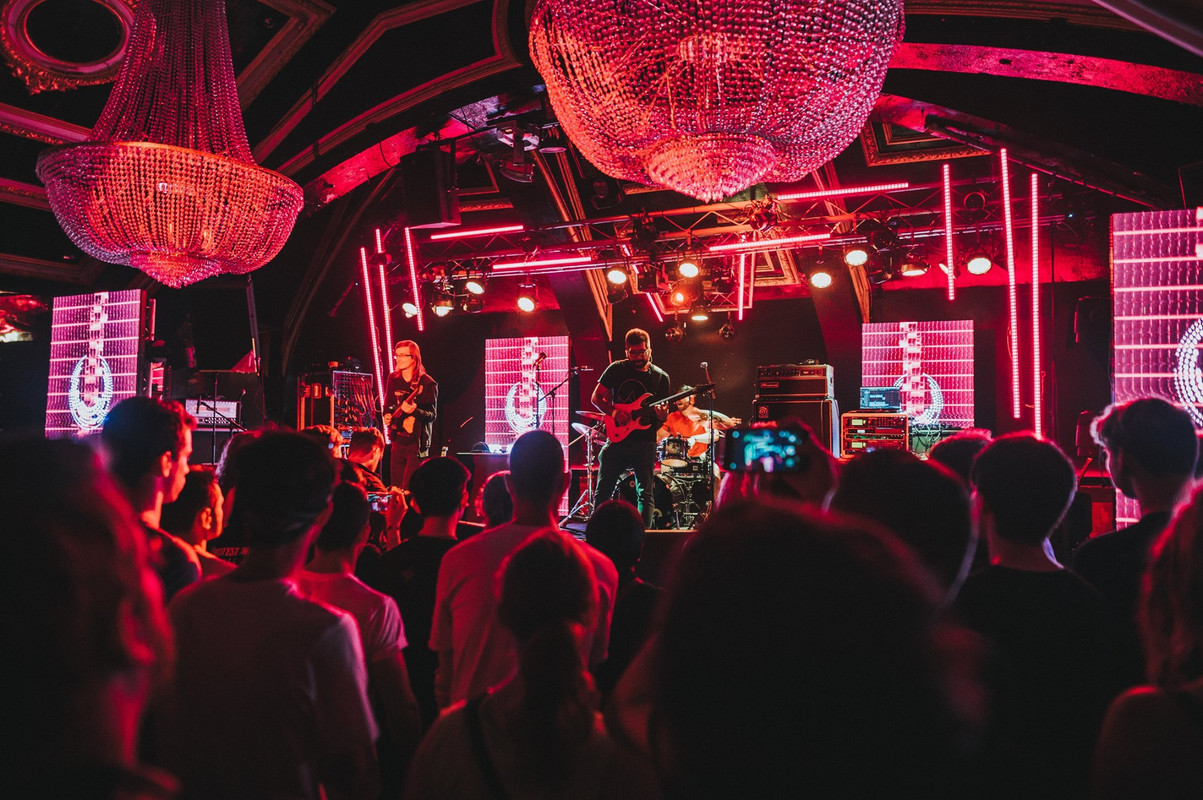 Image credit: Charlie Bluck / Radar Festival
When: Friday 30th - Saturday 31st July 2021
Where: Casino in Guildford
Lineup: Conjurer, Hacktivist, Dirty Loops, Haken, Sleep Token
One of the latest progressive rock and metal festivals to appear in the UK, Guildford's Radar Festival is set to return for only its second event, providing two days of live music from an array of some of the world's most current and contemporary bands.
Situated at the Casino Night Club, in the centre of the southern English town, the event will see the likes of Jakub Zytecki, Palm Reader, The Physics House Band, Lost In The Riots, Forager to name a few, performing across two stages alongside headliners Conjurer, Hacktivist, Dirty Loops - playing their first ever UK show, Haken and Sleep Token.
Secure your ticket, book a hotel and round out both nights at one of two after parties lead by local 'Stella endorsed' beatdown duo - Pintglass and four-piece Irish acoustic group - The Scratch.
Find tickets for Radar Festival here
-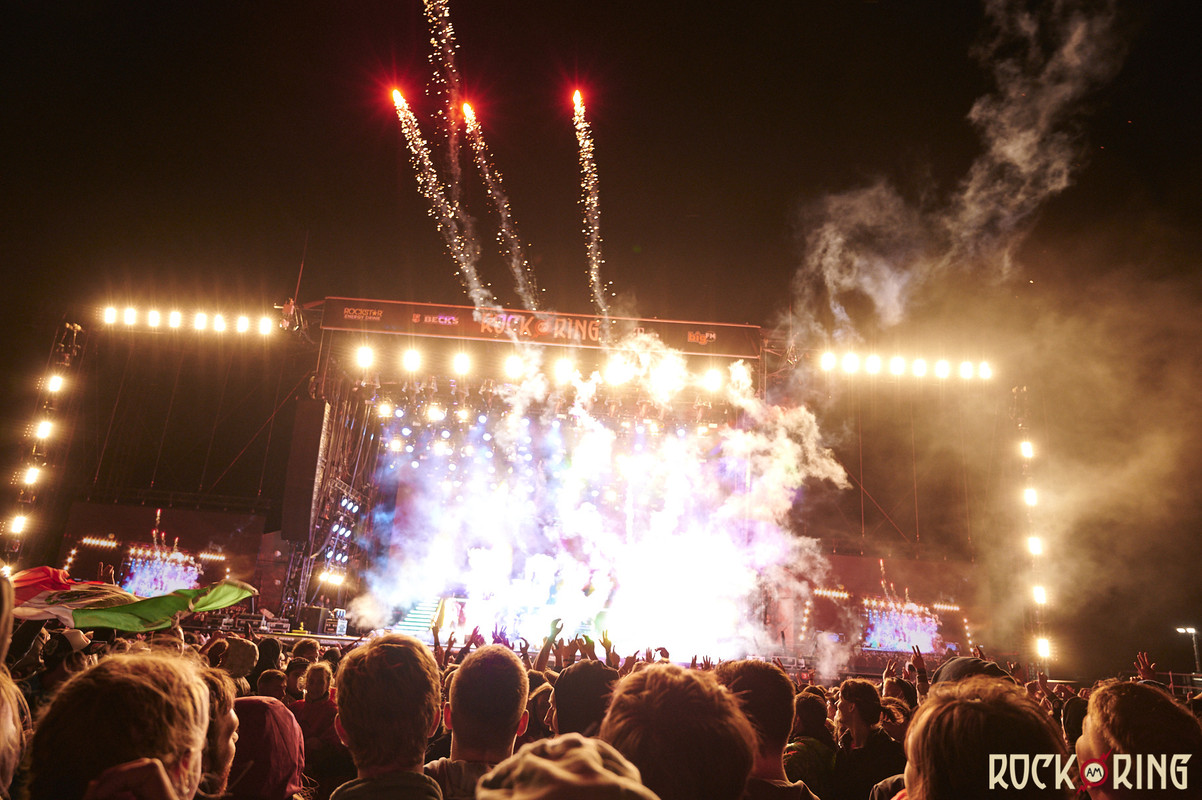 Image credit: Rock AM Ring
When: Friday 11th - Sunday 13th June 2021
Where: Nürburgring, Nürburg, Germany
Lineup: The lineup for this event has yet to be announced
What was originally planned as a one-off event has now grown into one of Europes, if not the worlds, biggest and most adored rock music festivals - Rock AM Ring.
Launched back in 1984 to celebrate the re-opening of the famous Nürburgring race track, the festival has since become so popular with the global rock and metal contingent, that its organisers have created a sister event - 'Rock IM Park', which runs simultaneously to the main event, to cater to the needs of their ever increasing fanbase.
Welcoming up to 150,000 devoted music fans across both events, throughout one weekend in June, ticket holders can expect to mosh through day and night to some of the greatest punk, metal and rock acts the world has to offer. Those who have previously entertained the huge crowds at the historic event include Metallica, Pearl Jam, Iron Maiden, Slipknot, Tool, Bring Me The Horizon, David Bowie, The Cure and many, many more...
Watch this space for updates regarding the lineup for this years, upcoming event.
Find tickets for name here
-
Slamdunk Festival North and South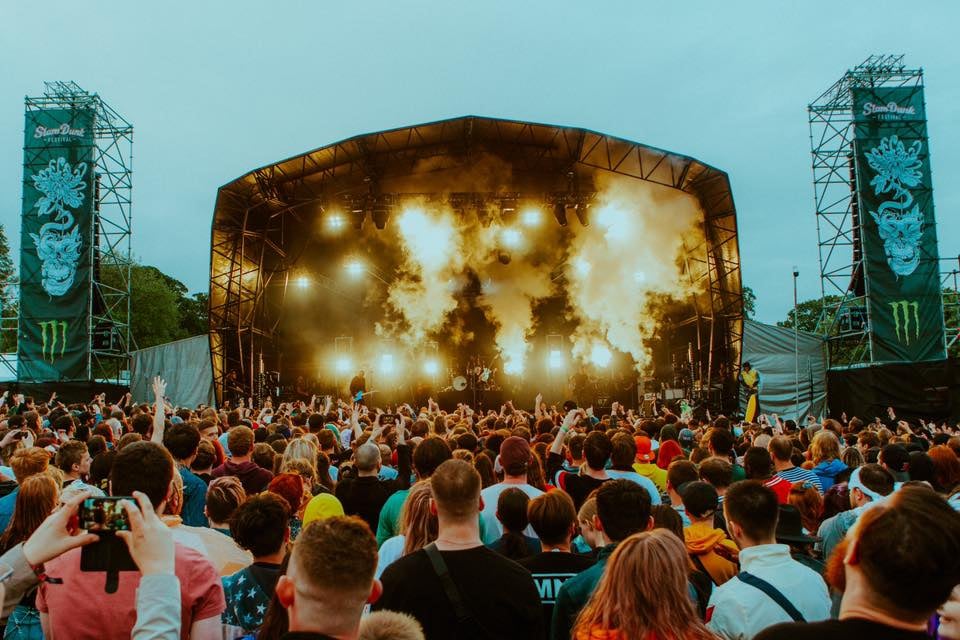 Image credit: Slam Dunk / Facebook
When: North - Saturday 29th May 2021 / South - Sunday 30th May 2021
Where: North - Temple Newsam Park in West Yorkshire / South - Hatfield Park in Hatfield
Lineup: The lineup for this event has yet to be announced
Born out of The Cockpit music venue in the centre of Leeds, the now annual Slam Dunk Festival first began life as a club night back in 2001 for fans of alternative genres of music, such as punk, rock, ska, emo and metal.
Frequently hosting a number of internationally renowned acts, the likes of Paramore and Panic! At The Disco, the reputation of the club brand quickly began to grow, evolving into a record label, eventually becoming a world-beating live music festival in 2006.
Now a huge annual, two-part event, Slam Dunk has become one of the most sought after live music festivals for pop-punks, rockers and metal heads throughout Europe and beyond. Over 50,000 fans make the journey to either one of the festivals two homes - Temple Newsam Park in West Yorkshire or Hatfield Park in Hatfield - every year, to witness performances from a huge selection of established names, upcoming talents and everything in between.
Previous headliners have included the likes of New Found Glory, Sum 41, NOFX, Fall Out Boy, Jimmy Eat World, You Me At Six, Good Charlotte and Enter Shikari.
Find tickets for Slam Dunk North and South here
-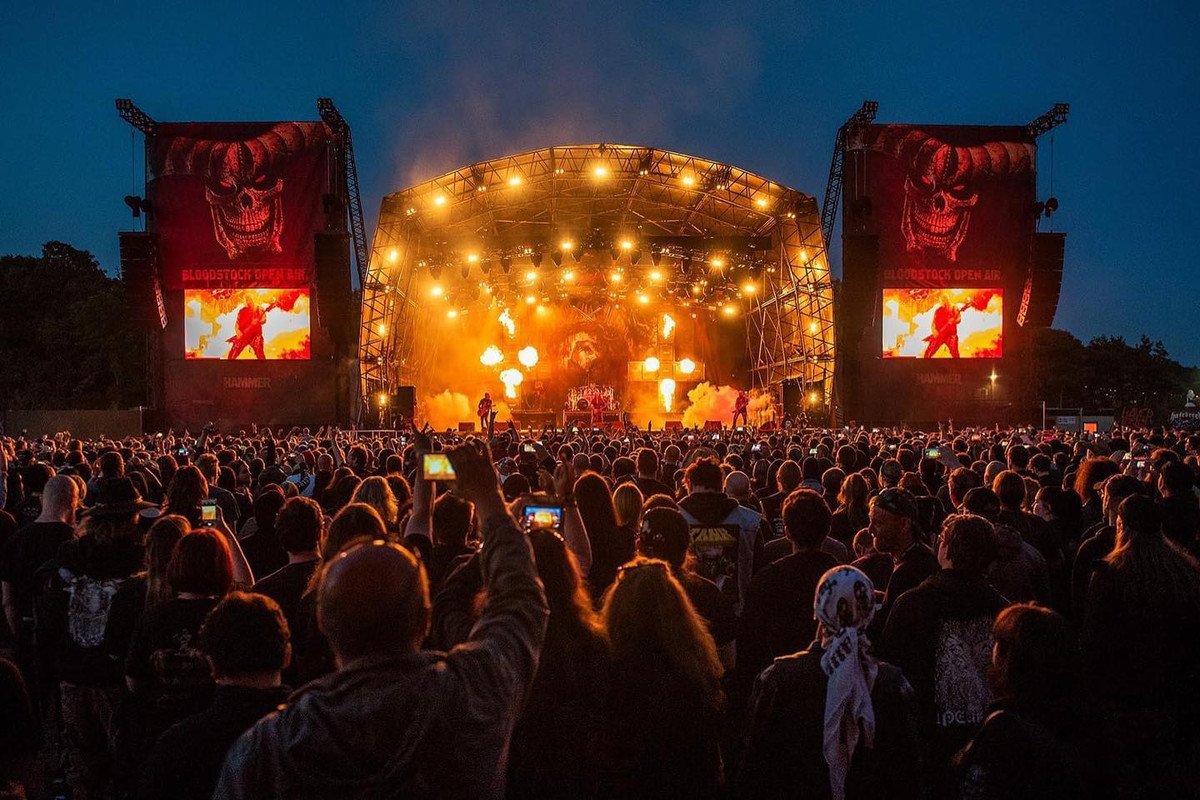 Image credit: Bloodstock Festival
When: Wednesday 11th - Sunday 15th August 2021
Where: Catton Park in Walton Upon Trent
Lineup: Judas Priest, Skindred, Bury Tomorrow, Devin Townsend, Svalbard
One for the most devout metal heads - Bloodstock Open Air Festival has been providing its faithful festival following with four days of some of the darkest, heaviest and most chaotic music known to man, since its unholy inception back in 2005.
Set upon the grounds of Derbyshire's Catton Park, the festival welcomes 20,000 rock and metal fans each year, presenting a mammoth lineup of over a hundred prominent international metal acts, over four impressive stages each year.
As well as being spoilt to a plethora of first-rate live musical acts, punters can also experience a variety of other activities - from fairground attractions and signing tents to late night entertainment at the Sophie Lancaster tent and, at extra cost, visiting the Serpents Lair backstage bar, which offers boasts hundreds of the best, locally sourced craft ales.
Head to Bloodstock Open Air this year, raise your horns to the sky and open up the pit to the likes of Saxon, Paradise Lost, Philip H. Anselmo & The Illegals, Gloryhammer, Orange Goblin, Vio‐lence, Dark Tranquillity, Sacred Reich, The Black Dahlia Murder, Jinjer, Life of Agony, Diamond Head, Toxic Holocaust, Sylosis, Acid Reign and more.
Find tickets for Bloodstock Open Air here
-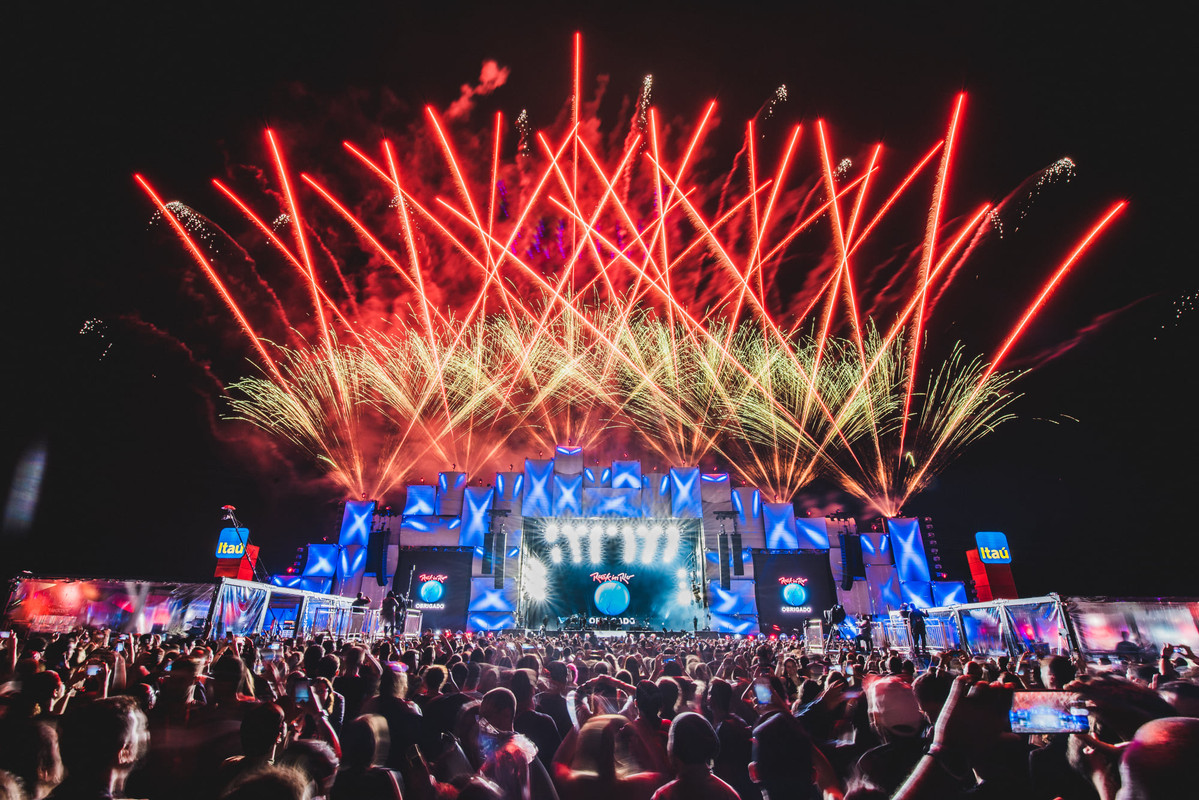 Image credit: Rock In Rio / Facebook
When: Saturday 19th, Sunday 20th, Saturday 26th & Sunday 27th June 2021
Where: Parque Da Bela Vista in Lisbon
Lineup: Foo Fighters, The National, Liam Gallagher, Duran Duran, Post Malone
Another colossal music festival with legendary status amongst rock fans across the world, Rock In Rio Lisboa, the sister event of Brazil's Rock in Rio, will once again take residence one of Lisbon's largest inner city parks - The Bela Vista Park or Parque Da Bela Vista, for two extraordinary weekends of live music.
Alternating between two locations each year, Rock in Rio first began in the Brazilian capital of Rio De Janeiro back in 1985 - hence the name - before journeying over the Atlantic Ocean to the eastern coast of Portugal, landing in Lisbon for its first European instalment in 2004.
Now in its 36th year, the festival will celebrate only its 35th anniversary this June, due to last years Covid postponement.
Promising a comeback event to top all others, Rock In Rio Lisboa 2021 will feature performances from the likes of Post Malone, Anitta, Jason Derulo, HMB, Liam Gallagher, Foo Fighters, The National, Duran Duran, Black Eyed Peas, Ivete Sangalo and David Carreira to name a few.
Find tickets for Rock In Lisboa 2021 here
-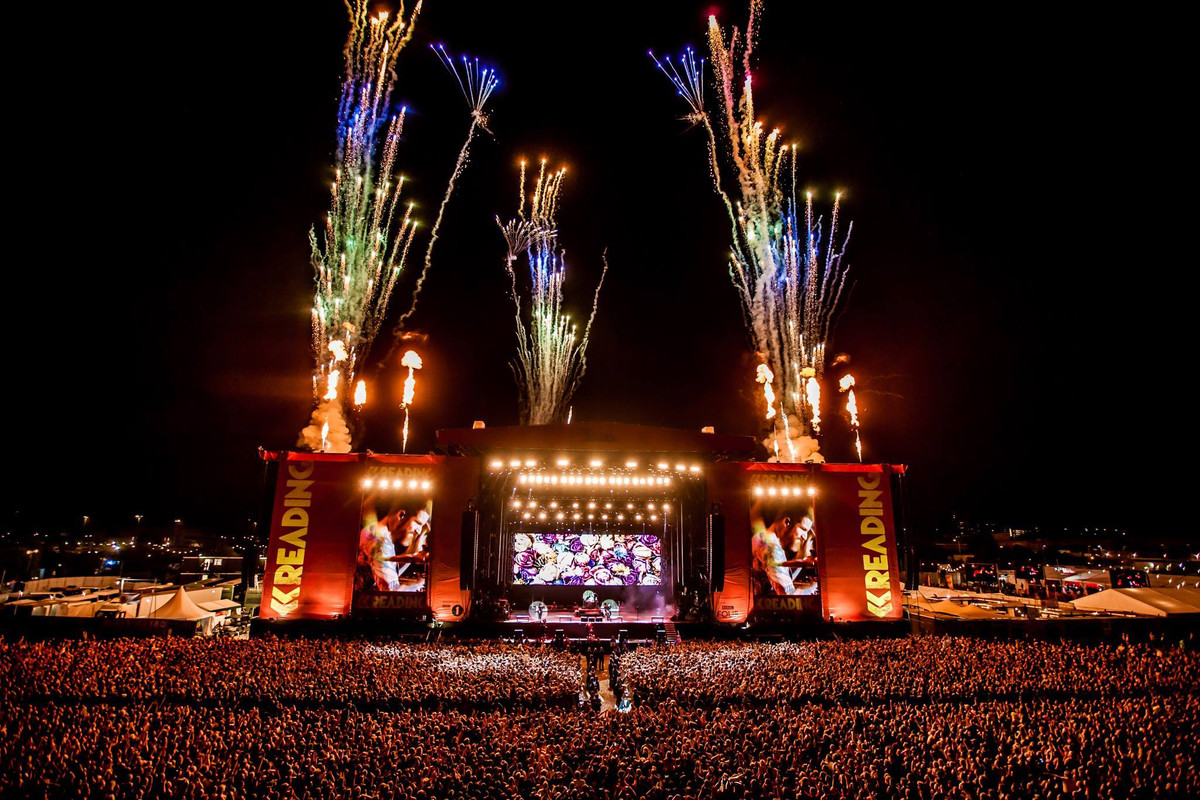 Image credit: Reading and Leeds Festival
When: Thursday 26th - Sunday 29th August 2021
Where: Leeds - Bramham Park in Wetherby / Reading - Richfield Avenue Festival Site in Reading
Lineup: Stormzy, Liam Gallagher, Disclosure, Queens of the Stone Age, Doja Cat
Taking place concurrently over the same bank holiday weekend in August each year (except 2020, sadly), the illustrious and historically significant Reading and Leeds Festivals have been attracting music fans from all over the world for almost sixty years. That's not a typo.
Reading Festival, originally named The National Jazz festival, was first introduced back in 1961 and is widely regarded as one of the oldest music festivals in the world. Its twin sister, the northern leg held in Leeds, wasn't conceived until 1999.
Both frequently flaunting lineups that are, quite frankly, the ones to beat, as far as rock festivals are concerned, both events have previously welcomed some of the most influential and culturally important artists in modern music throughout their previous years - including Nirvana, Bjork, Arctic Monkeys, Rage Against The Machine, Radiohead, Eminem, Patti Smith, The White Stripes and kendrick Lamar.
Returning in 2021, no exceptions have been made with regards to the calibre of entertainment scheduled to appear in Reading and Leeds this summer. Ticket holders can expect to witness masterful performances from British grime king, Stormzy and legendary Oasis frontman, Liam Gallagher alongside numerous future stars of music, the likes of Beabadoobee, Dababy, Solardo, Yungblud, Charli XCX, Neck Deep, Niko B, Girl In Red and many more.
Find tickets for Reading and Leeds Festival here
-
In the mood to start planning your summer festival adventure in 2021? Be sure to check out skiddle's full festival guide here.
Header Image: Abbie Shipperley