Mexico is an absolutely stunning country bursting with life and a bucketload of top festivals. But you probably already knew that. And with beautiful beaches in Cancun, a breath taking, humbling mountain in Monterrey, and Guadalajara, the city famous for its tequila and culture, there are lots of brilliant locations to explore.
So what are you looking for? Drum and bass paradises? Groovy reggaeton parties? Pop icons or rock and roll legends? No matter what genres slap a smile on your face, you can find them at the best music festivals in Mexico. Check them out below…
Electric Daisy Carnival Mexico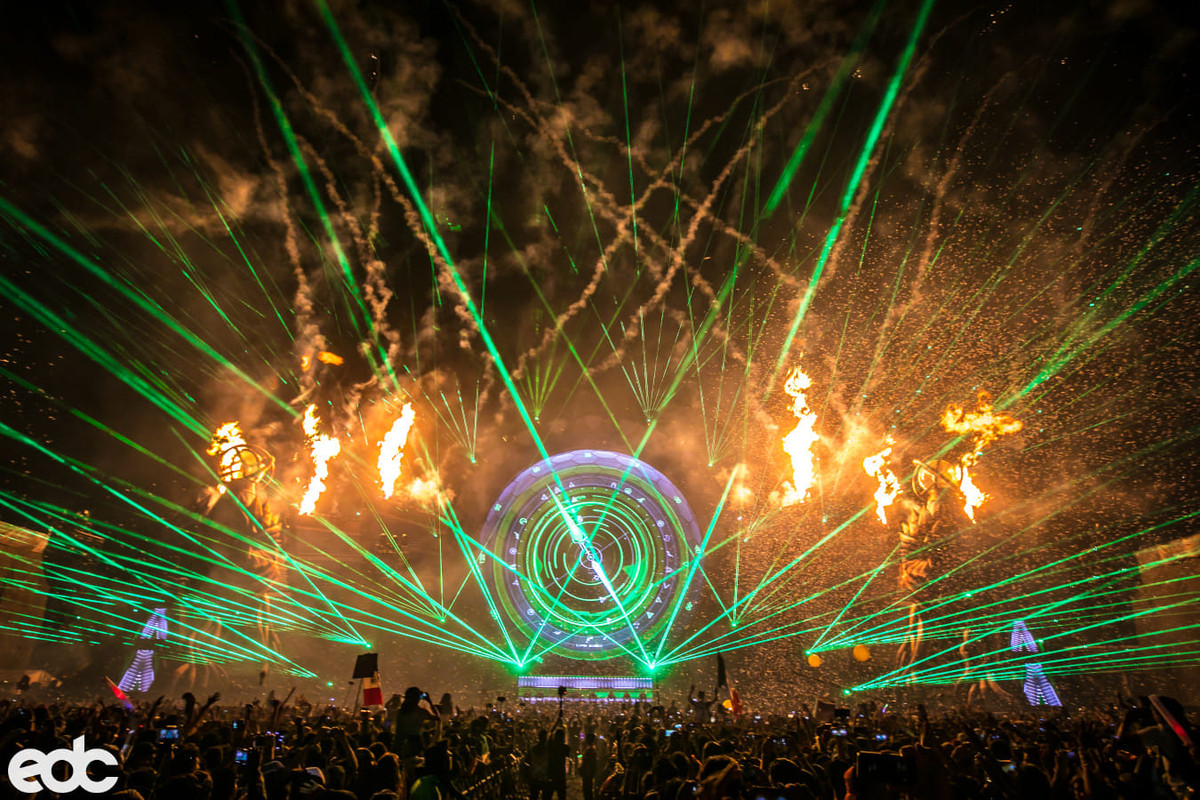 Photo: Electric Daisy Carnival - EDC Mexico / Facebook.com
When: Friday 24th - Sunday 26th February 2023
Where: Autodromo Hermanos Rodriguez in Mexico City, Mexico
2023 lineup: Charlotte de Witte, Dom Dolla, Adam Beyer, Marshmello, Diplo, Kolsch, Above & Beyond, Michael Bibi, Peggy Gou, Nicky Romero, Marco Carola, Modestep, and many, many more
Sadly, unless you're rapid, there isn't much time to plan a trip to Mexico's EDC. But on the bright side, now it's on your radar for next year! Electric Daisy Carnival is a colossal electronic music festival with an electric atmosphere and so many lights that you could probably see it from space
With successful editions in America, Japan, South Korea, Portugal, and China, it's no surprise they brought this colourful, lively event to Mexico too. If you're planning on checking out the 2024 event, expect huge names, wild stage designs, and laser shows to put all other laser shows to shame.
---
Vive Latino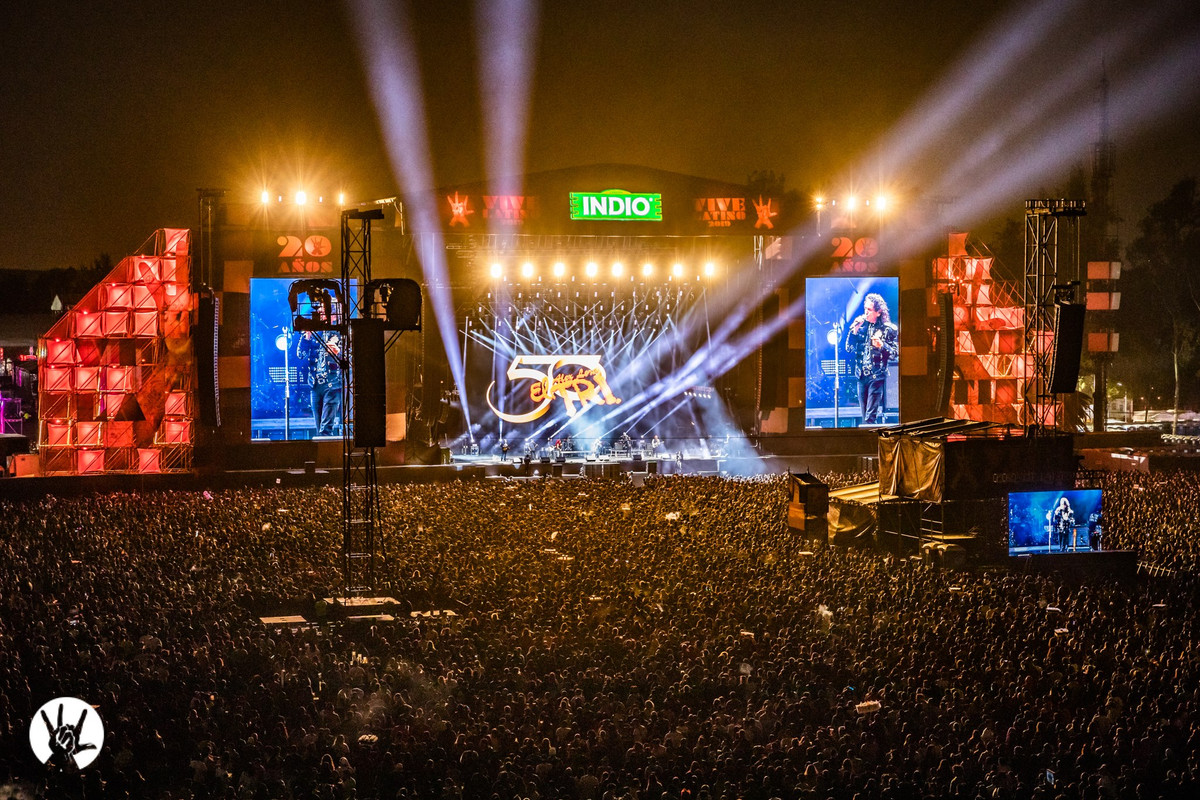 Photo: Vive Latino / Facebook.com
When: Saturday 18th - Sunday 19th March 2023
Where: Foro Sol in Mexico City, Mexico
2023 lineup: Red Hot Chili Peppers, UB40, Paul Oakenfold, Alt-J, The Black Crowes, Gayle, Los Pericos, and many more
Vive Latino has been popping off every year in Mexico since 1998. And it's back in 2023 with a huge lineup of rock, alt-rock, indie, and similar genres but also with a healthy dose of RnB, soul, blues, reggae, electronic music and more. Tunes will be blaring for two whole days, from both international and Mexican talent. With such diversity in its lineups, it's no surprise the festival has remained so popular for so long.
---
Machaca Fest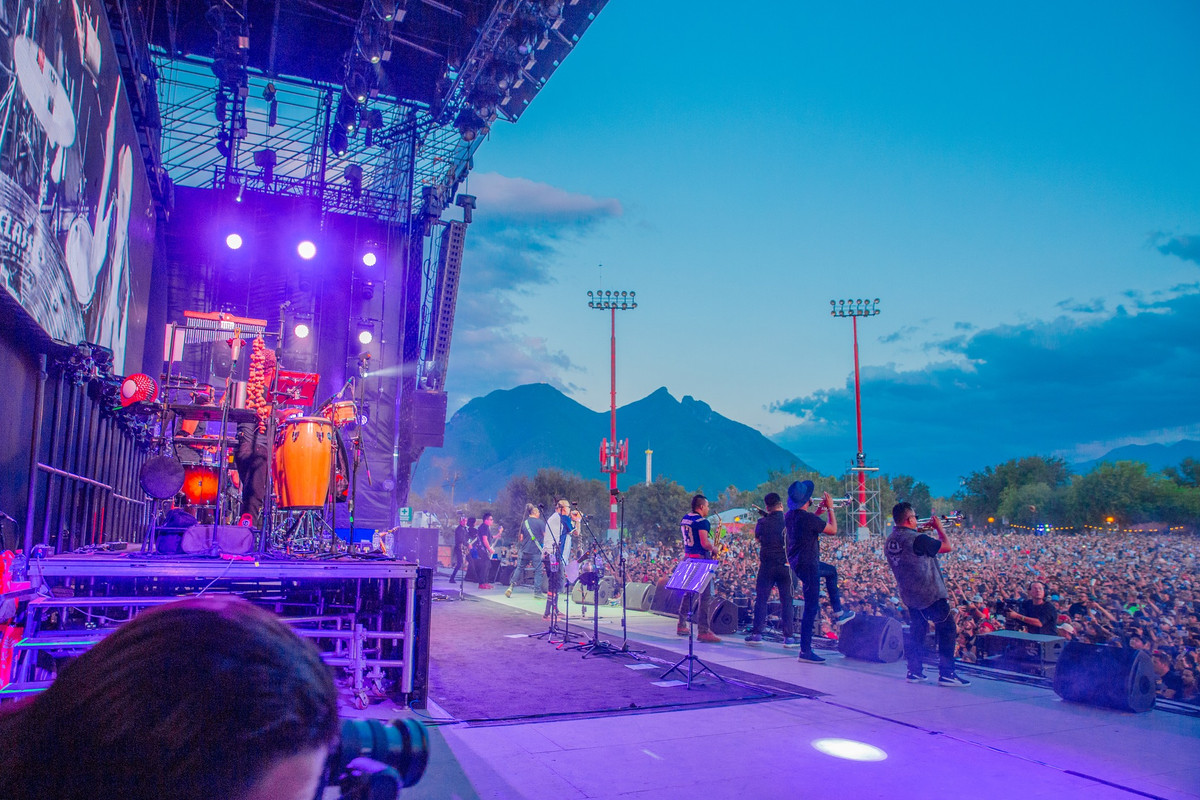 Photo: Machaca / Facebook.com
When: Saturday 24th June 2023
Where: Parque Fundidora in Monterrey, Mexico
2023 lineup: Korn, more TBA
Machaca Fest is one of the most well-known festivals in Mexico, bringing music, art, and traditions to over 300,000 people. And with diverse lineups, there's always something at Machaca that will suit your tastes. For example, previous lineup posters have seen Gwen Stefani, My Chemical Romance, Bad Bunny, Daddy Yankee, Slipknot, and Dread Mar-I, a mix of pop, rock, electronic, and even reggae. In 2023, we can look forward to nu-metal legends Korn and, as for the rest of the lineup, well, we'll just have to wait and see!
---
Baja Beach Fest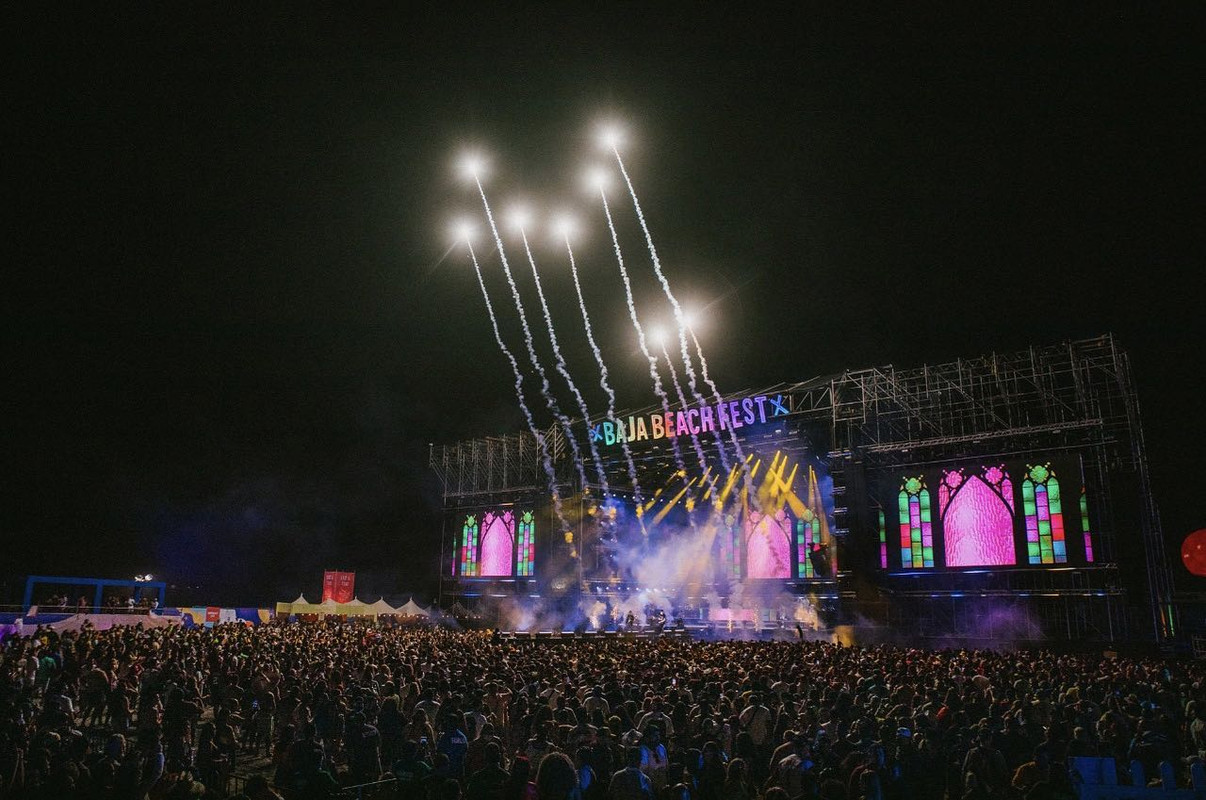 Photo: Baja Beach Fest / Facebook.com
When: Friday 11th - Sunday 13th August 2023
Where: Rosarito Beach in Baja California, Mexico
2023 lineup: TBA in March
This beach festival is perfect for fans of Latin music and reggaeton. Bringing a mixture of legendary and lesser-known artists from around the globe, Baja Beach Fest might be the best festival choice for anyone who wants that summery, carefree vibe and music driven by infectious rhythm. Expect groovy tunes, world-class performances, stunning weather and a healthy dose of pyro to tie it all together.
Keep your eyes peeled for an artist announcement sometime this March! With last year's lineup featuring Daddy Yankee, Maluma, and Anuel AA, we're certain this year's lineup will feature some huge names.
---
Corona Capital Festival Guadalajara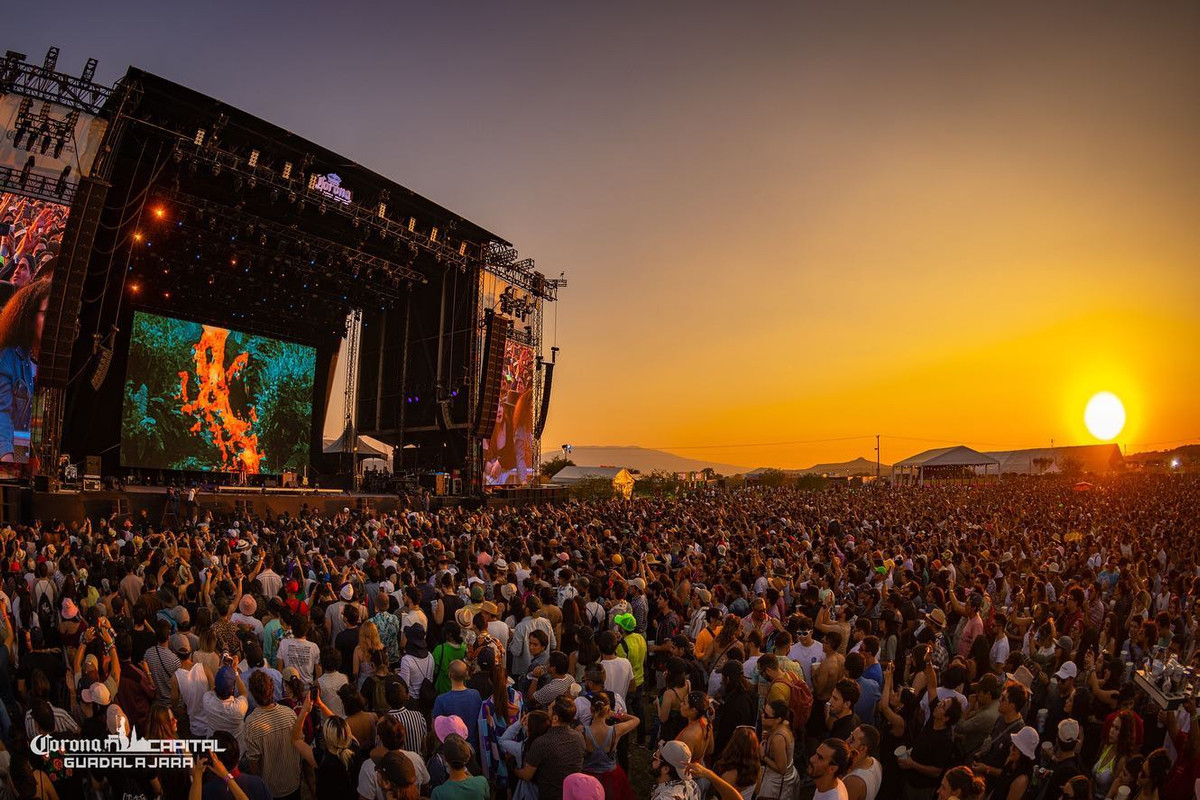 Photo: Corona Capital Guadalajara / Facebook.com
When: Saturday 20th - Sunday 21st May 2023
Where: Autódromo Hermanos Rodríguez in MExico City, Mexico
2023 lineup: Imagine Dragons, The Chainsmokers, Charlie Puth, Interpol, Pixies, Foals, Regina Spektor, Roisin Murphy, and more
This multi-genre festival is smashing it with a lineup to keep everyone happy and expand your musical horizons. With genres including indie, rock, electronic, pop, punk, disco, folk, psychedelic, and more, you're certain to find an artist whose music does it for you. Not only is the lineup diverse, but with world-class acts such as Pixies and Foals, CCF 2023 will be full of unforgettable performances.
---
Paradise Blue Festival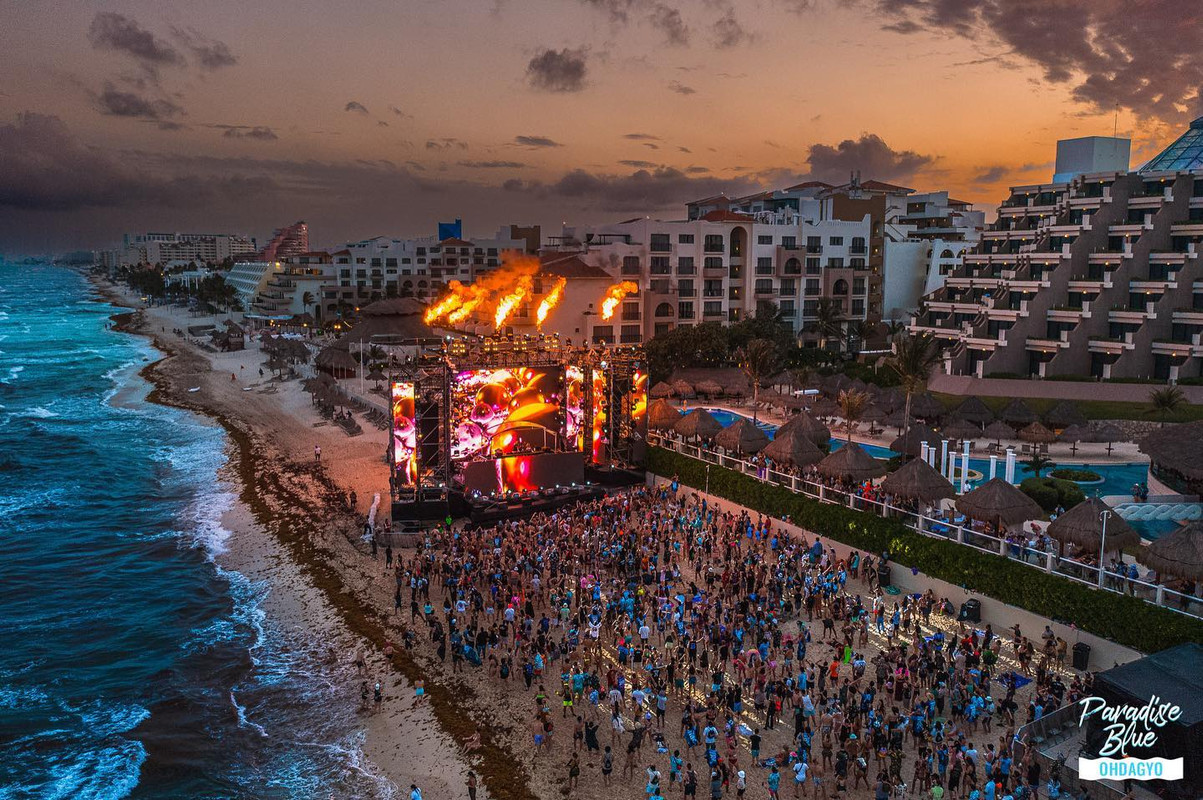 Photo: Paradise Blue / Facebook.com
When: Friday 28th - Sunday 30th April 2023
Where: Paradisus Cancun in Cancun, Mexico
2023 lineup: ATLiens, Black Tiger, Meal Prep, Notixx, Rusko, Reaper, Stoned Level, Virtual Riot, and more
The best way we can help you understand what Paradise Blue Festival is all about is by telling you the fest calls its fans "headbangers". That's because the music at the fest, which is typically dubstep, bass, drum and bass and similar intense, heavy electronic genres, simply must be enjoyed with full-body headbanging and maximum energy. The fest takes place at a luxury beachfront resort surrounded by bluer-than-blue waters and almost white sand. With relaxing daytimes and mental evenings, you get the best of both worlds.
---
Tecate Pal Norte
Photo: Tecate Pal Norte / Facebook.com
When: Friday 31st March - Sunday 2nd April 2023
Where: Parque Fundidora in Monterrey, Mexico
2023 lineup: Billie Eilish, Blink-182, The Killers, The 1975, 5 Seconds of Summer, Honey Dijon, and many more
One of the biggest Mexico music festivals is back with a huge multi-genre lineup to leave all other festivals shaking in their boots. Straight off the bat, we've got huge headliners - Billie Eilish, Blink, and The Killers. Further down the lineup, there's Willow, Fred Again.., Moderat, Ameme, Steve Aoki, Pierce The Veil, and Loco Dice. Already, there's pop, indie, rock, electronic, pop, and emo. And that's only a fraction of the lineup!
If that wasn't enough, the fest also offers delicious treats from the best food trucks and restaurants in the city, including gourmet dishes and the most indulgent desserts. Tecate Pal Norte is a tough one to beat.
---
Sundream Baja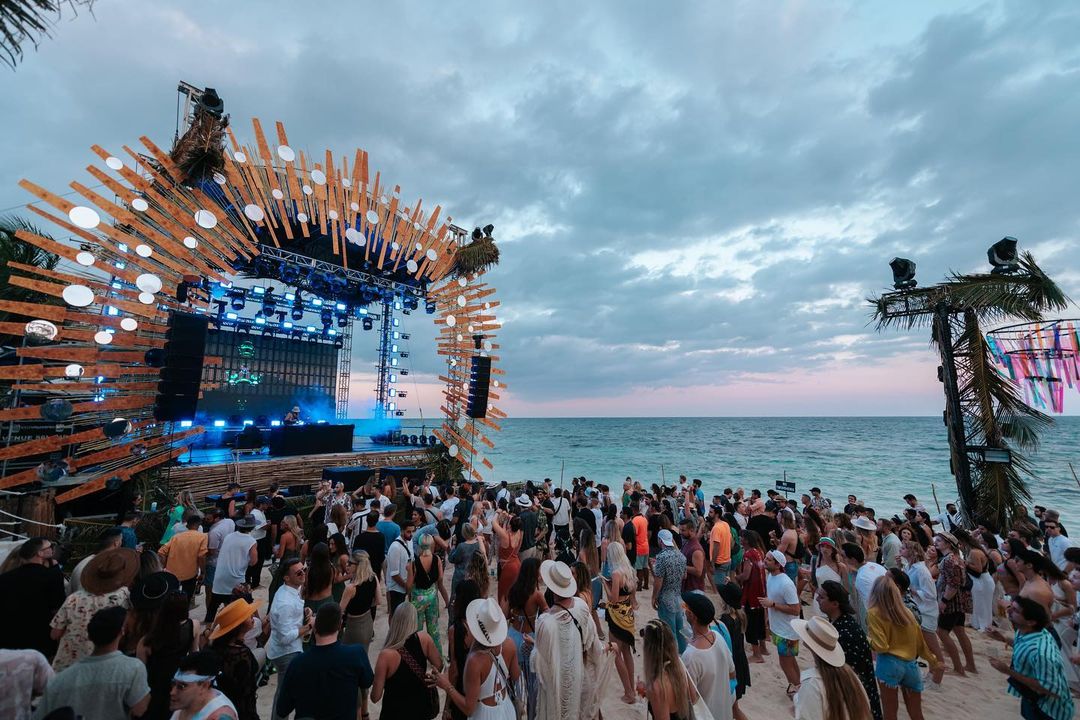 Photo: SUNDREAM / Instagram.com
When: Thursday 4th - Sunday 7 May and Thursday 11th - Sunday 14 May 2023
Where: San José del Cabo in Baja California, Mexico
2023 lineup: Rufus Du Sol, Tale Of Us, Michael Bibi, Dixon, Bedouin, and more
Curated by Rufus Du Sol, Sundream is a celebration of music, art, and culture, spread across four days. Besides checking out some of the hottest names in music right now, there's a wellness-inspired recovery day, daily yoga, La Baja to appreciate, art installations to admire, and more.
---
Locus Tulum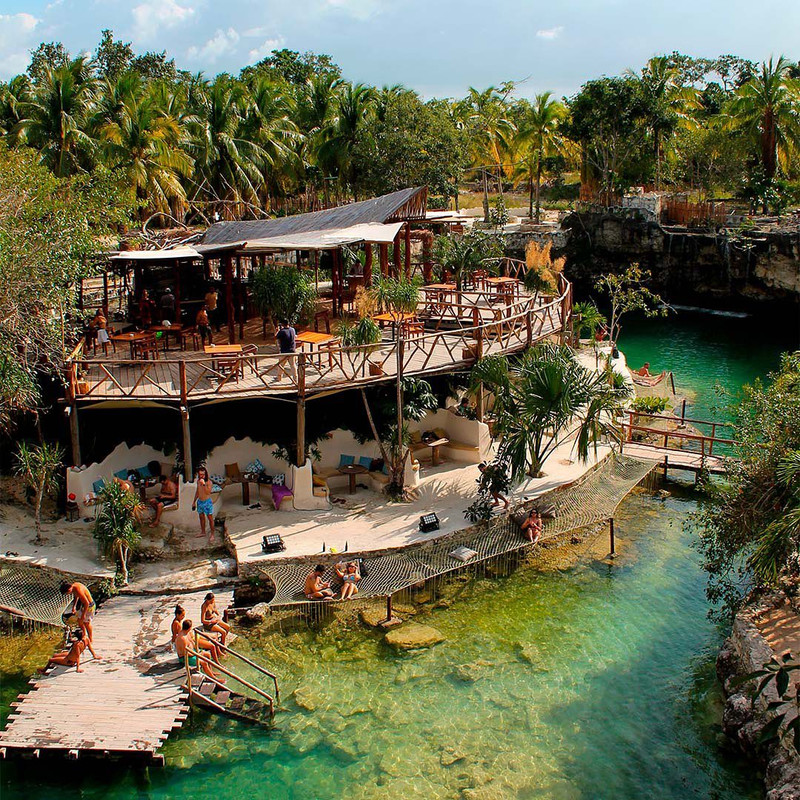 Photo: LOCUS / Facebook.com
When: Thursday 2nd - Monday 6th March 2023
Where: Tulum Beach in Tulum, Mexico
2023 lineup: Fabio & Grooverider, Goldie, A.M.C, DJ Marky, Harriet Jaxxon, London Elektricity, TeeBee, and more
Locus is a drum and bass festival that is basically paradise. Just look at it - stunning! Here, punters enjoy four days of filthy drum and bass spun by huge names, surrounded by palm trees and swimming in lush waters. And the final day of the festival will be held at a secret location and go on until the early hours of Monday morning. Day and full weekend passes are available but, of course, as the date gets closer and closer, if you need a bit of this paradise in your life, you best get on it quick.
---
Holy Ship!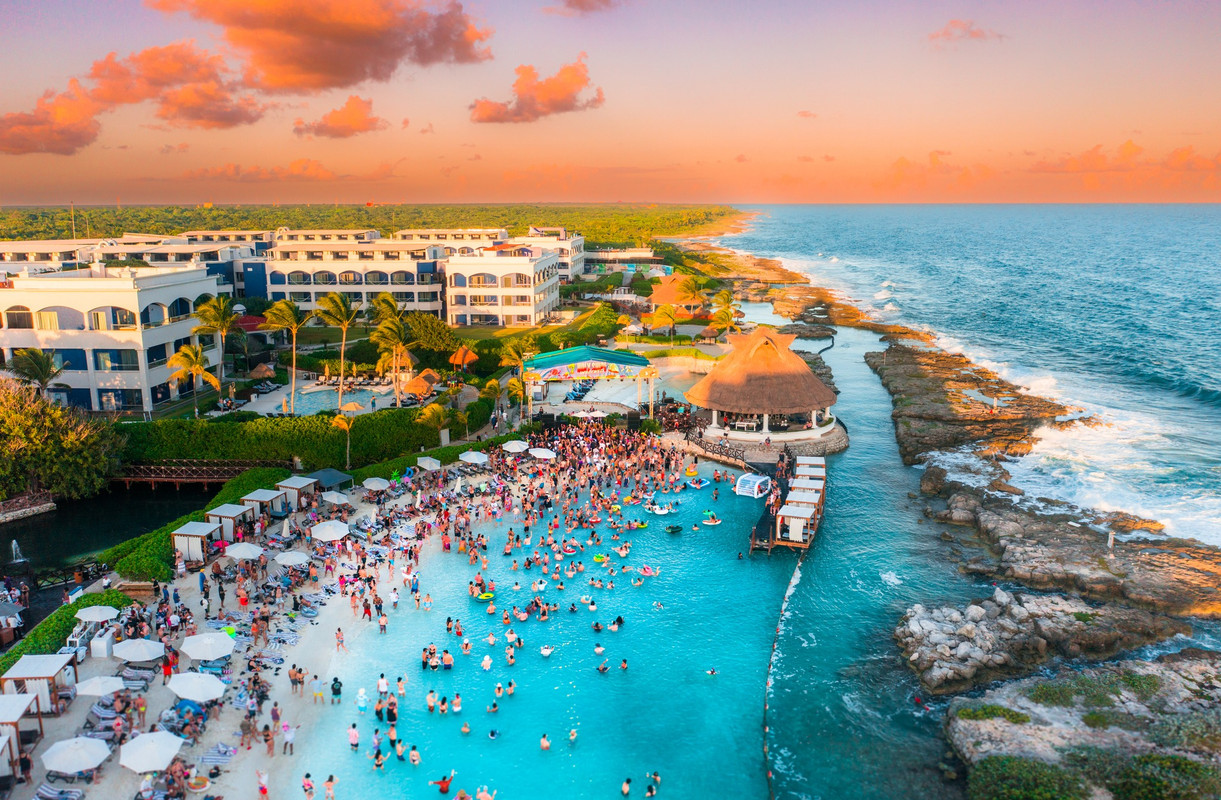 Photo: Holy Ship / Facebook.com
When: TBA, usually December
Where: TBA, usually on the coast of Mexico
2023 lineup: TBA
Nothing's been revealed for Holy Ship 2023 yet, as the fest only wrapped up its 2022 edition. But as an all-inclusive resort party, it's definitely one to have on your radar. A true paradise, Holy Ship has six stages of music, a waterpark, a spa, a zipline, a salon, pools, and so much more. To give you an idea of what to expect, last year's lineup featured Dom Dolla, Chris Lake, Jaiwolf, John Summit, Lane 8, and a whole lot of parties.
---
With so many Mexican festivals to choose from, you're certain to find something for you, enjoying your favourite tunes in a location that looks like heaven itself. And with such welcoming weather and delicious food, you couldn't choose a better location for your next fest.
Search Skiddle now to find more festivals across the UK and beyond. Or check out the best festivals in Croatia, Australia, or America.
---
---
Check out our What's On Guide to discover even more rowdy raves and sweaty gigs taking place over the coming weeks and months. For festivals, lifestyle events and more, head on over to our Things To Do page or be inspired by the event selections on our Inspire Me page.


Header image: Tecate Pal Norte / Facebook.com