Inside Out festival 2022 Tickets
About Inside Out festival 2022
Inside Out loves to party with you in Bute Park, however, they've decided they've had enough of the rain. So they've made the decision that the festival will now be on Bank Holiday Sunday 1st May.
Same amazing venue, same amazing festival, same mad vibes. Swap your wellies for your dancing daps, your coats for your vests and your sweaters for your sunnies.
Inside Out festival returns to Bute Park, Cardiff this May!
Music genres: House, Drum n Bass, Grime, Bass Music
Inside Out festival line up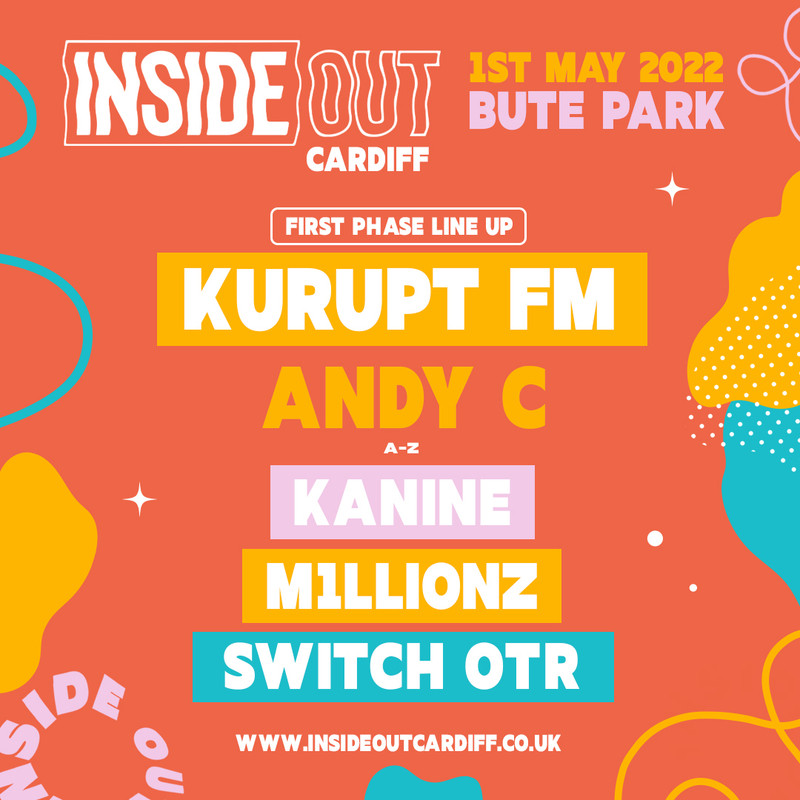 Kurupt FM, Andy C
Inside Out festival information & FAQs
Travelling to/from the festival
Map of Hotels near festival site
Explore similar festivals to Inside Out festival
Find similar festivals by exploring the categories and classifications below:
Categories: Budget festivals
Type: Music festivals
Size: Medium sized festivals
Amenities: Toilets