Ever wondered what it might be like to head out to the middle of nowhere and party among sand dunes? Well, if you haven't you're probably thinking about it now. Sounds pretty cool, doesn't it?
While it might sound like a wild dream, there are actually a fair few desert festivals across the globe that make this dream come true every year. Partiers travel from all over to head out to remote areas, temporarily ditching the world as we know it, and submerging themselves in a faraway paradise. Sound good? We think so too.
From the Sahara to Californian wastelands, here are the best festivals in the desert in 2023.
Transahara Festival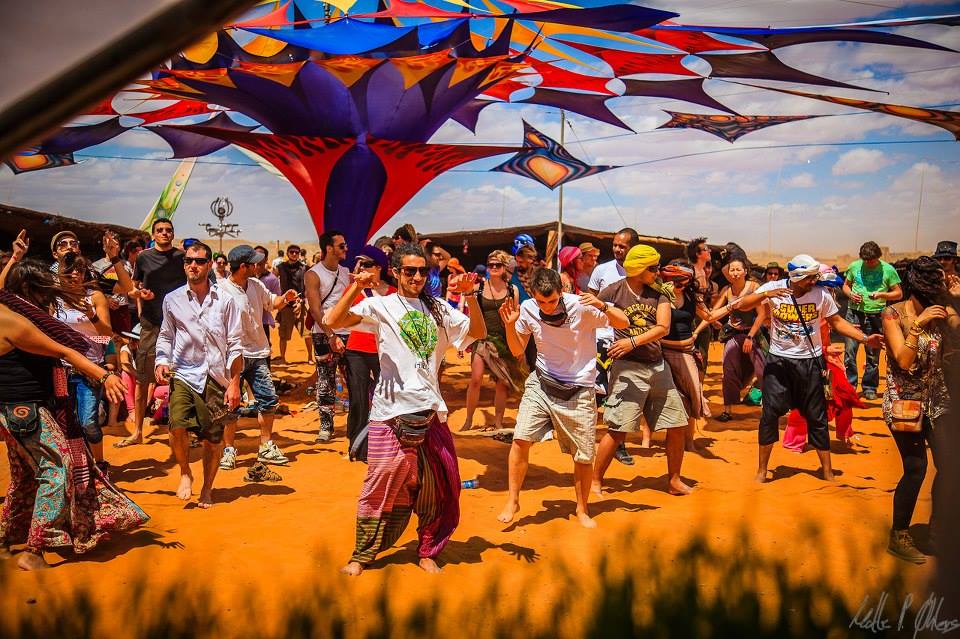 Photo: Transahara / Facebook.com
When: Thursday 4th - Monday 8th May 2023
Where: Saharah Desert in Morocco
2023 lineup: Amine K, Diass, Beardy Weardy, Braincell, Out Of Orbit, Nanoplex, Miyagi, Kawrar Sadik, and more
This Moroccan music festival has been going down on the dunes of the Sahara since 2002. Creating a free-spirited atmosphere for punters to enjoy electronic music and art, it's become one of Morocco's best-loved festivals for those looking to escape the chaos of their day-to-day. With both local and international talent, including Morocco's electronic music ambassador Amine K, it's the perfect fest for enjoying new and established artists.
---
Coachella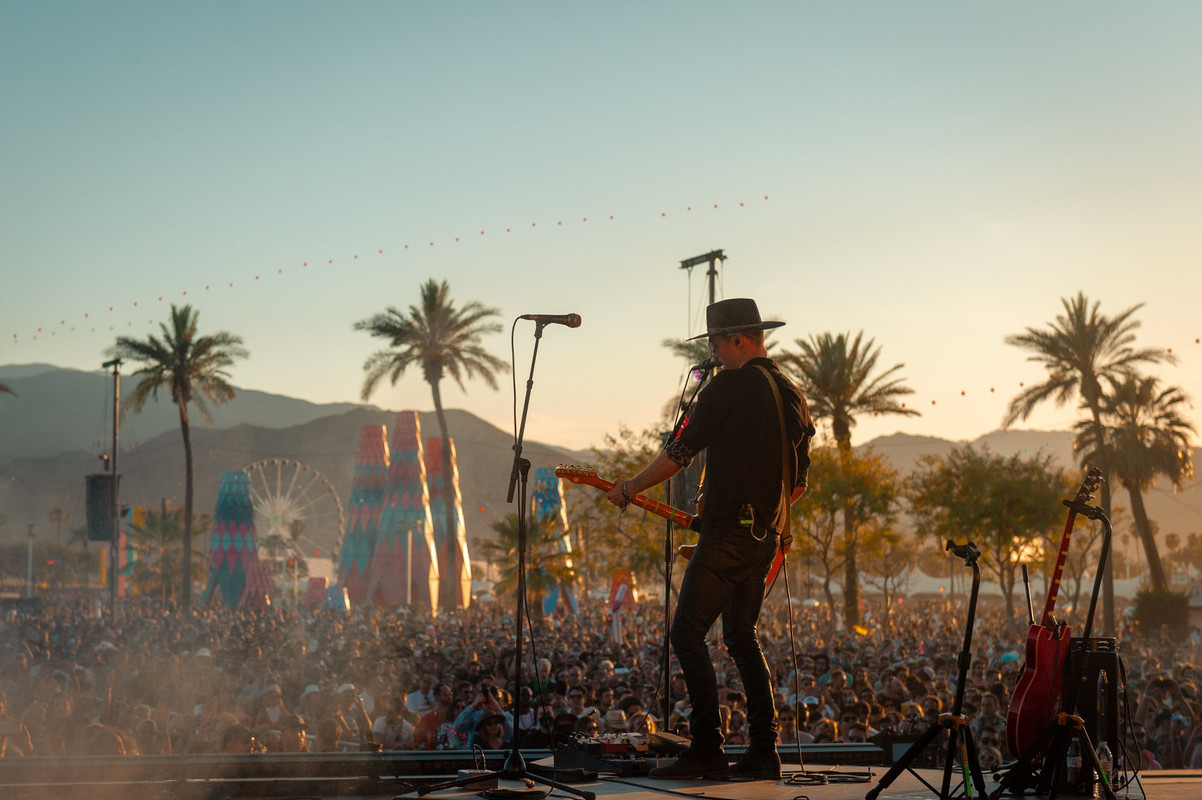 Photo: Coachella / Facebook.com
When: Friday 14th - Sunday 16th & Friday 21st - Sunday 23rd April 2023
Where: Empire Polo Field in Indio in California, USA
2023 lineup: Bad Bunny, BLACKPINK, Frank Ocean, Calvin Harris, and many more
Coachella pops off in the Colorado Desert and is known as one of the most famous music festivals in America. It's common here for artists who define a genre to perform truly epic performances, including show stopping sets from Daft Punk and Beyoncé. This year, the fest is going as hard as ever, with a huge lineup covering mainstream genres and the occasional smaller genres like hardcore and punk.
---
Burning Man Project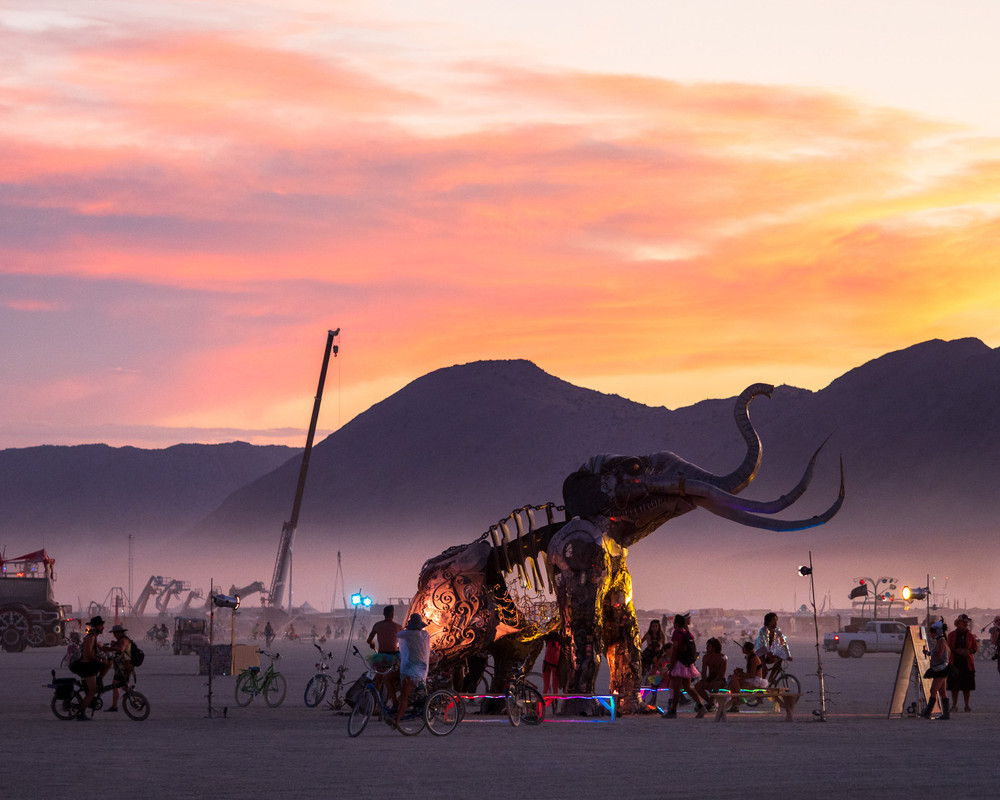 Photo: Burning Man Project / Facebook.com
When: Sunday 27th August - Monday 4th September 2023
Where: Black Rock Desert in Reno, Nevada, USA
2023 lineup: N/A
One of the OG desert festivals, Burning Man oozes escapism with hippie vibes, trippy art, and the psychedelic side of genres like soul, jazz, electronic music, hip-hop, and more. The fest holds self-expression, community, and a deep love of art at the core of everything it does, creating a boundaryless atmosphere among its attendees. Perhaps uniquely, there is never a lineup for Burning Man as it's not about who or what will be there but the open-mindedness that one should adopt when stepping into the desert.
---
Monegros Desert Festival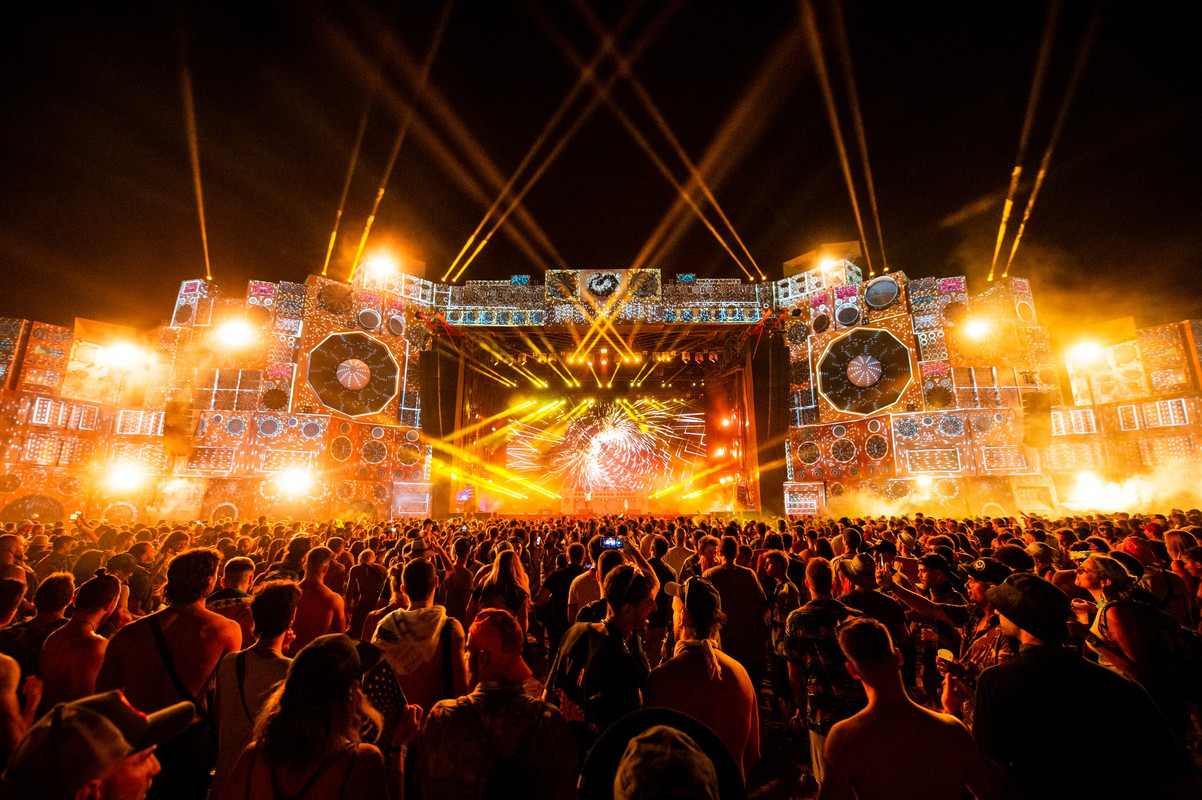 Photo: Monegros Desert Festival / Facebook.com
When: Saturday 29th July 2023
Where: in a desert in Fraga, Spain
2023 lineup: Pendulum (live), Wu-Tang Clan, Amelie Lens, Richie Hawtin, Adam Beyer, Andy C, Kolsch, Sub Focus, FJAAK, and more
Returning in 2023 with its 30th birthday celebrations, Monegros is a festival in Spain that attracts over 55,000 good-time seekers. Monegros puts a focus on techno but is happy to welcome hip-hop, drum and bass, hardcore, acid, house, and more to the desert too. Head over for 22 hours of tunes performed by the world's best artists right now, emphasised by visual experiences, stage production, and decor.
---
AfrikaBurn

Photo: AfrikaBurn / Facebook.com
When: Monday 24th - Sunday 30th April 2023
Where: Tankwa Karoo in South Africa
2023 lineup: TBA
AfrikaBurn shares a few similarities with Burning Man. AfrikaBurn is a community of people who create art, performances, costumes, music, mutant vehicles, and more. It goes down in Tankwa Karoo, an area between the Northern Cape and Western Cape Provinces, and each year it has a different theme. Like Burning Man, there's a strong focus on art and community, and organisers put a strong emphasis on looking after the space and leaving it how it was found when the festival is over.
---
Desert Daze
When: Thursday 12th - Sunday 15th October 2023
Where: Moreno Beach in Lake Perris, California, USA
2023 lineup: TBA
Close by a lake, Desert Daze is great, allowing attendees to take a quick dip when it gets a bit too hot. Another benefit for those worried about the heat is that the fest goes down at the back end of the year to avoid overly intense sunshine. The multi-genre fest welcomes common popular sounds, including rock, pop, and hip-hop, with last year's lineup featuring Tame Impala, Iggy Pop, King Gizzard & The Lizard Wizard, Sky Ferreira, JPEGMafia, and BADBADNOTGOOD. Surrounded by sand, the lake, and tall picturesque mountains, it's definitely one of the best festivals in the desert.
---
Stagecoach Festival

Photo: Stagecoach Festival / Facebook.com
When: Friday 28th April - Sunday 30th April 2023
Where: Empire Polo Club in Indio, California, USA
2023 lineup: Chris Stapleton, Luke Bryan, ZZ Top, Kane Brown, Bryan Adams, and many more
Another American festival, Stagecoach is one for wearers of ten-gallon hats and cowboy boots! Yep, Stagecoach is one of the biggest country music festivals in the world, attracting around 80,000 music fans each year. More than just country, you can find rockabilly, bluegrass, folk, country blues, and more here too. Alongside a stacked country lineup, there'll be an evening set by Diplo, line dancing, Guy Fieri's Smokehouse, and the Compton Cowboys.
---
Sandbox Festival
When: Thursday 11th - Saturday 13th May 2023
Where: El Gouna, Red Sea in Egypt
2023 lineup: DJ Seinfeld, Seth Troxler, Dan Shake, Denis Sulta, DESIREE, Jayda G, and more
Simultaneously in the desert and beside the sea, Sandbox is pretty special. This electronic fest goes down in a resort town on the Red Sea, near Hurghada. On one side, you have the Red Sea, which allows you to float along thanks to its high salt content, and on the other, there's a desert that goes back further than the eye can see. With a lineup like that, an unbeatable location, and extras such as wellness workshops and art, Sandbox 2023 will surely be incredible.
---
From America to Africa, there are so many killer desert festivals to check out. No matter which you've got your eyes on, you'd better start stockpiling the sun cream!
Ready to find your dream festival? Search Skiddle now to find the best festivals spanning all genres. Or check out the best festivals in Morocco, Spain, Greece, Mexico, and more.
---
---
Check out our What's On Guide to discover even more rowdy raves and sweaty gigs taking place over the coming weeks and months. For festivals, lifestyle events and more, head on over to our Things To Do page or be inspired by the event selections on our Inspire Me page.


Header: Transahara / Facebook.com