There really is no experience like a music festival. There's something about singing your heart out, dancing so hard it feels like your heart will burst through your chest, and moshing until every part of you is sore that just can't be replicated. It's freeing and unifying all at once.
If we had to guess, we'd say it has something to do with the magic that happens when thousands of like-minded music lovers get together to enjoy some bangers together. It's a pretty magical experience.
Naturally, it makes you wonder what the biggest music festivals in the world are. From Glasto to Tomorrowland and a few others you might not have heard of, here some seriously big music festivals.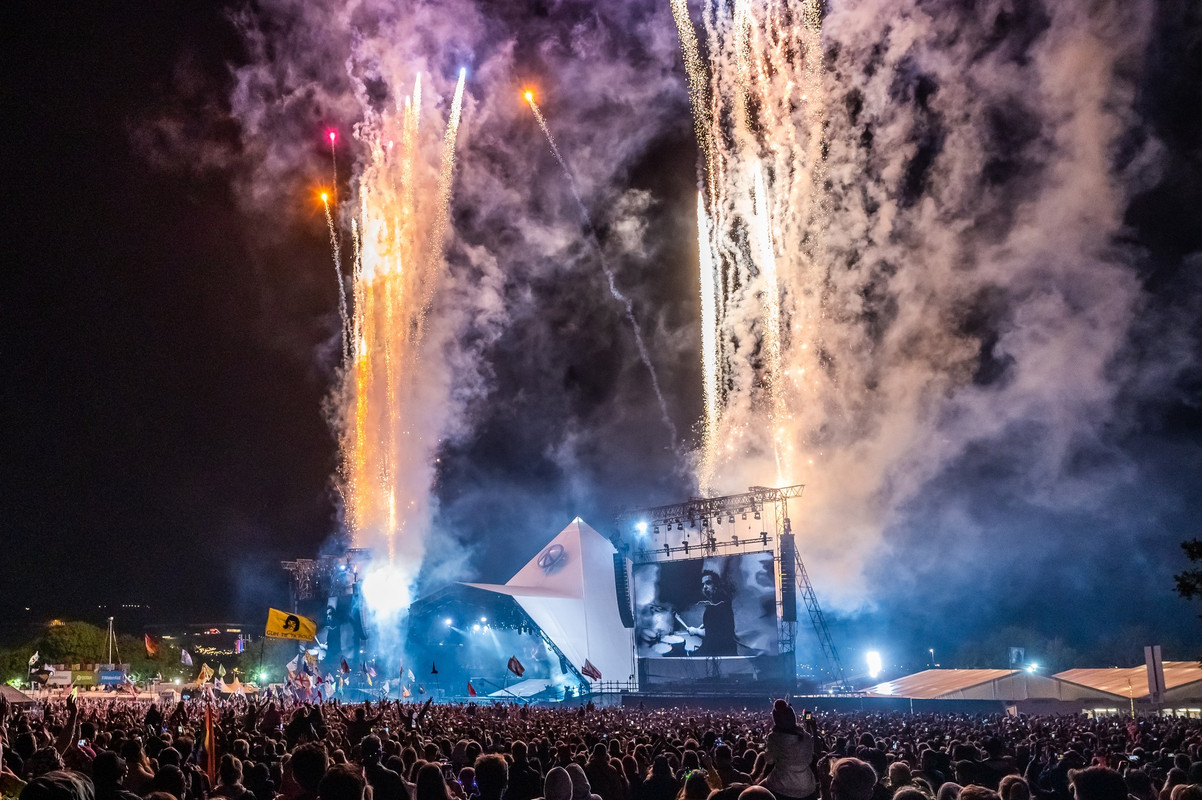 Photo: Glastonbury Festivals / Facebook.com
Where: Worthy Farm in Somerset, England
Attendance: 210,000
2023 lineup: Elton John, more TBA
Glastonbury is known across the globe for its huge lineups, large capacity and quality entertainment in the form of live music, circus performers, cinemas, and so much more. Glasto has come a long way since its humble beginnings back in 1970, a time when the festival was only one day and £1 a ticket. Today, it's the largest greenfield music and performing arts festival in the world.
Not much has been revealed about this year's edition yet, but we know Elton John will be headlining the Pyramid Stage for his last ever UK gig. Regardless of the artists they choose, which span just about every genre you could imagine, you'll have a mint time here as there's so much to do and incredible vibes.
---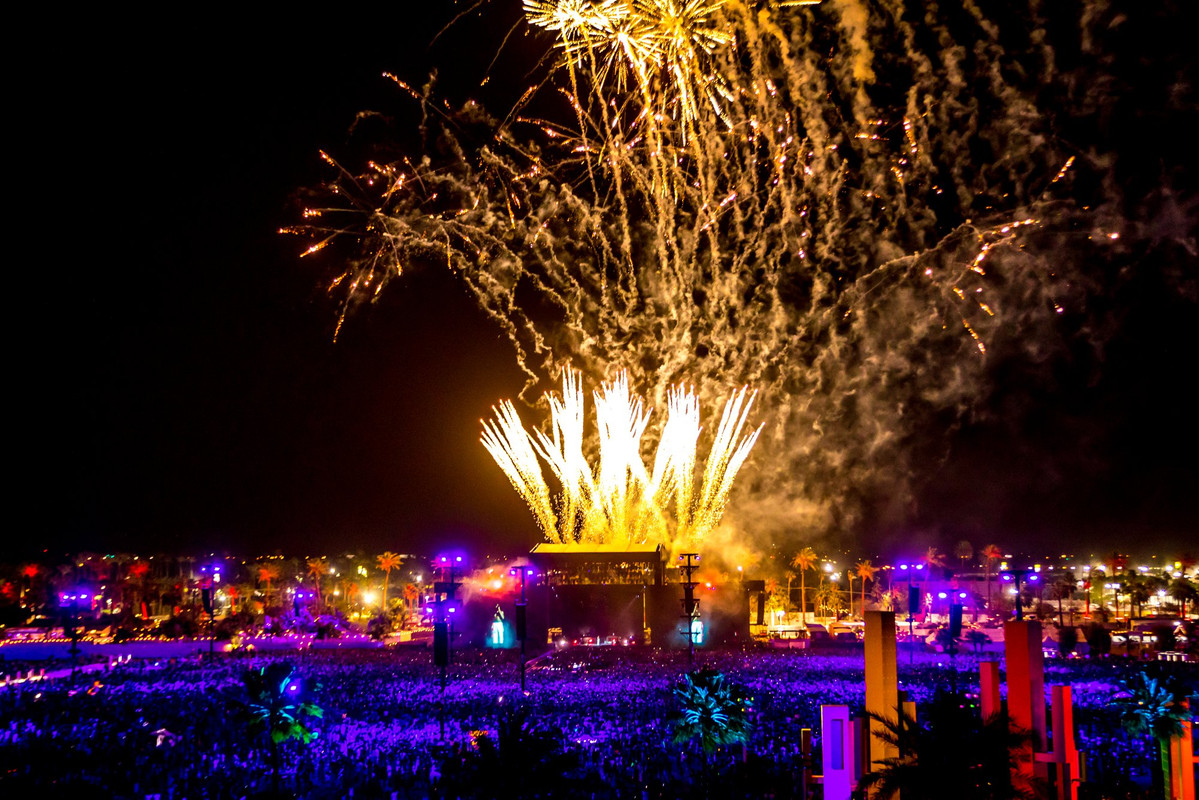 Photo: Coachella / Facebook.com
When: Friday 15th - Sunday 17th & Friday 22nd - Sunday 24th April
Where: Indio in California, USA
Attendance: 250,000
2023 lineup: Bad Bunny, BLACKPINK, Frank Ocean, Calvin Harris, Gorillaz, Bjork, Rosalia, and many more
Coachella is one of the biggest music festivals in America and the world, known for attracting the most in-demand artists to its stages. This year's looking as huge as ever with Bad Bunny, BLACKPINK, and Frank Ocean set to headline. Alongside them are artists who are dominating their scene, such as Bjork, Kali Uchis, Fisher, Charli XCX, Blondie, Wet Leg, FKJ, Burna Boy, and The Chemical Brothers.
This massive event is one to mark on your calendar whether you plan on attending or not. We're dying to see what legendary performances go down this year as many artists have career-defining sets at this fest.
---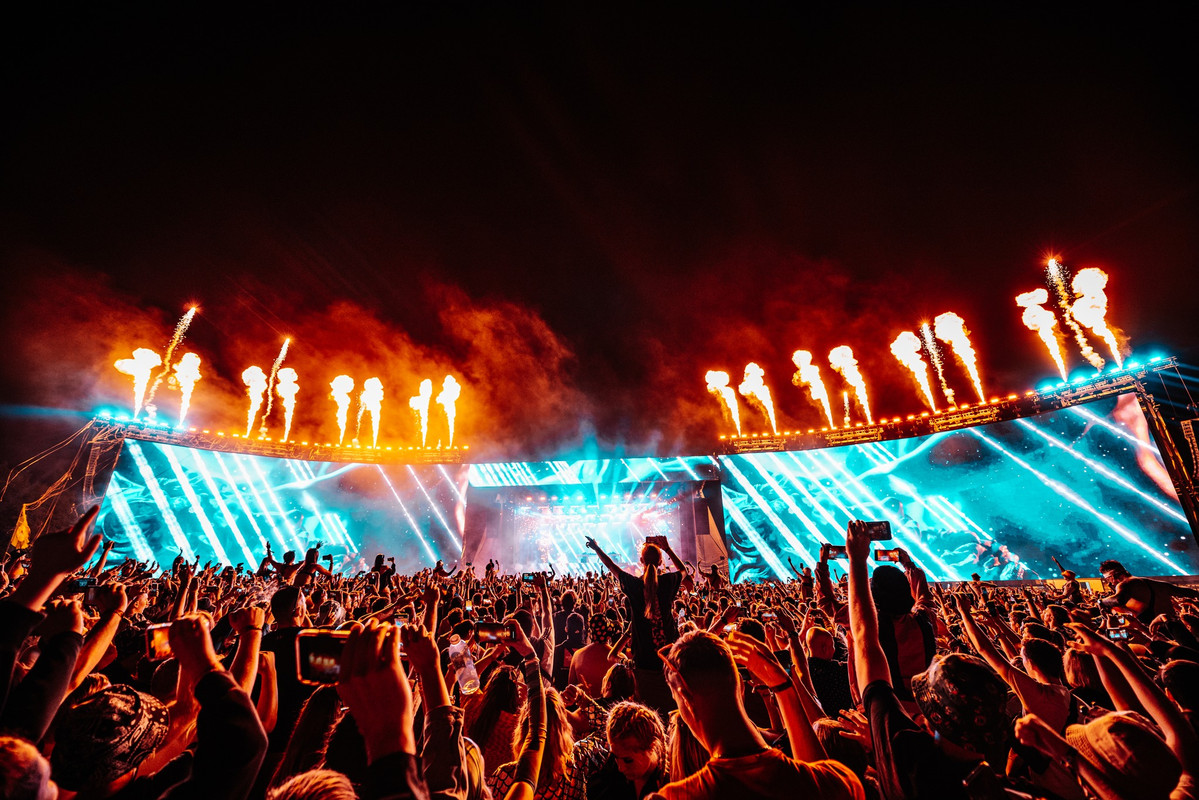 Photo: Creamfields / Facebook.com
When: Friday 14th -Sunday 16th & Friday 21st -Sunday 23rd April 2023
Where: Daresbury in Cheshire, England
Attendance: 280,000
Lineup: Swedish House Mafia, many more TBA
Creamfields is without a doubt the UK's biggest and most prestigious electronic music festival. Creamfields collates the most adored artists across multiple electronic genres, including house and techno, trance, EDM and dance, drum and bass, hardstyles, and more.
So far, only Swedish House Mafia have been announced for 2023 but Creamfields literally never disappoints with its lineups. The 2022 lineup featured Amelie Lens, Fatboy Slim, Black Coffee, Bicep, Calvin Harris, Nina Kraviz, Solardo, Sub Focus, Armin Van Buuren, Camelphat, and about a million other huge names.
Thanks to years and years of success paired with loyal fans, killer lineups, and wild pyro, Creamfields South was recently created so you can get an extra fix of live music bliss.
Tickets for Creamfields North
---
Electric Daisy Carnival Las Vegas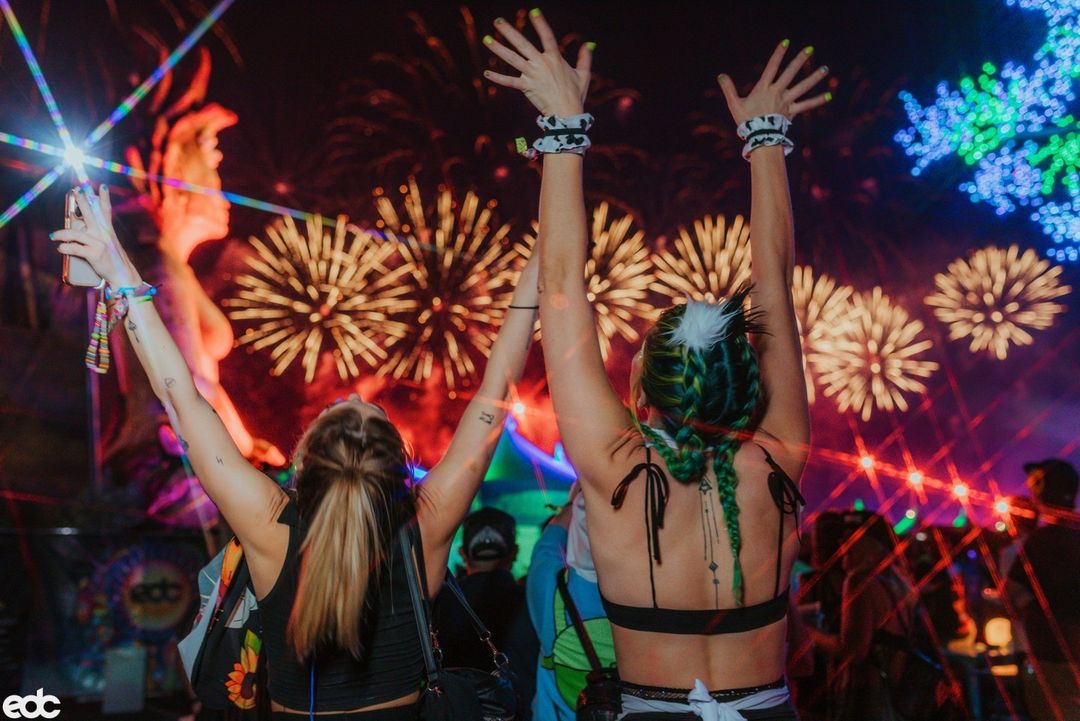 Photo: Electric Daisy Carnival / Instagram.com
When: Friday 19th - Sunday 21st May 2023
Where: Las Vegas Motor Speedway in Las Vegas, USA
Attendance: 300,000+
2023 lineup: Boris Brejcha, Eric Prydz, Armin Van Buuren, Charlotte De Witte, Adam Beyer, DJ Snake, Honey Dijon, Alesso, Paul Van Dyk, and many more
EDC, 2017 winner of the Festival Of The Year award at the Electronic Music Awards, is a huge festival characterised by loads, and we mean loads, of lights, pyro, and mad stage production. In America, the experience is equally important to the tunes, so you can expect whacky, mind bending attractions to enjoy in between acts.
The fest brings the hottest acts in house, trance, techno, EDM, dubstep, dance, hardstyles and more. As one of the biggest electronic music festivals in the world, the festival delivers unmatched lineups each year, with 2023 being no different.
---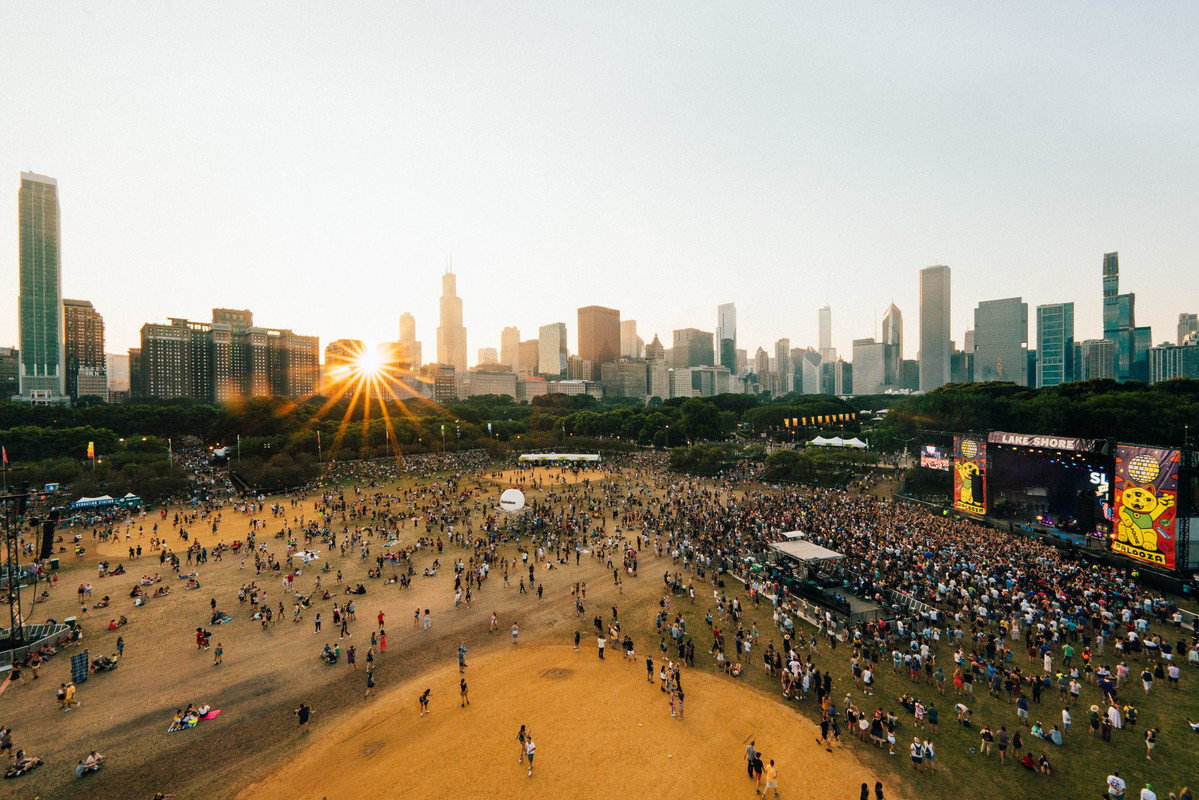 Photo: Lollapalooza / Facebook.com
When: Thursday 3rd - Sunday 6th August 2023
Where: Chicago in Illinois, USA
Attendance: 400,000
2023 lineup: TBA
The story of Lolla starts back in 1991 when Jane's Addiction frontman Perry Farrell wanted to do a farewell tour for the band. The tour stopped in more than twenty North American cities and proved super successful.
Since then, the festival has welcomed many music titans from around the globe and across multiple genres and has expanded to France, Chile, Argentina, Germany, and Sweden.
Thanks to its popularity, the festival has never had any problems booking the industry's best and most popular bands. Past editions have featured Nine Inch Nails, Siouxsie and the Banshees, Red Hot Chili Peppers, Ice Cube, Tool, Soundgarden, Cypress Hill, Sinead O'Connor, Amy Winehouse, Daft Punk, Patti Smith, and SZA.
---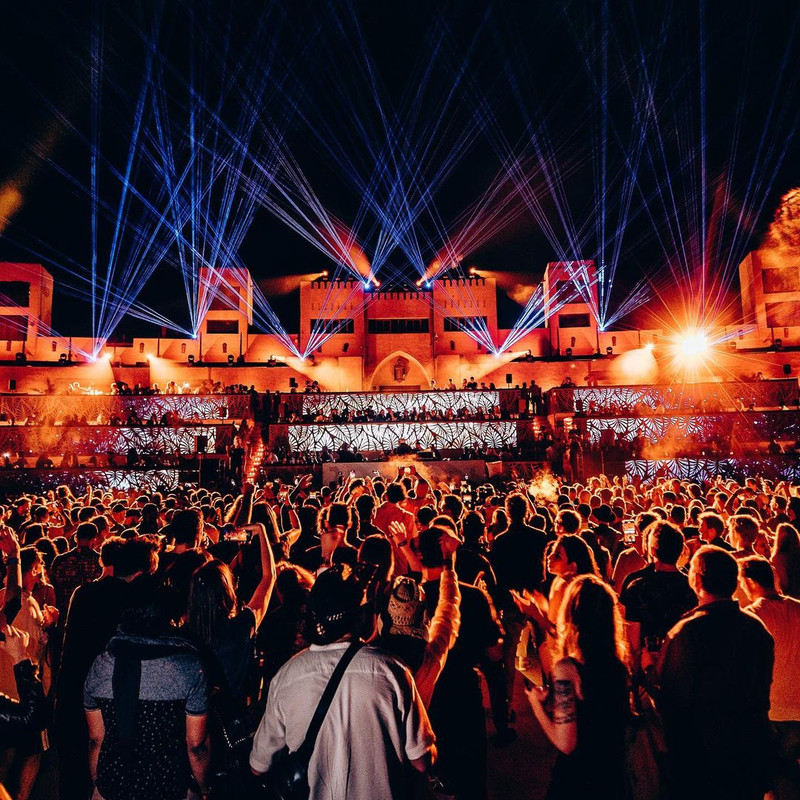 Photo: Tomorrowland / Instagram.com
When: Friday 21st - Sunday 23rd July & Friday 28th - Sunday 30th July 2023
Where: Boom in Flanders, Belgium
Attendance: 600,000
2023 lineup: Amelie Lens, Eric Prydz presents HOLO, Ben Nicky, Franky Wah, Adam Beyer, Afrojack, Angerfist, Black Coffee, 999999999, Nina Kraviz, Claptone, Armin van Buuren, Above & Beyond, Dom Dolla, and many more
Tomorrowland is an electronic dance music festival that goes down in Belgium (and some other countries) every year, attracting thousands from all corners of the globe to celebrate multiple genres including EDM, dance, house, techno, hardstyles, and everything in between.
The fest is now one of the biggest electronic festivals and is known for its to-die-for lineups, crazy stages and immaculate vibes. It's back again in 2023 and ready to knock some socks off, blow some minds, and leave hundreds of thousands of people with no voice left and tired legs.
---
When: Monday 29th May - Sunday 4th June 2023
Where: Parc del Forum in Barcelona, Spain
Attendance: 460,500
2023 lineup: Pet Shop Boys, Depeche Mode, Rosalia, Halsey, Calvin Harris, Kendrick Lamar, Four Tet, FKA Twigs, Maneskin, Skrillex, Turnstile, and many more
Primavera is one of the most popular festivals in Europe, and this year they are not messing about. Just peep the size of that lineup. And those are just a handful of the artists on the bill. As you can see, the fest isn't dedicated to any particular genre with rock, indie, pop, hip hop, and electronic music all over the lineup poster.
This year will be huge as the music rages on for ten days with the headlines slots being filled by the best in their respective music scenes. Since we all love the festival so damn much, it's expanded to include editions in Portugal, the US, Argentina, Chile, and Brazil.
If you're after a huge, diverse festival, Primavera is a fantastic shout.
---
New Orleans Jazz and Heritage Festival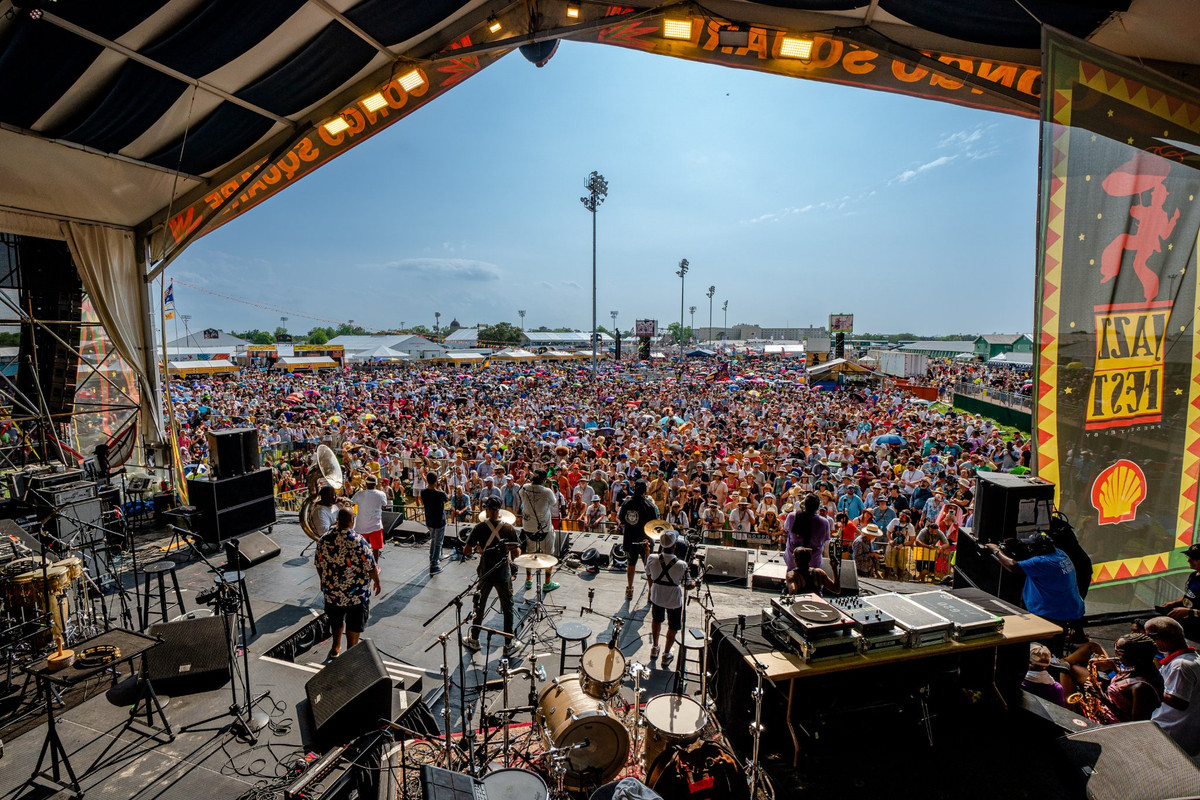 Photo: New Orleans Jazz & Heritage Festival / Facebook.com
When: Friday 28th Apr - Sunday 7th May 2023
Where: New Orleans in Louisiana, USA
Attendance: 475,000
2023 lineup: Lizzo, Ed Sheeran, Santana, Jill Scott, Dead & Company, Mumford & Sons, The Lumineers, Jon Batiste, H.E.R, Gary Clark Jr., Robert Plant & Alison Krauss, Wu Tang Clan + The Soul Rebels, and many more
With fourteen (yeah, fourteen!) stages, music's greatest artists, crafts and marketplaces, and over 50 years of history, New Orleans Jazz Festival, also known as Jazz Fest, is one of America's biggest and longest-running festivals.
Over those fifty plus years, the festival has established itself as one of the world's most important, featuring the best music from a variety of genres including, but not limited to, rock, blues, RnB, jazz, funk, gospel, Latin, Caribbean, African, folk, reggae and more.
The festival, owned by the nonprofit The New Orleans Jazz & Heritage Foundation, uses the proceeds for year-round programs to support music and culture. So not will you see the best artists live, but you'll also be supporting a great nonprofit!
---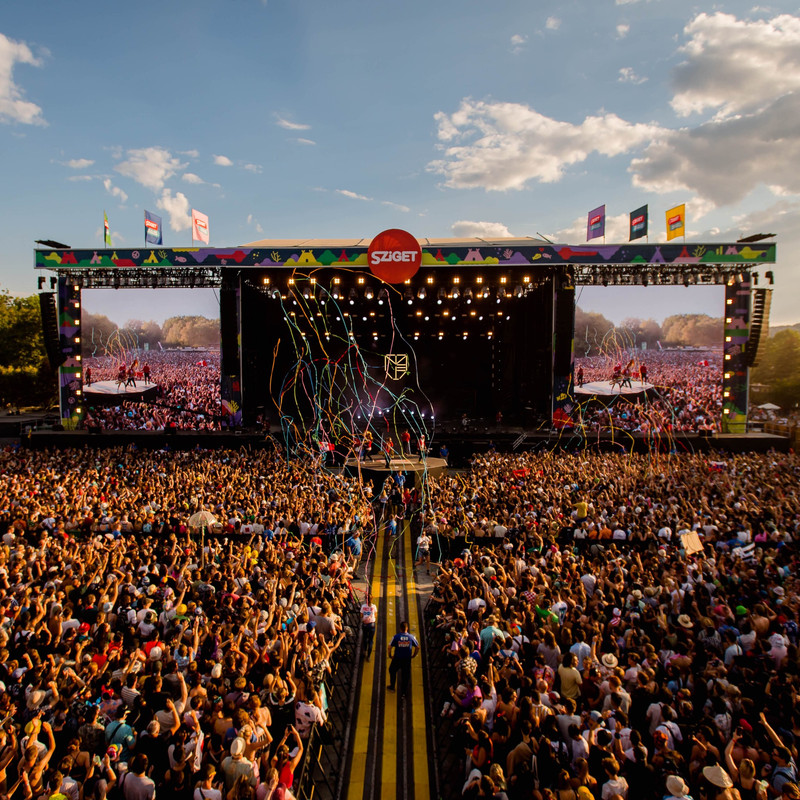 Photo: Sziget Festival Official / Facebook.com
When: Thursday 10th - Tuesday 15th August 2023
Where: Obuda Island in Budapest, Hungary
Attendance: 450,000
2023 lineup: Billie Eilish, David Guetta, Florence + The Machine, Imagine Dragons, Sam Fender, Foals, and many more
Let us introduce you to Budapest's best music festival. Sziget Festival is one of the biggest in Europe and welcomes artists spanning a range of genres to perform to a couple hundred thousand music fans each year.
You can find just about any popular genre at Sziget, but pop, indie, rock, electronic, hip hop, are among the most popular. This year, the lineup is shockingly good with something to suit everyone's tastes. There's pop princess Billie Eilish, DJ and producer David Guetta, the liberating sounds of Florence + the Machine, and pop outfit Imagine Dragons on the main stage.
Sziget takes place on Obuda Island, also known as The Island of Freedom. There's a beach for chilling on, water for cooling off in, and all the tunes your heart desires.
---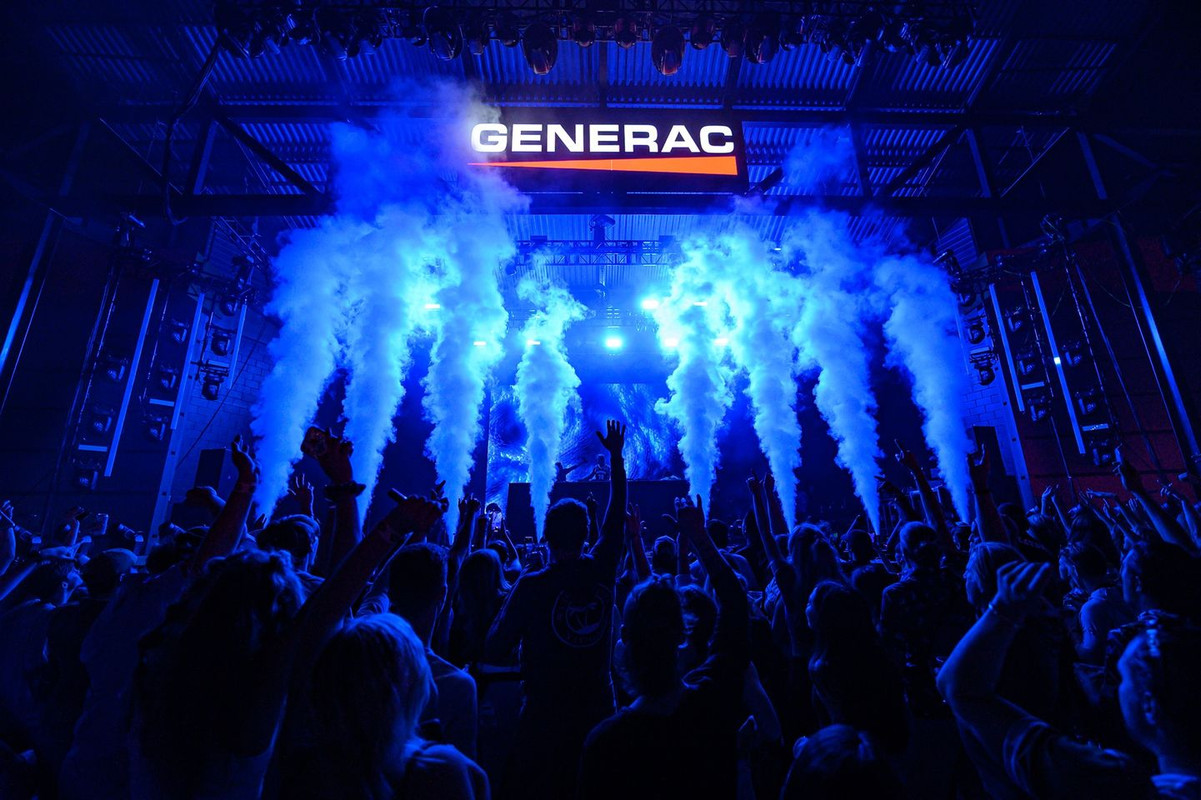 Photo: Summerfest / Facebook.com
When: Thu. 22nd - Sat. 24th June, Thu. 29th June - Sat. 1st July, and Thu. 6th - Sat. 8th July 2023
Where: Milwaukee in Wisconsin, USA
Attendance: 450,000
Lineup: Eric Church, Elle King, Zac Brown Band, Marcus King, James Taylor & His All-Star Band, Sheryl Crow, Zach Bryan, Imagine Dragons, AJR, more TBA
Summerfest will take place over three consecutive weekends in June/July, bringing over 1,000 performances across 12 stages to hundreds of thousands of lucky attendees. More artists are still to be announced, but the lineup is already looking good with some huge names that will no doubt pull crowds that are perfect for getting lost in.
Summerfest welcomes just about any genre, including country and similar genres such as bluegrass and Americana, rock, blues, but also hip hop, jazz, reggae, RnB, metal, pop and more. And with still plenty of artists to be confirmed, the lineup could still swing in the direction of just about any genre.
---
Pol'and'Rock Festival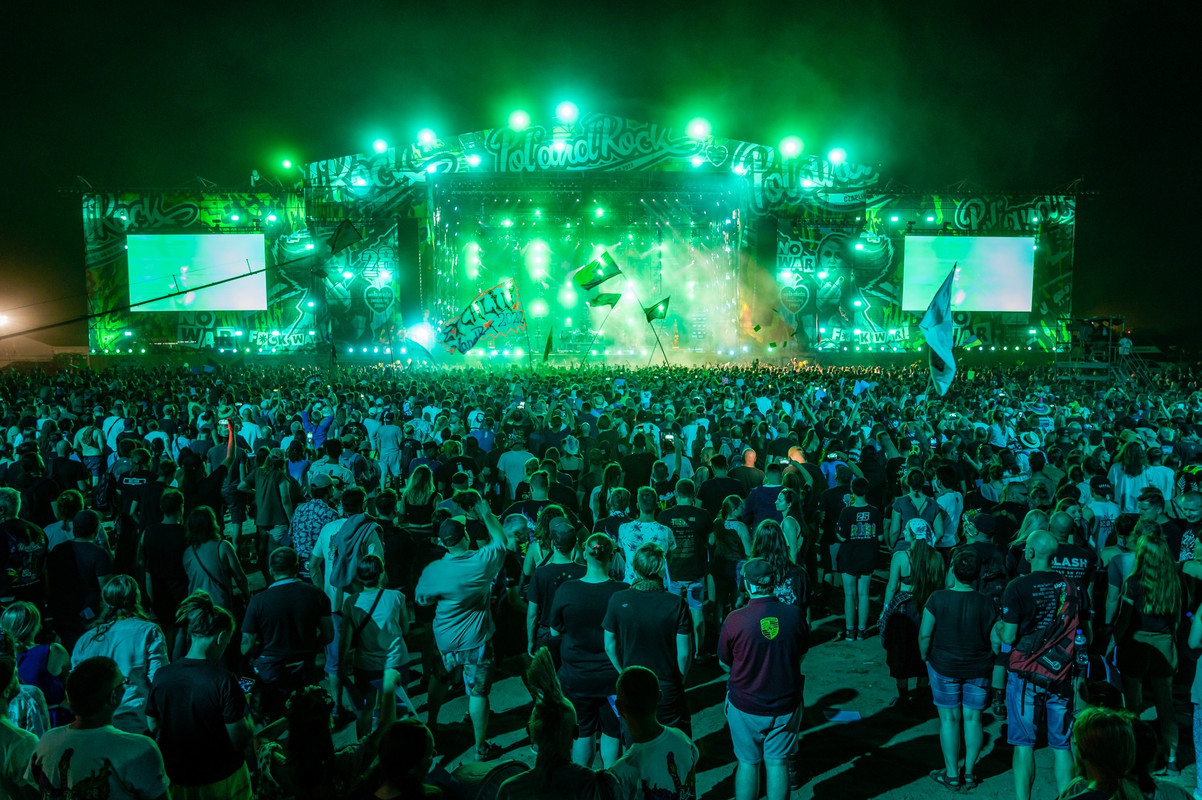 Photo: Pol'and'Rock Festival / Facebook.com
When: Thursday 3rd - Saturday 5th August 2023
Where: Czapline in West Pomeranian Voivodeship, Poland
Attendance: 750,000
2023 Lineup: Jinjer, Wolf Alice, Nova Twins, Fun Lovin' Criminals, Laura Cox, Inclusion, Gwar, and many more
Pol'and'Rock Festival, also known as Woodstock Poland, is one of the world's largest free festivals with around 750,000 attending each year. The festival has come a long way since its inception - the first edition featured mainly Polish rock bands and didn't serve alcohol. Now the festival books some of the biggest names in the industry with Gojira, The Hives, Bring Me The Horizon, and The Prodigy all having performed in recent years.
While the festival is rooted in rock and heavier music, recent years have seen different genres, including reggae, electronic music, classical music, indie, and folk. Mud baths are somewhat of a tradition, so if you plan on going, we recommend bringing a few packets of baby wipes.
---
Rock in Rio
Photo: Rock in Rio / Facebook.com
When: TBA 2024
Where: Rio De Janeiro, Brazil
Attendance: 700,000+ with 1 million+ at some editions
2024 lineup: Ludmilla, many more TBA
Rock in Rio is a multi-genre music festival covering rock, pop, indie, alternative, metal, and more. The festival is so popular the team behind it decided to take its magic to Portugal and Spain, too.
From its first edition in 1985, the festival was a hit with around 1.4 million people attending. Yep, 1.4 million people travelled to the fest to catch a glimpse of music legends Queen performing alongside other legends such as Rod Stewart, Iron Maiden, Yes, The B-52s, and Ozzy Osbourne.
Now, it perfectly balances multiple genres, creating a festival with something for everyone.
---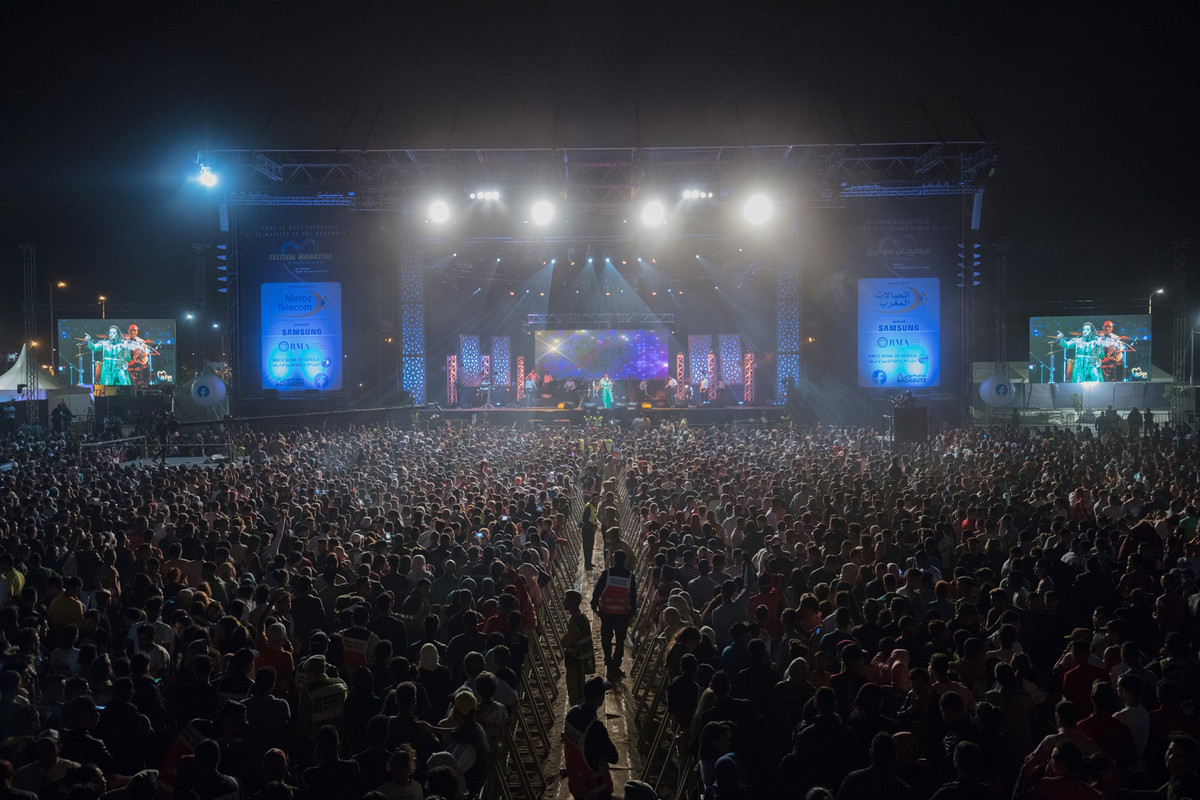 Photo: Festival Mawazine / Facebook.com
When: TBA
Where: Rabat, Morocco
Attendance: 2,750,000
Lineup: TBA
If you're scared of crowds, you might want to stay away from this one. Mawazin, which translates to "rhythms of the world", is a seriously big festival with an attendance of around 2,750,000. No, that's not a typo. 2,750,000 people attended in 2019. So, yeah, it's a pretty big music festival!
Since the festival's beginnings in 2002, some real legends have graced the stage, including Stevie Wonder, Whitney Houston, and Elton John. The lineup for this year hasn't been revealed yet, but you can guarantee there'll be household names alongside smaller artists from around the world.
---
Donauinselfest
When: Friday 23rd -Sunday 25th June 2023
Where: Donauinsel in Vienna, Austria
Attendance: 2,500,000+
Lineup: TBA
With a whopping 2.5 million attendees over the festival's three days, Donauindelfest is the biggest free open-air festival in the world. The festival takes place on an island and has eleven open-air stages, 16 tented areas, and features many local bands and DJs alongside some of the biggest names in the industry.
Like Pol'and'Rock Festival, Donauinselfest is outdoors and free to attend. Over three days, the festival brings a variety of genres, including indie, rock, electronic, folk and more, and more than 300 music, cabaret, and theatre acts perform.
---
And there you have it, the biggest music festivals in the world. Which have you been to? And which are on the cards for 2023? No matter which you decide to check out, you're certain to have an unbelievably good time. They're the biggest in the world for a reason, you know!
---
---
Check out our What's On Guide to discover even more rowdy raves and sweaty gigs taking place over the coming weeks and months. For festivals, lifestyle events and more, head on over to our Things To Do page or be inspired by the event selections on our Inspire Me page.


Header image: Donauinselfest