Did you know some of the best music festivals are in France? It might come as a surprise because when we think of music festivals, we often think of places like the UK, Ibiza, and Spain. But France is no stranger to putting on globally-renowned festivals.
Coming in all shapes and sizes, you can head to France no matter what vibe you're seeking. Want to get consensually beaten up in a mosh pit to some of the heaviest, nastiest riffs you've ever heard? No problem. Want to hit the slopes and then rave all night long? That's cool too. Now you're as excited as we are, let's not mess about. Here are the best music festivals in France.
We Love Green
When: Friday 2nd - Sunday 4th June 2023
Where: Bois de Vincennes in Paris, France
2023 lineup: NxWorries (Anderson .Paak and Knxwledge), Little Simz, Skrillex, Honey Dijon, Bon Iver, and many more
A weekend packed with music, comedy, art, talks, and nature, We Love Green is all about having a great time while addressing the threats to our environment. And what better place for such a fest to take place than in a pretty green park? As you may have guessed, there are plenty of eco-focused activities such as talks and workshops on how to live more sustainably. And, of course, there'll be performances from the most adored artists across multiple genres.
---
Festival Beauregard
When: Wednesday 5th - Sunday 9th July 2023
Where: Château de Beauregard in Normandy, France
2023 lineup: Blur, Sting, Alt-J, Angele, and more
Returning for its 12th edition, Festival Beauregard brings an eclectic mix of music spanning from rock to ska, indie to electronic music and beyond. If you're looking for a scenic festival, look no further. Nestled between an old castle and towering trees, this festival has a unique, charming setting for you to mosh to your favourite artists in. With crazy energetic crowds, a lovely backdrop and a smashing lineup that will only grow, Festival Beauregard is a great shout for 2023.
---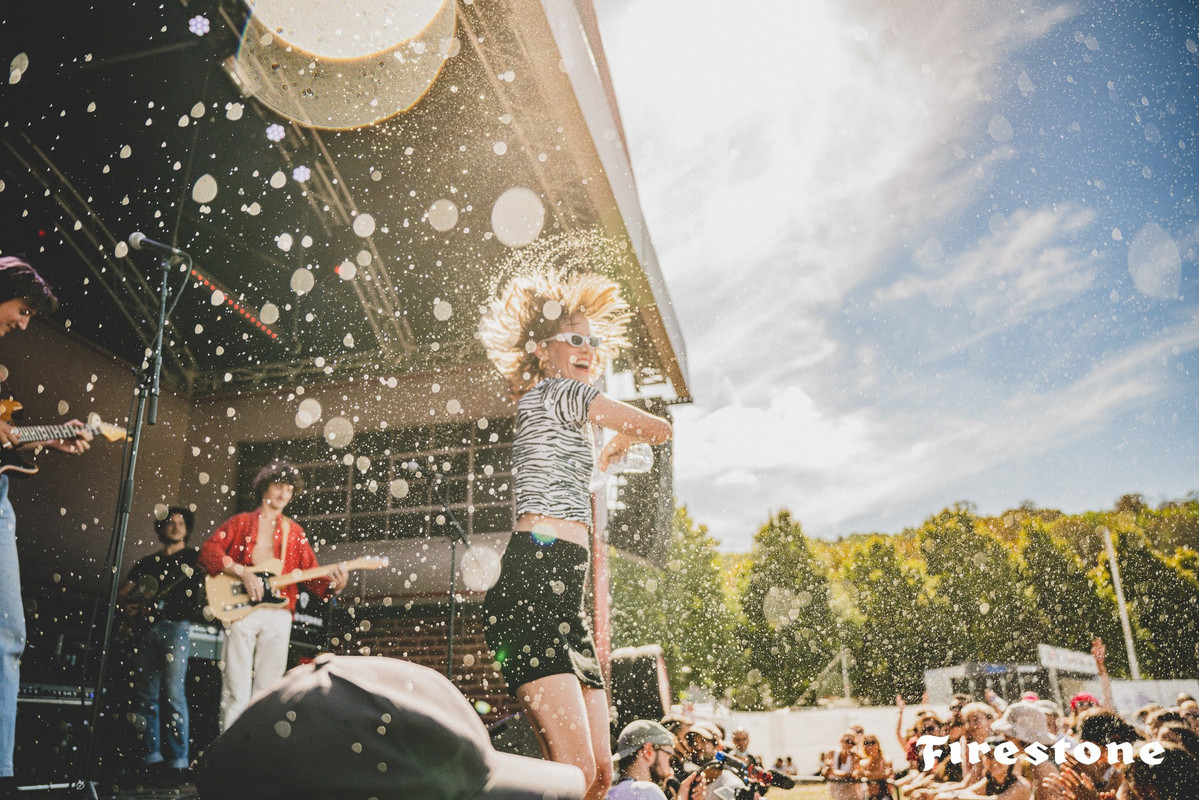 Photo: Rock en Seine / Facebook.com
When: Wednesday 23rd August and Friday 25th - Sunday 27th August 2023
Where: Parc de Saint-Cloud in Paris, France
2023 lineup: Billie Eilish, Florence + The Machine, Placebo, The Chemical Brothers, The Strokes, Charlotte De Witte, Foals, and many more
With arguably one of the strongest lineups to rival all other French music festivals, Rock en Seine will be rocking 120,000 lucky revellers worlds in the country's capital. Alongside those huge headliners will be some brilliant smaller artists including Turnstile, Dry Cleaning, and The Murder Capital. Perfect for those who enjoy multiple genres, the fest will see sets from electronic stars, indie icons, pop royalty, and a splash of heavier bands. It'll be glorious.
---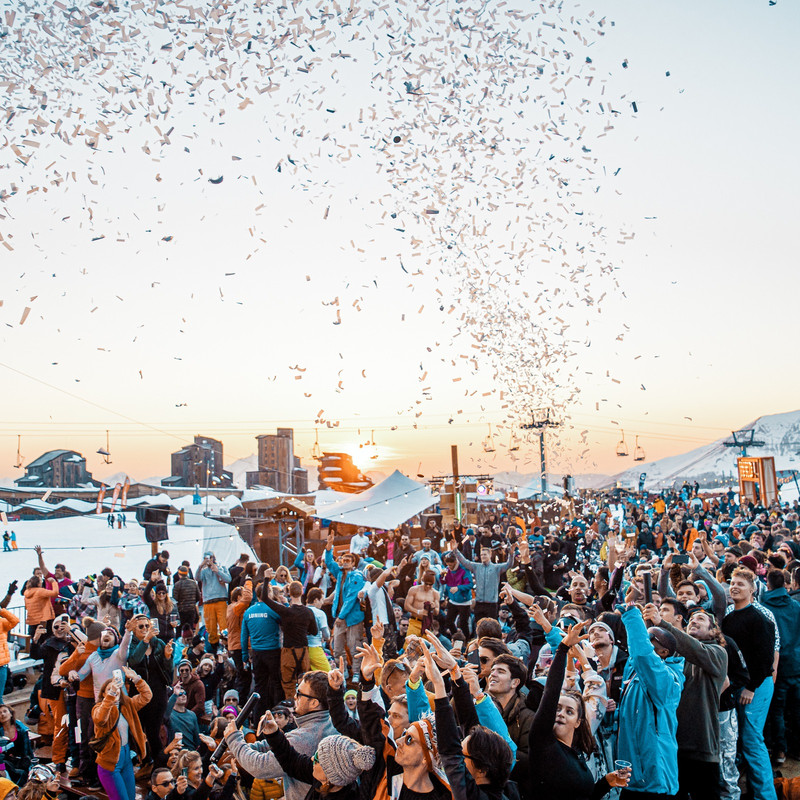 Photo: Snowboxx / Facebook.com
When: Saturday 18th - Saturday 25th March 2023
Where: Avoriaz Ski Resort in Avoriaz, France
2023 lineup: Armand Van Helden, Becky Hill, DJ EZ, Joel Corry, Shy FX, and many more
Not all fests are about soaking up the sunshine in a field with your pals. Sometimes they're about smashing the slopes then raving until the morning. If that sounds more like your vibe, we reckon you'll love Snowboxx. This ski festival up in the mountains offers stunning views, sublime slopes, and big fat tunes. A boujee do, Snowboxx also offers bottomless brunches, comedy, zorbing (that's when you get in a giant inflatable bubble and run around), an indoor waterpark, and so much more. It might be a bit late to secure tickets for this years edition, but it's one to keep in mind for next time!
Click or tap here for more ski festivals
---
Hellfest Open Air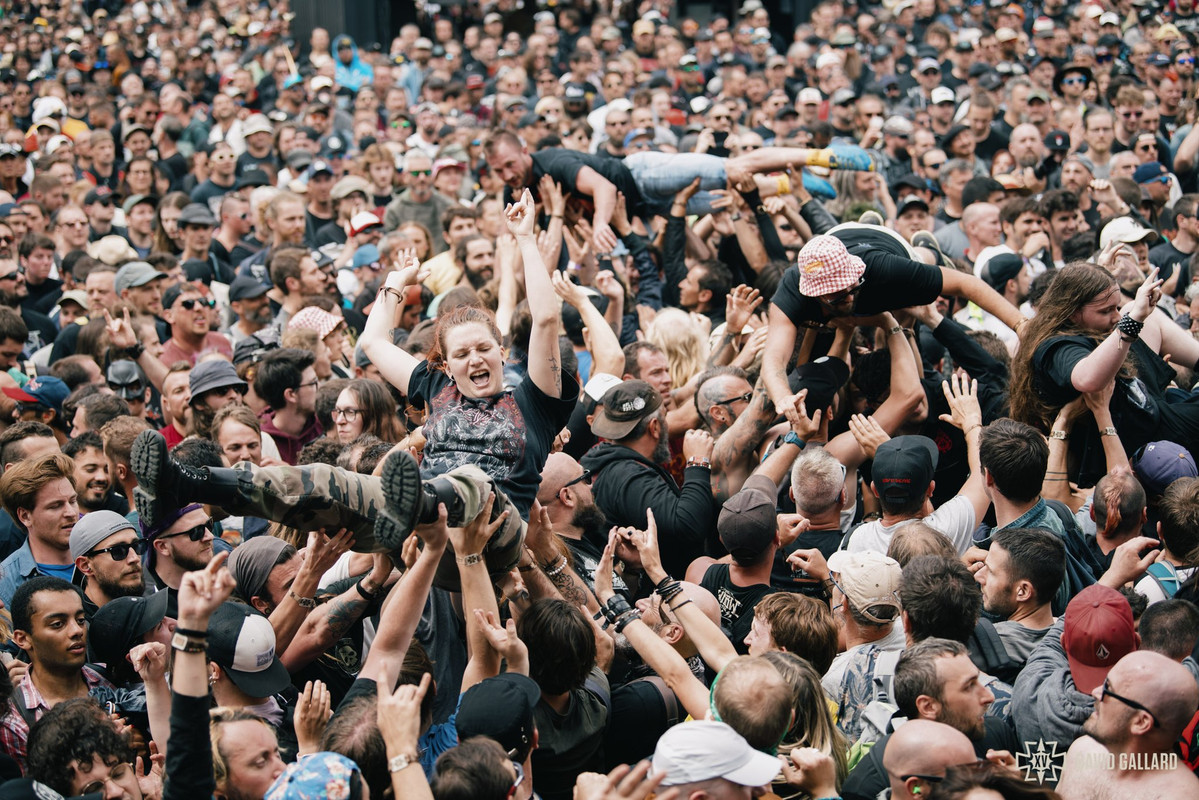 Photo: Hellfest Open Air / Facebook.com
When: Thursday 15th - Sunday 18th June 2023
Where: Clisson in Loire-Atlantique, France
2023 lineup: Kiss, Motley Crue, Iron Maiden, Slipknot, Sum 41, Tenacious D, and many more
Monster metal festival Hellfest is back and, as usual, they are not messing about with the lineup. Any metalhead or heavy music lover can appreciate the magnitude of such a star-studded lineup. So many bands and artists deemed rock, punk, and metal royalty can be found on its poster, including Kiss, Iron Maiden, Black Flag, and Slipknot, with smaller incredible bands like Lorna Shore, Fever 333, and Bloodywood on there too. See you in the pit then, yeah?
---
Photo: DELTA Festival / Facebook.com
When: Wednesday 23rd - Sunday 27th August 2023
Where: Plages du Prado in Marseille, France
2023 lineup: Amelie Lens, Angele, Nina Kraviz, Nieska, and more
Delta Festival fuses dance music, arts, and sports (including watersports and zorbing) at a lovely beachside location in Marseille. Boasting over 250 artists, themed villages, actors, springboards, and so much more, Delta has the recipe for an unreal festival. Each village is packed with fun activities, including body painting, makeup, handball, giant beer pong, funfair rides, and even a tattooing tent if you fancy disappointing your mum. And we've not even touched on that whopping lineup that covers psytrance, techno, hip hop, house, bassline, and more.
---
Les Eurockéennes
When: Thursday 29th June - Sunday 2nd July 2023
Where: Lac du Malsaucy in Belfort, France
2023 lineup: Indochine, Orelsan, Skrillex, Lomepal, Sigur Ros, and more
This non-profit independent festival began in 1989 and has since grown a strong following and an excellent reputation. Starting originally as, you guessed it, a rock festival, it's since branched out to include a variety of genres. So far, they've revealed a few heavier bands - Jinjer, Gojira, and Shaka Ponk - alongside other genres like electronic and hip hop represented by Skrillex, Orelsan, and many other artists. There's also a "beach stage" by a lake that is simply heavenly and an intimate rave in the forest. Unlike some European festivals, Les Eurockéennes offers free camping. Check it out!
---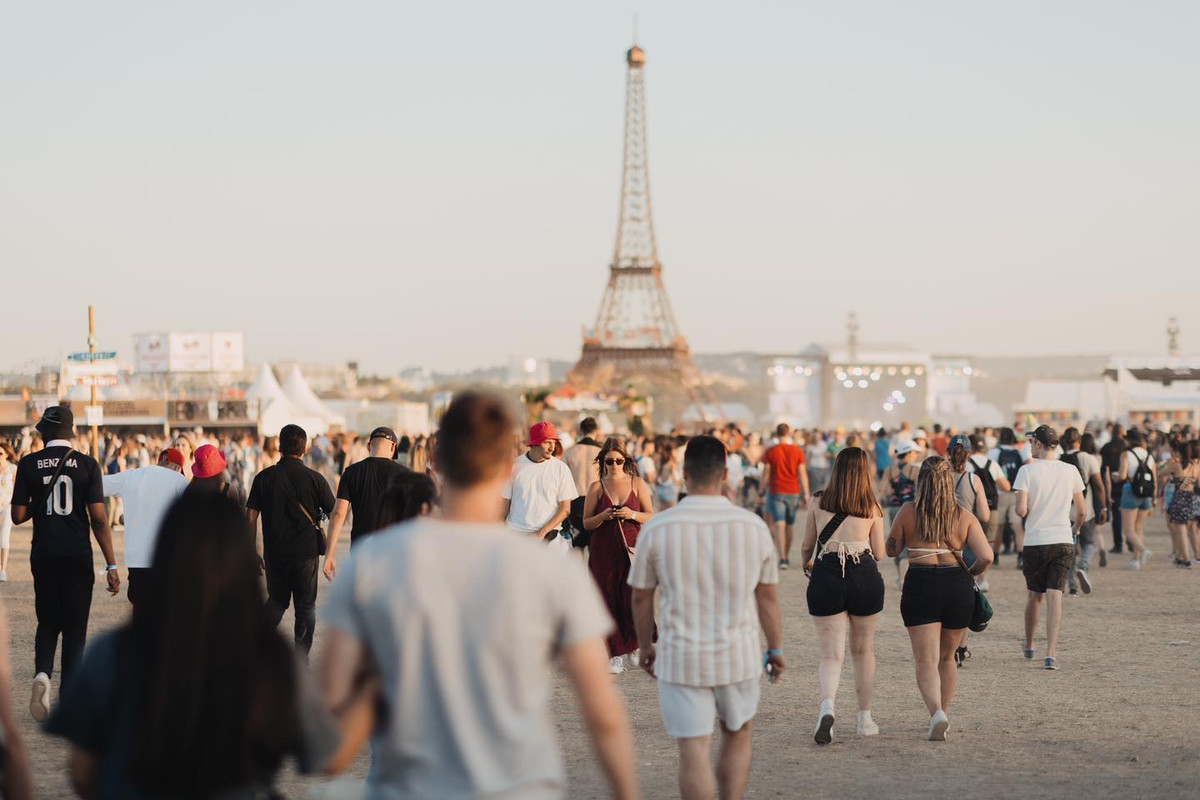 Photo: Lollapalooza Paris / Facebook.com
When: Friday 21st - Sunday 23rd July 2023
Where: Hipódromo de Longchamp in Paris, France
2023 lineup: Kendrick Lamar, Rosalia, Stray Kids, Lil Nas X, Aya Nakamura, and many more
The French edition of the gigantic Lollapalooza Festival lands in Paris each year with a lineup as big as you'd imagine it'd be. This year will be, as usual, jampacked with many artists spanning multiple genres, including rock, pop, hip hop, electronic and more. The festival takes place in the centre of Paris so you can check out what's going on in the city while you're there. But if you'd rather stay on-site, there's a mini Eiffel Tower so you can still take pictures that make it look like your finger's touching the very top of it. There's also lots on to keep littluns busy, and global street food.
---
When: Friday 4th - Sunday 6th August 2023
Where: Palais des Festivals in Cannes, France
2023 lineup: Armin van Buuren, DJ Snake, Lomepal, Hamza, The Blessed Madonna, and many more
France's biggest beach festival returns for another wild party soundtracked by the best electronic artists on the scene right now. More lineup announcements are incoming, but still, it's already looking beautiful with vital artists on the bill. Now in its 16th year, head over to Les Plages Électroniques for three days of beach parties, seven stages of music, and 15 hours of tunes every day. Share this with around 54,000 other partiers for a truly unique and immersive festival experience. Get your bags packed!
---
Insane Festival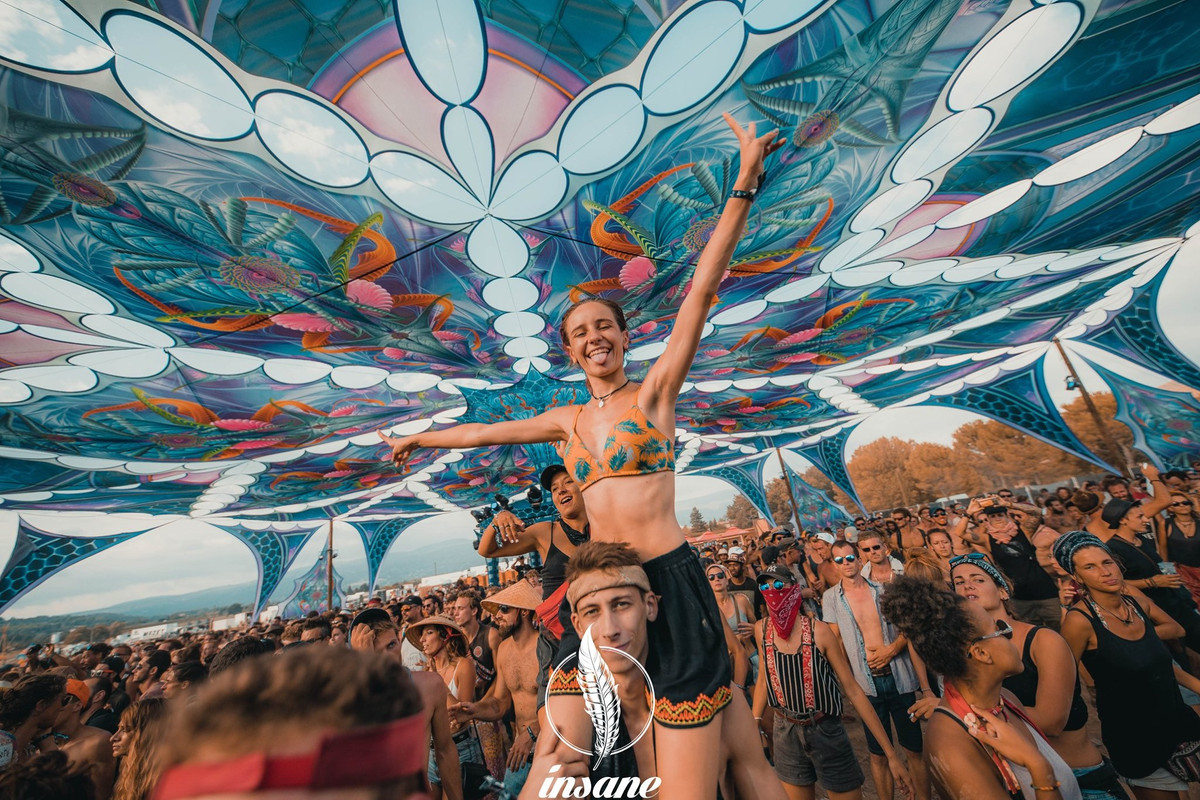 Photo: Insane / Facebook.com
When: Thursday 10th - Sunday 13th August 2023
Where: Plan d'eau d'Apt in Vaucluse, France
2023 lineup: Paul Kalkbrenner, Ace Ventura, Indira Paganotto, Nico Moreno, and many more
Living up to its name, Insane Festival brings together some of the wildest, most energetic dance music fans for a weekend of going mad to some top tunes by a lake. To complement the hard tunes delivered by the best in techno, dub, psytrance, harder styles and similar genres, immersive, trippy décor can be found around the fest as well as top-notch production. Head over for a long, hard, liberating rave.
---
Château Perché Festival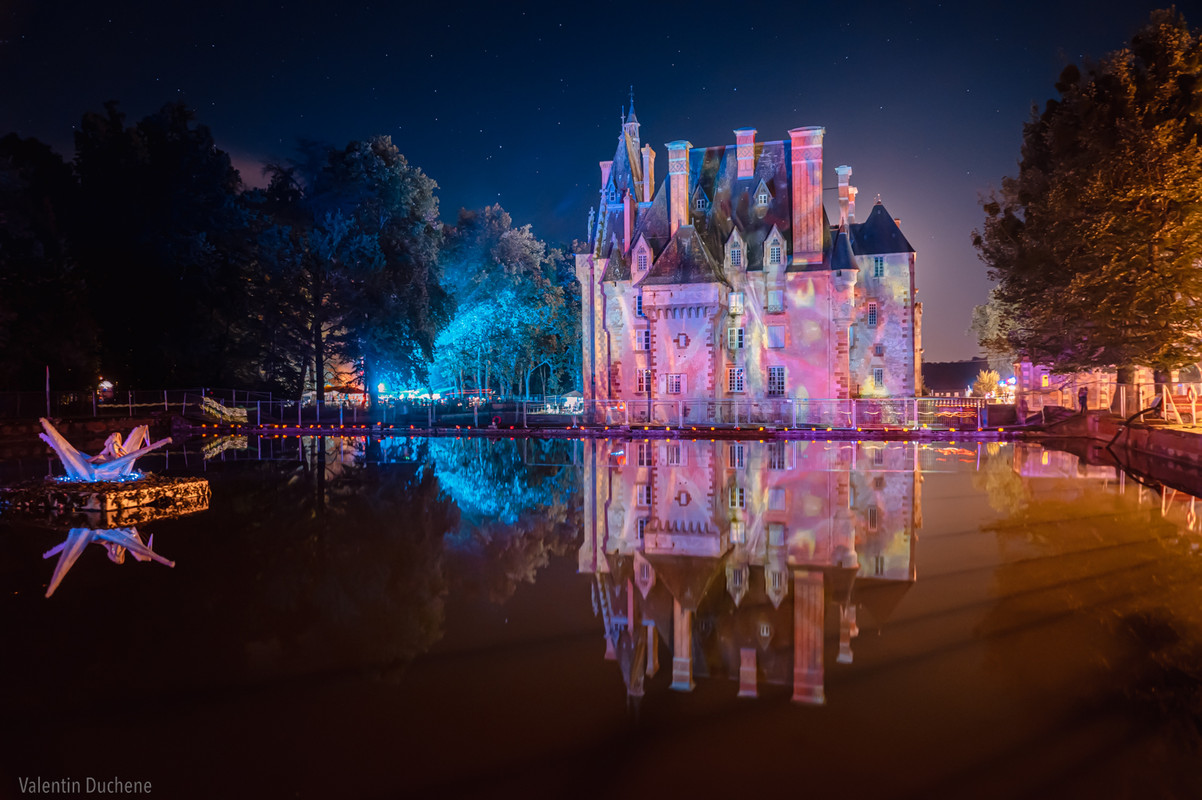 Photo: Château Perché Festival / Facebook.com
When: Thursday 6th - Sunday 9th July 2023
Where: Château d'Avrilly in Trévol, France
2023 lineup: TBA
Every year at the peak of the French summer, the once peaceful grounds of Château Perché is transformed into a raving haven of electronic music, mainly techno and deep house. The crowds for this one are open-minded and prioritise freedom, love, positivity, and music. To compliment the tunes, the fest has a unique theme each year for each day. Day one this year is The Dance of the Fire Plants, day two is 1000 Lights Chimeras, and day three is Animate the Sky: Cyan Monochrome. The fest also offers theatre, sculpture, games, exploration, dance, and more. It's all about leaving behind the hustle and bustle of daily life and being free.
---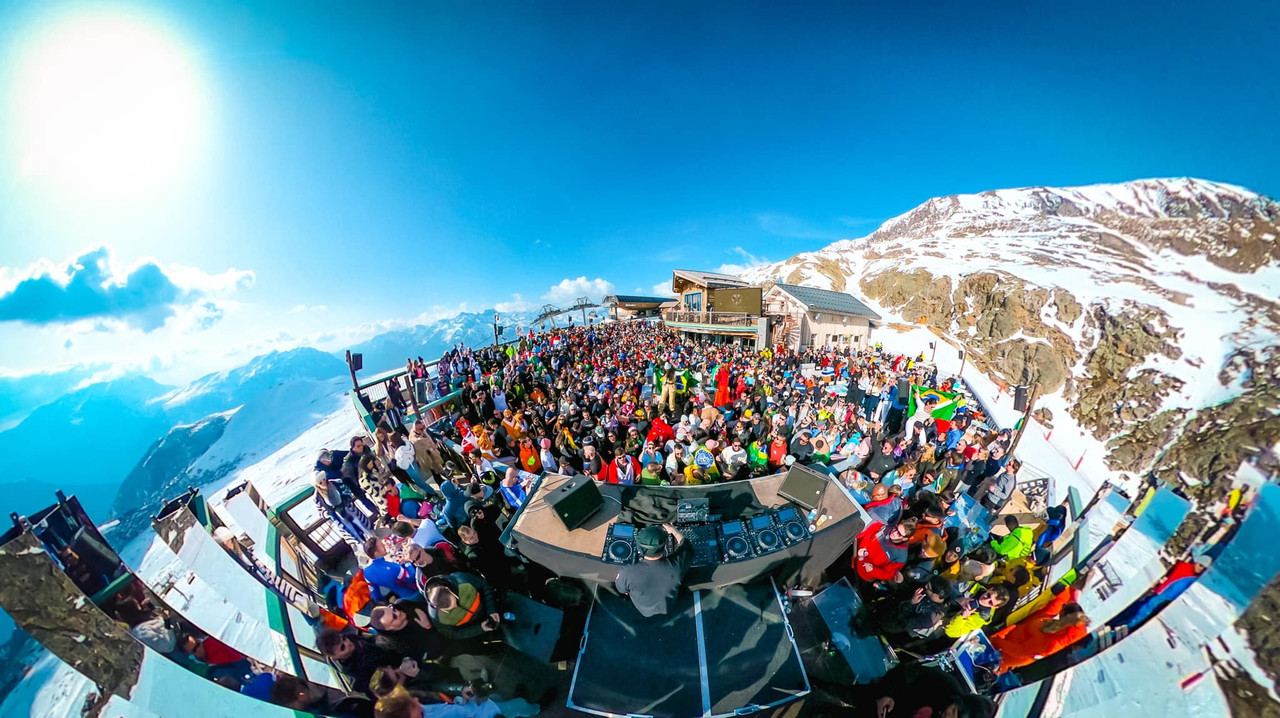 Photo: Tomorrowland Winter / Facebook.com
When: Saturday 18th - Saturday 25th March 2023
Where: Alpe d'Huez in Huez, France
2023 lineup: Afrojack, Ameme, Amelie Lens, Kolsch, Dimitri Vegas & Like Mike, Martin Garrix, and many more
Most electronic music fans are familiar with Tomorrowland. But what some may not know is that there's a winter edition that goes down in France, and it's just as magical as you'd imagine. Near the entry point of the Sarenne run, the Alps' longest black run, this fest is perfect for those who love winter sports and massive EDM, house and techno tunes. You can expect insane, out of this world stage designs, spectacular pyro (could you even imagine an electronic fest without?), delicious eats, and so much more.
---
So which of these French music festivals is calling your name? Whether you hit the slopes and go for a rave or throw your horns in the sky in a wild pit at Hellfest, we know you'll have a killer time.
---
---
Check out our What's On Guide to discover even more rowdy raves and sweaty gigs taking place over the coming weeks and months. For festivals, lifestyle events and more, head on over to our Things To Do page or be inspired by the event selections on our Inspire Me page.


Header: Rock en Seine / Facebook.com