A powerful musical movement born out of the deprived borough of the Bronx in New York, back in the 1970's - hip hop is one of, if not the most prominent and important genres of world music.
A global phenomenon which has permeated nearly every aspect of modern society, from fashion, art and dance, to language, food, education and even politics, hip hop today is as significant as it has ever been. A cultural force that continues to lead the way almost five decades on since its inception.
It's produced some of the most influential and widely celebrated, game changing names, pioneers such as DJ Kool Herc, Grandmaster Flash, The Sugar Hill Gang, Nas, Queen Latifah, Roxanne Shanté and The Beastie Boys, as well as a host of current contemporaries the likes of Kendrick Lamar, Travis Scott, Cardi B, Drake, Post Malone and the G.O.A.T - Kanye West.
It therefore stands to reason why many large-scale festival events across the world would place such a big emphasis on hip hop and the globally-renowned performers who represent its name.
From two of London's most sought after summer time events - Lovebox and Wireless, to Manchester's monumental metropolitan festival - Parklife, and foreign gatherings the likes Fresh Island Festival and Primavera Sound Barcelona - there's a bounty of live music events showcasing the very best in hip hop, from the old school heroes to the emerging legends of tomorrow, throughout the festival season.
Check our list of The Best Hip Hop Festivals happening in 2021 below...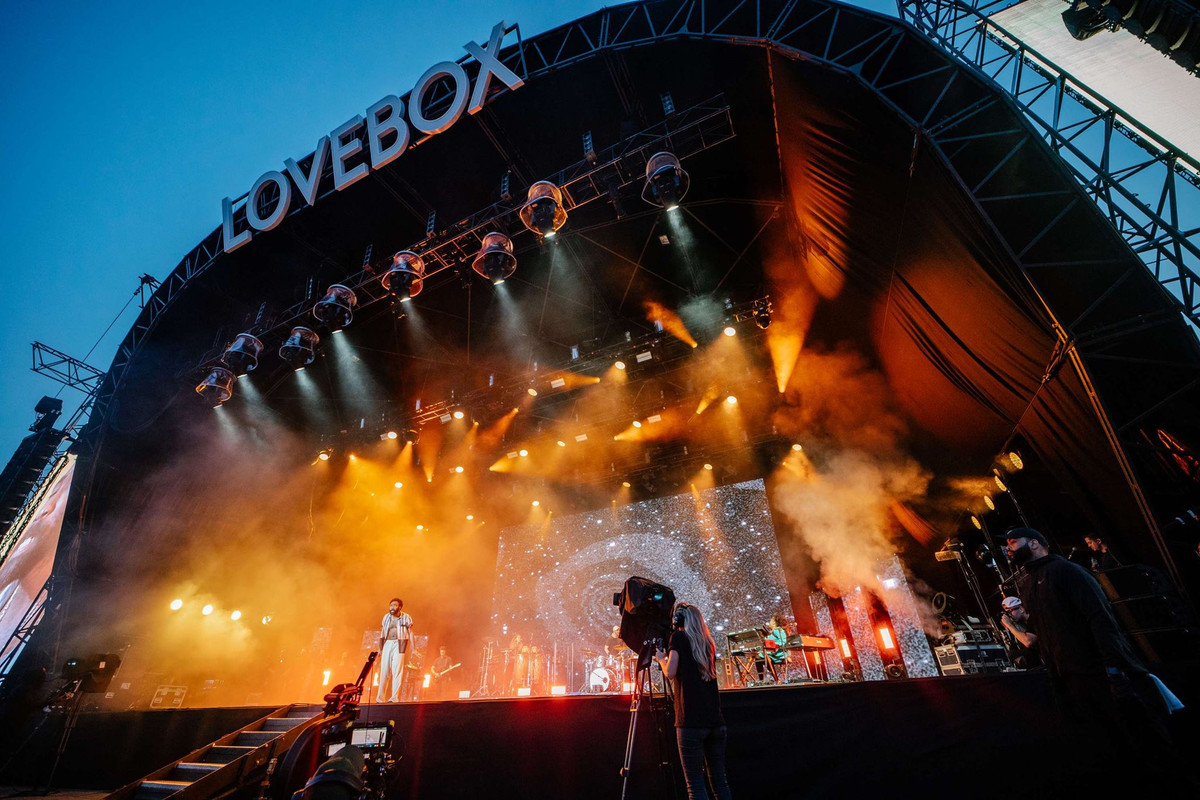 Image credit: Childish Gambino / Lovebox Festival (Facebook)
When: Friday 11th - Sunday 13th June 2021
Where: Gunnersbury Park in London
Lineup: The lineup for this event has yet to be announced...
Founded by DJ duo Andy Cato and Tom Findlay aka Groove Armada, London's premier urban music festival - Lovebox is an absolute must-attend summer event for hip hop fans.
Taking place in Gunnersbury Park, the three-day event, launched back in 2002, has previously welcomed some of the biggest names in the genre - the likes of NERD, Dizzee Rascal, Snoop Dog, Nas, M.I.A, A$AP Rocky, Run The Jewels, Mac Miller, Kano and so on...
Returning 'stronger than ever' to the West London park this June, those lucky enough to get their hands on tickets will be spoilt to hundreds of world-class performances from a host of revered acts.
Watch this space for upcoming lineup announcements.
Find tickets for Lovebox 2021 here
-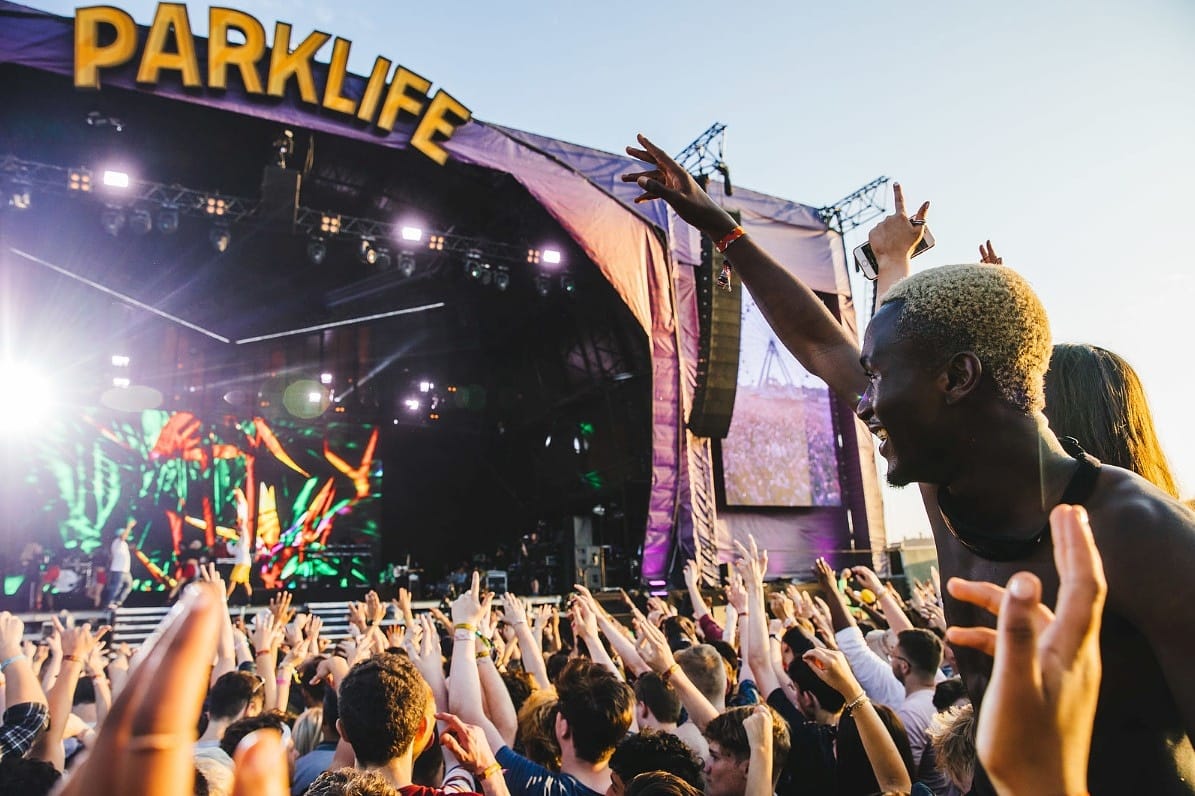 Image credit: Parklife Festival (Facebook)
When: Saturday 11th - Sunday 12th September 2021
Where: Heaton Park in Manchester
Lineup: The lineup for this event has yet to be announced...
The UK's largest metropolitan music festival, Manchester's Parklife regularly welcomes a host of globally renowned rap stars and hip hop collectives to perform in front of up to 160,000 festival revellers almost every year.
Amongst those to have graced the festivals seven stages, throughout the festivals illustrious past, are the likes of Loyle Carner, Fredo, Slowthai, Earl Sweatshirt, Wu Tang Clan, Stormzy, Boy Better Know, Anderson .PAAK & The Free Nationals, Ice Cube, Pusha T, Lethal Bizzle and many, many more.
Now rescheduled to take place in September 2021, this years comeback edition promises to be one of the festivals biggest with and epic party, two years in the making promised to take place on the spacious grounds of Heaton Park.
The lineup for this years event is expected imminently, keep your eyes peeled for more details.
Find tickets for Parklife 2021 here
-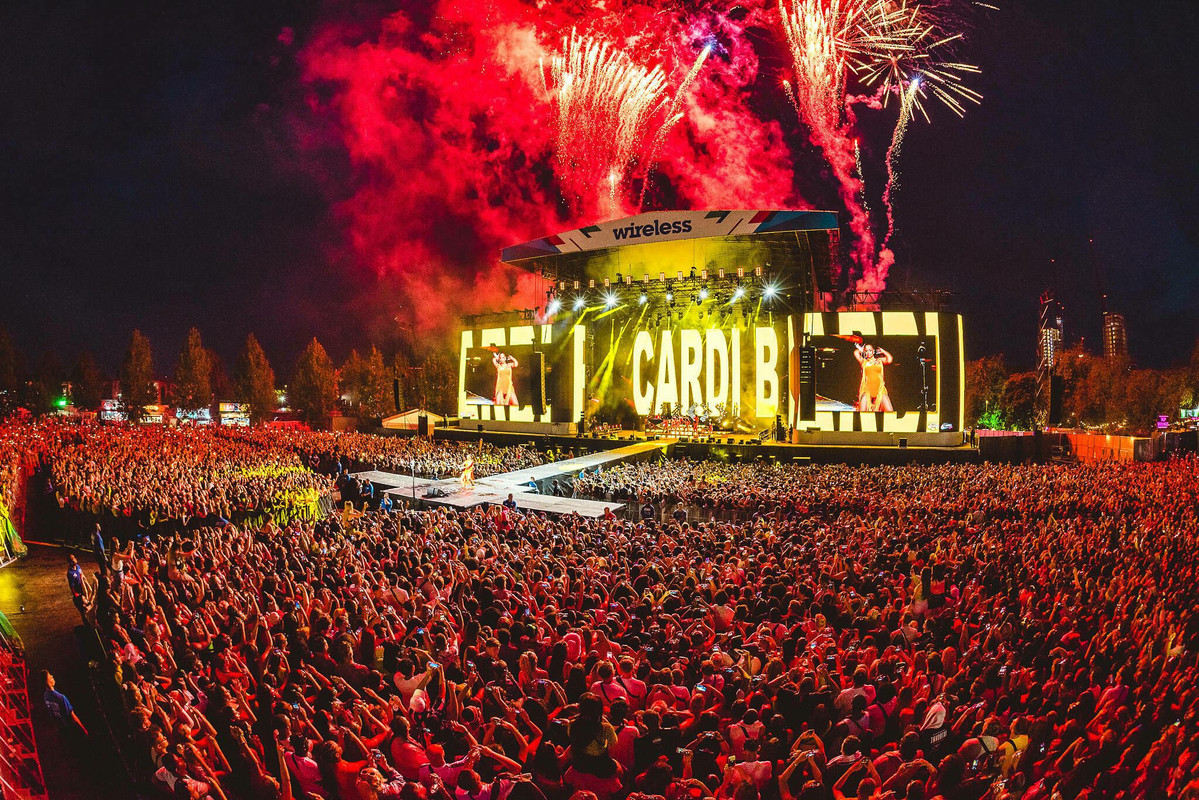 Image credit: Cardi B / Wireless Festival (Facebook)
When: Friday 2nd - Sunday 4th July 2021
Where: Finsbury Park in London
Lineup: The lineup for this event has yet to be announced...
Another mammoth music event with its finger firmly on the pulse of the hip hop, rap and urban music scene, Wireless is one of London's annual festival highlights (in normal times of course).
Rocking the English capital for three days in July, the popular music gathering is well known for attracting many of the world's megastar names, routinely delivering a jaw-dropping programme to its faithful fan following each year.
Artists such as Cardi B, Travis Scott, Migos, J. Cole, Rae Sremmurd, French Montana, Chance The Rapper and Skepta, to list a few, have all given commanding, stand out performances at past events.
Details of this years lineup have yet to be confirmed. One thing is for sure - it's going to be hard to top. Watch this space for more updates as and when they come...
Find tickets for Wireless 2021 here
-
When: Saturday 3rd - Saturday 10th July 2021
Where: Zcre Beach in Novalja
Nearest airport: Zadar Airport (ZAD)
Lineup: The lineup for this event has yet to be announced...
This one involves your passport...
Pack your bags, apply the sunscreen, don your sunnies and ready yourself for a week of sun, sea and beats - Fresh Island Festival on Croatia's Zcre Beach is where it's at this summer.
Experience next level live music from some of the most revered and current rap, trap, drill and grime artists on the face of planet earth, whilst soaking up plenty of those naughty cocktails and that long overdue, vitamin D.
Catch your favourite artists performing in some of Novalja's biggest and best night clubs, the likes of Aquarius, Papaya and Kalypso, or on one of the sunset boat parties or outrageous pool parties.
2019 saw the likes of Stefflon Don, Tory Lanez, Tyga, Yxng Bane and hip hop veteran Tim Westwood exciting the huge crowds.
The bill for this years event has yet to be announced. Expect big things.
Find tickets for Fresh Island Festival 2021 here
-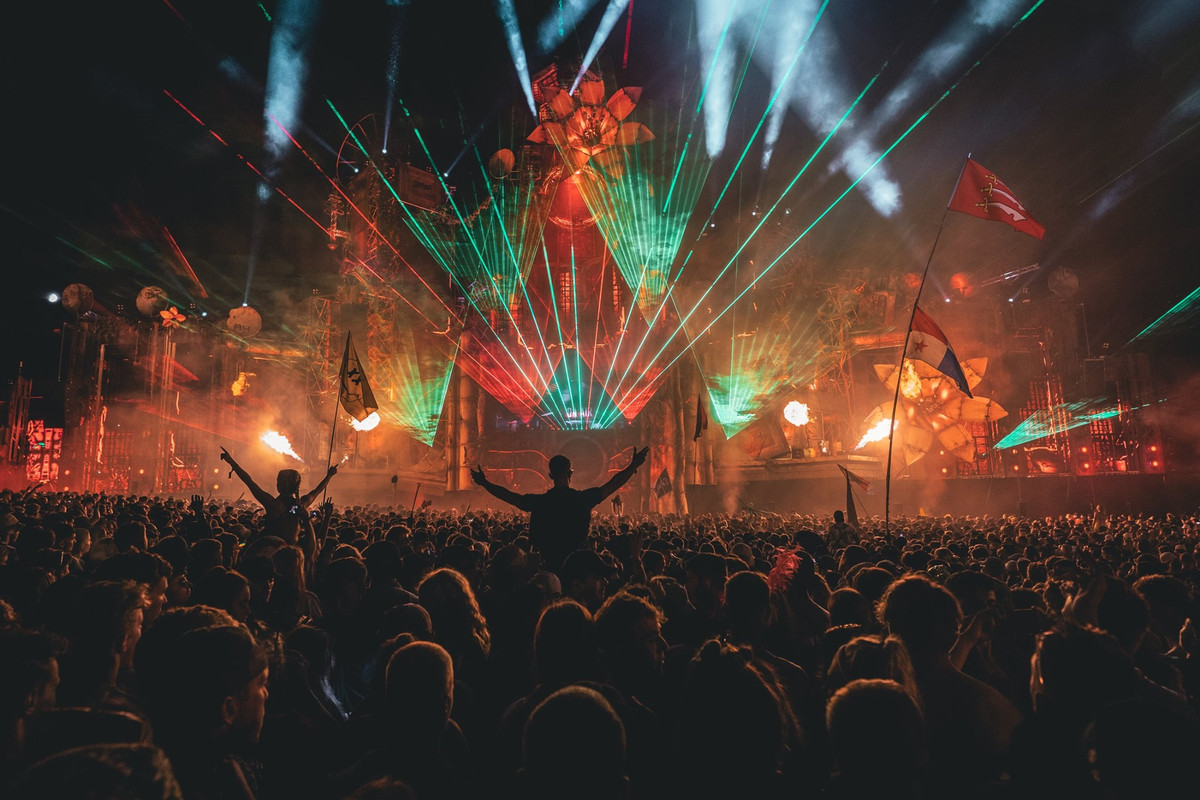 Image credit: Ashvisuals Event & Portrait Photographer / Boomtown Fair (Facebook)
When: Wednesday 11th - Sunday 15th August 2021
Where: Matterley Estate in Hampshire
Lineup: The lineup for this event has yet to be announced
A festival that always boasts a seriously epic programme of performers, Boomtown Fair is a renowned and respected champion of hip hop acts and those who create within its sub genres.
The eclectic event, which also supports a diverse range of sometimes overlooked musical styles and cultures, has landed some hugely important names throughout its twelve year history.
The likes of Ms Lauryn Hill, The Streets, Ms Dynamite, Kojey Radical, M.I.A. and Cypress Hill have all taken to the stage, entertaining up to 80,000 passionate music fans throughout the five-day event.
Organisers of the sought after event have begun writing the story for this years festival, taking Boomtown into a new, post-Covid era. Along with a brand new festival layout and some innovative new means of immersive entertainment, the team behind the huge festival have gone step further, rethinking the process of how they announce their always highly-anticipated programme of artists.
Want to know who's performing at this years Boomtown Fair? You'll just have to wait.
Details of this years lineup wont be released until the very same week the festival begins. Given the calibre of those who have performed in previous years, we have every faith that this years comeback event will be something very special.
Find tickets for Boomtown Fair 2021 here
-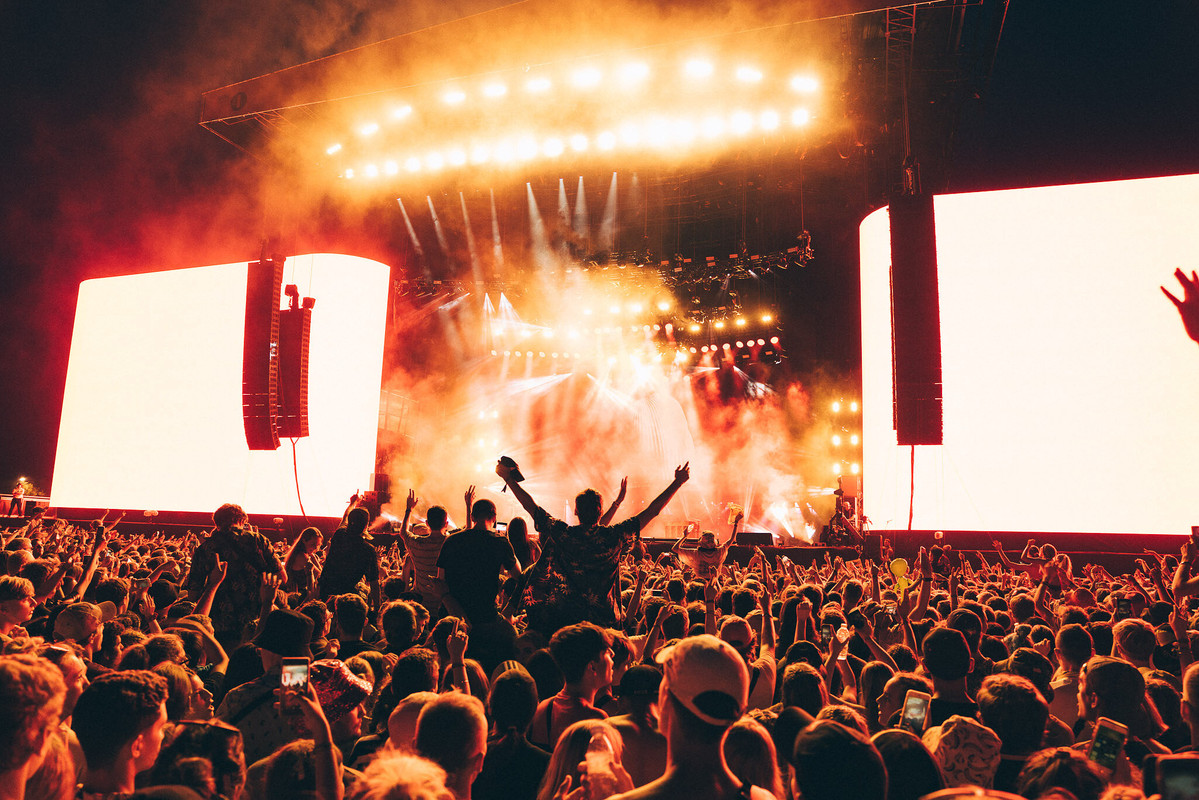 Image credit: Charles Reagan / Reading and Leeds Festival
When: Thursday 26th - Sunday 29th August 2021
Where: Leeds -Bramham Park in Wetherby / Reading - Richfield Avenue Festival Site in Reading
Lineup: Stormzy, Doja Cat, Post Malone, Dababy, AJ Tracey
A historic, twin event that, in more recent times, has diversified its programme to include a wider scope of genres, including some of the many off shoots of hip hop - from drill to grime, gangsta rap and trap.
Reading Festival, one of the worlds oldest, large-scale music festivals, and sister event Leeds Festival, habitually present us with lineups that are just too good to ignore. Take a look at some of the many names they've played host to in the past - likes of Eminem, Kendrick Lamar, Dizzee Rascal, Cypress Hill and Public Enemy, who performed one of the festivals most iconic performances back in 1992. There aren't many festivals that can flaunt such a collection of world-beating artists.
Already confirmed to appear at this years event, following last years postponement, ticket holders can expect to sets from Post Malone, Stormzy, Doja Cat, Dababy, AJ Tracey and numerous other, widely adored names.
More lineup announcements are due in the coming weeks. Keep those eyes peeled.
Find tickets for Reading Festival 2021 here and Leeds Festival 2021 here
-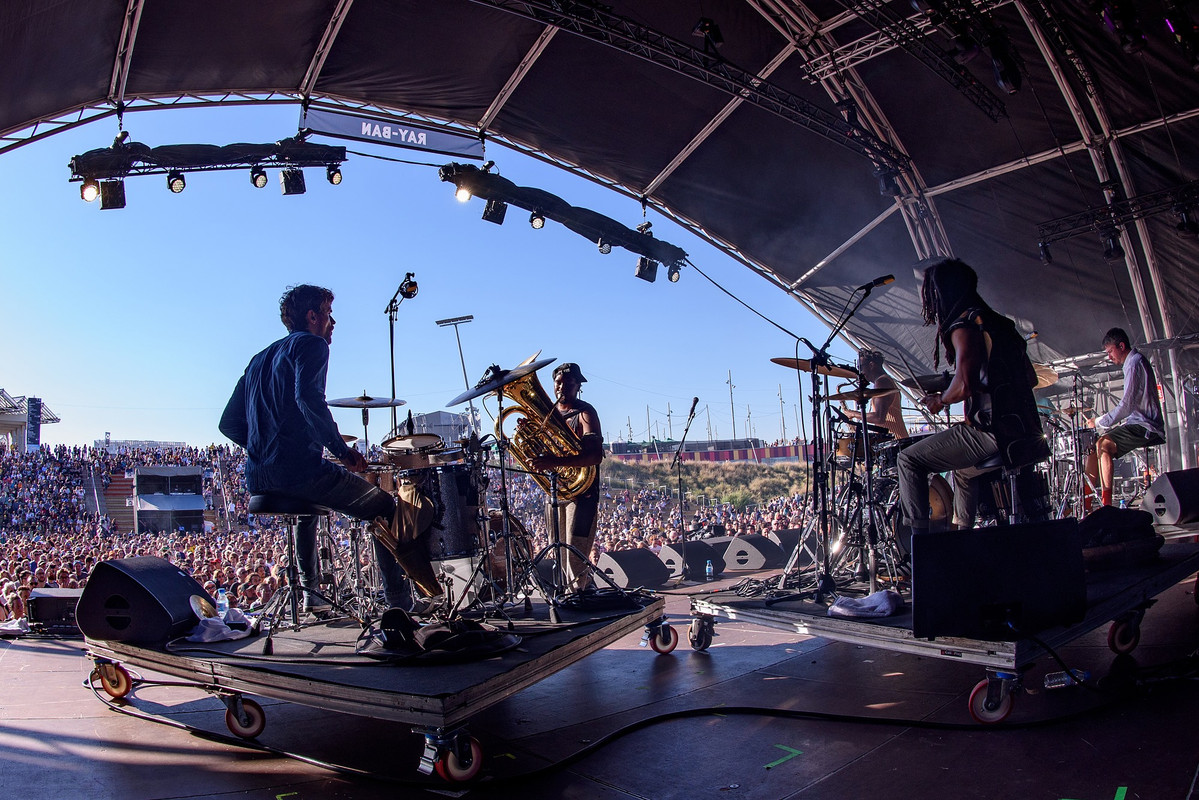 Image credit: Christian Bertrand / Primavera (Facebook)
When: Wednesday 2nd - Sunday 6th June 2021
Where: Parc Del Forum in Barcelona
Lineup: Tyler, The Creator, DJ Shadow, Little Simz, Freddie Gibbs & Mad Lib, Slowthai
Nearest airport: Barcelona El Prat (BCN)
Another festival that requires grabbing that passport and heading to the airport, bags in tow - Primavera Sound Barcelona has been touted by many as the foreign alternative to the great Glastonbury Festival, largely due to the consistently outstanding lineups the festivals organisers offer, to their globe spanning audience.
Presenting an assortment of culturally remarkable bands, musicians, singer-songwriters, DJs and so on, the festival is inclusive of variety of genres and musical styles - non more so than hip hop.
Over the past two events alone, Primavera has seen headline performances from the likes of Danny Brown, Cardi B, Kali Uchis, Tyler, The Creator, Vince Staples, Migos, Princess Nokia, Pusha T, Loyle Carner, JPEGMAFIA... the list goes on and on.
Primavera's belated 20th anniversary event this year, has now officially sold out.
-
In the mood to start planning your summer festival adventure in 2021? Be sure to check out skiddle's full festival guide here.
Header Image: Wireless Festival (Facebook)