It's almost time to head out to a random field with your mates, get a bit muddy, and enjoy the sounds of killer tunes played by the world's best artists. But even though we have some cracking festivals in the UK, like Creamfields, Download, and Glastonbury, there are plenty of other festivals out there waiting for you to discover them. And there are loads of truly mindblowing fests over in Belgium.
The home of fancy chocolate and beer that tastes so good you have to remind yourself not to consume every bottle in sight has all sorts, so no matter what type of music you're into, there's something for you. Whether you want a huge gathering or an intimate party, you can find a fest to suit your needs. So let's not mess about. Here are the best music festivals in Belgium.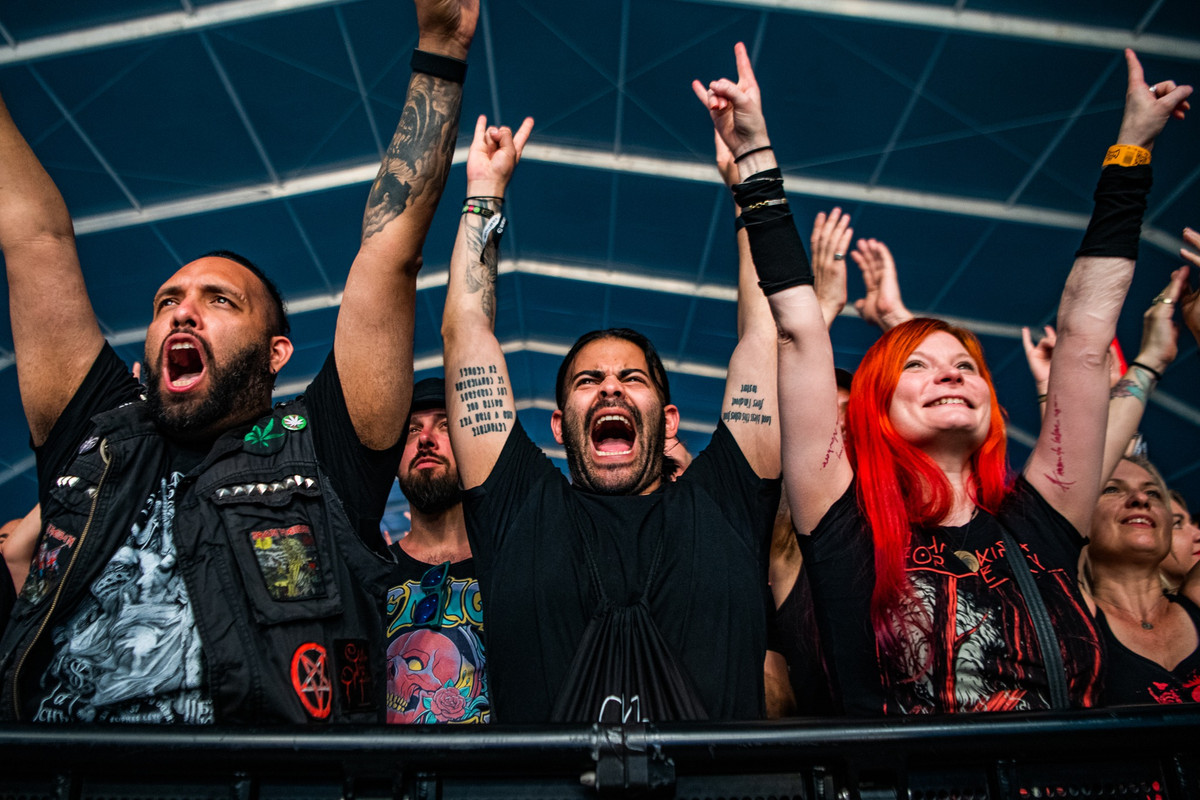 Photo: Graspop Metal Meeting / Facebook.com
When: Thursday 15th - Sunday 18th June 2023
Where: Dessel in Antwerp, Belgium
2023 lineup: Slipknot, Pantera, Motley Crue, Ghost, Gojira, Def Leppard, Halestorm, Meshuggah, Architects, Spiritbox, Testament, and many more
The Graspop Metal Meeting is back again in 2023 with plenty of metal royalty on its lineup. We've got Slipknot, Ghost, Spiritbox, Halestorm, Gojira, Testament, Architects, Behemoth, and so many more. More than just standard metal, there are some interesting names on the lineup too like Bloodywood (give them a listen if you haven't already!), Enter Shikari, Fever 333, Lorna Shore, and Russkaja.
As you can see, the festival brings the best in metal, metalcore, extreme metal, hard rock, nu-metal and everything in between to thousands of passionate fans each year. If checking out the biggest names in metal and discovering your new favourite artists is your idea of fun, you'll love Graspop Metal Meeting.
Click or tap here for The Best Punk, Rock and Metal Festivals
---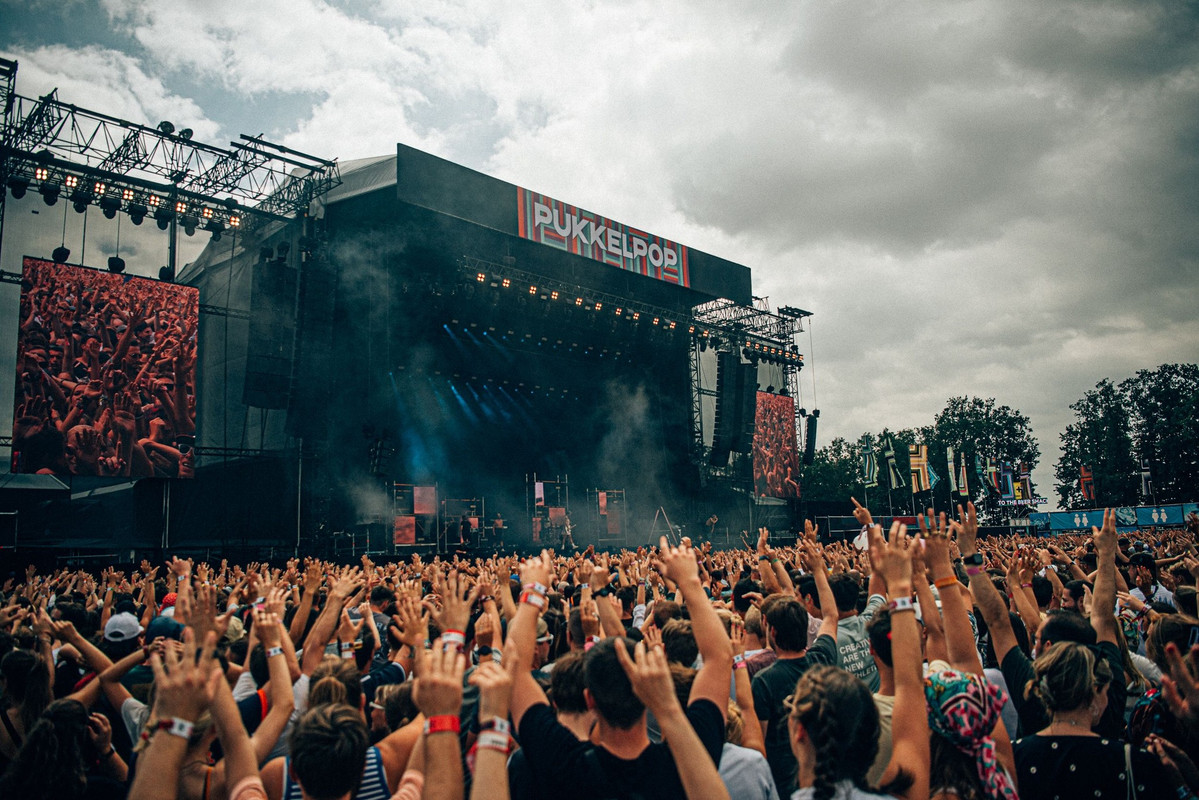 Photo: Pukkelpop / Facebook.com
When: Thursday 17th - Sunday 20th August 2023
Where: Kiewit, Hasselt in Belgium
2023 lineup: TBA
Pukkelpop has been Belgium's biggest alternative music festival since its birth in the 80s. Hundreds of thousands travel from all over the world to check out this festival which boasts pretty incredible, diverse lineups. Since we're waiting on the lineup for 2023, the 2022 edition featured Tame Impala, Arctic Monkeys, Charlotte de Witte, Slipknot, Cypress Hill, and Bring Me The Horizon. See what we mean by diverse?
Pukkelpop is also known as one of the greenest festivals, so you can get down to cracking tunes, and enjoy wellbeing activities and theatre performances, without any worries about harming the environment. Lovely.
---
Couleur Café
When: Friday 23rd – Monday 26th June 2023
Where: Brussels in Belgium
2023 lineup: Thundercat, Tash Sultana, Orchestra Baobab, Tiwa Savage, Sofia Gabanna, EARTHGANG, and many more TBA
Couleur Café Festival books acts from multiple genres but focuses on those of African or Caribbean origin. Common genres on the fest's lineup include hip hop, funk, soul, reggae, electronic, Latin, and dub. This spirited event goes down in a stunning location surrounded by towering trees, green grass, and fresh air. And with fancy dress, drumming groups, and dancers, the vibes stay fresh and welcoming. Outside the tunes, expect world cuisine, cocktail bars, free dance classes, and plenty more thrills at this multi-cultural fest.
---
Photo: Tomorrowland / Facebook.com
When: Friday 21st - Sunday 23rd July and Friday 28th - Sunday 30th July 2023
Where: Boom in Flanders, Belgium
2023 lineup: Amelie Lens, Eric Prydz presents HOLO, Ben Nicky, Franky Wah, Adam Beyer, Afrojack, Angerfist, Black Coffee, 999999999, Nina Kraviz, Claptone, Armin van Buuren, Above & Beyond, Dom Dolla, and many more
"Live Today, Love Tomorrow, Unite Forever" - that's Tomorrowland's ethos, which tells you plenty about the vibe there.
Tomorrowland is the undisputed champion of European electronic music festivals. Whether you're looking to go hard to the Earth-shattering thumping of hardstyle bangers, two-step to house tunes, or ascend to delicious trance music, there's something for you. Tomorrowland's lineup always covers just about every genre and sub-genre imaginable in electronic music.
The fest has super extravagant stage design and décor to match its theme (which changes every year). As one of the biggest and best music festivals in Belgium, Tomorrowland is definitely worth checking out.
---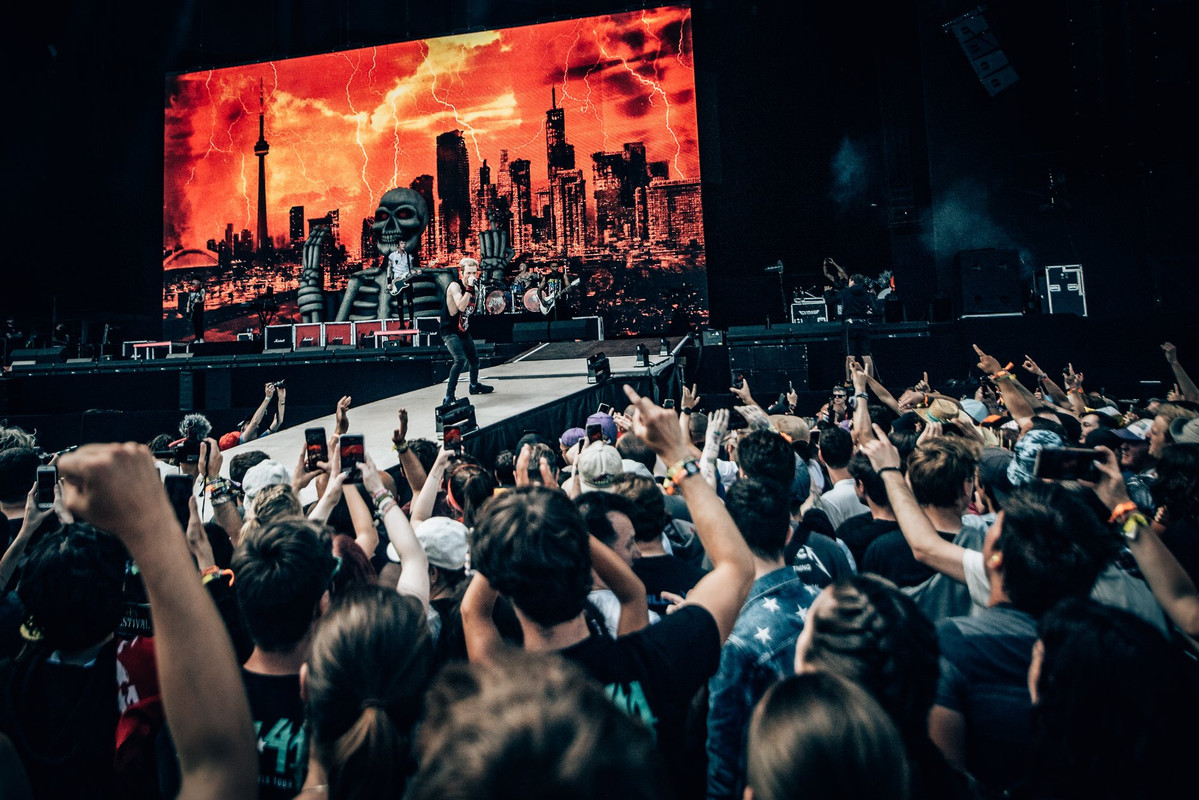 Photo: Rock Werchter / Facebook.com
When: Thursday 29th June – Sunday 2nd July 2023
Where: Festival Park in Werchter, Belgium
2023 lineup: Stromae, Arctic Monkeys, Muse, The 1975, Red Hot Chili Peppers, Fred Again.., Stormzy, and many more
Back again with a stunning lineup, the award-winning Rock Werchter brings hip hop, rock, alt rock, metal, indie, electronic, and pop tunes to Belgium. Straight off the bat, we've got some huge, iconic names in headline slots. And there are plenty of other killer artists on the lineup, like Squid, slowthai, Sam Fender, and Rufus Du Sol.
With a lineup like that, it's going to be a hard one to top. And if the stunning lineup wasn't enough to convince you, this Belgian festival has been praised in the past for great organisation with free earplugs, short queues, and easy access to water.
---
Les Ardentes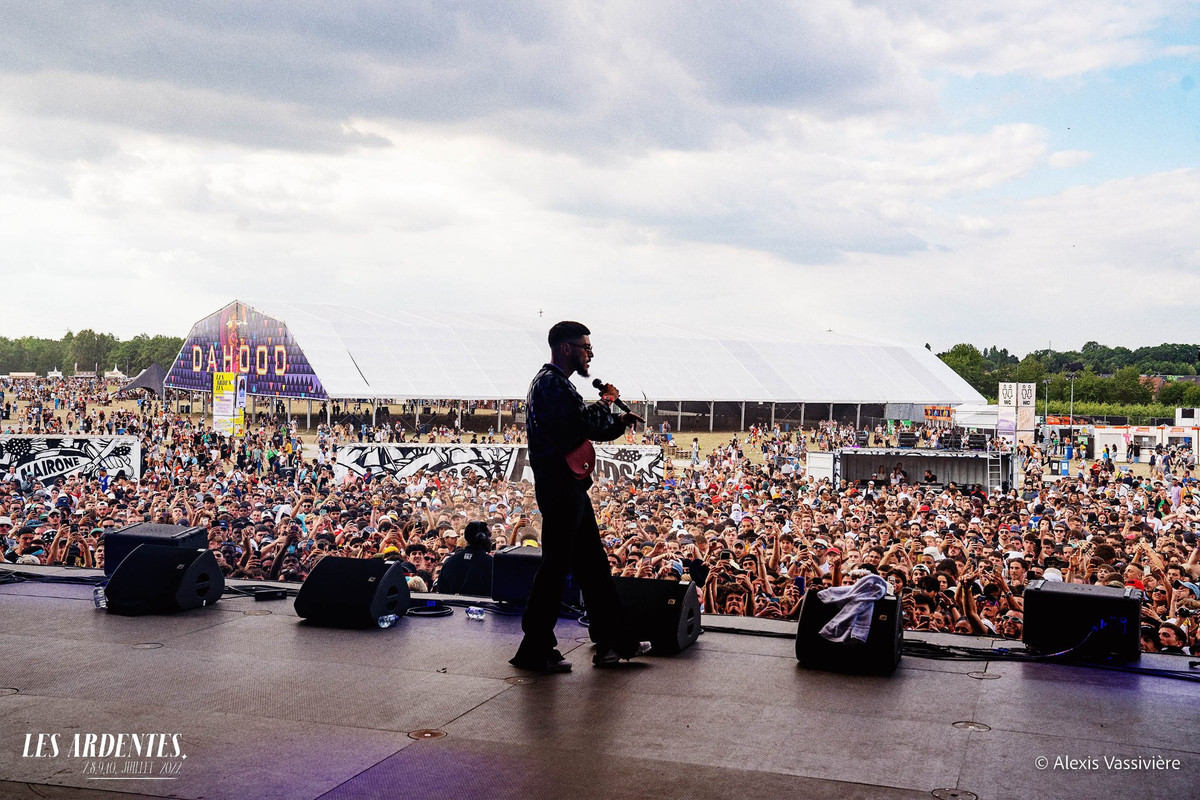 Photo: FESTIVAL LES ARDENTES / Facebook.com
When: Thursday 6th - Sunday 9th July 2023
Where: Bressoux in Liège, Belgium
2023 lineup: Kendrick Lamar, Travis Scott, J Balvin, Central Cee, Playboi Carti, Rae Sremmurd, and many more
With a focus on many different genres, but still with a focus on hip hop, Les Ardentes has seen a variety of artists, including Cypress Hill, Groove Armada, Massive Attack, Kid Cudi, Babyshambles, Stromae, Nicki Minaj, Sum 41, Patti Smith, and Sean Paul. More artists are still to be confirmed for 2022, but the lineup is already shaping up to be killer and pretty diverse.
The crowds at Les Ardentes are always up for a mad one, resulting in highly energetic performances and an electric atmosphere you'll be sad to leave behind. It's one of the Belgian music festivals hip hop fans should keep an eye on.
---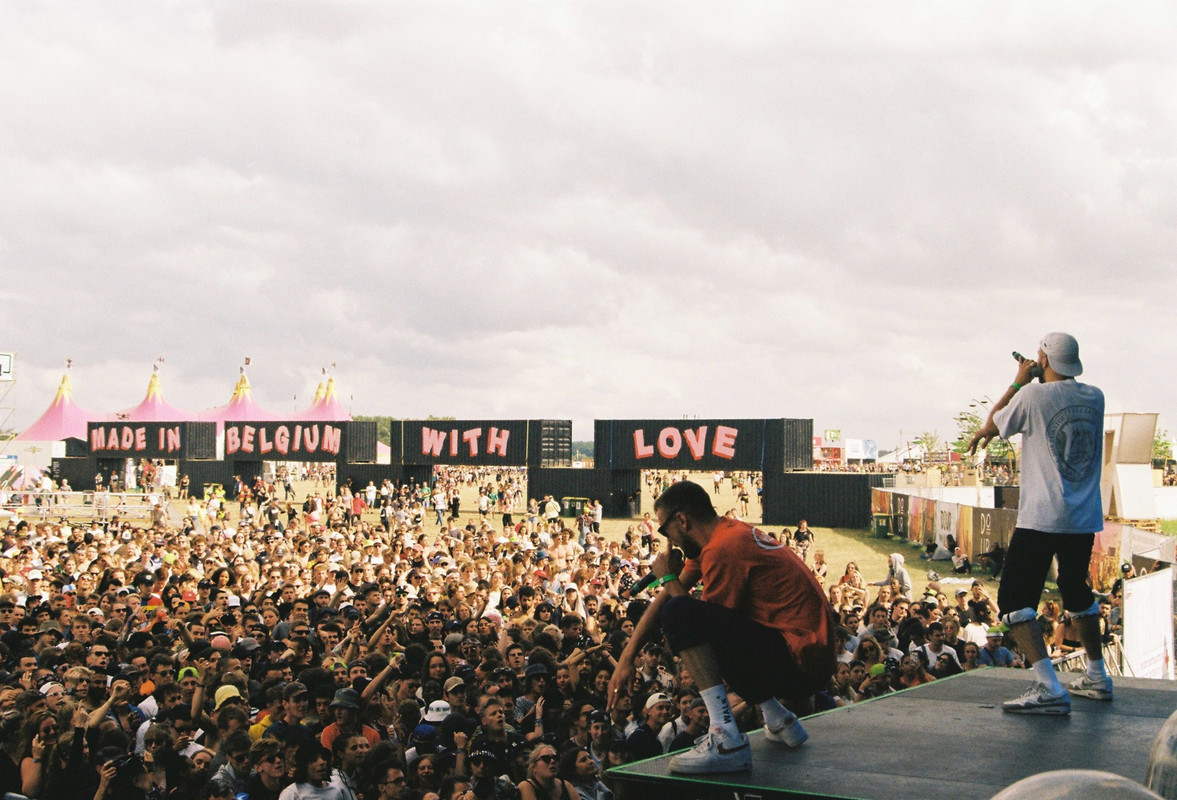 Photo: Dour Festival / Facbeook.com
When: Wednesday 12th - Sunday 16th July 2023
Where: Dour in Belgium
2023 lineup: Denzel Curry, Mall Grab, OTTA, Yung Lean, Paul Kalkbrenner, D-Block Europe, Bru-C, Caribou, and many, many more TBA
Oh look, another five-day bash! Dour Festival is all about great vibes, freedom, and love. The full lineup hasn't been released yet but it's already looking incredible with huge names like Bru-C, Caribou, and Denzel Curry announced. Another diverse event, Dour typically has has electronic, rock, pop, RnB, punk, hip hop, indie, techno, and even metal artists on its stages.
The music blares on from midnight all the way up to 5 am, so if you're struggling with a rough hangover, you can sleep it off and still have plenty of time to check out the music. Day tickets are available but to fully immerse yourself, enjoy the spirit, and all the wide array of tunes available, we reckon a full five-day pass is the way to go.
---
Reggae Geel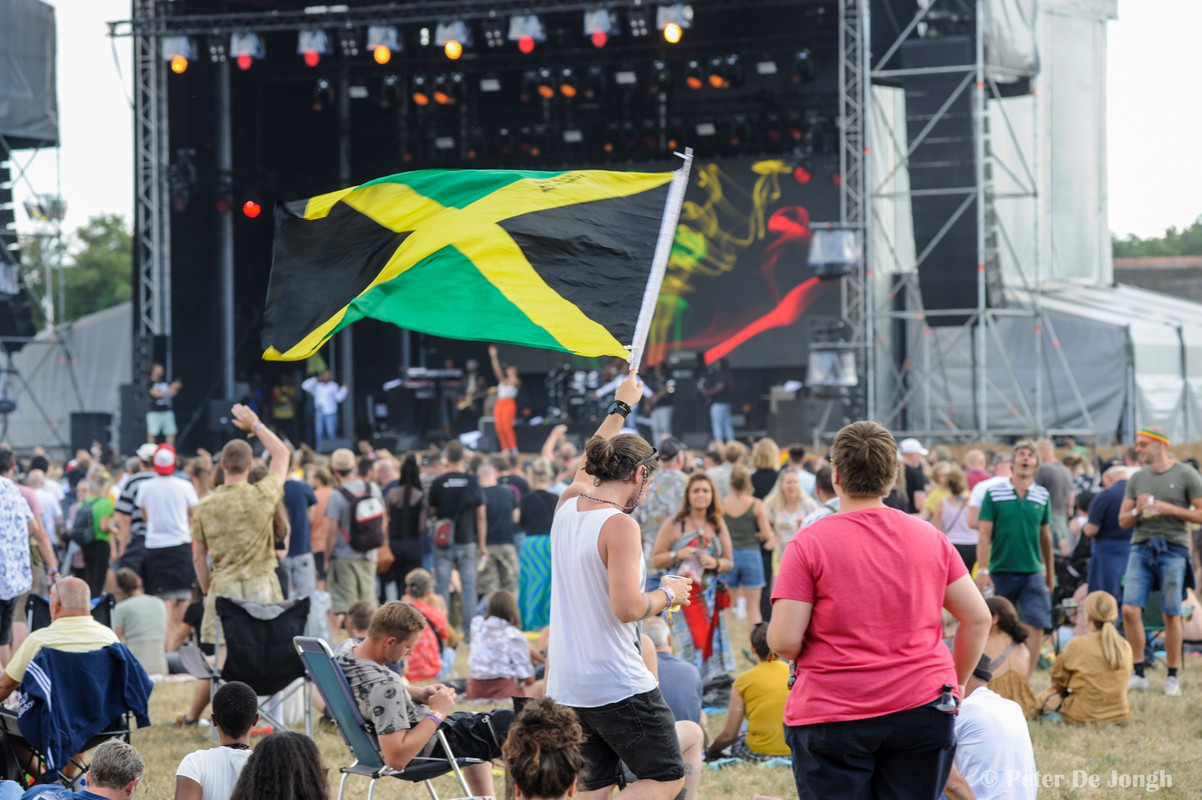 Photo: Reggae Geel / Facebook.com
When: Friday 4th - Saturday 5th August 2023
Where: Meerhoutseweg, Geel in Belgium
2023 lineup: TBA
The biggest reggae festival in Belgium and Europe's oldest reggae fest in Europe, if you love chill, sunny tunes, Reggae Geel might be your paradise. Reggae, ska, rocksteady, dub, dancehall, and roots are showcased across four stages, celebrating Jamaica's rich musical cultures. Offering mainstream and underground artists, you're sure to enjoy the best of the genre while discovering hidden treasures. Outside the tunes, you can revel in the stunning visual arts, poetry, film, workshops, and more. With a strong belief that art should be accessible, tickets for this fest are always cheap, with those 12 and under gaining free entry.
---
Rampage Open Air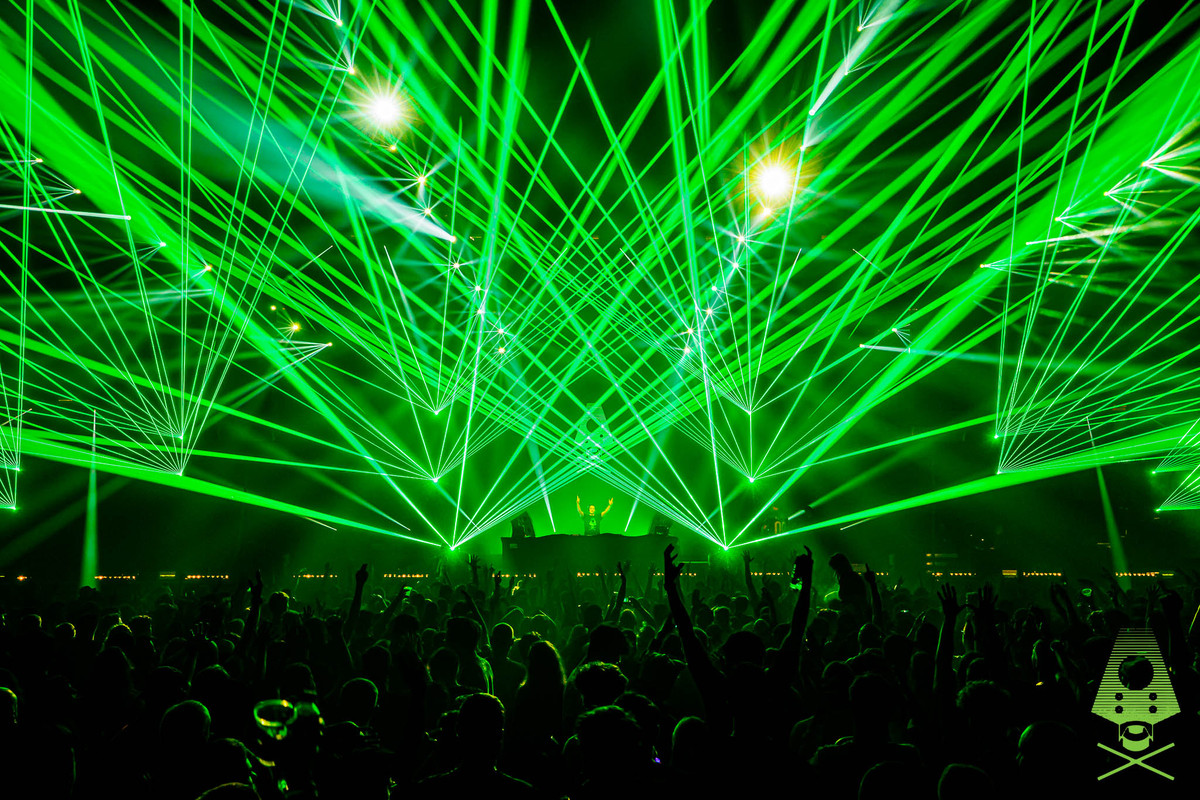 Photo: RAMPAGE / Facebook.com
When: Friday 30th June - Sunday 2nd July 2023
Where: Kristalpark in Lommel, Belgium
2023 lineup: TBA on 12th Feb
Earth-shattering bass, wild crowds, and immaculate vibes are staples of Rampage, a massive drum and bass and dubstep festival. 60,000 fans will descend on the festival for three days of raving, four nights of camping, and pure hedonism soundtracked by the filthiest tunes. We're waiting for the first phase of the lineup to drop on the 12th of Feb, but to give you a flavour of what to expect, 2022 saw Andy C, Hedex, Modestep, Macky Gee, Holy Goof, Skepsis, and Danny Byrd on the stage. This year, the fest promises its biggest lineup yet, with over 300 artists across six areas. There'll also be a huge skate ramp, tattoo shops, fair rides, a silent disco afterparty, an open-air cinema, swimming pools and more.
---
Paradise City Festival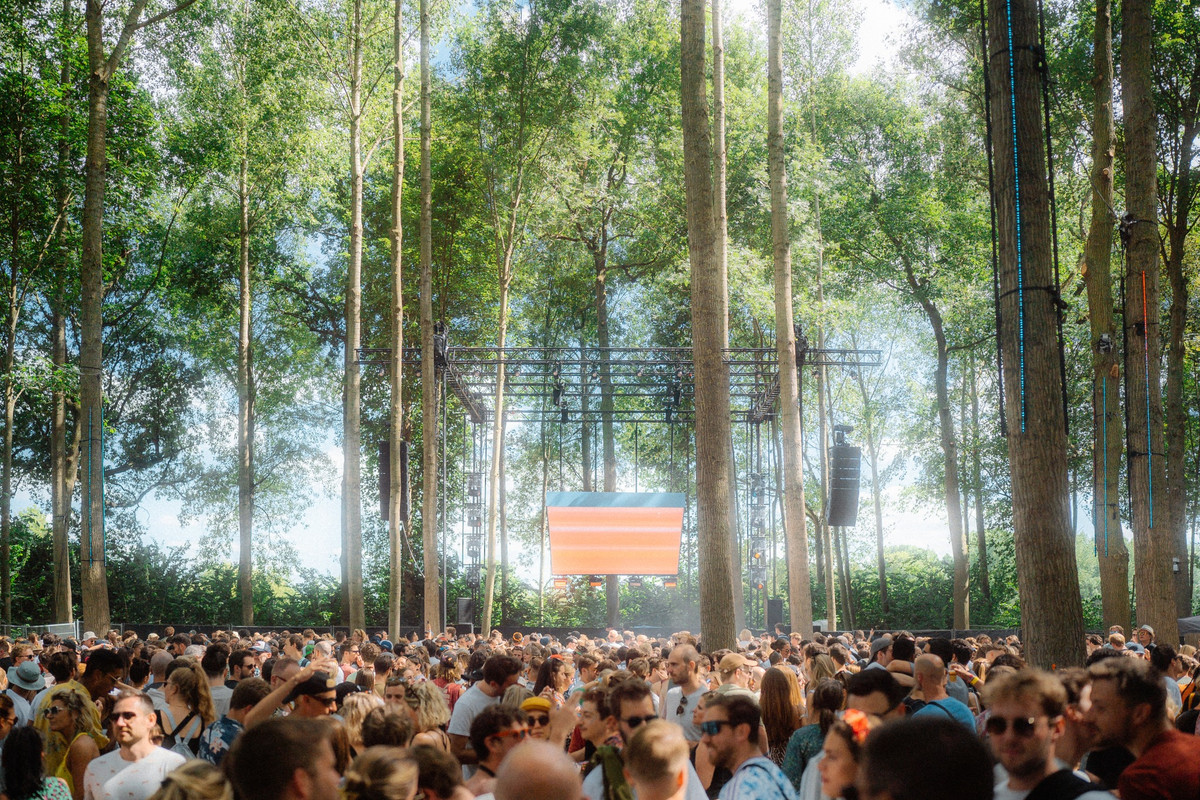 Photo: Paradise City Festival / Facebook.com
When: Friday 30th June - Sunday 2nd July 2023
Where: Ribaucourt Castle in Perk, Belgium
2023 lineup: Helena Hauff, Folamour, Eris Drew & Octo Octa, Shanti Celeste, and more
Paradise City is an electronic festival known for its environmentally friendly approach and, of course, banging tunes. It all goes down in a beautiful garden area surrounded by water, and breakfast is included in your camping ticket. Not bad at all! This year, the fest is debuting a smaller sixth stage for further dancing. With a super strong focus on inclusivity and ensuring everyone has a banging time, the festival puts in extra measures to keep the peace, including the Angels of Paradise team, who patrol the grounds to keep a smile on everyone's face from start to finish. Green, wholesome, and with cracking underground tunes, it'll be a blast.
---
Extrema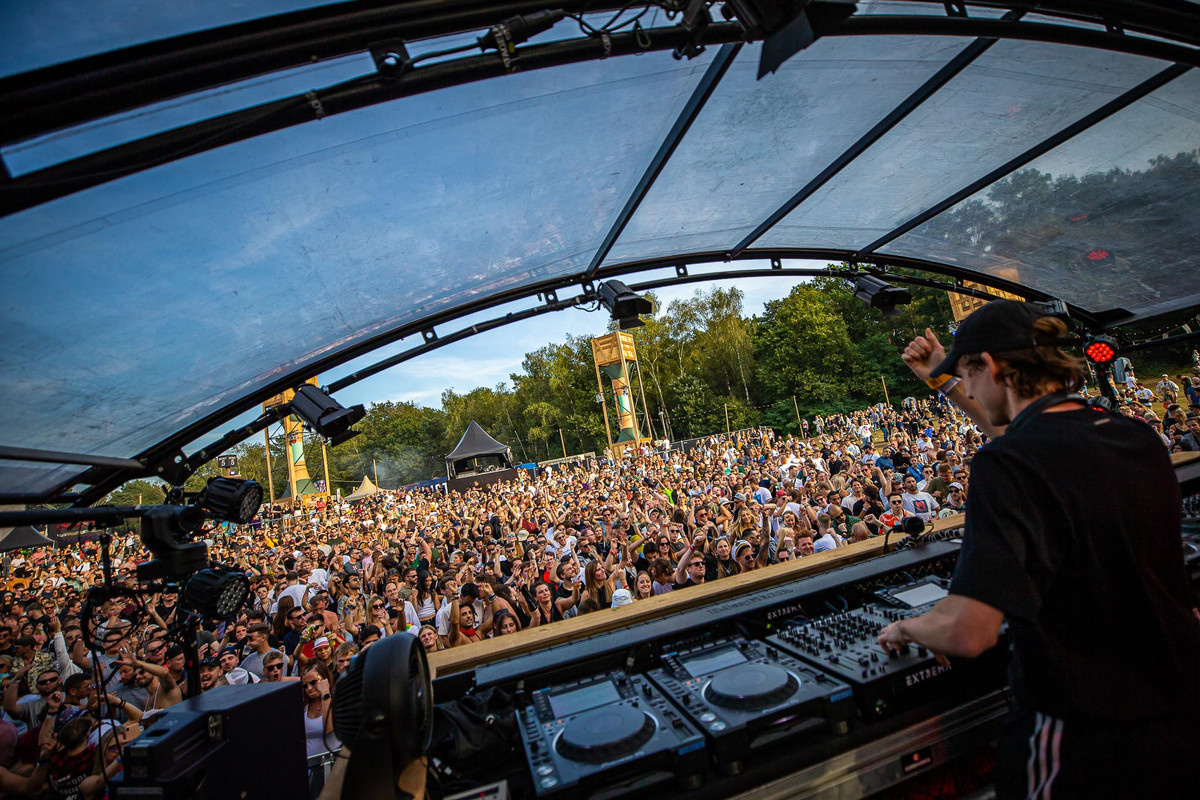 Photo: Extrema Outdoor Belgium / Facebook.com
When: Friday 26th - Sunday 28th May 2023
Where: Houthalen-Helchteren in Belgium
2023 lineup: Adam Beyer, Amelie Lens, Claptone, Peggy Gou, Boris Brejcha, Black Coffee, Hot Since 82, Maceo Plex, Patrick Topping, Armand van Helden, Sam Divine, and many, many more
Extrema is somewhat of a hidden forest festival gem. We don't know why though - the lineups are mega and, considering its size, tickets are pretty well-priced. House and techno make up the majority of the lineup, ad around 25,000 ravers head there to let loose each day. The stage design is beautiful, the pyro never misses, and the people are positive, inclusive, and inviting. It's the kind of festival that makes you feel like you're best mates with everyone there.
---
So which Belgium music festivals have you got your eye on? Whether your vibe is metal, electronic music, hip hop or something completely different, there's a Belgian music festival that'll suit you and no doubt be the highlight of your year.
---
---
Check out our What's On Guide to discover even more rowdy raves and sweaty gigs taking place over the coming weeks and months. For festivals, lifestyle events and more, head on over to our Things To Do page or be inspired by the event selections on our Inspire Me page.


Header image: Tomorrowland / Facebook.com