With many festivals poised to return this year, after months and months without live music, now is probably the best time to start planning and booking your family festival adventure in 2021.
From small boutique festivals, tucked away in some of Britain's most enchanting locations, to the celebrated behemoths of the festival world, such as the legendary Isle of Wight Festival - there are hundreds and hundreds of amazing carnivals, parties and musical gatherings, built specifically to cater to the needs and wants of the entire family, just waiting to be experienced.
We've created a list of some of the best family-friendly festivals set to occur throughout the year, to assist you in finding the perfect event for both the grown ups and the little ones within your family unit.
Cast your eyes over the numerous wholesome, exciting and interactive festivals, on offer to families in the UK this year, below...
Highest Point Festival / The Big Family Day Out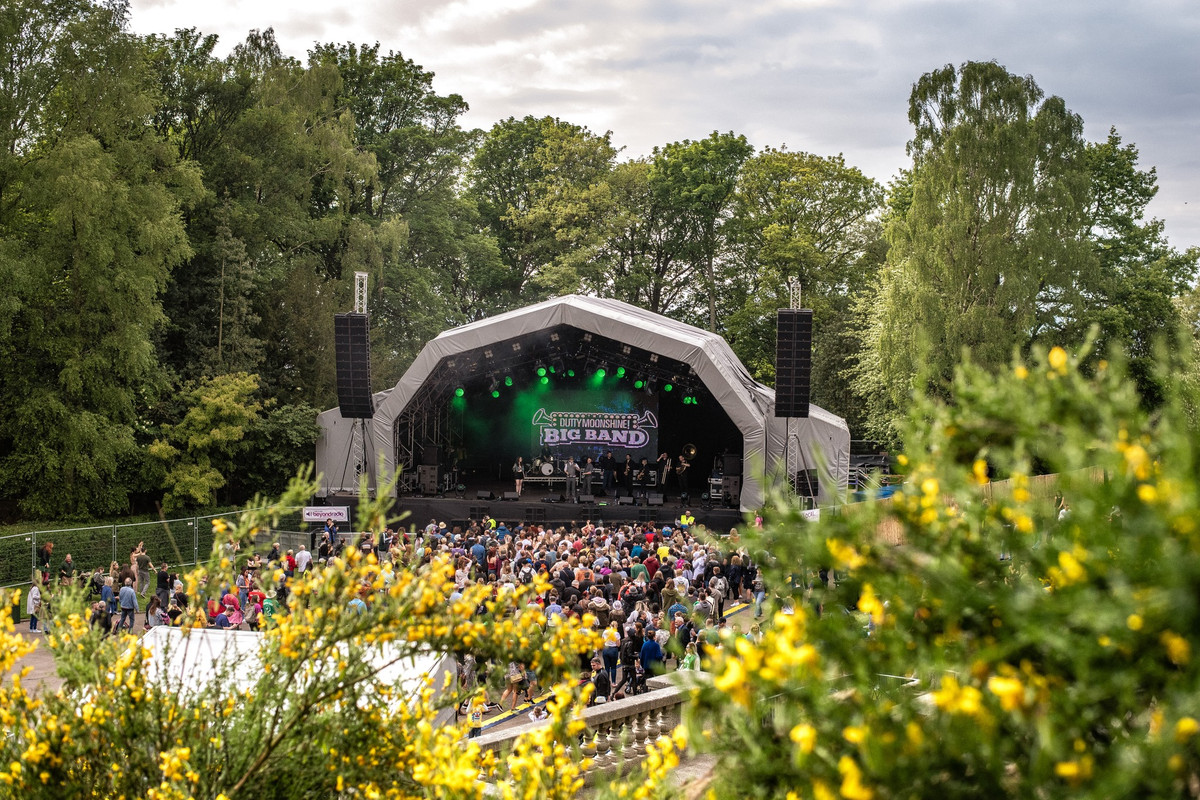 Image credit: Highest Point / Facebook
When: Highest Point - Friday 14th - Saturday 15th May 2021 / The Big Family Day out - Sunday 16th May 2021
Where: Williamson Park and The Ashton Memorial in Lancaster
Lineup: Rudimental, Ella Eyre, Becky Hill, Rag'N'Bone Man, The Lottery Winners
Atop of the highest point in Lancaster, on the scenic, panoramic and historical grounds of Williamson Park, underneath the impressive Ashton Memorial, is one of Northern England's most popular family-friendly festivals - Highest Point.
Celebrating its third anniversary in 2021, the festival is set to welcome a host of esteemed artists to perform across six amazing stages. Ticket holders can expect to see the likes of Rag'N'Bone Man, Ella Eyre and Becky Hill alongside reggae great, General Levy, up and comers The Lottery Winners, local act The Lovely Eggs and many more.
A wide selection of delicacies and tipples will be available to purchase from a variety of diverse vendors, as a multitude of activities and performances take place throughout the duration of the weekend.
The three day event concludes with The Big Family Day Out, where kids and adults alike are encouraged to take full advantage of the entertainment on offer. Visit the Butterfly enclosure and the mini zoo, get your face painted, interact with the immersive theatre productions or head down to the main stage and meet some of your favourite faces from TV... There's plenty for all to get involved with at both Highest Point and The Big Family Day Out.
Find tickets for Highest Point 2021 here / Find tickets for The Big Family Day Out 2021 here
-
Cloudspotting Music and Arts Festival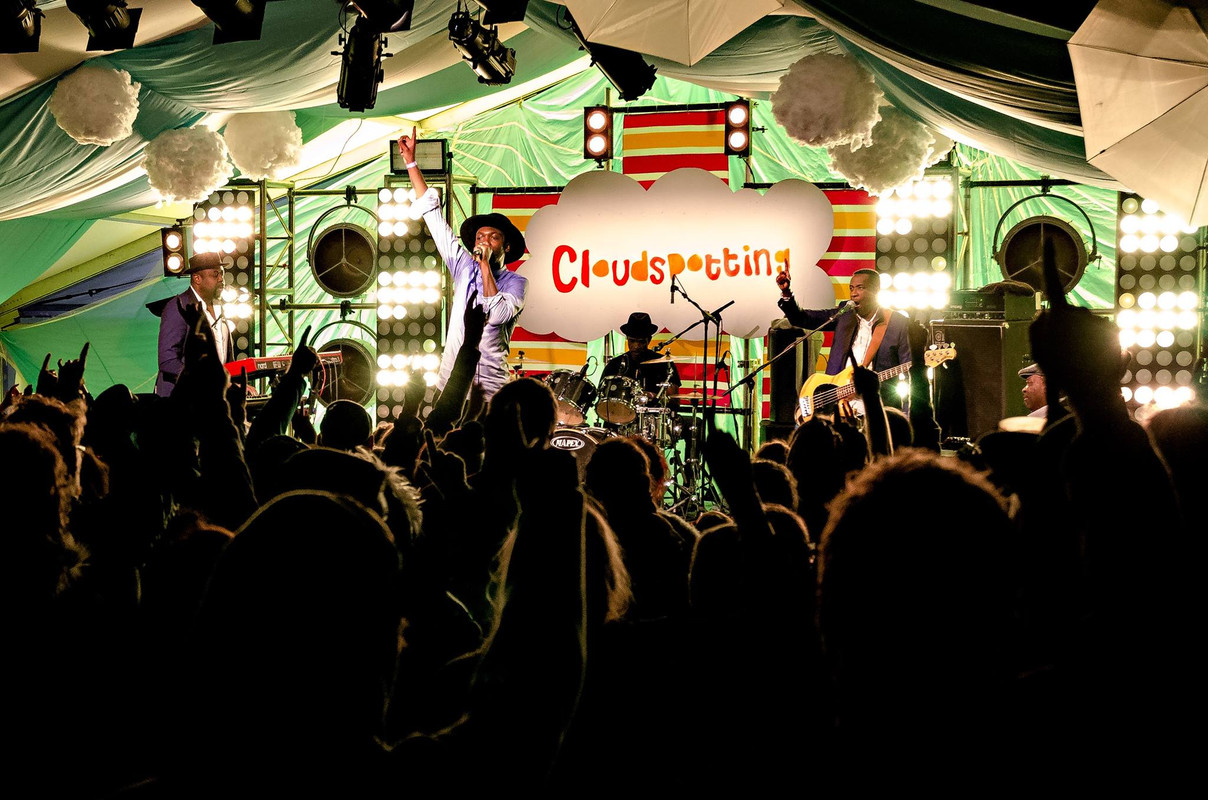 Image credit: Cloudspotting Music and Arts Festival / Facebook
When: Friday 18th - Sunday 20th June 2021
Where: Gisburn Forest Hub in Clitheroe
Lineup: The lineup for this event has yet to be announced
Set within the wild and mystical woods of Gisburn Forest in Lancashire, the annual Cloudspotting Music and Arts Festival is an occasion which promotes positivity, inclusivity and diversity.
Returning to the Gisburn Forest Hub, otherwise known as Stephen Park, for the festivals eighth instalment this June, the event will offer a range of simple and relaxing activities to participate in throughout day and night, alongside an eclectic programme of lively musical performances.
Let your kids reconnect with nature in the parent free zone, where they can learn bush craft skills, toast marshmallows and get hands on with other various crafts and arts, whilst you head up to the 'Bitter Suite' to sample some of the finest, locally sourced and produced, beers, ales, ciders and gins.
Feeling peckish? Visit the Courtyard or the Forest Den Cafe. Get a slice of award winning, wood-fired sourdough pizza from the Honest Crust Pizza team or savour some Mexican delights at the Spicy Jack Deli, including nachos and burritos, BBQ pulled pork, spicy chicken and chilli mex. Veggie or Vegan? Not a problem. The famous Green Canteen offers a wide selection of meat-free treats, such as the ever-popular Bhaji Burger.
Cloudspotting has a festival wide curfew policy, with all activities and live music finishing no later than midnight each night, so you and your family can a get a good night's rest in preparation for the next action packed, Cloudspotting day.
Find tickets for Cloudspotting Music and Arts Festival 2021 here
-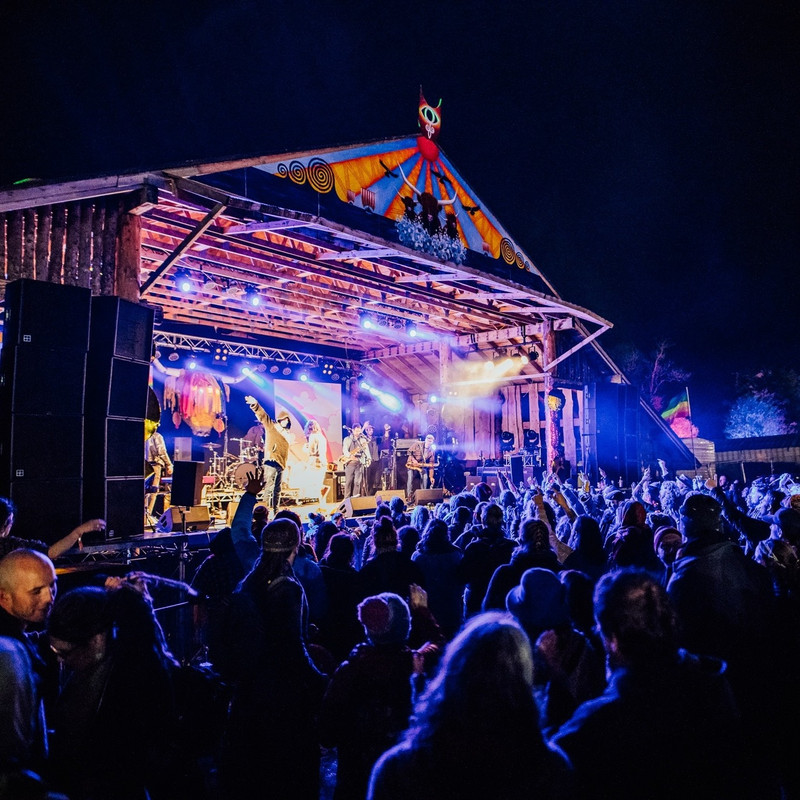 Image credit: Knockengorroch Festival / Facebook
When: Thursday 27th - Sunday 30th May 2021
Where: Knockengorroch in Kirkcudbrightshire
Lineup: Mungos Hi Fi, Lowkey, Cut Capers, Plump DJs, Afro Celt Sound System
Situated deep within the Southern Uplands of Scotland, on a beautiful mountain riverside meadow, Knockengorroch is a family festival full of magic and Mayhem.
Featuring an abundance of live music, singing, dancing, drinking, workshops and storytelling, the festival is one of the most unique events available to attend in the UK. A real Ceilidh in the hills, as the locals might say.
A world music and roots event, Knockengorroch is renowned for delivering a broad and all encompassing range of fantastic artists, representing a multitude of disciplines and genres - including folk, fusion, dub, reggae, electronica, hip-hop and drum'n'bass.
Run by a family for families, the greenfield festival houses entertainment for both the wee ones and the fogeys.
The Tigtri Kids tent offers children the chance to get stuck into a range of fun activities and crafts, from whitling to pond dipping, face painting and puppet making, with a dedicated area for the bairns (Scottish slang for kids) to crash and snooze, if and when they run out of steam.
Head out on an adventure to this stunning and remote festival, and unwind in the natural surroundings with your nearest and dearest this year.
Find tickets for Knockengorroch Festival 2021 here
-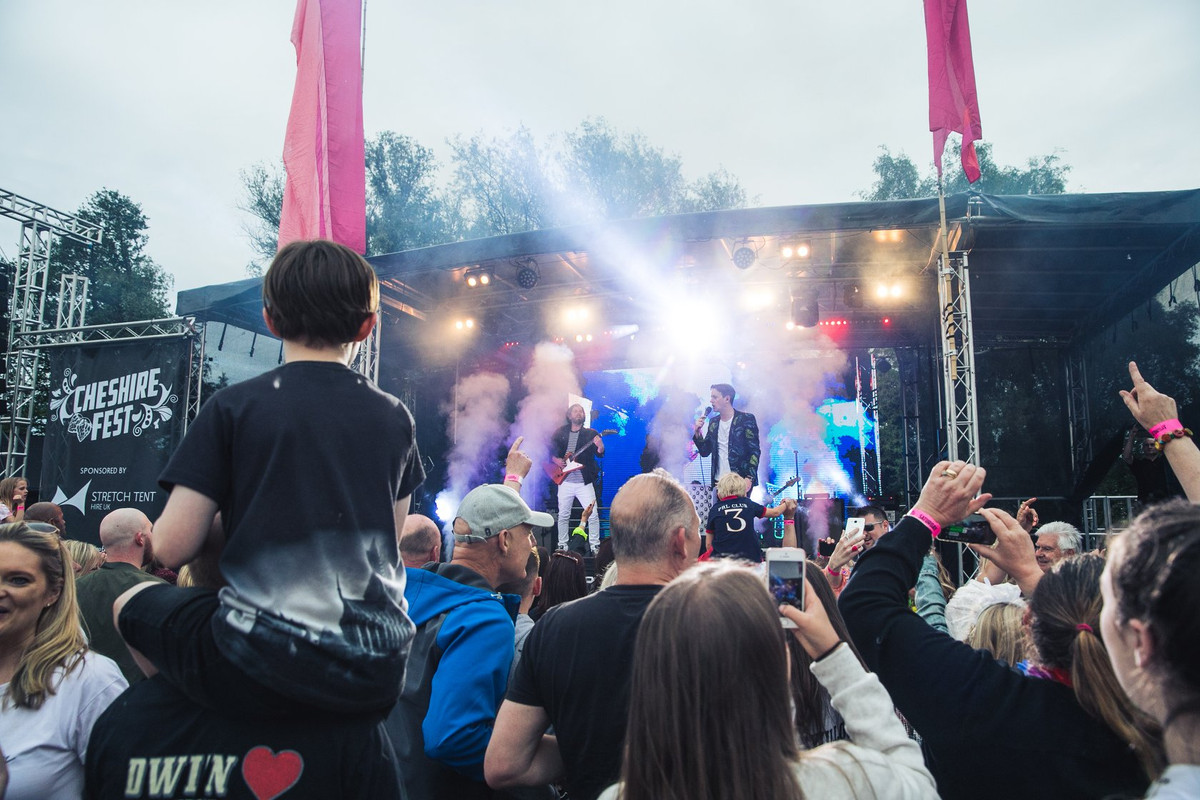 Image credit: Cheshire Fest / Facebook
When: Friday 30th April - Monday 3rd May 2021
Where: Manchester Rugby Club in Manchester
Lineup: The lineup for this event has yet to be announced
Launched back in 2016, Cheshire Fest has become a firm favourite amongst families in the North West of England.
Situated at the Manchester Rugby Club, the event is set to return across the May Day bank holiday weekend in 2021, following last years Covid cancellation.
Regularly boasting an impressive programme of performers, including local and upcoming musical talents, as well as some of the most sought after international tribute acts and a handful of legendary names (Both K-Klass and Peter Hook and The Light were confirmed to perform at last years ill-fated event), the festival draws in huge audiences from the surrounding towns and cities year after year.
Throw in a buffet of food and drinks choices, served by some of the best traders in Lancashire, an assortment of entertainment for the kids, including fairground rides, face painting stalls, and appearances from some well-known superheroes and Disney characters, and you've got yourself a proper weekend of festival fun, for all the family to enjoy.
Find tickets for Cheshire Fest 2021 here
-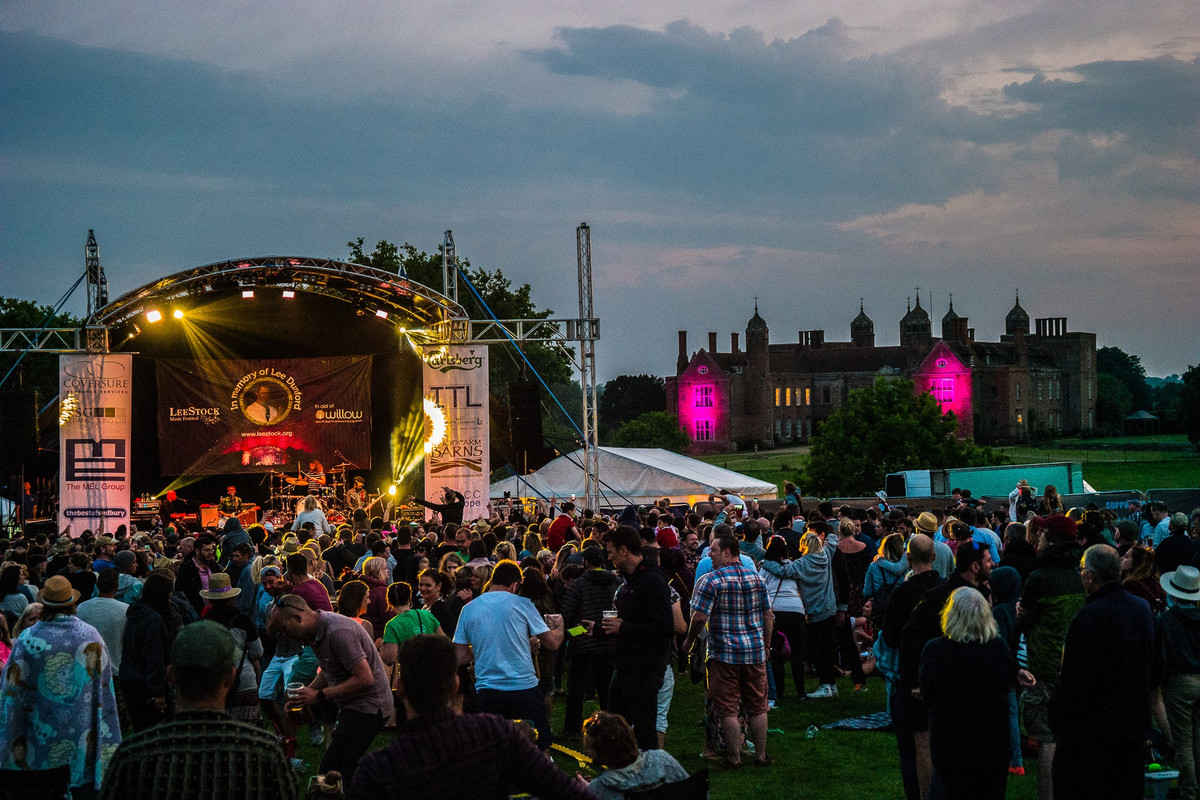 Image credit: Leestock Music Festival / Facebook
When: Saturday 29th - Sunday 30th May 2021
Where: Melford Hall in Suffolk
Lineup: Scouting For Girls, Toploader, Ash, Lucy Spraggan, Electric Six
Leestock is the annual non-profit festival, tribute and memorial to local Suffolk musician, Lee Dunford who battled against Hodgkin's Lymphoma until 2006.
Having outgrown several other festival sites in the past, the festival now takes place on the magnificent grounds of Melford Hall, a 16th century stately home.
Renowned for repeatedly booking an always remarkable bill, previous Leestock lineups have featured many UK musical greats - such as '90s favourites Dodgy, Mark Morriss, John Power, Chris Helme, Tom Hingley, Luke Concannon, Wheatus, D:Ream, Space, Toploader, Lightning Seeds, Terrorvision, Scouting For Girls and many more.
In addition to hosting some of the best acts in Britain, festival goers, especially the kids, can find many alternative forms of entertainment. From Storytelling and book reading, to face painting, colouring in and playing in the sand pit, there's plenty to keep the little ones amused, whilst you hit up the bar and food stalls to taste the flavours of some of the finest, locally produced goodies.
All proceeds from the festival and associated fundraising events are donated to the Willow Foundation charity. To date, the festival has donated over £60,000 to the charity.
Find tickets for Leestock 2021 here
-
When: Friday 17th - Monday 20th September 2021
Where: Chalk Farm in Lincolnshire
Lineup: The lineup for this event has yet to be announced
'For the people, not the profit' - Equinox Festival is another non-profit event that makes our best family-friendly festival list in 2021.
Built by a diverse community of music and art lovers, the annual festival prides itself on bringing together people of different cultures and tribes, to celebrate, experience and interact with a medley of magical, musical performances and installations.
Held on a relaxing farm setting in the Lincolnshire Wolds, the festival site is comprised of seven stages, each adorning their own crazy decor and stage shows, showcasing hundreds of bands and DJs, fireshows, crafts and workshops throughout the extended weekend.
The festival also has its own dedicated children's play area, co-hosted by Gypsy Pysky and the Foolhardy Circus, to keep the kids entertained, as well as a great selection of food and drink vendors, each supplying a smorgasbord of delectable treats and refreshments, with something to suit the needs of the meat eaters, veggies and vegans amongst us.
Find tickets for Equinox Festival 2021 here
-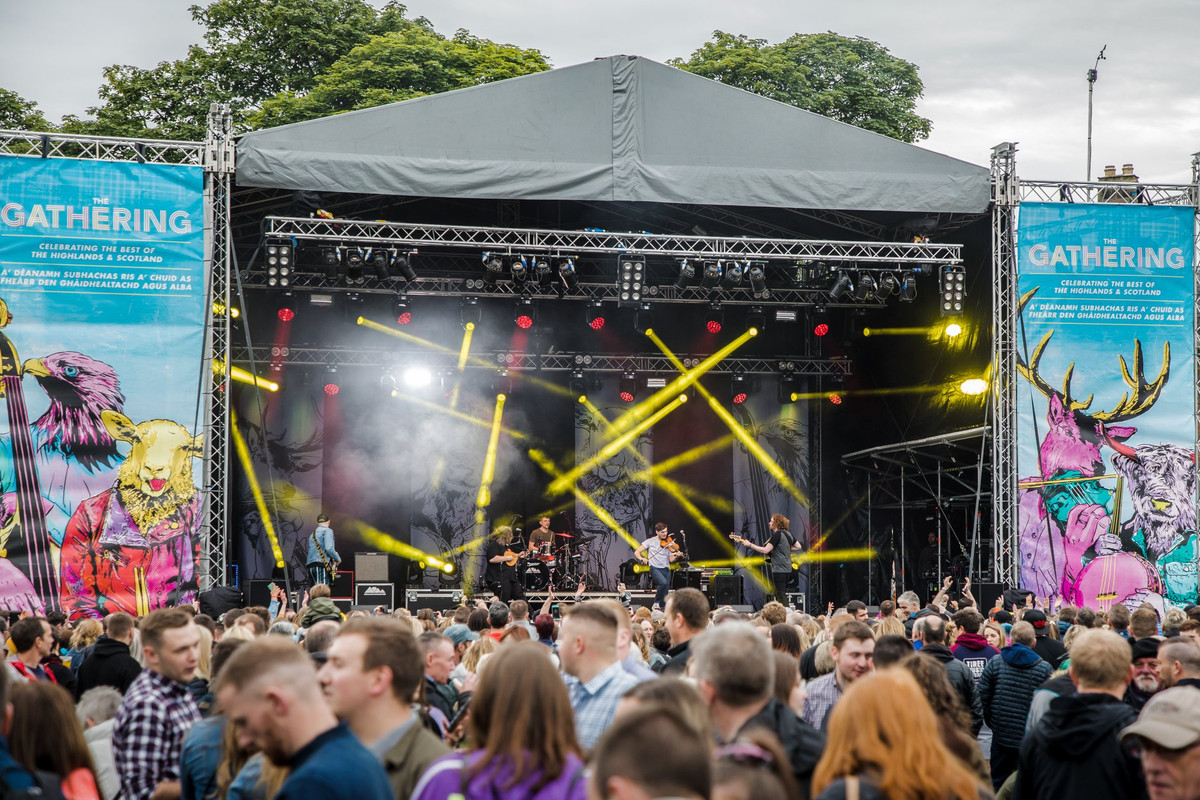 Image credit: The Gathering Festival / Facebook
When: Saturday 4th September 2021
Where: Inverness Northern Meeting Park in Inverness
Lineup: Red Hot Chilli Pipers, Peatbog Faeries, Torridon, Rhythmnreel
The Gathering is a yearly celebration of Highland culture, presenting the very best, traditional and folk-based musical talents from all over Scotland.
Taking residence of the Northern Meeting Park in Inverness, the one-day city centre festival event is packed with things to do and see, for all ages. Those of age can sample some of the finest alcoholic drinks, brought to you by a host of dedicated craft makers from across the region, in addition to a wide choice of highland delicacies, whilst the youngsters make the most of a packed programme of children's entertainment.
Experience a proper Scottish knees up like no other with your family this year. Bagpipes and kilts at the ready!
Find tickets for The Gathering 2021 here
-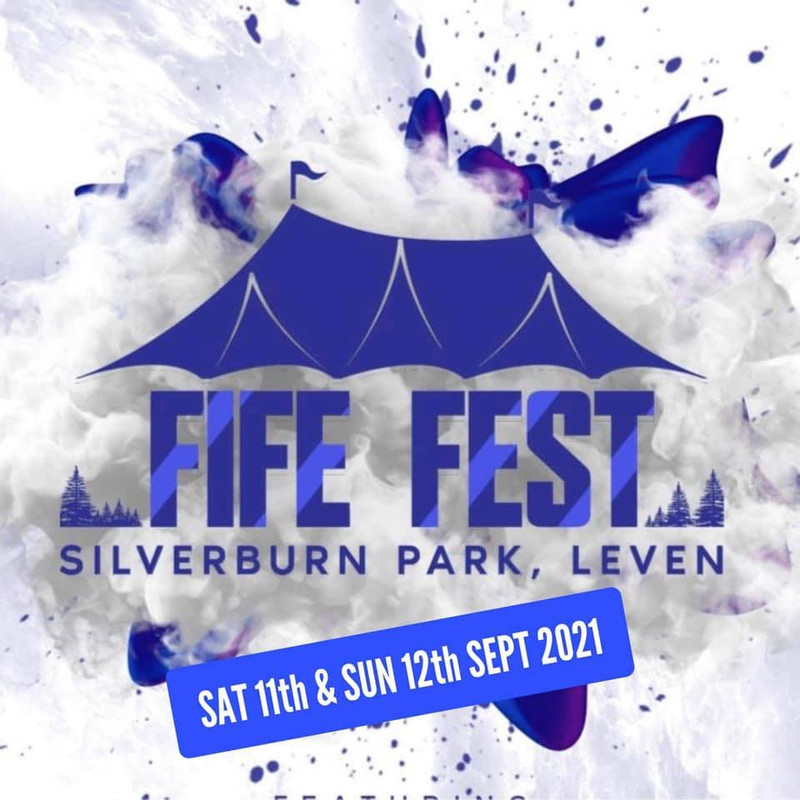 Image credit: Fife Fest / Facebook
Where: Saturday 11th - Sunday 12th September 2021
When: Silverburn Park in Leven
Lineup: Kings Of Lyon, Stereosonics, Definitely Oasis, Resurrection Stone Roses, The Absolute Jam
A brand new, family-friendly festival is coming to Fife this year.
Originally set to take place in November 2020, Fife Fest was forced to reschedule it's dates due to the ongoing pandemic. Now rescheduled to take place this September on the grounds of Silverburn Park, in Levenmouth, the two-day festival will see some of the most renowned tribute acts from across the UK performing alongside a selection of local talents.
Those in attendance can expect a weekend of dancing and singing to anthems from some of the worlds biggest musical acts. Putting on a show for the residents of Fife and the surrounding areas throughout the event are the likes of Definitely Oasis, Kings of Lyon, The Freddie and Queen Experience, and Ultimate Coldplay to name a few.
Take the family on a trip to the eastern coast of Scotland this September, for an unforgettable festival experience.
Find tickets for Fife Fest 2021 here
-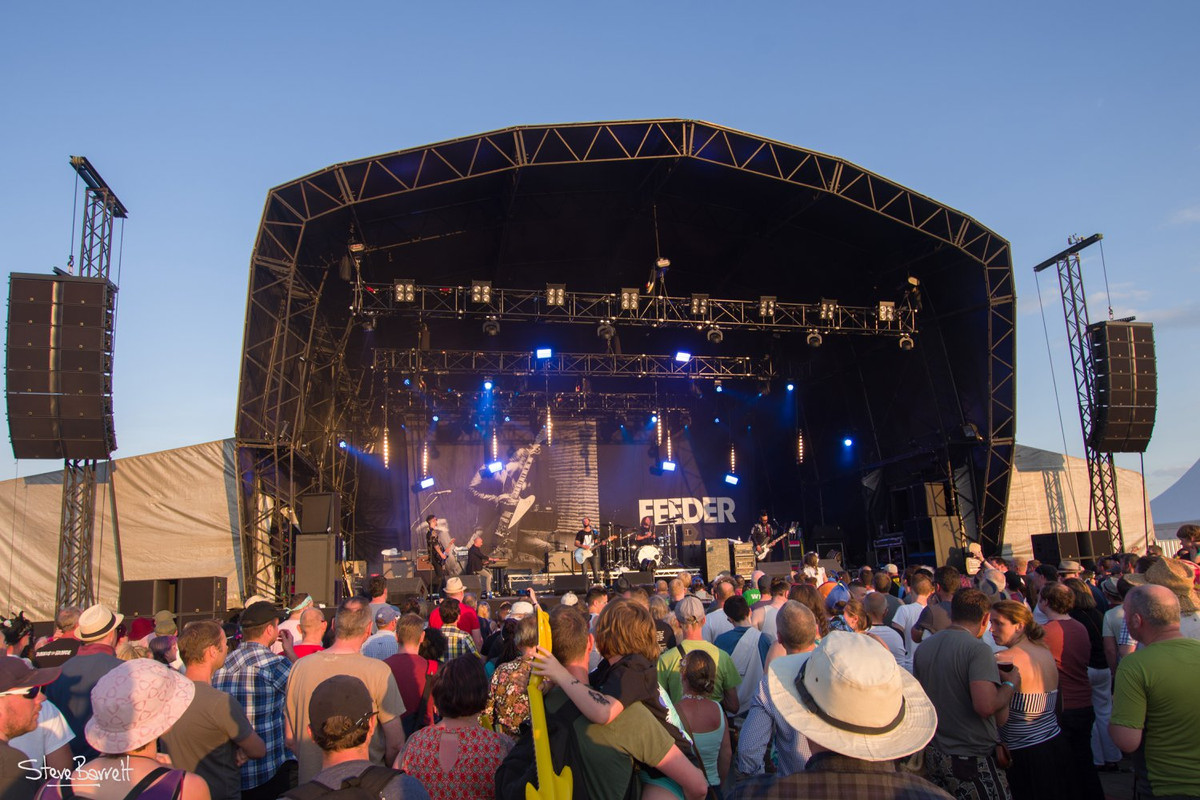 Image credit: Wychwood Festival / Steve Barrett
When: Friday 4th - Sunday 6th June 2021
Where: Cheltenham Racecourse in Cheltenham
Lineup: Embrace, The Divine Comedy, Lightning Seeds, Seth Lakeman, Sleeper, Craig Charles Funk & Soul Club
Packing in over a hundred performances from bands, DJs, solo artists, comedians and so on, as well as offering a number of workshops, a programme of talks and debates and a circus school suitable for all ages, plus its own literature festival which runs simultaneously to the main event... Wychwood is the all-encompassing family festival that provides people of all ages with guaranteed fun and entertainment, from start to finish.
Returning to the Cheltenham Racecourse in Gloucestershire for its 16th anniversary this year, the organisers behind the much-loved family-friendly event are planning a big comeback event following it's forced fallow year in 2020.
Performing live over the first weekend in June 2021, punters can expect to witness the likes of alternative rock group and Yorkshire favourites, Embrace alongside chamber-pop band, The Divine Comedy, Lightning Seeds, Sleeper, BBC Radio 6 host Craig Charles and his funk and soul club, Tankus The Henge, Josh O'Keefe and everyone's favourite fictional red fox - Basil Brush. Boom Boom.
There'll also be some hilarious stand-up comedy shows courtesy of a handful of jesters, including Andrew O'Neill, Daisy Earl, Jenny Collier and more, and a very special model making workshop run by the creators of Wallace and Gromit - Aardman Animations.
Find tickets for Wychwood Festival 2021 here
-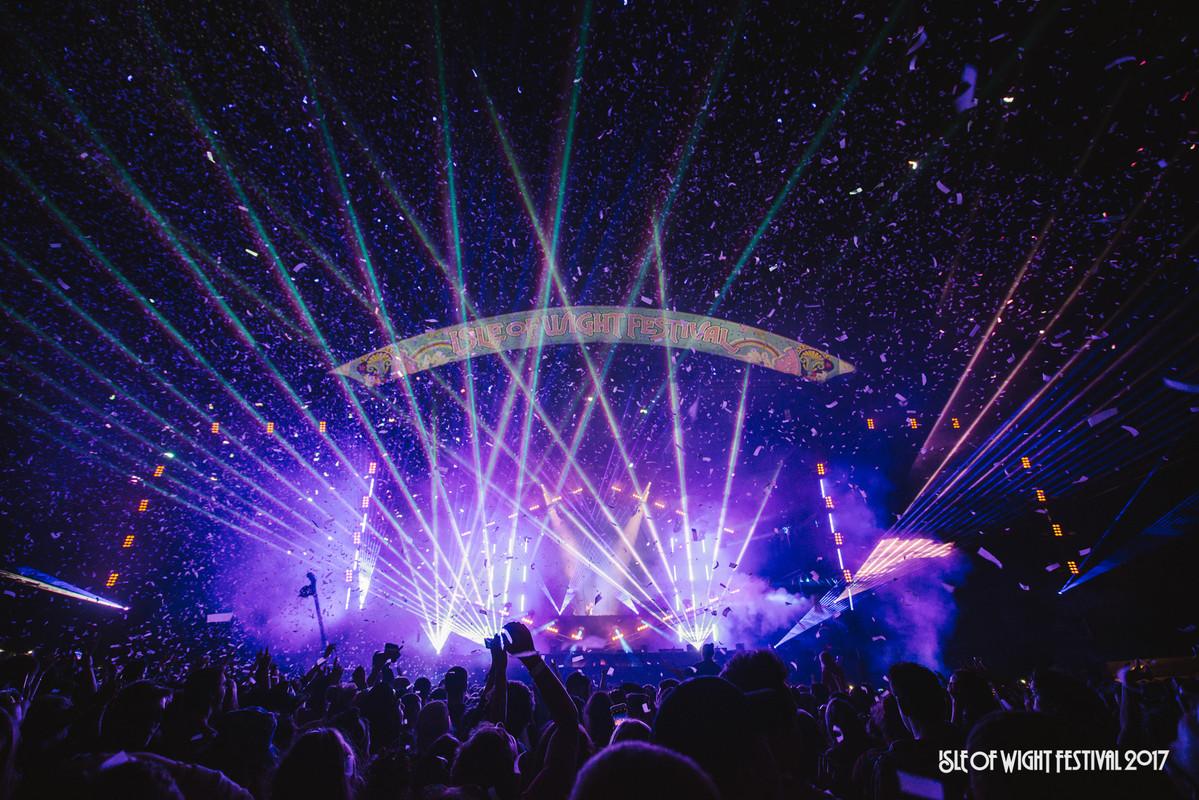 Image credit: Isle Of Wight Festival / Facebook
When: Thursday 17th - Sunday 20th June 2021
Where: Seaclose Park in Newport
Lineup: The lineup for this event has yet to be announced
The first major festival to occur in the UK's summer season, and one of the longest running, most significant and legendary British live music events - the Isle Of Wight is a festival that every passionate music fan, young and old, should experience at least once in their lifetime.
Routinely showcasing some of the worlds most credible acts, boasting some of the best lineups found anywhere in Europe, the heritage event has become somewhat of a spiritual home for live music.
Welcoming many of the greats onto its stages throughout it's rich and illustrious past, now spanning over fifty years, such as Bob Dylan, Jimi Hendrix, Miles Davis, The Doors, The Who, Joni Mitchell and many more, the festival has a unique and magical atmosphere unlike any other in the world.
A real favourite amongst families, the long-weekend event has its own purpose-built Kidzone area, created specifically to entertain the younger festival goers. Kids and adults can participate in circus workshops, watch theatre and magic shows, get creative in the natural workshop classes, dress up in the costume tent and so much more. Previous events have even welcomed the likes of Peppa Pig to tell her many festival stories and sing songs.
The festival also provides its fans with the option to attend the festival in luxurious style. Purchase a VIP ticket and get access to a quieter, more secure campsite with access to VIP loos and showers. A good shout for families with little ones in tow.
Find tickets for Isle Of Wight Festival 2021 here
-
When: Saturday 3rd - Sunday 4th July 2021
Where: Dreamland in Margate, Kent
Lineup: Rudimental, Fatboy Slim, Hannah Wants, Jax Jones, Madness
A brand new, two-day live music festival is coming to Kent's Dreamland theme park, in July 2021.
From the creators of 2017's sell-out Demon Dayz festival, a weekend of live performances from Damon Albarn's virtual band - Gorrilaz, comes the inaugural Hi-Tide Festival.
Expected to welcome up to 15,000 festival goers each day, the festival, set on the stunning Margate seafront, promises to deliver a weekend jam-packed with stellar performances from some amazing musical acts - such as Fatboy Slim, Madness, Rudimental, Jax Jones, Hannah Wants, Baxter Dury, Gentleman's Dub Club, Hollie Cook and more.
Ticket holders will also have the opportunity to ride the many exhilarating vintage rides that the park has to offer for free throughout the weekend.
More information and a full lineup announcement is still yet to come. Watch this space.
Find tickets for Hi-Tide Festival 2021 here
-
Positive Vibration - Festival of Reggae
When: Friday 11th - Saturday 12th June 2021
Where: Baltic Triangle in Liverpool
Lineup: General Levy, Gentlemans Dub Club, Mungo's Hi Fi, Mad Professor, Hollie Cook
One of the UK's best family-friendly reggae festivals, Liverpool's award-winning Positive Vibration is confirmed to return to the city's trendy Baltic Triangle district this June, for three days of earth rumbling, sound system fun.
A celebration of reggae music and Jamaican heritage, the event has grown in popularity year on year, since its launch back in 2016. Originally hosting the festival out of one venue, the event now occurs over a handful of spaces, including three venues and a carpark.
As well as providing an eclectic lineup of both seasoned and emerging musical talents, alongside a selection of world renowned bands and sound systems, the festival also offers its attendees the chance to get involved with various other activities - such as the reggae Q&A panel discussion and the family workshops. Festival goers are encouraged to attend the many creative, educational and dance workshops on offer, fit for children, young people and families alike.
If you're looking for an event for all the family but the purse strings are tight, Positive Vibration also has your back. Kids under the age of twelve can gain free entry to the event, subject to a parent or guardian purchasing an adult ticket. Teenagers, aged between 12 and 17, can also gain entry to the festival at a discounted price with a pre-purchased adult ticket, subject to them being accompanied by a parent/guardian.
Find tickets for Positive Vibration 2021 here
-
In the mood to start planning your summer festival adventure in 2021? Be sure to check out skiddle's full festival guide here.
Header image credit: Highest Point