Did you know there are some great musicians from Wales? Besides Tom Jones, obviously. Alongside the Sex Bomb singer, there's Catfish and the Bottlemen, Neck Deep, Marina and the Diamonds, Bullet For My Valentine, Stereophonics and Feeder. They don't call it the Land of Song for nothing!
Speaking of great music, with such stunning landscapes including castles, beaches, ruins and vast green fields, Wales is a fantastic location for a music festival. Even when the fest is over, you can have some fun. You could check out the picturesque landscapes of Anglesey, surf, kayak, or hike up Mount Snowdon and fill your lungs with fresh air as you take in the unreal views all around you.
Sounds good, doesn't it? We're getting excited just thinking about it. So we'll get straight into this one. Check out these brilliant Welsh music festivals.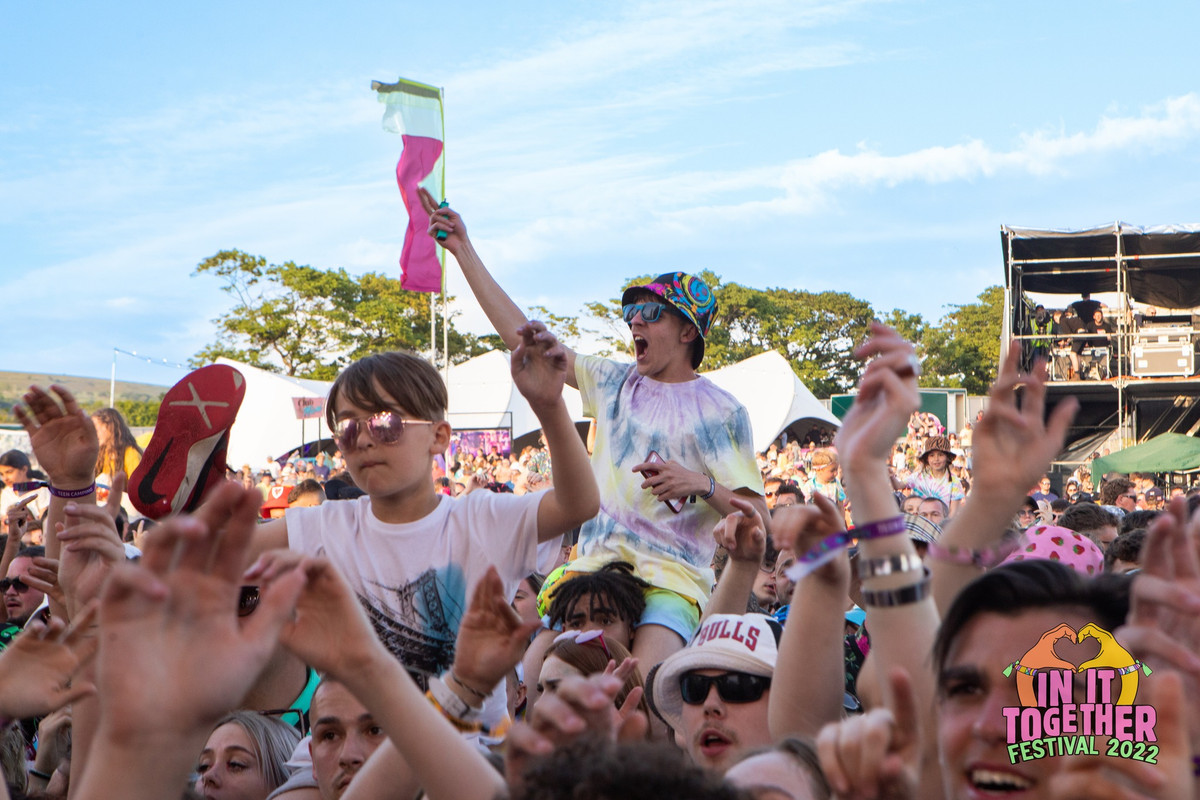 Photo: In It Together / Facebook.com
When: Friday 26th - Sunday 28th May 2023
Where: Old Park Farm Margam in Port Talbot
2023 lineup: The Kooks, Anne-Marie, James, Groove Armada, Chase & Status, Hedex, Friction, UB40, Hannah Laing, many more
In It Together is a multi-genre festival with a smashing 2023 lineup. Alongside those listed above, there's Kelis, Kettama, Bou, Tom Zanetti, Twin Atlantic, and so many other acts to look forward to. If you love a diverse lineup, this is easily one of the best Welsh music festivals.
If you need a break from the tunes (although, with this lineup, we doubt you will), you can check out the climbing wall, arts and crafts, the outdoor cinema, the jitterbug circus, and so, so much more. It's looking absolutely unreal this year - tickets secured, we're packing our bags!
Tickets for In It Together
---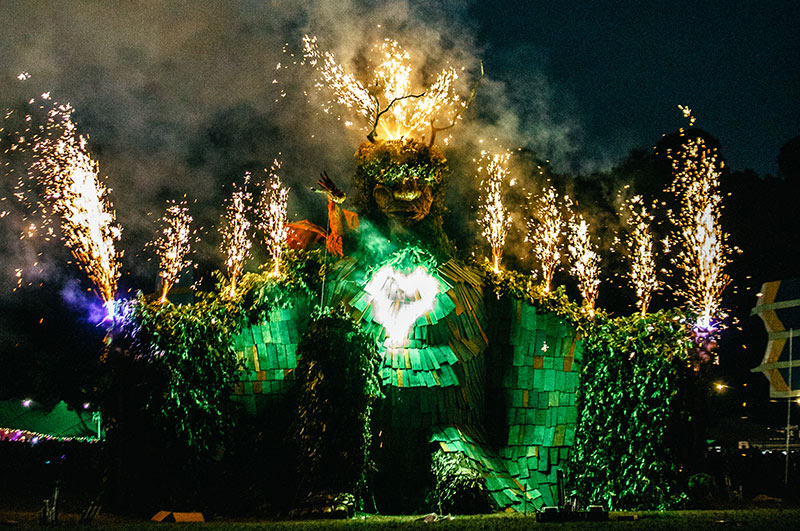 Photo: www.greenman.net
When: Thursday 17th - Sunday 20th August 2023
Where: Brecon Beacons in Wales
2023 lineup: TBA
This family-friendly festival takes place during the summer holidays and has much more than just music to discover. Green Man has multiple tents with different themes, keeping attendees entertained throughout. For example, the tent Einstein's Garden is maths and science themed, while Nature Nurture has yoga, restorative massages, meditation, wellness workshops and more.
While Green Man is family-friendly, that doesn't mean adults can't attend and unlock their inner child, connect with themselves, and, most importantly, check out some fantastic live music.
---
Swn Festival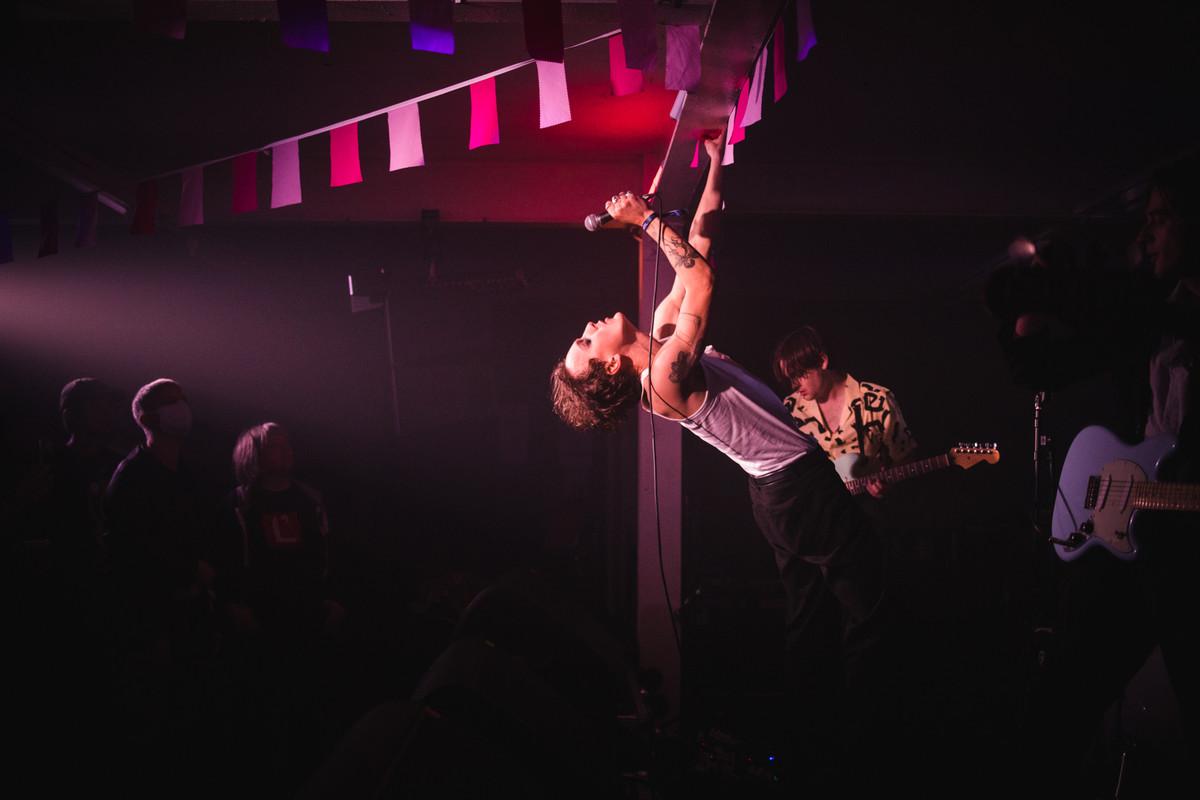 Photo: Swn / Facebook.com
When: TBA
Where: Multiple venues on and around Womanby Street, Cardiff
2023 lineup: TBA
If checking out new music and supporting smaller bands is right up your street, Swn Festival might be the perfect choice. This festival doesn't lean into any particular genre. The team behind it only book artists that excite them, focusing on emerging artists, homegrown acts, and new music.
Perfect for discovering your new favourite artists, the festival has welcomed The Cribs, The Vaccines, Marina and the Diamonds, Clean Cut Kid, The Amazons, Peace, and many more to its past editions. Taking place across multiple venues, Swn is also the perfect excuse to discover your new favourite live music venue.
---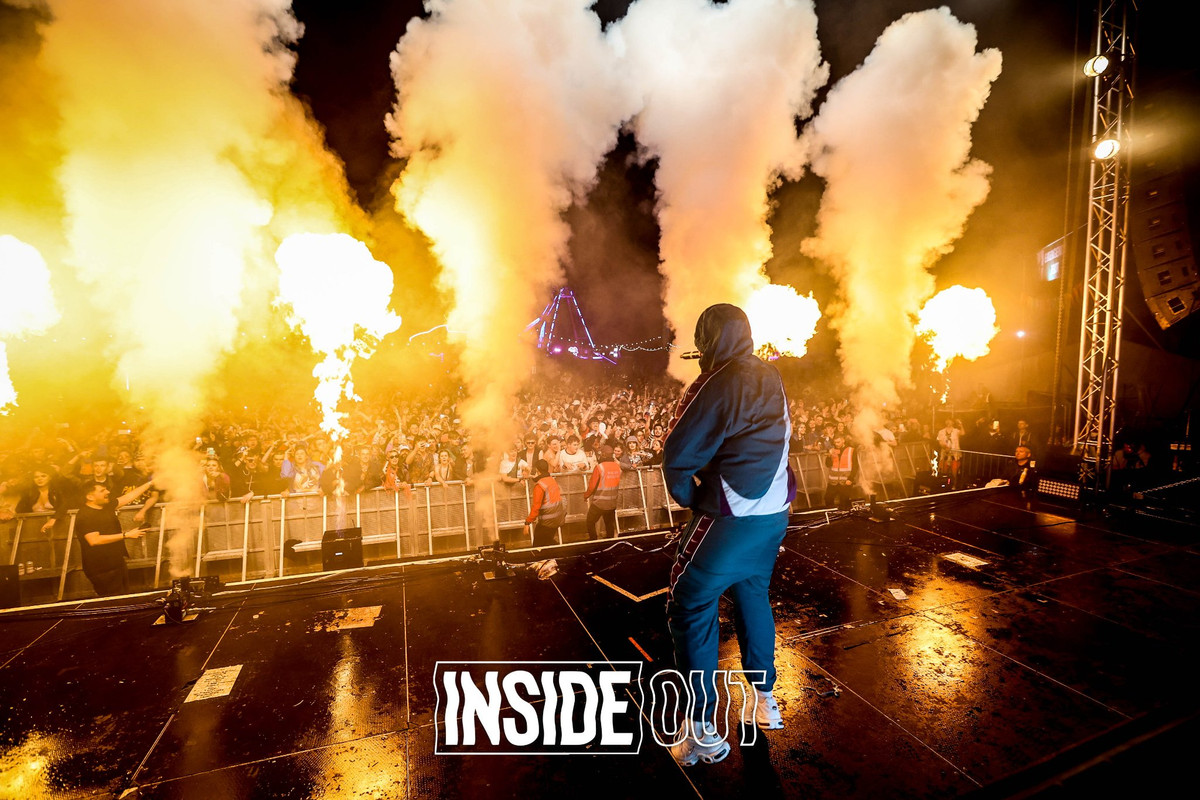 Photo: Inside Out Festival / Facebook.com
When: Friday 9th - Saturday 10th June 2023
Where: Bute Park in Cardiff
2023 lineup: TBA
Inside Out is a dance music festival that features drum and bass, hip hop, grime, garage, house and more to the stunning Bute Park. Basically, pure banging tunes all weekend. Even better, Inside Out has rides for thrill-seekers and a mad crowd who's always up for it.
The lineup hasn't been revealed yet but trust us when we say it'll be killer. Past editions have seen Andy C, Tion Wayne, Idris Elba, Fleur Shore, Solardo, Hannah Wants, and Alan Fitzpatrick, to name a few. And it's extremely good value for money with tickets starting from £40.
Tickets for Inside Out Festival
This event has been cancelled
Event rescheduled. Date TBA soon.
---
Westival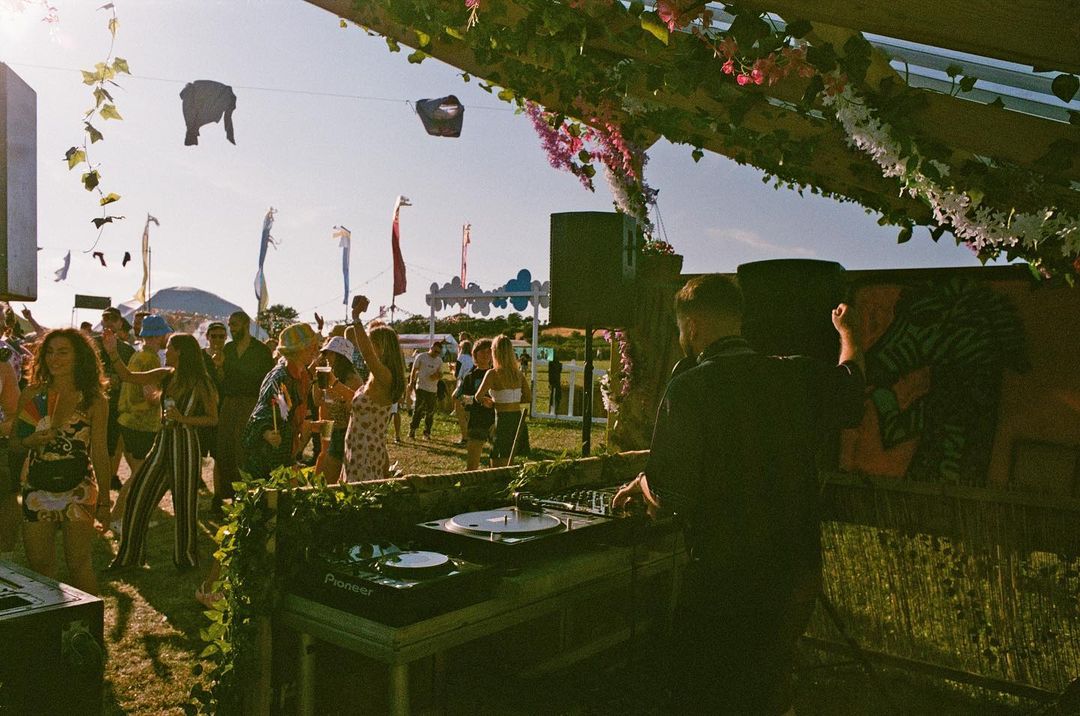 Photo: westival.wales / Instagram.com
When: Thursday 20th - Monday 24th July 2023
Where: Shipping Hill Farm in Pembrokeshire
2023 lineup: TBA
2,000 people gather each year in Pembrokeshire for Westival, an independent underground music and arts festival. The genres you'll discover at Westival are varied with some heavier acts, electronic, funk, hip hop, house, dance, and so much more. There's also a shuttle bus to the beach and the festival site's only 2 minutes from a train station so it's easy to get to.
With such a limited capacity, Westival maintains an intimate vibe that just can't be replicated at major festivals, allowing for a deeper connection with the music and a chance to get closer to the artists on stage. Try out something different this year. Check out a smaller festival to see what all the hype's about!
---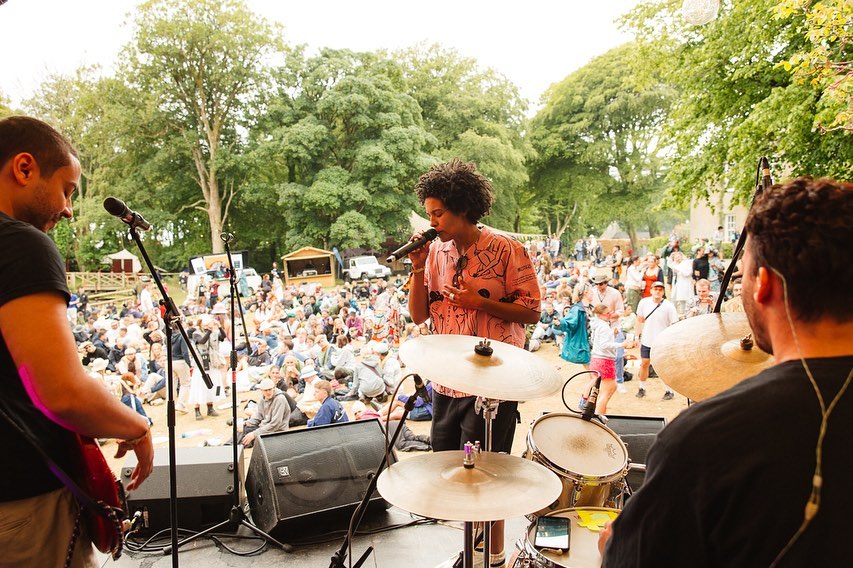 Photo: Gottwood Festival / Facebook.com
When: Thursday 8th - Sunday 11th June 2023
Where: Carreglwyd in Anglesey
2023 lineup: Mathew Jonson (live), DJ Tennis, Mano Le Tough, Kai Campos, Ame (live), Sonja Moonear, Gene on Earth b2b The Ghost, Margaret Dygas, Move D, and many more
Described as "one of the most important boutique festivals that the UK has to offer" by The Independent, Gottwood Festival has a brilliant reputation as an intimate underground electronic music festival. Situated deep in the forest, Gottwood has a free-spirited vibe that offers attendees a place to escape life and connect with their favourite music.
The fest has seen performances from some pretty big names, including Mr Scruff, Hunee, Ben UFO, Daniel Avery, Maribou State, and more. And this year's lineup is looking equally lovely.
---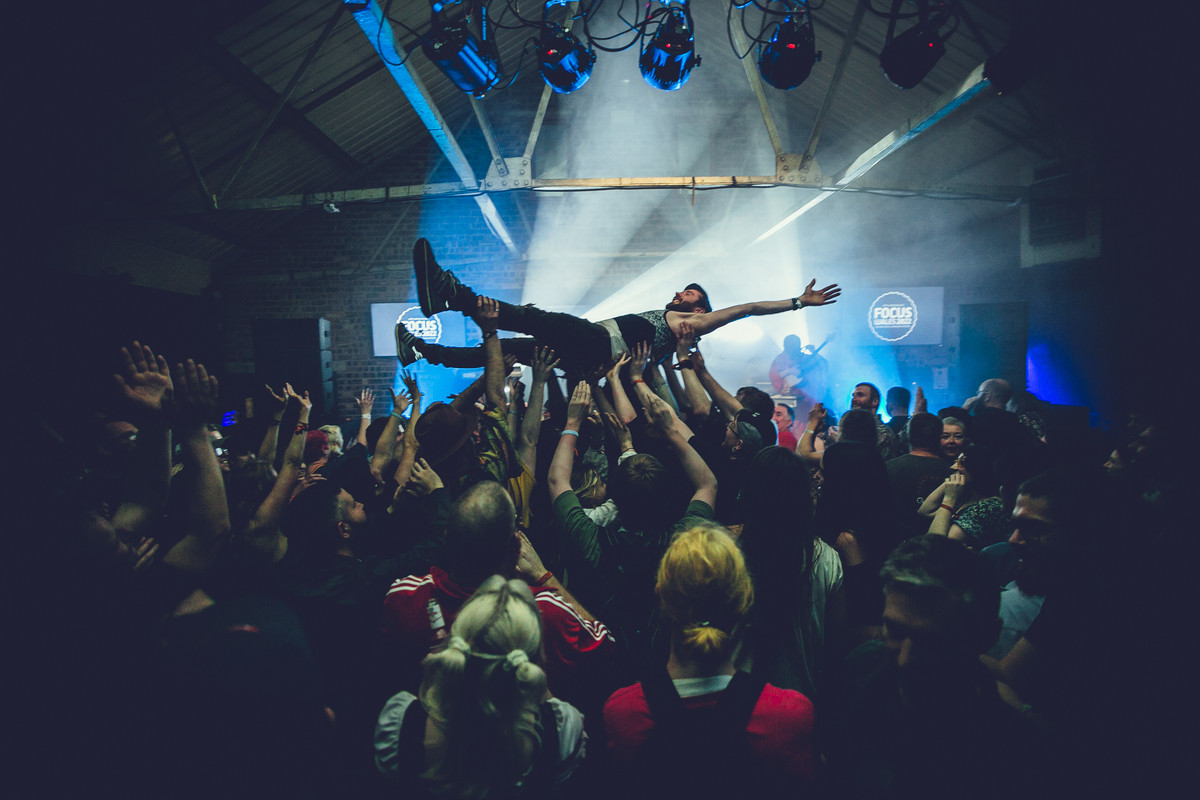 Photo: FOCUS Wales / Facebook.com
When: Thursday 4th - Saturday 6th May 2023
Where: Multiple venues in Wrexham
2023 lineup: Billy Nomates, Squid, The Coral, Dream Wife, Go Go Machine Orchestra, Will Joseph Cook, many more
Having won Best Festival for Emerging Talent at the UK Festival Awards in 2019, we couldn't leave FOCUS off this list. FOCUS brings 250 artists, both local and international, with music that covers just about every genre you can think of including punk, hip hop, reggae, folk, indie, pop, metal, prog, RnB, soul and more.
Alongside a wide range of cracking new live artists, there are film screenings, workshops, and a new music conference to check out. With around 15,000 attendees spread across 20 venues, FOCUS maintains that intimate feeling without it feeling empty.
---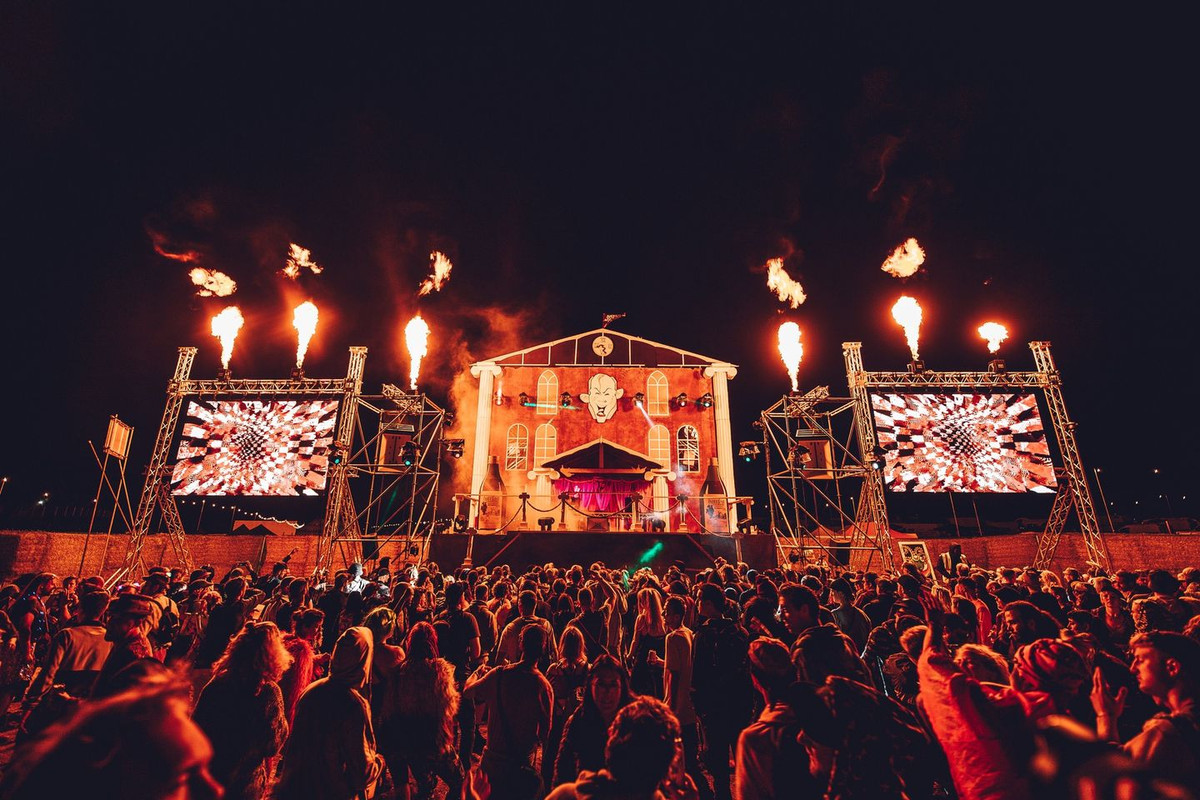 Photo: Balter Festival / Facebook.com
When: Thursday 25th - Monday 29th May 2023
Where: Chepstow Racecourse in Chepstow
2023 lineup: TBA
Self-described as "the UK's maddest small festival", you're in for a treat with Balter. And to give you a feel for the vibe here, the word balter means "to dance clumsily, without particular grace or skill, but usually with great enjoyment. It's all about having a cracking time and throwing your inhibitions out the window.
We don't have a lineup yet (coming sometime soon, watch this space for updates), but last year's edition featured Squarepusher, Camo & Krooked, Vengaboys, and Hedex, to name a few, so you know it'll be top this year too.
Tickets for Balter Festival
Ticket waiting list for Balter Festival 2023
Tickets you want not available? We know it's frustrating, but don't worry we've got your back. Join the waiting list below and we'll reserve you tickets if they become available.
---
Steelhouse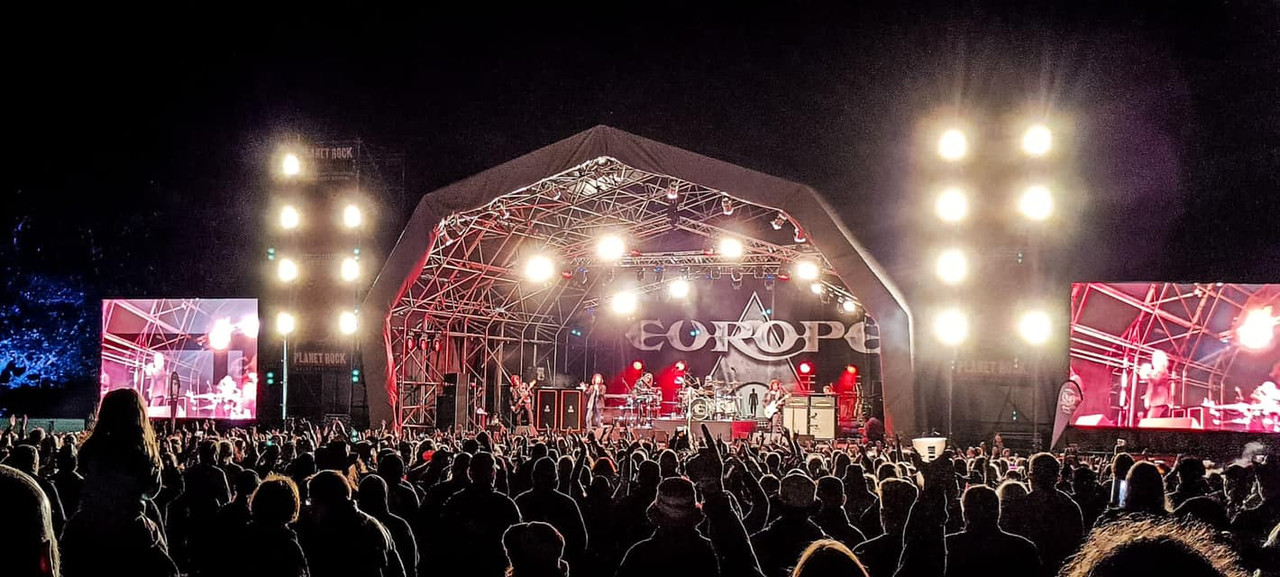 Photo: Steelhouse Live / Facebook.com
When: Friday 28th - Sunday 30th July 2023
Where: Hafod Y Dafal farm in Ebbw Vale
2023 lineup: Airbourne, The Answer, Kris Barras Band
Steelhouse is Wales' biggest classic rock festival that goes down in a breathtaking mountaintop location. Aiming to be the best value rock festival in the UK, it's no wonder the fest has gained such a loyal following over the years.
Past editions have seen classic rock heroes such as The Darkness, Thin Lizzy, Myles Kennedy and many more. Among those confirmed for this year includes The Vintage Caravan, Florence Black, and Jordan Red. And the good times don't end there. After the artists have completed their performances, the beer tent will stay open for pints and rock DJ sets. Sounds like a top weekend!
---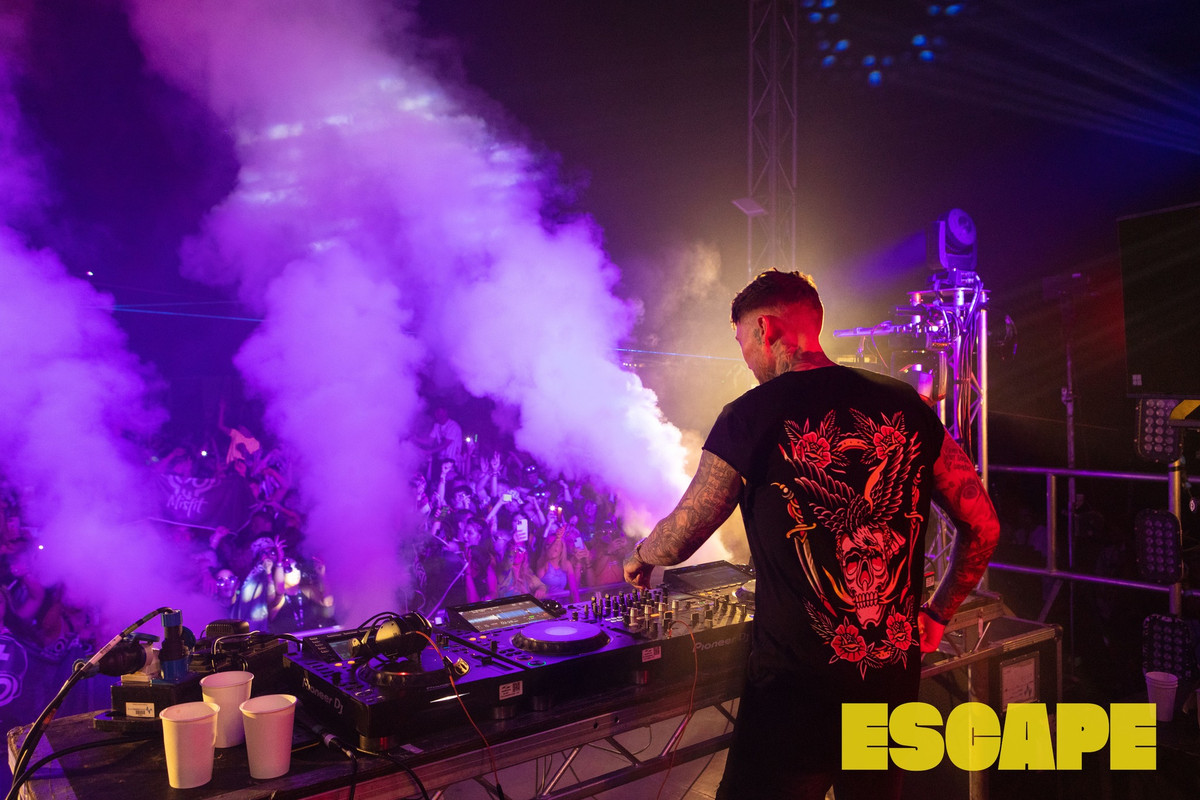 Photo: Escape Music Events / Facebook.com
When: Saturday 19th August 2023
Where: Singleton Park in Swansea
2023 lineup: TBA
One of the best Wales festivals for ravers, Escape Festival will be landing in Swansea's Singleton Park with a lineup to get you jumping, skanking, and raving all over the place. Ran by the team behind Inside Out Festival and Colour Clash, it's safe to say these guys know what they're doing.
While we don't have a lineup yet, we promise you , when they do drop it, it'll be stunning. Last year's event featured Ben Hemsley, Horse Meat Disco, Roger Sanchez, Andy Whitby, and many other cracking DJs. Expect drum and bass, house, trance, bass music and more at this mad summertime fest.
---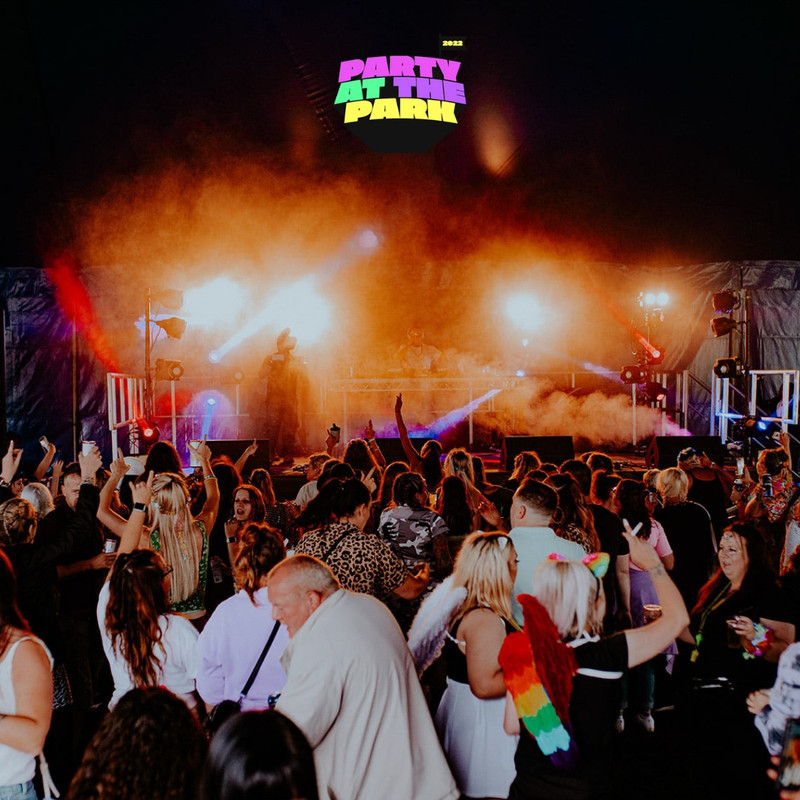 Photo: Party At The Park Newport / Facebook.com
When: Friday 14th July 2023
Where: Tredegar Park in Newport
2023 lineup: Peter Andre, Craig Charles Funk & Soul Club, Artful Dodger, Musical Youth, UB40 Experience
Split into three stages, Party At The Park features a reggae stage, one for club classics, and the main stage, which is a mish-mash of genres. To get the nostalgic vibes flowing, Peter Andre will be headlining. Imagine the whole crowd tipsy and singing to Mysterious Girl. absolute scenes.
Alongside all that, there's a street food village - yes a village, a fun fair, a gin and prosecco bar, and the jitterbug circus. At Party At The Park, there won't be a single dull moment.
Tickets for Party At The Park 2023
---
Wales has loads of great music festivals. Whether you're looking for your next favourite act, wanting to rave in a forest or reconnect using yoga, creativity and learning, there's something in Wales that will float your boat. And with such lovely, friendly locals, there's nothing to stop us from checking it out this festival season. We'll meet you there!
---
---
Check out our What's On Guide to discover even more rowdy raves and sweaty gigs taking place over the coming weeks and months. For festivals, lifestyle events and more, head on over to our Things To Do page or be inspired by the event selections on our Inspire Me page.


Header: Green Man Festival / Facebook.com