Escape 2022 Tickets
About Escape 2022
Climax Live are bringing Escape back to Swansea, expect everything you knew and loved about the event and so much more!

Climax Live are Wales' largest festival company and long-standing operators of the Inside Out Festival in Cardiff and both the Colour Clash and Party at the Park Festivals in Tredegar Park, Newport.

You can also expect a world class line up, keeping to the Escape sounds with some of the biggest names to ever grace the dance music scene. But we're taking things to the next level with the addition of some of the biggest current names in House, Trance, Drum & Bass and more. We promise the biggest dance music line up Swansea has ever seen.
First release tickets are on sale now from £45!
Music genres: House, Trance, Drum n Bass, Hard House, Bass Music
Escape Reviews
Our visitors have reviewed Escape 107 times. Read reviews of this festival »
Average rating:
3.9/5
from 107 reviews
Escape line up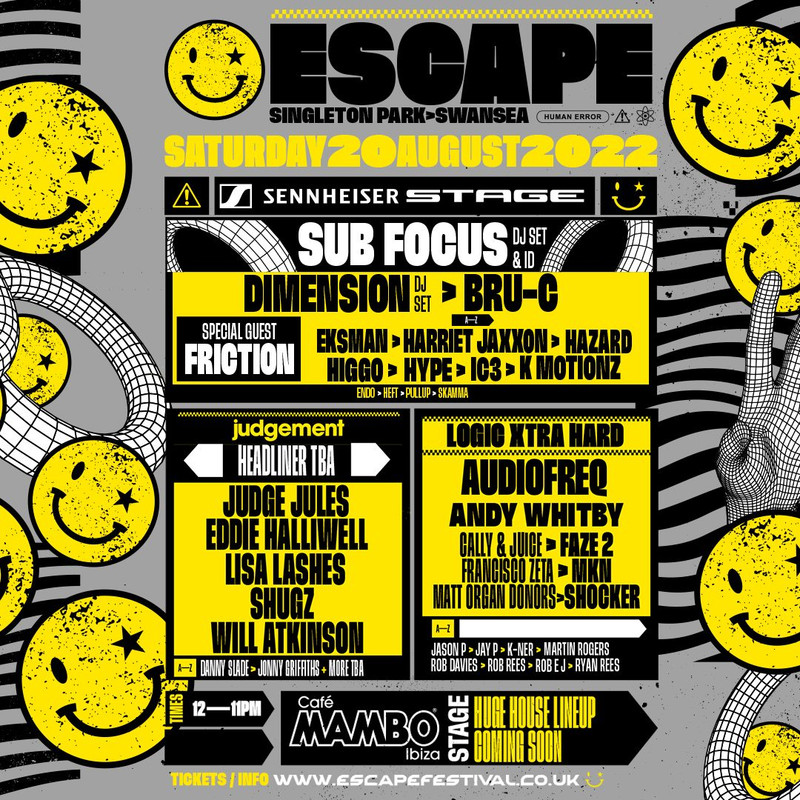 Escape information & FAQs
Map of Hotels near festival site
Try our fully interactive map of all nearby hotels and accommodation. Please check location and dates before booking.
Explore similar festivals to Escape
Find similar festivals by exploring the categories and classifications below:
Categories: Dance Music festivals
Type: Music festivals
Size: Medium sized festivals
Amenities: Toilets