Amsterdam has always been a firm holiday favourite for Brits. In fact, we make one million visits to the Dutch capital every year to explore the bustling city. Between the chill, hipster vibes, stunning architecture, the delicious stroopwafels, and the "coffee" shops, there's lots to keep us coming back for more. But there's another key feature of the city: its unreal music scene.
If you know anything about electronic music, you'll know The Netherlands is up there with Berlin in terms of having a super impressive, enviable music scene. So much so that on DJ Mags 2022 list of the top 100 DJs, five of those in the top ten were Dutch. So, unsurprisingly, Amsterdam is overflowing with electronic music festivals.
But with so many, it can be tricky to know where to start. That's where we come in. Here are the best Amsterdam festivals any raver should be keeping an eye on.
Don't Let Daddy Know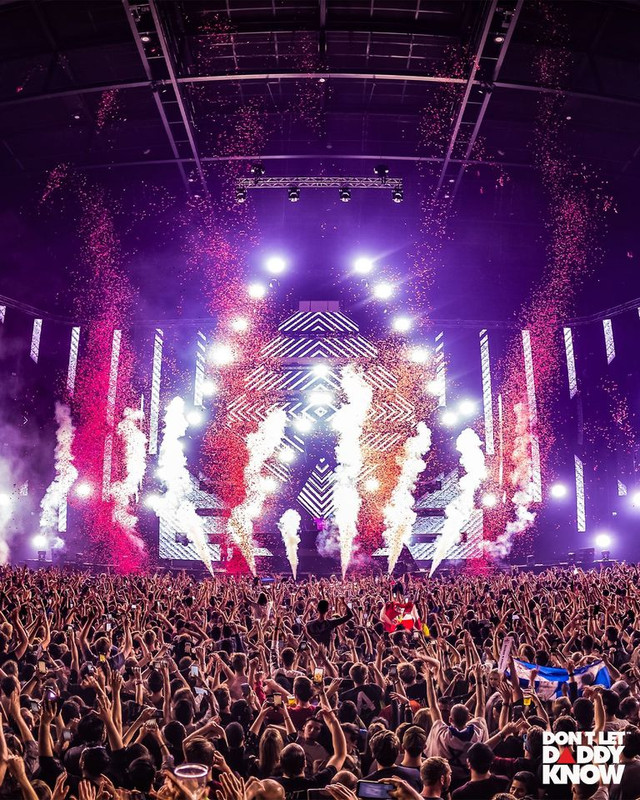 Photo: Don't Let Daddy Know / Facebook.com
When: Saturday March 4th 2023
Where: Ziggo Dome in Amsterdam
2023 lineup: Alesso, Morten, Nicky Romero, Sub Zero Project, Third Party, Topic, W&W, and Justus
DLDK originally started in Ibiza as a club night and then became a festival in The Netherlands before spreading the love to over 18 countries, including the UK, Belgium, China, Germany, Japan, Mexico, India, Poland, Scotland, Spain and many more. If that isn't a testament to how amazing this fest is, we don't know what is.
As one of the biggest EDM fests in the world, it only makes sense that the lineup is equally huge. This year, you and tens of thousands of other ravers can look forward to huge names including Alesso and Nicky Romero. As always, it's going to be huge.
---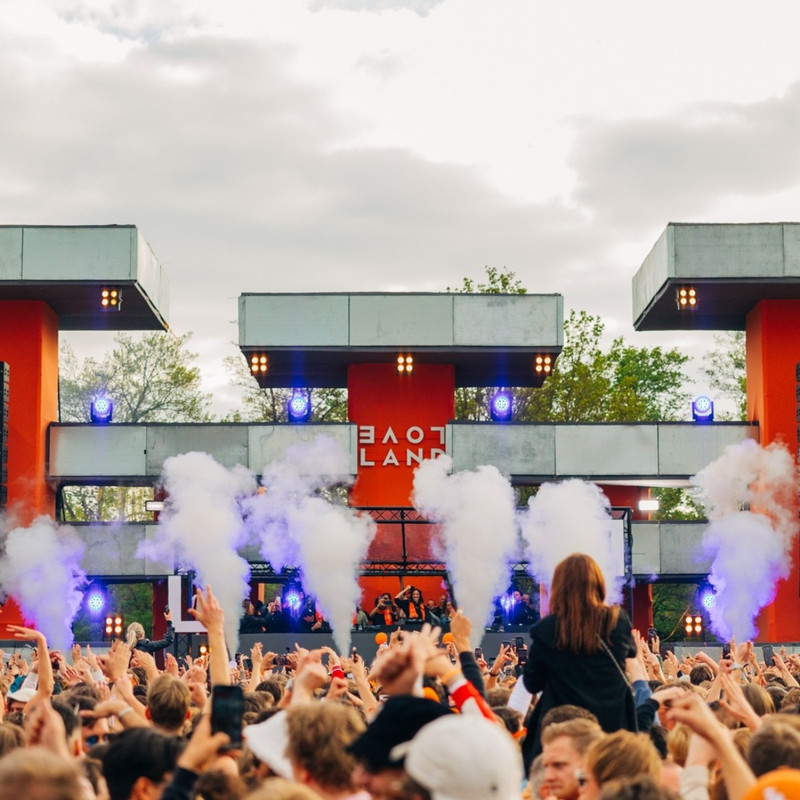 Photo: Loveland / Facebook.com
When: Saturday 12th - Sunday 13th August 2023
Where: Sloterpark in Amsterdam
2023 lineup: TBA
2023 is Loveland's 26th edition, and while we don't have a lineup yet, last year's was huge with Jeff Mills, Tale of Us, Loco Dice, La Fleur, Jamie Jones, Eric Prydz, and Adam Beyer. So you know this year's will be incredible.
This huge house and techno forest festival provides its guests with the best live acts with the bonus of being surrounded by stunning scenery, including a serene lake that you can explore via pedalo. Take the party to new levels by securing a hotel package which will grant you access to the afterparty and rooftop barbecue.
---
When: Wednesday 18th - Sunday 22rd October 2023
Where: Multiple venues in Amsterdam
2023 lineup: TBA
You've probably heard of this one, and for good reason. For starters, ADE is absolutely massive. Each year, it brings the hottest electronic artists to the capital for over 40,000 people to enjoy across almost 200 venues. Genres at ADE include just about every genre and sub-genre of electronic music, so you're certain to find something you'll love.
More than a music festival, ADE also brings the most influential conference in electronic music each year. Perfect for music professionals and aspiring artists, the conference includes panel discussions, tech showcases, lectures and more, creating a "solid foundation for future generations of electronic music professionals."
---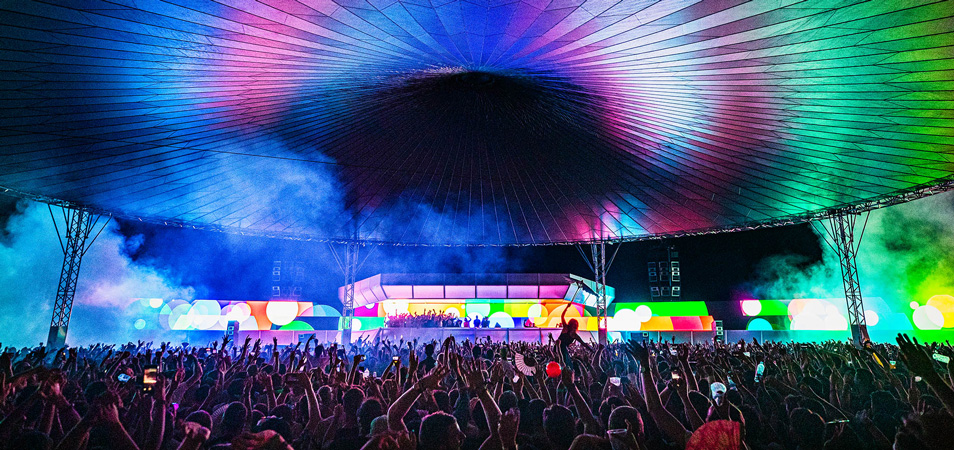 Photo: Dekmantel Festival 2023 / Facebook.com
When: Wednesday 2nd - Sunday 6th August 2023
Where: Amsterdamse Bos in Amsterdam
2023 lineup: TBA
Dekmantel Festival is a special one. For one, many DJs consider it their favourite festival to play, with Jon Hopkins being one of many artists to sing its praises. The reason artists love it so much is likely due to its slightly unorthodox approach. Dekmantel encourages its artists to do things differently and explore the depths of their creativity.
Another reason Dekmantel is unique is its limited capacity. For such a cracking festival that everyone, both artists and spectators, enjoy, the audience is limited to just around 6,000. Sounds brilliant, right? That's because it is! Head over to discover the best in house and techno.
---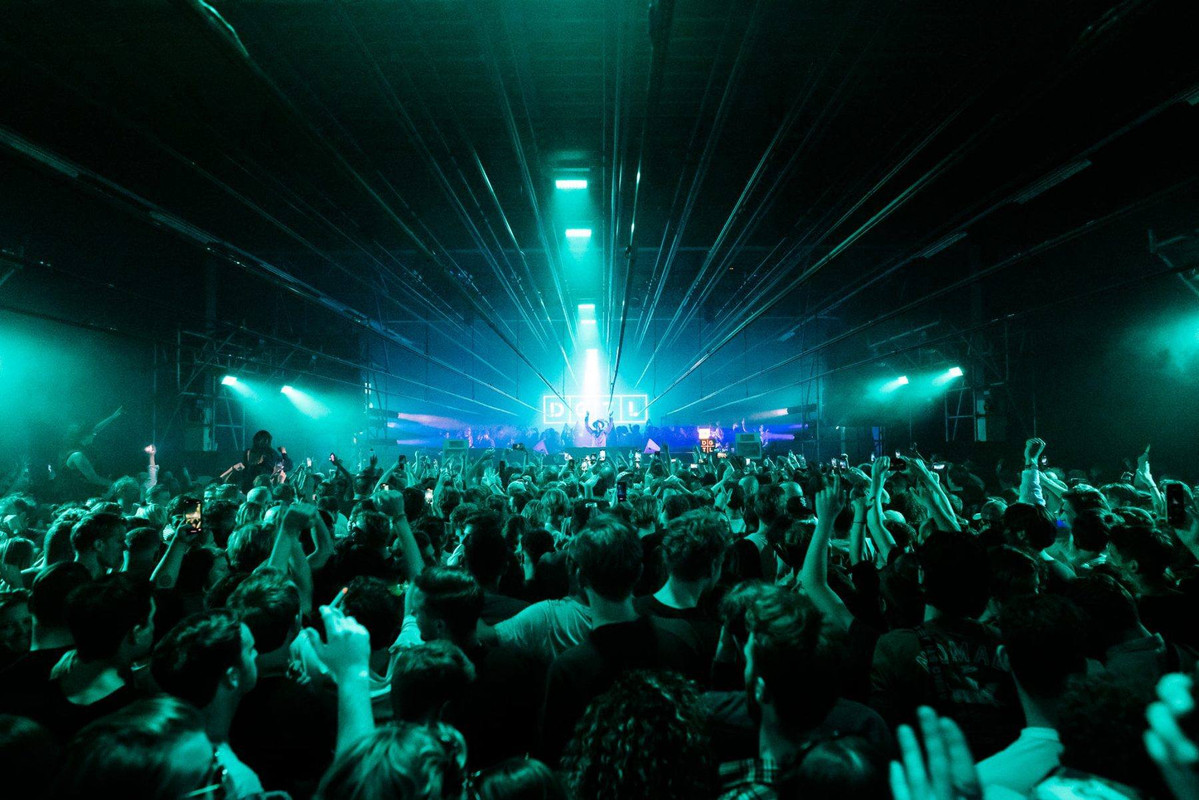 Photo: DGTL Amsterdam 2023 / Facebook.com
When: Friday 7th - Sunday 9th April 2023
Where: NDSM Docklands in Amsterdam
2023 lineup: The Blessed Madonna, Camelphat, Denis Sulta, Jayda G, Logic1000, Ross From Friends, Honey Dijon, DJ Seinfeld, Bonobo, Hot Since 82, Moderat, The Martinez Brothers, Mura Masa, and many more
A huge brand that hosts events all over the globe, you know you can trust DGTL to put on a killer fest. DGTL perfectly balances big names with underground rising stars, delivering over 90 artists across a broad spectrum of electronic music for its 10th birthday in Amsterdam this year.
Art is also crucial to the identity of DGTL, so you'll find a wide variety of art installations and performances to explore during your time there. And with the goal for the festival to be the world's first regenerative event, you can rest easy knowing the team behind DGTL is prioritising sustainability.
---
Amsterdam Open Air
When: Saturday 3rd - Sunday 4th June 2023
Where: Gaasperpark in Amsterdam
2023 lineup: TBA
AOA is about more than just music, with celebrations extending to the appreciation of the arts and food too. But still, AOA focuses on music, intending to deliver underground artists you've never heard of, hotshots running the scene, and everything in between.
No artists have been confirmed yet, but the fest typically aims to reflect the current scene, which is, of course, a huge melting pot of genres. So we can anticipate the lineup to feature a variety of electronic genres including techno, house, deep house, dance, drum and bass, disco, dubstep, tech house and more. And past lineups have seen some pretty impressive names such as Hot Since 82, Paula Temple, and Maya Jane Coles. We can't wait to see what they pull out the bag this year.
---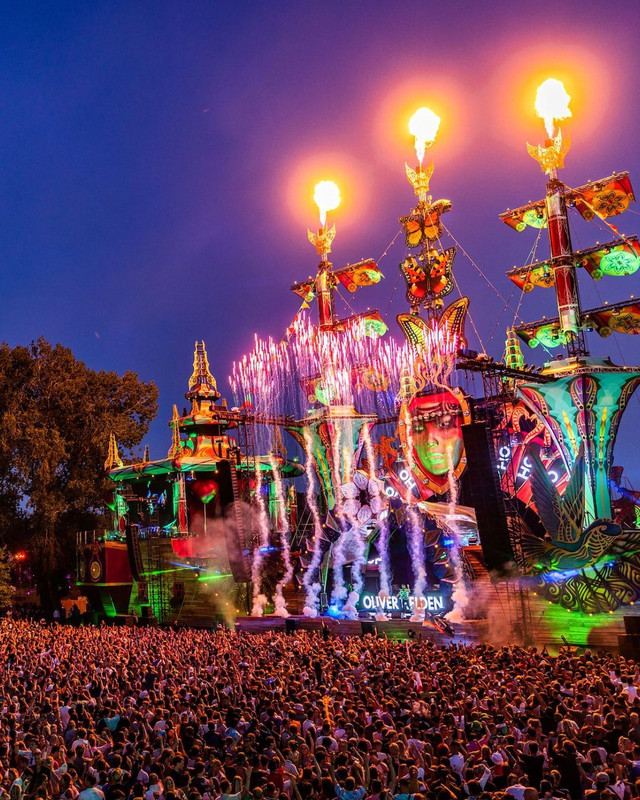 Photo: Mysteryland / Instagram.com
When: Friday 25th - Sunday 27th August 2023
Where: Haarlemmermeer, near Amsterdam
2023 lineup: TBA
Okay, we might be cheating a bit with this one as it's on the outskirts of Amsterdam, but it's such a biggie it'd feel wrong not to include it. For over 25 years now, Mysteryland has brought the best in electronic music to The Netherlands. With a range of genres, including techno, EDM, house, hardstyles and more, there's something to fit every mood.
With some of the most enviable lineups, past events have seen legends such as Martin Garrix, Solardo, Alison Wonderland, and Fatboy Slim smash it on stage. Who do you think will soundtrack the 2023 edition?
---
AMF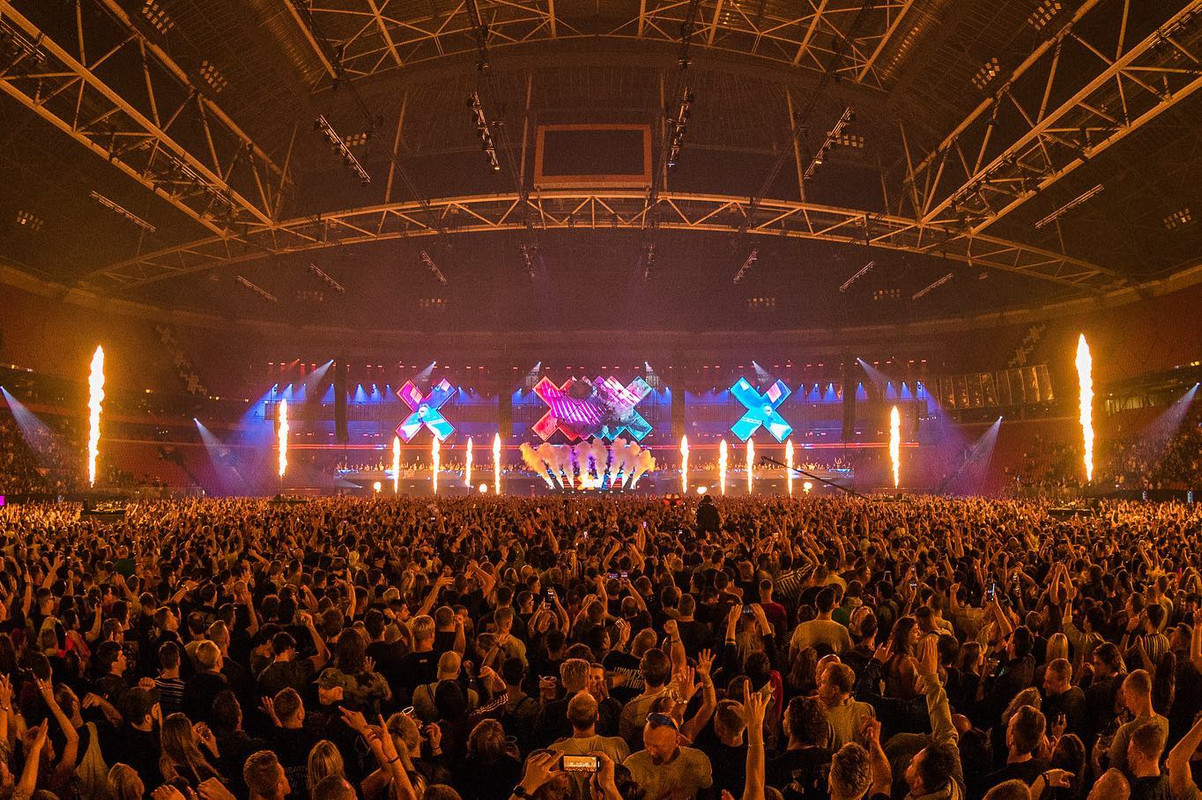 Photo: AMF / Facebook.com
When: Saturday 22nd October
Where: Johan Cruyff Arena in Amsterdam
2023 lineup: TBA
Formerly known as Amsterdam Music Festival, AMF is one of the city's biggest EDM festivals that goes down every year in Amsterdam's biggest stadium. Thanks to its location, ticketholders will never miss their favourite artist or suffer the heartbreak of having to choose between two equally brilliant acts as they all perform on the same stage.
As you'd imagine, such as massive event could only be headlined by the best in the game. AMF's past lineup posters are flooded with music titans, including David Guetta, Armin van Buuren, Nervo and more. As one of Amsterdam's biggest music events of the year, AMF sits proudly at the top of many raver's bucket lists.
---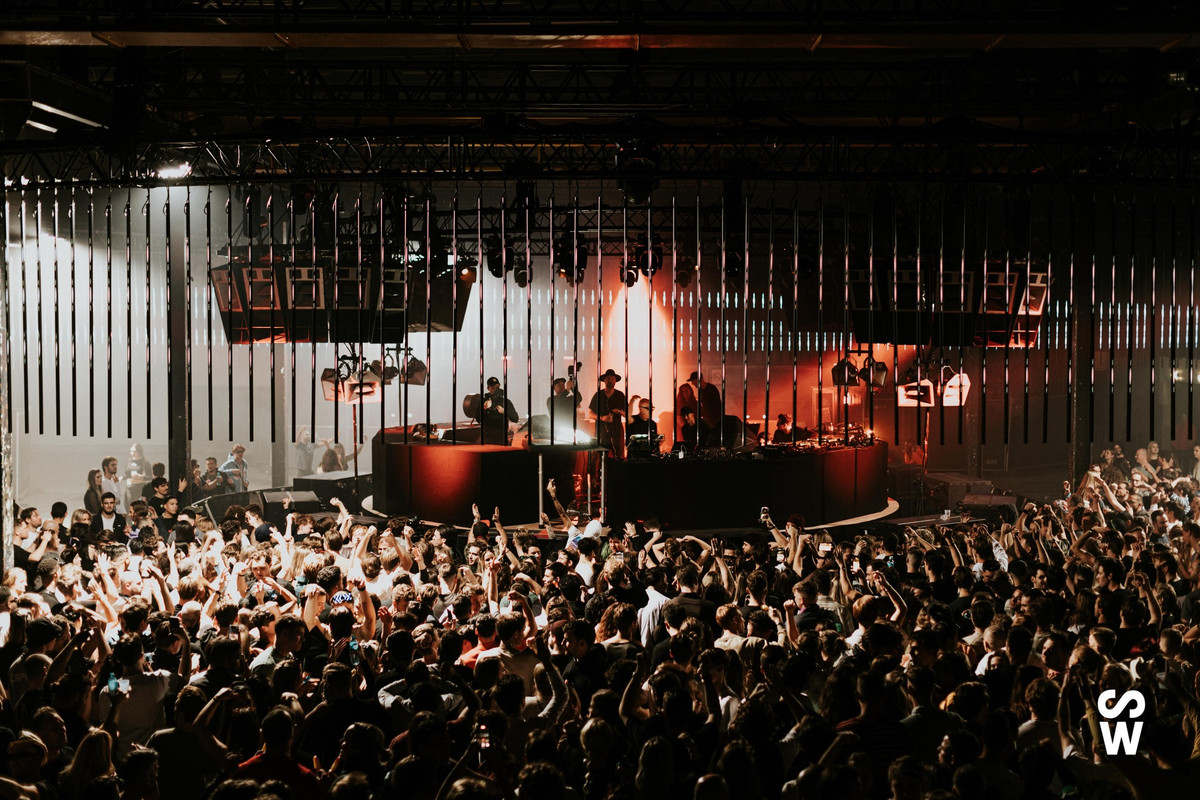 Photo: STRAF_WERK / Facebook.com
When: Saturday 19th August 2023
Where: Havenpark in Amsterdam
Lineup: TBA
What started as an afterparty morphed and mutated into one of the biggest music festivals in Amsterdam, brought to us by the brand that's recognised as a leading dance brand in The Netherlands.
When the festival made its debut, the idea was to bring a focus to dancing, having a sick time, and enjoying the sounds of deeper house. Much remains the same, except SWF now welcomes many sub-genres of house and techno.
Another festival with incredible cultural significance, STRAF_WERK is definitely one you should check out if you have the opportunity.
---
Marco Carola presents Music On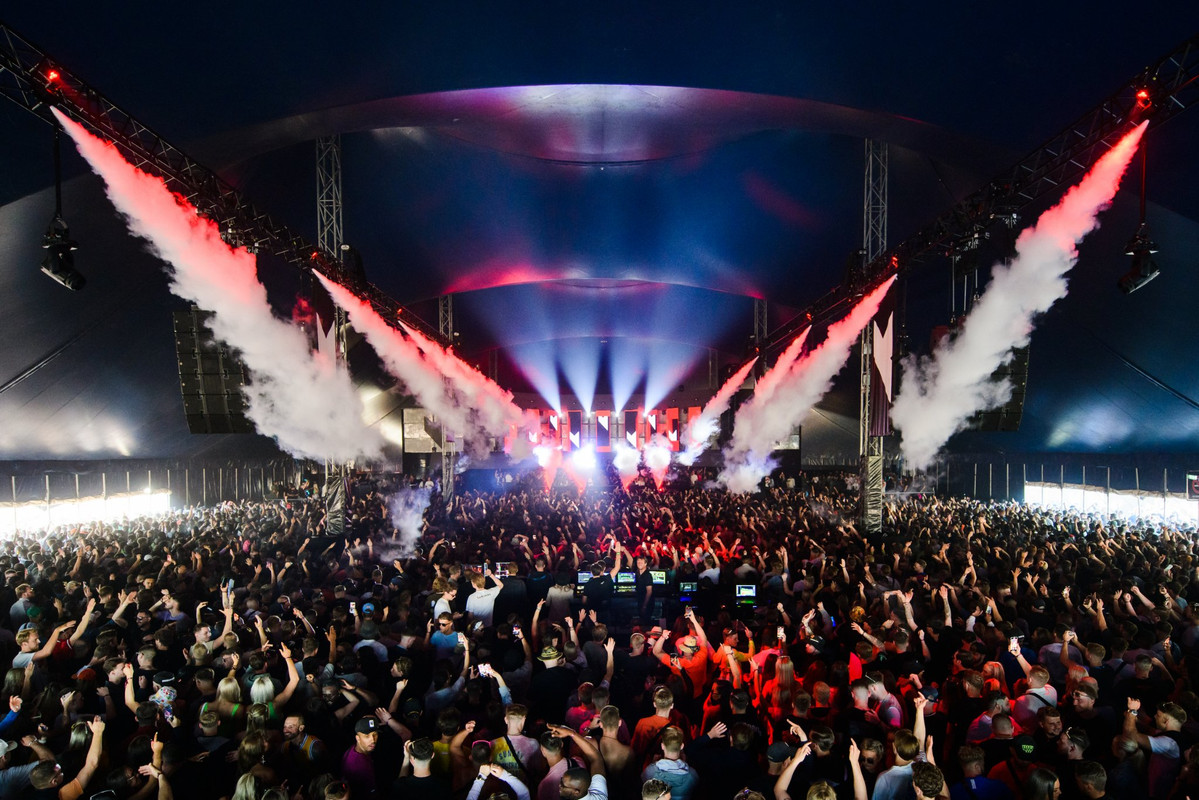 Photo: Music On Festival / Facebook.com
When: Saturday 6th - Sunday 7th May 2023
Where: Havenpark in Amsterdam
Lineup: Marco Carola, Seth Troxler, Vintage Culture, Hot Since 82, Jamie Jones, Loco Dice, and many more
Music On is an open-air festival by Italian label owner and DJ Marco Carola. With someone so knowledgeable about music as the main force behind the festival, you know you're in for a treat. Carola carefully curates the best names in techno and house to showcase to a lucky crowd in the beautiful Havenpark across the weekend.
This year's lineup is looking glorious with big names such as the man himself, Marco Carola, Seth Troxler, Hot Since 82, and many other hot names set to perform.
---
909 Festival
When: Saturday 3rd - Sunday 4th June 2023
Where: Amsterdamse Bos in Amsterdam
2023 lineup: Charlotte de Witte, Richie Hawtin, Sven Vath, Jeff Mills, FJAAK, Mr Scruff, and many more
909 is a celebration of techno that was first gifted to us in 2011. It goes down in Amsterdamse Bos, or "Amsterdam Forrest", and welcomes some huge names on the scene (as you can see from the lineup above). These artists perform across three stages to die-hard techno fans over two days in a lush outdoor setting where you can even take a dip if you get a bit hot. Despite growing over recent years, the team behind the fest prioritise maintaining the intimate atmosphere it always had. A fest that sticks to its roots is one you can trust.
---
If you're a fan of electronic music, Amsterdam music festivals are like paradise. There are massive events with all the pyro you can imagine to melt your face off and smaller, more intimate settings that are perfect for appreciating the music and discovering new artists. No matter what vibe you're after, Amsterdam's got it.
But if electronic music isn't your scene, don't worry. There are lots of other countries with unreal music festivals, including Spain, Portugal, France, and Germany that are just waiting for you and your pals to go tear them up.
---
---
Check out our What's On Guide to discover even more rowdy raves and sweaty gigs taking place over the coming weeks and months. For festivals, lifestyle events and more, head on over to our Things To Do page or be inspired by the event selections on our Inspire Me page.


Header: AMF / Facebook.com