Italy is famous for a fair few reasons. Italy was (and still is) home to dozens of crazy talented artists, stunning, instantly recognisable architecture, beautiful countryside's, and so much more. It's the birthplace of opera, Milan is one of the fashion capitals of the world, and it houses beaches where turquoise waters beat upon the sand, as well as historical castles. It's the perfect setting for a festival.
As festival season rapidly approaches, we're here to help you find your dream festival for 2022. And this time, we're checking out what's going down in Italy. Here are the best music festivals in Italy.
Ypsigrock
When: Thursday 4th - Sunday 7th August
Where: Castelbuono, southern Italy
Lineup: The Flaming Lips, DIIV, Natalie Bergman, Penelope Isles, C Duncan, more TBA
Ypsigrock is held in Castelbuono, a town in Sicily, that can be recognised by Medieval feel with its castles and fountains but also its breathtaking views and green areas that look like something out of a movie. DIY mag said of the fest "is this Europe's most picturesque festival? Almost certainly, yes." But don't take their word for it. A quick peek at the video above or a scroll through their Insta will confirm that for you.
---
Decibel Open Air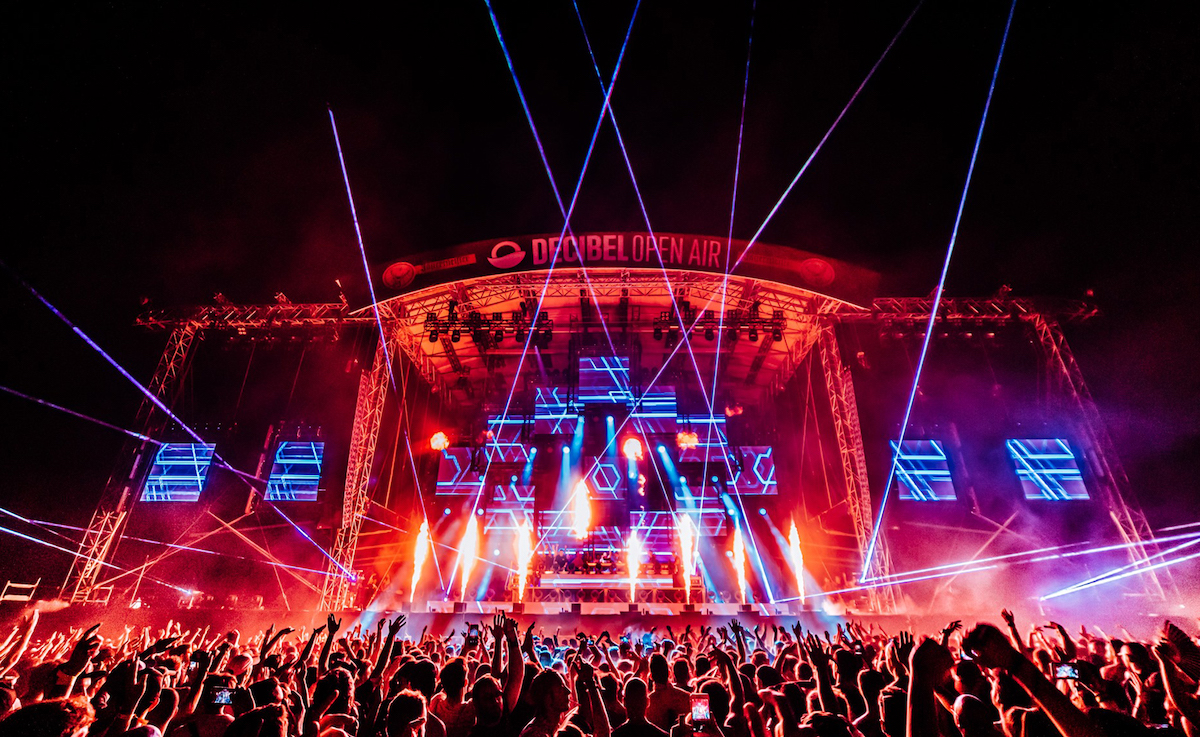 When: Saturday 10th - Sunday 11th September
Where: Parco delle Cascine, Florence, north Italy
Lineup: Paul Kalkbrenner, Caribou, Cosmo, Amelie Lens, FISHER, Nina Kraviz, Peggy Gou, Marco Carola
Decibel brings over 40 of the world's best DJs and live acts to the culture-rich, artsy city of Florence, and this year will be the fest's biggest edition yet. So far, only the first wave of headliners has been released, but it's already clear to see how diverse the festival is with huge names spanning multiple genres including techno, trance, house, dance, and psychedelic sub-genres. This year's lineup is already looking beautiful but keep your eyes peeled for more artist announcements in the coming weeks.
---
Rock in Roma
When: Multiple dates from June to September
Where: Rome, Italy
Lineup: Jinjer, Cigarettes After Sex, Skunk Anansie, Deep Purple, The Chemical Brothers, Maneskin, Testament, Exodus, Patti Smith quartet, Paul Weller and more
Okay, we're cheating a bit here with this one. Rock in Roma isn't really a festival, more a series of concerts in the country's capital of Rome. But it's too good for us to not tell you about it! This year will see some huge names including Paul Weller, Patti Smith, Skunk Anansie, and The Chemical Brothers. With such a diverse bunch of acts, there'll be a gig to suit you.
---
Locus Festival
When: TBA
Where: Locorotondo, Apulia, southern Italy
Lineup: Alt-J, Caribou, more TBA
Locorotondo is characterised by its cream buildings, small alleyways and streets meant for losing yourself in and terraces with gorgeous flowers. It's basically what you imagine when you hear "paradise". And it'll once again be the home of Locus Festival, welcoming music fans to celebrate jazz, electronic, blues and world music in perfect, sunny August weather, as it does each year. So far Caribou, an electronic music legend, and Alt-J, an alternative/indie outfit who are making some serious waves.
---
(This embedded post has since been removed)
When: Thursday 3rd - Sunday 6th November
Where: Turin, north Italy
Lineup: Bicep, Caribou, Jamie xx
Club To Club annually pulls together a lineup of some of the biggest names in electronic island alternative music with Beach House, Aphex Twin, Bonobo, and more plastered across past lineup posters. Alongside this year's delightful lineup, which already features Bicep, Jamie xx, Caribou, Jockstrap, Arca, and other fantastic talents, will be discussions and workshops. The fest started as a club night back in the naughties and has since grown to become a staple event in Turin.
---
(This embedded post has since been removed)
When: Thursday 28th - Sunday 31st July
Where: Puglia, southern Italy
Lineup: Chaos In The CBD, Octo Octa, Afriqua, and many more
Polifonic is a "high vibe music and arts festival" in Puglia, a heavenly region in southern Italy, with the fest going down between Masseria Capece, Cala Maka and Lido le Palme. Focusing mainly on underground music, the festival is perfect for those looking to expand their musical horizons and find their new favourite artists. This year's lineup is looking brilliant with Octo Octa, Chaos In The CBD, and smaller acts such as Hiver and Rosa Calix.
---
(This embedded post has since been removed)
When: Friday 1st - Sunday 3rd July
Where: Parco Dora, Turin, north Italy
Lineup: Amelie Lens, Four Tet, Boris Brejcha, Peggy Gou, Camelphat, Diplo, Carl Cox, Helena Hauff
But if you're after something a bit more mainstream with bigger names of the scene, Kappa FuturFestival brings essential electronic music including techno, house, and tech house acts to its stages. This year will see the soon-to-be legend Peggy Gou, Amelie Lens, Boris Brejcha, Helena Hauff and so many more we know will play absolutely killer sets. KFF might just be Italy's biggest electronic music festival and we can't wait for it to kick off in July!
Find tickets for Kappa FuturFestival - here
-
---
I-Days
(This embedded post has since been removed)
When: Thursday 9th - Sunday 12th June
Where: Milan, north Italy
Lineup: Foo Fighters, Nile Rodgers & CHIC, Johnny Marr
I-Days is one of Italy's biggest festivals, as you can probably tell by the lineup, drawing 80,000 to its 2017 edition. With plenty of unreal artists on the lineup, including Foo Fighters, CHIC, Johnny Marr, Greta Van Fleet, The Struts, and L7, I-Days is one to watch as we enter festival season. And with it taking place in such a bustling, eventful location, there's loads to do before and after the festival. Why not have a nosy around the streets of Milan?
---
Siren Festival
When: Friday 19th - Sunday 21st August
Where: Vasto, Abruzzo, central/southern Italy
Lineup: TBA
A festival so close to a beach sounds just about as good as it gets but Siren Festival didn't stop there. Siren Fest is not only close enough to the beach that you could camp on it, but this small boutique festival also goes down in a beautiful, historical coastal town with crisp blue water and rustic, typical Italian architecture. Siren celebrates alternative music with past lineups including Slowdive, Public Image Ltd, Mogwai, James Blake, and Editors. The lineup hasn't been revealed just yet but with so many cracking acts to have played in the past, we bet it'll be unreal.
---
Just imagine going to a festival in Italy. It's warm, but not scorching, there might be beaches nearby, the architecture would add a whole other layer to the performances - it would be heavenly. And y'know, a lovely Italian pizza on a sunny afternoon followed by the best gelato you've ever had is a cracking way to sort out the inevitable hangover you'll have from getting on it for three days straight.
---
---
Check out our What's On Guide to discover even more rowdy raves and sweaty gigs taking place over the coming weeks and months. For festivals, lifestyle events and more, head on over to our Things To Do page or be inspired by the event selections on our Inspire Me page.


Header image: Decibel Open Air