Italy is famous for a fair few reasons. Italy was (and still is) home to dozens of crazy talented artists, stunning, instantly recognisable architecture, beautiful countryside, and so much more. It's the birthplace of opera, Milan is one of the fashion capitals of the world, and it houses gorgeous beaches where turquoise waters beat upon the sand. It's the perfect setting for a festival.
As festival season rapidly approaches, we're here to help you find your dream festival for 2023. And this time, we're checking out what's going down in Italy. So here are the best music festivals in Italy!
Ypsigrock
When: Thursday 10th - Sunday 13th August 2023
Where: Castelbuono in Sicily, south Italy
2023 lineup: Slowdive, Panda Bear & Sonic Boom, The Comet Is Coming, Still Corners, Ekkstacy, and more
Ypsigrock is held in Castelbuono, a town in Sicily, that can be recognised by its Medieval feel with its castles and fountains but also its breath taking views and green areas that look like something out of a movie. DIY mag said of the fest, "is this Europe's most picturesque festival? Almost certainly, yes." But don't take their word for it. A quick peek at the video above or a scroll through their Insta will confirm that for you.
As Italy's first boutique festival with an indie and alt-rock-leaning lineup and the sea nearby, you know this one's a good idea to keep an eye on.
---
Decibel Open Air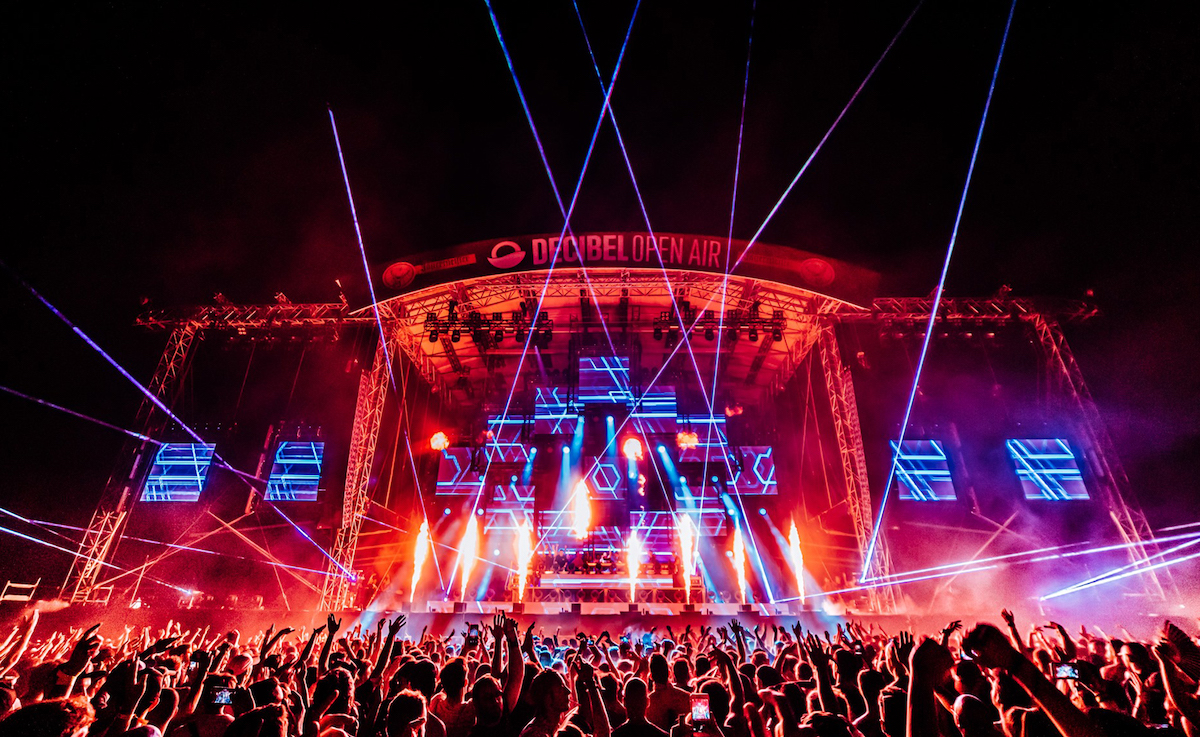 Photo: Decibel Open Air / Facebook.com
When: Saturday 9th - Sunday 10th September 2023
Where: Parco delle Cascine in Florence, north Italy
2023 lineup: Moderat, many more TBA
Decibel brings over 40 of the world's best DJs and live electronic acts to the culture-rich, artsy city of Florence each year. So far, the fest has only announced Moderat, so to give you an idea of what to expect, 2022's edition saw Amelie Lens, Peggy Gou, Fisher, Caribou, and Michael Bibi - basically the best in house and techno, trance, dance, psychedelic sub-genres, and more right now. Keep your eyes peeled for more announcements!
---
Locus Festival
When: Tuesday 8th - Monday 14th August 2023
Where: Locorotondo in Apulia, southern Italy
2023 lineup: The Comet Is Coming, Ezra Collective, Fatoumata Diawara, Makaya McCraven, many more TBA
Locorotondo is characterised by its cream buildings, small alleyways, terraces with gorgeous flowers, and streets meant for losing yourself in. It's basically what you imagine when you hear "paradise". And it'll once again be the home of Locus Festival, welcoming music fans to celebrate jazz, electronic, blues and world music in perfect, sunny August weather, as it does each year. So far, the fest has announced multi-genre band The Comet Is Coming and Ezra Collective, the most thrilling name in jazz right now, and many other killer artists.
---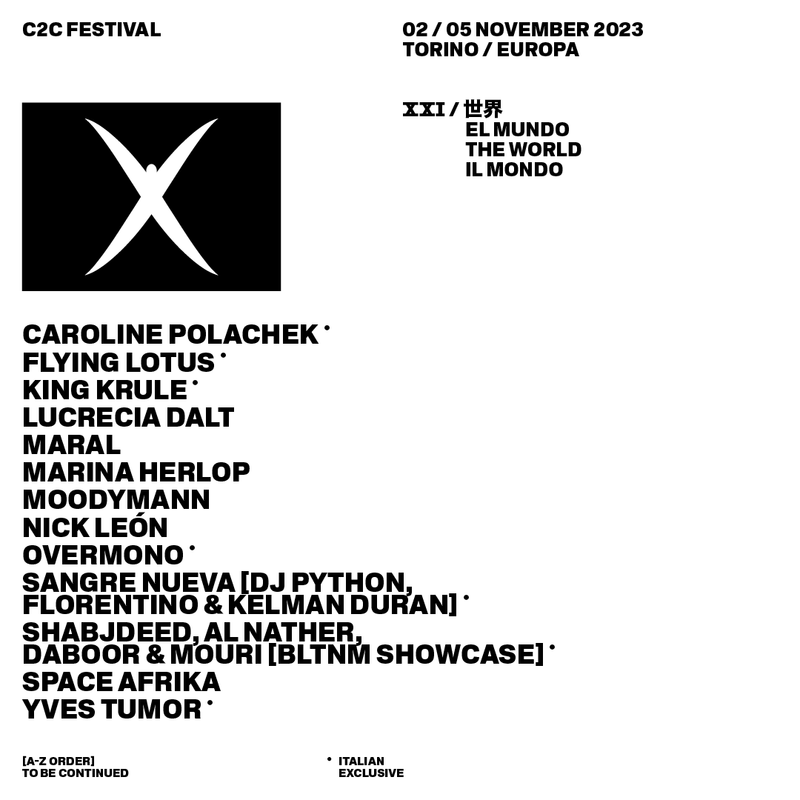 Photo: C2C Festival
When: Thursday 2nd - Sunday 5th November 2023
Where: Lingotto in Turin, north Italy
2023 lineup: Caroline Polachek, Flying Lotus, King Krule, Moodymann, Overmono, and more
Club To Club annually pulls together a lineup of some of the biggest names in electronic alternative music, with Beach House, Aphex Twin, Bonobo, and more plastered across past lineup posters. Alongside this year's delightful lineup, which already features Flying Lotus, Space Afrika, Lucrecia Dalt, and Marina Herlop, there'll be discussions and workshops to check out. C2C Fest started as a club night back in the naughties and has since grown to become a staple event in Turin, perfect for those curious to hear experimental sounds.
---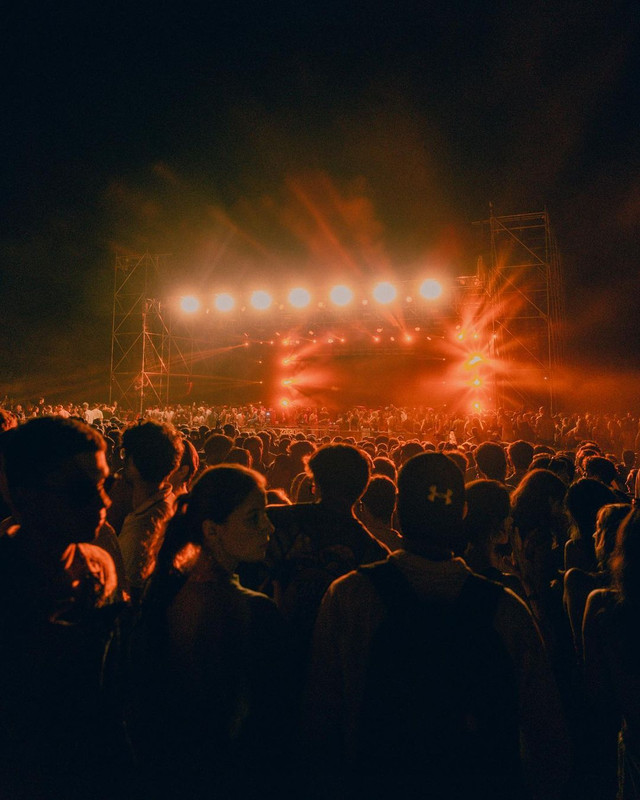 Photo: POLIFONIC / Instagram.com
When: Milan - 9th - 11th June 2023 / Puglia - 27th - 30th July 2023
Where: Milan, northern Italy / Puglia, southern Italy
2023 lineup: Milan - Bicep, Ben UFO, Helena Hauff, Little Dragon, and more / Puglia - TBA
Polifonic is a "high vibe music and arts festival" in Puglia, a heavenly region in southern Italy, with the fest going down between Masseria Capece, Cala Maka, and Lido le Palme. The fest also has an edition that goes down in Milan if you prefer the big city vibe. Focusing mainly on underground music, the festival is perfect for those looking to expand their musical horizons and find their new favourite artists. This year's lineup is looking brilliant with a names who are gaining popularity and a few here and there you might not have heard of before.

---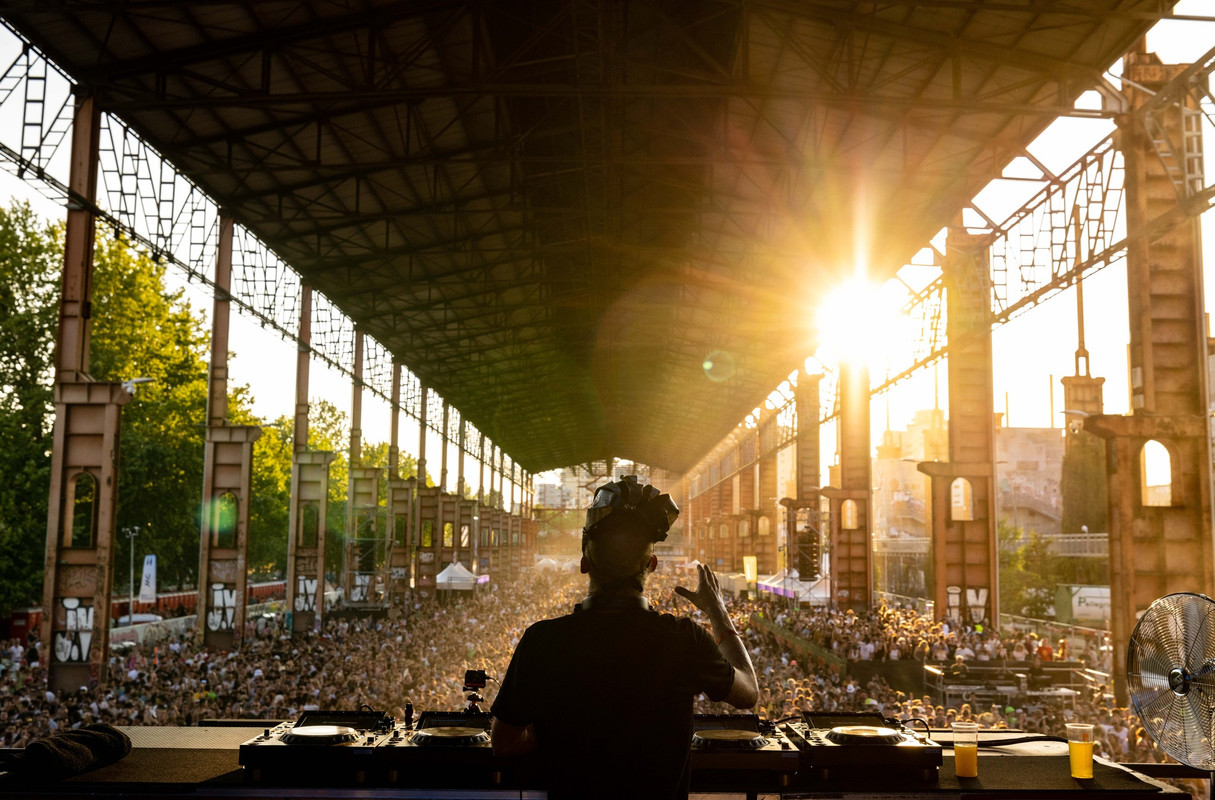 Photo: FuturFestival / Facebook.com
When: Friday 30th June - Sunday 2nd July 2023
Where: Parco Dora in Turin, north Italy
2023 lineup: Swedish House Mafia, Carl Cox (Hybrid live), Fatboy Slim, Black Coffee, more TBA
But if you're after a more mainstream electronic fest with bigger names of the scene, Kappa FuturFestival brings essential electronic music including techno, house, and tech house acts to its stages. This year will see a few soon-to-be legends hit the stage including I Hate Models, Chris Stussy, and Tale Of Us. A multi-award-winning fest with a cracking reputation among fans of booming tunes, if you're a fan of electronic tunes, KFF might just be the best of all Italy music festivals for you!
---
I-Days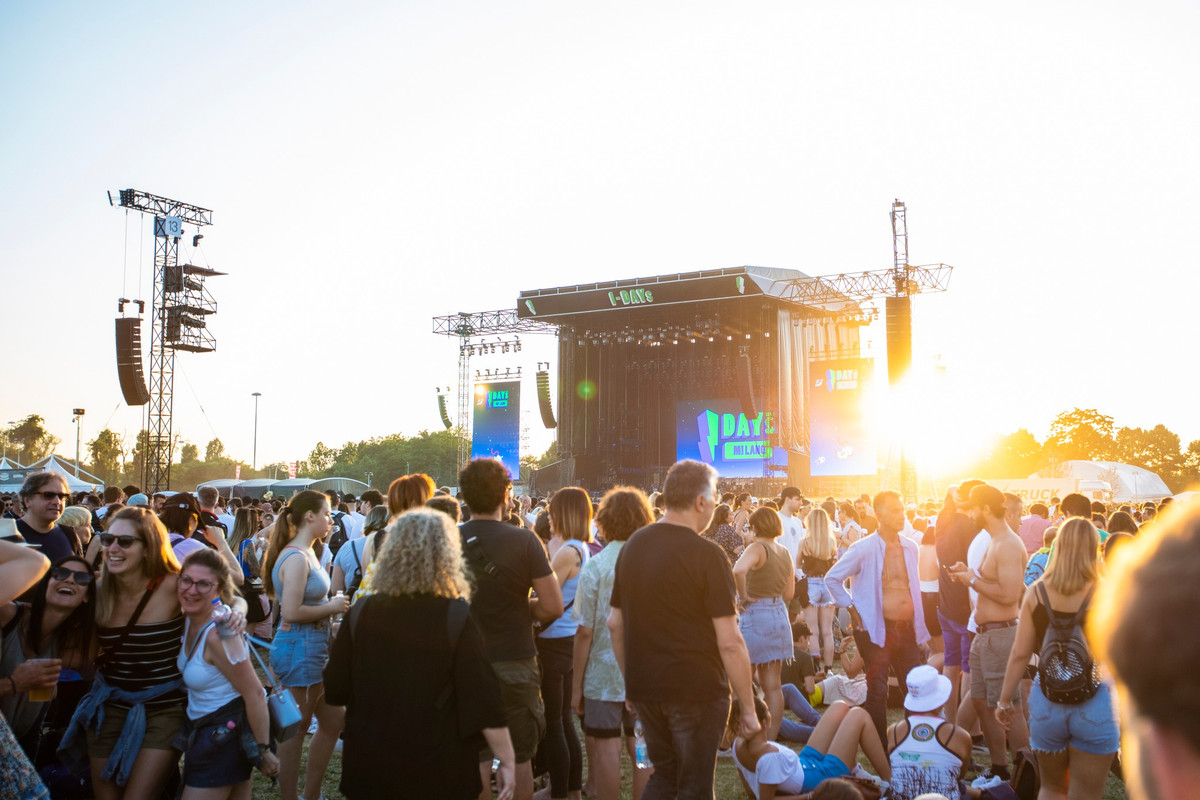 Photo: I-Days / Facebook.com
When: Thursday 22nd June - Saturday 15th July 2023
Where: SNAI Racecourse in Milan, north Italy
2023 lineup: Rosalia, Red Hot Chili Peppers, Arctic Monkeys, Travis Scott, Florence + The Machine, Paolo Nutini, many more
I-Days is one of Italy's biggest festivals (as you could probably tell by the lineup) and drew in 80,000 punters to its 2017 edition. With plenty of unreal artists on the lineup, including The Black Keys and Liam Gallagher, I-Days is one for fans of indie and rock to watch as we enter festival season. And with it going down in bustling, eventful Milan, there's loads to explore before and after the festival.
---
Just imagine going to a festival in Italy. It's warm, but not scorching, there might be beaches nearby, the architecture would add a whole other layer to the performances - it would be heavenly. And a lovely pizza followed by the best gelato you've ever had is a cracking way to sort out the inevitable hangover you'll have from getting on it for three days straight!
---
---
Check out our What's On Guide to discover even more rowdy raves and sweaty gigs taking place over the coming weeks and months. For festivals, lifestyle events and more, head on over to our Things To Do page or be inspired by the event selections on our Inspire Me page.


Header image: Decibel Open Air / Facebook.com