There's just something special about a forest festival isn't there? You manoeuvre yourself through a natural labyrinth as strobe lights peek out between the cracks as if some kind of UFO has landed nearby. The enclosed space of a forest can make a festival seem communal and intimate.
They are places of complete escape where you can forget about any worries of the daily grind or any kind of responsibility. So here we have compiled a list of forest festivals that will provide you with that much-needed getaway in 2021.
With a whole host of genres on offer from indie to house, techno, pop and beyond!
---
2021 lineup: Bastille, First Aid Kit, Snow Patrol
When: Thursday 22nd- Sunday 25th July
Where: Henham Park, Suffolk
One of the most impressive parts of Latitude Festival is the scale of the forest around it, enclosing and peering above all the tents below. A festival that is dedicated to greenery, it has environmentally friendly initiatives such as bicycle hire, zero waste campsites and water refills.
Of course, no forest festival would be complete without stages dedicated to the scenery around it and so at Latitude, you will find six right in the heart of the forest and separate areas dedicated to theatre, art installations and more.
-
---
2021 lineup: to be announced
When: Saturday 4th September
Where: Forbidden Forest, Bourne
Forbidden Forest was born out of a love for dance music and clubbing, with the organisers wanting to move away from the restricting spaces of clubs and warehouses. So, they planted down in The Oaks Forest and in celebration of their fifth edition, this year's event promises to be their biggest yet.
With intense performances and 12 hours of ensuing hedonism, prepare for the festival canopy to be lit up by lights of all colours, intensity and shape. The lineup is yet to be announced but expect a selection of well respected DJ's and producers.
-
---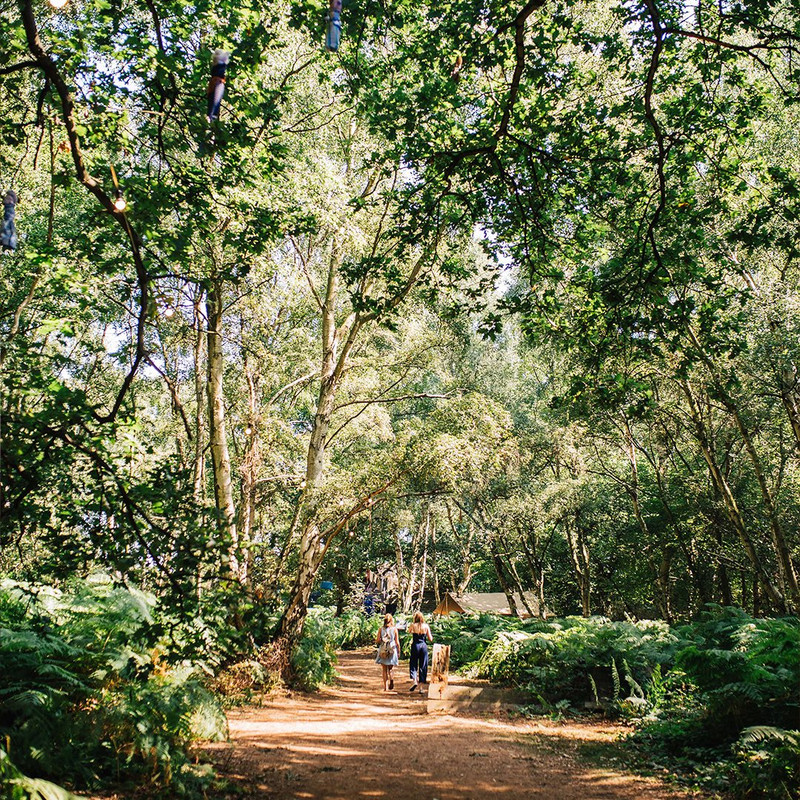 Image credit: Lost Village Festival (Facebook)
2021 lineup: to be announced
When: Thursday 26th- Sunday 29th August
Where: Lost Village Festival, Lincolnshire
Lost Village takes place in an abandoned woodland village, sounds kind of creepy right? This couldn't be further from the case, Lost Village is the place to be for all things house, techno, disco and dance. The trees providing the perfect cover as you step into this hidden land, a new world with mystery and wonder to discover.
Feel free to explore the village, taking in the sounds of the abandoned chapel, check out the global streetfood at Basecamp and take a relaxing trip to the Lake of Tranquility. Lost Village's mystery premise is an alluring prospect and no trip is ever the same.
-
---
2021 lineup: to be announced
When: Thursday 5th- Sunday 8th August
Where: Cornbury Park, Oxfordshire
Wilderness Festival is framed within the wonderful splendour of Cornbury Park in Oxfordshire. Created by the team behind Lovebox and Secret Garden party, this festival is an ode to diverse creativity. No name's for this year's edition have been revealed yet but it has previously played host to Loyle Carner, Foals and John Hopkins.
Artists from indie, funk, soul and dance all emerge here for a party within the meadows and if you really feel like it, you can even take a dive in the lake.
-
---
2021 lineup: Love Inc, Snap!, Ultrabeat, Flip N Fill, Ratpack, Shades Of Rhythm
When: Saturday 26th June
Where: Witton Country Park, Blackburn
Restricted Forest Festival is here to deliver what you've been sorely missing, a good old-fashioned rave-up. With music from the realms of house, techno and old skool, this is one of the most electric lineups of the year. From sunrise to sunset this day-long festival will once again be allowing limited access to the forest.
There's a lot of mystery surrounding the event including the promise of a secret headliner, but the forest itself is its own mystery. It's said that our ancestors were banned after becoming too addicted to the secret of the forest. Now it has been unlocked again for our everlasting enjoyment.
-
---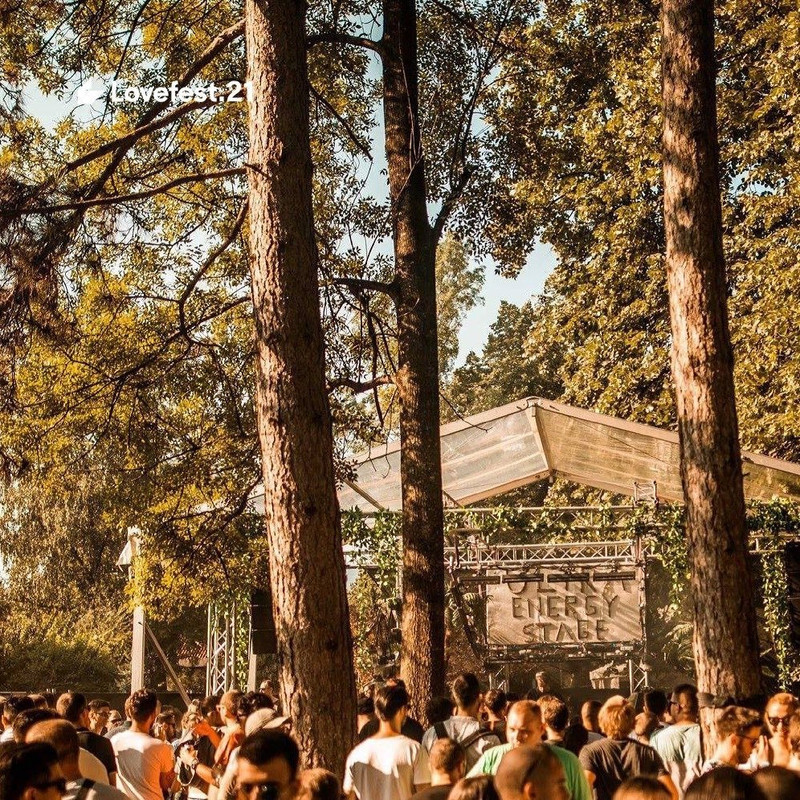 Image credit: Lovefest (Facebook)
2021 lineup: Patrick Topping, Apollonia, Jamie Jones, Ilario Alicante, Michael Bibi
When: Thursday 5th- Sunday 8th August
Where: Park Jezero, Kacarevo, Serbia
Lovefest is one of the biggest house and techno festivals in the world. They haven't revealed the full lineup for this year's edition yet but have already brought in huge names such as Patrick Topping and Apollonia. The festival does not stop with the music, also being a place of film screenings, workshops and more.
Set between the trees of Park Jezero in Serbia, Lovefest is undeniably a jaw-dropping location as you get nestled between the forest and get to experience some stunning set design and amazing pyrotechnics. It is well worth the trek to Europe for this one.
-
---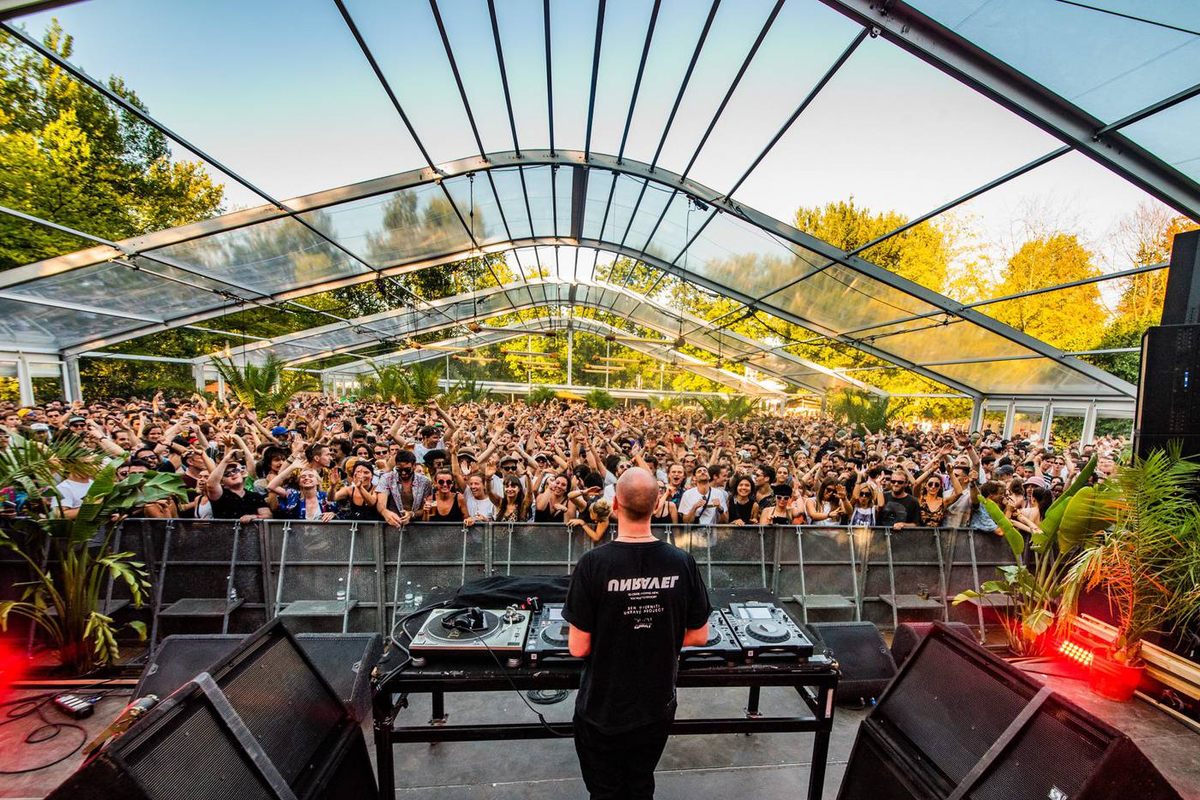 Image credit: Dekmantel (Facebook)
2021 lineup: Helena Hauff, DJ Harvey, DJ Stingray, Floating Points, KOKOROKO
When: Wednesday 4th- Sunday 8th August
Where: Amsterdamse Bos, Amsterdam, Netherlands
Dekmantel Festival is based in Amsterdam and brings together some amazing electronic music acts each year. The 2021 edition is stacked with brilliant names from Floating Points to DJ Harvey. An outdoor festival that stretches across 6 different stages in the huge Amsterdamse Bos.
Stages are packed in tightly by borders of trees, giving the festival quite an intimate feeling despite its size. Dekmantel has a reputation for being the place where artists are allowed to let loose, making for a cutting edge festival that has the artists on show trying to push boundaries at every turn.
-
---
2021 lineup: Eats Everything, Audio Anonymous, Quivver, Aidan Doherty, Brainiac, Josh Monkman
When: Thursday 8th- Saturday 10th July
Where: Coney Woods, Leicestershire
Noisily festival has a strong ethos that reflects its surroundings of Coney Woods. They have five pillars of Inclusion, The Environment, Wellness and Education, Community and Creativity. With 6,000 people entering this festival it feels like a close-knit community of shared beliefs.
The lineup is a range of artists from various different parts of electronic music and also includes a lot of local acts too. Noisily has a distinctively psychedelic feel in its lighting arrangements, as they transform the woods into a place from another world.
-
---
Cloudspotting Music and Arts Festival
2021 lineup: Snapped Ankles, Chloe Foy, Gideon Conn, Soccer96, Loose Articles, John Bramwell
When: Friday 23rd- Sunday 25th July
Where: Gisburn Forest, Clitheroe
Cloudspotting Festival will be celebrating its 10th anniversary this year. It's built up a strong DIY reputation and as a result has a friendly, communal feeling to it. It's a festival that encourages participation and ingenuity and you can see that in the wonderful mix of independent artists they have on the lineup.
Set within the beautiful, pristine environment of Gisburn Forest, it's a perfect hideaway that makes for a magical atmosphere. Cloudspotting thrives off of the intimacy that you just won't find at larger festivals and brings together a wide mixture of talent over to Clitheroe.
-
---
Have these forest festival recommendations woken up the adventurer in you? Well if you're looking for more amazing festivals that are on this year then check out our festival finder here.
Header image credit: Noisily Festival (Facebook)