Celebrating the one-of-a-kind and still thriving culture of vinyl, those devoted to the format, and, most importantly, the thousands of independent stores across the globe that continue to curate and procure great records for all us cratediggers - Record Store Day returns this year with an extra special double-date feature instore.
Taking place over two days this summer - Saturday 12th June and Saturday 17th July - in response to the ongoing COVID-19 pandemic, the popular record collecting event will see a variety of well-known acts and collectives releasing exclusive singles, EP's and albums via independent record stores worldwide.
Launched in the United States back in 2007, Record Store Day or RSD is now a worldwide phenomenon with stores participating on basically every single continent across the planet. A widely recognised international day of celebration amongst music fans, the passionate teams of staff who manage stores and all the artists involved.
Featuring a long list of limited-edition releases, this year's instalment looks to be the biggest yet with over five hundred unique products up for grabs - including live albums, remixed EP's, film soundtracks and more.
To honour this very special day and the significance of record stores in British culture, we've handpicked some of our favourite imminent releases from the many soon to be on offer. Covering an eclectic range of genres from neo-soul and jazz, to post-punk, electronic, pop, folk and disco - there's bound to be a record listed below to suit your vibe.
Begin your Record Store Day research today and prepare for both of this year's drops by taking a look over the list below...
(Click or tap on the artist names below for tickets to upcoming events and more...)
Drop 1 - Saturday 12th June 2021:
Shame - Live in the flesh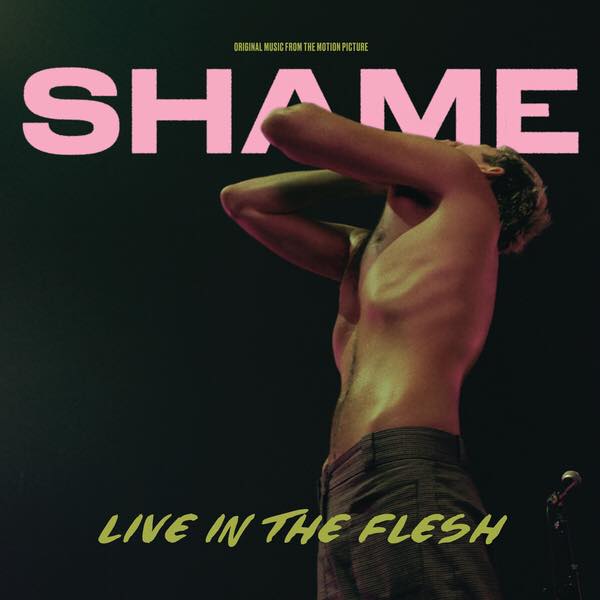 Image credit: Shame
South London based post-punk outfit, Shame took the alternative scene by storm on their arrival back in 2018 with debut album 'Songs of Praise', and once again at the very beginning of this year with highly-anticipated sophomore LP, 'Drunk Tank Pink'. Produced by James Ford (Arctic Monkeys, Depeche Mode, Foals), the groups latest album scored them a top ten chart position in the UK album charts.
Unable to showcase the album live due to the current global pandemic, the young band devised a plan to film and live-stream seven tracks from 'Drunk Tank Pink' from London's historic Brixton Academy music venue, allowing them to perform in front of fans once again, albeit in a virtual format. 'In The Flesh' features live audio recordings from this very show and is available as a limited edition release this Record Store Day.
Find tickets to watch Shame live - here
-
BC Camplight - Hide, Run Away/ Blink Of A Nihilist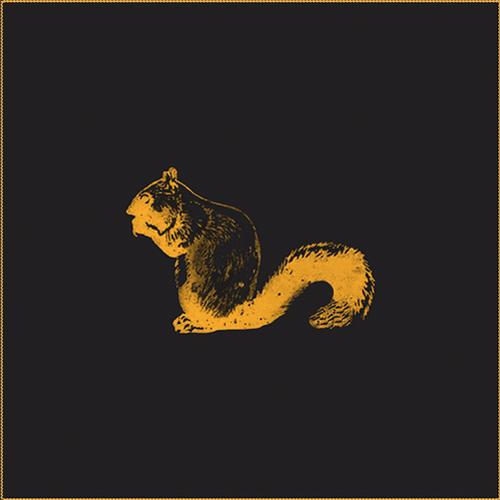 Image credit: BC Camplight
Philadelphian singer-songwriter BC Camplight is set to release two of his most acclaimed albums, debut record Hide, Run Away and follow up Blink of a Nihilist on vinyl for the very first time as part of this RSD '21.
Likened to the likes of Badly Drawn Boy and Ben Folds, and inspired by the sounds of Elton John, the American artist, real name Brian Christinzio, has a flair for crafting and splicing together beautiful synth-pop and '50s tinged rock n roll. Featuring intelligent and humourous lyrical content inspired by his move to Manchester in the north of the UK back in 2012, both albums resonated well here in the UK, receiving rave reviews.
Both limited-edition 12 inch records, released via One Little Independent Records (Bjork, Sneaker Pimps, Alabama 3) will be pressed on a special marble-effect coloured vinyl with brand new artwork to commemorate the double album issue.
Find tickets to watch BC Camplight live - here
-
Disclosure - Energy
World-dominating electronic duo, brothers Howard and Guy Lawrence AKA Disclosure will release last years Grammy-nominated full-length, ENERGY to help promote and celebrate this year's forthcoming Record Store Day.
The album, released via Island Records, is the pairs third album to achieve chart-topping success since they broke into the mainstream almost a decade ago. Charting at number five on the UK album chart, ENERGY received not one but two nods from the Grammy's in 2020, for Best Dance/Electronic Album and Best Dance Recording for the track 'My High' ft. Aminé and Slowthai.
Featuring a danceable, South American inspired, carnivalesque flavour throughout and some incredibly high profile guest appearances, from names the likes of Kelis, Common, Slowthai, Fatoumata Diawara and Channel Tres, this is limited double picture disc release is one we're definitely eager to get hold of.
Find tickets to watch Disclosure live - here
-
Billy Nomates - Billy Nomates
Serial collaborator of post-punk duo Sleaford Mods, fast-rising alternative act Billy Nomates is set to reissue her critically acclaimed self-titled debut on Saturday 12th June, in a brand new and modified housing. The exclusive variant will be contained within a deluxe spined sleeve, complete with a printed insert, handwritten lyrics and a download card.
A scorn and stripped back lyrical offering positioned over crude DIY arrangements, the impressive record has been noted for its quintessential take on British politics, themes surrounding inequality and the worsening UK employment market.
Exhibiting hints of Nomates influences throughout, from Sonic Youth and Nick Cave to the raw and unpolished sound of friends Sleaford Mods, the eleven-track record caught the attention of trusted platforms the likes of radio station BBC 6 Music and even the ear of Portishead's Geoff Barrow, who signed Nomates to his own label, Invada Records.
Find tickets to watch Billy Nomates live - here
-
Easy Life - Lifes a Beach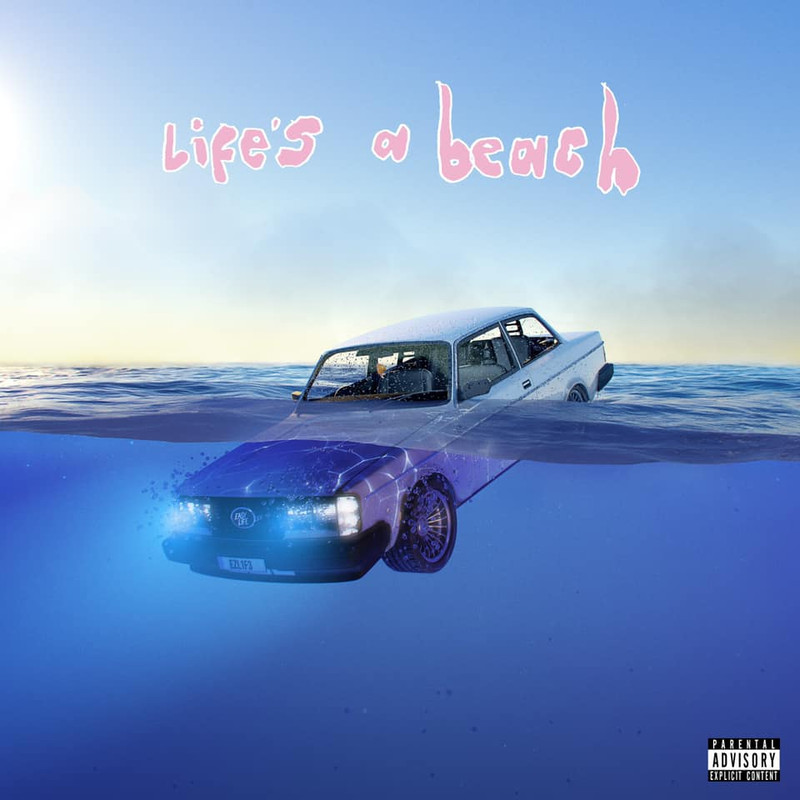 Image credit: Easy Life (Facebook)
Joining in with Record Store Day celebrations for the first time in their short yet prosperous career thus far, genre-fusing Leicester group Easy Life will issue a very special and limited edition of their brand new debut album, 'Life's A Beach', just a week after its release to the general public.
The East Midlands quintet, whose sound jumps between indie, hip hop and R&B, is set for a busy summer this year, recently announcing a sixteen-date tour performing at record stores across the UK throughout June and July. Performing live and in front of an audience for the first time in almost two years, fans can expect to hear some of the groups biggest hits from the new record, including 'Nightmares', 'Daydreams' and 'Skeletons'.
Get your hands on the exclusive Record Store Day variant of the album, of which there are only one thousand copies, which includes one-off artwork and a heavyweight vinyl in orange.
Find tickets to watch Easy Life live - here
-
Everything Everything - Supernormal / Mercury and Me
One of the most ambitious and innovative pop acts to emerge out of the UK's affluent music scene in recent years, Mercury Prize and Ivor Novello nominees Everything Everything have recently returned to the fore with brand new music, following last years acclaimed fifth studio album release, RE-ANIMATOR.
The Manchester band, who had to postpone the release of last years album and tour due to the COVID pandemic, have been back in the studio again as of late, recording a version of legendary post-punk act Gang of Four's 'Natural's Not In It', to commemorate the life of guitarist, Andy Gill.
Written during the last year's album recording sessions, the two singles, 'SUPERNORMAL' and 'Mercury and Me' will be released on a 10 inch colour splattered vinyl, and will also include special remixes of tracks from the RE-ANIMATOR album from artists the likes of Foals and IOE AIE.
Find tickets to watch Everything Everything live - here
-
Baby Strange - In the flesh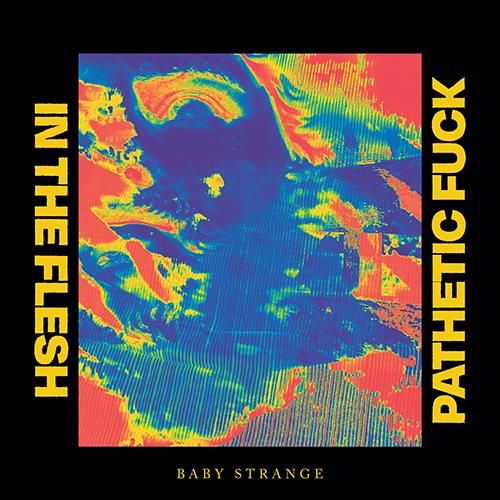 Image credit: Baby Strange
Another exclusive created especially for this year's Record Store Day. A Double A-side 7-inch single featuring Glaswegian trio Baby Strange's latest studio release 'In the Flesh' as well as a cover of Americana inspired artist, Nicky William's 'Pathetic Fuck'.
Signed to Swedish boutique label, Icons Creating Evil Art alongside covered artist Nicky William, the Scottish rock revivalists have become renowned for their energetic live shows and menacing sound, kicking up quite the fuss on the alternative live scene over the past few years.
Made up of members Johnny Madden on vocals and guitar, Connaire McCann on drums, and Aidan McCann on bass, the three-piece will issue the unique double single on drop one of this year's Record Store Day less than two months after releasing Land Of Nothing, the bands latest EP. The band will head out on a run of shows across the UK towards the end of the year, showcasing tracks from the widely well-received record.
Find tickets to watch Baby Strange live - here
-
Fatboy Slim - Weapon of Choice (20 year anniversary)
Norman Cook more commonly referred to as superstar DJ, Fatboy Slim has confirmed a special picture disc reissue of his chart-smashing single, 'Weapon of Choice' on June 12th, commemorating twenty years since its initial release.
The iconic pop track, which many of us will remember for its zany music video involving Oscar-winning actor Christopher Walken dancing around an empty office, will also come with a new and exclusive remix from electronic duo, AKA AKA.
With society and hospitality set to fully reopen to the public this year, Fatboy Slim has recently announced a handful of live dates to celebrate the return of normality and non-socially distanced audiences. Watch him live in venues across the UK this November, as he embarks on his aptly named 'We've Come A Long Long Way Together' tour.
Find tickets to watch Fatboy Slim live - here
-
Haim - Gasoline ft. Taylor Swift
Grammy-nominated American trio, Haim will release a new 7-inch version of their track 'Gasoline', taken from the bands latest album offering Women in Music Pt III.
Featuring vocals from global pop megastar, friend and self-proclaimed 'fourth sister of the band', Taylor Swift, the single makes up one of eighteen tracks included on the expanded album, released back in February this year. It's the second time the internationally recognised songstress has teamed up with the Californian sisters, having previously collaborated on 'No Body, No Crime', from Taylor Swift's second album, Evermore.
The coloured limited edition vinyl will include both versions of the track, with and without vocals from Swift.
Find tickets to watch Haim live - here
-
The Lathums - Live at Blackpool Tower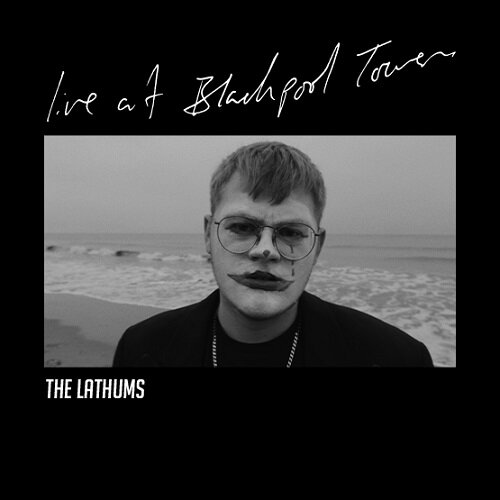 Image credit: The Lathums (Facebook)
Fast-rising indie four-piece, The Lathums will issue a special vinyl pressing of last years free live-streamed performance at Blackpool Tower's ornate and famous Circus Room. The exclusive Record Store Day release will include some of the bands most favoured tracks, including the single 'I See Your Ghost' and others from the band's forthcoming EP, Ghosts.
Filmed under strict Covid-Safe conditions, The Lathums snatched at the opportunity to perform in the Circus Room, the first band to do so since Madness in 1990, putting on a free virtual show for their loyal fans who have stood by their side since their breakthrough into the mainstream back in February 2020.
Now planning their return to the stage in the latter half of the year, following the recent postponement of this springs tour, the young Wigan-based group will hit the road once again, taking in 25 dates across the UK on their first huge headline tour.
Find tickets to watch The Lathums live - here
-
Lupe Fiasco - Food & Liquor I & II
Chicago-born, Grammy-award winning rapper, Lupe Fiasco will release an exclusive LP set to mark the first of two Record Store Day drops this year, including his critically acclaimed debut album, Food & Liquor and follow up record, Food & Liquor II.
The globally admired rap star, whose most familiar works include massive tracks 'Kick, Push' and 'Superstar', featuring singer Mathew Santos, will issue both albums together in one collection for the very first time this year, celebrating the 15th anniversary of the debut record.
Nominated for four Grammy awards in the same year it was released, back in 2006, Food & Liquor was an instant hit with fans of hip hop the world over and is still as current and as fresh sounding as it was when it first hit the airwaves. Featuring production chops from the likes of Kanye West, The Neptunes (Pharrell Williams and Chad Hugo), Mike Shinoda and Jay-Z, the now legendary album was always destined to be something special.
Find tickets to watch Lupe Fiasco live - here
-
The Magic Gang - The Magic Gang
Brighton Indie quartet, The Magic Gang have excitedly announced their involvement with this year's Record Store Day, reissuing their breakthrough self-titled debut on a vibrant 12-inch yellow vinyl. The exclusive release will also contain a unique 7-inch cover version of American singer Dionne Warrick's, 'Walk On By'.
Raised on a varied and eclectic catalogue of works from a bunch of influential music greats, the likes of Weezer, The Beatles and British rock duo, Ultimate Painting, the four-piece have successfully managed to achieve mainstream success of their own accord with the release of 2018's self-titled record. Producing their own unique brand of inoffensive and breezy guitar music, stocked full of hooky choruses and melodies, here is a band proving that indie music is in fact alive and well in 2021.
In addition to touring venues across the UK this October, the band have a busy festival season ahead with appearances confirmed to take place at the likes of Truck Festival, The Great Escape and the Neighbourhood Weekender.
Find tickets to watch The Magic Gang live - here
-
Metronomy - The Look (10 year anniversary)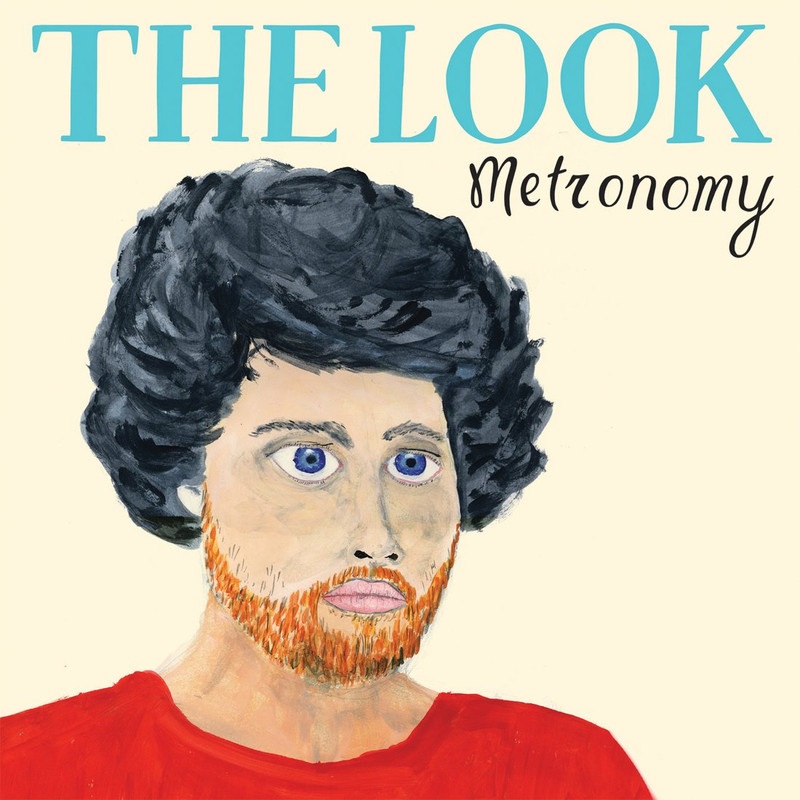 Image credit: Metronomy (Facebook)
Metronomy's most popular and successful single to date, 2011's 'The Look' turned ten years old this May, along with the critically acclaimed album upon which it featured, The English Riviera. To celebrate this milestone, the band have agreed to release a limited edition 7-inch for Record Store Day 2021, with a brand new and exclusive B side remix of the track from psychedelic pop duo, MGMT.
The huge single, and album, inspired by the group's beautiful native Devon home on the South Coast of the UK, is one of several standout indietronica tracks on the record. Other earworms include 'The Bay' and 'Everything Goes My Way.'
Metronomy will head back out on the road in 2022, performing tracks from their decade-old album on their 'Metronomy Forever' UK tour. The run of dates will culminate with a massive show at London's Alexandra Palace.
Find tickets to watch Metronomy live - here
-
Nubya Garcia - SOURCE
English saxophonist and jazz composer, Nubya Garcia has partnered with renowned music producers Makaya McCraven, DJ Tahira and more to produce a special Record Store Day 12-inch release, featuring remixed tracks from her acclaimed debut album, SOURCE ≡ OUR DANCE.
The album, issued via one of the world's finest imprints Concord Jazz in 2020, received rave reviews from a number of trusted critics and publications around the globe, from the likes of The New York Times and Pitchfork to NPR and Rolling Stone Magazine. It follows three extraordinary breakthrough years for the London based creative, who won a series of awards for her work on celebrated EP's 5ive and When We Are, including the Jazz FM Breakthrough Act of the Year Award and the Sky Arts Breakthrough Act of the Year Award.
Find tickets to watch Nubya Garcia live - here
-
Sub Focus - Solar System / Siren
Coming out on drop one of two this year, Solar System/Siren from trailblazing drum n bass DJ, Sub Focus will have bass heads and junglists scrambling to their local independent record stores.
The 12-inch double A-side will include two of the sought-after producers biggest club hits, released back in 2019, and will be pressed onto a heavyweight vinyl format especially for Record Store Day 2021, for the very first time.
You can catch both of these huge tracks live at festivals and venues across the UK and beyond this year, as Sub Focus gears up for a huge end to the year. Appearances at events such as Detonate Festival, Project 72, Beach Grind and more have all been confirmed.
Find tickets to watch Sub Focus live - here
-
---
Drop 2 - Saturday 17th July 2021:
Purple Disco Machine - Soulamtic
A super limited and extravagant vinyl release is set to hit record stores on the second drop date of this year's Record Store Day celebrations, from crossover dance superstar, Purple Disco Machine.
Re-issuing his massive 2017 debut Soulmatic, which includes a bunch of high profile collaborations with the likes of CeeLo Green, Boris Dlugosch, Faithless and Kool Keith, the internationally recognised electronic producer has chosen to release only one thousand hand-numbered copies of the album on gold vinyl. Rare copies of the record released back in 2017 can still be purchased online but can cost anywhere between £150 and £400.
Get your hands on this in-demand edition, featuring tracks 'Let the music play', 'Pray for me', 'Body Funk' and more, this July.
Find tickets to watch Purple Disco Machine live - here
-
Mungos Hi Fi - Antidote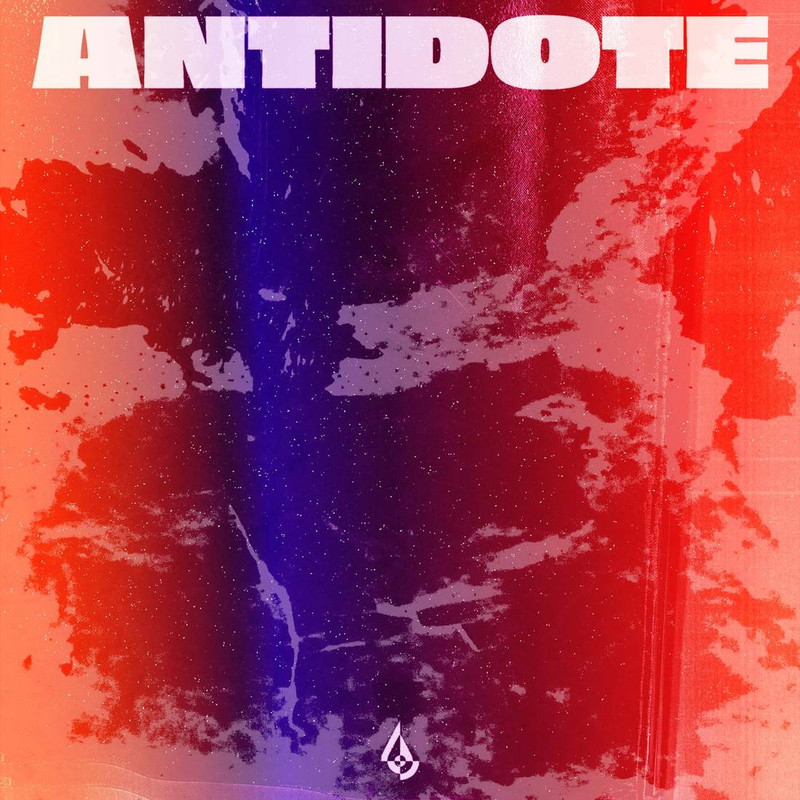 Image credit: Mungo's Hi Fi (Facebook)
Antidote is a brand new collection of restorative dub tracks from Scottish sound system collective, Mungo's Hi Fi set to feature on drop two of this year's forthcoming Record Store Day celebrations.
The exclusive release is the latest long-playing record from the dub outfit. A self-described musical prescription to ease the stresses of modern life, its content has been purposely designed and assembled to make the listener reflect inwards and on the natural surroundings. Far out.
The ten-track album of remixes of existing and yet to be released Mungo anthems has been inspired by various pioneers of the dub sound, such as King Tubby, The Scientist and Errol Thompson, yet crafted with a more contemporary focus.
Find tickets to watch Mungos Hi-Fi live - here
-
Squid - Near The Westway (edited)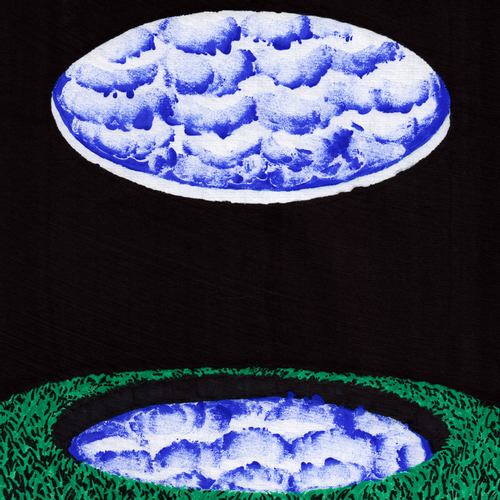 Image credit: Squid (Facebook)
Warp Records roster act, post-punk outfit, Squid have foreplanned and executed their Record Store Day offering this year, recording two live tracks for a live-to-vinyl exclusive back in April.
Near The Westway, which was aired at the time of recording live on Steve Lamacq's BBC 6 Music radio show, was produced and pressed using the original process artists once used to record music before the introduction of modern studio equipment. This meant there was quite literally no room for error when the band were performing.
The two tracks set to feature on the 12-inch vinyl record will be taken from the bands latest LP 'Bright Green Fields', released last month.
Find tickets to watch Squid live - here
-
Do Nothing - Adventures in success
One of Nottingham's slickest and most charismatic sounding alternative groups, Do Nothing will release a special one-off pressing of their cover of Will Powers humorous track, 'Adventures in Success' on Saturday 17th July.
Following the bands latest lauded release, the Glueland EP issued back in March this year, the specially recorded single still has an air of the bands overweening, groovy post-punk sound, which many have compared to the likes of Talking Heads and LCD Soundsystem. Not bad comparisons at all.
The black standard weight vinyl will also feature a never before heard remix by Teleman drummer and producer, Hiro Ama.
Find tickets to watch Do Nothing live - here
---
Listen to this weeks instalment of the Guest List Podcast below to hear more about Record Store Day 2021 - including interviews with Megan Page, Marketing Manager at Record Store Day UK, Emily Waller who is the Marketing Manager at Rough Trade stores in the UK and Jeremy Pritchard, bassist of the hit indie rock band, Everything Everything.
---
---
To find tickets for upcoming gigs, concerts, tours and more where you are, head to our Live page or check out our What's On guide