It's time again dear friends to share with you our top selection of the best new albums, either due for release or that have already seen the light of day, in Skiddles Q2 album roundup.
Our well informed and considerably music-obsessed Skiddle team have collectively been very busy lately; skimming through playlists, podcasts and radio stations, listening intently to some of the newest LP's out in the ether, making notes and conferring into the small hours each and every night. We take music quite seriously here in case you hadn't noticed. And after many heated exchanges and lengthy debates, finally, we've come to an agreement and pinned down our top five full-length records. The ones that we think you really ought to know about and listen to over the next couple of months.
Check out Skiddle's Q2 album roundup selections below...
(Click or tap on artist and event names below for tickets and more)
Easy Life - Life's A Beach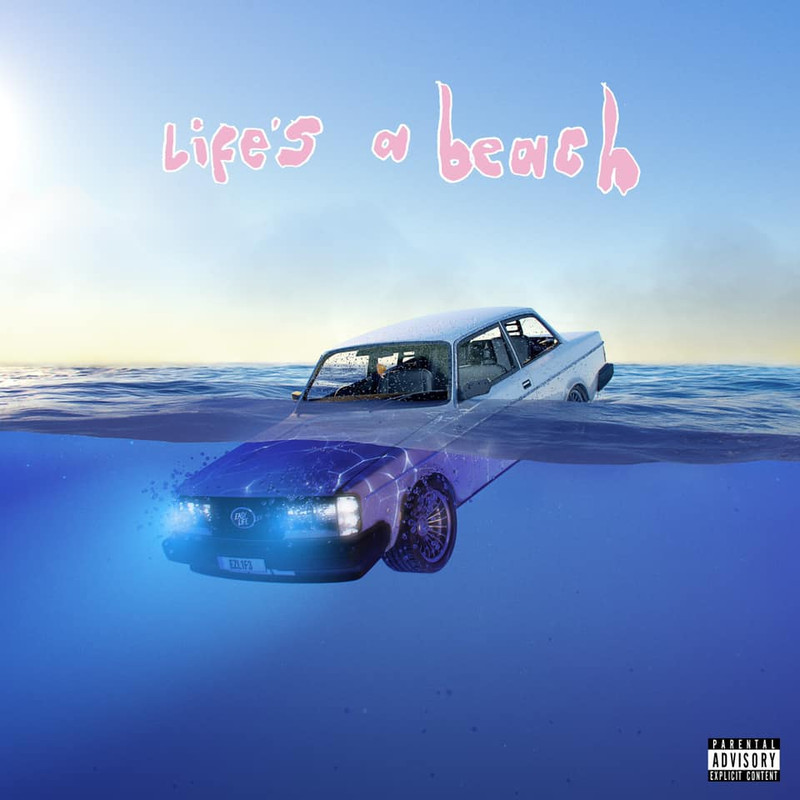 Jazz-infused R&B collective, Easy Life have quite literally taken over the British airwaves since their arrival on the scene back in 2017. Since then, they've conquered many a stage and audience, put out a whole bunch of well-received singles and accomplished EP's, worked with the likes of Brit Award winner Arlo Parks, on 2019's Sangria, and even soundtracked Michaela Coel's critically acclaimed drama series, I May Destroy You. Talk about hitting the ground running...
Now, the Leicester-based outfit turns their attention to the imminent release of their highly anticipated debut album 'Life's A Beach'. Set to hit streaming platforms and record stores from tomorrow (Friday 28th May 2021) the twelve-track LP features some of the bands best work to date, including emotive opening track 'A Message to Myself' (Check out the official music video below), and notable singles 'Nightmares', 'Skeletons', 'Ocean View' and more.
We're getting some serious Jamie T vibes from this record, and we like it.
FFO: Jamie T, Alfie Templeman, Loyle Carner
Skiddle's top tracks: Ocean View, Nightmares, Have a Great Day
---
Leon Vynehall - Rare, Forever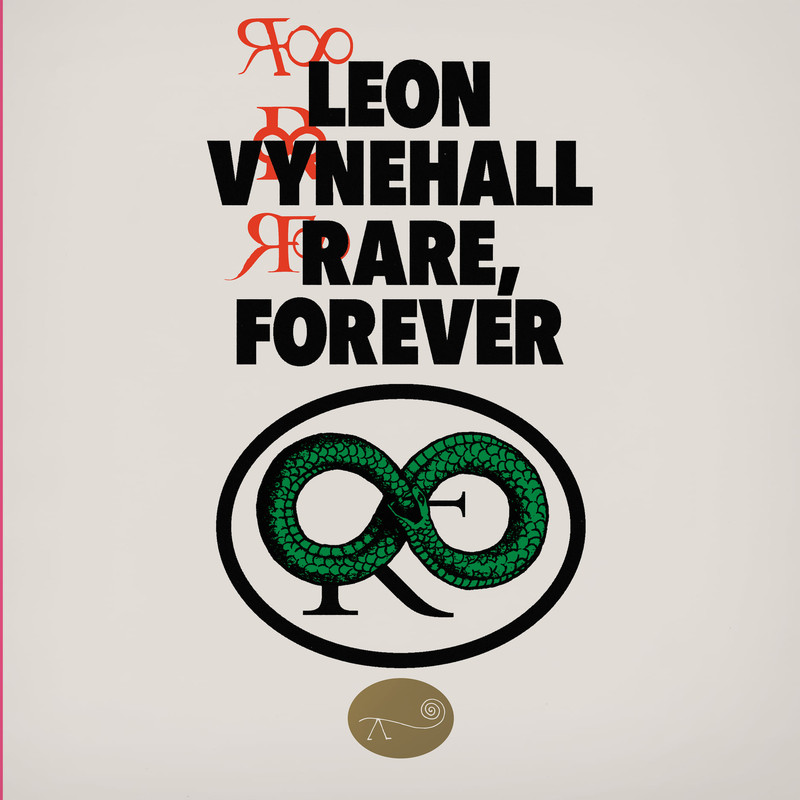 Conceptual soundscape designer, DJ, producer and multimedia artist, Leon Vynehall returned to the fore of electronic music back in April this year, with his highly anticipated sophomore record - Rare Forever.
One of the most intriguing figures operating within the British dance scene, Vynehall first found his feet in music as a musician, playing the drums, piano and synthesizer for a number of projects before moving into producing house music.
He's since written and released a steady stream of well-received abstract records, via imprints the likes of George Fitzgerald's ManMakeMusic, based upon an array of different themes, concepts and ideas; the likes of his 2014 breakout EP Music for the Uninvited, an introspective look at the music of his formative years as a child, and 2018's critically-acclaimed serene masterpiece, Nothing Is Still, a sonic narration of the tale of his grandparent's emigration to the United States.
Following in the same vein as his previous releases but with a noticeable shift towards a more club vibe, his latest full-length might just be his best yet. Pushing the production of electronic music to its very limit, each of the albums twelve tracks is a genre-defying work of art, bringing together a range of influences and sounds - from jazz and classical music, to deep house, bass and techno - and arranging them together in such a perfect manner that the listening experience becomes almost trance-like.
A hypnotic and extremely thought-provoking record, that becomes more engrossing with each and every listen.
FFO: Floating Points, Chaos in the CBD, Romare
Skiddle's top tracks: Ecce! Ego!, Snakeskin ∞ Has-Been, Dumbo
---
Hiatus Kaiyote - Mood Valiant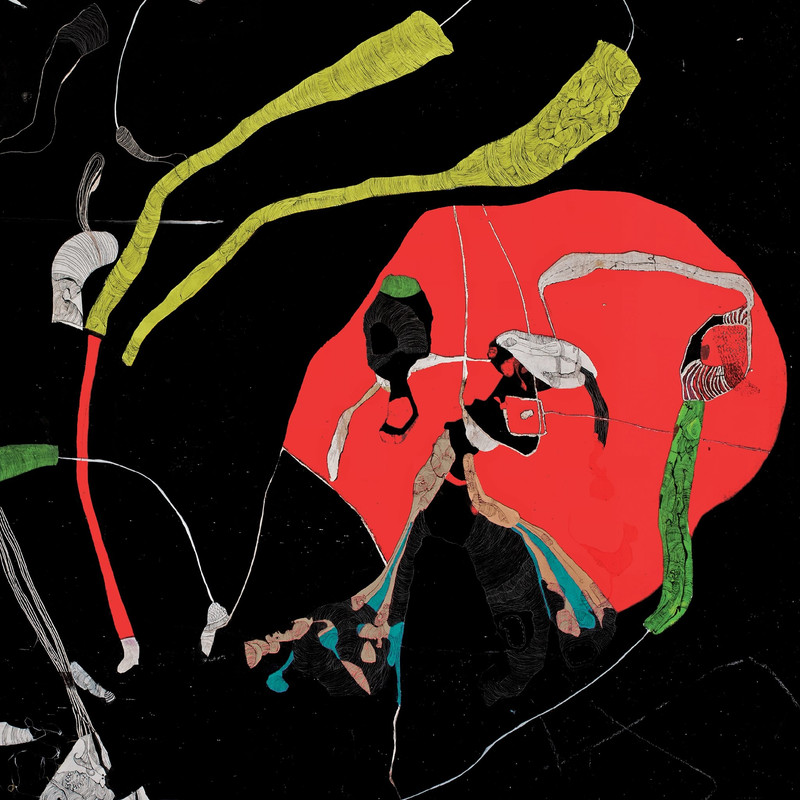 Grammy-nominated, Australian neo-soul outfit, Hiatus Kaiyote announced the release date of their long-awaited third album, Mood Valiant back in March this year.
Set to be delivered via illustrious imprints Brainfeeder Records and Ninja Tune on Friday 25th June, the twelve-track LP is the groups first full-length in just over six years and follows 2015's Choose Your Weapon, an internationally acclaimed record sampled heavily by some of the biggest hip-hop and rap stars on the planet - the likes of Drake, Kendrick Lamar and Beyonce to name a few.
Originally written and recorded back in 2018, the making of Mood Valiant was paused when striking frontwoman, singer-songwriter and guitarist, Nai Palm AKA Naomi Saalfield was diagnosed with breast cancer. Having now received treatment for the disease, the Melbourne-based four-piece are champing at the bit, raring to get back out on the road to support the new record after over a year away from the stage.
Issuing only two singles from the album thus far, both 'Get The Sun' and the latest offering 'Red Room', a track written about the sun setting in Nai Palm's childhood bedroom, signal more of what all Hiatus Kaiyote fans out there had been hoping to hear. More sun-drenched production with mellowed out guitars, a funk-laden rhythm section, and the utterly beguiling vocal lines and lyrics of Nai Palm.
A record we're tipping to be included on a lot of peoples end of year lists.
FFO: Erykah Badu, Jordan Rakei, Moonchild
Skiddle's top tracks: Get The Sun, Red Room
---
Black Midi - Cavalcade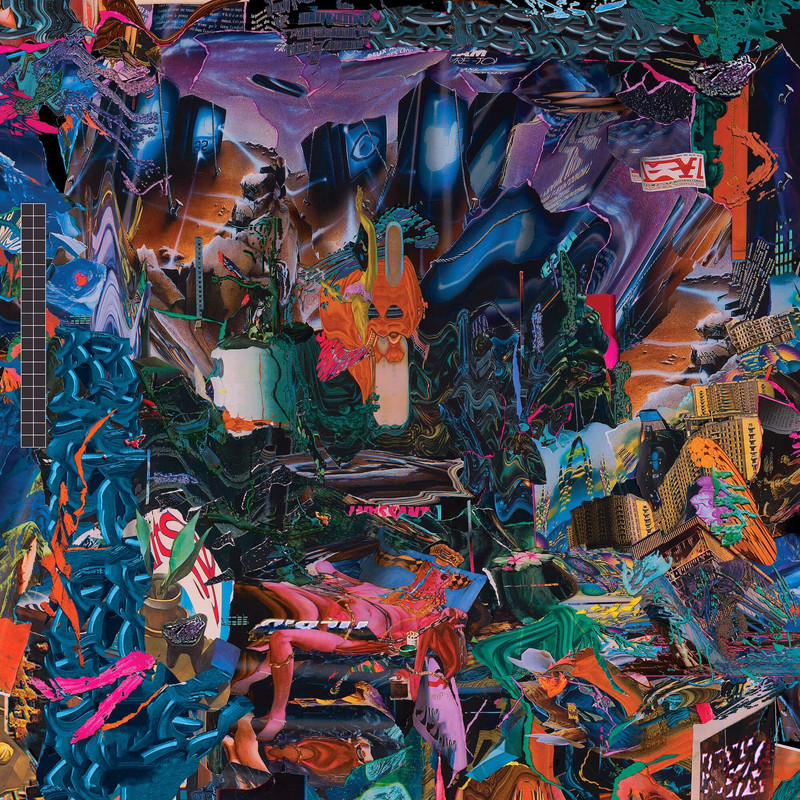 Fans of prog-rock, math-rock, noise rock, jazz and basically every other genre of music that melts your mind, will undoubtedly be bowled over by the latest album offering from experimental London foursome, Black Midi.
For those unaware of the somewhat uncategorisable British group, Black Midi broke out of the underground scene and onto playlists and radio stations across the UK back in 2018, with a mysterious and challenging single release named 'BMBMBM'. Featuring the adept musicianship of members Geordie Greep (vocals and guitar), Matt Kwasniewski-Kelvin (vocals and guitar), Cameron Picton (vocals, bass guitar and synths) and Morgan Simpson (drums), the single was mixed, mastered and released by legendary producer and Speedy Wunderground head honcho, Dan Carey, with the succeeding debut album, Schlagenheim finding a home on the roster of iconic UK label, Rough Trade.
The lauded album was nominated for the coveted Mercury Prize Award that same year and charted on the Top 50 UK album chart. It should be pretty clear by now then why fans of the band, including many of us at Skiddle, were so excited to hear news of the Black Midi's second coming - 'Calvacade'.
Released again via Rough Trade, the album, which was issued 34 hours ahead of its scheduled release date, on Wednesday 26th May, is even more unconventional than the first, with complex rhythm structures, elaborate chord sequences and several jaw-dropping, epic moments crammed into just over 42 minutes of running time. It's a record that barely lets you catch your breath, from beginning to end. An absolutely mesmerising listen and a record we highly recommend.
FFO: Hella, Girl Band, Deerhoof
Skiddle's top tracks: John L, Slow (Loud), Ascending Forth
---
Dawn Richard - Second Line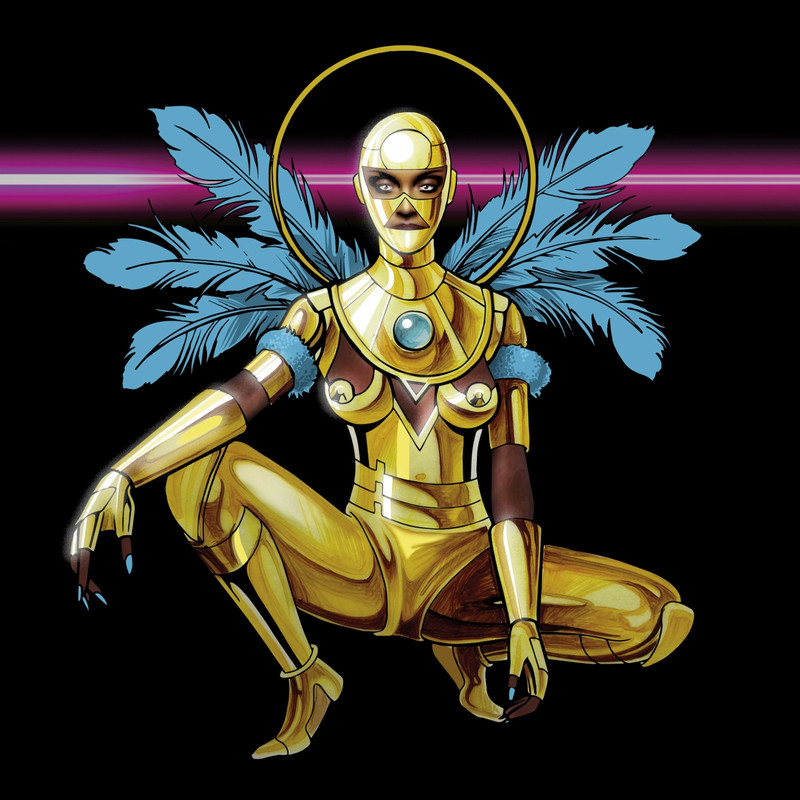 Dawn Richard isn't a name we hear a lot from over here in the UK. Many of you reading this might be unfamiliar with the 37-year old pop experimentalist, dancer, producer and actor altogether, but my oh my, she's had quite the career...
The New Orleans based singer-songwriter, full name Dawn Angeliqué Richard, has gained widespread recognition for her work with a diverse array of successful outfits in the states over the years, from multiracial girl group Danity Kane to hip-hop duo Dirty Money and Diddy-Dirty Money, who were signed to Sean 'Diddy' Combs world-dominating label, Bad Boy Entertainment. And now she's stepping out on her own, with a brand new record that she hopes will reinvent the preconceived, by-gone sound of her home city.
'Second Line', named after the musicians and dancers which follow a traditional New Orleans funeral parade and celebration, is a wildly avant-garde, exploratory venture into Richard's mind, uncovering the genres of music which have inspired her the most - from R&B to electronica, house and even classical - whilst also narrating her experiences with the music industry, love, the arts and more.
Released on Friday 30th April via one of the worlds biggest indie institutions, Merge Records, more commonly associated with alternative acts the likes of Waxahatchee, Teenage Fanclub and Caribou, Richards first solo effort has received glowing reviews right across the board, and rightly so.
A buoyant record, oozing with groove and bass that shifts sonically from track to track. Well worth a listen.
FFO: Kelis, Kelela, The Weekend
Skiddle's top tracks: Bussifame, Perfect Storm, Mornin | Streetlights
---
---