Can you believe we're in the third quarter of the year? The mind boggles... Still, we move, and as we do we learn of new records already occupying the musical cosmos, including those released throughout July, and those set to bring much enjoyment over the last of the summer and into the early autumn.
The muso-focused team here at Skiddle have paid a huge amount of attention to each of these said new records as of late, brutally scrutinising everything from lyrical content and musicianship to the artwork on the sleeves of the physical formats. After much deliberation, they've voiced their opinions and cast their votes on the records they consider to be well worth your time and hard-earned money.
And so, without further ado, below you'll find our top album picks, already released or due imminently in the third quarter of 2021...
(Click or tap on the following artist, venue or event names for tickets and more...)
Leon Bridges - Gold-Diggers Sound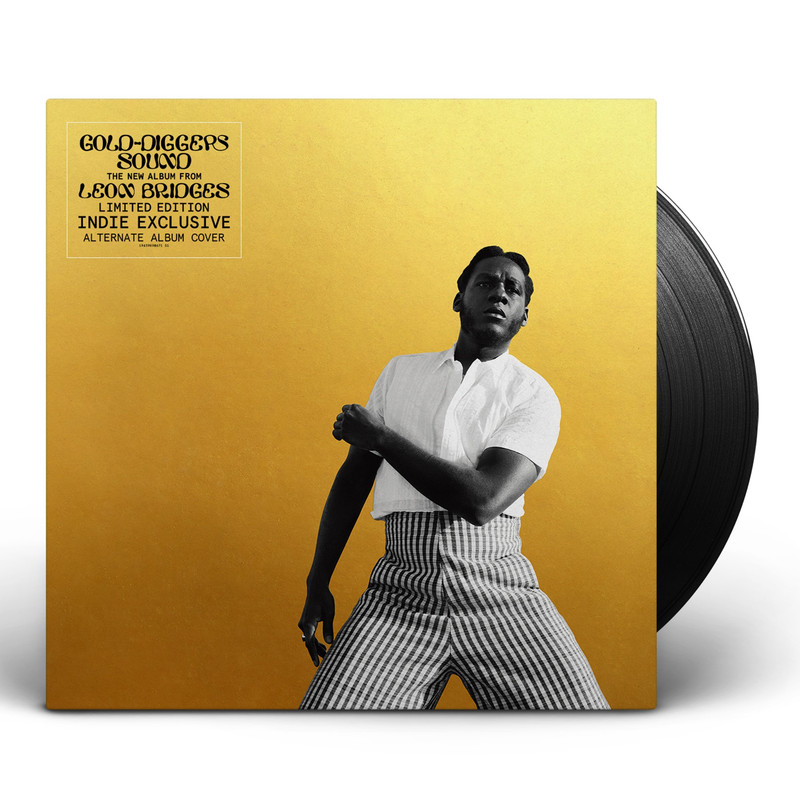 Many of you will recognise Leon Bridges for his involvement with Khruangbin's mellow south-western inspired Texas Sun EP, released back in February 2020. The more devout, long-standing fans amongst us may also be familiar with his own acclaimed back catalogue, including his breakthrough debut LP, Coming Home and his equally successful sophomore record, Good Thing.
Regardless of how you came to know of his name, his guitar playing gifts and his soulful R'n'B vocal, all that remains important right now is that you take note of his brand new studio record, Gold-Diggers Sound. Bridges' first full-length album in three years is here and already available to listen to, and, if you're anything like us, you'll be excited to learn that this time he's invited a few renowned names along to lend a creative hand in the studio.
Still featuring that laidback and expressive sound we've come to know and admire, Gold-Diggers Sound is an accomplished eleven-track document teeming with a variety of styles, stunning arrangements and unparalleled musicianship, offered up by the likes of Kendrick Lamar collaborator Robert Glasper on piano, three-time Grammy-nominated multi-instrumentalist, Terrance Martin and celebrated hip hop producer, Daddy Kev. Still with a focus on Bridges' smooth and retro vocal delivery, a nod to his influences the likes of '60s singers Sam Cooke and Arthur Alexander, the album showcases exactly why the singer-songwriter is widely accepted as one of the best in his category.
Listen to 'Sweeter' to hear Bridges' heartfelt homage to George Flloyd, the black American murdered at the hands of US police back in 2020.
FFO: Curtis Harding, Michael Kiwanuka, Alabama Shakes
Skiddle's Top Tracks: Born Again ft. Robert Glasper, Motorbike, Sweeter
---
Billie Eilish - Happier Than Ever
Without question one of the biggest pop stars in the world right now, Billie Eilish has recently unleashed her second album - possibly one of the most anticipated records of the year - 'Happier Than Ever'.
Issued just a few days ago and already receiving rave reviews across the board, the follow up to her debut, 'When We All Fall Asleep, Where do We Go?' exposes the young singer's personal experience with fame, detailing her rise to international acclaim and the challenges that come in hand with achieving global success.
Giving an open account of her journey so far and speaking candidly of the pressures and demands she's faced with on a regular basis, the record shows a remarkable shift in direction when compared to the themes explored in some of her earlier work, on tracks such as 'Bad Guy'. The lightheartedness and playful nature of her sound, by which she first made her name, has all but worn off, instead now replaced with a less naive, more mature and introspective feel.
Aged just nineteen years old, the album is a fantastic account of the talent she possesses beyond her years. It shines a light on the still-developing artist's depth and character, and highlights her willingness to continue reimaging both her sound and identity. A bold move given her debut was the best selling album of 2020.
A superstar with so much more to give and one that will surely be spoken of for decades to come.
Skiddle's Top Tracks: NDA, Lost Cause, Your Power
---
Jungle - Loving In Stereo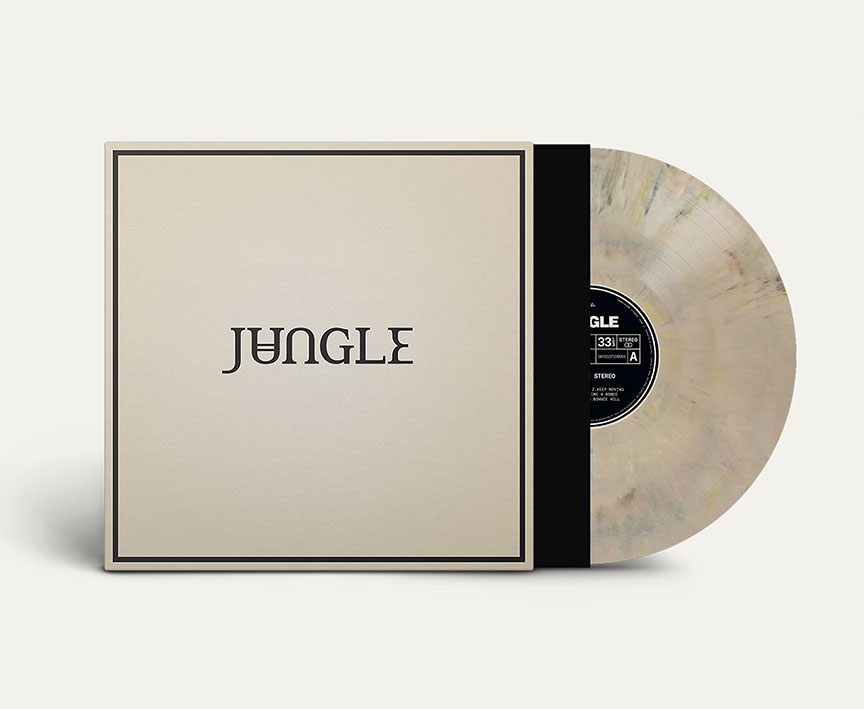 Mercury Prize-nominated songwriting duo, damn right funky-souls and masters of production, Josh Lloyd-Watson and Tom McFarland, AKA Jungle announced their plans to release a brand new record upon the world back in March of this year.
Loving In Stereo, the pair's third studio record due for release via their own imprint, Caiola Records on Friday 13th August, is said to be an album made to reflect and exude the positive nature of both Lloyd-Watson and McFarland, with themes on the record exploring love, new beginnings, and fighting and winning against the odds. A disco voyage perfectly in step to the return of non socially distanced partying.
The record, which follows the group's second top ten breaking LP, For ever, will see the likes of American rapper, Bas and Swiss R'n'B artist, Priya Ragu delivering their signature flair on tracks 'Romeo' and 'Goodbye My Love', with songwriting contributions also provided from Mercury Prize and Ivor Novello Award winner, Inflo (Michael Kiwanuka, Little Simz). It marks the first time Jungle have featured collaborators on a full-length record.
In addition to the aforementioned singles are huge feel-good tracks, 'Talk About It', 'Don't Be Afraid', disco banger 'Keep Moving', which premiered on former BBC Radio One host, Annie Mac's Hottest Record in the World, and their most recent offering, 'Truth'.
The accompanying video for 'Truth', directed by longtime creative partner, Charlie Di Placido, is just one of fourteen music videos purposely conceived and produced to create a visual identity for each track on the album. Check it out below...
FFO: Elder Island, LEISURE, Khruangbin
Skiddle's Top Tracks: Keep Moving, Dry Your Tears, Romeo ft. Bas
---
Little Simz - Sometimes I Might Be Introvert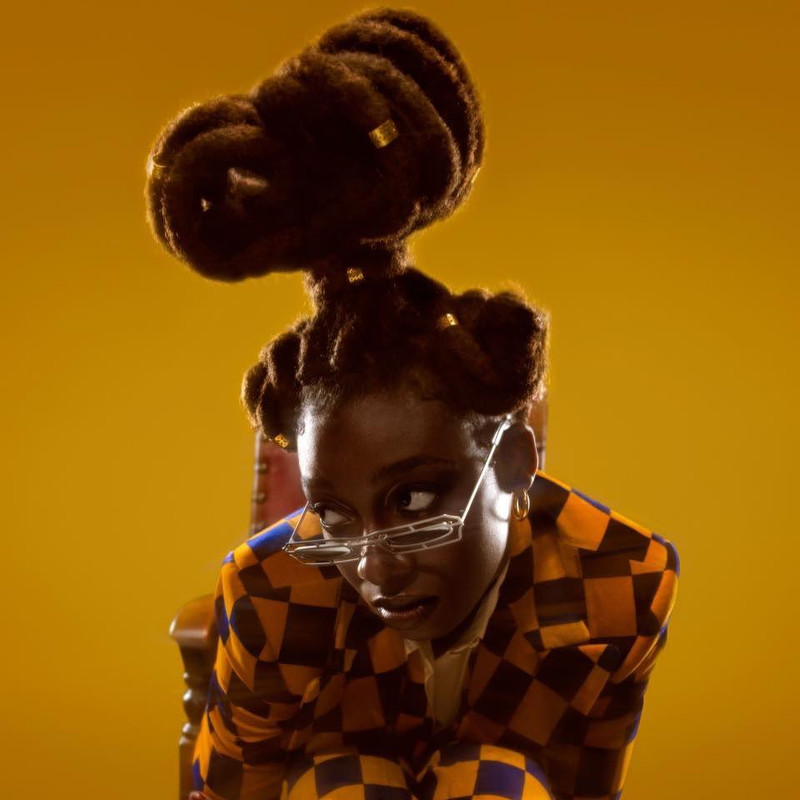 A resounding voice on the British hip hop scene, Little Simz should be a stranger to no one. The Ivor Novello Award-winning, Mercury Prize-nominated wordsmith has had us all fully tuned in since the release of her widely acclaimed debut, Grey Area back in 2019. And now she's back once more, with an album that's surely set to top many 'end of the year' lists.
Exhibiting that same distinctive vocal style, and still with a certain aptitude and passion for poetry, songwriting and storytelling, the savant performer has, in our humble opinion, produced one of the most ambitious and thought-provoking records of 2021.
As seen through the eyes of a young, black, British creative trying to navigate her way through a dangerous and uneasy modern existence, it's an in-depth document that both lyrically and musically reflects the fragile, coexisting nature of our society; a mixture of compassion, violence and celebration. It's also a personal account of the rapper's difficulty in opening up in an industry where, as she explains, "...everyone is expected to have this extroverted persona all the time", hence the name of the LP - Sometimes I Might Be Introvert.
The nineteen-track album, which is scheduled for release via her own record label, Age 101 on Friday 3rd September, will include already released tracks the likes of 'Rollin Stone', 'Introvert' and modern soul-rap classic, 'Woman' featuring singer Cleo Soul.
FFO: Flohio, Sampa The Great, Noname
Skiddle's Top Tracks: Rollin Stone, Introvert, I Love You, I hate You
---
José González - Local Valley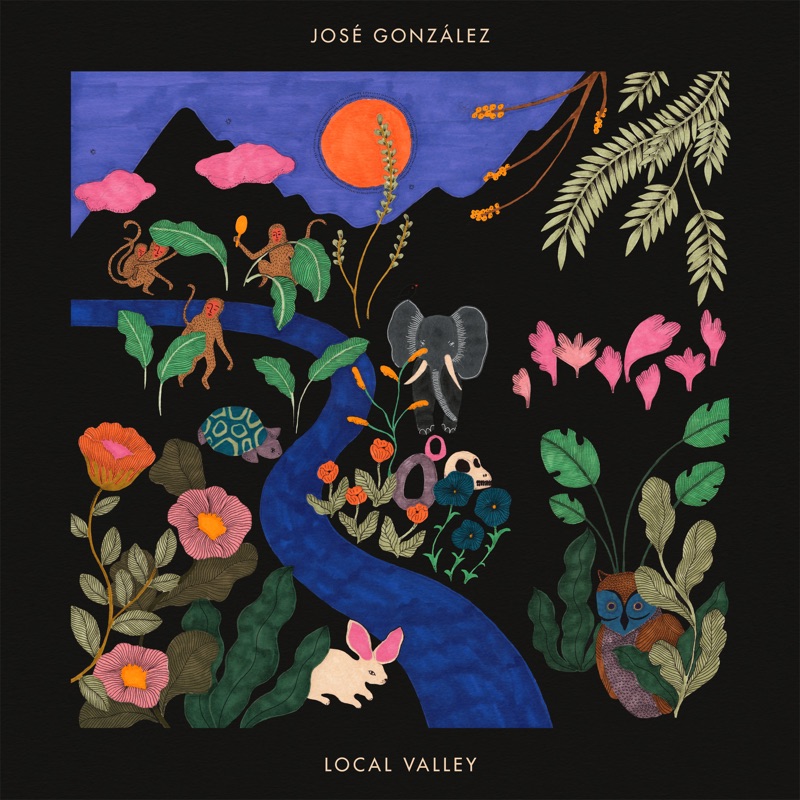 Acoustic-folk legend, Joze Gonzalez broke the news of his first solo album release in more than six years back in February, issuing the first of only three singles to be released from the new record thus far - 'El Invento'.
Widely remembered for his cover of 'Heartbeats' by Swedish electronic duo, The Knifes, Gonzalez looks set to publish his first album since 2015's Vestiges & Claws, the successor to his previous solo full-length, 2007's In Our Nature, Gonzalez', on Friday 17th September via Mute Records.
Declaring the forthcoming release of his brand new LP, Local Valley, the Swedish-born singer, originally of Argentinian heritage, expressed his vision for the record and the underlying themes which run throughout, via his social media pages. Tackling the modern influence of the human species on the planet and our newfound role as custodians of the earth, whilst also referencing the associated effect of the current pandemic crisis, the lyrical content of the LP is readable, relatable and inspiring all at the same time.
Fans of Gonzalez will be delighted to hear that the musical body of the new record still features that delicate, autumnal indie sound for which he has become globally renowned, along with his unmistakable soft vocal melodies.
FFO: Ben Howard, Fleet Foxes, Nick Drake
Skiddle's Top Tracks: Head On, El Invento, Visions
---
Chet Faker - Hotel Surrender


A cathartic account of loss and grief, Hotel Surrender is a record that Chet Faker himself has coined a therapeutic tool of sorts.
It follows 2014's lauded Built on Glass LP, the last album released under his Chet Faker alias, and marks his full-length in seven years. The time in between has seen the Australian producer exploring a variety of new avenues in music, in search of new sounds and new inspiration under his other moniker and real name, Nick Murphy. However, recent occurrences, including the arrival of the COVID pandemic and the passing of his father, have seen the singer-songwriter returning to the warmth and familiarity of his original stage name.
Harnessing his recent encounters and experiences, and using his talents in music production as a vehicle of expression, Murphy's latest Chet Faker album oozes heartfelt emotion over what is a customary, laidback soundtrack. It feels as though he's reverted back to the very start of his career in music, revisiting the sounds and themes which helped launch his signature brand of music to a global audience.
An organic and stylised record, packed with plush string arrangements, soulful vocals, melancholic keys and a downbeat rhythm section.
FFO: James Blake, Skinshape, Weval
Skiddle's Top Tracks: Low, Get High, Feel Good
---
Declaime and Madlib - In The Beginning Vol. 1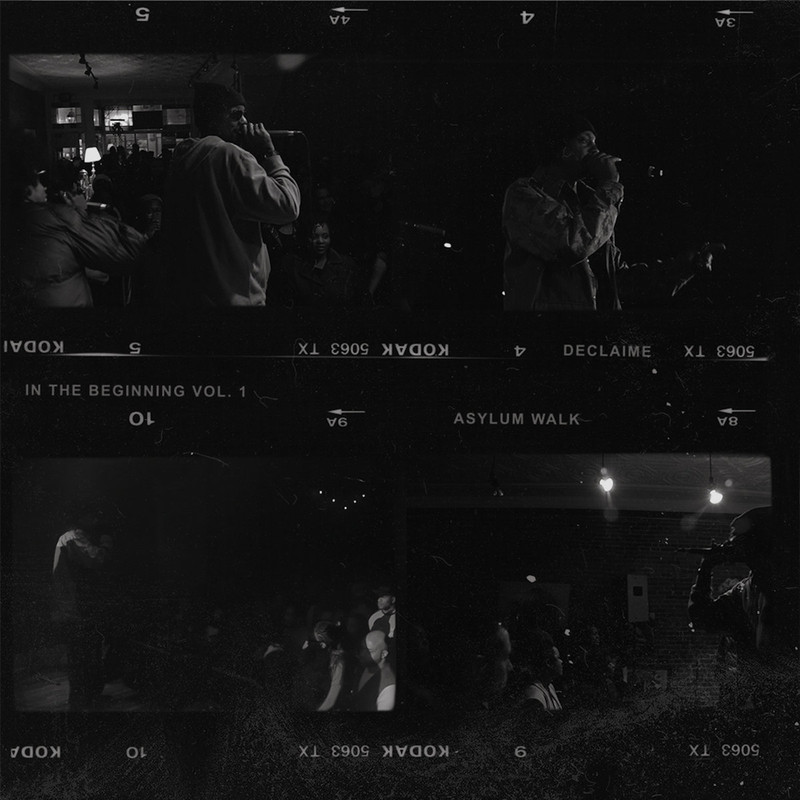 One for the hip hop obsessed amongst us, Madlib's latest offering, featuring vocals from childhood friend and American rapper, Dudley Harris, otherwise known as Declaime, is a true representation of the original stateside hip hop scene back in the early '90s.
Those partial to the sound of rap and hip hop should already be all too familiar with Madlib's work. Beginning his career as part of a Californian hip hop trio, Lootpack, back in 1993, he's since taken on multiple solo pseudonyms, reworking samples from old soul, funk and jazz records into some of the most recognisable and flawless hip hop loops and beats. A prolific enigma, he's released under monikers such as Quasimoto as well as under his real name, Otis Jackson Jr., and worked alongside greats such as MF DOOM, J Dilla and Freddie Gibbs.
His former boyhood neighbour, Declaime is also an artist of equal measure, with several high profile releases on Peanut Butter Wolf's iconic Stones Throw Records imprint. He's also the co-founder of independent record label, Someothaship Connect, launched back in 2008 with his wife and roster artist, Georgia Anne Muldrow.
Made up of thirteen lost B-sides and tracks from old mixtapes, the album showcases the talents of the burgeoning virtuosos at a time when both were still considered to be nothing more than bedroom producers. It's also not the first time the pair have come together to work on such a project, with previous collaborations including Illmindmuzik, released in 1999, 2001's Andsoitisaid, 2003's A Lil' Light and Expressions, their latest joint effort from 2012.
Featuring that nostalgic and laid-back, Cali-blend of early hip hop, inclusive of authentic and distorted samples, and finished with Declaime's mastered flow - In The Beginning is an essential guide to the former golden era of an American turned worldwide, cultural phenomenon.
FFO: MF Doom, J Dilla, Knxwledge
Skiddle's Top Tracks: All Over The World, Madman, Wake Up,
---
Modest Mouse - The Golden Casket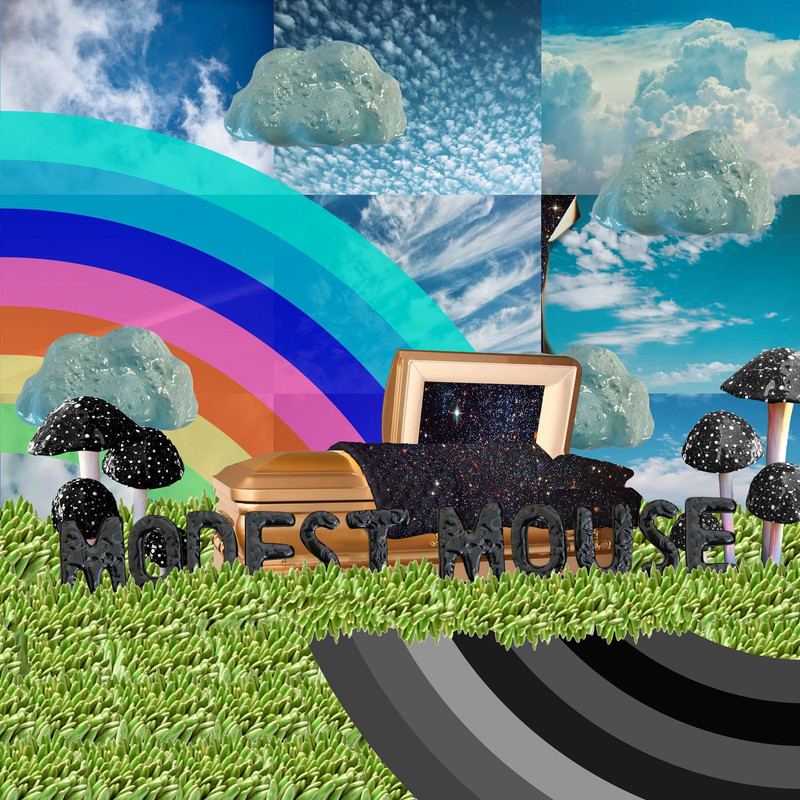 Another great band many of us have eagerly been waiting to hear from - Washington-based alternative-rock act, Modest Mouse have finally returned to the fore with a stonking new record following a six-year album drought.
The group, which consists of founding members Isaac Brock, on guitars and vocals, and drummer Jeremiah Green, are said to have been tweaking and toying with the highly anticipated LP at their own leisurely pace, ever since the release of their last full-length album - 2015's Strangers To Ourselves. A contrast to some of the band's earlier records, such as We Were Dead Before The Ship Even Sank and Good News For The People Who Love Bad News, which were written, recorded and released all in quick succession.
The newly finished and released product, The Golden Casket reflects a lengthy period of downtime spent very wisely, however. It offers a refreshed and yet still recognisable, modern sound from the cult-like indie ensemble. It's packed with experimentation and gives prominence in parts to new and vintage electronic instrumentation over the more traditional mediums usually used by the band, such as the guitar.
Still, never veering too far from what their fans have come to know and love about the band, the album embraces an anthemic indie-pop feel in places, clearly heard on the album's lead single, 'We Are Between'. But in the instance of The Golden Casket, the group have also put forward and applied an array of fresh ideas when taking to writing. It's psychedelic, it's interesting, and it definitely keeps you on your toes.
Overall, an entertaining record that most certainly gets our Skiddle seal of approval.
FFO: Pavement, Broken Social Scene, The Flaming Lips
Skiddle's Top Tracks: Japanese Trees, We Are Between, The Sun Hasn't Left
---
---
Live gigs, music festivals, clubbing events... They're all back! It's time to return to the dancefloor for some good ol' fashioned non socially distanced partying. And what's more, there are plenty of events happening from now right through into 2022 with tickets now on sale! Result!
Why not take a look at our Live page or our Clubs page, or have a crack at finding your perfect festival with our Festival Finder Tool today!