As we end another year and head into a brave and, let's be honest, slightly worrying new decade, it's time to take stock, look ahead, look back... and for us to churn out another one of those end-of-year round-up style articles you'll definitely want to read.
But this one is different... because this one is not topped by Ed Sheeran, or Taylor Swift for that matter.
Below you'll find the Top 30 most searched for acts and artists on Skiddle in 2019. There's one or two surprises in there, and a few you'd expect to see.
But who came out as number one?
The don of the double drop has gone above and beyond to present some of the finest, forward-thinking, bass-heavy events the UK has witnessed this year, taking over Printworks London earlier this month for a huge Christmas party, as well as WHP's Depot (Mayfield) and Docklands Fest in Southampton.
With the announcement of their epic Outlines tour, taking place from February through to April, Hybrid Minds have thousands rushing to Skiddle to snap up tickets. With some of the most impressive production you're likely to see, the duo continue to establish their credentials on the live music circuit.
Oh Yes Oh Yes! Here he is, the Godfather of DJ-land, Carl Cox. It's been business as usual for Cox as he continues to attract impressive numbers. Ibiza super-club Privilege has played host to some of the DJ's biggest triumphs in 2019.
As you can see from the video above, Belgian big-dog Amelie Lens sent crowds into an absolute frenzy when she brought the heat to Terminal V in Scotland back in October, and it's been a similar story wherever she's travelled in 2019, making her extremely popular with Skiddle's loyal ravers.
Guaranteed to deliver a top class set wherever she appears, the acclaimed, Birmingham-born DJ and producer has had another big year, including releases 'How We You', 'Love Somebody' and Kevin Knapp collab 'Call Me'.
The big room boss has had another big year and has already sold out a huge double header at Liverpool's Bramley Moore Dock in 2020, as love for the Swede's mega live shows remains strong. This year, fans in London were treated to Prydz's mind-blowing Holo show at rave megastructure Steel Yard.
The Peckham rapper dropped his fifth album BIG BAD... earlier in 2019, an album that demonstrated some of his finest work, including 'BABY' and '187'. He's be following up the release with a massive UK tour, including a date at Manchester's Victoria Warehouse, which clearly got a heap of Skiddle customers very excited, seeing him move into the top 25.
A bit of a surprise, perhaps, but R&B singer Ashanti has a number of big UK dates in 2020, coming to The Great Hall in Cardiff, Manchester's BEC Arena (Bowlers Exhibition Centre), Rock City in Nottingham, Leeds O2 Academy and Liverpool's Guild Of Students - and there's clearly a keen interest in tickets.
The Mvson boys have staged a handful of hometown raves in Manchester this year, including their Brooklyn Avenue summer party at Projekts Skatepark, a headline show at the Academy and finally an enormous Halloween date at Victoria Warehouse.
Chase & Status have enjoyed another globetrotting twelve months, be it at Annie Mac's Malta mash-up Lost and Found, their countless shows in Ibiza, plus bringing RTRN II JUNGLE to Drumsheds in London for what was an almighty, bass heavy party.
Oliver Jones (aka Skream) kindly spoke to us as part of our For the Record feature (see above) and he's proved to be extremely popular with Skiddle's customers, breaking into the Top 20 most search for artists with a number of huge shows this year including Terminal V, Warehouse Project and Boomtown - with a very special NYE event at BAaD in Glasgow upcoming.
2019 has been all about the Scot, who has dominated the charts by making himself the most meme-able musician in the world whilst delivering a tonne of power ballads that have captured the nation's hearts. His Noel Gallagher beef only added to his visibility (and likeability), and their quarrels were the talk of Belladrum Festival as you can witness above.
The Solid Grooves resident spent a successful summer on the White Isle gaining an army of fans and flexing his muscles as a top class selector and producer. It's been some year for the Londoner and he rightly takes his place at number 18.
Hard-dance superstar is a consistently popular figure amongst the Skiddle faithful and 2019 has been no different as the Colchester musician, formally of Force & The Evolution, and then one half of Force & Styles, has delivered yet more hardcore raves of the highest order to plenty of happy Skiddle customers in 2019.
One of the most popular figures in dance music in recent times, Green Velvet's surge in popularity comes not just from his high octane shows, but also because of the DJ's ear for utter bangers. 2019's La La Land Bangers 003 continued to demonstrate a top class tastemaker at work, and anyone who has been lucky enough to witness his live dates can see how that translates perfectly to the rave.
Following a record breaking 2018, Leeds-born DJ/producer and big bass remixer Danny T has once again proved his popularity in 2019, culminating with a headline Ministry of Sound show at Leeds Arena this December, and gigs up and down the country.
The Yorkshireman famed for exhibiting the hardest house, bassline and old school beats has enjoyed some big headline slots in his hometown of Leeds this year, with both the Backroom and Mint Warehouse experiencing both barrels of Bond. Mint Warehouse has had a double serving in 2019 with the DJ arriving back in February and also this December for a Christmas party like no other.
The dynamic duo from Manchester recently announced an absolutely enormous hometown date at Albert Hall to take place in 2020, and that's had plenty of you bashing away at your keyboards to search for tickets. This year it's been business as usual for the boys, who celebrated the end of 2018 by hosting a top notch Christmas party for some very happy Skiddle customers in Leeds - which you can check out with envy above.
Creator of big bass bangers, Shy FX has been a mainstay in the UK music scene for many years now, but is consistently delivering the goods in his releases and bringing in big crowds to his rib rattling live dates. In 2019 these included a Room 3 takeover at Victoria Warehouse in Manchester for WHP, A Cirque Du Soul soiree in Birmingham, plus plenty more on top of that.
He surfs, runs his own imprint, makes big tracks and plays at some of the finest events across the globe; things aren't too bad for Aussie powerhouse FISHER - and there are absolutely heaps of you who loyally follow the Fish. His Catch and Release label has been the vehicle for the man from down under's biggest bangers in 2019, including 'Losing It' and 'Ya Little Beauty', as well as Martin Ikin's appropriately named 'Hooked'.
Capable of delivering the goods wherever he lands, and creator of some of the most recognisable tracks in dance music, Marc Kinchen sneaks in at number 10 just ahead of FISHER. Aside from releasing collaborations with the likes of Sonny Fodera, Only the Family, and more, plus remixing Mark Ronson and Camilla Cabello banger 'Find U Again', the globetrotting selector and producer has also headlined at some enormous events too, plus he has Area 10 NYE at O2 Academy Brixton to look forward to as he sees out another successful year.
9. Fatboy Slim
Norman Cook's appeal is as unrelenting as ever, and he's still able to pull enormous crowds to gigantic live shows around the world. The Eat, Sleep, Rave, Repeat mentality that has served Fatboy Slim so well over the years continues to make the DJ and producer one of the most popular artists with Skiddle customers in 2019, and when you consider some of the esteemed venues he ticks off year upon year, it's little surprise to see the man behind some of the UK's favourite rave anthems in the top ten of our list.
8. Jake Warner
The Leicester-based busker has seen an enormous spike in interest as his music career develops, this year releasing his first proper singles in the form of 'Live For Now' 'Loyal' and 'Catch Me'. The singer has used his online presence via YouTube to develop his fanbase to great effect and has been hugely popular with Skiddle customers all across the UK, with his Smile More tour bringing fans from across the country to a slew of live music spaces.
Trance big-dog Ben Nicky has brought the noise to some big events in 2019, and in doing so sits comfortably within our Top 10 most searched for artists. Whether you were at Tomorrowland at Liverpool's Central Docks, Don't Let Daddy Know's huge Manchester rave, Creamfields, or any number of his own live shows, you'll have no doubt caught an epic set from Ben Nicky.
Manchester rapper Aitch has without doubt been one of the standout breakthroughs of 2019. 'Taste (Make It Shake)' dropped in the summer and made it to number 2 in the UK charts, and with his cheeky Northern charm, and undeniably sick flow, it's little wonder that the Mancunian boy wonder has made a big impression with you lot. His live shows are getting increasingly lively, as you can see above, and following the release of his debut E.P AitcH2o, the rapper's profile is only going to increase in 2020.
The popularity of ska reggae band The Dualers never wanes with the Skiddle faithful, and once again Tyber Cranstoun and co. have put in an immense amount of legwork, scaling the UK for almost a full twelve months of shows. With their famed, annual date at Indigo2 once again sold out, as well as a string of max capacity shows throughout the year, it's no surprise The Dualers feature so highly here. Want to learn more about them? Head above and watch our mini doc for everything you need to know.
The Geordie superstar has had one hell of a year and launched his TRICK label in early 2019, taking the imprint to some of the UK's biggest clubbing institutions including Jika Jika in Derry and Manchester's monolithic Warehouse Project. As if that wasn't enough, Topping also brought the likes of Eats Everything, Green Velvet, Bryan Kessler and more to MAINYARD in his native Newcastle (watch above).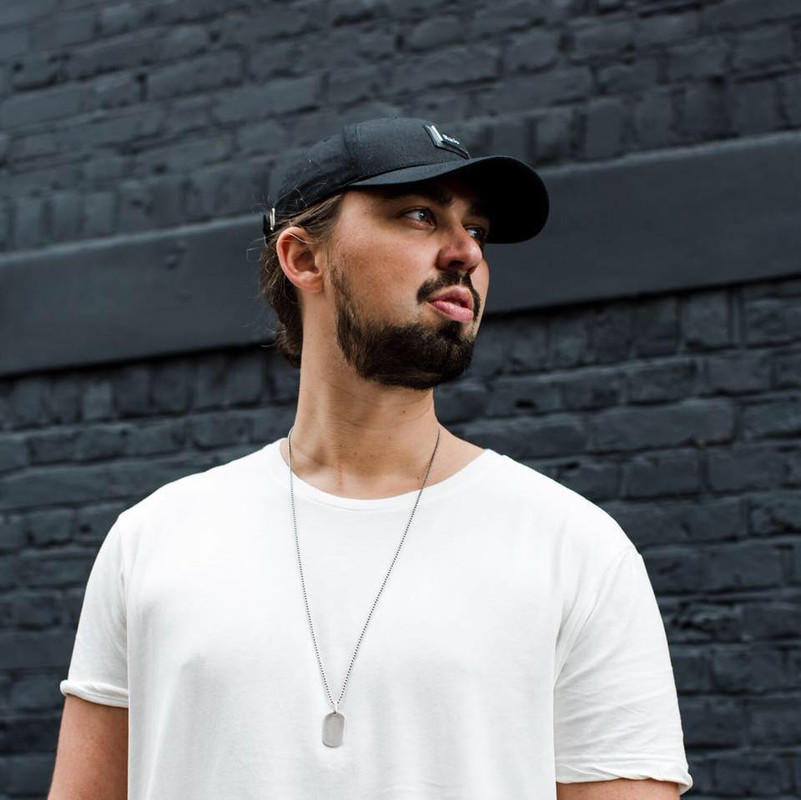 Serial workaholic Sonny Fodera doesn't half put a shift in, and 2019 has been no different. It's been another vintage year, what with his Solotoko imprint going from strength to strength and the Australian's worldwide appeal growing with the release of new album Rise, not to mention a summer long Ibiza residency which Fodera finished off at Ibiza Rocks in some style.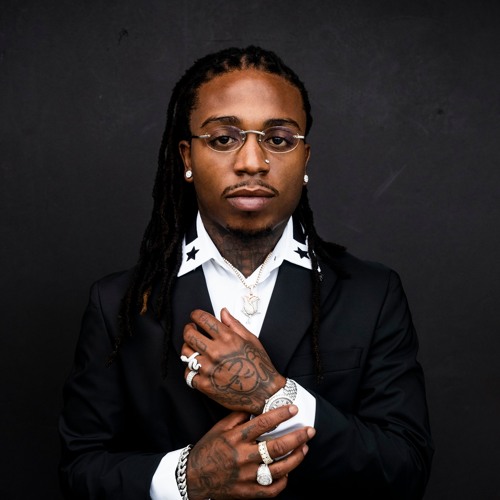 American R&B singer and songwriter Jacquees released his sophomore album King of RnB in November 2019 via Cash Money Records, a record that features big name hook ups with the likes of T.I, Quavo, Tory Lanez and more. With the release, the singer embarked on dates right across the UK and it's those shows that have caught the attention of the Skiddle faithful, making him the second most searched artist on the site. If you're keen to see what all the fuss is about, Jacquees plays at O2 Academy Leeds on Saturday 28th December and tickets are still available.
The Liverpool lads have absolutely smashed 2019 and are worthy of their spot as our most searched for act of 2019. The duo, comprised of Dave Whelan and Mike Di Scala, have appeared at a number of huge festivals this year, including AMP Lost and Found, Creamfields, Leeds and Reading and Coachella (no less), and bossed a number of their own headline shows for the likes of Circus x Cream and Warehouse Project.
They've also dropped some surprising remixes (most notably Miles Kane's Coup De Grace which you can find out more about here), as well as working alongside Jake Bugg on the sensational 'Be Someone', which gives us some indication of what their debut album might sound like. It looks as though 2020 is going to be just as busy, if not more so, for Skiddle's most searched artist of 2019.