About Dundee Dance Event (DDE) 2022 2022
The UK's biggest multi-venue dance music event on Sunday 1 May features 200 DJs and artists playing in 28 venues from 2:00pm - 3:30am. A dedicated outdoor stage will kick off the event at 12:30pm. The 4000 capacity closing party will be held in Fat Sams (Aura) with six different music areas.
Keep an eye out for all the details and DJ line-up on the DDE social pages, website and app.
Music genres: House, Trance, Techno, Tech House, Club Classics
Dundee Dance Event (DDE) 2022 line up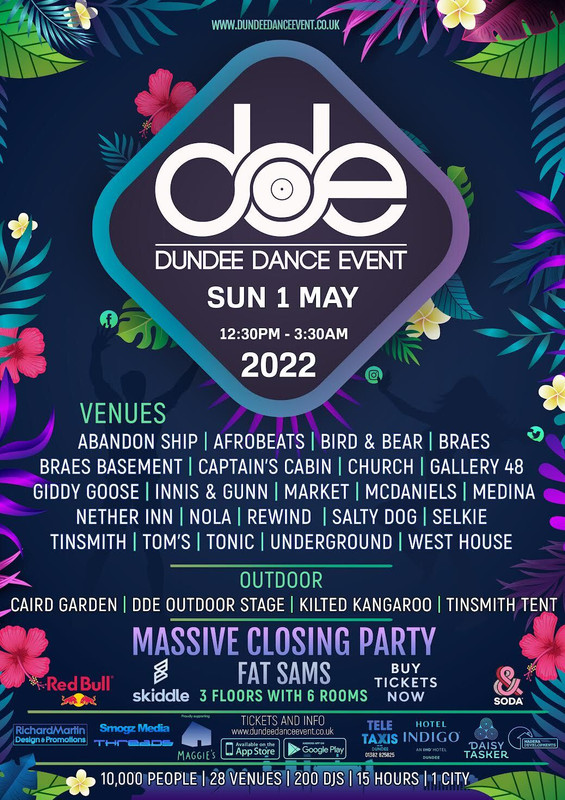 Dundee Dance Event (DDE) 2022 information & FAQs
How much are Dundee Dance Event tickets?
What happens If I bought a ticket and cannot attend?
Map of Hotels near festival site
Try our fully interactive map of all nearby hotels and accommodation. Please check location and dates before booking.