Alike the posters and listings found plastered across the walls of your favourite local music venue, Skiddle's brand-new feature - The Skiddle Gig List - is here to promote the very best live music events taking place across the UK, and the bands and artists which make them happen.
Boasting a plethora of upcoming guitar-focused shows, from both homegrown and international talents, old and new, the fortnightly feature will champion a range of diverse genres, styles and sounds, in some of the UK's many admired and regularly attended, live music spots.
From rock to indie, ska and reggae, folk, pop, electronic and more - there's bound to be a gig listing highlighted below to appease the needs of even the most discerning music fan.
Check out some of the many fantastic live gigs on offer in the coming weeks and months below, with tickets now on sale.
Click or tap on the event titles for tickets and more...
Gigs
Feeder at Tredegar Park, Newport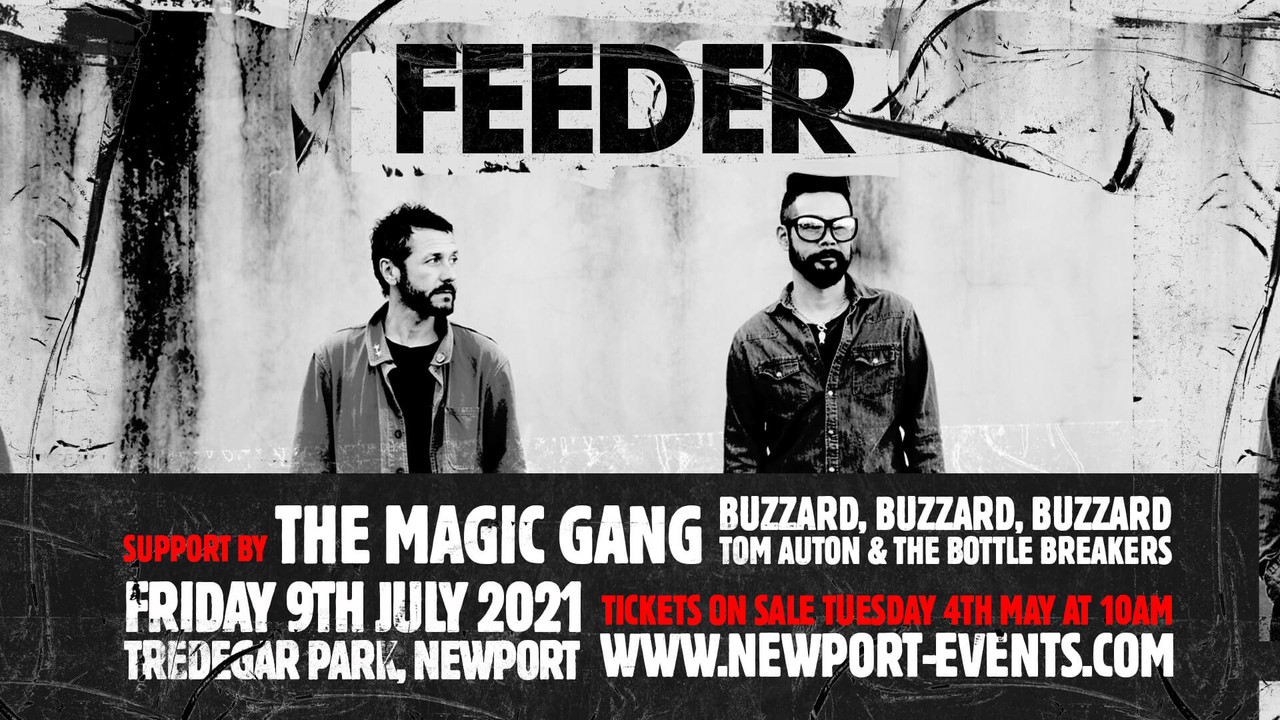 When: Friday 9th July 2021
Where: Tredegar Park in Newport
World-renowned indie-rock band, Feeder head to Newport's Tredegar Park this July for a huge one-off live show.
The band, who gained global stardom with tracks 'Just a Day', 'Feeling A Moment', and '90s anthem 'Buck Rogers', are without doubt one of the UK's most prolific guitar acts, having released ten reputed studio albums and a score of chart smashing EPs and singles.
Joining Feeder live on stage, on Friday 9th July 2021, attendees of the event can expect to see supporting sets from the likes of popular indie quartet, The Magic Gang, as well as Welsh glam rockers Buzzard, Buzzard, Buzzard, and Cardiff-based rock band, Tom Auton & the Bottle Breakers.
Watch frontman Grant Nichola and bassist Taka Hirose performing tracks from their latest, critically acclaimed full-length record, 2019's Tallulah, upon the spacious grounds of the Welsh park.
Find Tickets for Feeder at Tredegar Park here
-
---
Seatbelts at District, Liverpool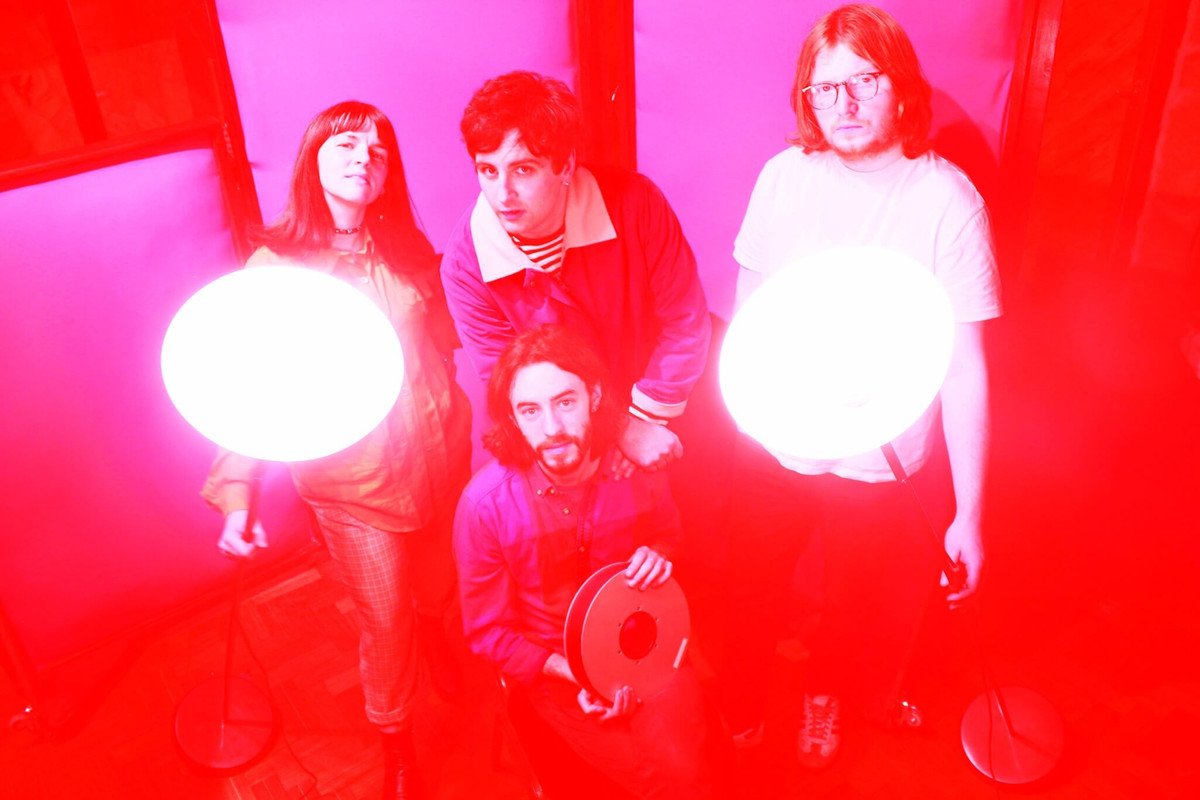 When: Friday 26th November 2021
Where: District in Liverpool
Liverpool's District music venue will host one of the city's most original pop outfits, Seatbelts as part of their upcoming tour towards the end of the year.
Comprised of some familiar faces, the band is the latest project from Hooton Tennis Club members James Madden and Ryan Murphy, and was formed back in 2017 along with multi-instrumentalist, Abi Woods, and drummer, Alex Quinn.
Delivering a melodic and laidback sound, with various cultural references and influences lending to the production - from French cinema and the work of British writer, Mark Fisher, to the music of Talking Heads, The Go-Between, and more - the band's inoffensive output has garnered notable comparisons to bands the likes of Canadian indie collective, Arcade Fire.
Preparing themselves for the road this November, the four-piece have been busy in the studio, fine-tuning their live stage show. Expanding their existing lineup to six, the band also plans to add two new brass elements, especially for the purpose of the forthcoming tour.
Find Tickets for Seatbelts live in Liverpool here
-
---
El Goodo at The Shipping Forecast, Liverpool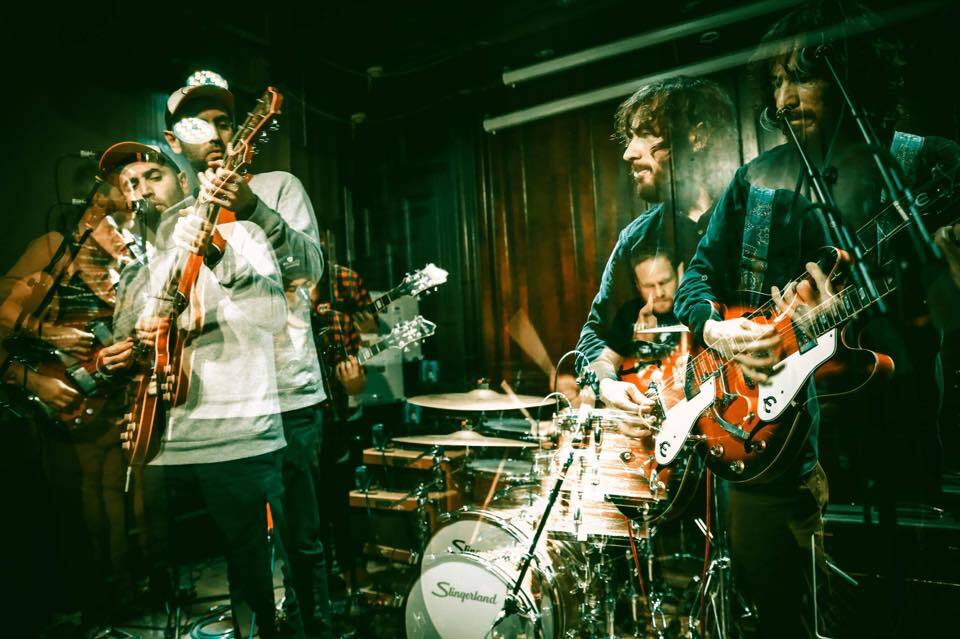 When: Thursday 16th September 2021
Where: The Shipping Forecast in Liverpool
Harvest Sun Promotions present Welsh psych-pop outfit El Goodo, live at The Shipping Forecast in Liverpool this September.
An enigmatic quintet who took their name from a song produced by one of America's biggest power-pop bands, Big Star, El Goodo are the architects of their own revival sound. Experimenting with analogue techniques and ideas to recreate the essence of the bands of the '60s psych-era, the groups resulting product is one that rings true to the likeness of legendary acts The Byrds and The Beatles, whilst also illustrating their own identity.
El Goodo have previously embarked on tours with close friends and internationally renowned pop group, Super Furry Animals, and also issued their self-titled debut album, back in 2005, via Super Furry Animal's own label - Placid Casual. They've since released three albums, gaining distribution deals with record labels both here in the UK and the US.
Catch the nostalgic five-piece performing tracks from their latest album, 2020's Zombie, live in Liverpool this autumn.
Find Tickets for El Goodo in Liverpool here
-
---
The Rosadocs at The Leadmill, Sheffield
When: Saturday 18th September 2021
Where: The Leadmill in Sheffield
Grab yourself a pen, here's a band you're going to want to take note of...
Up-and-coming indie band, The Rosadocs have made quite the mark on Sheffield's music scene since their entrance back in 2017. Releasing a steady stream of quality, toe-tapping, alternative/indie records, over the past four years, the band has caught the eye and ear of many local and national event promoters.
Gaining support slots for the likes of Bad Manners, Pigeon Detectives, and The Sherlocks, The Rosadocs continue to go from strength to strength, and are said to be working towards releasing their eagerly anticipated EP, 'Two Wrongs Make a Riot', later this year.
For fans of Arctic Monkeys, The Beatles, The Lathums...
Find Tickets for The Rosadocs in Sheffield here
-
---
When: Tuesday 5th October 2021
Where: Leaf in Liverpool
Skilled in creating delicate musical landscapes, complemented by silky vocals and gifted musicianship, singer-songwriter Chloe Foy has drawn in audiences from around the world with her unique brand of melodic folk.
A home-grown talent, inspired by the work of neo-folk collective Fleet Foxes and British Mercury Prize nominee, Laura Marling, Chloe's output has received praise and airtime from respected curators the likes of BBC 6 Music and NPR Radio.
The fast-rising songbird, who's amassed an impressive 17 million streams on Spotify alone, has received many glowing reviews over her short career thus far. Trusted critics the likes of The Line of Best Fit and Americana UK have both touted Chloe as a future star, and have compared the singer's work to that of songwriting legend, Nick Drake.
Following a busy year of live performances back in 2019, and a busy year of writing and releasing in 2020, the sensational singer will hit the road once again this autumn, in support of her highly anticipated, debut full-length record. Catch her live at the Leaf music venue in Liverpool, on Tuesday 5th October.
Find Tickets for Chloe Foy in Liverpool here
-
---
For Those I Love at The Louisiana, Bristol
When: Saturday 23rd October 2021
Where: The Louisiana in Bristol
Another fascinating contemporary musical act to come out of Dublin's prolific music scene, For Those I Love, aka poetic lyricist and musician David Balfe, will head over to the mainland this October to perform at The Louisiana in Bristol.
Taking cues from the likes of electronic pioneer James Blake and The Streets frontman, Mike Skinner, the thirty-year-old producer, who joins the ranks of a number of other successful modern-day Irish acts - from Fontaines D.C. to The Murder Capital - has demonstrated a compelling knack for depicting grief and human emotion throughout his acclaimed work thus far.
Fusing heartfelt, spoken-word verses, narrating a violent and traumatic childhood, with club-ready arrangements, his output has gained the attention of many critics and peers alike. Tracks such as 'I Have a Love' and 'Birthday/The Pain' have both received remixes from the likes of XL Recordings dance duo, Overmono, and renowned Manchester DJ, Finn.
Tickets for this event are selling fast. Follow the link below and secure yours now.
Find Tickets for For Those I Love in Bristol here
-
---
Terrorvision at MK11, Milton Keynes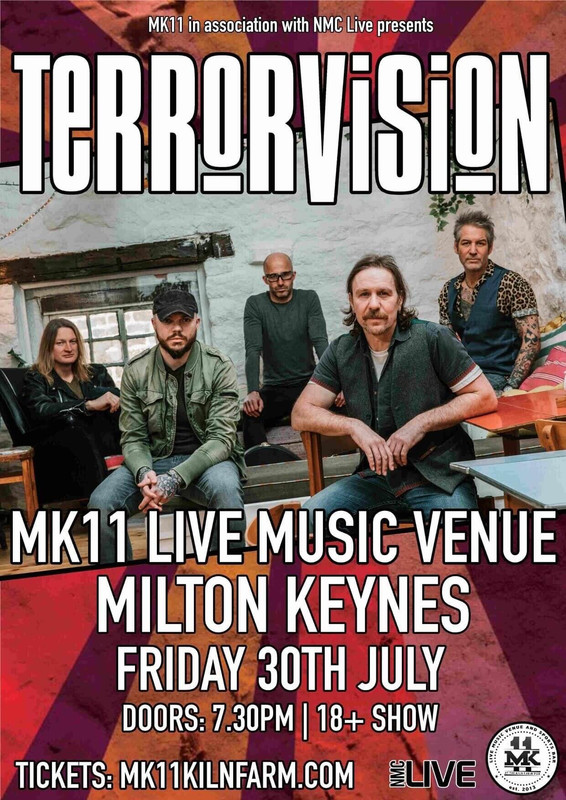 When: Friday 30th July 2021
Where: MK11 LIVE MUSIC VENUE in Milton Keynes
Some of the older musos amongst us may be familiar with the work of British rock quintet, Terrorvision.
One of Bradford's biggest music exports, the band, who released five successful albums and a flurry of chart-breaking singles back in the '90s, including 1994's How To Make Friends And Influence People, and the bands biggest hit to date 'Tequila', are set to reunite for another run of shows across the UK this year.
Following on from a series of fantastic performances in 2019, original band members Tony Wright, Mark Yates, Leigh Marklew, Milton Evans and new drummer, Cameron Greenwood, have confirmed they will take to the stage at a number of Britain's best-loved independents, including Milton Keynes live music and street food venue - MK11.
Catch the band playing tracks from their latest, career-defining record, 2011's Super Deluxe, live in Milton Keynes on Friday 30th July.
Find Tickets for Terrorvision in Milton Keynes here
-
---
Django Django at Invisible Wind Factory, Liverpool
When: Monday 18th October 2021
Where: Invisible Wind Factory in Liverpool
Mercury Prize-nominated art-rock collective, Django Django have announced plans to embark on a UK wide tour this autumn, in support of their latest full-length release - Glowing in the Dark.
The new album, the first from the group since 2018's Marble Skies, marks the band's fourth studio release. Heralding what many critics have labelled as a 'refreshing return to form', last seen on the group's self-titled debut in 2012, the new record is a lively and fun-loving statement, chock-full of signature melody, synth lines, catchy hooks and rhythms.
Don't miss your chance to catch all four members - vocalist and guitarist Vincent Neff, drummer David Maclean, Tommy Grace on synths and Jimmy Dixon on bass - doing their thing live on stage in Liverpool this October.
Tickets are in high demand, get yours now.
Find Tickets for Django Django in Liverpool here
-
---
Liz Lawrence at District, Liverpool
When: Thursday 7th October 2021
Where: District in Liverpool
Singer-songwriter, multi-instrumentalist and bedroom-pop producer, Liz Lawrence is a name we expect to be hearing a lot more from throughout 2021.
The solo artist, who's formed part of several musical ensembles over the years, both live and recorded, including the likes of electro-pop duo Cash + David, and festival headliners Bombay Bicycle Club, is fast becoming a familiar name here in the UK.
Gaining airtime across national radio stations following the release of 2019's Pity Party, recent singles 'Where the Bodies are Buried' and 'California Screaming' have highlighted the increasing talent of the young composer even further. Check out the official video for 'Where the Bodies are Buried' above.
After a long year without live music in 2020, Lawrence is now readying herself to hit the road once again alongside a full live band. Releasing details of a twelve date tour through September and October, as well as an appearance at this years All Points East Festival, the singer looks set for a busy end to 2021.
Find Tickets for Liz Lawrence in Liverpool here
-
---
Festivals
When: Saturday 4th September 2021
Where: Various Venues Around Manchester in Manchester
Manchester Psych Fest returns to the North of England this September, following the cancellation of last years instalment, with a host of psychedelic music greats in tow.
The annual event, a day-long celebration of the psychedelic community, music, art, food and more, is set to take over five of the city's most admired live music venues, including the O2 Ritz, Gorilla, Dancehouse, YES and the Deaf Institute.
Supplying far-out sounds to thousands of keen fans on Saturday 4th September, those present at the eighth edition of the inner city music gathering can expect to take in world-class performances from headliners Stereolab and Tinariwen, as well as Brighton-based indie outfit Porridge Radio, Stealing Sheep, TVAM, Irish noisemakers, Girl Band, KOKOROKO, captivating live act, Bo Ningen and many more.
Tickets are now on sale and selling fast. Tickets bought for last years cancelled outing will still be valid for this autumns event.
Find Tickets for Manchester Psyche Fest here
-
---
---
To find more gigs and live events happening where you are, click or tap - here