Manchester has always been something of a hot spot for music culture and creativity. The spawning ground of entire musical movements, genres and scenes, the likes of Madchester, post-punk and new wave, the city has produced some of the worlds most cited and influential artists. Names that have changed and continue to change the face of music here in Britain and on a global scale. Household names such as Joy Division, New Order, Happy Mondays and pioneering DJs Graeme Park, Greg Wilson and Mike Pickering to name a very select few. But none of these artists, or the movements they had a hand in helping to create, would be where they are today without the clubs that went out on a limb to assist in introducing these new and, at the time, unfamiliar sounds.
From iconic and now-defunct nightclubs the likes of The Hacienda, the birthplace of UK house music, and Manchester superclub, Sankeys, to the current modern predecessors, Hidden, The White Hotel and 10,000 capacity rave space, The Depot (Mayfield) - the rich heritage and lineage of progressive music in Manchester, and especially that of dance, is still today being upheld and even carried forward by the prevailing generations today.
So, as a homage to these significant places of music and their effect on culture as a whole, we've decided to list a selection of the clubs we rate the most in Manchester. Below, you'll find ten of the best the city has to offer, still operating and showcasing both emerging names and established international talents across a range of grand and intimate settings.
(To learn more about the venues, their upcoming listings of events or the artists set to perform, click on the highlighted links below...)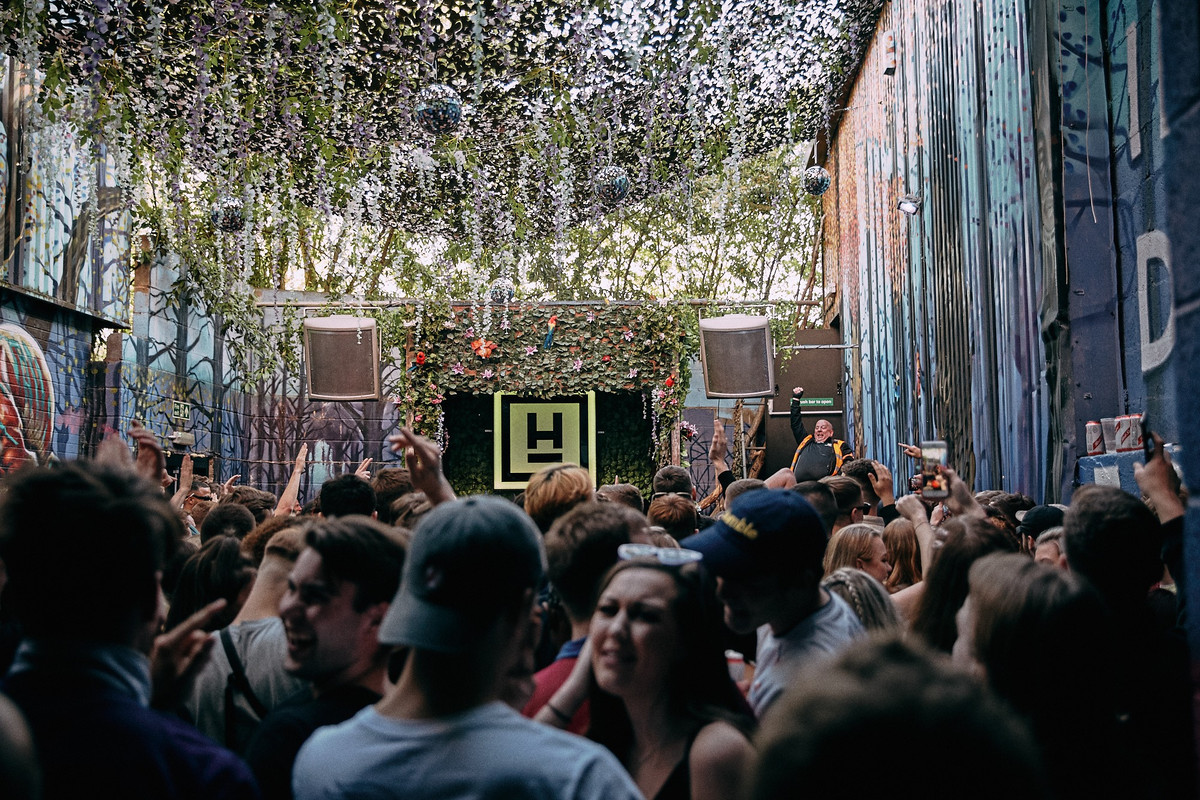 Image credit: Hidden/Facebook
Capacity: 650
Location: Downtex Mill, Mary Street, Cheetham Hill, Manchester, M3 1NH
Upcoming events: Hidden: The Reopening | Hit & Run: Freedom Friday AKA Summer of Love part 1
A popular destination amongst clubbers in Manchester, Hidden regularly provides the goods, offering events stacked with performances from some of the most hyped and renowned selectors within the electronic scene.
Comprised of several rooms, including a huge courtyard, the Basement Room, or The Den, the Blue Room and the Hangar Space, the award-winning venue specialises particularly in house, techno and disco events, previously welcoming a host of contemporary greats the likes of DJ Zinc, Sherelle, Ross From Friends and more.
Click or tap - here - for more upcoming events at Hidden
-
---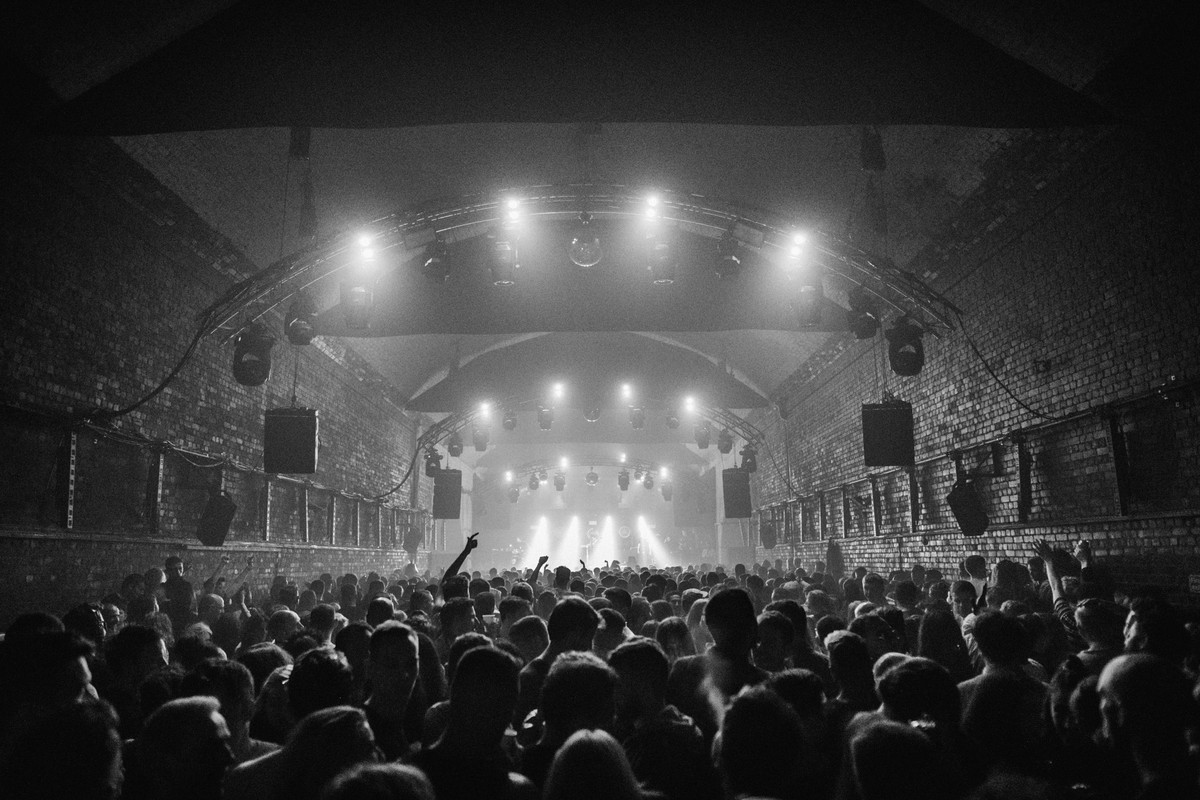 Image credit: The Warehouse Project/Facebook
Capacity: 10,000
Location: 11 Baring Street, Manchester, M1 2PY
Upcoming events: WHP21 - Megan Thee Stallion | WHP21 - MIGOS
Manchester's biggest club, a former railway complex turned ground-breaking venue, The Depot (Mayfield) is one of those places you just have to experience for yourself. Nothing we could say about this colossal events space would ever truly do it justice.
Featuring multiple-stage setups, consisting of jaw-dropping production and chest-rattling sound rigs, this megaclub is spread out over an incredible 14,371m2 and allows up to 10,000 revellers in at any one time.
It's the home of the UK's largest seasonal club brand, The Warehouse Project, which runs large-scale and epic raves from early September right through until New Years Day each and every year, with the exception of 2020, of course. Frequently boasting performances from a wealth of world-renowned names, covering a multitude of genres - from rap to drum n bass, house and techno - Warehouse Project or WHP events, unsurprisingly, almost always sell out.
The event brand has just released details of its full 2021 season, with performances from Megan Thee Stallion, Bicep, Amelie Lens and more confirmed. Click or tap - here - for tickets and more.
Click or tap - here - for tickets to more upcoming events at The Depot (Mayfield)
-
---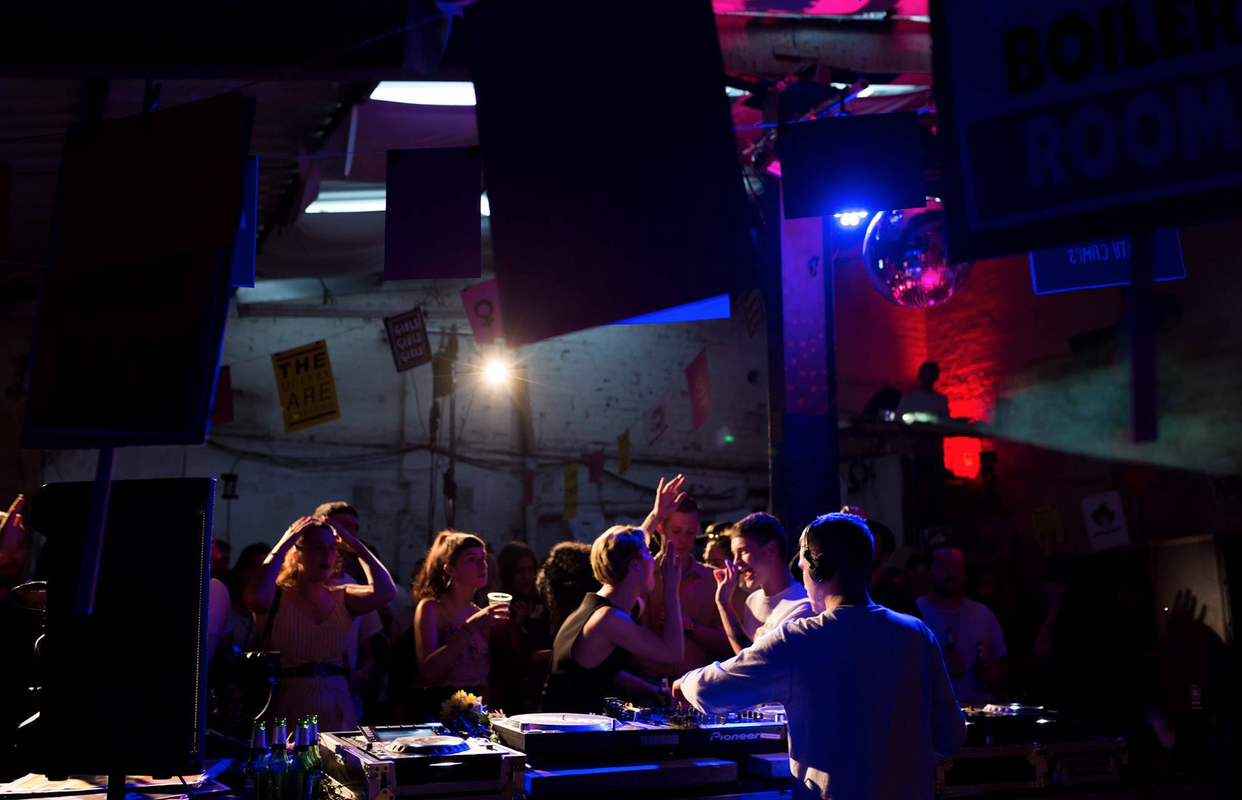 Image credit: The White Hotel/Facebook
Capacity: 300
Location: Dickinson Street, Salford, M3 7LW
Upcoming events: Zutekh presents Midland | Porij live
What was once a car repair shop and garage is now a safe haven and platform for the avante-garde patrons of the north. A venue built to showcase the more experimental side of club music and beyond, located on the fringes of the city, Salford's White Hotel is, without doubt, an acquired taste. Its dark decor and bizarre characteristics, however, make it what it is. Unique.
Split over two separate warehouse-type rooms, the off-kilter venue has been an obvious hit with some of Manchester's more outlandish party collectives and DJs, the likes Homoelectric, who have utilised the space for their exclusive one-room BabyHomo event, as well internationally respected dance names, such as German techno selector, Helena Hauff.
Click or tap - here - for tickets to more upcoming events at The White Hotel
-
---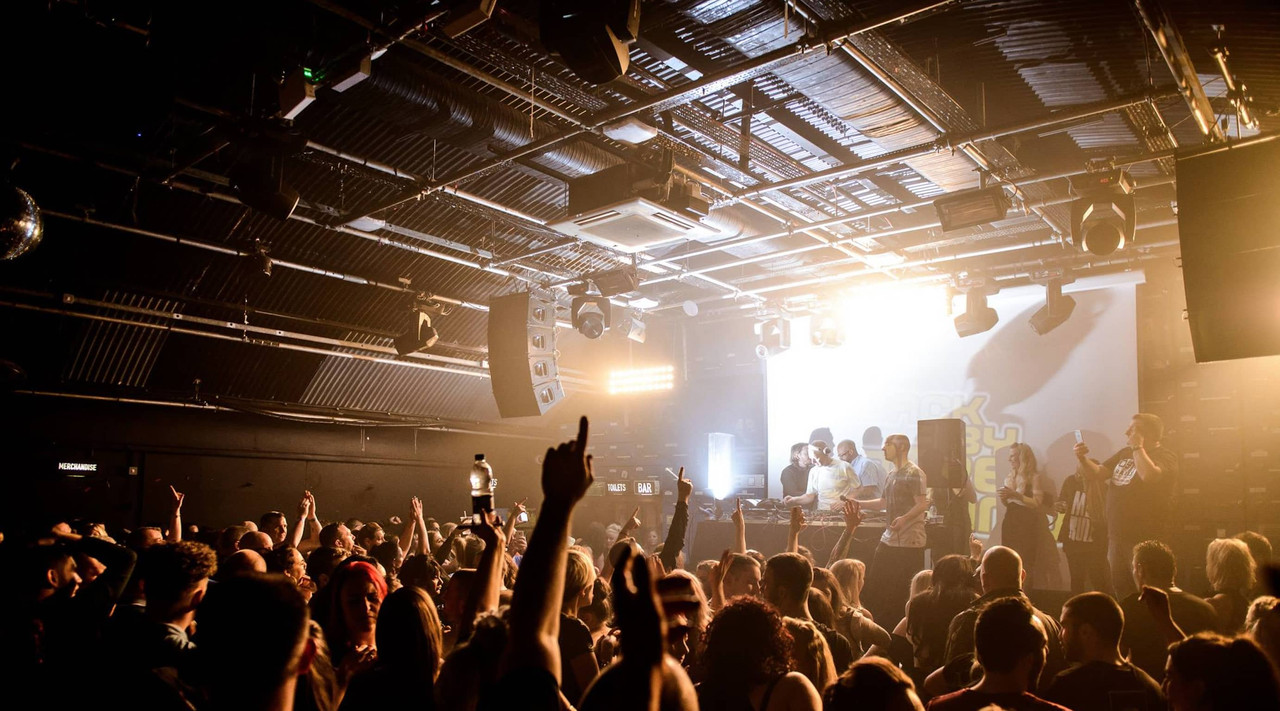 Image credit: Mint Lounge/Facebook
Capacity: 550
Location: 46-50 Oldham Street, Manchester, M4 1LE
Upcoming events: LEVELZ LOCKDOWN LIFTOFF - Rearranged | Funkademia is back!
Situated slap-bang in the middle of Manchester's buzzing Northern Quarter, the Mint Lounge, the district's only nightclub, has long been a stopping place for those who love nightlife, partying and club culture.
The open-plan basement venue, a hit with the city's student population and out of towners alike, is the home to many sought-after club night events. One of those is Manchester's longest-running club night, Funkademia. Curating a night of sublime funk, soul, disco, R'n'B, hip hop, the Funkademia DJs regularly draw in the masses with tickets to events nigh impossible to secure. Other collectives who've brought the party to the venue over the years include Manchester's Hit & Run, Riot Jazz, Friends & Family and many more.
Funkademia have recently announced their first party of the year, set to take place at the Mint Lounge, after 16 months away from the venue! To get your hands on a ticket click or tap - here.
Click or tap - here - for tickets to more upcoming events at the Mint Lounge
-
---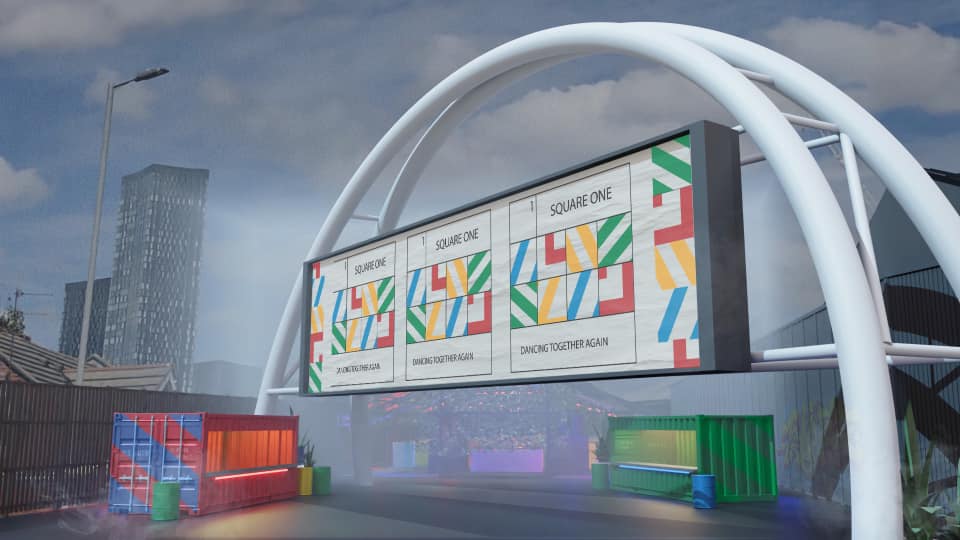 Image credit: Square One/Facebook
Capacity: N/A
Location: Manchester, M1 2NF (Near Piccadilly Train Station)
Upcoming events: PIV Debut Manchester showcase | Enzo Siragusa All-Day Long
Now here's a brand spanking new venue fit for purpose, absolutely in tune with the dystopian times we've all had to endure as of late... Formerly a disused car park, Square One is the huge, open-air, COVID compliant playground that's recently thrown open its doors to the eager rave community that reside in Manchester, and the surrounding towns and cities.
Conceptualised and brought to life by the Animal Crossing team - founders of 2021's all-new Summer of Love Festival - the virus-friendly arena has huge plans for the summer, with a long list of dance greats set to reinstate the dancefloor. Enzo Siragusa, Mella Dee and Hector Oaks, amongst others, have already graced the stage at Square One, with performances from Kettama, Denis Sulta, Hot Since 82 and more scheduled to run through the rest of the season.
Click or tap - here - for tickets to more upcoming events at Square One
-
---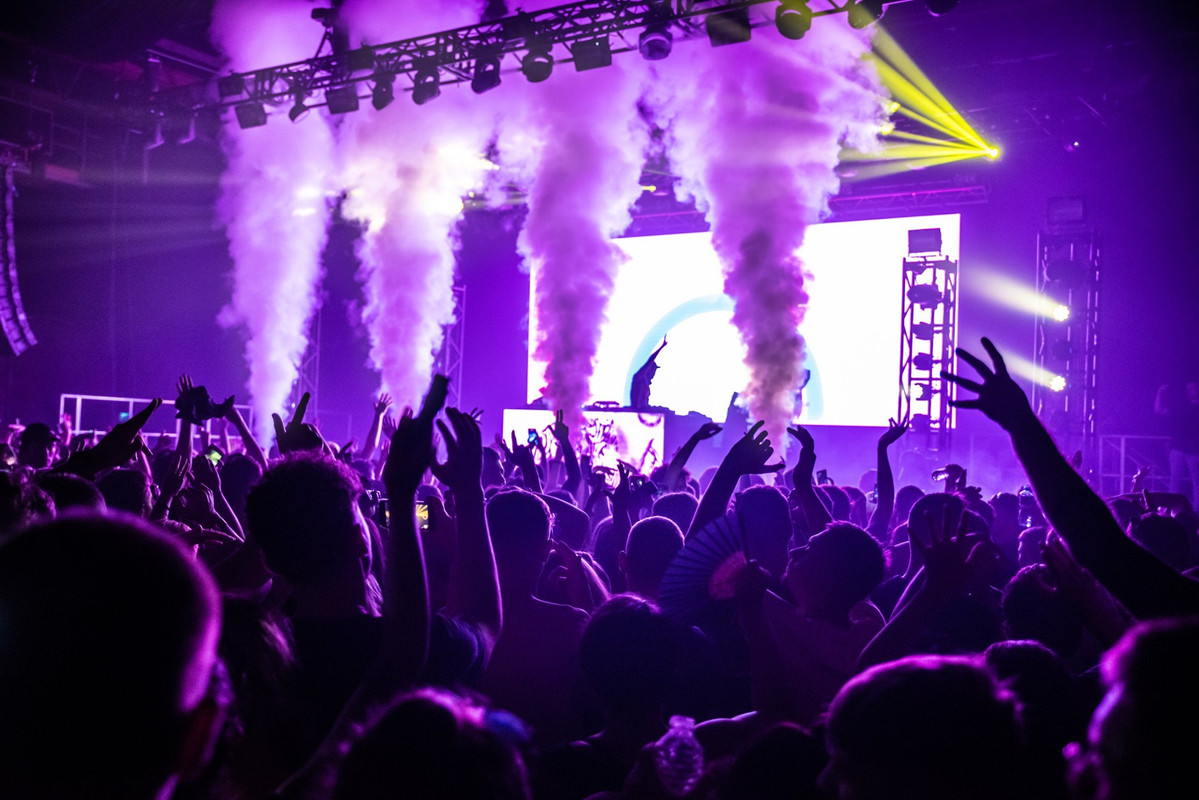 Image credit: O2 Victoria Warehouse/Facebook
Capacity: 2,500
Location: Trafford Park, Stretford, Manchester, M17 1AB
Upcoming events: XXL Presents Amelie Lens + AIROD | XXL Presents Charlotte De Witte, Wallis + Kander
Built back in the 1920s, Manchester's Victoria Warehouse's was originally used as a storehouse, containing packing facilities for big brands the likes of Kellogs and Cadbury's chocolate, before taking its most current form as one of the city's leading live music venues/clubs.
Taken over in 2005 and redesigned specifically for live music events, the monstrous warehouse venue - the birthplace of club brand The Warehouse Project - has since welcomed hundreds of thousands, if not millions of music fans through its doors, to witness many unforgettable performances from the likes of world-conquering Aussie DJ, FISHER, Underworld, Fatboy Slim, Four Tet, Skrillex, Run the Jewels... the list goes on and on.
As restrictions continue to be eased and throughout the rest of the year, the venue is set to provide first-rate rave experiences once more, with dance floor favourites, Charlotte De Witte, Amelie Lens, Paul Van Dyk, John O'Callaghan, drum n bass legend Andy C and more, all lined up to take to the ones and two's.
Click or tap - here - for tickets to more upcoming events at the O2 Victoria Warehouse
-
---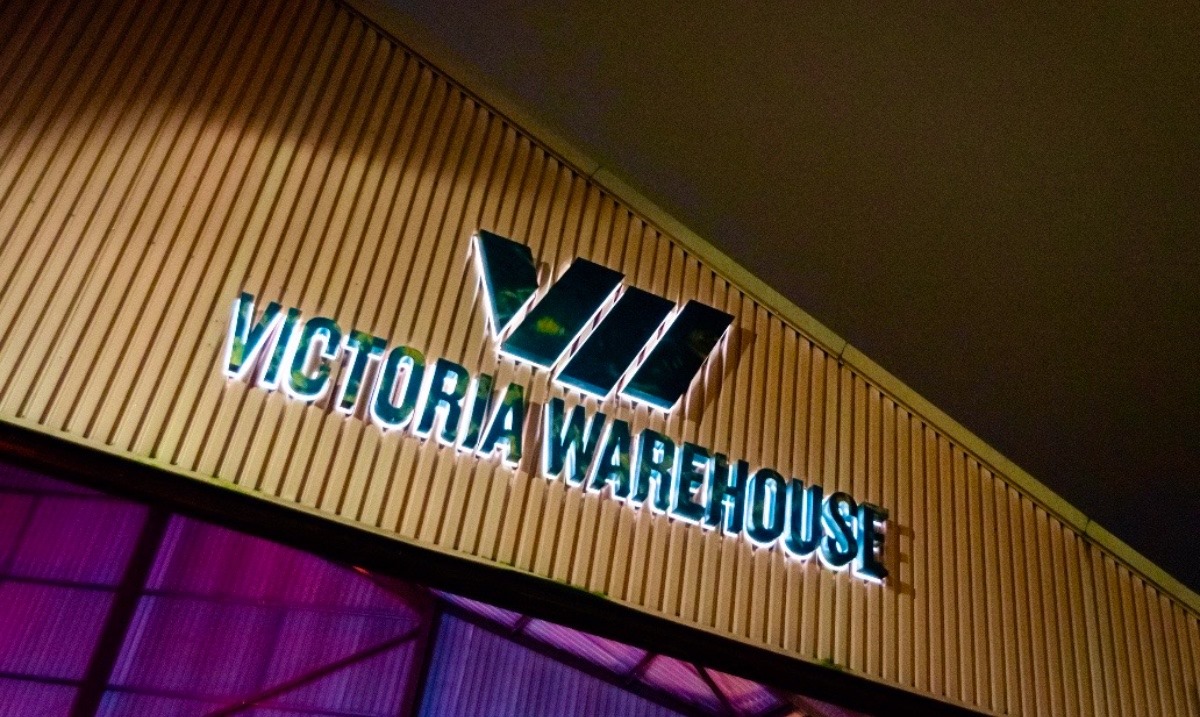 Image credit: O2 Victoria Warehouse/Facebook
Capacity: 300
Location: Trafford Park, Stretford, Manchester, M17 1AB
Upcoming events: 004 - Kaluki Summer Sound System | ZER01 presents: Chris Liebing, Sama & Brennen Gray
In the depths below the aforementioned Victoria Warehouse venue lies an unspoilt gem of the Manchester club scene. The Victoria Warehouse Basement is the ideal location for heady raves that run long into the small hours with an intimate and closed-off environment. Complimenting and mirroring the general vibe and sounds found within more modern genres of dance music, from techno to tech-house and so on, the industrial setting - steel beams, exposed pipework, concrete floors and all - lends to the experience further. And it's not just us sitting up and paying attention.
Celebrated club brand, Sankeys MCR have are set to announce a brand new, rescheduled date at the venue to mark the beginning of their 'Back To The Future' summer series, whilst Kaluki and ZER01 are also each preparing for their huge events in the underground nightspot.
Click or tap - here - for tickets to more upcoming events at the Victoria Warehouse Basement
-
---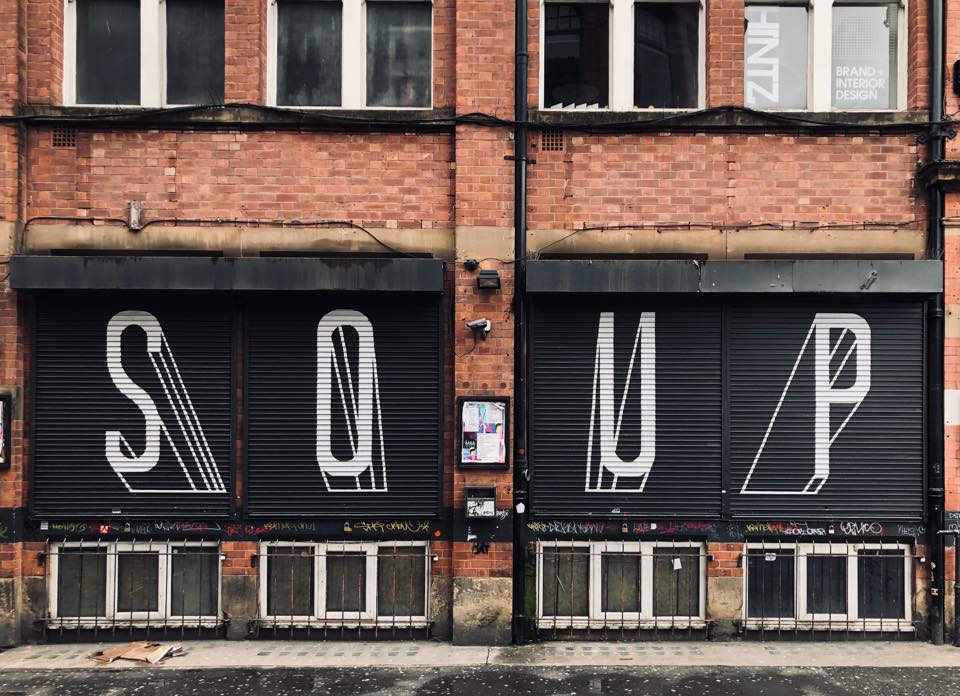 Image credit: SOUP/Facebook
Capacity: 200
Location: 31-33 Spear Street, Manchester, M1 1DF
Upcoming events: N/A
In Manchester's bustling and bohemian Northern Quarter district, Positioned just off Stevenson Square is one of the city's smallest and yet most-adored locations for both clubbing and live music. Previously named the Soup Kitchen, SOUP is a venue that couldn't be any more dissimilar to the grandeur of the previously mentioned behemoths, the O2 Victoria Warehouse or The Depot (Mayfield).
There's no million-pound lighting rig or sound rig, no pyrotechnics, and there's just enough room to swing a cat, not that we're endorsing swinging cats about. Please don't swing your cat about. Instead, it boasts a down-to-earth, back-to-basics, DIY feel and character, and for these reasons, muso's in the city just can't get enough of it. And neither can the artists that come through it. Given its size, you'd be surprised to hear that they actually do alright at pulling in the big shots and heavy hitters. For instance, in the past, they've hosted the likes of Demuja, Finn, India Jordan, Afrodeutsche and Greentea Peng to name a few.
Click or tap - here - for tickets to more upcoming events at the SOUP
-
---
Image credit: Antwerp Mansion/Facebook
Capacity: 390
Location: Kent Road W, Rusholme, Manchester, M14 5RF
Upcoming events: West x ICR present Eden
Hidden on the outskirts of the city, in Rusholme, an area densely populated by residents attending the city's many prestigious university's and schools, stands a gothic Victorian-era house known locally as Antwerp Mansion. Once part of a gated community, back in the 1800s, the run-down and definitely haunted building has most certainly seen better days, and now resembles anything but a mansion. But, not to judge a book by its cover so to speak, it's not what's on the outside that counts, but rather what's on the inside...
Taken over in 2009, Antwerp Mansion became something like a 'Berghain' on the Manchester club circuit, although not quite as impressive as the actual Berlin-based superclub. Following a decade of some of the best and most exclusive parties and raves in the city, the venue was eventually forced to close by Manchester City Council in 2018, citing anti-social behaviour. However, less than six months later, it was reopened with a new curfew, and the rest is history.
A venue like no other in Manchester, and one well worth experiencing.
Click or tap - here - for tickets to more upcoming events at Antwerp Mansion
-
---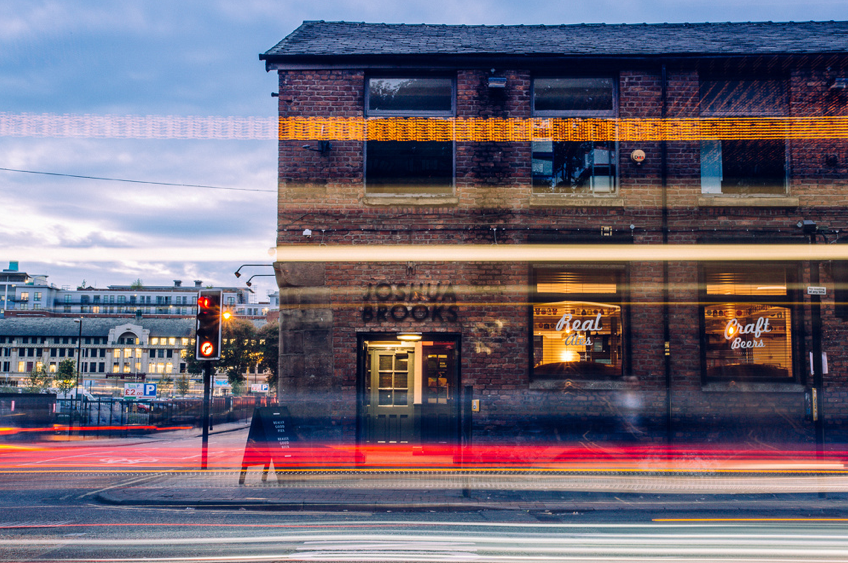 Image credit: Joshua Brooks/Facebook
Capacity: 400
Location: 106 Princess Street, Manchester, M1 6NG
Upcoming events: JB's Launch Party - Moxy Muzik presents Darius Syrossian | JB's Launch Party - Mark Knight all night long
Underground music venue, Joshua Brooks is famously known as the club at which The Chemical Brothers cut their teeth, playing their first-ever show to a packed out audience back in the '90s. An approved hotspot for fans of electronic music, showcasing the many various off-shoots and sub-genres, the venue has seen and nurtured some of the music worlds biggest and brightest talents over its long and illustrious past.
Fast approaching 30 years in the business, and still at the forefront of dance music and clubbing in Manchester, Joshua Brook's is raring to hit the ground running in the latter half of 2021, with two mega opening parties planned to welcome back the dance floor. With some high profile DJ names set to appear, such as Tool Room's Mark Knight and Darius Syrossian, you can bet your bottom dollar that tickets are going to be harder to get hold of than gold.
Click or tap - here - for tickets to more upcoming events at Joshua Brooks
-
---
---
Head on over to our What's On page to find more clubs in cities across the UK or check out our UK Rave Guide 2021
Header image credit: The Warehouse Project