2023 has been a rollercoaster of a year, from festival season to the rise of huge new DJs, to new club nights, memorable gigs and much more. It has been a mas one, and whilst we're sure you're nearly partied out if we know our audience like we think we do, we're sure you've all got one last big session in the bank. That's right, we're on about New Year's Eve!
But, while it can be fun to throw a house party, or crawl through your local bars, nothing beats heading out somewhere completely new to tear up the town and create a memorable night. So where will you go? How do you decide? Dozens of cities across the UK come alive with a party on New Year's Eve, but, if you'll settle for nothing less than the best, here are the best cities to spend New Year's Eve in the UK!
From Camden to Soho and everything in between, the capital is bursting with parties that feel tailored just for you. We mean, come on. It is the capital. So, of course, where New Years Eve in the UK is involved, there'll be plenty of choices available!
Cafe Mambo Ibiza are back in London and they'll be taking over LDN EAST in Canning Town. Bringing the sounds of Ibiza over to the UK, with the likes of Jonathan Ulysses, Jason Bye, Tristan Ingram, and Alex P re-interpreting those classic sounds making for a belting boogie into the New Year
Elsewhere, an all-out party will be sparked at the Boxpark in Wembley for LoveJuice NYE. The event sees the likes of Majestic, Sammy Porter, George Mensah, Charlotte Van De Peer and more rip up the huge stage, which will be among the biggest in the big smoke, a must visit for those wanting a massive end to the year.
This is just a small taste of the dozens of crazy events going down on NYE in London. Check out all the unreal New Year's events in London now.
Find tickets for events in London - here
---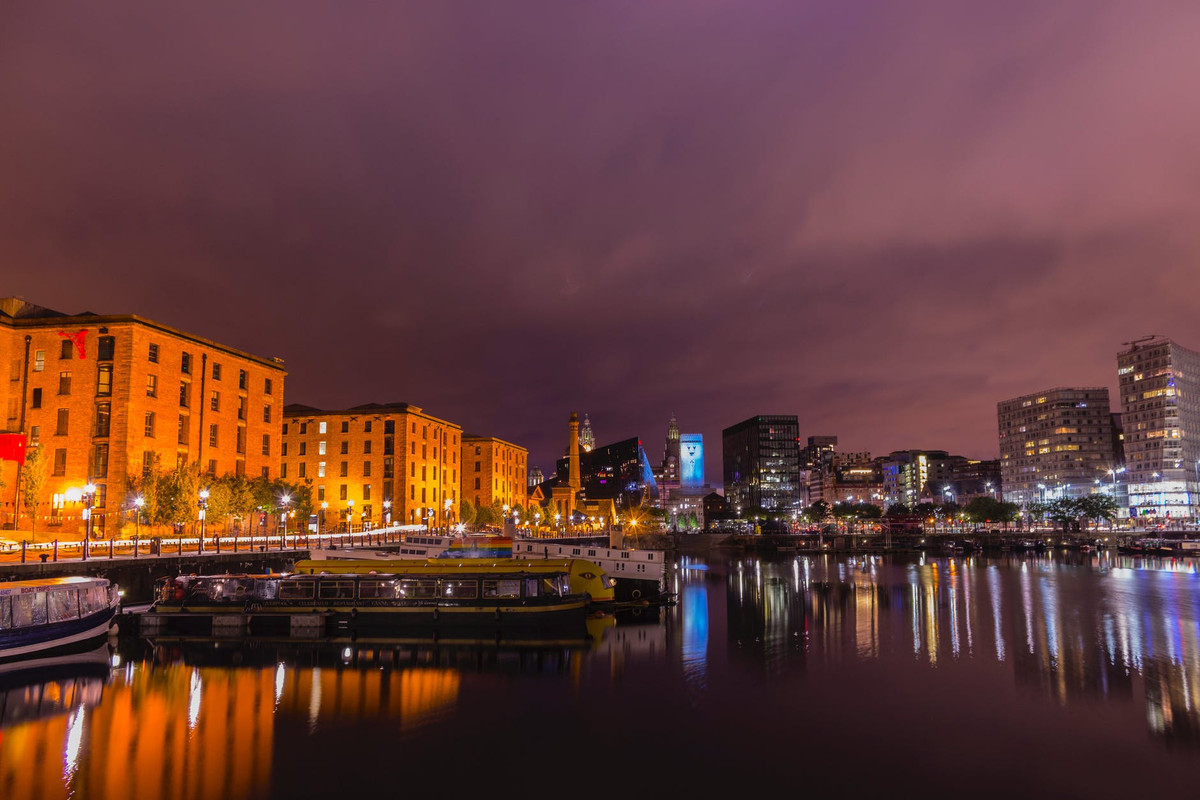 This vibrant, bursting city was named one of the best cities to visit in the UK, and with good reason. Known for its insane nightlife, music, culture and fashion, Liverpool is a must for anyone who loves a great night out with an unbeatable atmosphere.
For those looking to dance the night away with a cocktail in hand, The Baltic Market will become the ultimate Super Club with Liverpools finest DJ Lauren Lo Sung and Lolife's enchanting beats getting you moving, with mouth-watering street food alongside to see you into the new year.
Or if the thought of spending NYE outside sends shivers down your spine, then rave extraordinaires Hedkandi are bringing their anthems to Liberte in Liverpool, with Richard Earnshaw, Mark Doyle, and other Hedkandi spinners bringing the funky house vibes until and beyond the countdown.
With so many diverse events on this NYE, what better of the best cities to spend New Year's Eve in the UK than Liverpool?
Find tickets for events in Liverpool - here
---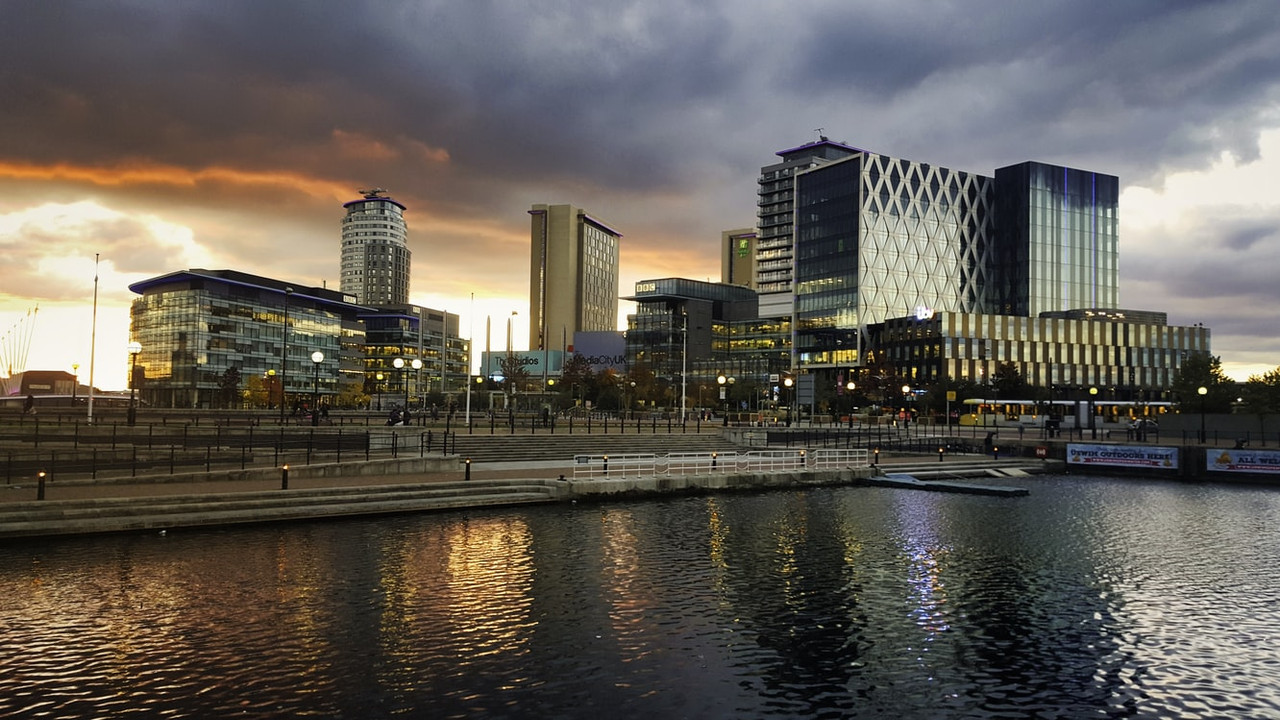 Birthplace of the wild night out, Manchester is a brilliant choice for anyone looking to let go. Whether you're still a bit emo at heart, a raver, an indie kid, or a mix of all three, there's a venue and an event that's perfect for you.
Old-school music lovers can't miss 90s Baby New Years Eve. See in the New Year at Albert Hall with your favourite pop and club classics from iconic acts like Judge Jules, K-Klass, Ultrabeat, and N-Trance. Or if you're looking for a busy, city centre venue to end the year with a bang, the iconic Warehouse Project are bringing their annual year-ending bash to Depot (Mayfield), with Rudimental, Hannah Wants, Sammy Virji and so so so many more bringing the beats.
No matter what you fancy, Manchester is a friendly, happy city bursting with top events to create a night to remember (or not depending on how many drinks you get through).
Find tickets for events in Manchester - here
---
There's a reason Sheffield is home to 60,000 students - nights out are unmatched and the people are lovely. And to be honest, we wouldn't expect any less from a city that's home to music icons such as Pulp, Def Leppard, and Arctic Monkeys.
If you want to wave 2023 goodbye in the most Sheffield way possible, get down to The Leadmill's Big New Years' Eve Bash which will have a diverse range of rooms for you to enjoy. There will be indie bangers, 80s and disco classics and pop punk and emo. Discounted drinks on the night will see you walking home very merrily.
If that isn't your vibe and you're looking for something a bit more underground then the Hope Works NYE 2023; All Styles All In! event will bring you a night of House, Drum n Bass, Techno, Jungle and more for those looking to see out 2023 with a boogie. Eager to start the new year with a bang? Check out some of the amazing events Sheffield has to offer.
Find tickets for events in Sheffield - here
---
Could the home of The Streets be anything less than a mind-blowing night out? We didn't think so either. Plastered with stunning street art and home to one of the 12 coolest neighbourhoods in the UK, we're certain Birmingham will be a welcome, thrilling NYE for anyone.
Luna Springs will be transforming the venue into a HUGE full moon party, with 2000 of you knocking back the bubbles as you enter 2024, with Garage, House, and Disco DJs bringing the fire tunes until the countdown.
Elsewhere, The Hare and Hounds are bringing out their popular Common People night which brings out the most iconic indie tunes from the 00s and 90s. Expect to be dancing along to plenty of Pulp classics as well as Oasis and Blur too. The other room of the venue will be vastly different too as it plays alternative, electronica and more.
With something for everyone, no matter what night you have in mind, Birmingham is a fantastic city and one of the best cities to spend New Year's Eve in the UK.
Find tickets for events in Birmingham - here
---
A city loved by students thanks to its great transport, nightlife, and value for money - three essential ingredients for a smooth night out - consider a late one in Leeds this New Year's Eve. With dozens of nightclubs, bars, pubs, restaurants and more, this Northern gem is ready for a messy celebration.
Mint Warehouse is always a site of mayhem within the city and Danny Bond and Friends will be there to cause as much chaos as possible. Bassline all night long sounds like a brilliant night to us and you're in good hands at one of the best venues in the city.
Plus, if you want to get even more hectic on your end-of-the-year bash, then the iconic warehouse, Beaverworks, is putting on a Circus of the Lost bash across their massive 8-room maze of an underground space, for their final show of the season with a Midnight firework display, not to be missed!
Ready to check out what Leeds has to offer? Same here.
Find tickets for events in Leeds - here
---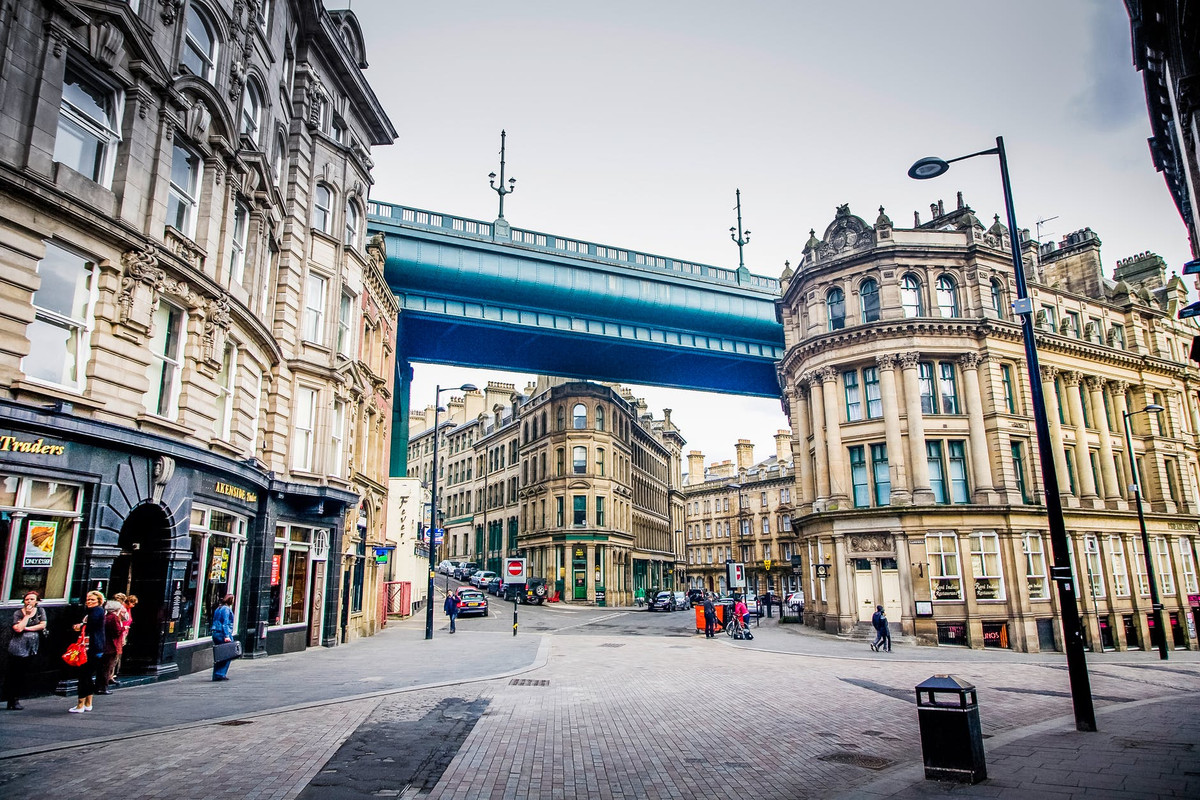 Newcastle has previously been named the best place to visit in the world by Rough Guides. And in 2019, the city was named as one of the best UK city break destinations by the travel magazine Conde Nast Traveller. Curious to see what's on? We know you are.
For us, the biggest party in the Toon has to be Second Speed NYE, at NX Newcastle, which sees an insane lineup of the likes of Azyr, Horsegiirl, Funk Tribu, and more bring the heat, for a groove-fuelled rave of the highest order.
Elsewhere, get ready for your face to melt (figuratively, of course, we want you to see 2024), at Facemelter Raves NYE special. Where several Trance and Hard-Tech DJs will be causing absolute destruction on the dance floor.
Get yourself up North to Newcastle this New Year, it's a party like no other in the country.
Find tickets for events in Newcastle - here
---
If you know anything about Bristol's nightlife, you know it's legendary. The city has many strings to its bow but, as you could probably imagine, their NYE will mostly be
Motion is one of the best clubs in the whole of the UK and they are linking up with DnB icons Hospitality and Bristol Bass Music to see the year out in a serious skank at their annual NYE event The Blast. The names on the bill are monstrous and include Bou, P Money & Whiney, Unglued, Pola & Bryson, Benny L, and so many more. If your nights out are of the heavier variety (I mean we're in Bristol so that's most of you) then you won't regret bagging tickets for this one.
Coroner's Court is another brilliant spot for all things clubbing and their New Year's Eve 2023 event will feature huge names like Chaos In The CBD, Move D, Tibasko and more. Across three rooms that will span House, Breaks, Techno, Deep House, and more, you will be transported to electronic ecstasy on this night; what better way to enter a New Year?
Could Bristol be the best city to kick off your 2024 in?
Find tickets for events in Bristol - here
---
NYE is the perfect opportunity to finish the year and start the new one, on a high. With this in mind, it's vital to choose the perfect city for your New Year's Eve bash. Let us tell you a bit about Nottingham. The city has been awarded the Purple Flag Award every single year since 2010. This prestigious award recognises the city for its sublime nightlife. We think that says plenty.
Forget the miserable English weather with Groovebox x Maison Music NYE at Tunnel. An intimate affair, get lost in deep house, disco house and more amongst a state-of-the-art visual experience. Grab your tickets today to secure your place at one of the city's most unique parties.
Or, if your nights out involve less of a two-step and more of a skank, then the Submerged New Years Eve DnB Party at Hidden Warehouse will be more your bpm. Secure your tickets for the city with the best nightlife today.
Find tickets for events in Nottingham - here
---
Edinburgh is more than just stunning architecture. This creative city is brimming with pubs, bars, nightclubs, jazz bars, and pretty much anything else you can think of. The city is safe and affordable and the people will take your night from great to amazing.
The Liquid Room is a stomper of a club and this New Year's, the echoes of the techno titans in attendance will be oozing out of every crevice in the building. Courtesy of Nightvision, the biggest party of the year will be supplied by the likes of Charlie Sparks, Frazi.er, Sikoti, AISHA, Faster Horses, and so many more. This is for the people who want to be immersed in a dark and raw rave until the early hours of the morning.
But, whilst raves in strobe-lit dancefloors are all the rage, sometimes, we don't want to two-step towards the countdown, instead, we want to let our hearts free in funky and vibrant surroundings; well, if you're in Edinburgh, then that's where La Belle Angeles Samedia Hoigmany Tropical Soundclash comes in. A boogie-fuelled New Year's party soundtracked by House, Latin, Afrobeat, and Dub, it'll be a stunning end to the year!
Whether you're looking for a party to see you into the wee hours of the morning or a more laid-back stroll into 2024, Edinburgh is the city for you.
Find tickets for events in Edinburgh - here
---
Easily one of the best UK cities for clubbing, Glasgow is also known for its live performances, but also for having more choices available than Edinburgh. A relatively cheap getaway too, Glasgow is perfect for a cheeky weekend away to see in the new year.
New Year's Eve, it's a celebration! And what better way to celebrate it, or Hogmanay as the Scots say, than at FLY's NYE New World Hogmanay? The lineup for this one is massive, and it's no surprise given FLY's forays in Scotland as of late. It features Denis Sulta, Kilimanjaro, Big Miz, Emjanero, and so many more providing the vibes. It's gonna be a belter.
Elsewhere though, if you're a fan of the old-skool Scottish hardcore, then the Rezerection New Year's Eve Party at The Classic Grand will be. much more your drift. Scott Brown, David Forbes, and Dream Frequency will be among those behind the decks and taking you on a trip back to the 90s before raving into 2024.
Eternalise the start of 2024 in the beautiful, lively city of Glasgow.
Find tickets for events in Glasgow - here
---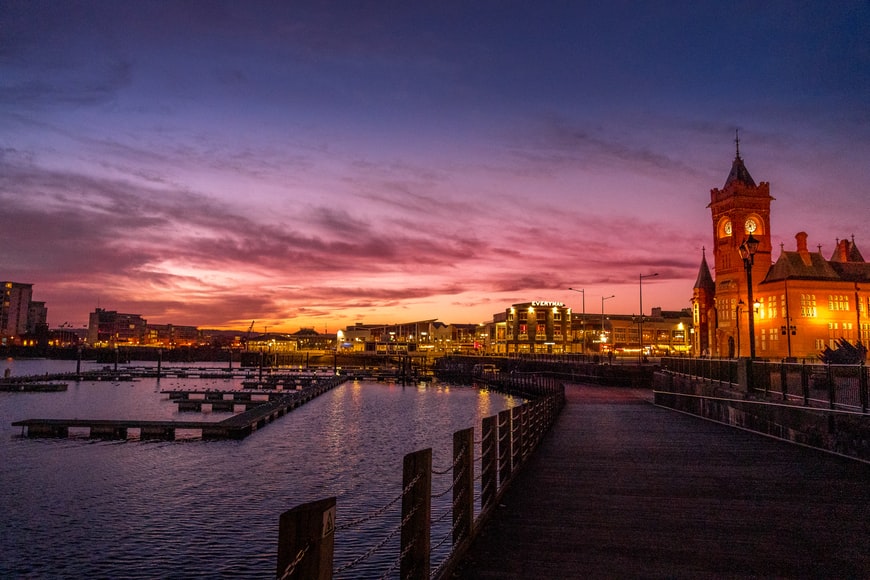 Lively and closely packed for easy bar hopping but still big enough to jump around and dance 'til dawn, Cardiff is a fantastic city for a New Year's blowout. And if your hangover isn't too much of a handful, there are plenty of sights to see and activities to get stuck into the following day.
Invicta Audio will be bringing the heavier, bass-fuelled skanks to the city this New Year at the iconic Vaults. Huge names like TURNO, Sota, and Crossy, with support from both the Invicta roster and Cardiff local talent. This is not one to miss!
However, there'll be a rival rave at the Depot that will be hard to avoid, courtesy of the huge modern house icon D.O.D where the two-step will be beating down to the last 10 seconds of the year, before getting even filthier as the first horse of 2024 beat on. For any house enthusiast in Cardiff, this is your event to finish 2023 at.
Known as one of the UK's rowdiest cities when the night falls, get to Cardiff for an unreal NYE.
Find tickets for events in Cardiff - here
---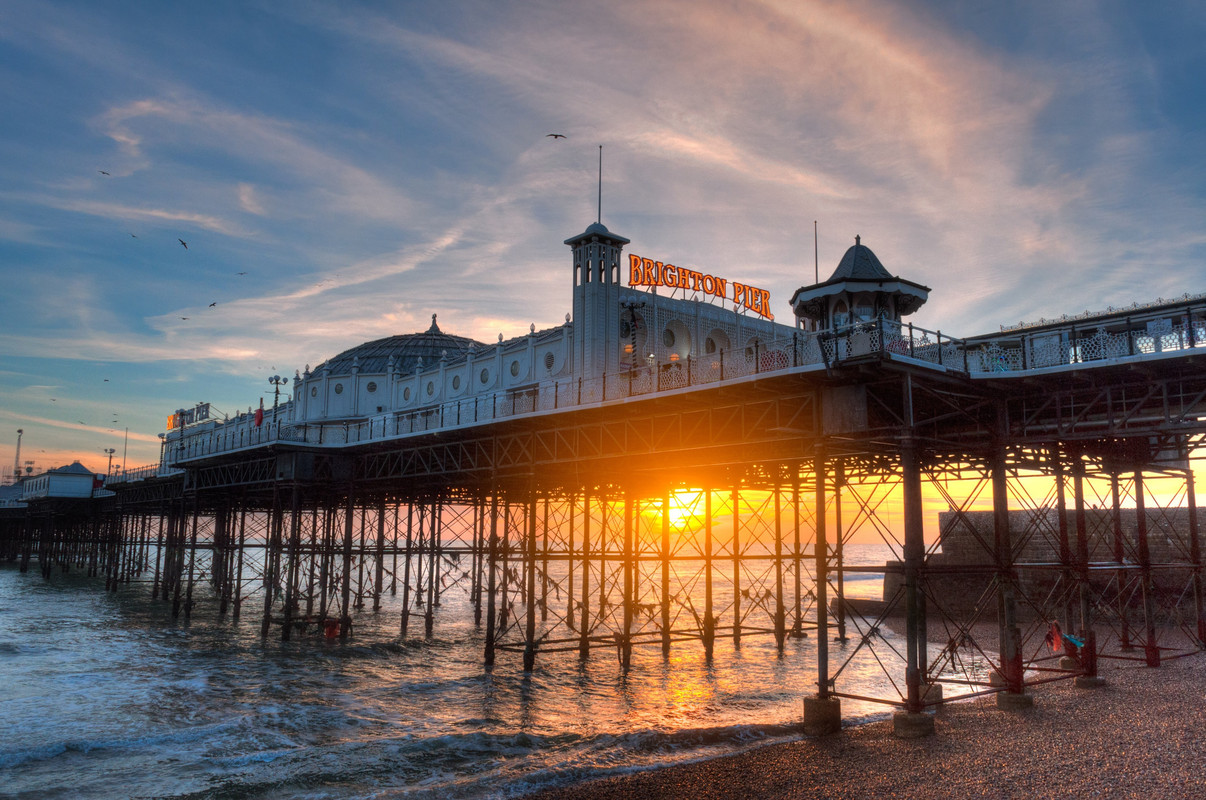 A famed city on the South coast known for its vibrant artistic streaks and its thriving nightlife. It feels inevitable that you'll have a night out here at some point and we can thank the city for giving us some amazing bands and club nights.
Foreverland will be bringing their Psychedelic Carnival, a multi-sensory save experience that will have you channelling the limitless imagination of your inner child, where you can prepare to be submerged into a boundless ocean of sights and sounds. Foreverland always brings a unique rave of seismic proportions wherever they go, and this is a way to dare to dream about what 2024 has to offer.
However, we know that Brighton is home to a lot of Drum and Bass enthusiasts, and it seems that Volks know that too, and the Volks NYE, a 12-hour rave with the likes of DJ Hype, Micky Finn, Agro & more, will satiate all your bassy needs.
Brighton has raves and NYE events as diverse as its people, and is easily one of the best to enter 2024 in.
Find tickets for events in Brighton - here
---
There are so many amazing cities across the UK. All of which will throw countless NYE parties with the power to blow your socks off, leave your ears ringing, and put a smile stretching from ear to ear on your face. But as these cities are known for their insane nightlife, diverse options and, well, being loved by all who visit, these are our top picks. What city will you find yourself in this New Year's Eve?
---
---
Check out our What's On Guide to discover even more rowdy raves and sweaty gigs taking place over the coming weeks and months. For festivals, lifestyle events and more, head on over to our Things To Do page or be inspired by the event selections on our Inspire Me page.