Image: Maurice Zinken
In 1996 someone had the bright idea to try and regulate the close to a decade old modern European electronic music industry into some form of conference, a counterpart to the madness of Miami's overly opulent but hugely enjoyable WMC. The event was held over three days, with 300 delegates attending as 30 DJs performed; the Amsterdam Dance Event was born.
This year that lovely amalgamation of multiples of three celebrated its 20th edition having spawned into a huge clubbing conglomerate, a five day extravaganza which literally crams almost every person and every entire facet of the global industry into the Dutch cosmopolitan capital alongside 365,000 attendees - well over a thousand times bigger than when it started.
The breadth of choice on offer is exhaustive, with nigh on every genre of dance music suitably well covered by Amsterdam's excellent location and prevalence across the industry. This is a nation which has given us DJs as diverse as Tiesto, Steffi and Noisia, labels like Armada and Clone and festivals on the opposite end of the spectrum as Dekmantel and Dance Valley. That melting pot of diversity bleeds into everything about ADE.
Gabba and hard dance are as easily located as the hot underground of house and techno, and whether you make a living from the rave or just want to immerse yourself in it, this is the place to be.
From a business angle it simply can't be overstated just how much of the dance music industry makes its way to Holland for the week. It's equally great from a fan perspective, as you can waltz around and expect to bump into enough DJs to populate a small festival line up, finding your heroes in the most unlikely of situations.
We saw both Richie Hawtin and Seth Troxler saunter down Keizersgracht, the street which holds the daytime's best main venues the Dylan Hotel and Felix Meritis centre. We turned off the same canal side avenue a day later to stumble into South African house hero Black Coffee.
Later on we spotted Maxi Jazz in Schilpol airport, having previously spied DJ Pierre in the lobby of the Hoxton hotel. And we even caught Dimitri Vegas & Like Mike, hours before being crowned the new world number ones in DJMag's opinion splitting poll, brushing their teeth in the toilets of the Dante restaurant, muttering with a smile about the travails of living the "airport life".
All these destinations, alongside the heaving Doffer cafe, are places we also conducted business in during our stay in Amsterdam (we made it to a table at Dante mind). Wherever we walked we were constantly bumping into countless label owners, promoters, DJs and other journalists.
And despite the fact there's some very serious business being conducted, plenty of them were on the lash, dance music's occasional factitious rivalries making way for plenty of good natured conversations stacked with positivity about the way things are heading.
There's enough going on here for you to make you way to Amsterdam without a conference ticket, but that means you will miss out on a frightening amount of activity. During the daytime we caught Jeff Mills' continuing ability to push the boundaries of what artists are supposed to represent with his ode to Rembrandt in the painter's reconstructed studio, a far cry from hearing his relentless techno in sweaty clubs.
More straight up was the talk of another US pioneer, with DJ Pierre regaling details of how he pushed the acid sound during a talk at the Dylan. The same venue was the place we also caught a rather frank discussion on the ways streaming is having an impact on the industry, with much of it not positive. The ongoing issues with Soundcloud suspending accounts proves this is murky ground for the way we consume DJ sets and their ilk.
The evening though was all about the rave. We're big fans of what happens to Barcelona during the Sonar week, where the Catalan capital is transformed into an unrelenting Mecca of electronic music. The key difference with ADE though is the choice; whereas Barca is very much focused on the underground and more specifically house and techno, ADE has it all. And it's literally everywhere.
Fan of the more accessible strains of the sound? Well you could of caught Hardwell blasting out chainsaw riffs and jackhammer beats at the city's Apple Store, as well as the ADE's landmark parties at Amsterdam Arena. The Gashouder venue, famed for the glorious Awakenings parties, had Drumcode, Carl Cox andJoris Voorn each bringing differing facets of techno to the fore.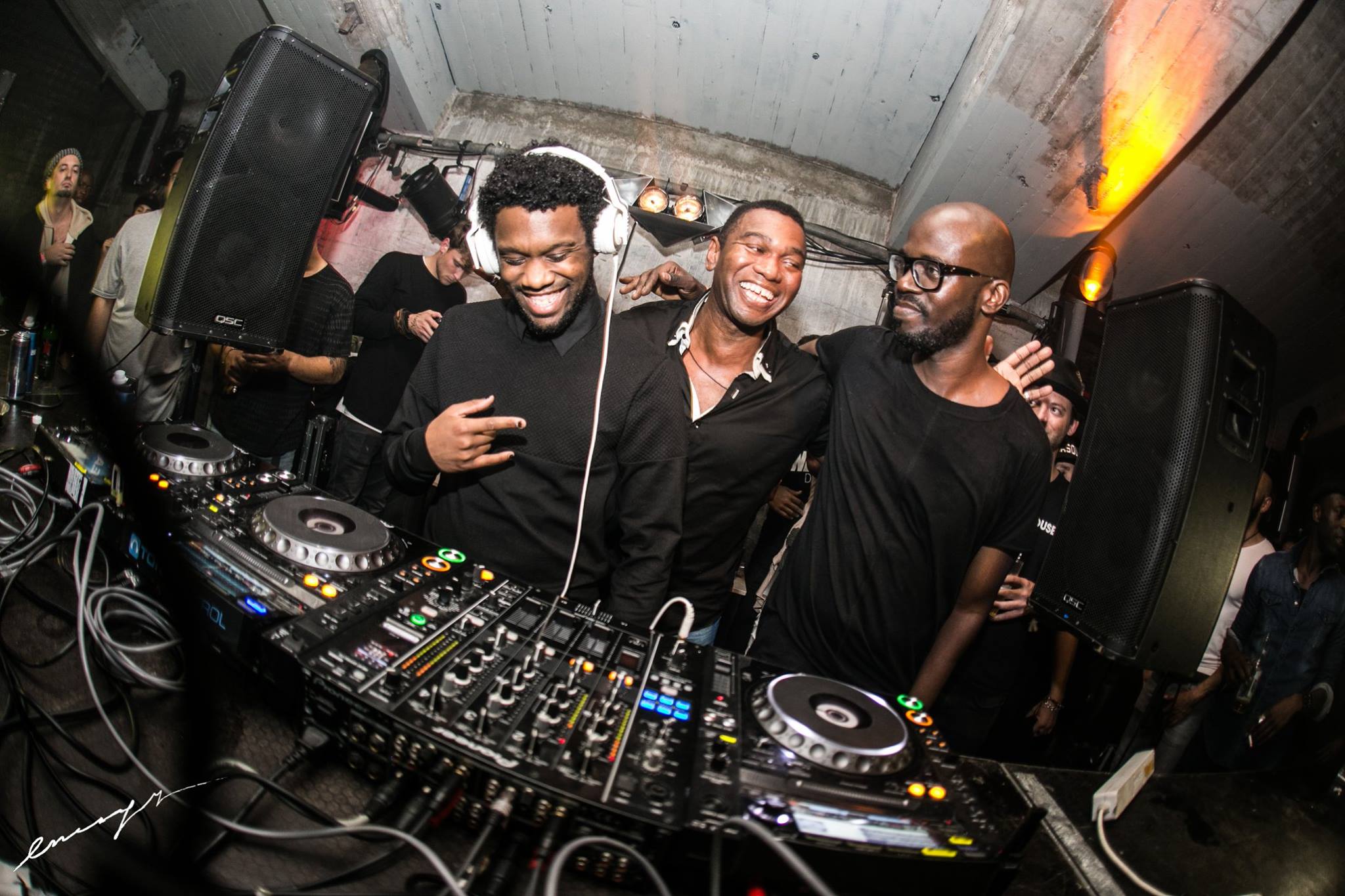 Whilst we were there we indulged in Black Coffee's crystalline grooves at slightly off the radar hotspot Radion, the grimy bare brick location perfect for his luscious soul infused house and techno. Loco Dice playing to a packed out brothel and Mixmag's early evening histrionics at the gloriously intimate Studio 80 also had us sashaying to a superfluous concoction of sounds.
It was the Diynamic party though that really encapsulated our ADE rave experience. Based in Loveland on the city's outskirts, it was a venue that bossed the best about big room raves, cavernous in size with a killer production which enabled the perfect backdrop forSolomun's melody heavy label to boss things.
The man himself was in imperious form, his own 'Zora' (below) a highlight during a set which had the crowd in raptures throughout. If the days were spent learning and discussing how great dance music is, this was the epitome of it at it's large scale appeal and proof that the DJ and his cartel know how to put on a show.
Irrespective of what dance music means to you, making your way to Amsterdam in 2016 is pretty much a foolproof way of wringing more out an industry and scene millions love across the planet. We spent a week partying, absorbing and breaking bread in this utterly beguiling climate, and our love for the good old fashioned rave only got stronger. It is, unequivocally, an essential component of the dance music calender.
We also sent Jack Law to ADE, read his Elrow at ADE review.
Tickets are no longer available for this event