As any techno fan will know, Berlin is the place for late nights, thumping tunes, and wild parties. But Berlin isn't just about techno. There are many music scenes thriving there and, as a result, there are plenty of killer music festivals in Berlin.
As festival season approaches, we're all searching for the best festivals to hit with our pals this year. So we thought we'd help you out by putting all the best Berlin festivals in one place. Take a look, stick some screenshots in the group chat, and get planning for an unreal 2023!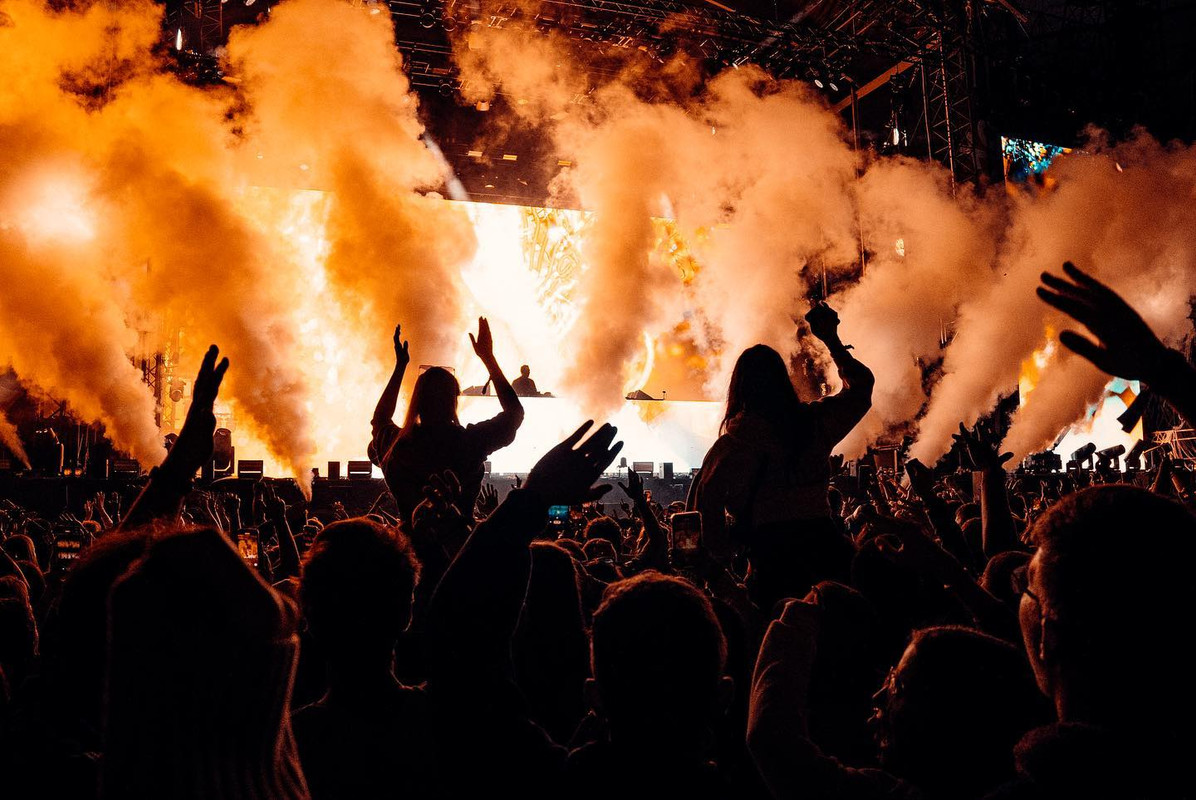 Photo: Lollapalooza Berlin / Facebook.com
When: Saturday 9th - Sunday 10th September 2023
Where: Olympiastadion and Olympiapark in Berlin, Germany
2023 Lineup: Imagine Dragons, Mumford & Sons, Macklemore, Jason Derulo, David Guetta, SDP, Alligatoah, Zara Larsson, Lost Frequencies, Rina Sawayama, Meute, and more
Lolla has homes in many countries including Germany (of course), Brazil, the US, Argentina, Chile, Sweden, and France. This unique festival has the respect of music fans all over, especially those who love checking out the biggest names across multiple genres.
This year in Berlin, we've got Sam Fender, Lilly Palmer, Mimi Webb, Meet Me @ The Altar and more alongside those mentioned above, showing they have something for just about every music fan.
---
Pop-Kultur
When: Wednesday 30th August - Friday 1st September 2023
Where: Kulturbrauerei in Berlin, Germany
2023 lineup: TBA
Pop-Kulture has a super diverse programme of music, film, talks, readings and more. First launched in 2015, Pop-Kulture is a strong creative force in Berlin. The lineup hasn't been released yet, but the team behind it have promised over 100 events on over ten stages with world premieres of works created specifically for the festival, concerts by newcomers and celebrated brands.
---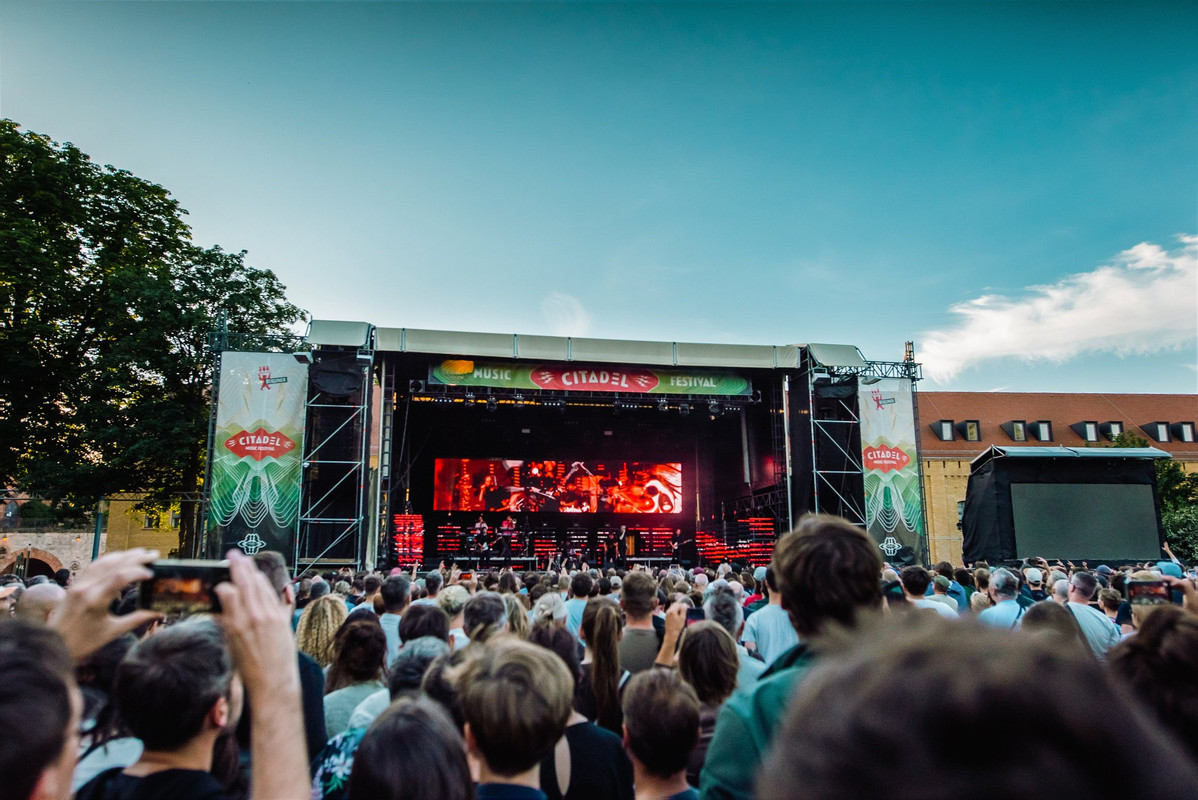 Photo: Citadel Music Festival / Facebook.com
When: Multiple dates in June, July and August 2023
Where: Spandau Citadel and Trinity Music GmbH in Berlin, Germany
2023 lineup: The Distillers, Tenacious D, Yusuf/Cat Stevens, The War On Drugs, Simply Red, Ben Howard, and more
We're cheating a bit as Citadel is actually a series of gigs in Berlin but it's just too good to leave off our list of the best music festivals in Berlin! Typically held over May to September (the warmest and most pleasant times of the year), with up to 25 gigs per season.
Citadel has had some massive names on its stages including Bob Dylan, Portishead, Cypress Hill, The B-52's, Bjork, Motorhead, PJ Harvey, The Chemical Brothers, and many more. And it's continuing its legacy of welcoming huge names this year with huge names across multiple genres.
---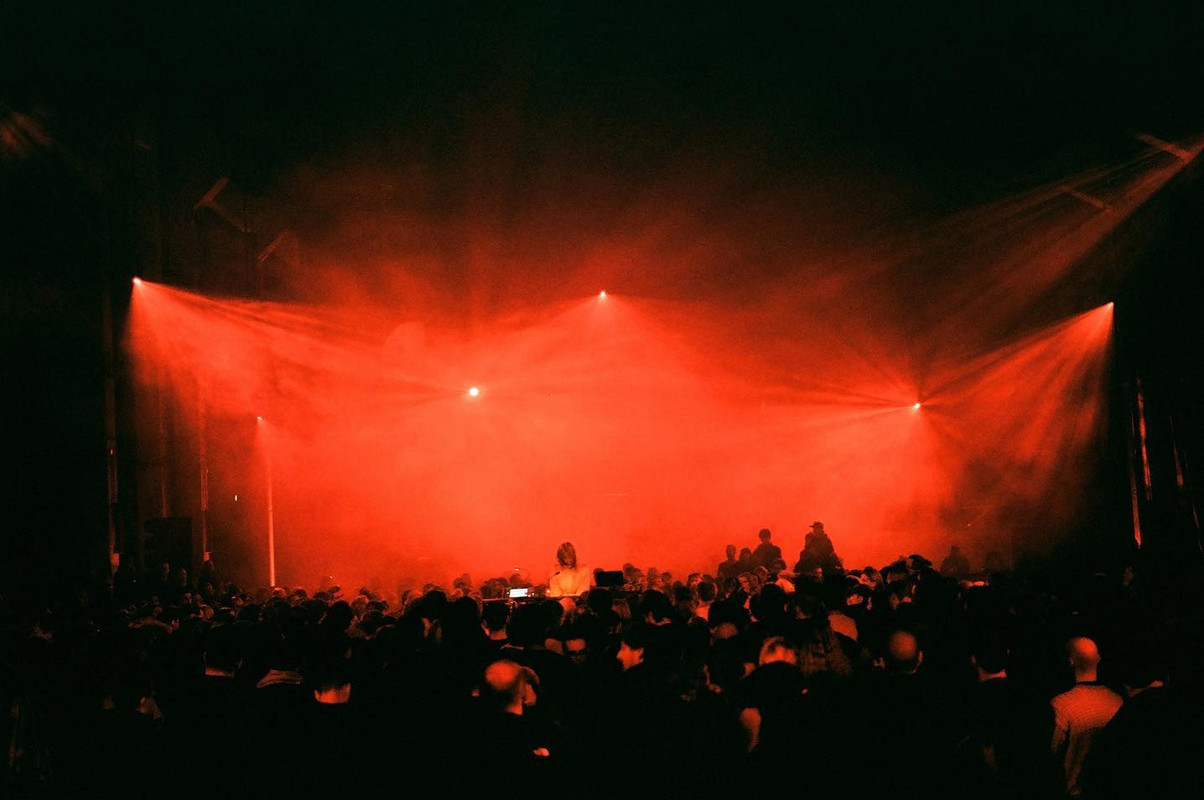 Photo: Berlin Atonal / Facebook.com
When: TBA 2023
Where: Kraftwerk complex in Berlin, Germany
2023 lineup: TBA
One of Berlin's most celebrated music festivals, Atonal is returning in 2023 after a three-year break. Not much has been revealed about the 2023 edition yet but Atonal is known as one of the city's most impressive festivals.
The kind of festival you'd expect to find in Berlin, Atonal is known for drawing in crowds that wear only back and love techno. As you can see in the image above, aesthetics are a huge part of the experience with lighting, installations, screenings and more. Techno, droning, and pioneering ambient sounds are commonplace here.
---
Desertfest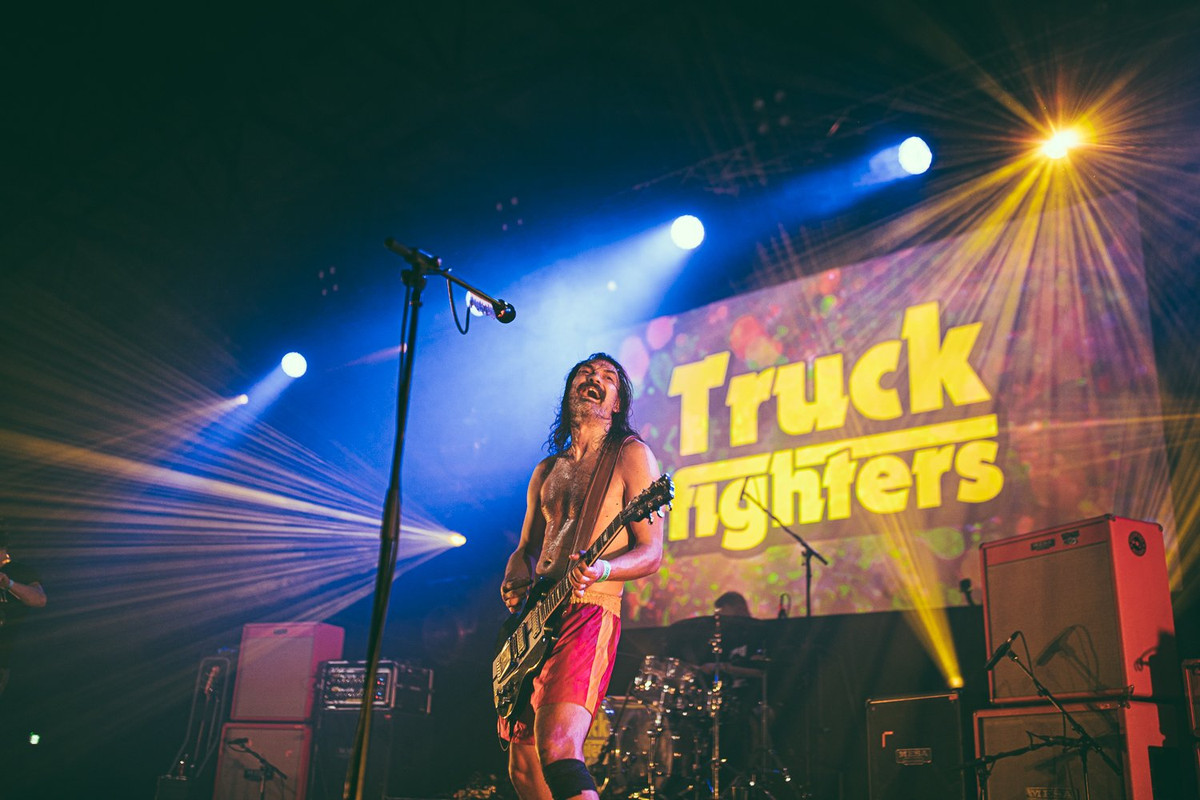 Photo: Desertfest Berlin / Facebook.com
When: Friday 19th - Sunday 21st May 2023
Where: Columbiahalle and Columbia Theater in Berlin, Germany
2023 lineup: Ecstatic Vision, High Desert Queen, Psychlona, Uncle Acid & The Deadbeats, Daily Thompson, Gaupa, Greenleaf, Dommengang, and more
Berlin isn't just electronic festivals though. Desertfest showcases bands from the stoner rock scene with metal, psychedelic rock, sludge, doom, prog metal, and similar genres. For 2023, the fest is expanding to include an outdoor space with a stage, stands, and merch. Known for showcasing the best names on those scenes and crowds that go hard, this is the one for those looking for music festivals in Berlin who enjoy a heavier sound.
---
Zuruck zu den Wurzeln / Back to Basics Festival
Photo: Zuruck zu den Wurzeln Festival / Facebook.com
When: Thursday 8th - Sunday 11th June 2023
Where: Secret Forest in Niedergörsdorf (just outside Berlin), Germany
2023 lineup: N/A
Yeah, it's about an hour or two from Berlin but it's a goodun! Celebrating its 10th birthday, Back To Basics is going down over four days with 200 artists and DJs, ten areas to explore, and over 50 workshops, all in a magical forest atmosphere. Known for being green, the festival offers "seed confetti" to plant wildflowers and help the bees instead of using traditional confetti that can harm the environment.
There isn't a strict music policy here, just about anything goes with house, reggae, drum and bass, techno, disco, afrohouse, psychedelic, punk, hip hop, indie, and more across its stages. And the lineup will remain a secret until you get there! Outside the tunes, there are jugglers, poetry slams, readings, circus shows, an adult playground, a chill-out area and more. We have to say, this is definitely one of our faves.
Click or tap here to see the best forest festivals
---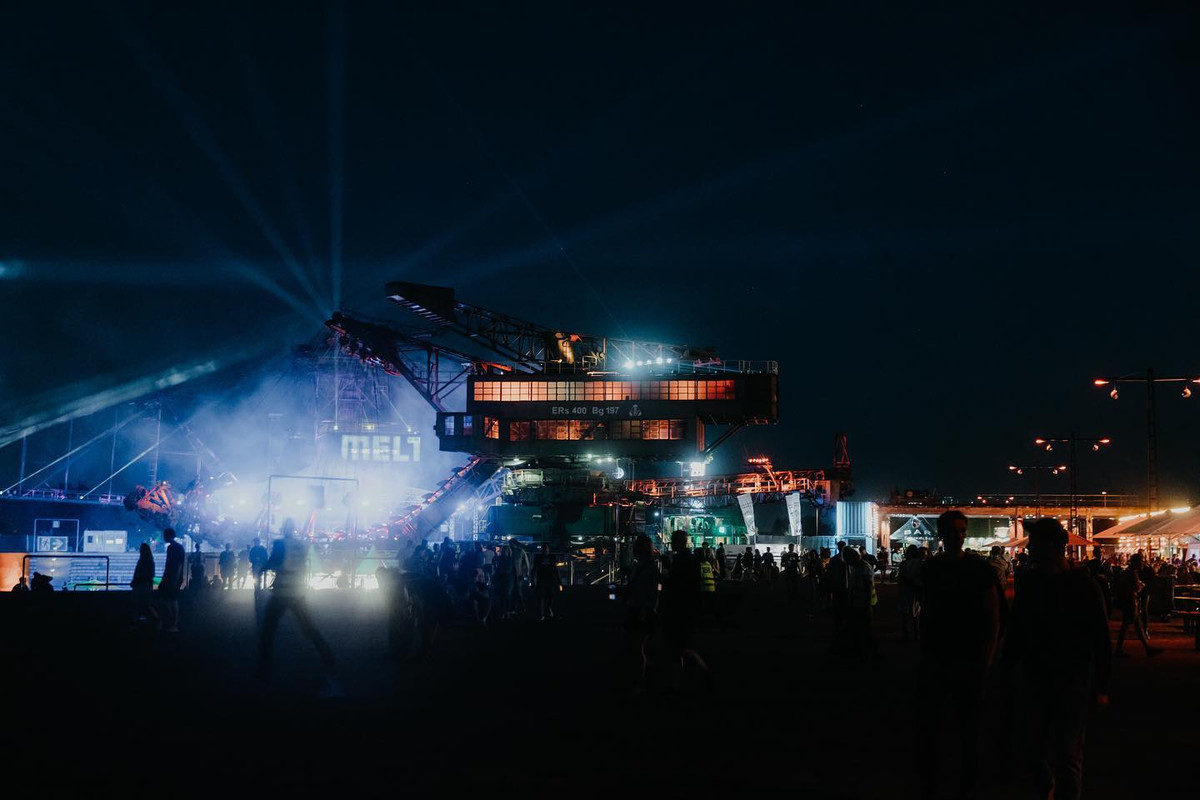 Photo: Melt Festival / Facebook.com
When: Thursday 8th - Sunday 11th June 2023
Where: Ferropolis (a small town between Berlin and Leipzig) in Germany
2023 lineup: Bicep (live), The Blessed Madonna, Bru-C, DJ Holographic, FKA Twigs, Folamour, Eliza Rose, Interplanetary Criminal, Nia Archives, Roisin Murphy, slowthai, Solomun, beabadoobee, and more
Bursting with electronic and hip-hop talent, Melt is an incredible festival that is heavily adored by many music fans across the globe. As you can see, the lineups always hit hard. A full escape from life, the festival boasts surrounding beaches, a man-made lake, morning yoga, workshops, talks and more. The festival site is always full of devoted Melt Fest fans and, with that lineup, now's the perfect time to join the club.
---
Clearly, there are some killer music festivals in Berlin. With so many, it can be tricky to choose but we hope we made it easier for you to discover your next festival adventure!
Click or tap here to find the best festivals in the UK and beyond
---
---
Check out our What's On Guide to discover even more rowdy raves and sweaty gigs taking place over the coming weeks and months. For festivals, lifestyle events and more, head on over to our Things To Do page or be inspired by the event selections on our Inspire Me page.


Header: Berlin Atonal / Facebook.com