Episode six of The Going Out Podcast welcomes a bonafide legend of the Madchester music era.
The sixth member and official mascot of one of the norths most influential alternative/rock outfits - the Happy Mondays. A man renowned for his inimitable stage character and wavy dance moves, who's lately been seen popping up on TV screens across the land, alongside fellow Happy Monday legend Shaun Ryder, on award-winning reality show, Gogglebox.
Thats right, you guessed it. This weeks guest is non other than Manchester's maraca shaking hero - Bez.
Dropping in for a quick chat with podcast hosts Georgia and Pippa, virtually of course, Bez, real name Mark Berry, opens up about his very first going out experiences; explaining what nights out used to be like in his local area of Walkden, and how he used to jump in and out of different rooms at the now sadly defunct and once popular, Pembroke Halls live music venue, listening to disco, soul and more.
He reveals what life was like during those heady Madchester days, back in the early '90s, and describes the feeling of getting up on stage with the Mondays for the very first time. A man of many wild stories, somewhat unsurprisingly, Bez also shares tales of a few of his more mind-blowing encounters, including how he once ended up sharing a hotel room with L.A rock legends, Guns N' Roses.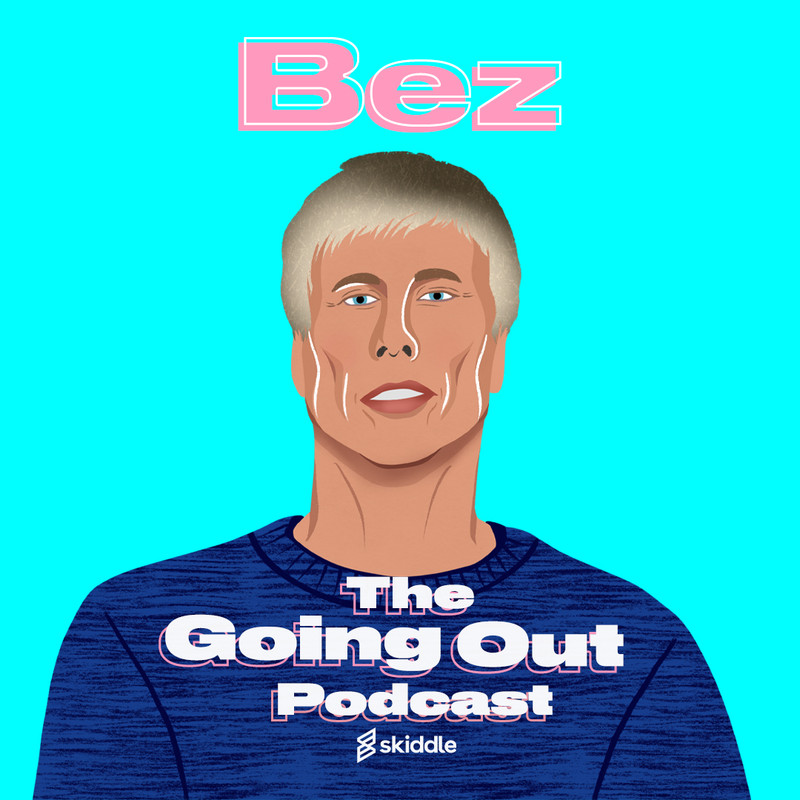 Finally, commenting on the unprecedented past twelve months, the 56-year-old party starter discusses how lockdown has impacted his day to day life. From finding time to spend with his loved ones, to launching brand new projects and ventures, such as 'Buzzin with Bez' and 'Bez's Racing Club' - listen in to this weeks captivating podcast to hear more from this beloved national treasure.
You can also listen to the episode on Apple, Spotify and Youtube now.
Series 2 Episodes: