In this week's episode of The Going Out Podcast, hosts Georgia and Pippa welcome Josh White - one half of respected electronic DJ and production duo, Hybrid Minds - for a quick chat about his earliest 'going out' experiences.
Unquestionably one of the UK's biggest and most prolific liquid drum n bass acts, Hybrid Minds - aka long-time buddies Josh White and Matt Lowe - have been a hugely significant aspect of the scene for almost a decade.
Releasing a handful of critically acclaimed studio albums throughout their career thus far, alongside numerous well received EP's and a tonne of club destroying singles (2013's Mountains, 2015's Lifted and 2017's Elements...), the pair have achieved something of a legendary status amongst their peers and fans of drum n bass the world over.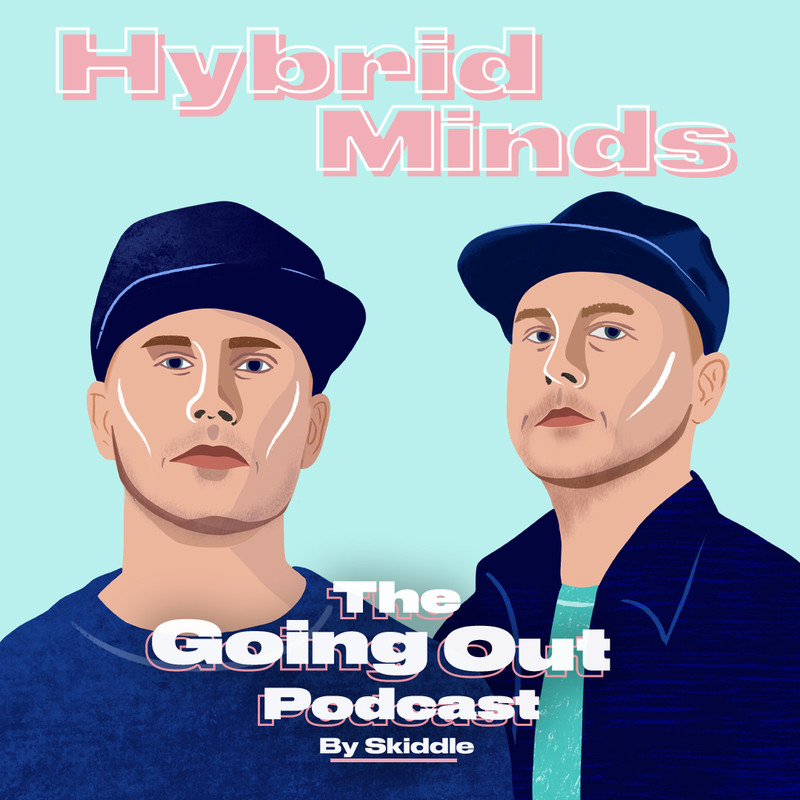 Praised for their proficiency in production, creating their own fresh take on a classic liquid D'n'B sound, the twosome's output oscillates wildly between moments of melodic serenity, with vocal appearances from a range of emerging talents - the likes of Tiffani Juno and Charlotte Haining - and euphoric, high-energy breaks. A danceable sound that continues to impress and win over audiences at clubs and festivals across the globe.
Revisiting his youth, Josh recalls his very first encounters with drum n bass, piecing together memories from illegal raves and describing nights out at clubs across London, including one of the capitals most celebrated music venues - Fabric. He also explains how studying other DJs helped to him to become a better artist, as well as talking about the huge drum n bass scene in New Zealand and revealing the names of the up and comers both himself and Matt White are extremely excited about.
Listen in to episode four of the latest series below for more stories, insight and advice from a collective at the very top of their game.
Listen to the episode on Apple, Spotify and Youtube now.
Find tickets for Hybrid Minds here.
Series 2 Episodes: