Zombie Fest is the perfect example of a DIY party done right. Having been held as an all-nighter in Mildenhall, Suffolk, for many years, the 2023 edition saw several changes: as well as relocating to fields just a stone's throw from a Holiday Inn hotel in Histon, Cambridgeshire, this is the first incarnation as a day party – not that anybody would be able to tell it's a case of testing the waters.
The new site itself is intimate, but it really works: what more is needed than some big top tents (four to be precise, playing varying dance genres to suit all tastes, and just a few second's walk between them), huge soundsystems, 3,000 dedicated ravers of all ages, a DJ line-up that spans international stars, local talent and new names, a 36-meter double-sided bar and plenty of toilets dotted around...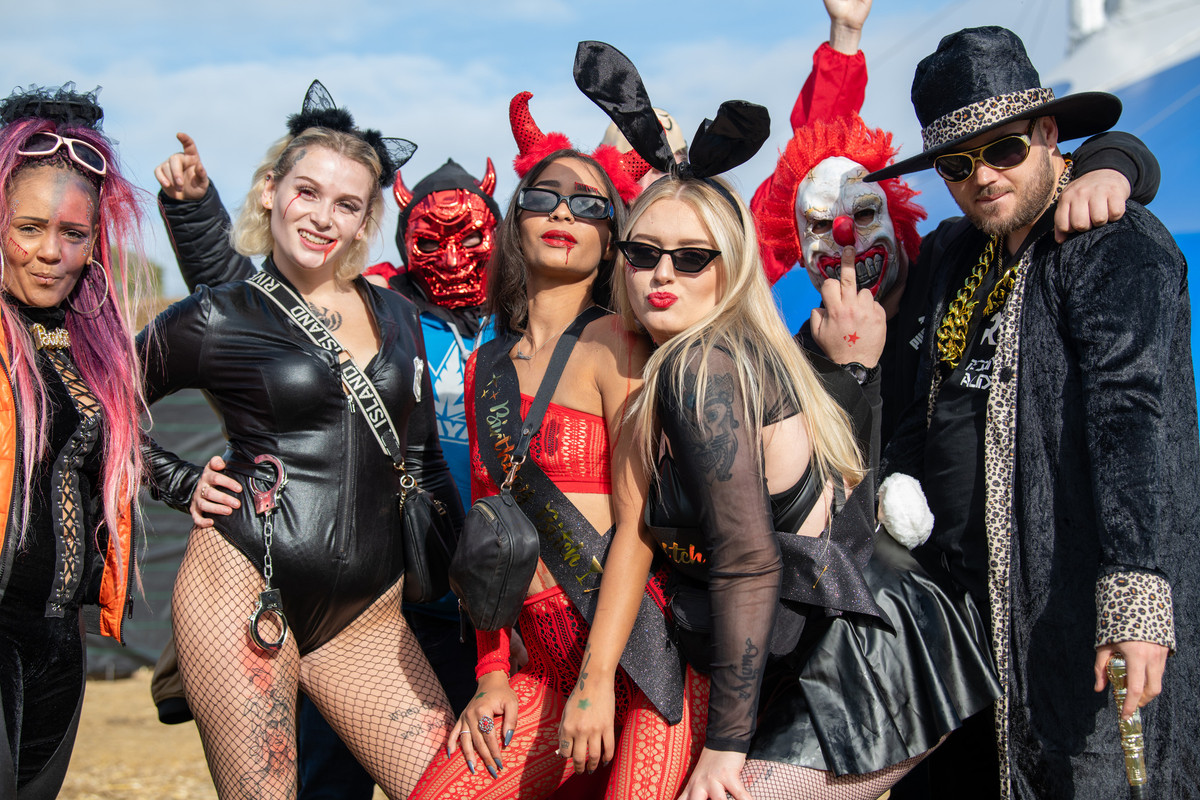 It may have only just passed lunchtime when Skiddle arrives but, with the sun beaming down, the usually quiet fields of Cambridgeshire are already buzzing. Once we've made our way through the 'scare walk' (a darkened entrance with ghostly sounds and hands and chainsaws poking through the sides), it's like stepping into a parallel universe full of spooky characters as dead cheerleaders, grannies in curlers, prison convicts, Harley Quinn and, of course, Barbie and Ken, start to get acquainted with their new surroundings. For anyone who has forgotten the memo, there's a tent on-site offering face painting, while a rapid spinning ride keeps the thrillseekers busy.
Similarly impressive is the ghoulish decor inside each of the tents: drum 'n' bass party Epidemik's area is decked out with hanging crosses, broomsticks and giant acid smiley balls, while the stage backdrop is made to look like the front of a haunted house. At the back of the 90s tent, meanwhile, are two tall gravestones, however they're far from plain: one pays homage to "everyone who made the scene what it is today", another directly to the late Robert Miles; contrastingly, the tomb in the 'Pam's tent hilariously reads 'I Told You I'd Be Sick'. As if that wasn't enough, towering stilt walkers, fire breathers, and aerobatics are just some of the performers who pop up throughout the day.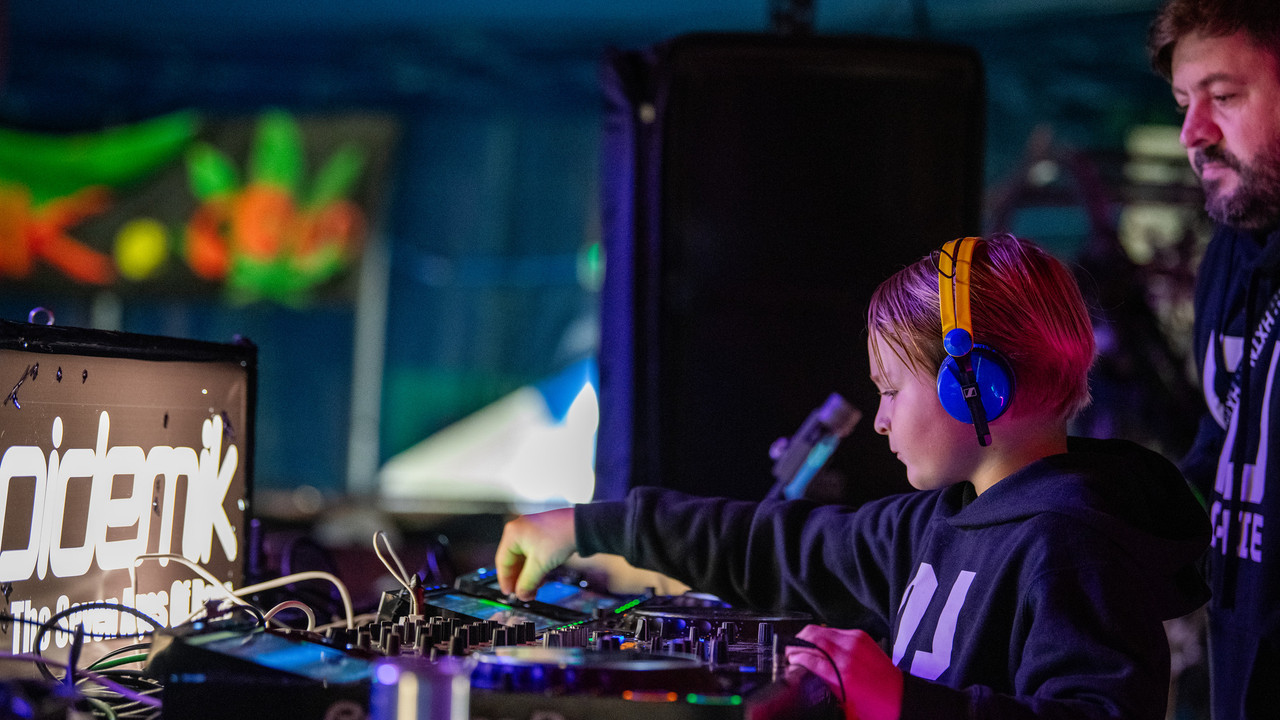 Onto the music, and all types of ravers are catered for at Zombie Fest. 'Epidemik' is a d'n'b and jungle haven. First up is the Guinness Book of Records 'World's Youngest DJ', DJ Archie: a supremely talented selector and mixer who, as his dad tells Skiddle backstage, barged in and started playing his decks at just two and a half years old. Billy Daniel Butler delivers a jungle masterclass and 4am Kru deliver an energetic live performance before scene titan Andy C proves why he's the biggest in the game.
The 'Big Mainstage' tent is for the househeads, with sets from big-name DJs Carly Wilford and Mark Knight. Meanwhile, over at 'Pam's', Savage, Harrison, Poggy and Gumbar go hard and fast with their pummelling hardcore and acid. The beats don't let up all day, rarely dropping below 170BPM. Clare Marie's vocal-led selections go down a treat, too, as she mixes Creeds' viral hit 'Push Up' into Marlon Hoffstadt's 'It's That Time', before young viral sensation Pulsar takes over: full of energy, he pogos behind the decks while raising the tempo. Animated in his performance style and acting out hand movements to match the lyrics, it's clear this young lad is loving every moment.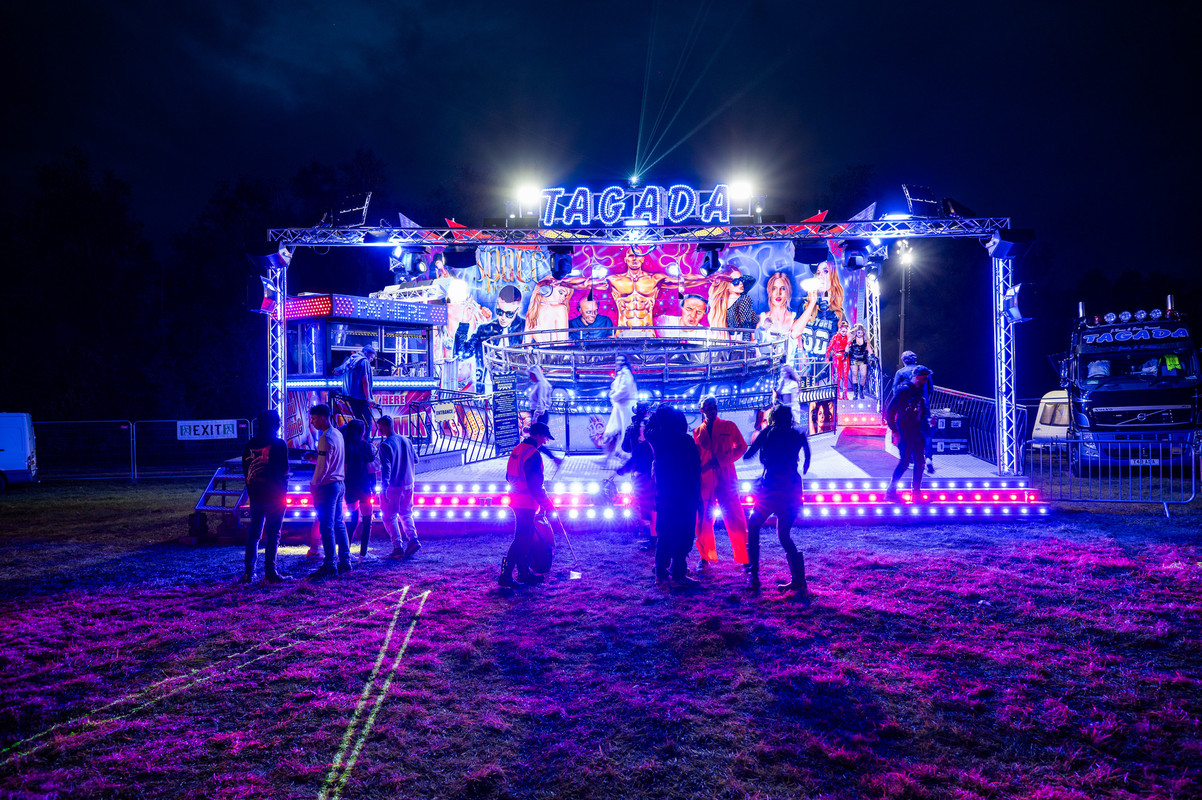 Later into the evening, Lisa Pin Up, star of the Nuklez record label that formed the backbone of the hard house explosion, stormed her set, while stage headliner Gammer, a hardcore pioneer who is revered for his record label Together We Rise and partnering with Dougal, kept pulses racing until midnight.
Then there's the 'Cambridge 90s/Star Radio' stage, which welcomes the legendary Baby D for a brief "private party". Her classic dance anthem 'Let Me Be Your Fantasy' sees everyone singing together under a sky of neon strobes. The nostalgia continues as DJ Sam Asplen keeps the good vibes going with an hour of throwbacks including SNAP!'s 'Rhythm Is A Dancer' and Dizzee Rascal's 'Bonkers' – it's like being on a student night out all over again.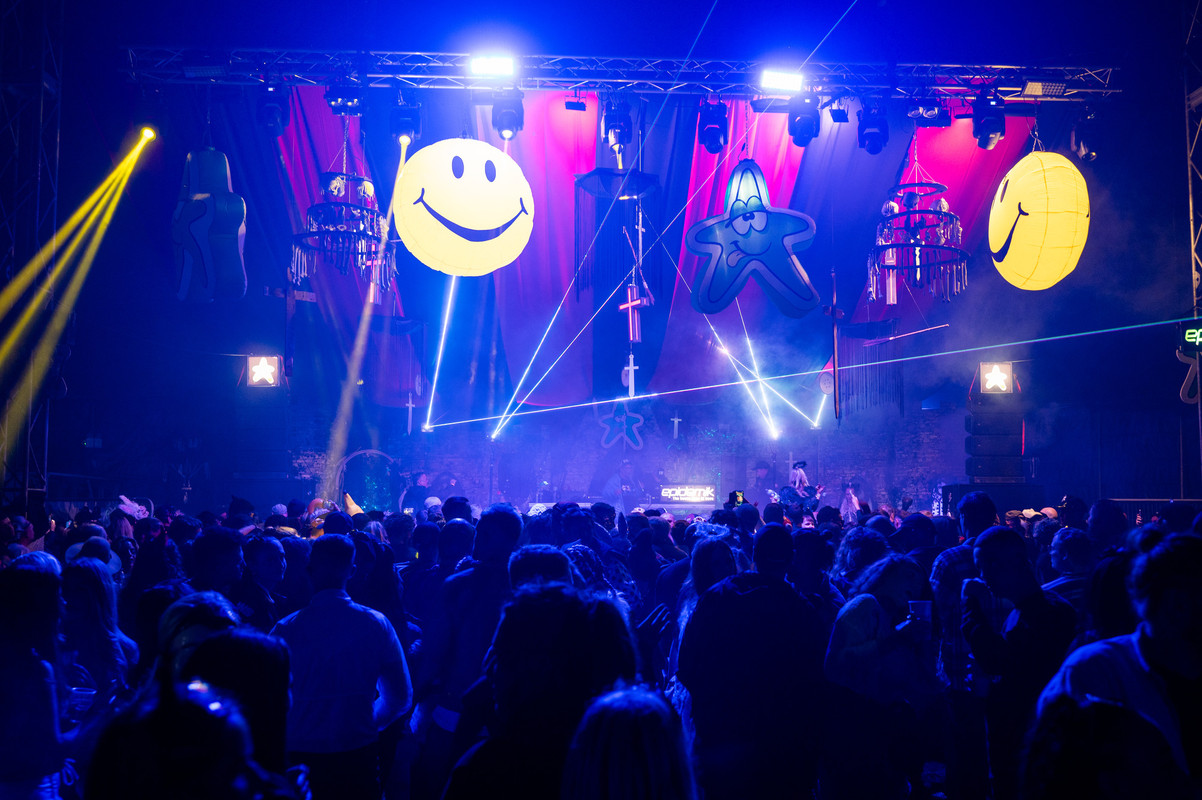 Nonetheless, everyone is well and truly warmed up ahead of noughties icon Lisa Maffia who happily snaps selfies with fans before taking to the stage. Naturally, her rendition of So Solid Crew's '21 Seconds' sends everyone into overdrive. "I'm not an R&B singer, I'm here to fucking rave," she had shouted at the start of her set, before the stage crew removed her mic stand. The second half of her statement rang true with everyone present: Zombie fest is the ultimate rave!
---
---
Check out our What's On Guide to discover even more rowdy raves and sweaty gigs taking place over the coming weeks and months. For festivals, lifestyle events and more, head on over to our Things To Do page or be inspired by the event selections on our Inspire Me page.