Award-winning producer and dance floor dominating mixmaster, Solomun has teamed up with one of Germany's most exciting new acts, avant-garde pop duo - ÄTNA, recently releasing a brand new collaborative single - 'Tuk Tuk' (Friday 5th February 2021).
Taken from Solomun's highly-anticipated, sophomore album - 'Nobody Is Not Loved', the lively club track, recently named Pete Tong's Essential New Tune on BBC Radio 1, features the serene and emotive vocals of ÄTNA's lead singer - Inéz Schaefer.
Including the customary impressions and noticeable production techniques, the warm basslines and melodies, that many have come to accredit with Solomun's accomplished work, the single transcends traditional genre boundaries, jumping between an array of rhythmic beats and sounds.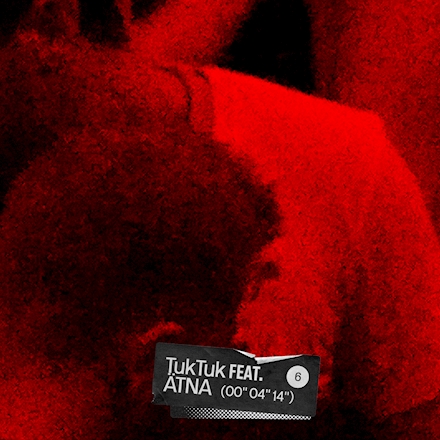 A highly regarded name on the European house music scene, Solomun is an artist who has become synonymous with modern club culture. Following an incredible first season on the White Isles of Ibiza back in 2012, hosting his own 'Diynamic Neon Nights' at Sankeys, the veteran DJ's popularity quickly began to soar amongst dance fans across the world.
Since then, he's produced countless singles and remixes, reworking tracks for many celebrated names such as Depeche Mode, Leonard Cohen, Jon Hopkins, Jamiroquai, Moderat, Interpol, Editors, Foals and Lana Del Rey, appeared at a swathe of globally-renowned festivals, the likes of Coachella, Tomorrowland and Time Warp, and won a number of accolades, such as the Best Producer title award at the DJ Awards Ibiza, and the DJ of the Year award from Mixmag Magazine.
His ability to create a contemporary and fresh take on an aging and yet still globally adored sound has led many respected industry names to label the 45-year-old as one of the most important names in house music, in recent times.
Solomun's forthcoming album, due for release on Friday 14th May 2021, will be issued via brand new imprint - NINL, of which Solomun is head honcho. The label, which saw Solomun counteract the Covid-induced clubbing blackout with a flurry of well-received singles, the likes of 'Home' and 'Kreatur der Nacht', and new single - 'Tuk Tuk', also features further collaborations with a host of renowned names, such as Jamie Foxx, Planningtorock, Zoot Woman, Anne Clark, Isolation Berlin and Tom Smith.
Check out the exhilarating official video for 'Tuk Tuk' below, featuring ÄTNA's Inez assuming the role of assassin - a homage to Japanese sukeban films.
'Nobody Is Not Loved' is available to pre-order now on Apple Music, Amazon Music and iTunes.