New Order have announced plans to perform their first Manchester date in over four years.
Taking place on Friday 10th September 2021 at Manchester's Heaton Park, the band will headline an evening of live music with support coming from London based synth-pop collective Hot Chip and up and coming, new wave revivalists, Working Mens Club.
Internationally renowned for producing many of the '80s most era defining anthems, those of us lucky enough to acquire tickets for next years one off show can expect to hear classics such as 'Blue Monday', 'Age of Consent' and 'Bizarre Love Triangle', to name but a select few.
Formerly of fabled Manchester imprint Factory Records and co-founders of the now defunct legendary night club, The Hacienda, New Order came to be following the tragic death of former band mate Ian Curtis and the subsequent collapse of one of the UK's most influential and pioneering alternative acts - Joy Division. Since then, the band have dominated both the underground and mainstream music scenes, performing to audiences across the globe, selling millions of albums worldwide. Still very much a cultural phenomenon, they continue to enjoy a long and successful career, now spanning more than four decades.
Made up of members Gillian Gilbert, Stephen Morris, Tom Chapman, Phil Cunningham and frontman Bernard Sumner, the group, still without the services of primary bassist Peter Hook, have been particularly active as of late.
Prior to the announcement of next years homecoming show, the band released their first new material in over five years, issuing the dance floor inspired track 'Be A Rebel' back in November. The illustrious five piece also have plans to head out to the states towards the end of September 2021 with fellow '80s act, Pet Shop Boys. Both bands will hope to complete this years postponed North American tour, which was, of course, cancelled due to the ongoing pandemic.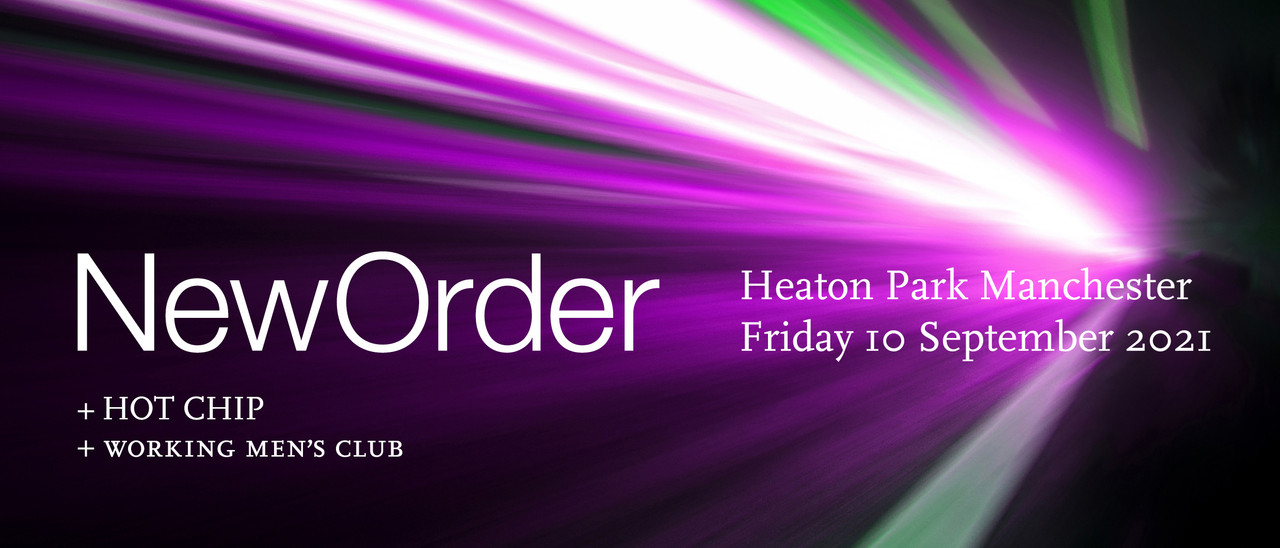 Issuing a statement via the bands website, talking of the upcoming show at Heaton Park, New Order said:
"We are excited to announce details for what will be our first hometown show in 4 years at Manchester's Heaton Park on Friday 10th September 2021. We will be joined by two amazing acts, Hot Chip and Working Men's Club.
"The connection between ourselves and Manchester has played a pivotal role in who we are as a band. We have countless memories from across the city, from our early days starting out, and beyond. We promise to bring a celebration like no other to Heaton Park in 2021, and we can't wait to see everyone come together for a night we'll never forget."
To commemorate the announcement, the band will also be appearing on Tim Burgess' popular Twitter Listening Party on Tuesday 15th December. Fans are being encouraged to get involved by streaming or playing New Order's most recent album, 'Music Complete' whilst tweeting their comments and questions to the band in real time, using the hashtag - #TimsTwitterListeningParty
Tickets for New Order live at Heaton Park, Manchester will go on sale at 9am on Thursday 10th December. Sign up below and be the first to be notified when tickets are available.
Header image credit: Nick Wilson