Leeds absolutely adores music. The city is known for its wild parties, festivals, and its bustling underground scene that makes the inhabitants a mind-bogglingly lively crowd at events.
So after the last two editions of this massive electronic fest were painfully cancelled, naturally the ravers of the city (and beyond) had to get down to Made in Leeds Festival & Insomnifest to celebrate its heavily anticipated comeback.
Showcasing the dark bass heavyweights Skepsis and Darkzy alongside those of the house and techno variety, Made in Leeds & Insomnifest offers an eclectic mix of artists who have remained firmly at the forefront of their respective scenes for the last decade or so. Hannah Wants, Hannah Laing, Window Kid, and Leeds' own Tom Zanetti also studded the lineup with a reliable thud.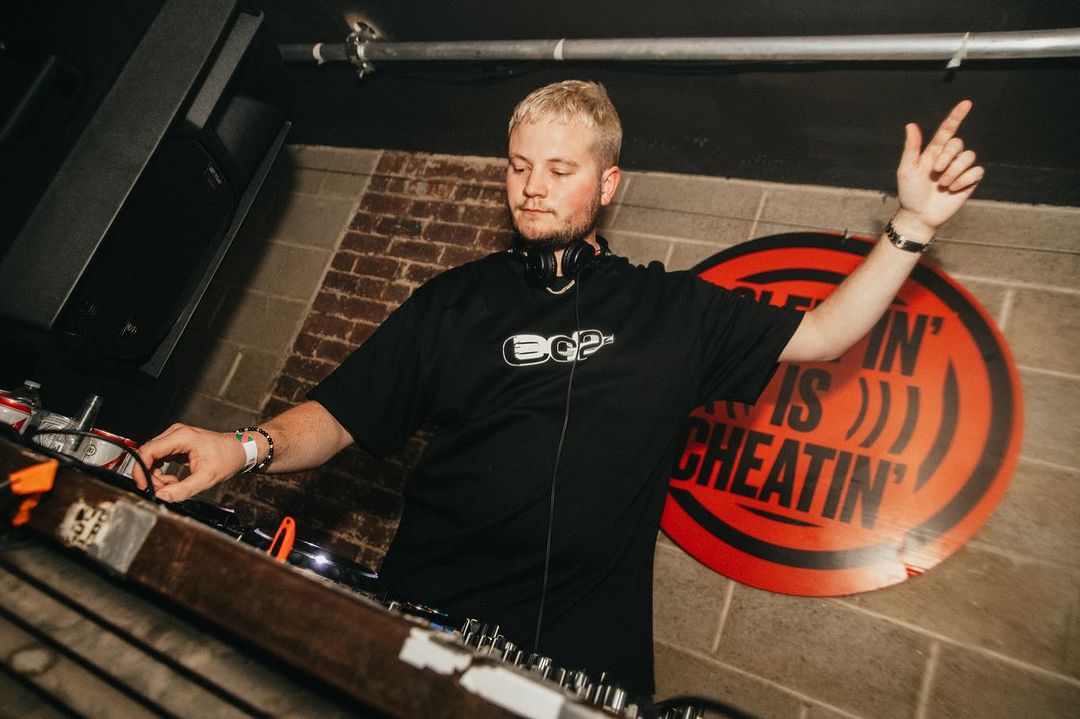 Photo: SLEEPIN IS CHEATIN / Instagram.com
Beaver Works was the perfect blend of darkness and watery sunlight for this type of event, with six stages, a fairground ride, and a doughnut van. A disappointing weekend in terms of the weather, despite being in the 'height' of summer, the fest showcased Leeds in true UK style: pouring rain. Known as a venue you can enjoy during the day and night, it was a shame to look at the place through a grey screen.
While parts of the venue were a bit shabby, with your classic graffiti-stricken toilet situation that ravers have come to know and love, the slight grittiness fit the vibe entirely. A rave never feels right in a pristine venue - believe us as the people who spent years dipping in and out of the plywood toilets of The White Hotel in Manchester.
The entire venue was a bit of a maze, and having recently changed the names of all the rooms, it was just as much a learning experience for the punters as it was for the staff. Part of the charm, it was great to discover rooms for yourself as you weaved in and out of neon-stripped areas feeling like Alice in Wonderland. 'The Warehouse' felt like a hidden secret with excellent visuals and experimental tunes from Havoc & Lawn and Leonardo Gonnelli, to name a few.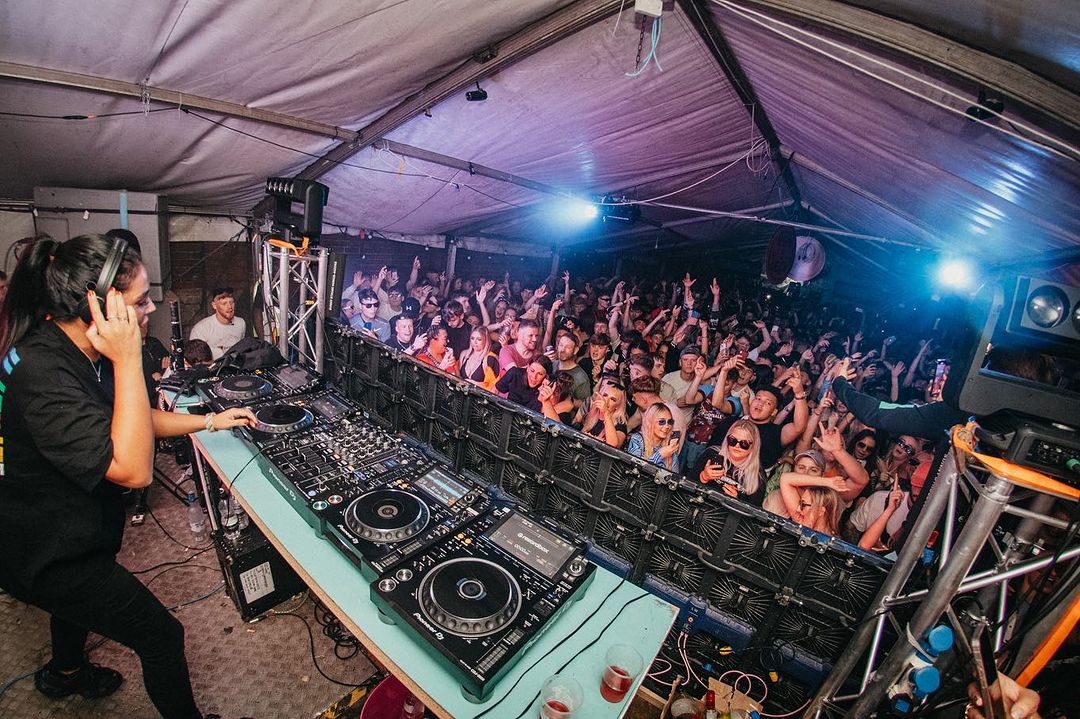 Photo: SLEEPIN IS CHEATIN / Instagram.com
The drinks were priced as expected: £5 for a Red Stripe straight from the can; a taste reminiscent of raves gone by at an affordable price point. Pint in hand, it was time to get to the front for some of the hottest names on the scene right now.
Emma Forster was one of the first artists we saw on the main outdoor stage. With a band of girls behind her, it was refreshing to see more women on the lineup. Beginning with an upbeat summery blend of techno and tech house, her set was unfortunately cut short due to technical problems brought on by that typical British weather. The stage remained shut for the rest of the festival, meaning a rejig of lineups was in order for the organisers. Thankfully, Forster returned later in 'The Warehouse'!
Photo: SLEEPIN IS CHEATIN / Instagram.com
A no-nonsense sound system - perfect for heavy bass, house, and techno - filled the inside 'Arena' space well, hosting the likes of Window Kid, Tom Zanetti, Skepsis and Darksy as well as newcomer Elliot Jordan.
The outside 'Marquee' had takeovers from Aderfia and Murphy's Law, which were particular highlights, with Aderfia's Kyle saying, "There were a few technicalities on the day at the main stage, so our set did get cut short but it meant we got to hand over to Hannah Laing, which was a great achievement for us as [she's] an artist we look up to. It was great to match her energy."
The sets at Made in Leeds & Insomnifest were creative and diverse. A refreshing mix of genres that deviate away from the scenes that these artists generally fall into, making an event that was rife with excitement and full of happy ravers in an iconic event space we and countless other ravers will be buzzing to return to, hopefully with a bit more sunshine.
Isabel Armitage
---
---
Check out our What's On Guide to discover even more rowdy raves and sweaty gigs taking place over the coming weeks and months. For festivals, lifestyle events and more, head on over to our Things To Do page or be inspired by the event selections on our Inspire Me page.


Header: SLEEPIN IS CHEATIN / Instagram.com