Summer doesn't last forever. It's a sad reality we all have to come to terms with. And since the season will end eventually, we need to make sure we're having the most fun as possible at all times so we can look back on summer 2022 and go, "yeah, that was unreal!"
And that's what we're here to help you with. This list of things to do in Bristol in summer will keep you busy until the sun hibernates again no matter what type of activity you're into. Seriously. If you enjoy nature, being active, going out on mad ones, or attending more wholesome events, there's something in here for you. Check it out!
Go for a nice, breezy cycle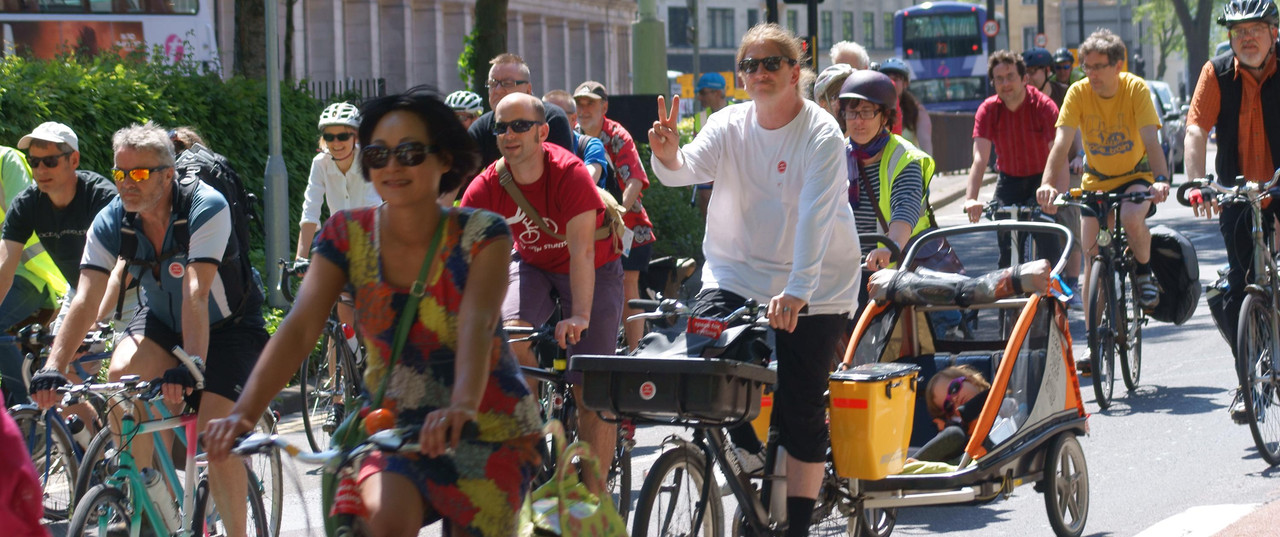 Photo: Bristol Cycling Campaign on Facebook
We've probably all been chatting sh*te about the weather recently as it could be warmer and sunnier. But the reality is, it'll catch up with us. Soon we'll be whinging about how disgustingly hot it is and wishing it was cold again.
When those days hit, cycling is a great shout. It helps keep you active, it's fun, and the breeze when you go downhill will make the heat tolerable. Bristol is also the best UK city for cycling, so why not give it a try?
---
Then reward yourself at the beer garden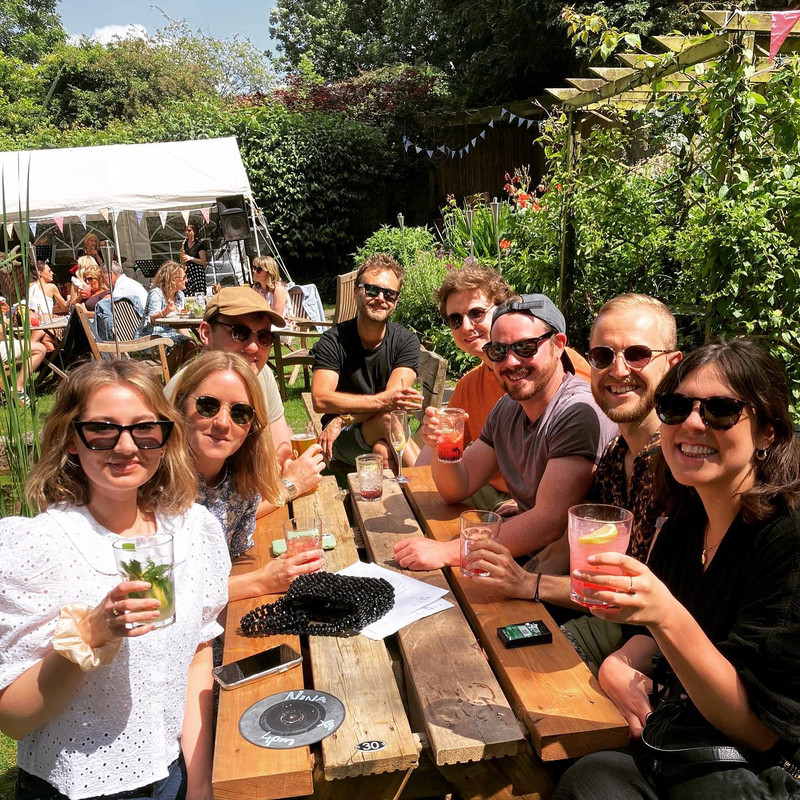 Photo: Beeses on Facebook
Sun + beer garden, we don't think we need to explain this one to you. Hitting a beer garden will always be one of the best things to do in Bristol in summer. Check out The White Lion, The Hope & Anchor, The Spotted Cow, Racks Bar & Kitchen, Riverstation, and Beeses, all venues known for their killer beer gardens.
Find tickets for bar and pub events - here
---
Admire the University of Bristol's Botanic Garden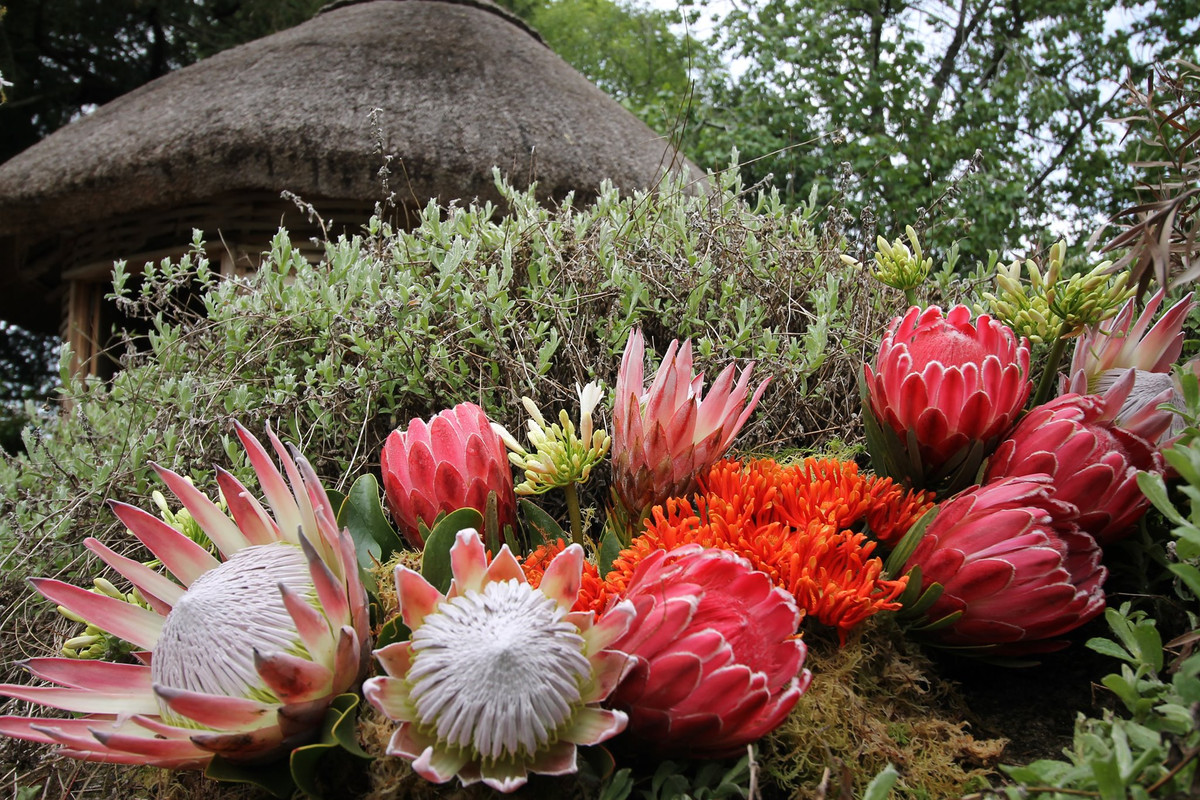 Photo: University of Bristol Botanic Garden on Facebook
Spending time in nature is incredibly refreshing and better when it's nice out. Inhaling the fresh air and letting go is super underrated, and that's why the Botanical Gardens made our list!
Home to various collections of plants, including the Mediterranean and rare native collections, the garden is bursting with colour and life. It can be hard to leave once you're in there. If you're searching for a wholesome activity, this is the one.
---
Hang ten at The Wave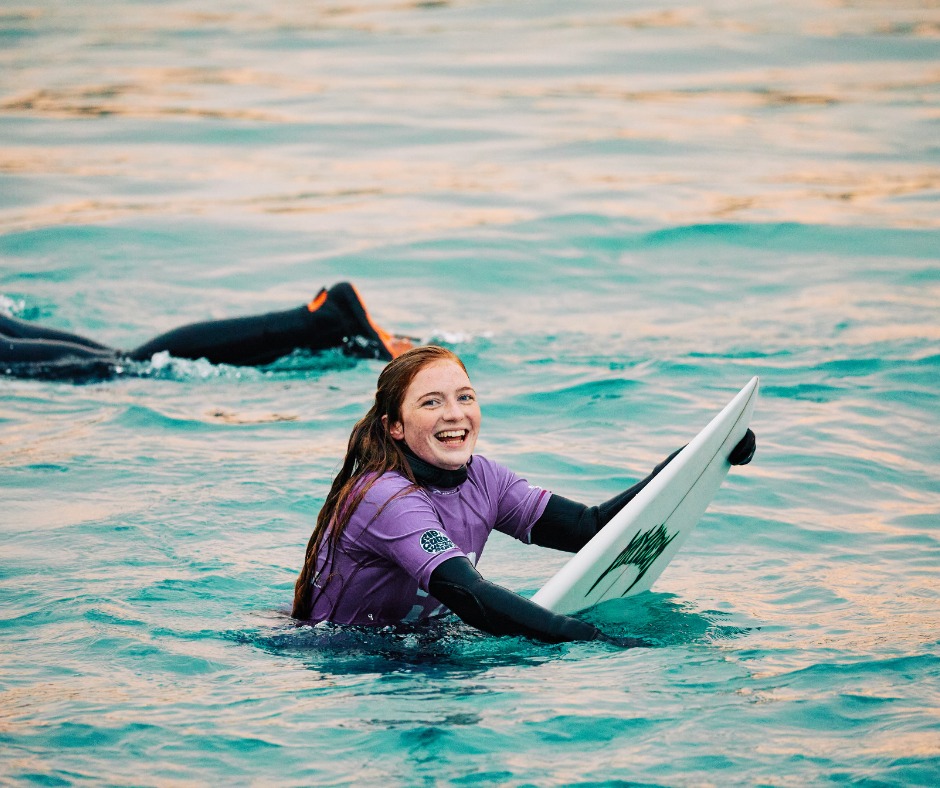 Photo: The Wave: Bristol on Facebook
If you want to get your blood pumping and adrenaline rising, check out The Wave, an inland surfing destination that makes artificial waves so you can safely wipe out until you master the board. And if surfing sounds like fun but you know you'll be on your arse within seconds, they also offer lessons!
---
Celebrate diversity at Bristol Pride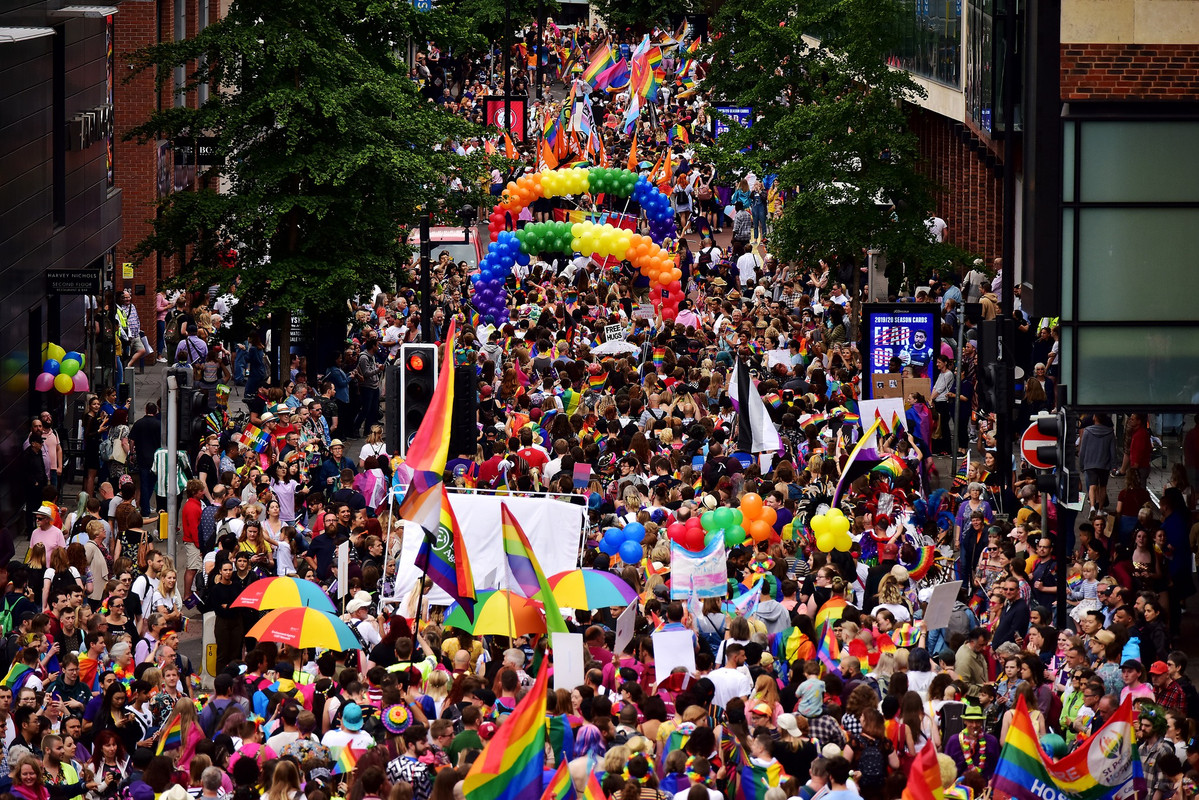 Photo: Bristol Pride on Facebook
Pride Day will be at The Downs and will feature live performances by Carly Rae Jepson, local acts, and drag artists. There will also be a youth area and family zone, allowing people of all ages to join the festivities. It's always good fun and we'll always recommend it!
Find tickets for other pride events - here
---
Wheel out the BBQ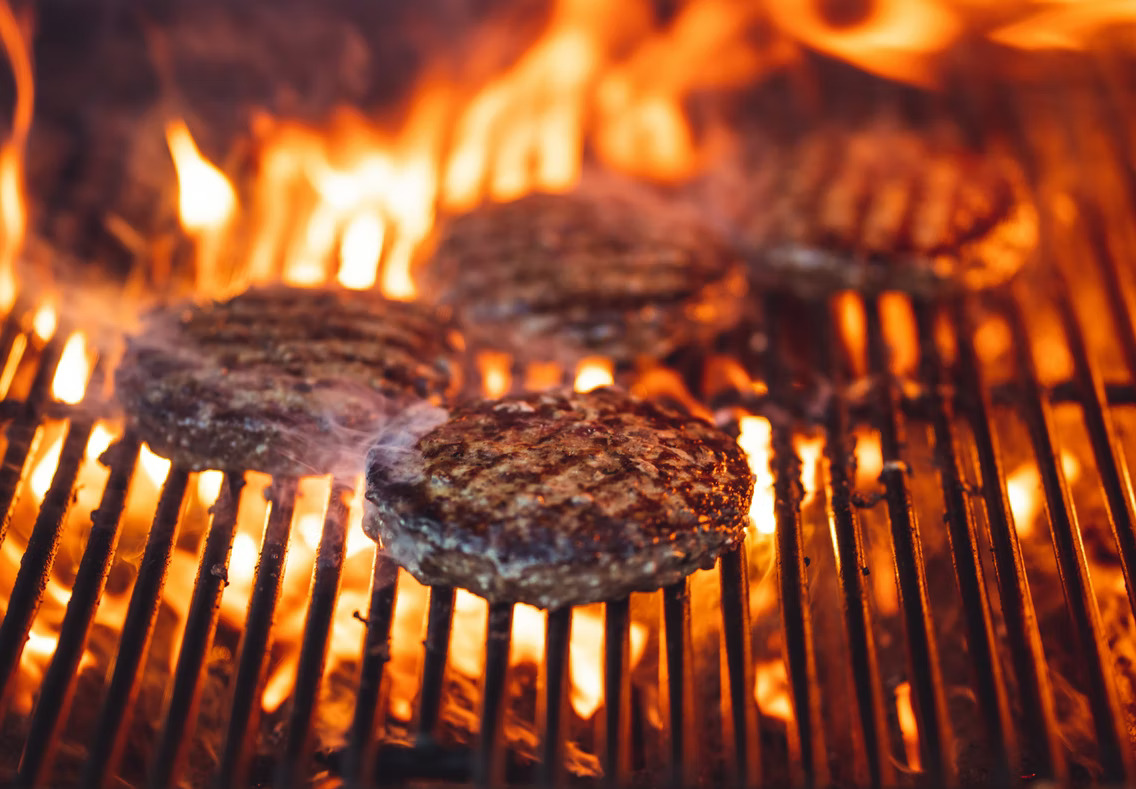 Photo: Joshua Kantarges on Unsplash
It's common knowledge that once summer hits, it's your duty to see how many barbecues you can get out of the weather before it turns. But we're not complaining; they're one of the best things about the season. And seeing as you can put burgers, sausages, corn on the cob, halloumi, prawns, and just about any other food on there, they're suitable for anyone and everyone.
If you don't fancy doing it yourself, perhaps you'll want to check out the Old School Hip-Hop Outdoor Summer BBQ.
---
Hop on a boat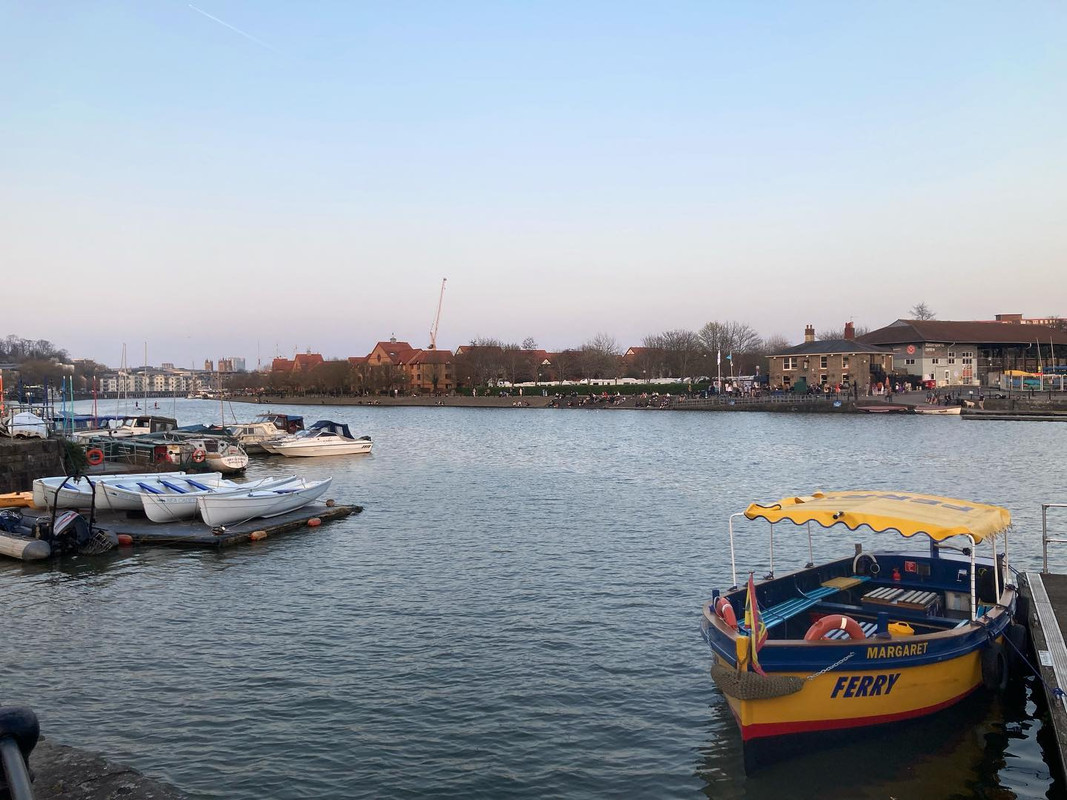 Photo: Bristol Ferry on Facebook
Cruising through the harbourside with the breeze blowing through your hair is always lovely, but bad weather can spoil it. So while the sun's out, it's the best time to take advantage. Hop on a Bristol Ferry to Beeses for food and a drink, or take a Bristol Packet Boat that comes with a live commentary and discover the harbour from a new perspective.
---
Meet your favourite furry friend at Avon Valley Adventure & Wildlife Park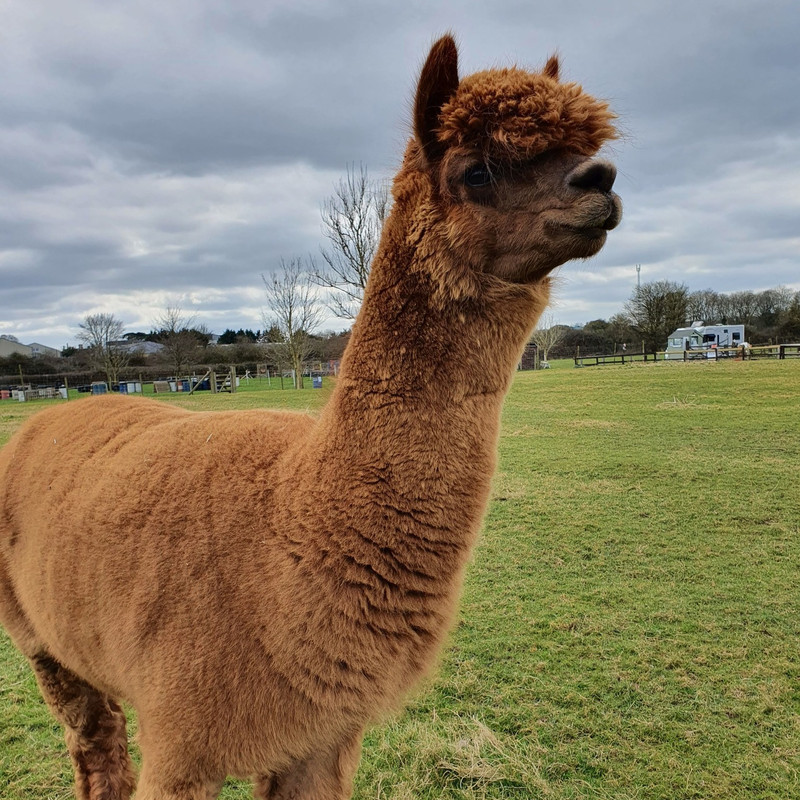 Photo: Avon Valley Adventure and Wildlife Park on Facebook
If you've ever wondered what it's like to look after your favourite animal, you'll be glad to hear you can give it a go! At Avon Valley Adventure & Wildlife Park, you can try zookeeper activities such as meeting, feeding, walking, and grooming the foxes, alpacas, meerkats, ponies, goats and sheep, and smaller animals. This isn't an opportunity that arises every day!
Find tickets for family-friendly events - here
---
Attend a festival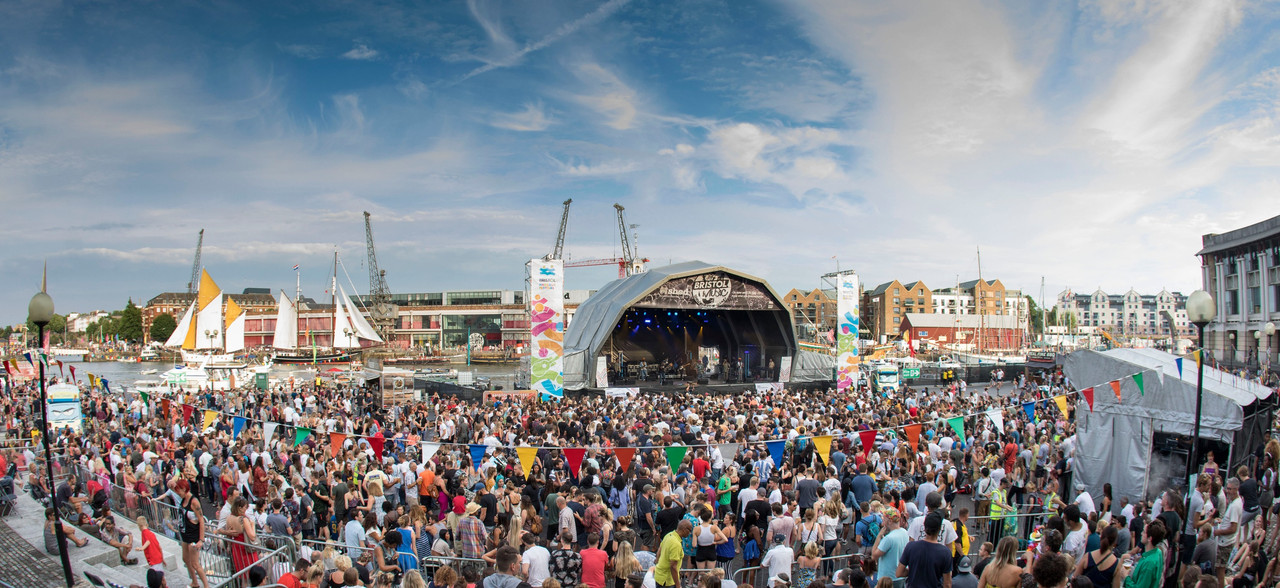 Photo: Bristol Harbour Festival on Facebook
Bristol has some killer festivals going down this summer. One Bristol staple is the Bristol Harbour Festival. Between the 15th and 17th of July, this free festival will showcase the best musical talents in Bristol spanning multiple genres, including house DJs, bhangra, reggae, neo-soul, pop, and more.
In August, the free Bristol International Balloon Fiesta is going down. If you're unfamiliar with the fest, basically up to 100 hot air balloons take to the sky in one go. There are also lots of street food stalls, trade stands and family activities. It's a lovely day all around.
But if you're a big fan of DnB, perhaps Hospitality on the Harbour or Run All Day will be heaven on earth with big names such as Sub Focus and Hybrid Minds on the bill.
Find tickets for Bristol festivals - here
---
Get tipsy at an alcohol festival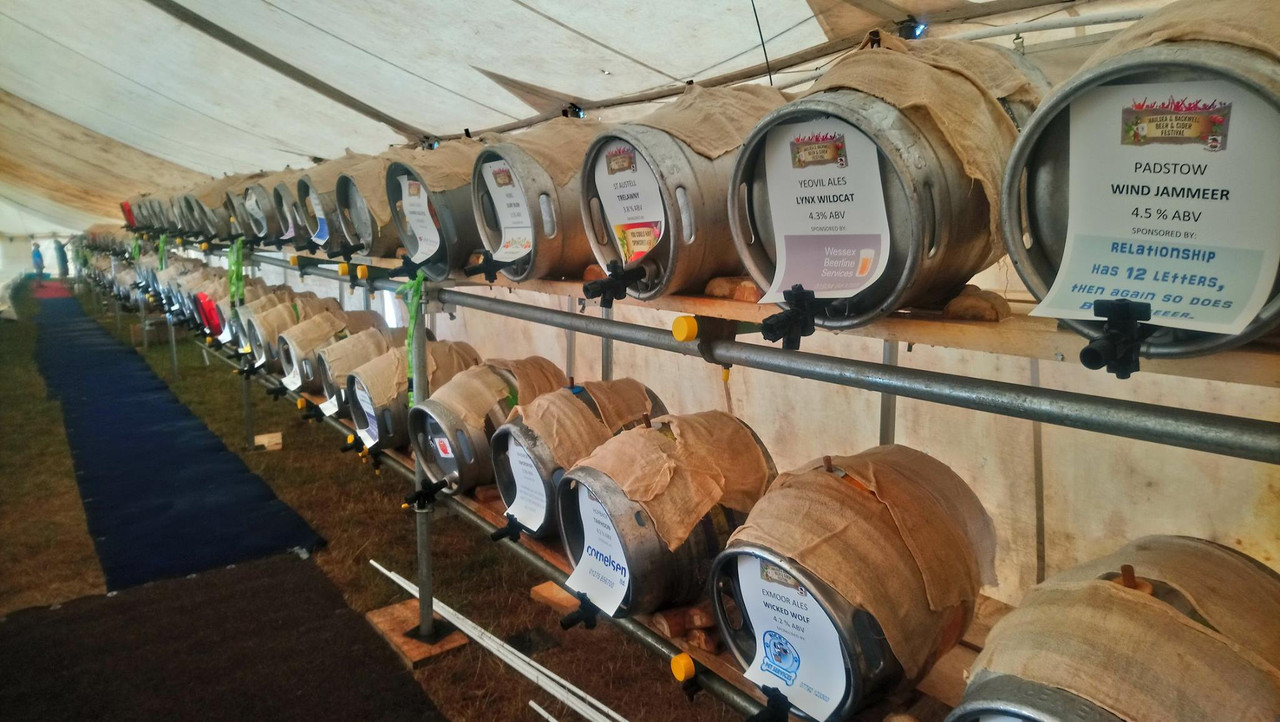 Photo: Nailsea & Backwell Beer & Cider Festival on Facebook
Endless pints to try in the sun? It sounds like a dream, but if you get yourself down to Nailsea & Backwell Beer & Cider Festival on the 8th - 10th of July, it could be your reality. And if you've got a friend or partner who won't go because they don't like beer or cider, they'll be happy to hear there are marquees with gin, wine, and prosecco. Now they can't say no! You're welcome.
If you can't make that fest, Beeses also has a Beer & Cider Festival in its calendar. It's going down on the 23rd and 24th of September, the ticket price includes your first pint, and there'll be live music!
Find tickets for food and drink events - here
---
Catch a movie beneath the stars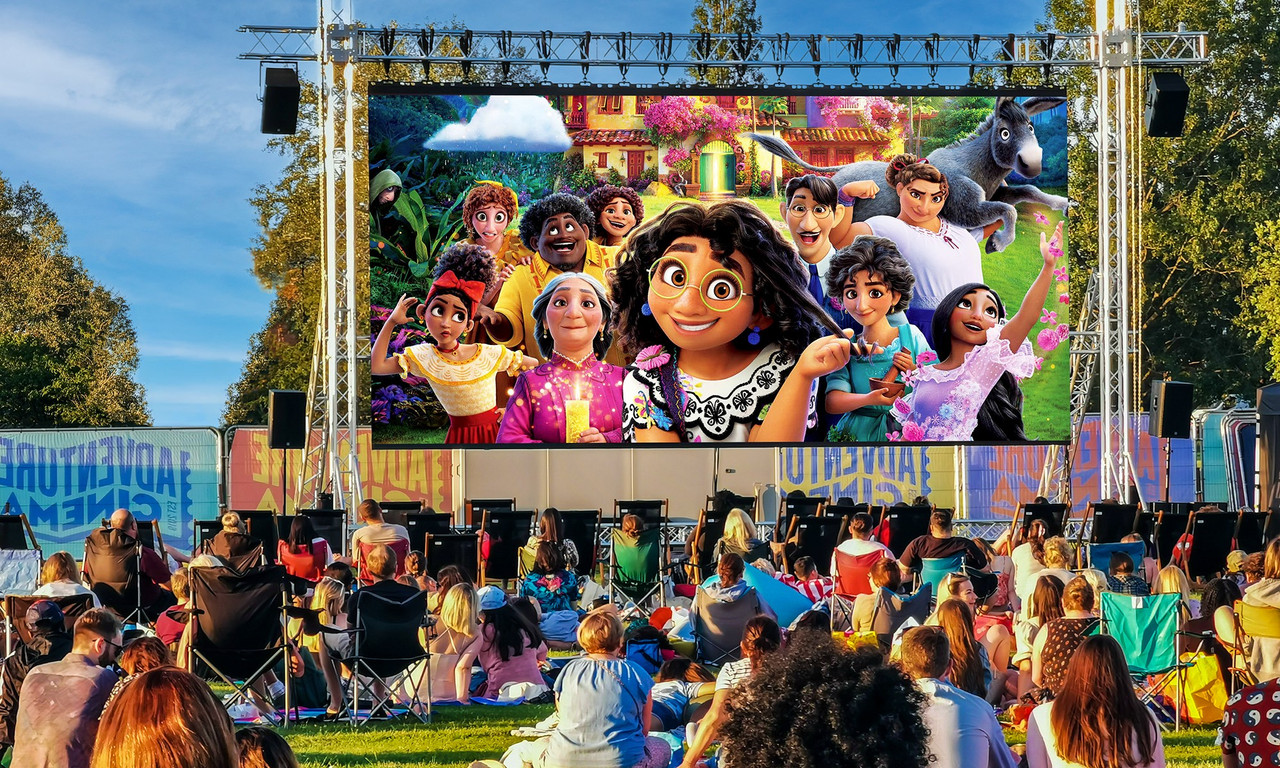 Photo: Adventure Cinema on Facebook
Clifton Downs is undoubtedly gorgeous. And a moment there can be super relaxing and a bit like pressing a big reset button. So we doubt many places would be better for a summer evening open-air cinema. Watch your favourite flicks, including Encanto, Rocketman, West Side Story, Mamma Mia!, and Pulp Fiction with snacks provided by the hot snacks bar or bring your own picnic. Speaking of picnics…
Find tickets for open-air cinema events in Clifton Downs - here
---
Have a picnic!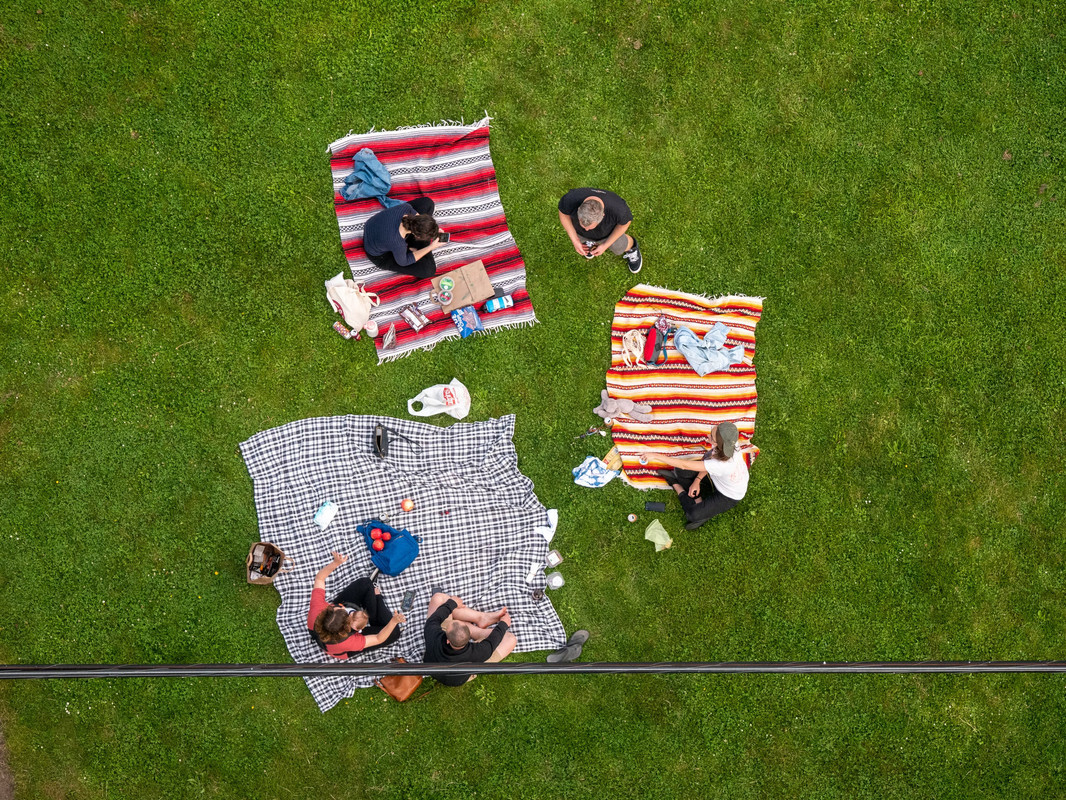 Photo: Caitlin Delohery on Unsplash
When it's raining or chilly out, it's next to impossible to appreciate the natural beauty that's all around us. Sitting down and tucking into some snacks with some tunes, a few mates, and a sneaky can or two with the sun beaming down can help you appreciate nature, relax, and also have a pretty sick time with your mates.
As Bristol is full of picturesque spots, including The Downs, Royal Fort Gardens, and St Andrews Park, it's easily one of the best things to do in Bristol in the summer. And one of the cheapest!
---
Explore the Wapping Wharf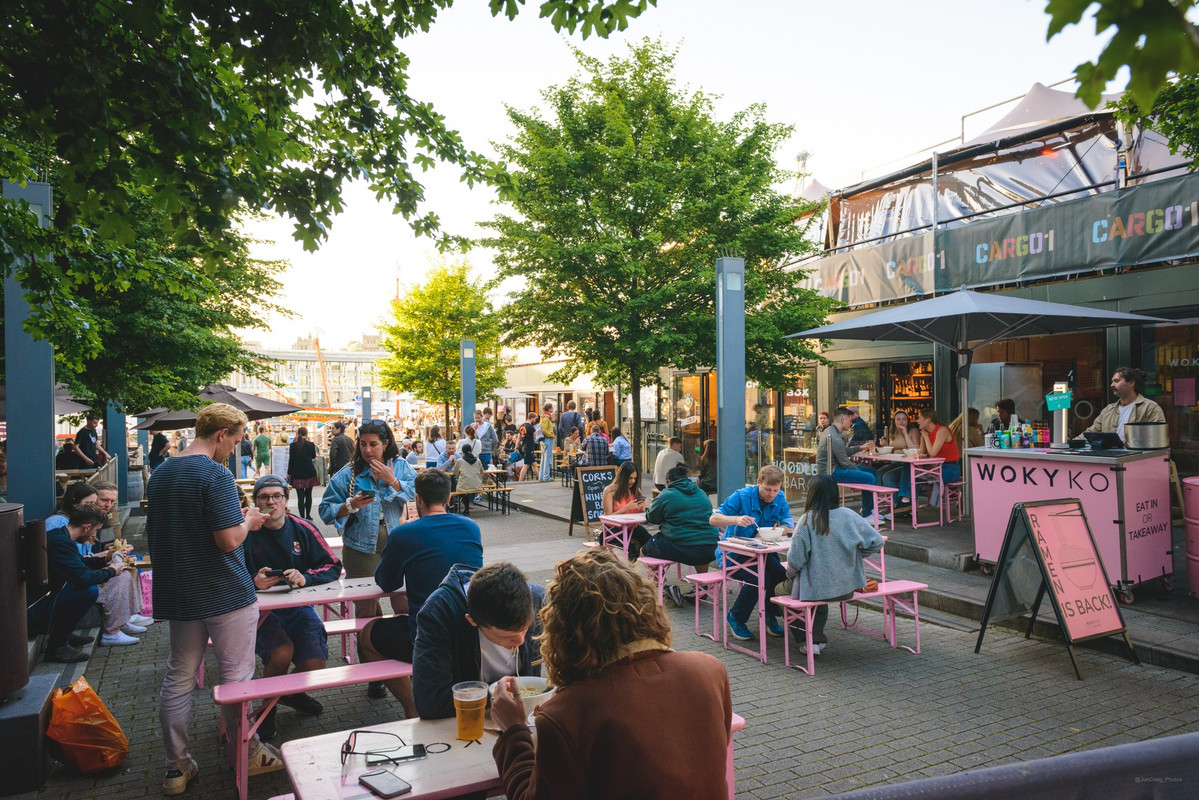 Photo: Wapping Wharf Bristol on Facebook
The Wapping Wharf is packed with independent eateries and shops and, with some outdoor seating, it's fantastic for a summer day when you want to go out and do something but you aren't sure what. It's easy to spend an hour or so wandering around, trying food and browsing the shops. Expect freshly baked bread, high-quality craft beers, hot dogs, wine, Middle Eastern food, jewellery, pizza, burgers, vintage clothing shops, and more.
---
Let your hair down at a nightclub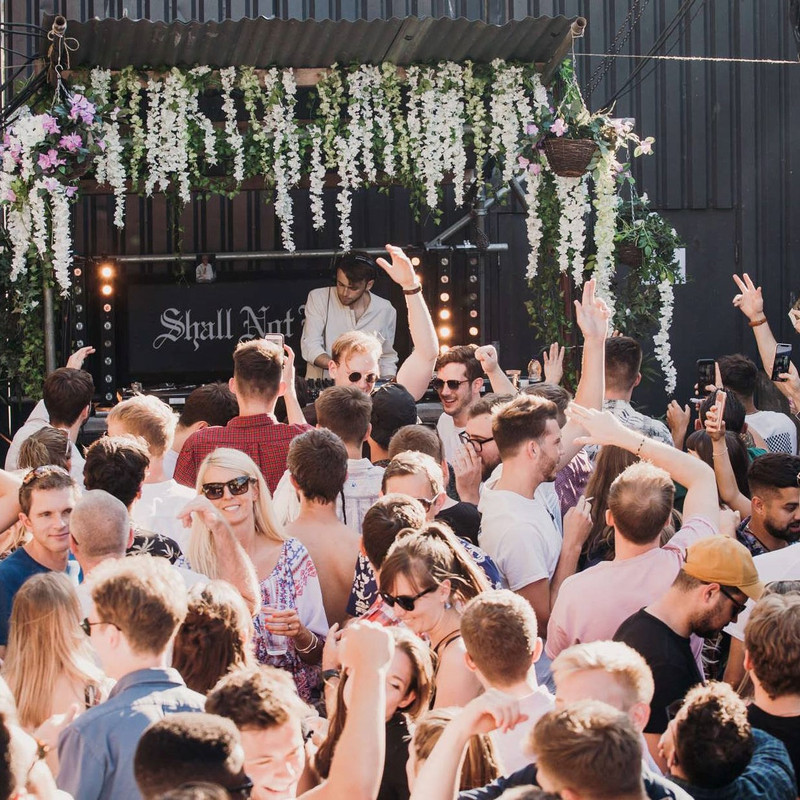 Photo: Thekla Bristol on Facebook
Considering Bristol's nightlife is beyond iconic, it only makes sense to hit the clubs hard while the weather's nice and everyone's in a great mood. Thekla is an iconic club that is perfect for DnB heads. When the weather's nice, Lakota has a lovely outdoor bit, so you don't miss a single ray of sunshine. And Motion and Basement 45 are clubs with that underground vibe and excellent reputations. Guess you'll just have to try them all.
Click or tap here for the best nightclubs in Bristol.
Find tickets for clubbing events - here
---
And that concludes our list of things to do in Bristol in summer! The city is packed with fun summer activities, from free events to boujee ones and everything in between. It's never been easier to fill your free time with fun. But if you're ever stuck on what to do, you know where to find us.
---
---
Check out our What's On Guide to discover even more rowdy raves and sweaty gigs taking place over the coming weeks and months. For festivals, lifestyle events and more, head on over to our Things To Do page or be inspired by the event selections on our Inspire Me page.


Header: Paul Box via Visit Bristol on Facebook