If you love music and know anything about Bristol, you'll know it has a truly enviable history. In the 90s, it built a reputation for producing cutting-edge electronic music. It also has heavy ties to trip-hop and is considered one of the main homes of drum and bass.
Keeping up its stellar reputation of being an incredible city for live music and raves, there are so, so many venues to explore. So let's have a look at some of the best, shall we?
Here are the best clubs in Bristol any passionate raver should have their eyes on.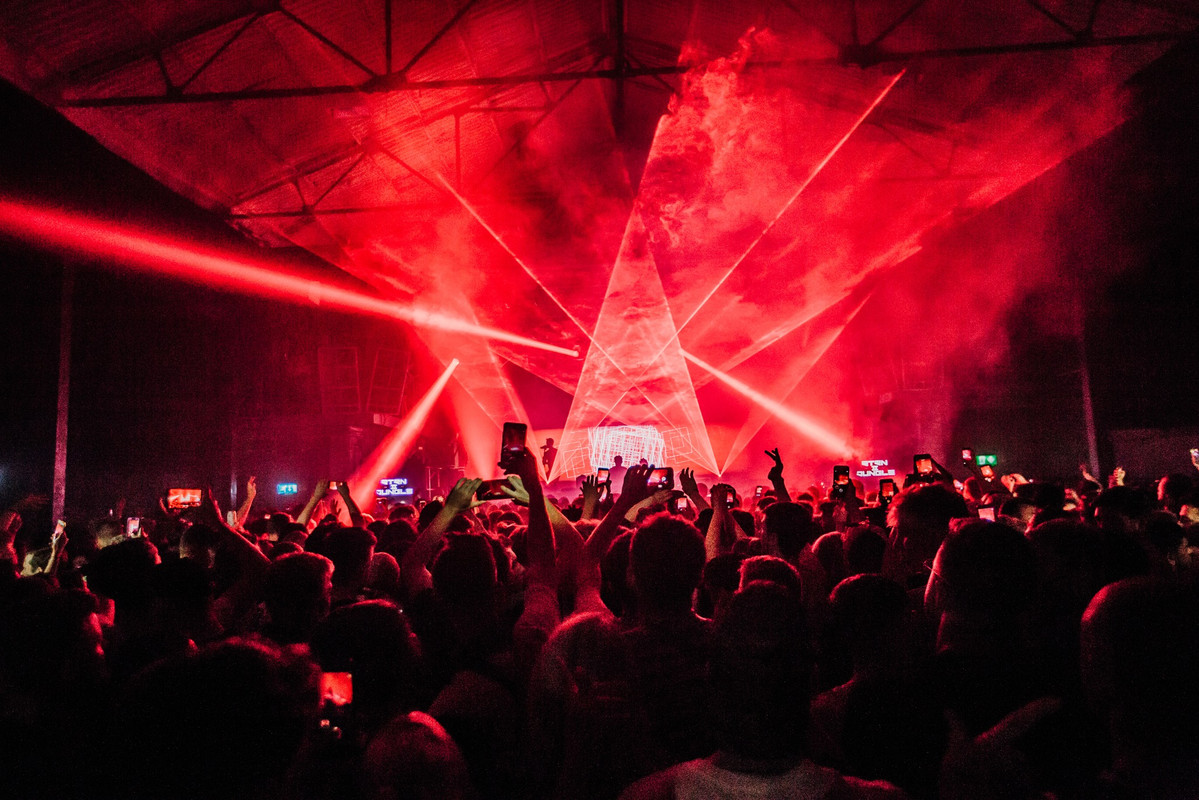 Photo: Motion Bristol / Facebook.com
Capacity: 4,000
Location: 74-78 Avon Street, St Phillips in Bristol BS2 0PX
Motion is easily one of the best clubs in Bristol. Actually, the world! Regularly voted by fans as one of DJ Mag's best clubs in the world, coming in at number 19 in 2023, Motion is one of the clubs that makes ravers from all over crave a visit to Bristol.
Built in an old warehouse space, the capacity is 4,000, which means every live show is a massive party. A fantastic place to catch the biggest names in dance music, the likes of Sub Focus, K Motionz, Mr Scruff, Syreeta, and more have played to the wild crowds at Motion.
But there's more than just huge raves. They have other thrills like gigs, festivals, Bingo Lingo events, and beer garden parties through summer.
---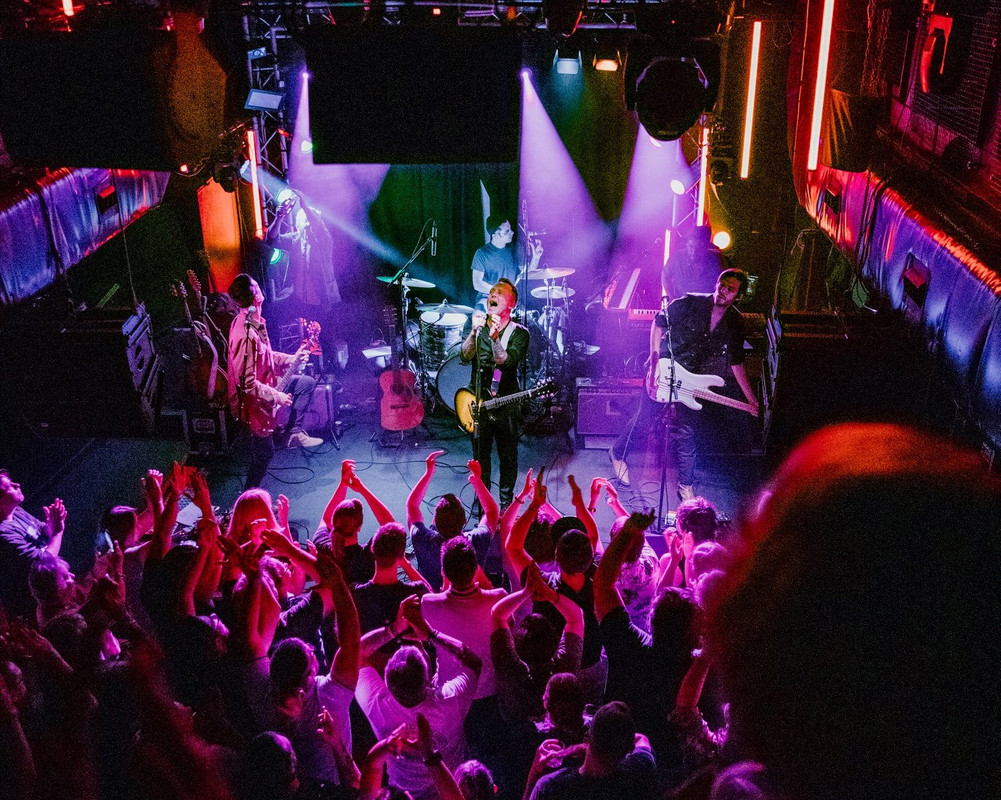 Photo: Thekla Bristol / Facebook.com
Capacity: 400
Location: East Mud Dock, The Grove in Bristol BS1 4RB
Thekla can definitely call itself unique due to the fact that the venue is inside a boat!
A converted trading vessel, it has been handed over a few times, abandoned and rejuvenated, and now serves as an important cultural centre in Bristol that delivers gigs and club nights in abundance. This is somewhere to check out if you like those closer, more intimate nights.
The award-winning venue hosts events that cater to an array of tastes with amapiano, rock, 00s throwback parties, DnB, reggae, soul, techno, and so much more. Any Thekla party is a party worth attending.
---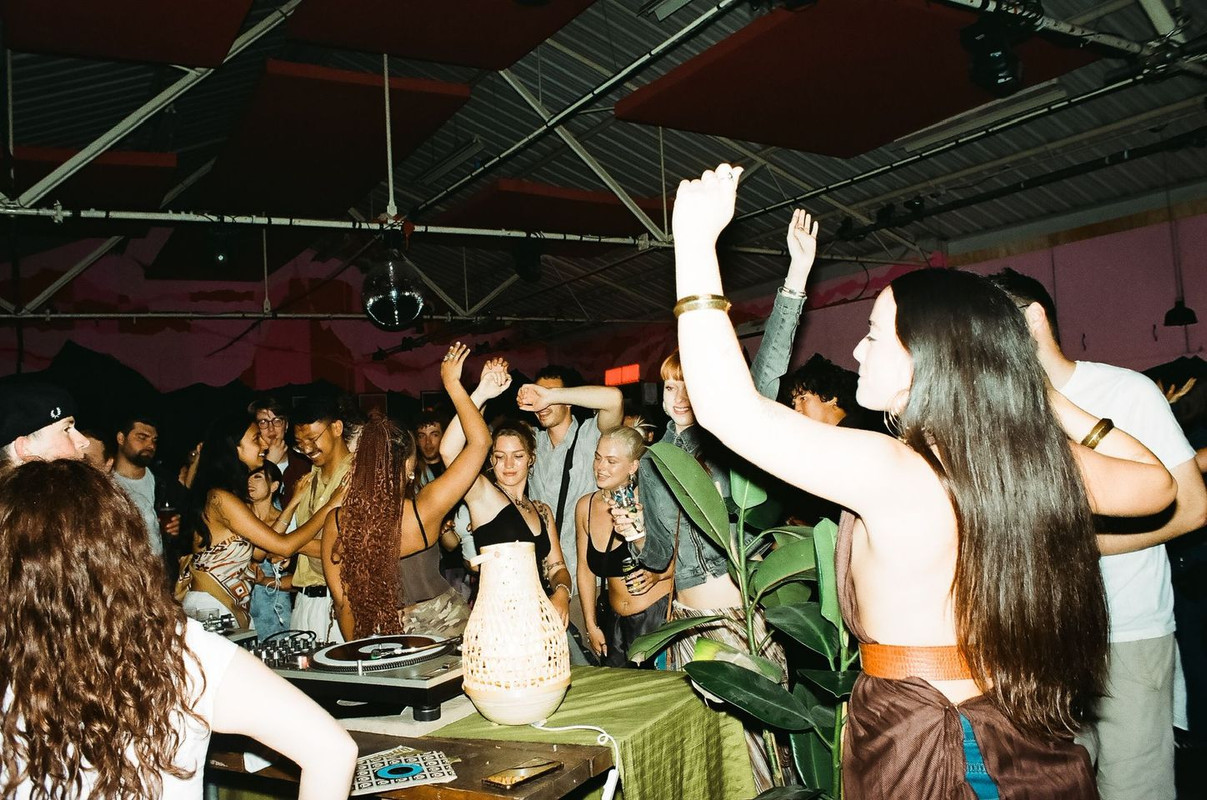 Photo: Lost Horizon / Facebook.com
Capacity: 350
Location: 1-3 Elton Street in Bristol BS2 9EH
Lost Horizon is an independent arts centre and bar that showcases art, music, and performance located just outside the city centre.
Built by the team behind Glastonbury Festival's Shangri-La, Lost Horizon is dedicated to supporting all creative forms. So when you aren't raving or enjoying incredible live bands, the venue also hosts workshops, classes, exhibitions, conferences, markets, theatre, and so much more.
Find events at Lost Horizon HQ
---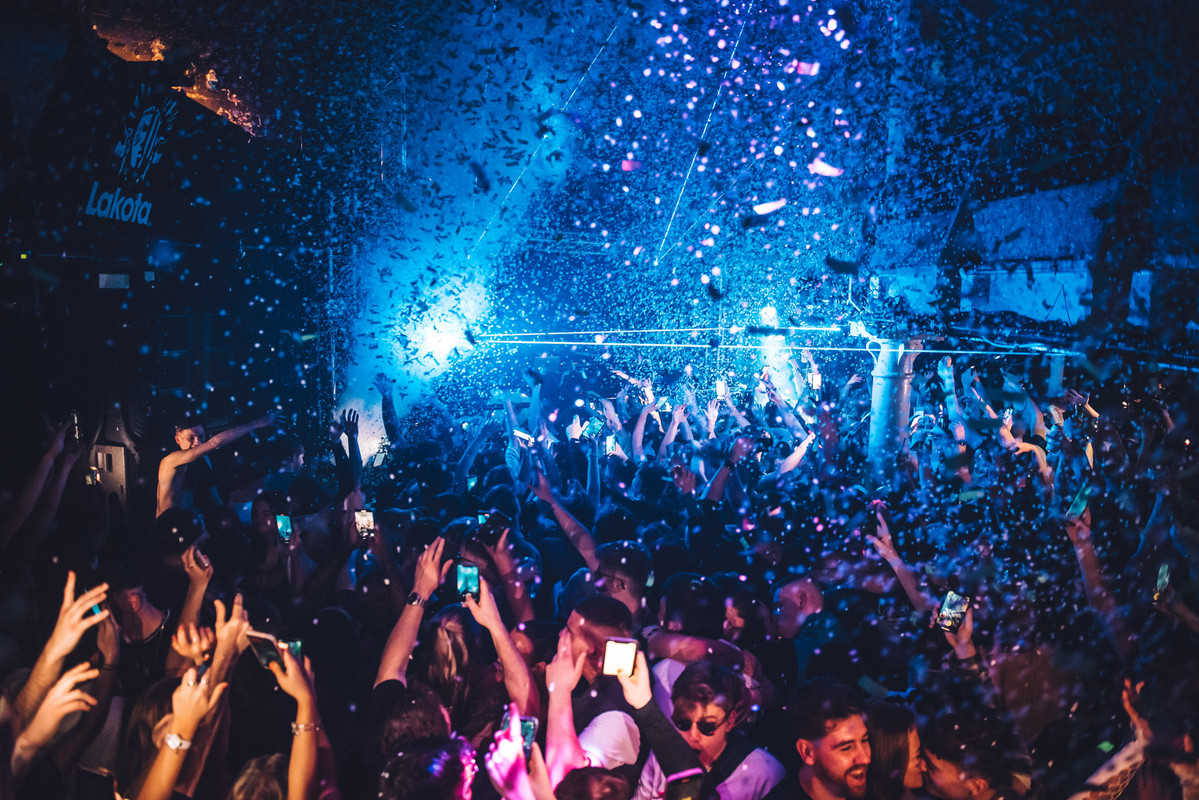 Photo: Lakota - Bristol / Facebook.com
Capacity: 1,180
Location: Lakota, 6 Upper York St, Stokes Croft in Bristol BS2 8QN
One of the most crucial Bristol clubs for three decades, Lakota is a three-storey building with a warehouse look. Four dance floors are spread over the venue with a killer sound system to compliment the huge electronic artists that perform there.
The balcony and bar overlook the main dance floor at this venue that's recognised as one of Bristol's key players in underground music. Outside of music events (including many free ones), Lakota also hosts Oktoberfest events, football screenings, and more.
---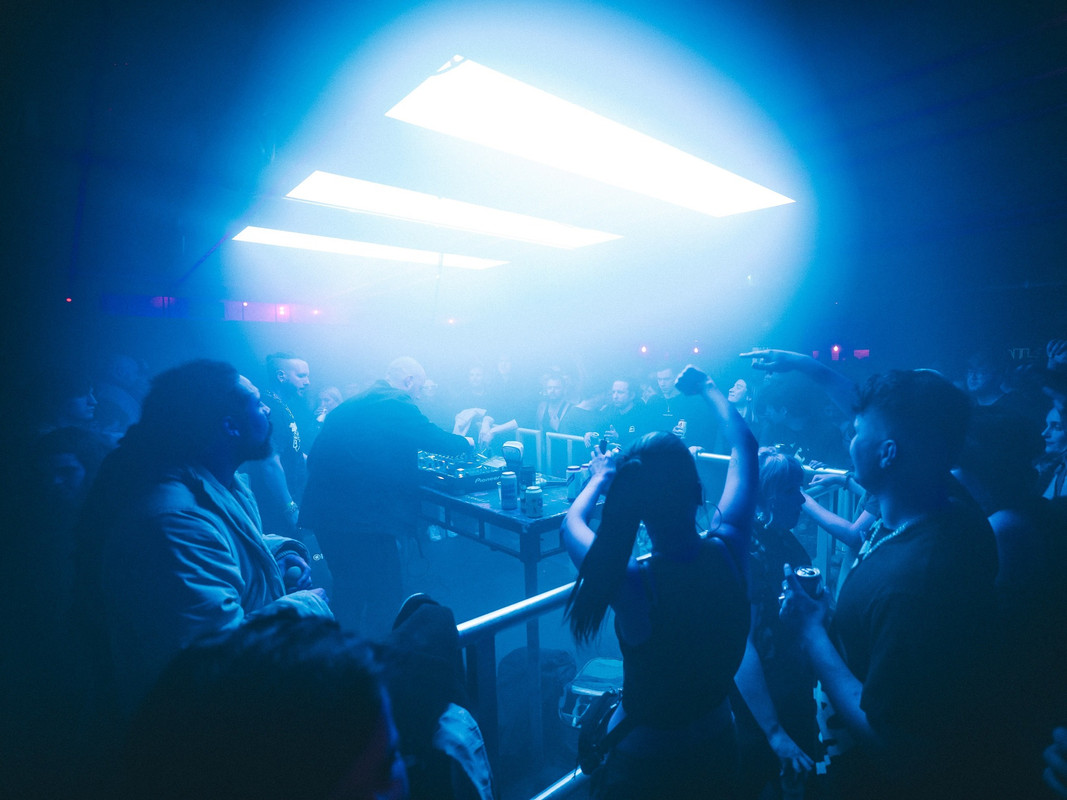 Photo: Clock Factory Bristol / Facebook.com
Capacity: Unavailable
Location: 63 Union Street in Bristol BS1 2DU
Bringing state-of-the-art lighting and an incredible sound system to Bristol, Clock Factory is an old industrial building with high ceilings and exposed brickwork, making it a stunning and unique rave location.
The beloved Bristol nightclub has welcomed a range of live artists from many genres over the years although it tends to focus more on electronic sounds, with drum and bass, dubstep, bass music, and techno making up much of its 2023 events.
---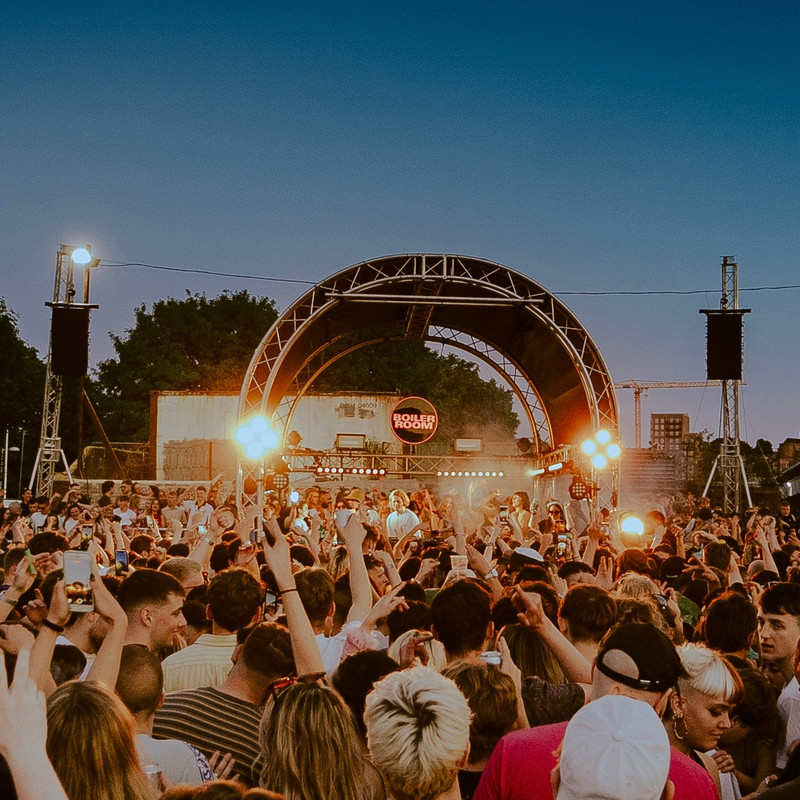 Photo: Propyard / Facebook.com
Capacity: Unavailable but on the bigger side
Location: 39-46 Feeder Road in Bristol BS2 0SE
Propyard is a cracking venue that invites some of the world's hottest DJs to soundtrack feel-good, and sometimes open-air, parties. Committed to bringing world-class art as a whole to Bristol, you can find more than just music-focused events.
In 2023 alone, they've got the truly legendary Honey Dijon, Craig Charles, brunches, immersive light shows, and even wellness events with Submerge Wellness. Propyard almost always has something for everyone.
---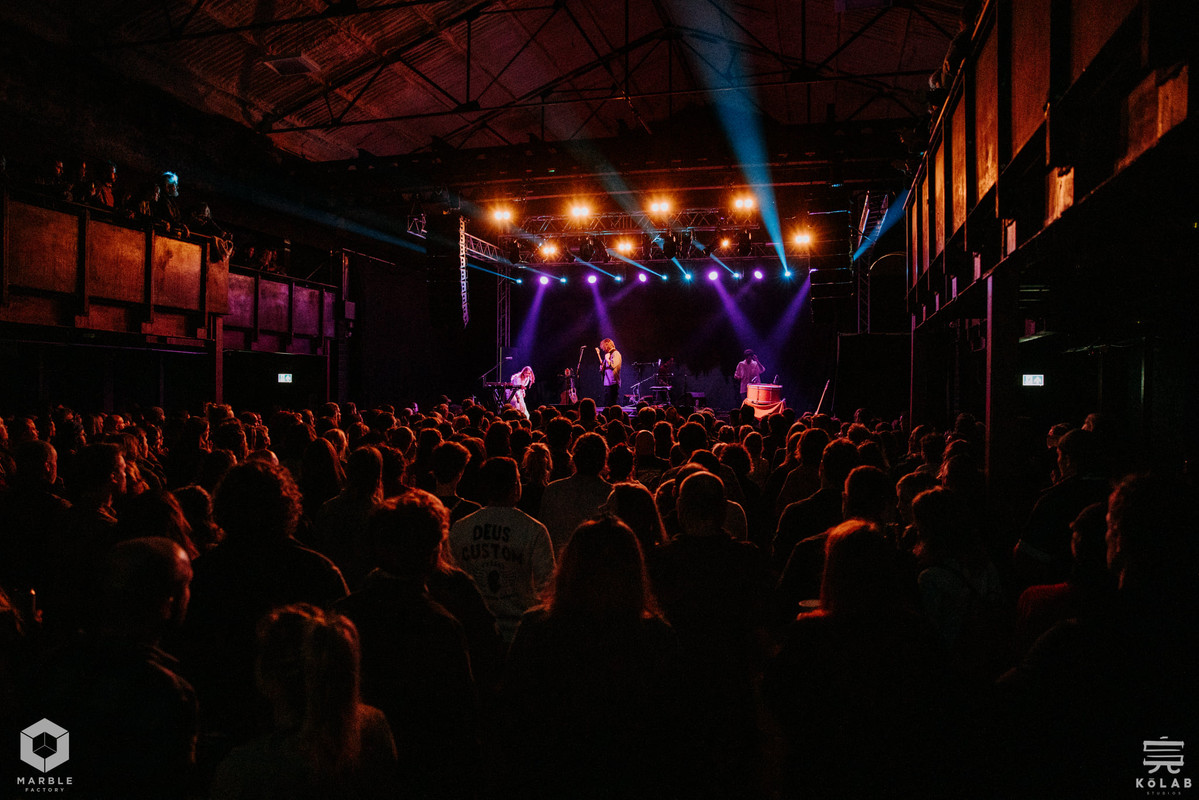 Photo: Marble Factory / Facebook.com
Capacity: 1,600
Location: 74-78 Avon St in Bristol BS2 0PX
The Marble Factory is part of the Motion warehouse complex, and it's a venue that quickly established itself as a key fixture within Bristol's gig culture.
Smaller than Motion but still quite large with a capacity of 1,6000, Marble Factory ensures an immersive experience with a 360-degree mezzanine and L-Acoustics sound system. The venue celebrates a wide range of genres and, as a result, hosts an eclectic range of events.
Some all-star DJ names have soundtracked nights here before, and there will certainly be more in the future bringing you the best dance anthems.
Find events at The Marble Factory
---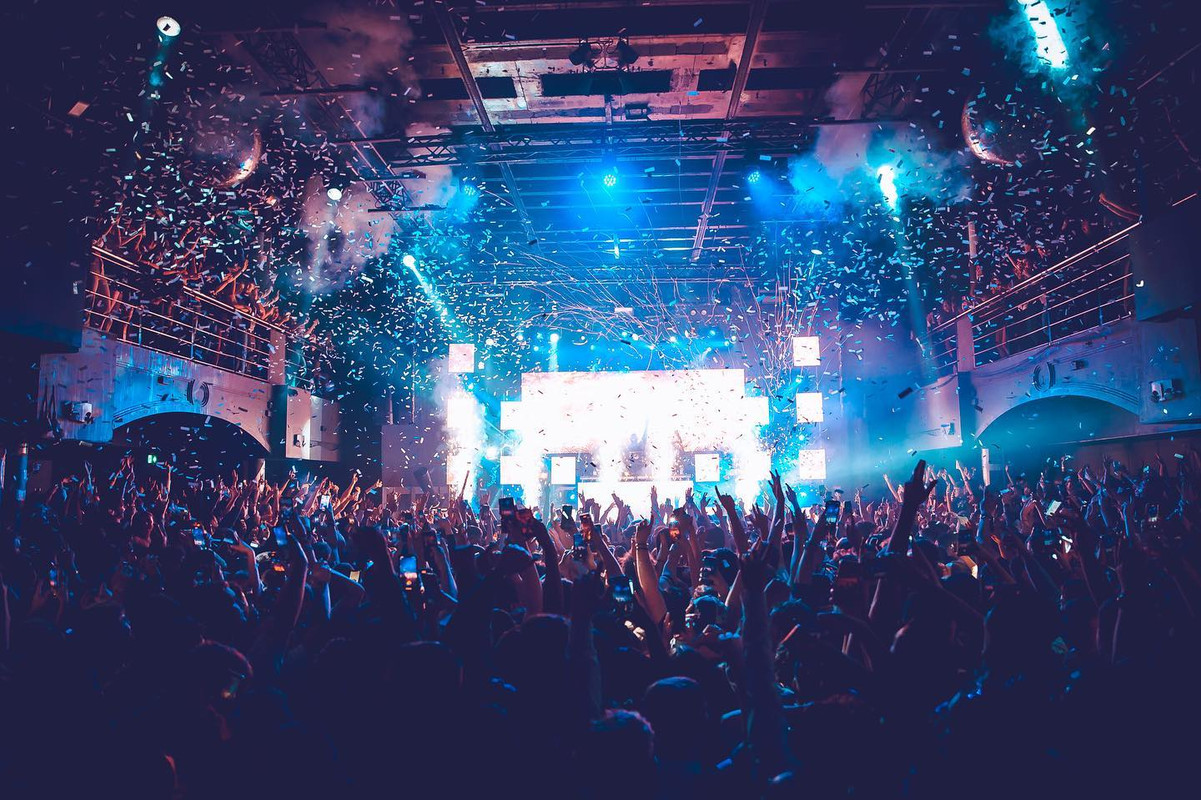 Photo: SWX Bristol / Facebook.com
Capacity: 2,000
Location: 15 Nelson Street in Bristol BS1 2JY
SWX knows how to deliver an incredible show that'll leave you itching to get back in there. A club that specialises in high-quality production with massive light shows and thrilling pyrotechnics, this is where DJ sets come to life.
SWX features three rooms of music and regular nights like FARFETCHED Fridays and CODEC Saturdays. One room blasts dance music including house and bass, the second for R&B, hip-hop, grime, and bashment, and the third is dedicated to your favourite party anthems.
---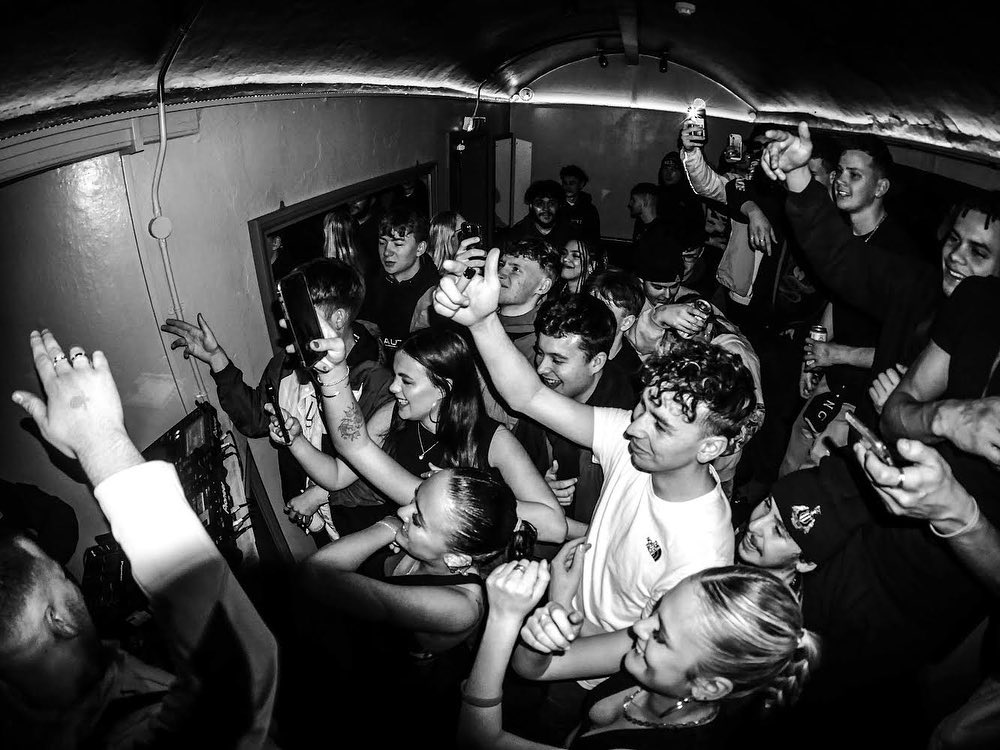 Photo: Basement 45 / Facebook.com
Capacity: 280
Location: 8 Frogmore Street in Bristol BS1 5NA
Another club that's valuable to Bristol's underground scene, Basement 45 is incredibly intimate and stripped-back, giving that super exclusive feel. It's the place to be for discovering the best upcoming underground artists.
Basement's music policy is a mixture of many with DnB, house, bass, garage, metal, UK funky, rock, and more. It's all about banging tunes no matter the genre. Get over there to enjoy all this, two dance floors, two bars, and many incredible artists.
---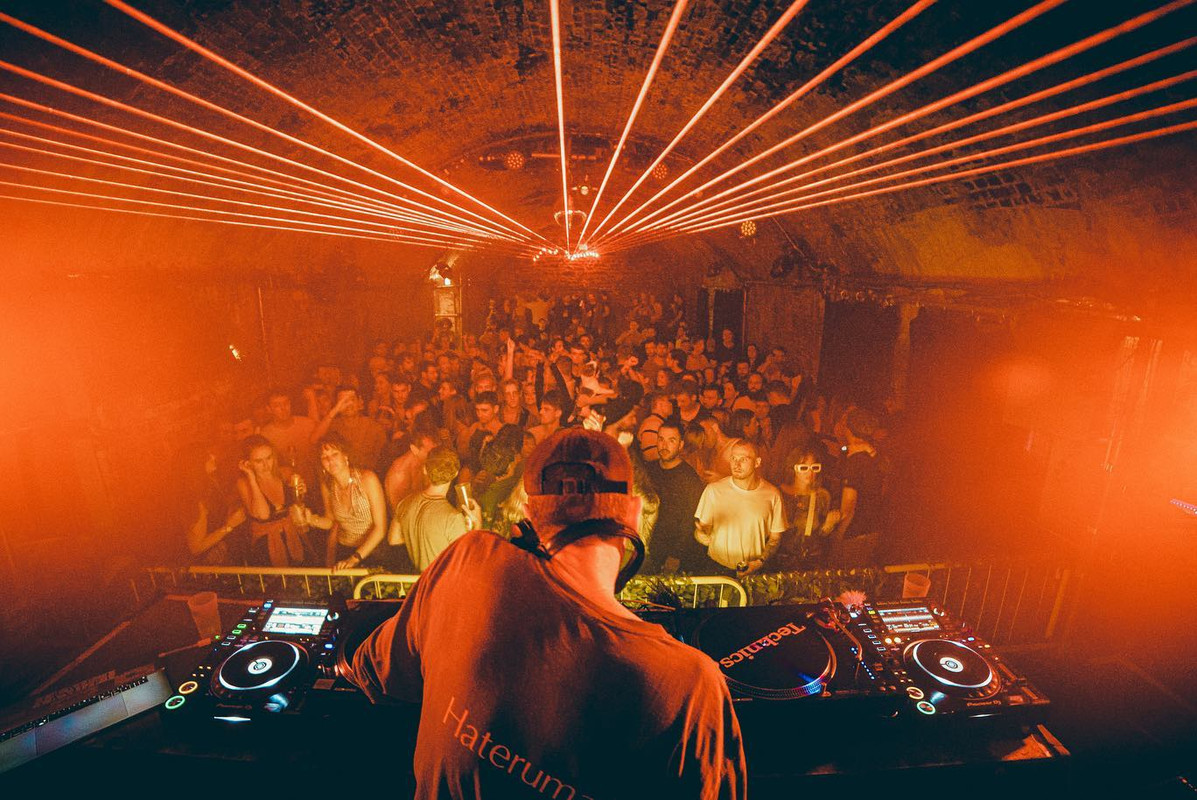 Photo: The Loco Klub / Facebook.com
Capacity: 300
Location: The Loco Klub, Clock Tower Yard in Bristol BS1 6QH
We all love a rave in a tunnel! And if you've never been to a rave in a tunnel, it's about time you checked out The Loco Klub. One of the best Bristol clubs is hidden in the former Ash Pits of Brunel's original station at Bristol Temple Meads. Head over and explore the venue's tunnels while electronic tunes blare.
---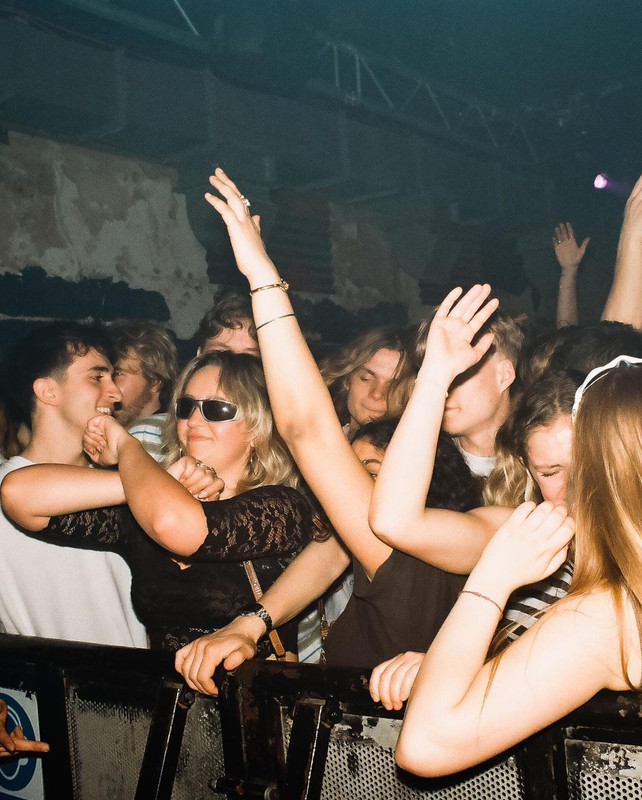 Photo: Coroners Court / Instagram.com
Capacity: 500
Location: Backfields, Stokes Croft in Bristol BS2 8QN (adjacent to Lakota)
Definitely one of the best clubs in Bristol for those who like something a bit different, this Gothic-style rave haven used to be a coroner's office, used for determining unexplained deaths.
Perhaps the newest of all Bristol nightclubs, Coroner's Court opened in February 2023 by the team behind Lakota. After testing out for a handful of events here and there, they decided to open the former mortuary as a full venue.
Specially curated underground music is showcased across two rooms with regular takeovers from grassroots and small music labels.
Find events at Coroner's Court
---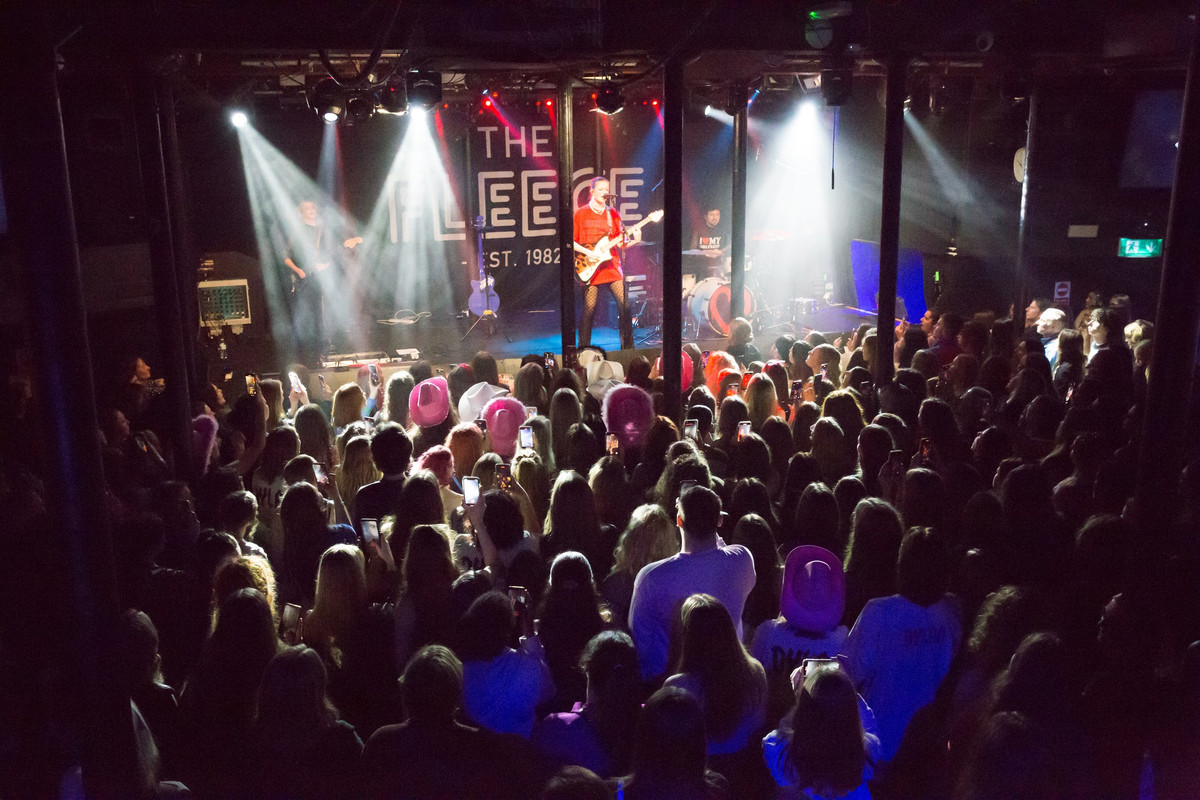 Photo: The Fleece Bristol / Facebook.com
Capacity: 450
Location: 12 St Thomas Street in Bristol BS1 6JJ
This legendary venue has welcomed some huge names since it opened in 1982. We're talking Oasis and Radiohead levels of huge.
While live music tends to be its primary focus, putting on shows every night, The Fleece also has some club nights. Particularly popular with live music fans and students, you can find it in Bristol's city centre.
---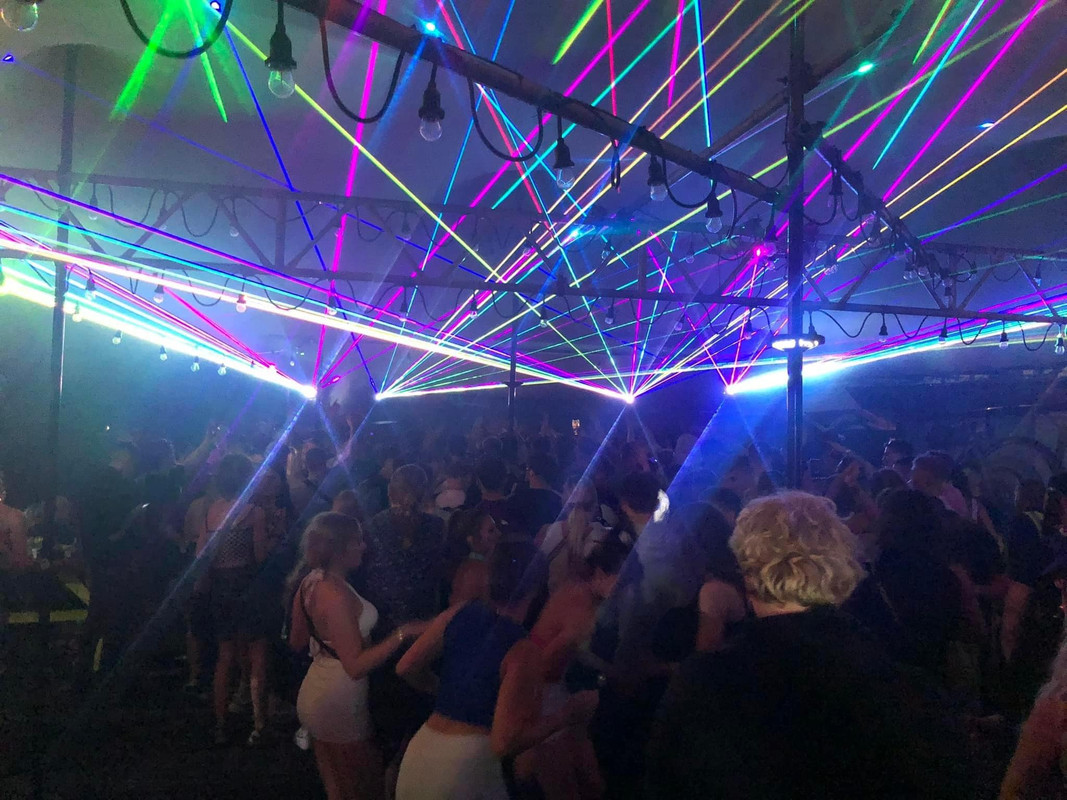 Photo: Dare to Club / Facebook.com
Capacity: 375
Location: 1 Alfred Street, St. Philips in Bristol BS2 0RF
Some pretty big names take to the decks at Dare To Club to bring banging tunes to ravers, either indoors across two rooms or outdoors.
While many genres are celebrated at Dare To, those with a more sunny sound, like reggaeton, salsa, Latin, bachata, and similar seem to be most popular! If you're thinking about wandering over to see what's on, it's a good idea to check their events calendar before you go as they offer some very niche events outside of music too.
---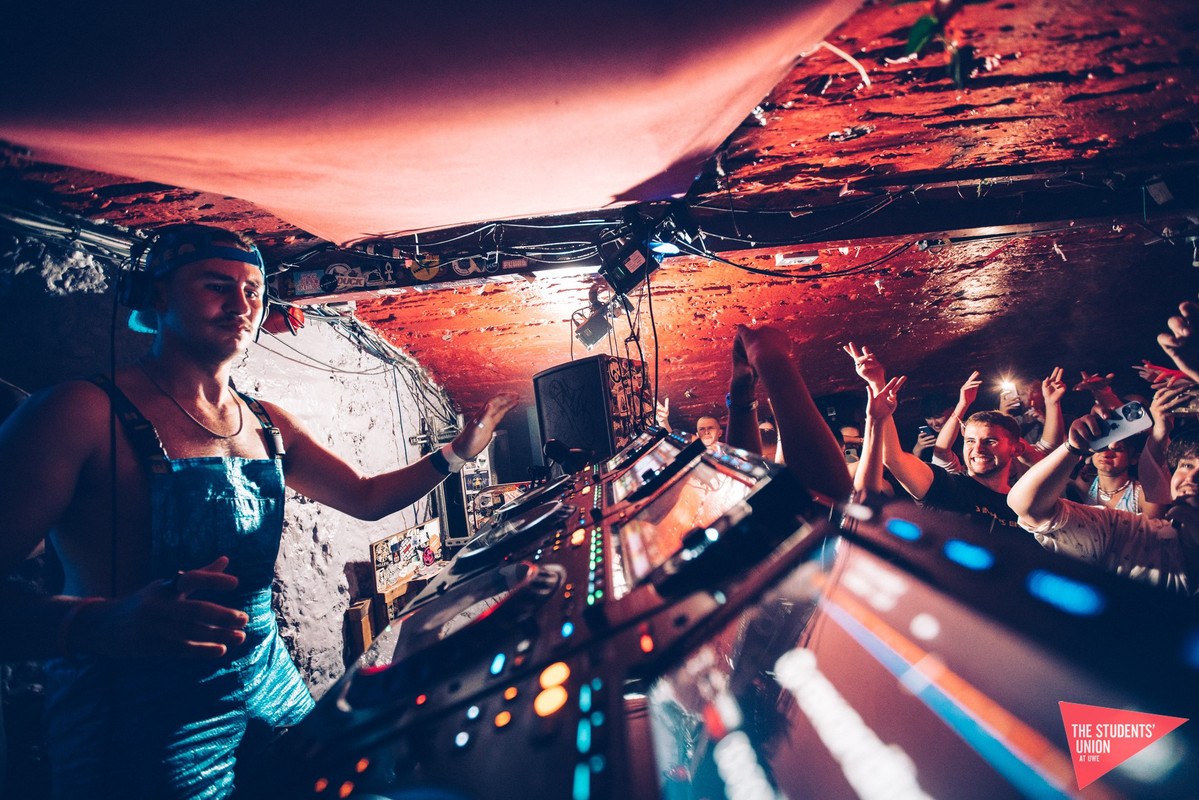 Photo: The Students' Union at UWE / Facebook.com
Capacity: 800
Location: Frenchay Campus in Bristol BS16 1QY
With freshers getting closer and closer, this student bar is already getting ready to help all the newbies make friends, have a good laugh, and probably drink a little more than they should. They've already got some stunning events to check out including ABBA bingo, pizza parties, quizzes with cash prizes, and drag parties.
Find evens at The Students' Union At UWE
---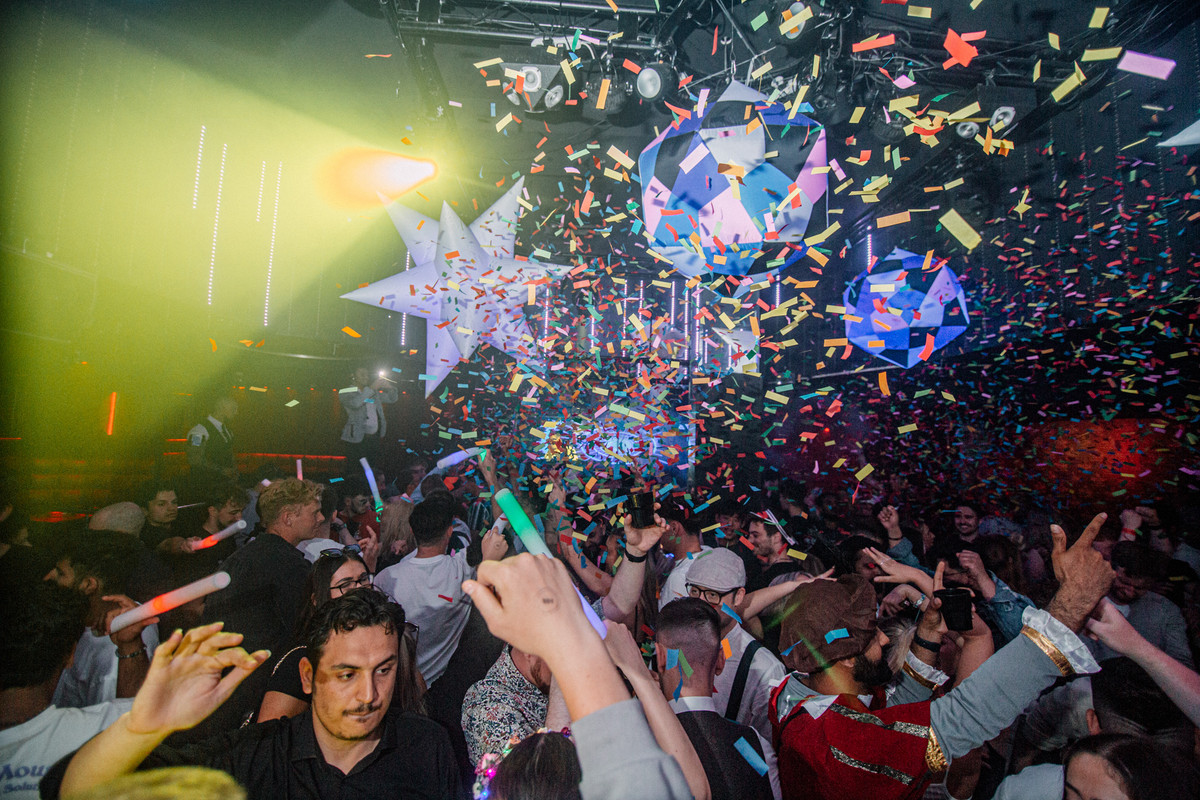 Photo: PRYZM Bristol / Facebook.com
Capacity: Unavailable
Location: The South Buildings in Bristol BS1 5UH
Pryzm is one of the biggest clubs in Bristol with a highly stylised interior. Within this huge space are three separate club areas, a VIP suite, and bespoke designer furnishings.
With a bustling atmosphere, you'll be able to find something that matches your vibes in one of the main rooms. Pryzm also put on some great student nights, making it an especially attractive place during freshers and across the academic year, and weekly comedy nights.
---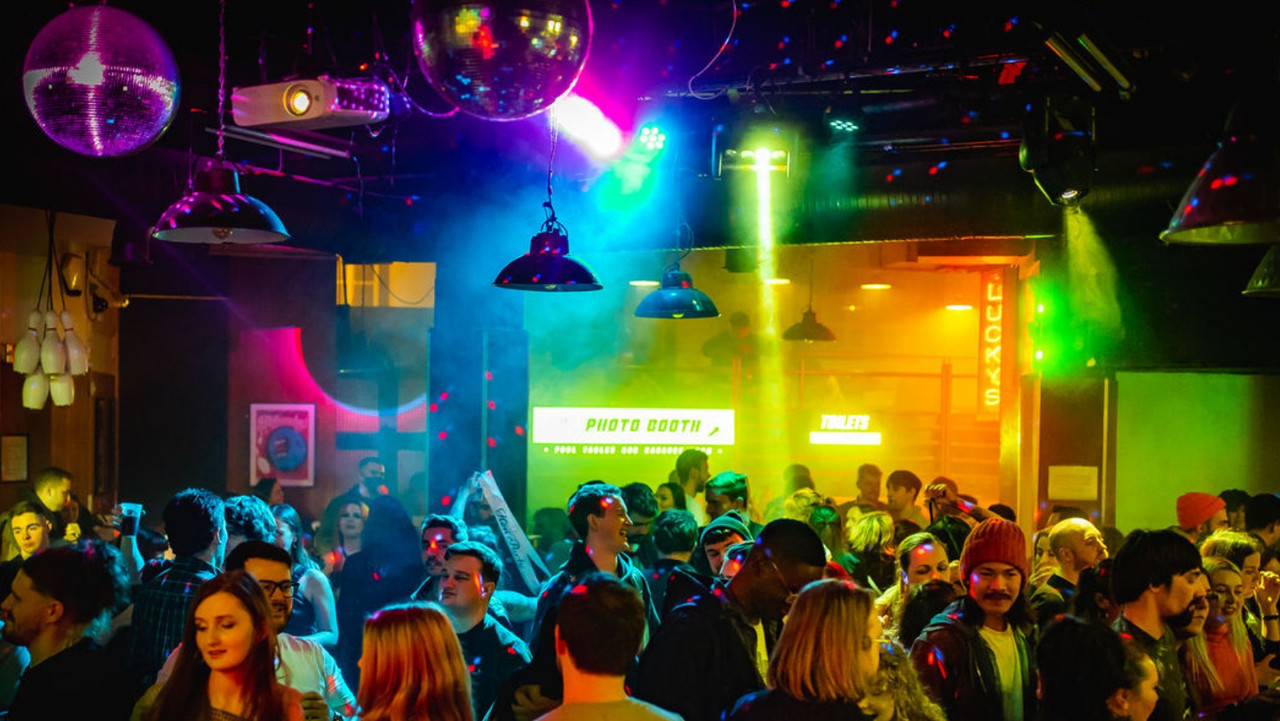 Photo: The Lanes / Facebook.com
Capacity: 500
Location: 22 Nelson Street in Bristol BS1 2LE
If you're looking for a bit of a different night out, The Lanes might be the one for you! With bowling lanes, karaoke, pool, pizza, and live music and club nights, there's lots of fun here to fill your night with.
Club nights at The Lanes are often themed, with their California Love being the perfect example as a 90s-00s hip-hop and R&B night.
---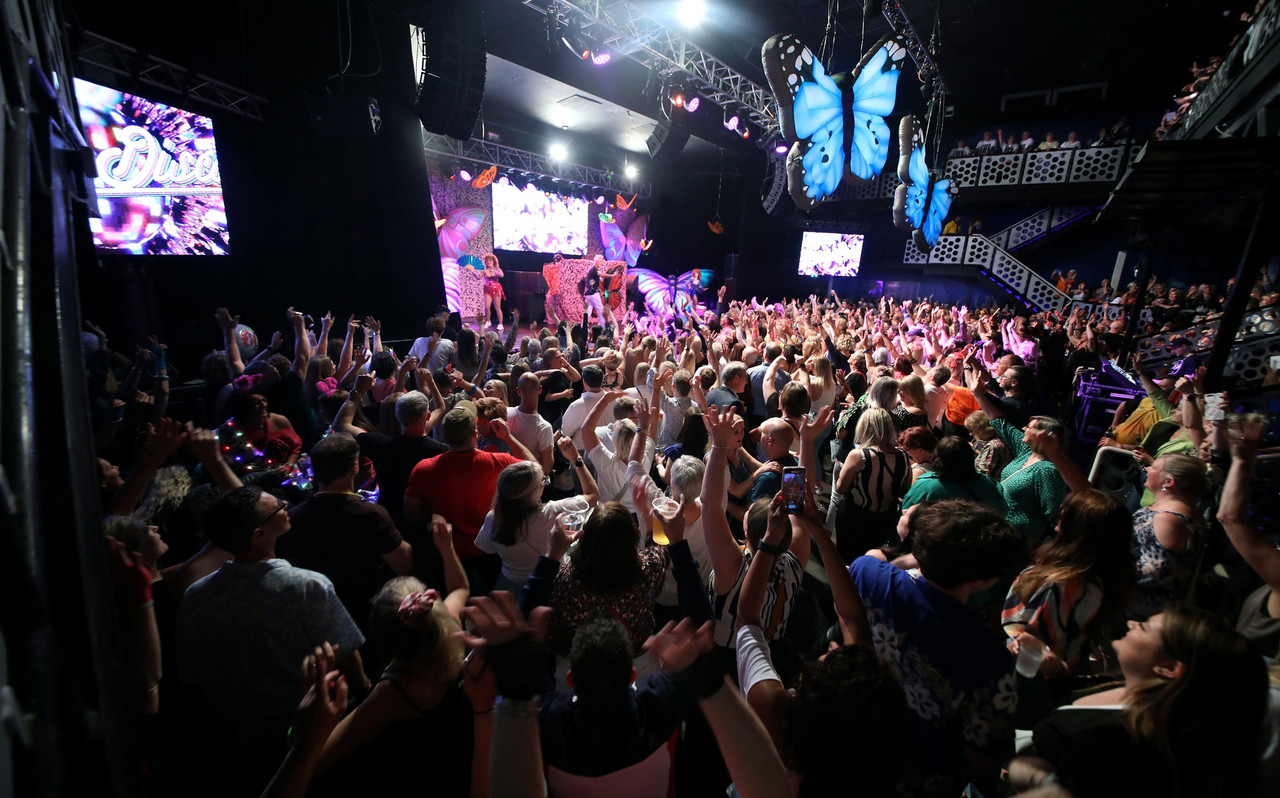 Photo: O2 Academy Bristol / Facebook.com
Capacity: 1,600
Location: 1-2 Frogmore Street in Bristol BS1 5NA
Opening in 2001, the O2 established itself as a much-loved live music venue in the city. But it's also one of the best Bristol nightclubs with Taylor Swift, guilty pleasure pop, and other themed nights.
In the city centre with public transport links nearby, the O2 is easy to get to. And there are loads of bars and pubs around if you get there early and fancy a bev while you wait.
Find events at O2 Academy Bristol
---
Photo: The Love Inn / Facebook.com
Capacity: 175
Location: 84 Stokes Croft in Bristol BS1 3QY
The Love Inn was created by the team behind Love Saves The Day Festival and The Small Horse Social Club. Open until 4 am on Fridays and Saturdays, head here for late nights spent enjoying music from the best DJs and producers in the UK.
---
Whether you're a local or are planning a trip to this lovely, music-adoring city, these are some of the Bristol clubs you should consider visiting if you fancy a belting night out.
Click or tap here to find unreal Bristol raves and club nights
---
---
Check out our What's On Guide to discover even more rowdy raves and sweaty gigs taking place over the coming weeks and months. For festivals, lifestyle events and more, head on over to our Things To Do page or be inspired by the event selections on our Inspire Me page.


Header: Motion Bristol / Facebook.com