Everyone says your uni years are among the best of your life. And we second that. Especially if you're studying in Leeds, because if the city of the white rose has one thing going for it, it's its awesome nightlife. With so many student-friendly bars, clubs, beer gardens, rooftop terraces, festivals and raves to choose from, from freshers week and beyond, you're going to need some assistance sifting through the good and bad. Well... that's where we come in!
However, the city is host to a plethora of things outside its nightlife too, with loads of cheap things and free things for you and your newfound pals to sink your teeth into; as well as a whole load of cheap places to eat where such a strategy will be better suited. However, that isn't what we're here to talk about, you just want to know where to get wasted, right?
We know you're meant to be getting 'Degrees' or something like that, but when the student nightlife is this good, it should be just as big a part of your experience at Uni. So, with this in mind, we've gathered our list of the best Leeds student clubs and bars so you can squeeze the most fun out of these precious years. Get scrolling and check them out!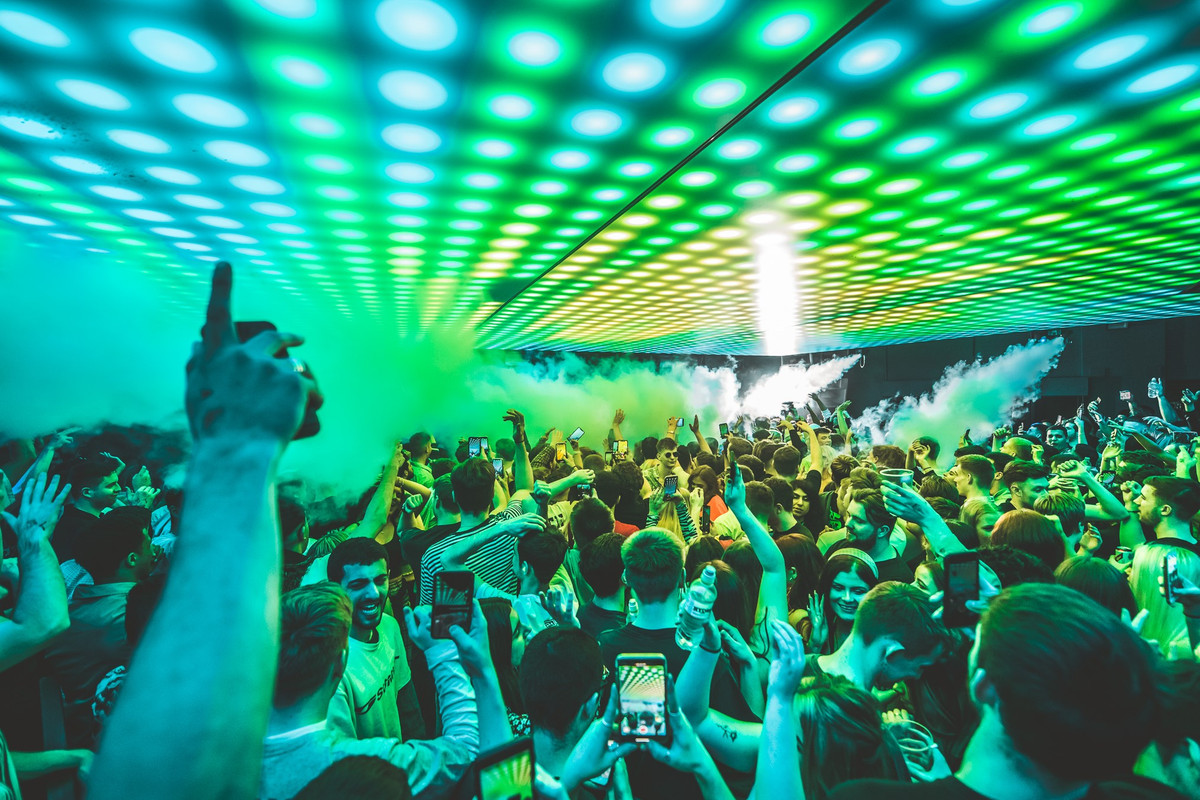 Photo: Mint Warehouse on Facebook
Where: 175 Aquatite House, Water Lane, Leeds LS11 9UD
To be honest, Mint isn't one of the cheaper Leeds student clubs. It can be a little more on the expensive side, but if you have the opportunity to go, you'll love it. Loads of students head to Mint to enjoy house, techno, drum and bass, and other electronic genres. Tickets are usually around £10-£20, but for such a killer atmosphere and big-name DJs, this really isn't a lot.
Find tickets for events at Mint Warehouse - here
---
Photo: Beaver Works on Facebook
Where: 36 Whitehouse Street, Leeds, LS10 1AD
Definitely one of the best clubs in Leeds, Beaver Works is a huge multi-room industrial space used for some of the biggest raves in the city. Open since 1997, it's always been the place for crazy parties, loud celebrations and a shared love of dance. It's not uncommon for their parties to feature circus performers and fairground rides when making use of its outdoor arena. Beaver Works smashes that party atmosphere and is usually a pretty affordable rave that always brings you some top names from dance music in the process
Find tickets for events at Beaver Works - here
---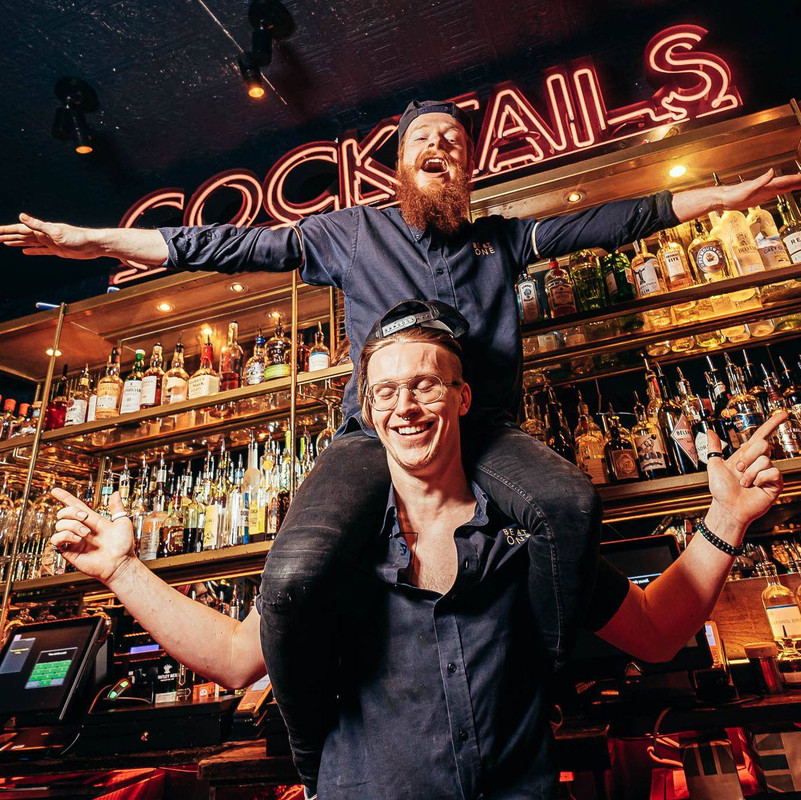 Photo: Be At One Leeds Boar Lane on Facebook
Where: 19 Boar Lane, Leeds LS1 6EA // 6 Millennium Square, Leeds, West Yorkshire, LS2 3AD // 5-7 Greek Street, Leeds, West Yorkshire, LS1 5RW
Across their three venues, the biggest part of Be At One's appeal is the bartenders. They're a bit mental in the best way. They're known for getting guests involved and kicking the party up a notch by dancing on the bar and all sorts. It's always a proper vibe.
What's especially brilliant about Be At One however, is that you can get cocktails for just £6 (yes you read that right) when you bring a valid student ID, PLUS, during their happy hour, there is 2-4-1 on all cocktails; both of these things should be like music to the ears of every broke student, and something you must take advantage of. But it's only made better when you download the app, which allows you to extend the happy hour! Just show it to the bartender when you order.
---
Photo: The Key Club on Facebook
Where: 66 Merrion Street, Leeds LS2 8LW
The Key Club is the one for the alternative people. This venue and nightclub regularly hosts live music of heavier genres such as metal, rock, indie, pop punk, and emo. And their student nights usually revolve around those same genres. Finally, their drinks prices are fantastic, with single spirit mixers going for £2.80, four Jagers for £7, bottles of Amstel for £3, and Red Stripe or Strongbow for £4.20.
Find tickets for events at The Key Club - here
---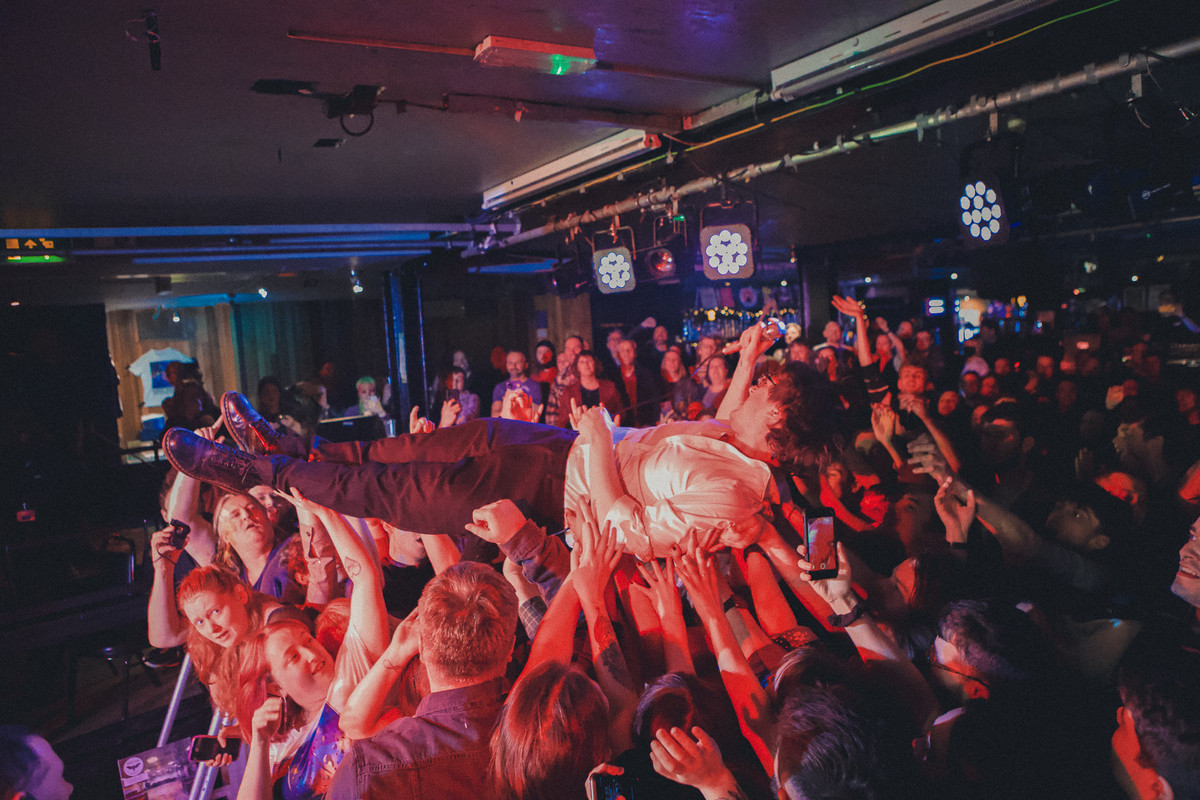 Photo: The Wardrobe Leeds on Facebook
Where: 6 St Peter's Square, Leeds LS9 8AH
Another big live music venue, The Wardrobe is known for being cheap and putting on a variety of events such as live music, comedy shows, killer bottomless brunches, club nights, live DJs and more. Now over 20 years old, the venue has seen performances by some of the biggest names, including Amy Winehouse. The Wardrobe doesn't need us to big it up, it speaks for itself.
Find tickets for events at The Wardrobe - here
---
Photo: Headrow House on Facebook
Where: 5C The Headrow, Leeds, LS1 6PU
If you and your Uni pals want to catch some rays in the city centre whilst sipping some bevs, then you simply cannot skip Headrow House. For starters, this bar has two rooftop areas to chill in while you sip a drink and pretend you aren't getting sunburnt. And if the weather turns, there's a beer hall to hide away in until the sun pops back out again. They also have a range of awesome club nights, including their new Disco Puss collab, that are affordable and oh so much fun. A Leeds student essential.
Find tickets for events at Headrow House - here
---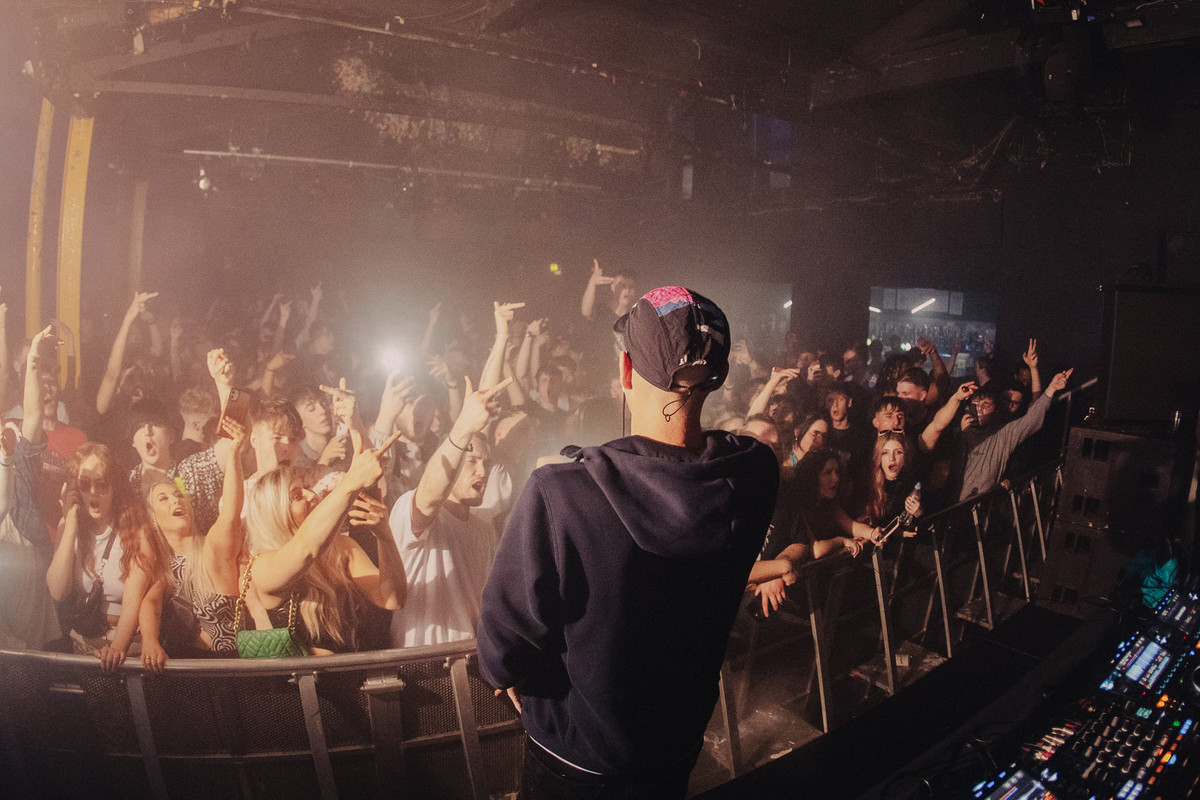 Photo: The Warehouse on Facebook
Where: 19-21 Somers Street, Leeds LS1 2RG
For a proper British party atmosphere, The Warehouse is one of the best Leeds student clubs. The speakers are huge, and the CO2 jets emphasise hard drops, making the crowd lose it. A diverse venue, at the time of writing, there are UKG, reggae, rock, disco, and metal events in its calendar. They're even showing the World Cup later this year!
Find tickets for events at The Warehouse - here
---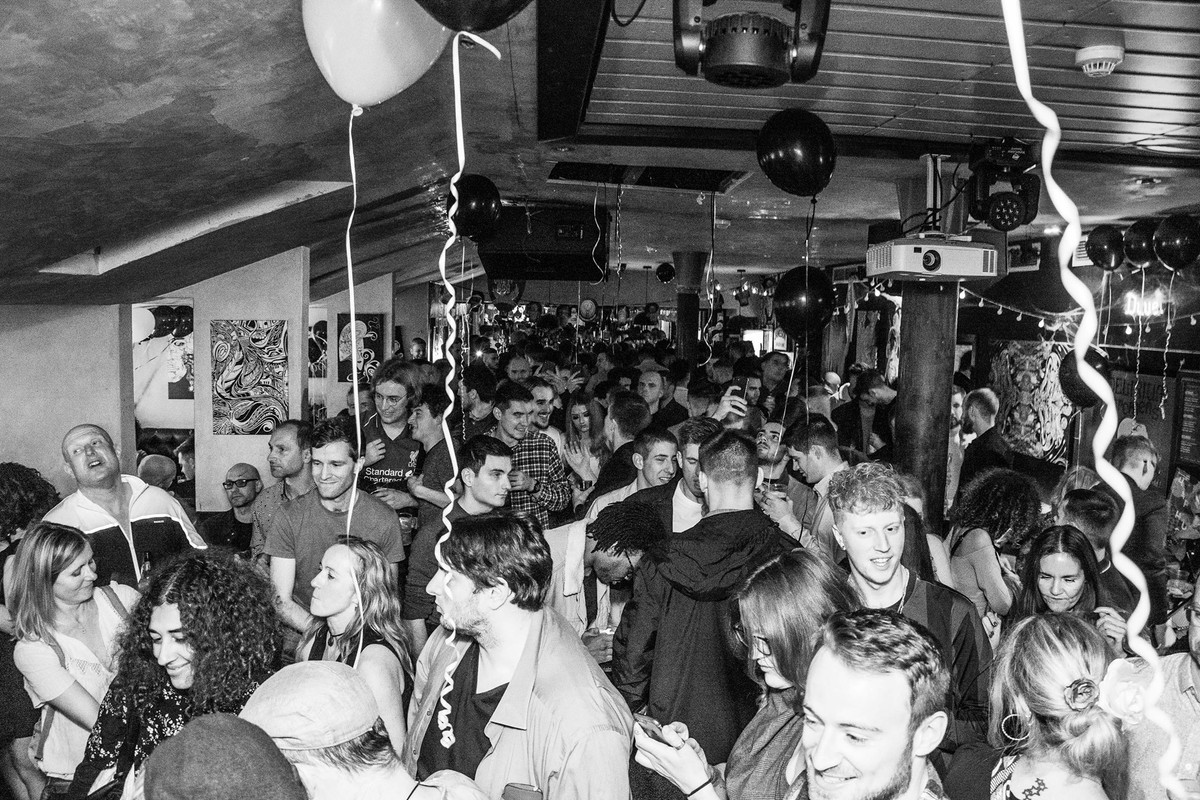 Photo: Distrikt Bar Leeds on Facebook
Where: 7 Duncan Street, Leeds LS1 6DQ
It's immediately obvious why Distrikt is one of Leeds' favourite student bars. For one, it's free entry, so you can go no matter how skint you are. They also have live acts performing and, again, you can get in for free. There's also a cool outdoor area, the menu is just shy of 50 different cocktails, and they have a good selection of draught beers, including Amstel for just £4 a pint!
Find tickets for events at Distrikt - here
---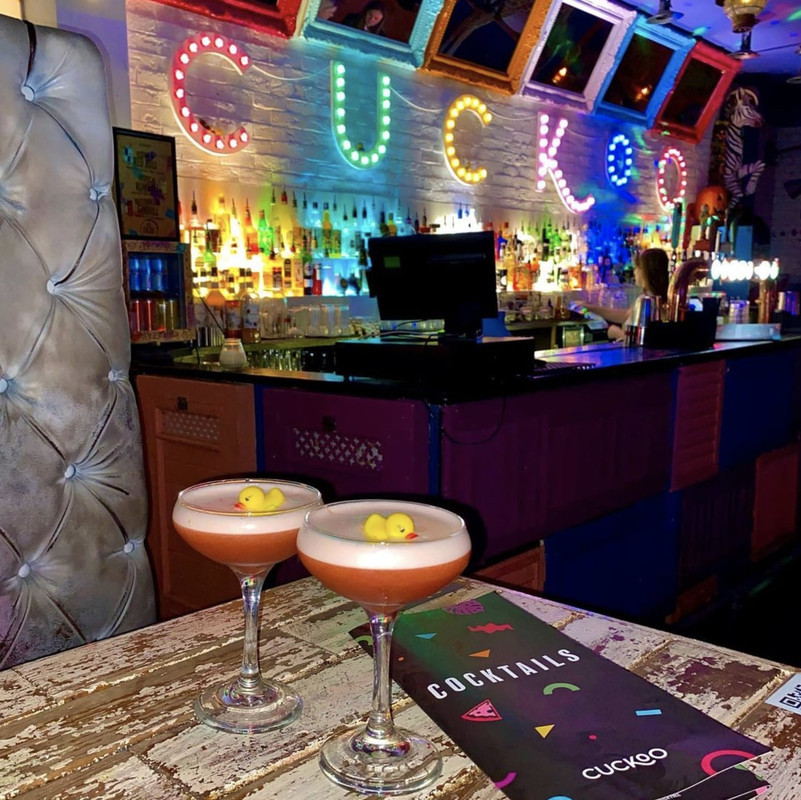 Photo: Cuckoo Leeds on Facebook
Where: 37 Call Lane, Leeds LS1 7BT
Colourful from the decor down to the cocktails (which have little rubber ducks and cupcakes in, BTW), Cuckoo appeals to many students from the second they walk in. One of the more vibrant Leeds student clubs, Cuckoo is always busy, and they give out free 6" pizzas with any drink before 9pm every day. Perfect if you want to dance, the bar plays tunes such as Hot In Herre and What's My Name?
---
The Dry Dock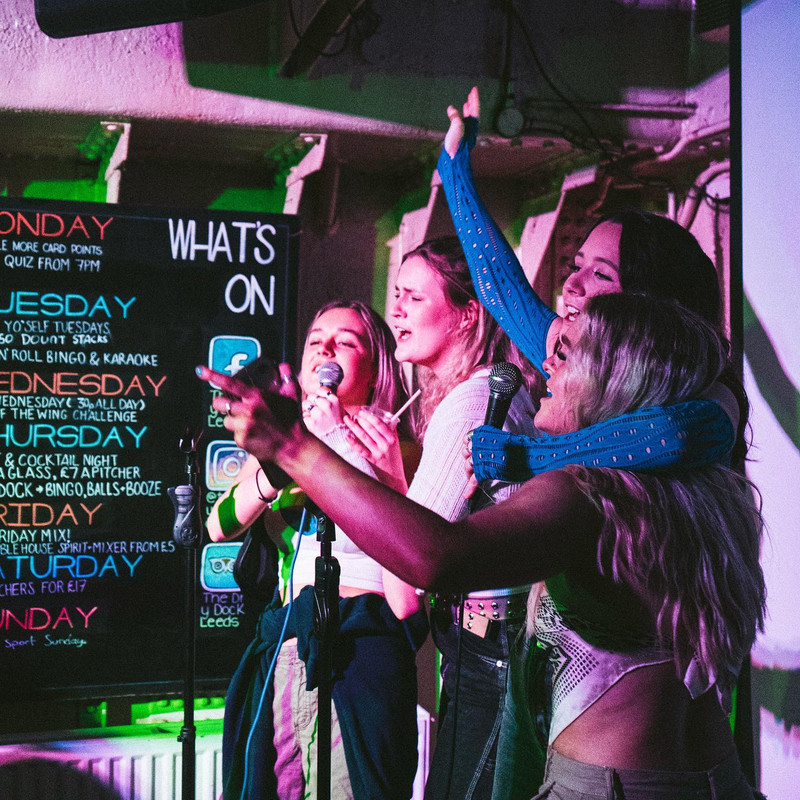 Photo: The Dry Dock Leeds on Facebook
Where: Woodhouse Lane, Leeds LS2 3AX
Known for its killer deals, The Dry Dock is particularly popular on Student Wednesdays, which also happens to be Wing Wednesday, with wings for 30p a piece. A proper brilliant venue, this Leeds student bar serves breakfast all day every day, making it the perfect place to get over your hangover before swiftly getting a few pints in again. The energy's electric, there's loads of offers, and loads on - it's everything we could ever want.
---
With all this choice, there's a venue no matter what kind of outing you're after. Head to Leeds' student bars to sip cheap pints and beat your mates at beer pong. Or head to Leeds' student clubs for a dance and a sip of some tantalising cocktails. That essay can wait.
---
---
Check out our What's On Guide to discover even more rowdy raves and sweaty gigs taking place over the coming weeks and months. For festivals, lifestyle events and more, head on over to our Things To Do page or be inspired by the event selections on our Inspire Me page.


Header: Distrikt on Facebook