Brighton has a proud and enviable party history. So if you're headed there for uni, we'll warn you now: you might not get a lot of work done as Brighton's student clubs and bars are addictive.
From sunny beer gardens to cocktail bars with insane happy hours to clubs with tunes banging all night long, there are plenty of venues to spend your student loan in. Here are the best Brighton student bars and clubs you'll most likely become very familiar with throughout your uni experience.
Hobgoblin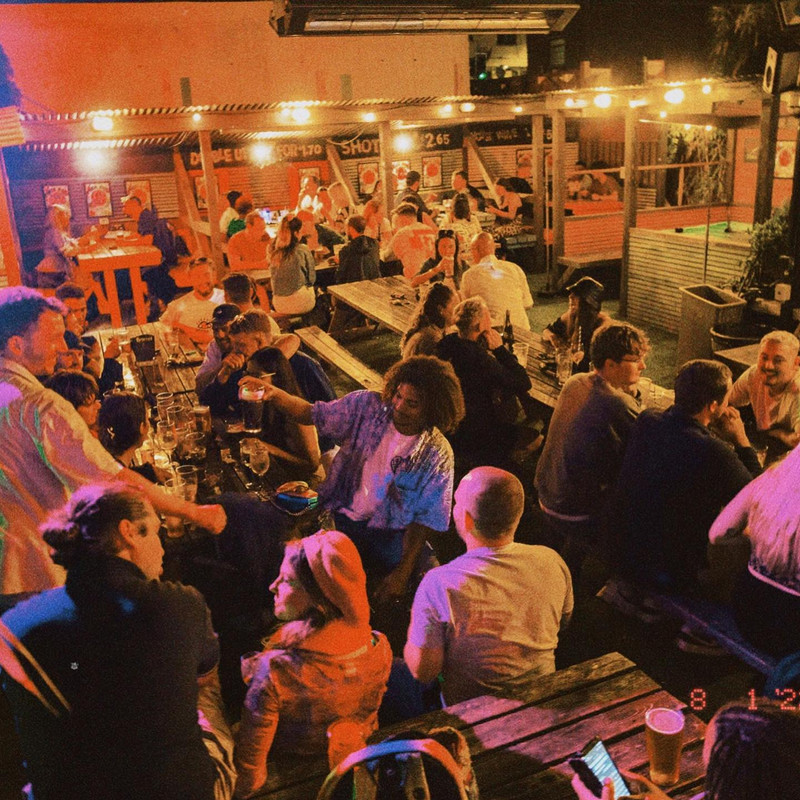 Photo: Hobgoblin Brighton on Facebook
Where: 31 York Place, Brighton BN1 4GU
Hobgoblin is without a doubt one of the best Brighton student bars. This award-winning pub and beer garden has DJs every weekend to help you escape your troubles, pizza, loaded fries, hotdogs, and even an escape room. It's not the fanciest of bars but when you're a student, anywhere cheap and cheerful will do and that's where Hobgoblin delivers. And it's especially cheap on Mondays.
---
Revenge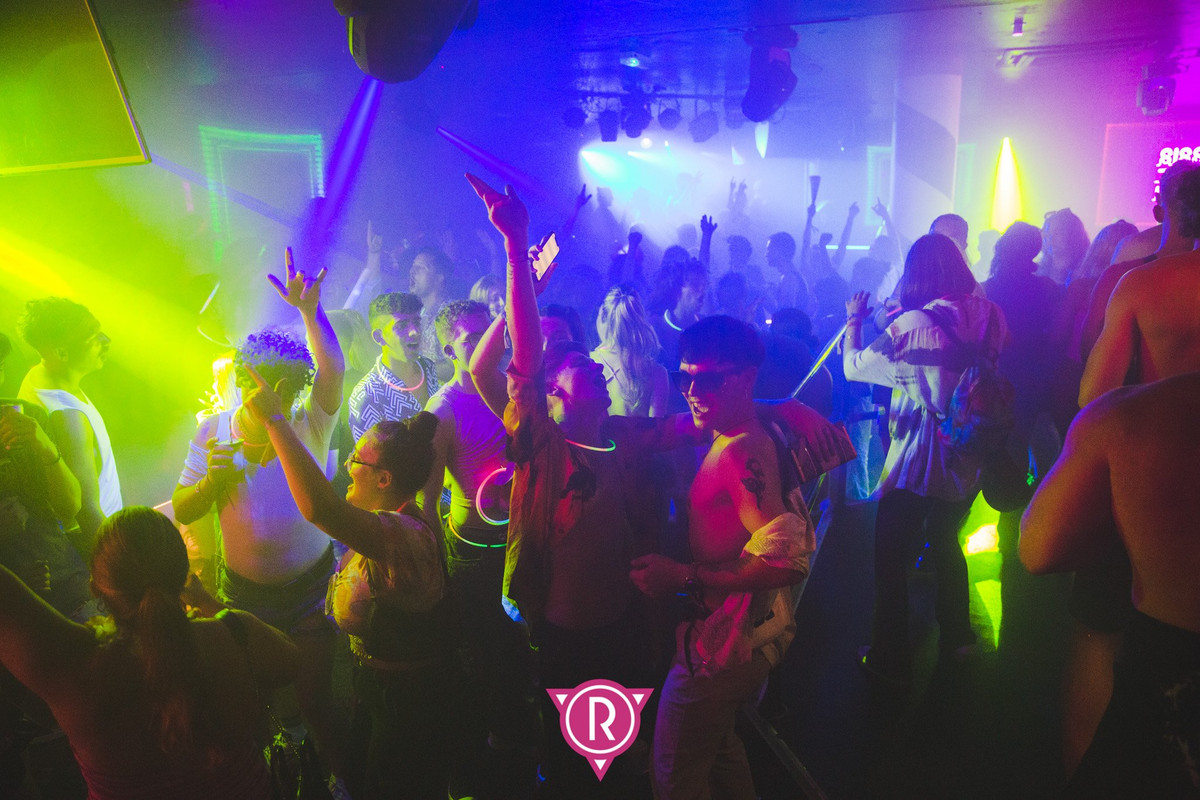 Photo: Revenge Brighton on Facebook
Where: 32-34 Old Steine, Brighton BN1 1EL
Revenge is one of the best Brighton student clubs and one of the city's many vibrant LGBT clubs. Separating Revenge from the other LGBT bars and clubs in Brighton is the rooftop bar. As it's located just next to Brighton beach, the views can be beautiful. But let's talk about the important stuff - drinks prices. Their rooftop Friday and Saturday happy hour offer two for £13 cocktails, Thursdays offer £1.50 drinks before 12, and £2.50 drinks on Tuesdays.
---
The World's End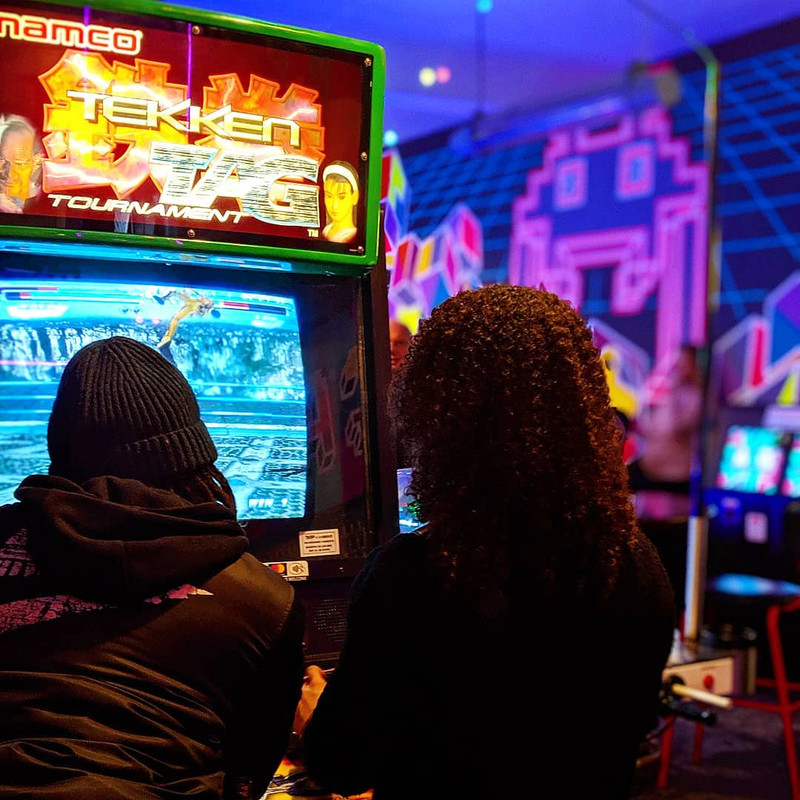 Photo: World's End (Brighton) on Facebook
Where: 60-61 London Road, Brighton BN1 4JE
World's End isn't the cheapest bar, but there's another reason it's so popular with students - games. It's full of retro video games such as Time Crisis, Mortal Combat, Tekken, and hundreds of others. If you don't fancy video games, there's also a 10-player remote-control Scalextric-style track, board games, and an escape room. Capture the night in the photo booth and head home to face your retro video game withdrawal. But not before scranning a massive Vegan Noms burger!
---
Twisted Lemon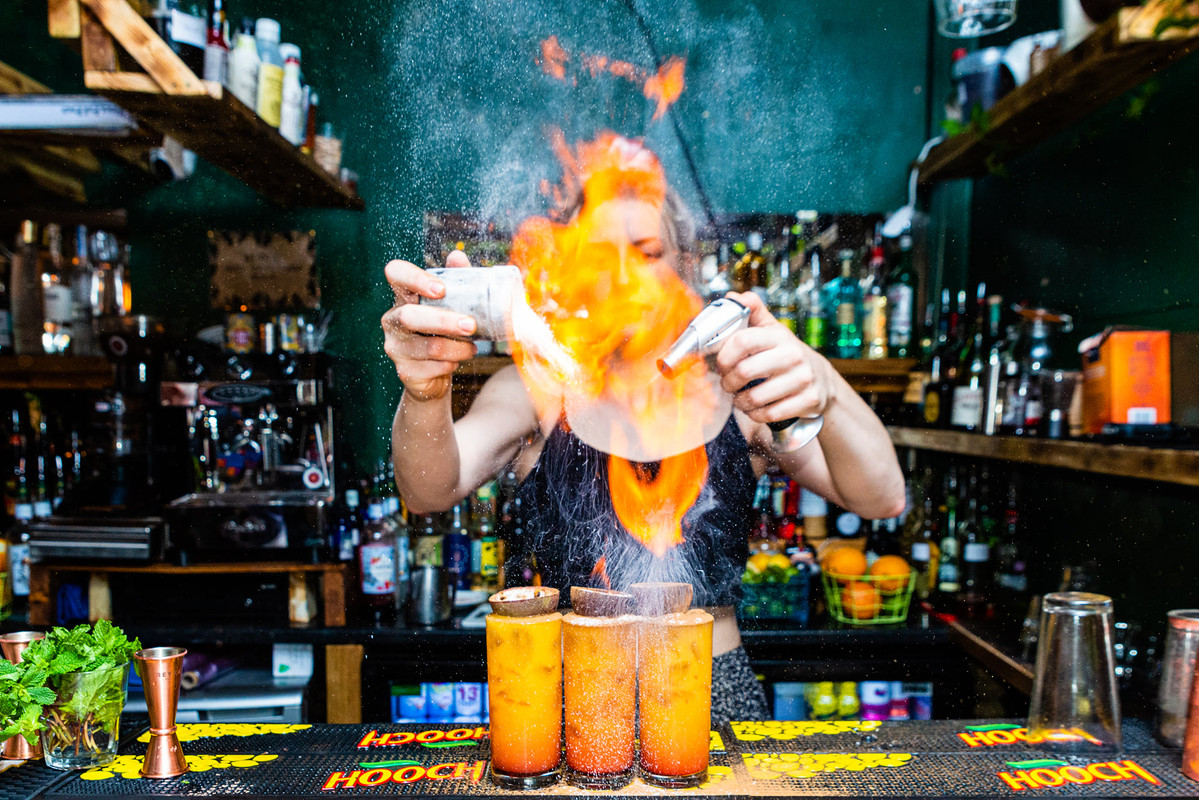 Photo: Twisted Lemon on Facebook
Where: 41 Middle Street, Brighton BN1 1AL
Twisted Lemon has a cracking happy hour that's easy to remember, which is insanely helpful for you forgetful or often hungover lot. It runs from Sunday to Friday 12 - 7 pm and slashes the prices of 20 cocktails to just £5.95. It's definitely one of the city's best happy hours. The perfect spot for cocktail fanatics, the bar offers classics such as pornstars and more creative concoctions like the banoffee pie martini.
---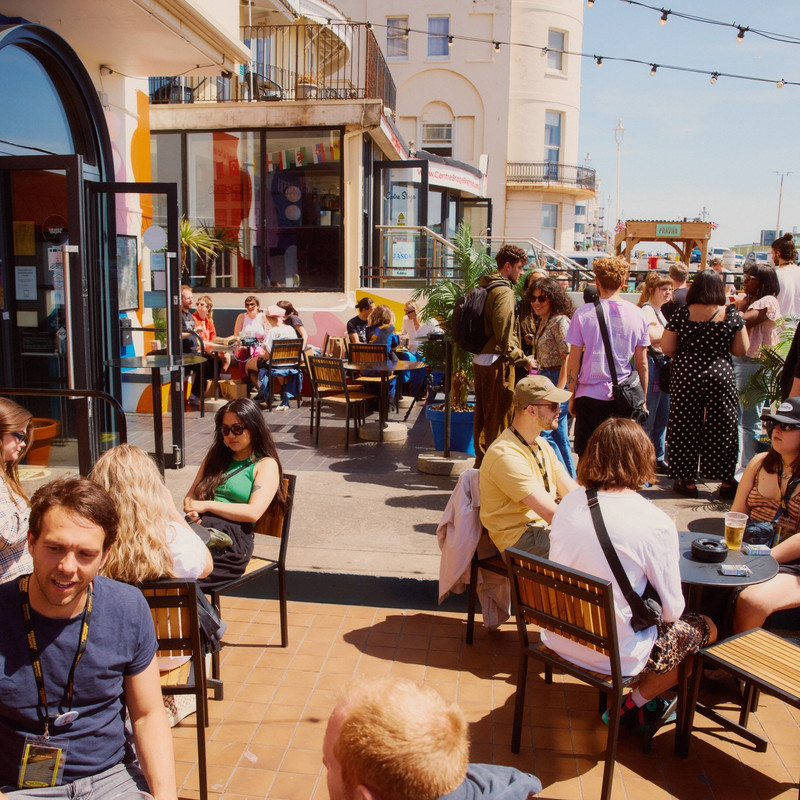 Photo: Patterns on Facebook
Where: 10 Marine Parade, Brighton BN2 1TL
Patterns is one of them all-in-one venues. It's a foggy nightclub with lights, DJs, and other live acts. But it's also a bar with a lovely outdoor terrace where you can enjoy a disco bottomless brunch overflowing with pizza, pints, prosecco, cider, Mimosas, and Bloody Mary's. With lots on offer, you can rock up without really knowing what kind of day/night out you're after and just figure it out when you get there. It's basically a student's playground.
Find tickets for events at Patterns - here
---
Shuffle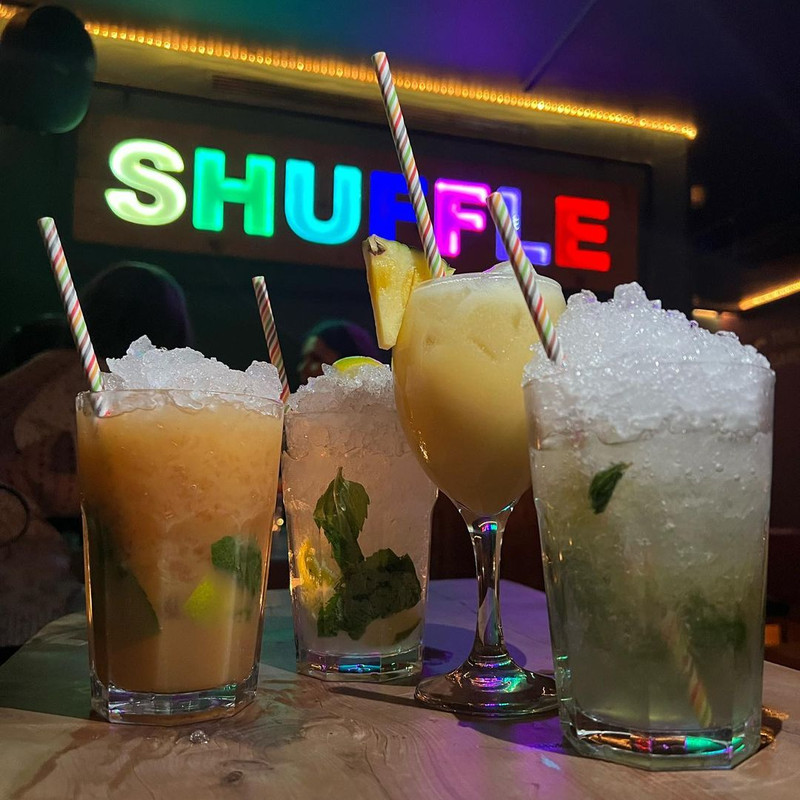 Photo: Shuffle Bar on Instagram
Where: 27 York Place, Brighton BN1 4GU
We've all gotten a bit hammered and spent the evening pestering the DJ for tunes. But they don't always play your requests, no matter how impeccable your taste. The solution? Put the song on yourself! At Shuffle, you queue the songs without even having to get up. Simply add your tune via your phone! The bar also has a happy hour every single night it's open. That's two for one on cocktails Monday to Thursday and £6.20 cocktails all night on Friday and 5-7 pm on Saturday. Killer.
---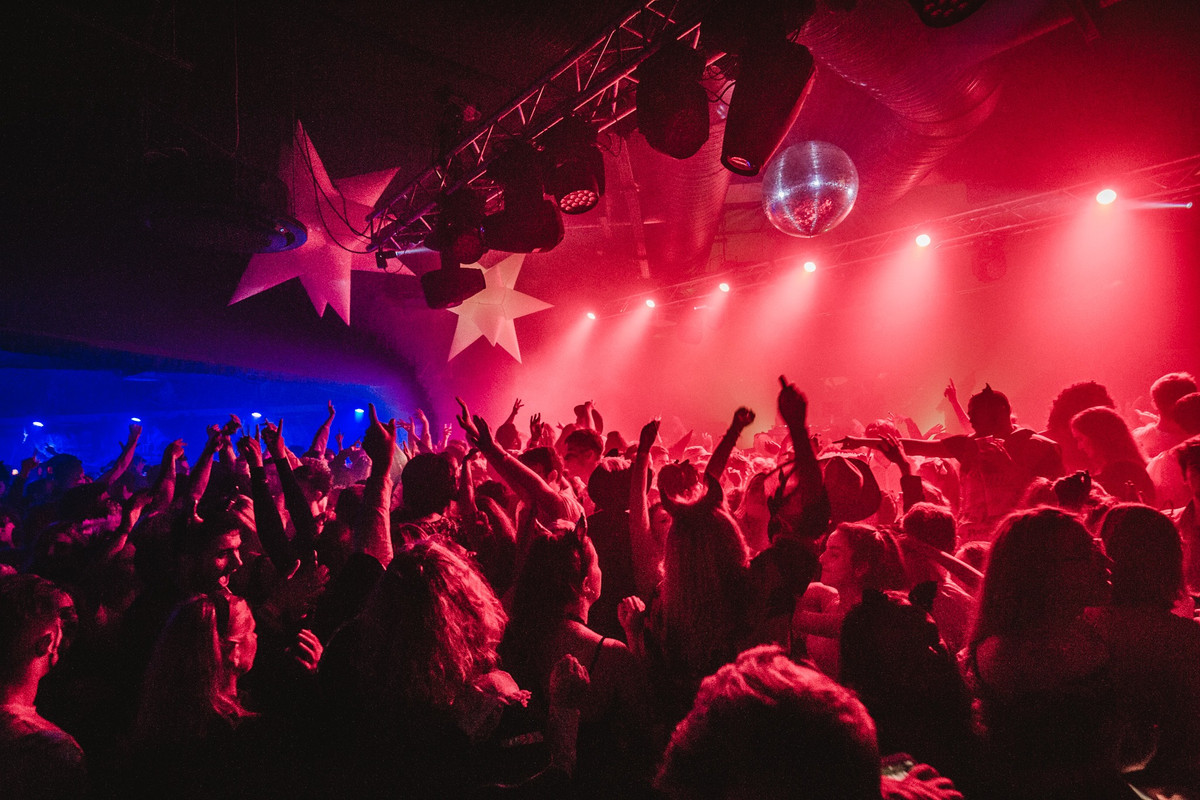 Photo: Chalk Venue Brighton on Facebook
Where: 13 Pool Valley, Brighton BN1 1NJ
Formerly known as The Haunt, Chalk live music venue that hosts a range of genres and artists with synthpop, dance, indie, hip hop, reggae, metal, and techno events currently in its calendar. And their club nights are varied too, with 70s, 80s, 90s, hip hop, drum and bass, pop, indie, and other themed nights. On those club nights, you can expect deals like two for one cocktails, £4 double vodka mixers, £2 pints, and £2 bombs.
Find tickets for events at Chalk - here
---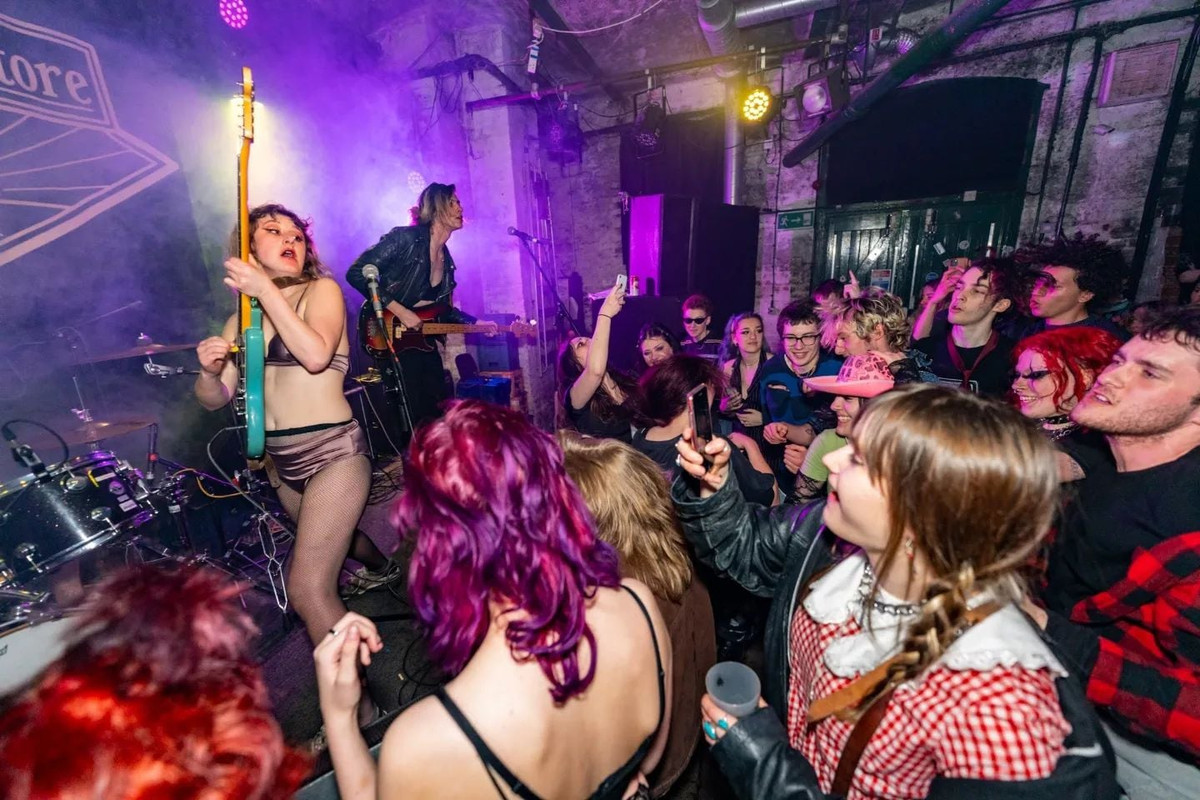 Photo: The Green Door Store on Facebook
Where: Unit 2, 3, & 4 Trafalgar Arches, Brighton Train Station, Brighton BN1 4FQ
Sat beneath Brighton Train Station, GDS hosts lively, sweaty gigs when club nights aren't going off. It Is Still 1985 is one of their most popular club nights. It brings 80s joy to the people of Brighton every Saturday and has done for over 11 years now. Love On Top is another great night that celebrates 90s and 00s hip hop and RnB, and Sonic Switch is all about enjoying tunes that sound good be it grime, jazz, DnB, garage, whatever sounds good!
Find tickets for events at Green Door Store - here
---
Fountain Head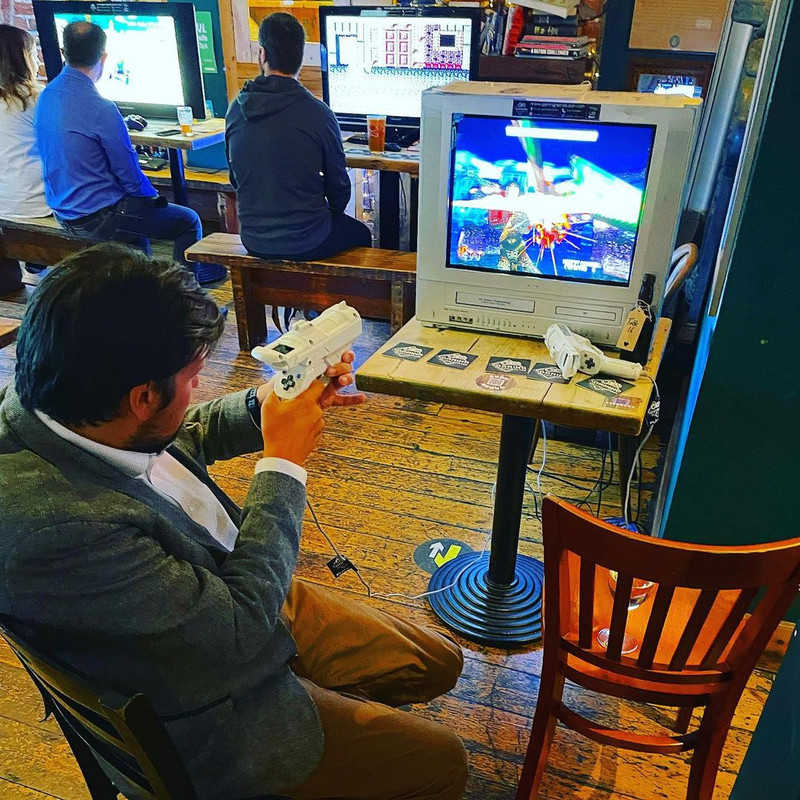 Photo: Fountain Head on Instagram
Where: 101-102 North Road, Brighton BN1 1YE
Fountain Head is the perfect Brighton student bar for a chill one. It's a simple, relaxed bar, but it also has board games and free popcorn for guests to enjoy. They also put on quizzes hosted by the exuberant Boogaloo Stu. One of the past prizes was £240! They also have a vegan bottomless brunch with a Halo Burger and unlimited Mimosas or Bloody Marys. Finally, the Tuesday gaming night offers thousands of retro games for free!
---
We don't know about you, but we'd happily throw our entire student loan at Brighton's student clubs and bars. The cocktails, happy hours, outdoor spaces, games, vibes, killer club nights, live bands, drink deals, the variety - it's almost too much. It's heaven!
Headed to Brighton for uni this year? Click or tap here to find Brighton's biggest and best freshers events and kick start your uni adventure properly.
---
---
Check out our What's On Guide to discover even more rowdy raves and sweaty gigs taking place over the coming weeks and months. For festivals, lifestyle events and more, head on over to our Things To Do page or be inspired by the event selections on our Inspire Me page.


Header: Hobgoblin Brighton on Facebook