What a year. Speaking on behalf of the entire nation, we at Skiddle think it's to safe to say that 2020 needs to get gone already. Go on, get in the bin.
With 2021 comes a shared sense of hope for an eventual return to normality, something which, without a doubt, has got us all seriously excited. Just to be clear, we simply cannot wait to get back to live music and socialising! Whether it's attending a gig down at the local music venue, raving through the night and into the early hours in the club, or having it big at one of our many, beloved music festivals... there's so much to look forward to in the fast approaching new year.
But before we get there, we owe it to ourselves to see out this long, miserable year in typical British partying style, welcoming in what is set to be a year to top all others. We're ready for you 2021!
So summon that inner party animal, rally that festive spirit, don those fine new threads you've been saving for just the right occasion (and a face mask, obviously) and muster the energy to go all out one more time, at one of London's socially distanced New Years Eve events.
Check out some of the best events happening in the capital this New Years Eve, below...
Dave Lee...Spaced out NYE - Up on the roof & in the salon
Where: The Prince of Wales, Brixton
A bonafide legend of the British house and disco scene, Dave Lee (Z Records), formerly under the alias of Joey Negro, is set to bring in 2021 at one of the capital's best loved pubs and music venues, The Prince of Wales in Brixton, on Thursday 31st December.
Making his first socially distanced appearance of the year, the renowned DJ will take control of the multi floor venue, consisting of a fully covered, heated rooftop terrace and a newly fitted salon, from 6pm until late.
Supporting Lee on the night, punters can also expect to hear sets for the likes of Rob Alldrit, creator of one of London's leading daytime parties - Get Diverted, and DeepNDisco radio show hosts, and regular acts at the Prince of Wales, Ian Perry and Nick Standen.
If you're partial to classic house cuts mixed with old school garage and disco anthems, this one is for you.
Ibiza Anthems Brunch presents Jog on 2020 - New Years Eve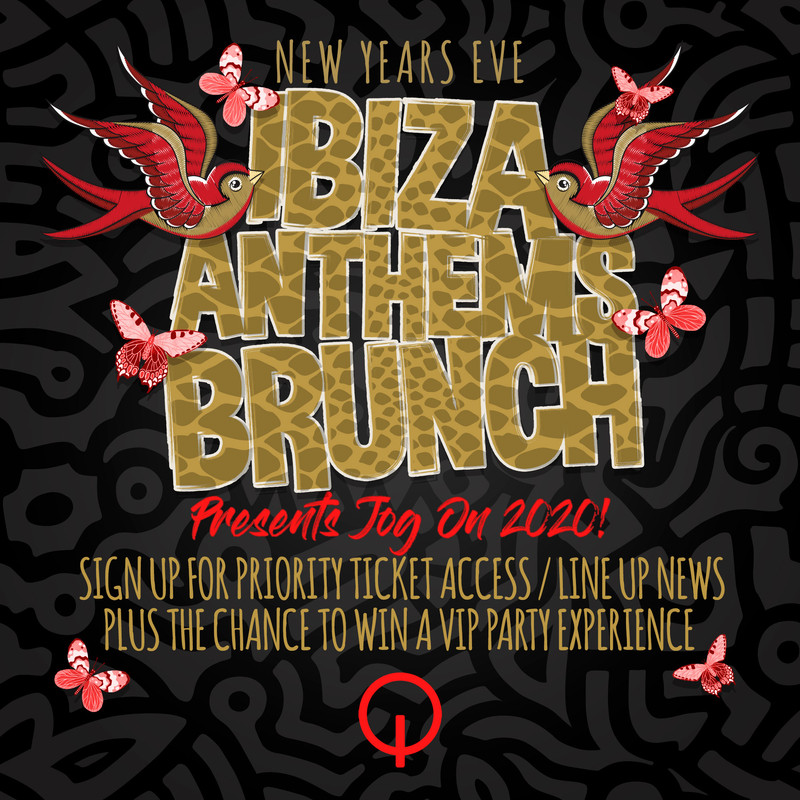 Where: Q Shoreditch, Shoreditch
The team behind the prominent Ibiza Brunch Anthems event brand will say 'Jog On 2020' this New Years Eve, at one of Shoreditch's trendiest event spaces - Q Shoreditch (formerly McQueen).
Returning to the swanky, newly revamped, three-floored gaming lounge, eatery and nightclub, the events organisers have promised a day time/evening event like no other.
Comprised of two sittings, one running from 12 noon until 5pm followed by an evening sitting, from 6pm until 11pm, those who manage to acquire tickets will be spoilt to 5 hours of dance music from Grammy nominated, award winning DJ, Michael Gray (Glitterbox Ibiza) with support coming from a host of yet to be announced musicians and DJs.
As the event name suggests, there'll also be some food involved, with a three course meal served to those with a ticket.
First rate music in a classy venue with some next level scran... Count us in.
Rollernation's 'Goodbye to 2020 and Good Riddance' New Years Eve
Where: Rollernation, London
Get your skates on and glide your way into 2021 at London's premier roller disco venue - Rollernation, this New Years Eve.
Commencing from 7pm and running through until 10.45pm, on Thursday 31st December, join the Rollernation team in saying goodbye and good riddance to 2020, whilst coasting the purpose built roller space to the sounds of disco, house and RnB, from the '70's, '80's and '90's.
Included with the ticket, punters can expect a free glass of bubbly on arrival, individual skate hire and reserved seating, in addition to a warm, friendly and eclectic atmosphere at a one-of-kind event.
Probably should dig out those old knee and elbow pads out for this one.
TRPHSE: NYE show @ Boxpark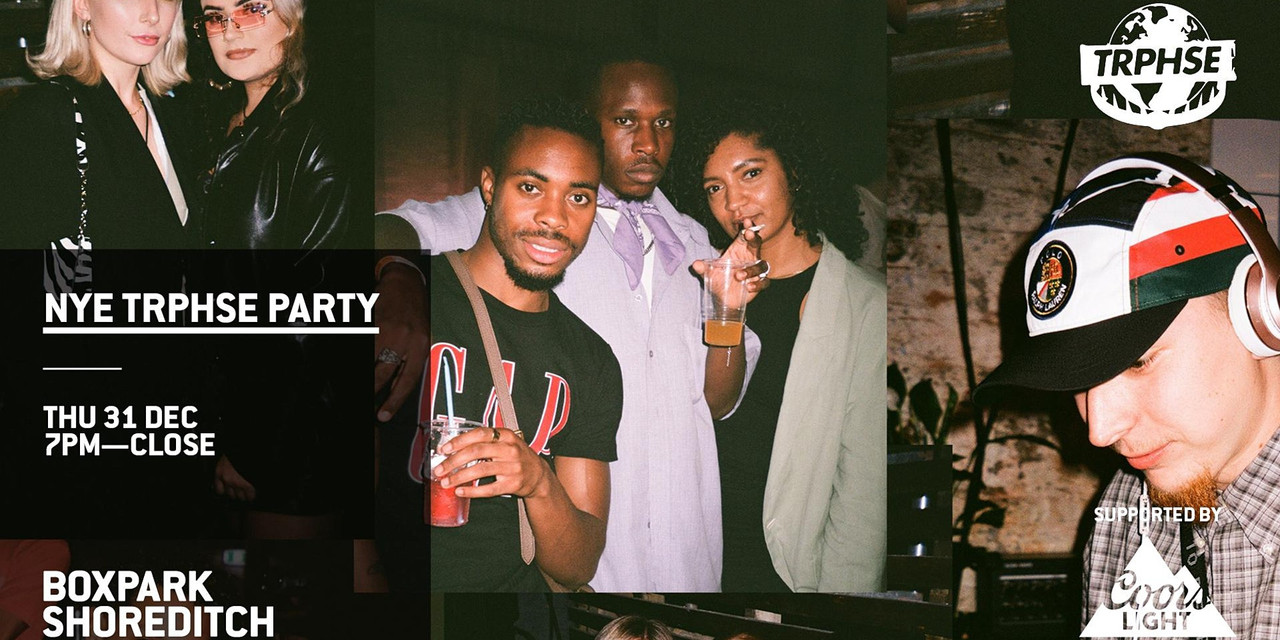 Where: Boxpark, Shoreditch
Explore the very best in Future Beats, Hip-Hop, Trap and much more, at one of the cities more unique New Years Eve parties on December 31st.
Resident DJs Sharnie, Horrickle, Gallah, Sham Steele and Timma T will take to the ones and twos for a wavy end of year celebration at one of the capitals most innovative, shipping container built, outdoor events space and eateries - Shoreditch's Boxpark.
Join the TRPHSE team for their final show of the year, running from 7pm until late. Remember to register for a black card for entry to Boxpark, Shoreditch in addition to purchasing your ticket.
Early wave tickets have now sold out and there are few standard wave tickets remaining. Act fast and don't miss out on your chance to bring the new year in right.
Astroworld NYE special - hip hop party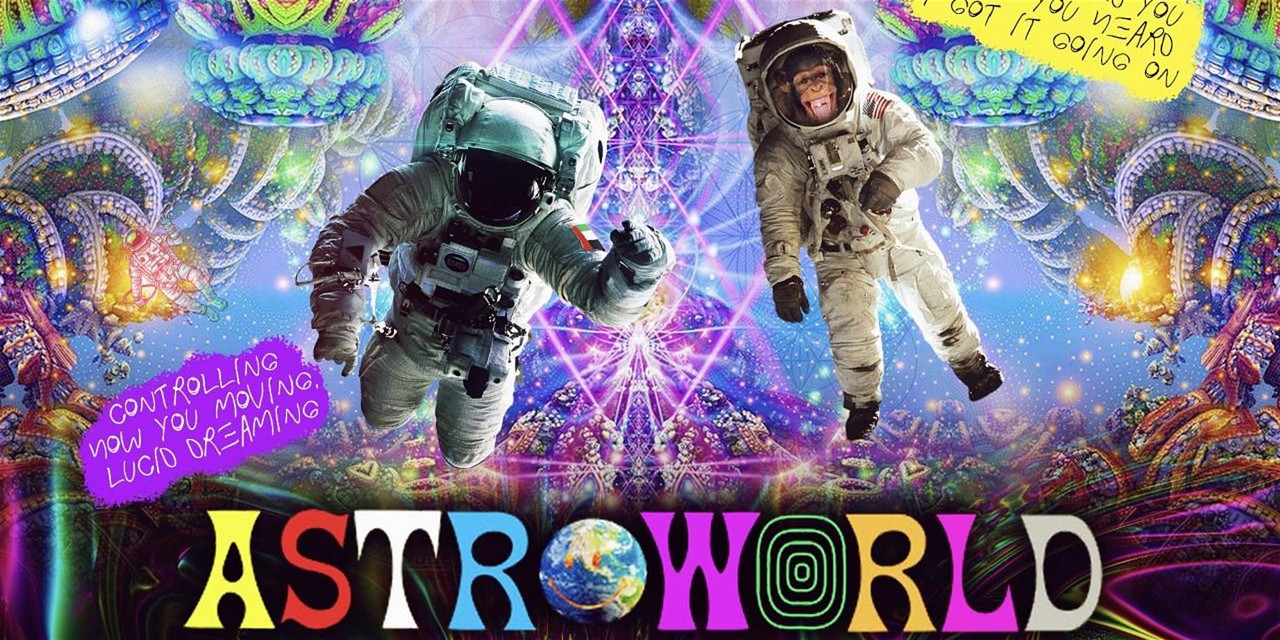 Where: Concrete, Shoreditch
Boasting the UK's biggest, whackiest and most unique hip hop party, Astroworld is the only New Years Eve bash happening in the capital that any fan of hip hop should be considering attending this year.
Bringing together a group of London's best DJs, to curate a soundtrack consisting of the very best in hip hop, RnB, bashment, trap and afrobeat, the 4 hour party, running from 6pm until 10pm, will ring out anthems from some of the best in the business - from the likes of Travis Scott, J Hus, Dave, Cardi B, Stefflon-Don, Snoop Dogg, Dr. Dre, Outkast, Missy Elliott, Kanye West and many, many more.
We recommend getting your ticket for this exclusive, hip hop event as soon as possible or risk disappointment.
NYE at Cargo
Where: Cargo, Shoreditch
Celebrate the year everyone wants to end at one of London's finest nightclubs, Cargo on December 31st.
Join Cargo's resident DJs as they take you towards the new year in style. Playing only the best and biggest hits across two rooms, covering a wide range of genres, from pop to house, RnB and more, those in attendance can also expect to find a large and varied choice of cocktails, some monster confetti canons and and an even bigger, turbo sound system.
Reserve your place at Cargo with your besties this New Years Eve before its too late. Opt into buying one of the many ticket bundle options available and get yourself a free bottle of Proseco for when your team arrives.
Lost in Wonderland New Years Eve
Where: Sink Pong, Shoreditch
One of few themed parties happening in London this New Years Eve, Lost in Wonderland will push the limits of its guests imagination throughout an immersive 7 hour experience.
Split across two rooms, at London's spiritual home of Beer pong, the spacious live event space - Sink Pong, the party will consist of sensory overloading, trippy decor, roaming wonderland performers and Instagram props to help document the surrounding madness on the night.
Combine all of the aforementioned with bottomless top up pizza, music from some of the city's best loved DJs, providing flavours of RnB, hip-hop, reggae, soul, afrobeat, house and more, and an unofficial 10pm countdown including confetti canons, and you've got a real, hard to beat, year end party on your hands.
Fancy going VIP? Buy yourself an exclusive ticket bundle and reserve the best seats in the house, along with a selection of drinks and food.
Bashment vs Afrobeats - Shoreditch NYE party
Where: Havanna, Shoreditch
London based party throwers 'Whats The Motive UK' present a VIP New Years special at Havanna in London.
Celebrating all things bashment and afrobeat, from 6pm until 10pm, punters can expect to hear the sounds of WizKid, Burna Boy, J Hus, Kojo Funds, Vybz Kartel, Sean Paul, Mavado, Popcaan, Spice, Tony Matterhorn, Drake, Konshens and more.
Sharpen up those dancehall moves and get ready to Nuh Linga and Zanku your way into 2021. Good vibes and good energy guaranteed.
Over 30's Motown soul party nights - New Years Eve

Where:
 The Winning Post, Twickenham

Another New Years Eve event which requires your finest dancing moves. Spin, drop and shuffle into 2021 at The Winning Post, Twickenham on Thursday 31st December.
Featuring a selection of classic Soul and Motown tracks, join the resident in-house DJs for hours of lively entertainment.
Attendees for this event must be aged 30 years old or over.
Just the Tonic Comedy Club: Working From Home - New Year Special
Where:
 Virtual online event
Running head on towards 2021 whilst raising a middle finger to 2020, London's Just The Tonic Comedy Club celebrate the end of an awful year with a New Years Eve, online special including appearances from some of the biggest and most current comedians from across the UK.
Broadcast live to your television, smart phone or tablet on December 31st, those who choose to attend virtually will be spoilt to live performances from the likes of Romesh Ranganathan, Matt Forde (the voice of the BBC's Spitting Image, bringing us Boris Johnson's Alternative National Address), the Pub Landlord Al Murray and Spencer Jones. Many more names are still yet to be announced.

Join the stream from as early as 7.30pm and enjoy a specifically created playlist of music running in between appearances, right up until 1am.
Try something different this New Years and greet 2021 with laughter from the comfort of your own home.
The First Matrix - New Years Eve

Where: Super secret venue in London
London's Omega DnB crew, notorious for organising student parties and raves in the capital, are set to host their own New Years Eve celebration, 'The First Matrix' at a yet to be disclosed, luxurious location.
Consisting of two stages, the event will see multiple drum n bass sets performed throughout the evening from a host of Omega DJs. Expect a roof raising sound system and some serious, foundation shaking bass.
Attendees will also be asked to wear hippie rags or post modern sci-clothing, adhering to the events dress code.
For those who are interested in attending this event, more details will be made available through Omega's social media pages and via the Skiddle website.
It's all very mysterious.
In need of more inspiration? Find New Years Eve events taking place local to you and others happening across the UK here.