For any Ibiza virgins out there, or those who've been more than enough times but for fairly obvious reasons can't quite remember much about it, Cafe Mambo is an Ibiza institution, going strong for 30 years now in San Antonio.
Since its humble beginnings, the legendary award-winning bar brand has gone around the globe, bringing that Ibiza atmosphere and the best DJs with them to Tomorrowland Festival, Dubai, the UK, and beyond.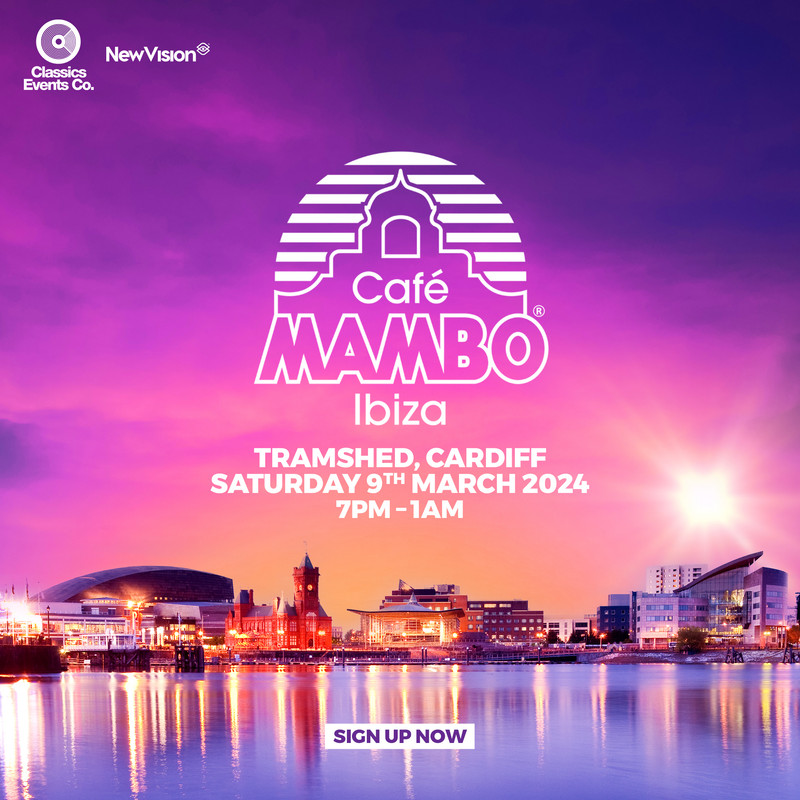 On Saturday 9th March 2024, Mambo brings the party to Tramshed in Cardiff, one of the best clubs in the city. Soundtracked by Ibiza veterans Lovely Laura and Ben Santiago, Loeca, Bongo Ben, and Ryan McDermott, ravers can expect the best of house music, including the disco and soulful varieties, as they rave on from 7pm until 1am.
So whether you want to relive your Cafe Mambo experience or if you've never been to any of these iconic parties before, sign up for Cafe Mambo Ibiza - Cardiff at the bottom of this page, ready for when tickets go live at 10am on Friday 24th November.
---
Check out our What's On Guide to discover more rowdy raves and sweaty gigs taking place over the coming weeks and months. For festivals, lifestyle events and more, head on over to our Things To Do page or be inspired by the event selections on our Inspire Me page.


Header image credit: Mambo Ibiza / Facebook.com