If you're in desperate need of hittin' the town, dancing all night long and polishing off a drink or two while you're at it, you're in the perfect place. As the weekend is just around the corner, we thought we'd show you the best clubs in Edinburgh so you don't find yourself reading beer bottles and wishing you'd gone somewhere else. After a long week, the last thing you want is a weekend of regrets. So here are the best nightclubs in Edinburgh you should stick in the group chat ASAP.
Photo: The Bongo Club on Facebook
Where: 66 Cowgate, Edinburgh EH1 1JX
Upcoming events: Midnight Bass // Drum & Bass (every Tuesday), Disco Makossa meets Shakara, Electrikal Present: Andy C
The Bongo Club is one for the tougher clubbers. If you want to do your hair up nice, put on your best outfit and have a relaxed experience, this is simply not the club for you. The Bongo Club is known for its hardcore, sweaty punters and the wildest club nights with a range of genres such as funk, soul, drum and bass, house, disco, hip hop and more. And with regular nights such as the Midnight Bass event on Tuesdays, you can become a regular, checking out music that suits you weekly. Going strong since 1996, the club has gained an outstanding reputation since its beginnings, particularly among creatives, young people and students.
Find tickets for The Bongo Club - here
-
---
Photo: The Liquid Room on Facebook
Where: 9C Victoria St, Edinburgh EH1 2HE
Upcoming events: Broke! Fridays, Smash Hits Presents 'We Love The 90s', Amplify Presents Nico Moreno & Charlie Sparks, The Freshers House Party
The Liquid Rooms is one of Edinburgh's most famous clubbing and live music venues, having seen artists and DJs from just about any genres you can imagine, including Coldplay, Foals, MGMT, Amy Winehouse, and Dizzee Rascal. Perfect for heavy nights, there's a good sized outdoor area to cool off, catch your breath and chat pure rubbish to a stranger before heading back to the balcony that overlooks the dancefloor, so you can easily get back to your mates. As for drinks prices, the Rooms have brought back Broke! after 14 long years, a night where you can get shots for £1, £2 vodka or gin mixers, £2 beers, £2.50 bombs, and so much more.
Find tickets for events at The Liquid Rooms - here
-
---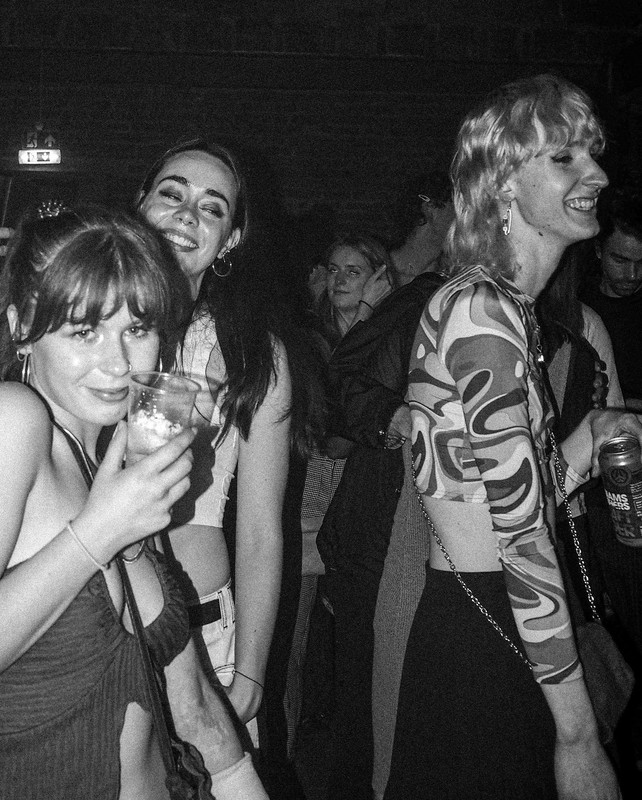 Photo: Sneaky Pete's on Facebook
Where: 73 Cowgate, Edinburgh EH1 1JW
Upcoming events: Popular Music (every Tuesday), Postal (every Sunday), Broken Chanter, The Heavy North, This Feeling
While Sneaky Pete's is a brill venue for live music (the best in the UK, according to Oasis/High Flying Birds' Noel Gallagher), it also has a cracking club atmosphere with some of the best DJs and enviable club nights. An intimate club that can only fit about 100 people, Pete's is a great spot for those who prefer intimate sets compared to huge, maze-like venues where you can't even see the DJ. Many genres are represented during Tuesdays Popular Music nights alone with tunes by Anderson .Paak, Iggy Pop, Bowie, Madonna, Grace Jones, Lizzo, Tame Impala, and Kendrick Lamar.
Find tickets for events at Sneaky Pete's - here
-
---
Where: 14 George St, Edinburgh EH2 2PF
Upcoming events: Flare (Mondays), Love (Wednesdays), Filthy (Friday), Why Not Saturdays (Saturdays)
There isn't much WhyNot doesn't have. The multi-award-winning club has the main room with a huge sound system, unreal lighting, two bars and a huge dance floor. We doubt you'll have experienced anything like the LED room, a room with thousands of wirelessly controlled LED lights. And The Garden is the outdoor space, which you'll definitely need to retreat to after dancing for hours on end. And when it comes to tunes, you can usually expect hip hop and RnB in the LED room, and club classics, house and techno. As one of Edinburgh's best clubs (and most popular) WhyNot is definitely worth a visit.
---
Where: 15-17 Niddry St, Edinburgh EH1 1LG
Upcoming events: open every day with weekly themed events, The Smiths LTD
Often find yourself turning down nights out because you're skint? Or are you plagued with regret every Sunday morning you open your banking app? We've got your new favourite Edinburgh club right here. The Hive is known for being cheap, with free entry from Sunday to Thursday and free entry on Friday and Saturday if you get there before 10 pm. And it doesn't matter what genre you're into because Hive represents just about all of them with nights dedicated to pop and chart tunes, indie, rock, emo, alt, pop-punk, 90s and 00s pop, RnB, and they even take requests! Absolutely stunning.
---
Where: 11 Hastie's Cl, Edinburgh EH1 1HJ
Upcoming events: So Fetch 2000s Party, Saved By The 90s, California Love (90s/00s hip hop and r&b), We Are Still Young (emo night), Craig Charles (funk and soul set)
La Belle is a 600 capacity venue perfect for live music, clubbing and other creative projects such as art. The venue was originally established back in the 90s but was sadly lost in a fire in 2002. La Belle opened its doors again in 2015 and shot back to popularity thanks to its ability to attract almost anyone with different themed nights, liveliness and, of course, live music too. And if it all gets a bit too much, there's an outdoor area you can recharge in before heading back in for more carnage.
Find tickets for events at La Belle - here
-
---
Where: 36-38 Blair St, Edinburgh EH1 1QR
Upcoming events: Project Smok, Pictish Trail, Fly (Fridays)
Another venue that has been dominating the scene for some years now, Cabaret Voltaire is one of the best clubs in Edinburgh with that irresistible underground vibe. But that might be helped by the fact the club is literally underground. The club is open every day of the week, and you can always catch exciting new DJs and bands spanning a bunch of genres. In fact, the venue cares so little about genres, they claim to specialise in "loud music" as opposed to any specific sound. With a small, intimate space below the ground, friendly staff, and exposed brick walls, you'll instantly feel like you're in the coolest, best nightclub in Edinburgh.
---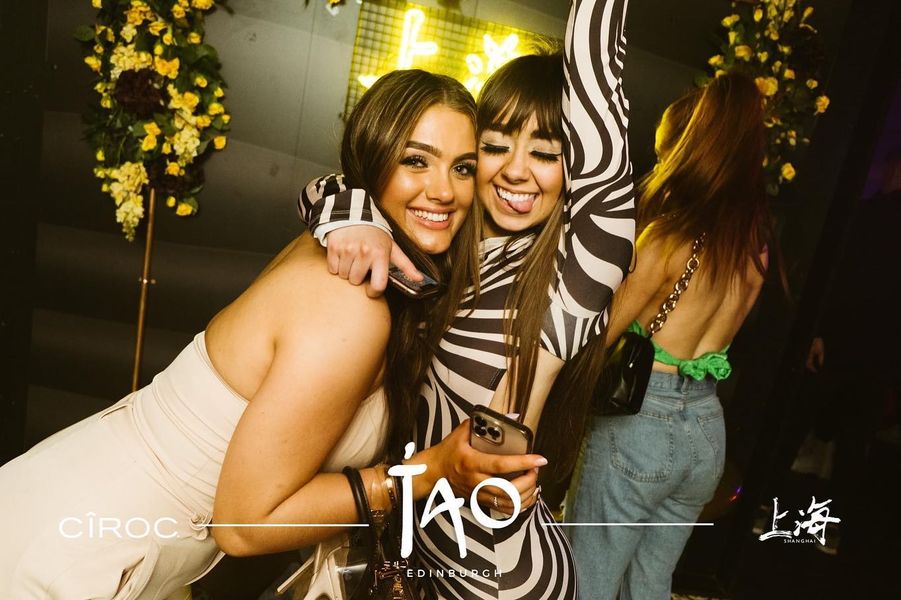 Photo: Shanghai Club on Facebook
Where: 16a George St, Edinburgh EH2 2PF
Upcoming events: Frat Wednesdays (weekly)
The Shanghai Club is a nightclub with a touch of Oriental aesthetics. Since 2006, the award-winning venue has proved itself as one of the best nightclubs in Edinburgh. The rowdy club is down in the basement of a fancy hotel and is home to a cracking modern sound system, and a popular student-focused night every Wednesday. In the way of music, expect RnB, garage, hip hop, electronic music, and pop tunes. If you're looking for a big blowout, Shanghai Club is a great choice with booths, a VIP space, karaoke packages, and a private bar.
---
Heading out in Edinburgh this weekend? Stay safe, have a cracking time and check out some of the clubs mentioned here. As the best clubs in Edinburgh, you know it'll be impossible to have a bad night.
---
---
Check out our What's On Guide to discover even more rowdy raves and sweaty gigs taking place over the coming weeks and months. For festivals, lifestyle events and more, head on over to our Things To Do page or be inspired by the event selections on our Inspire Me page.


Header: The Liquid Room on Facebook