Newcastle has always been up there with the best when it comes to nights out. Whether you've got a stag or a hen, a birthday to celebrate, or just want to get messy on a Friday night, Newcastle always delivers the goods.
And despite being relatively small in comparison to big cities like Manchester, Birmingham, and London, some of the best clubs are in Newcastle. And they're super diverse too, meaning there's a good club no matter what occasion. So let's just dive straight in. Here are the best nightclubs in Newcastle you should check out this weekend. And every weekend after…
Where: The Lofts, Newgate Street, Newcastle upon Tyne, NE1 5RE
Upcoming events: Bliss Jubilee Party, The Lofts present The Shapeshifters, Retro Meets Love To be, Friday's At The Lofts
We're kicking off the list with a monster of a venue, The Lofts in Newcastle. With a capacity of around 1,500, The Lofts is the biggest nightclub in Newcastle, possibly the biggest in the North East. Despite only opening late last year, the superclub has already seen some fantastic, high demand DJs such as Eats Everything, Horse Meat Disco, and The Shapeshifters behind the decks. As a superclub, you can expect crazy lightshows, a sound system that rattles your skull, and a bunch of different rooms and genres.
Find tickets for events at The Lofts - here
-
---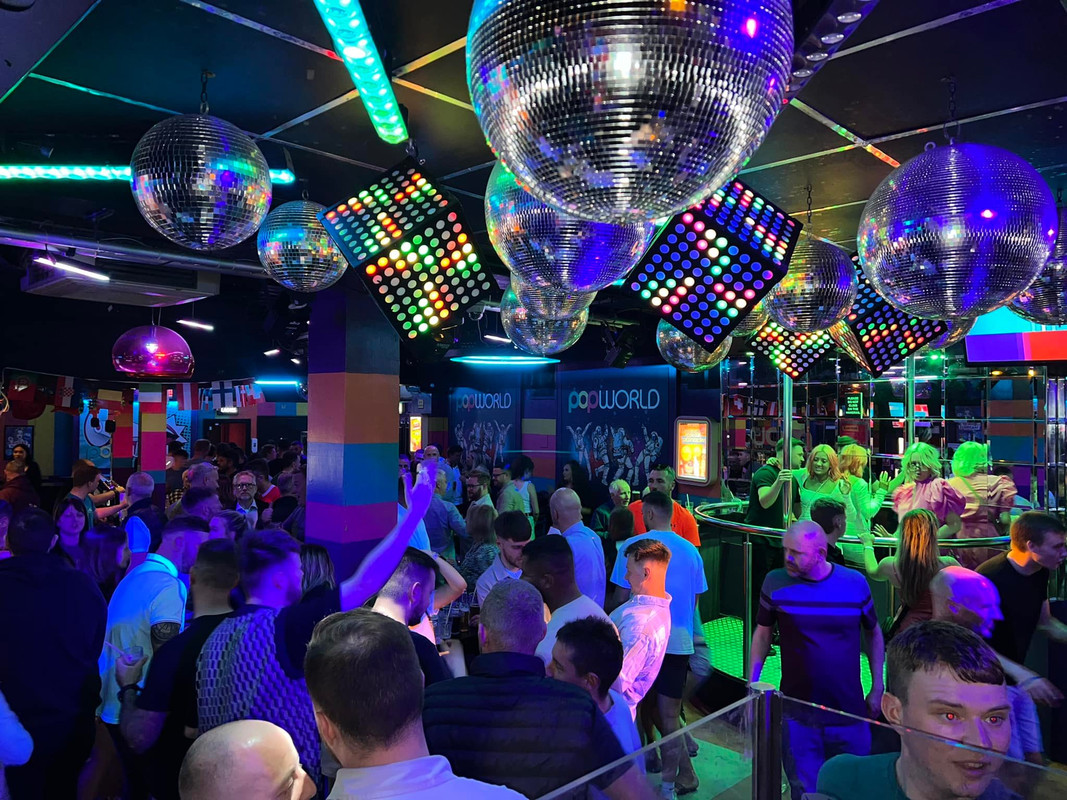 Photo: Popworld on Facebook
Where: 14 Bigg Market, Newcastle upon Tyne, NE1 1UW
Upcoming events: Jubilee Bank Holiday Weekend
Popworld is loved across the UK, with venues in Wales, England, and Scotland. The Newcastle venue has a huge dancefloor, perfect for going mad and shaking the week off, local DJs, lots of your favourite cheesy pop tunes, and inflatables, glasses and wigs, as Popworld is all about being daft and not taking yourself too seriously. A refreshing change compared to many clubs, entry is usually free, and there are some brilliant deals like £1.50 for a Smirnoff mixer, WKD, a pint of Fosters, or a Jagerbomb on Wednesdays. With deals like that, Popworld is easily one of the best clubs in Newcastle.
---
Where: Tup Tup Palace, 7 St Nicholas Street, Newcastle upon Tyne, NE1 1RE
Upcoming events: N/A
Tup Tup Palace is a boujee babes heaven with sparklers on the bottles, three rooms with genres such as house, RnB, UK and US hip hop, grime, chart-topping bangers, afrobeats, and main room, and perfect VIP areas. The club has also seen its fair share of famous faces, including Drake and Kanye West. Seriously, check out their website. Each day has its own theme, with Tuesdays being Love Dough, Playground Wednesdays and so on, so you can choose the perfect night for you.
---
Bijoux Newcastle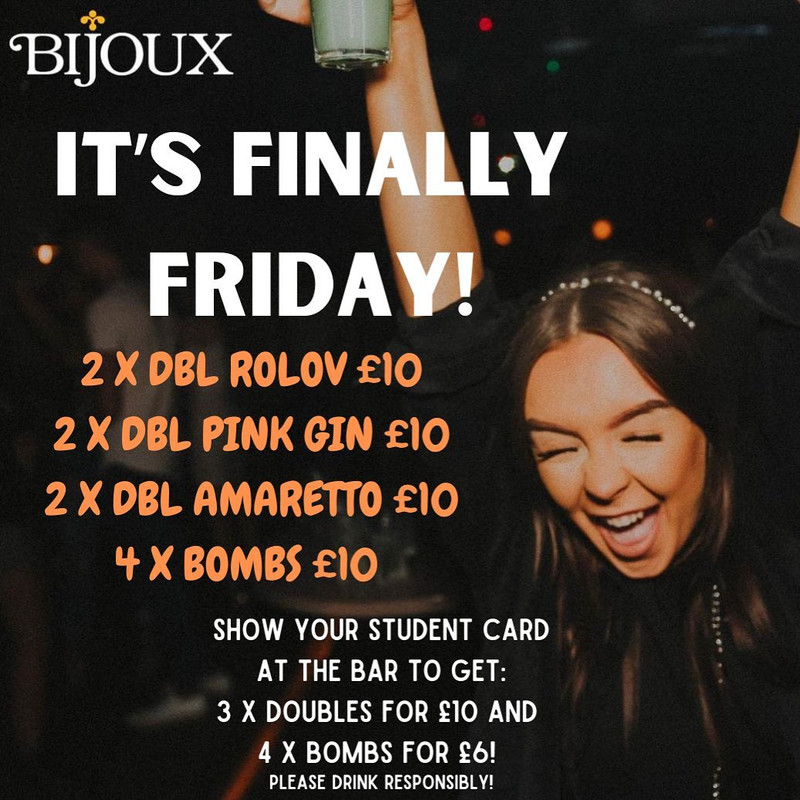 Photo: Bijoux on Facebook
Where: 36-38 Mosley Street, Newcastle, NE1 1DF
Upcoming events: Fridays at Club Bijoux, Saturdays at Club Bijoux
You might recognise Bijoux from Geordie Shore. That should already tell you a fair amount about the vibe at this Newcastle club. Bijoux is one of Newcastle's busiest venues from when the sun sets on Friday to when the sun rises on Monday. Local DJs hit the decks all weekend, and partiers from far and wide travel to the chaotic venue to forget their troubles by kicking off the weekend properly - by taking half a dozen shots and hitting the dancefloor hard.
---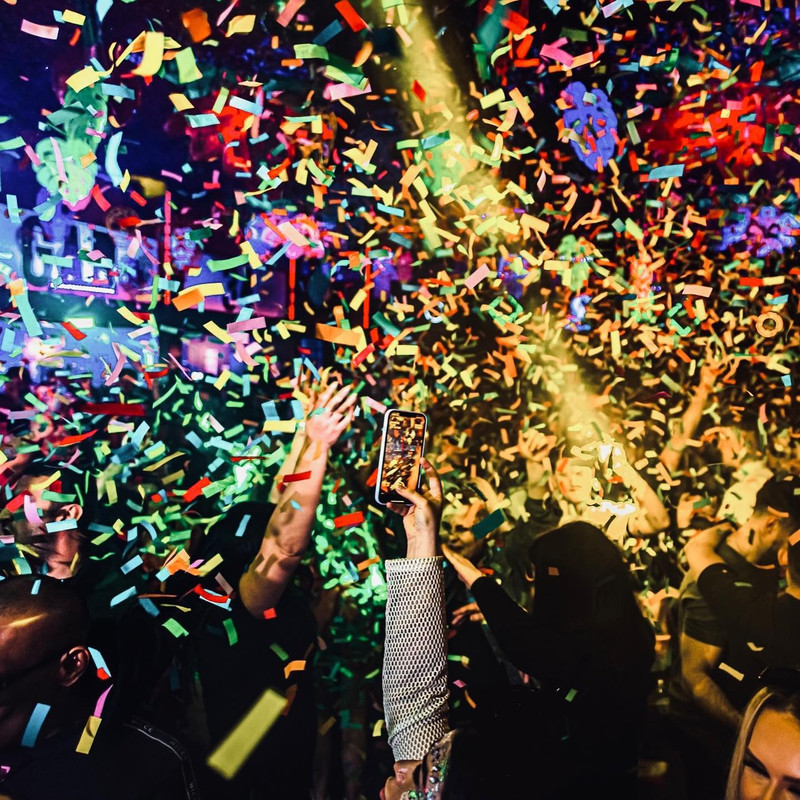 Photo: Digital on Facebook
Where: Newgate St, Newcastle upon Tyne, NE1 5RE
Upcoming events: Cirque Du Soul: Skream, Bounce Heaven - Ministry of Bounce, Magic Garden Rave
Digital is easily one of the best clubs in Newcastle and even came in 11th place in DJ Mag's Best Clubs in the World list. If that doesn't impress you, perhaps their Kandi Island nights will. Kandi Island nights go down on Mondays, with tickets starting for as little as £1. On these nights, you can expect the usual: good tunes and good vibes, but what you might not have expected is the cakes, sweets, and doughnuts they give away. Yeah, really! There are also space-themed Saturday parties with drink deals. Yep, drink deals on a Saturday. Heaven.
Find tickets for events at Digital - here
-
---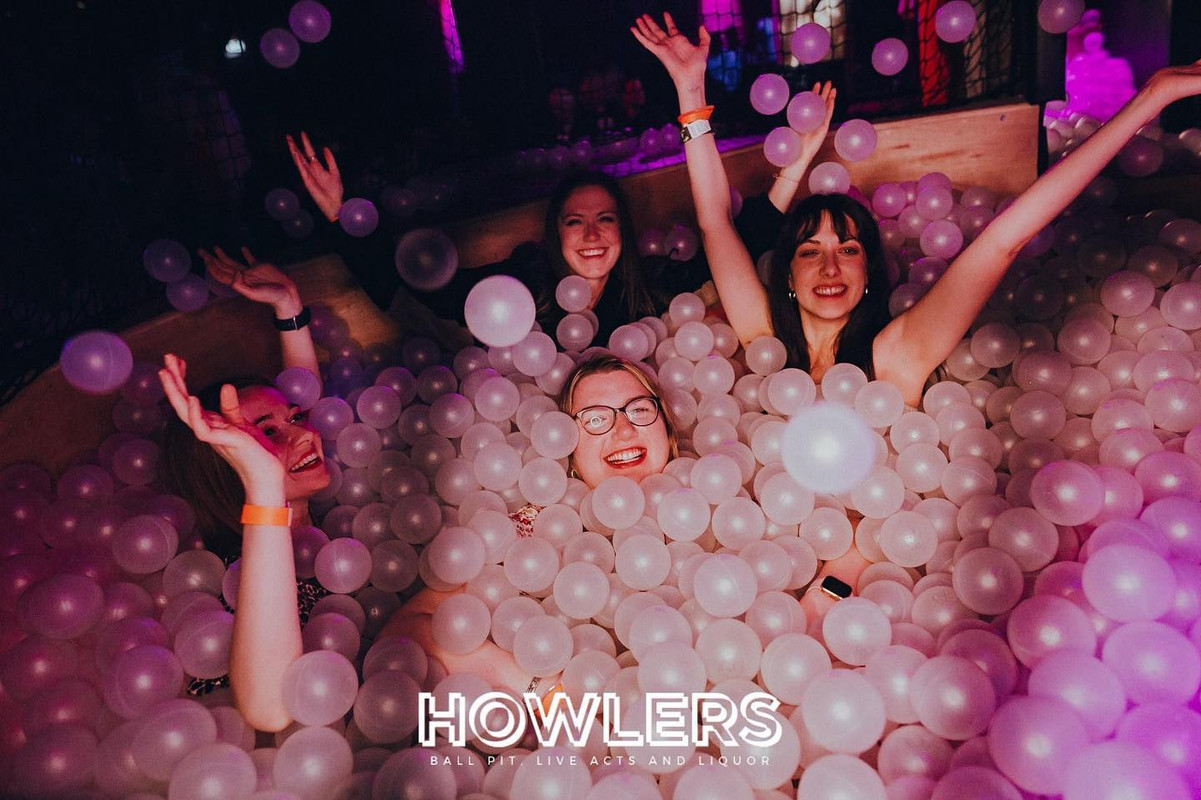 Photo: Howlers on Facebook
Where: Howlers Newcastle, 28-32 Collingwood St, Newcastle upon Tyne, NE1 1JF
Upcoming events: Bottomless Bonkers Ball every Friday and Saturday
Two words: Ball. Pit. Yep, Howlers is home to one of the biggest ball pits in the UK and the only one for adults in Newcastle. Think about it. You, bladdered, having the time of your life, and then you dive into a massive ball pit with your mates. Is it possible to not have the time of your life? Anyway, enough about the ball pit (for now). Howlers also have a three-course bottomless brunch with live music, pizza, comedians, karaoke, and Boujee Bingo. And a ball pit, just to remind you.
---
Newcastle is a cracking city to dance and drink in until the birds start to sing. There's so much on, some top DJ sets, wild clubs, one's that attract celebs, and one's that care about nothing except letting loose and having a laugh. They're all brill in their own ways. Now good luck choosing which on our list of the best nightclubs in Newcastle to check out first!
---
---
Check out our What's On Guide to discover even more rowdy raves and sweaty gigs taking place over the coming weeks and months. For festivals, lifestyle events and more, head on over to our Things To Do page or be inspired by the event selections on our Inspire Me page.


Header: Digital Newcastle on Facebook