40%. That's how much of Birmingham's population is under 25. Crazy, right? That makes Brum the youngest city in Europe. With this in mind, it's not really that surprising that there are loads of brilliant Birmingham student bars and clubs.
From night to morning raves in warehouse venues to nights out sipping on fancy-schmancy cocktails, live and rowdy music in dive bars, and so much more - Birmingham has it all. Trust us, if you've chosen to study here for the next few years, you won't be disappointed.
Check out the best of the best below and follow the links to find tickets.
Birmingham student clubs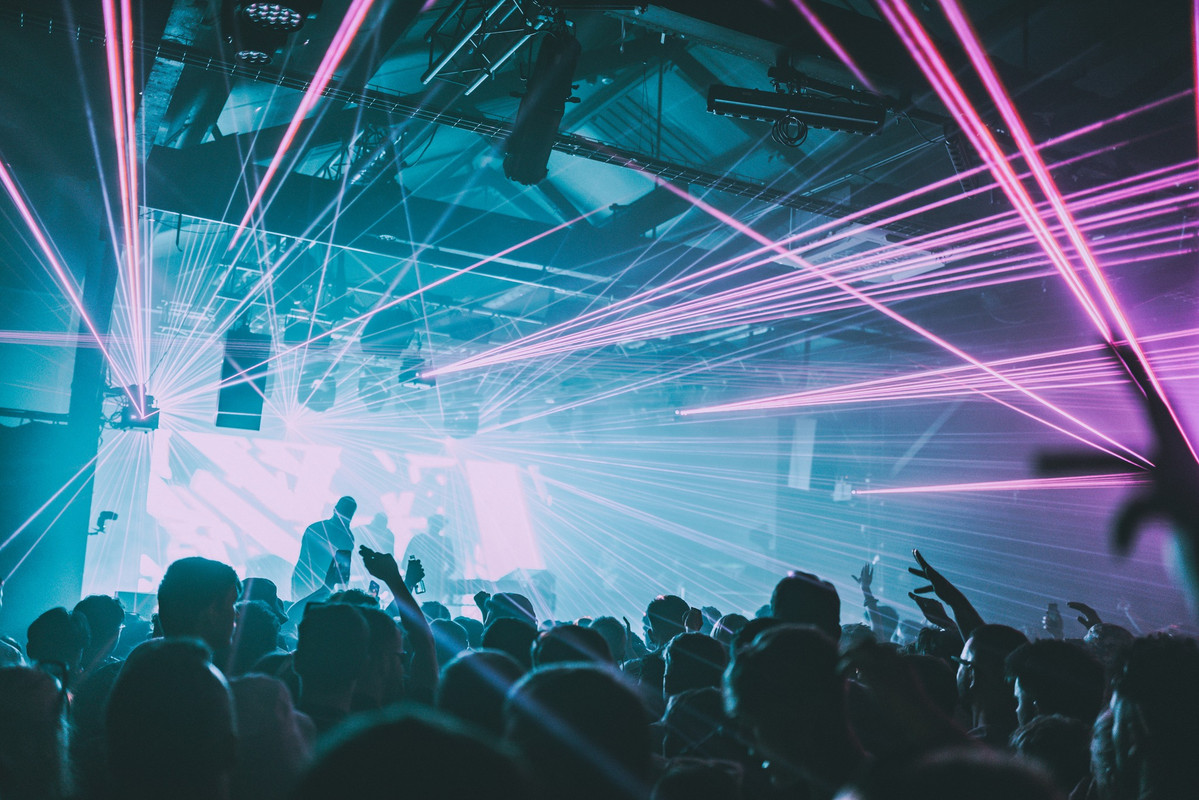 Photo: The Mill Birmingham / Facebook.com
Location: 29 Lower Trinity St, Deritend in Birmingham B9 4AG
Nestled under the Victorian Viaduct, The Mill has a stunning reputation among the student population for bringing the best musical talent across genres and from all over the world.
While common genres here include reggae, UKG, house, and DnB, it's not uncommon for indie and metal bands to perform either.
There's a mezzanine level for better views of the stage and an open-air rooftop terrace garden, which is of course taken full advantage of in the summer for sunny day raves.
A visually impressive destination, again burrowed under the same Victorian viaduct, it has a mezzanine floor offering great views over the dancefloor all the way to the stage and an outdoor rooftop garden where revellers can dance through the day and into the night.
---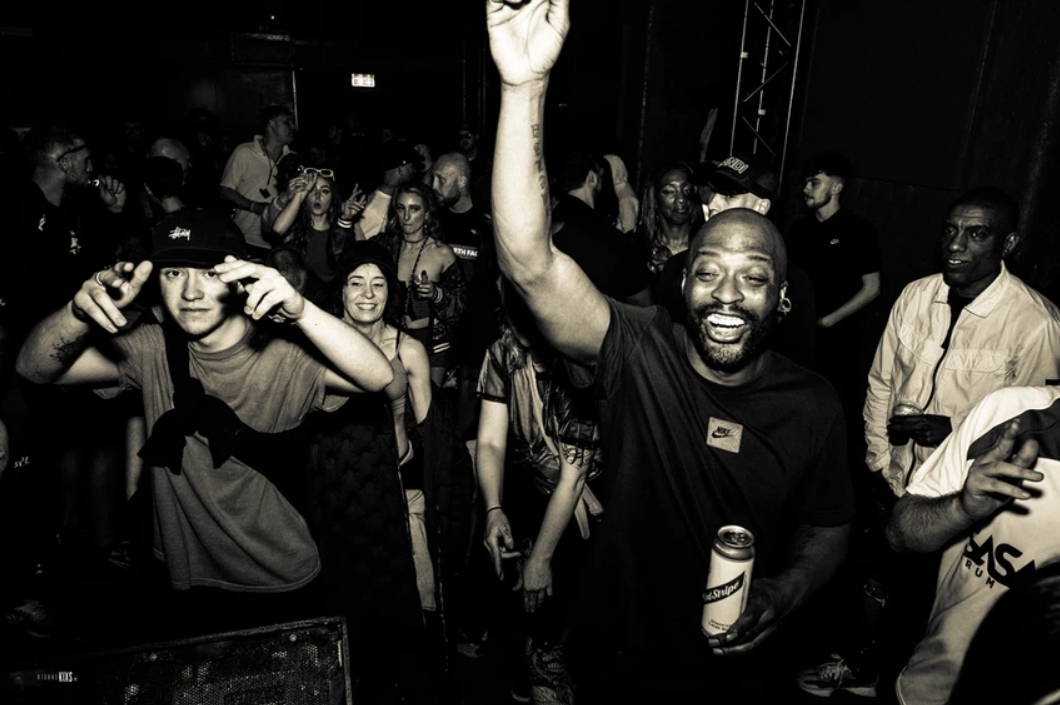 Photo: www.tunnelclubbirmingham.co.uk
Location: Livery Street in Birmingham B3 1HL
A popular port of call for students, The Tunnel Club is well-known and favoured for its extensive drinks menu and student-friendly prices - a great choice for those already feeling the financial strain.
Another one under an archway, this industrial space boasts an impressive seven rooms with trance, techno, drum and bass, and bassline rattling through the moody and atmospheric structure.
Be warned that nights at The Tunnel Club are known to induce involuntary skanking and the overuse of 'the trigger finger'.
Find events at The Tunnel Club
---
Photo: LAB11 / Facebook.com
Location: Trent St, Digbeth in Birmingham B5 5NL
Under the same old Victorian Viaduct as The Mill, LAB11 is one of the city's biggest and most well-known clubs.
The converted warehouse space is made up of multiple rave arenas, an outdoor terrace, and some of the best parties in the UK tied together by impressive lighting and sound.
With such a revered status, the club is home to some huge party brands including GLAS and Afta Dark, with regular events from DnB Collective and other beloved brands.
---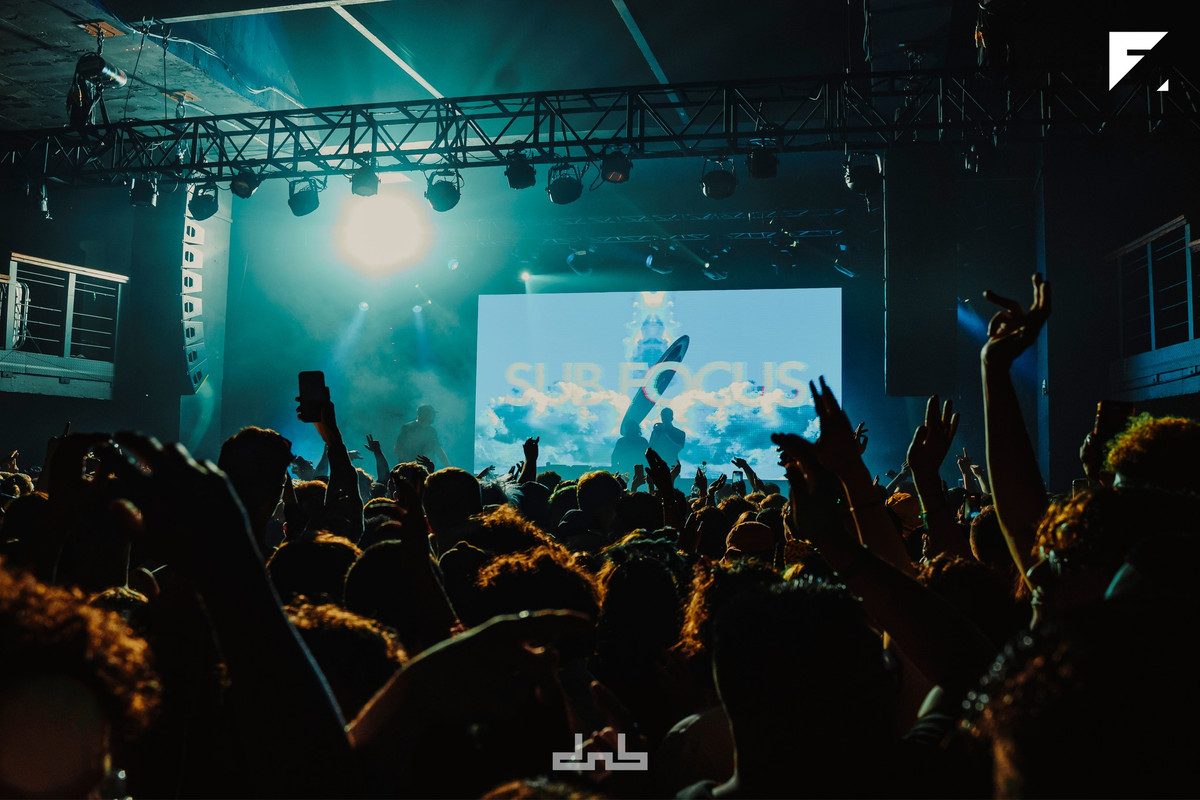 Photo: Forum Birmingham / Facebook.com
Location: 52 - 54 Dale End in Birmingham B4 7LS
As well as LAB11, Forum is another of the best student clubs in Birmingham for drum and bass fans. Of course not all their events are DnB but they welcome some of the biggest names and brands in the genre including Sub Focus, Hybrid Minds, and DnB Allstars.
Here, there's a wrap-around mezzanine floor, an enormous dancefloor and stage, an insane sound system, and a giant LED screen.
---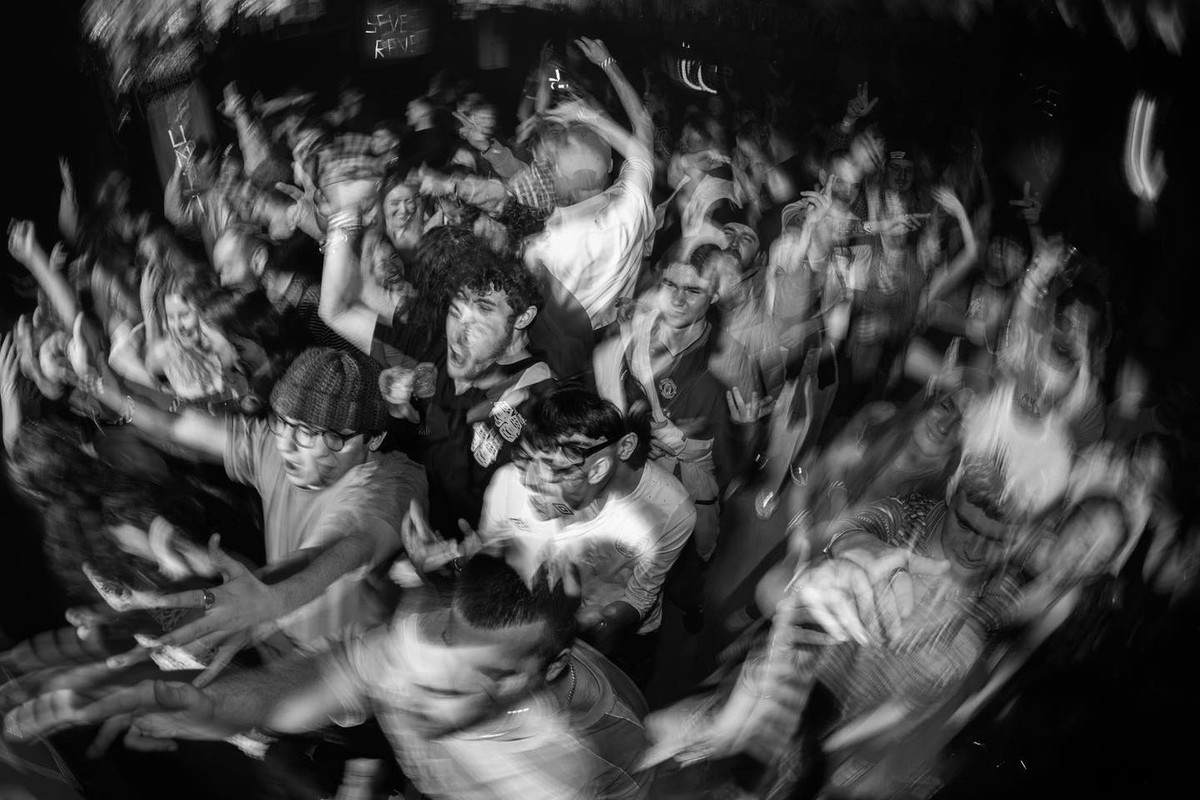 Photo: Hare & Hounds Kings Heath / Facebook.com
Location: 106 High Street, Kings Heath in Birmingham B14 7JZ
This little pub may not seem like much. But this award-winning venue is known for its stellar atmosphere, good prices, and being a hell of a lot of fun. There are plenty of bands and DJs performing, club nights, weekly quizzes, comedy, and more.
Just about every genre gets its chance to shine in this grade II listed building. The venue's influence over the years is undeniable and there's a younger crowd thanks to the variety of music and the venue's tendency to welcome up-and-comers across various scenes.
Find events at Hare and Hounds
---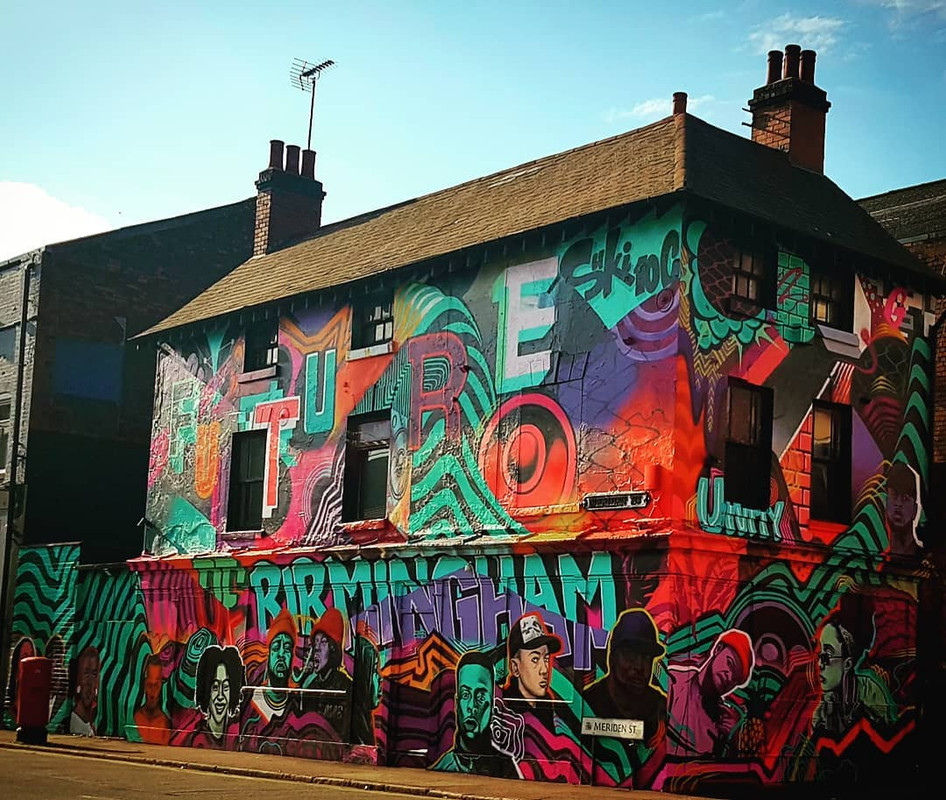 Photo: suki10c / Instagram.com
Location: 21 Bordesley Street in Birmingham B5 5PJ
Adorned in a super colourful, graffiti-style mural dedicated to the "Future Faces of Birmingham," it's not so surprising that SUKi10C is one of the best Birmingham student clubs. And even less so when you look at their events.
SUKi10C opens its doors every weekend and entices both students and local rave connoisseurs with its top-notch dance events.
Featuring regular performances from the best in drum n bass, house, techno, psytrance and more, this grassroots venue is a real gem and most certainly worth attending during uni.
A fun little fact about SUKi10C - It's one of the very few eco-friendly music venues in the UK, powered completely by wind farm-generated electricity. It's also won awards for recycling 100% of its waste.
---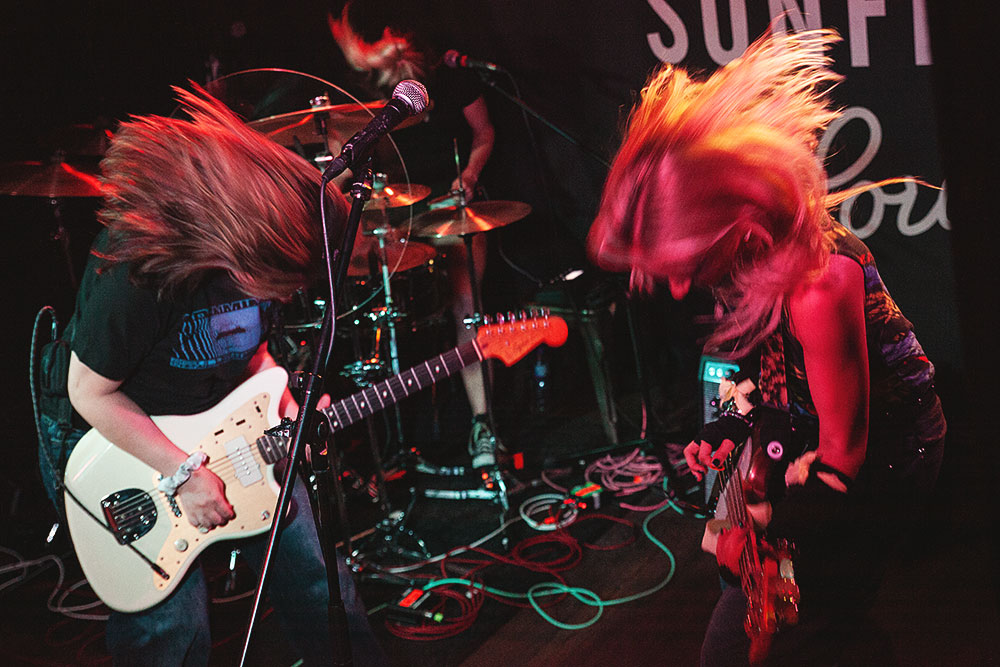 Photo: The Sunflower Lounge / Facebook.com
Location: 76 Smallbrook Queensway in Birmingham B5 4EG
The Sunflower Lounge offers quality live entertainment and a great location to meet up with your classmates, roomies and newfound friends for a laidback drink and a catch-up in the city.
Currently, The Sunflower Lounge is more focused on live music, priding itself on showcasing the best underground and local talent, no matter the genre, having welcomed Foals, Wolf Alice, Royal Blood, Dua Lipa, and more over the years to perform intimate sets.
While the venue currently focuses on live music, it does have plans to start adding club nights to its calendar, which will surely be incredible.
Find events at The Sunflower Lounge
---
Birmingham student bars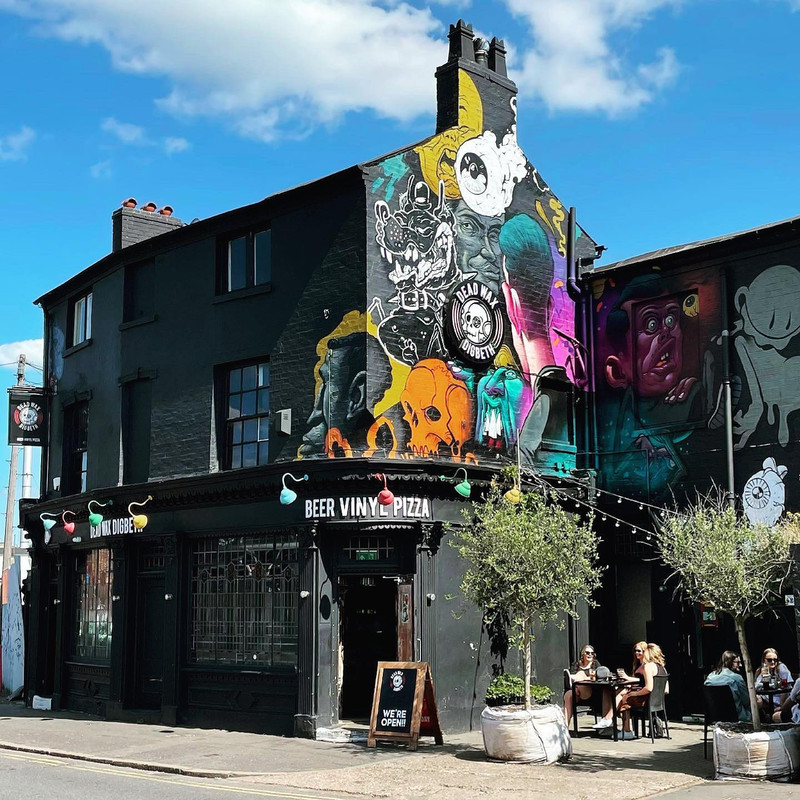 Photo: Dead Wax Digbeth / Facebook.com
Location: 28 Adderley Street in Birmingham B9 4ED
"Beer, vinyl, pizza." Dead Wax is a pretty cool little bar with live music and crates of vinyl to dig through. It's on the smaller side, so perfect for those intimate gigs or chatting to your mate without having to shout over other people.
Staff spin vinyl, but you're also more than welcome to bring along your own to play while you drink. Then, later in the evening, live all-vinyl DJs take over to take you to the early hours.
With all that good stuff mentioned above, mad trinkets on the walls, and a super chill vibe, it's a stunning little bar for students.
---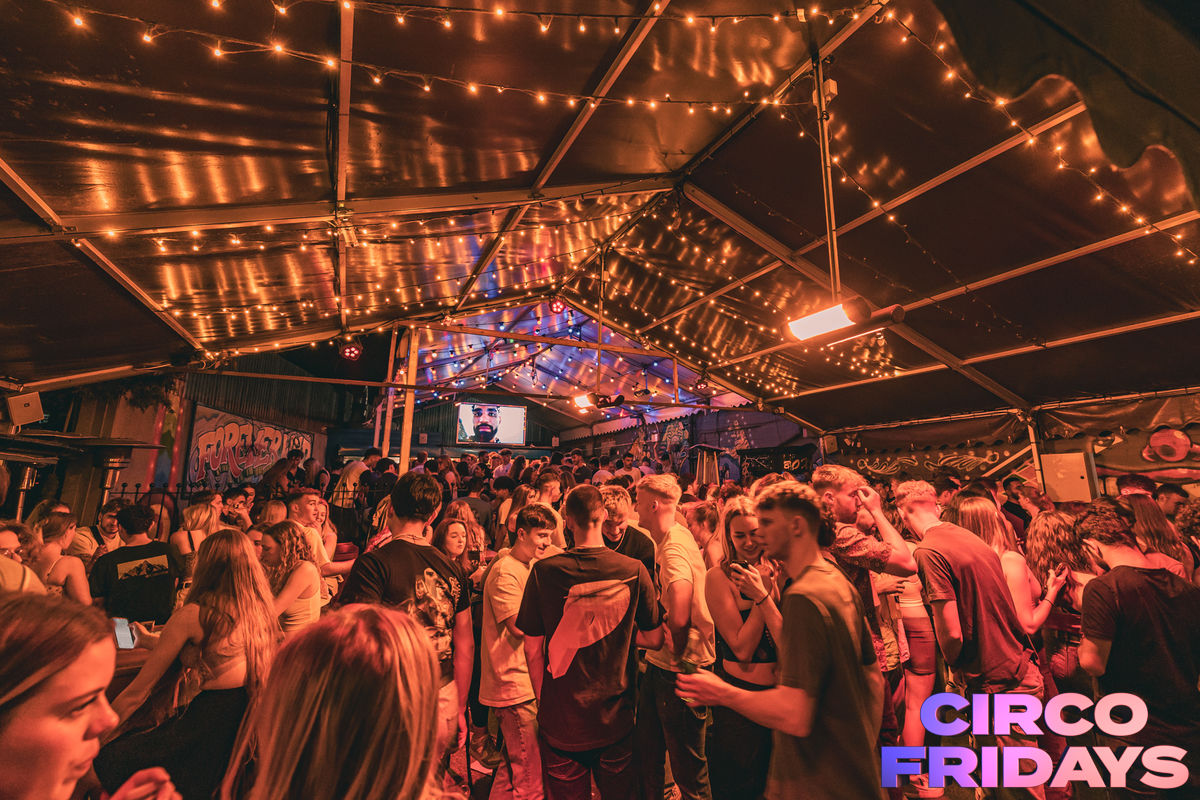 Photo: Circo Bar / Facebook.com
Location: 580-582 Bristol Road, Selly Oak in Birmingham B29 6BE
Just five minutes from the University of Birmingham, Circo openly invites students and aims to offer drinks at the best value for money.
The bar shows live sports and brings some of the best local DJs and bands to play for its student crowd. There's a garden with heating and a gazebo so you can enjoy that summery feeling even when the weather's playing up, an outside bar and barbecue, a dance arena, and more.
It hosts student-only night Too Pounded on Mondays with DJs until 2 am, bargain drinks, and free entry before 10 pm. There are also quiz nights on Tuesdays where you can win over £100 (one time, it was £200).
---
The Ruin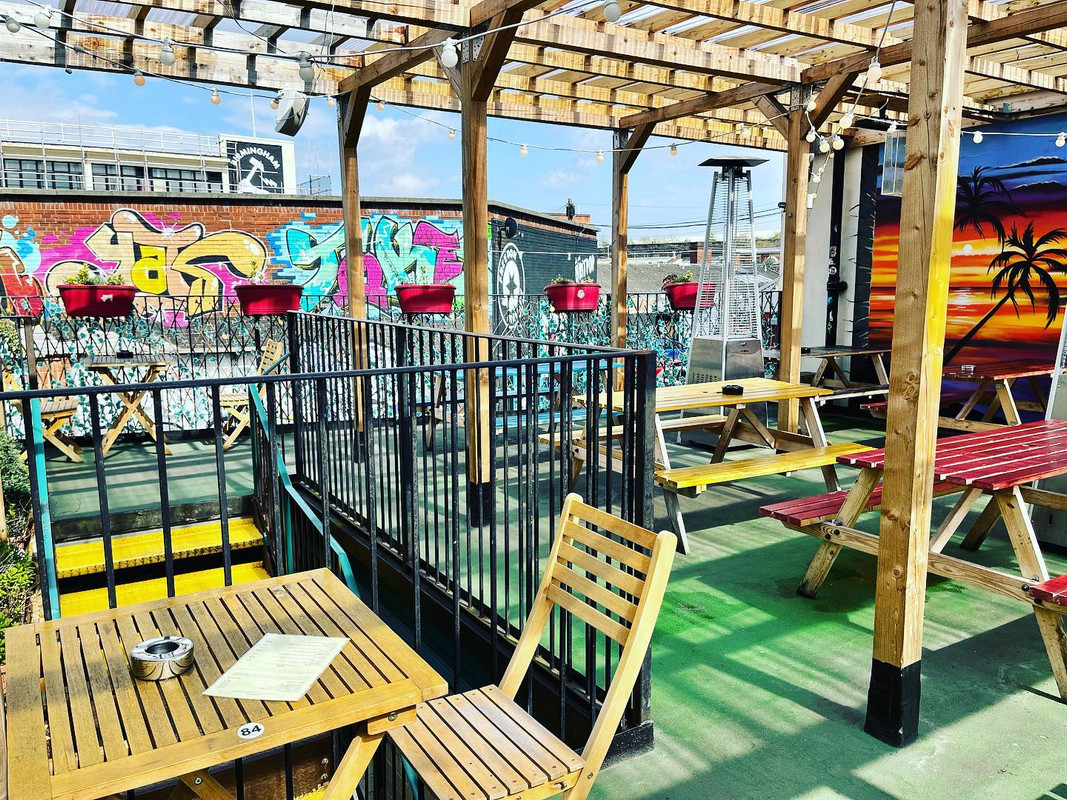 Photo: The Ruin Bar and Kitchen / Facebook.com
Location: 92 Floodgate St, Deritend in Birmingham B5 5SR
If you're a bit sick of all these new, shiny venues, The Ruin is what you need. The Ruin intentionally looks a bit dishevelled, like it's in the middle of a refurb.
Popular with students thanks to its low prices, you can grab a bite to eat for around a tenner. They have some sold permanent beers including Pravha, Blue Moon, and Staropramen, but they also rotate local craft beers and offer two for £15 on the same cocktails.
There's also a little rooftop terrace to chill on when the weather sorts itself out, making it easily one of the best Birmingham student bars.
Find more cheap places to eat in Birmingham
---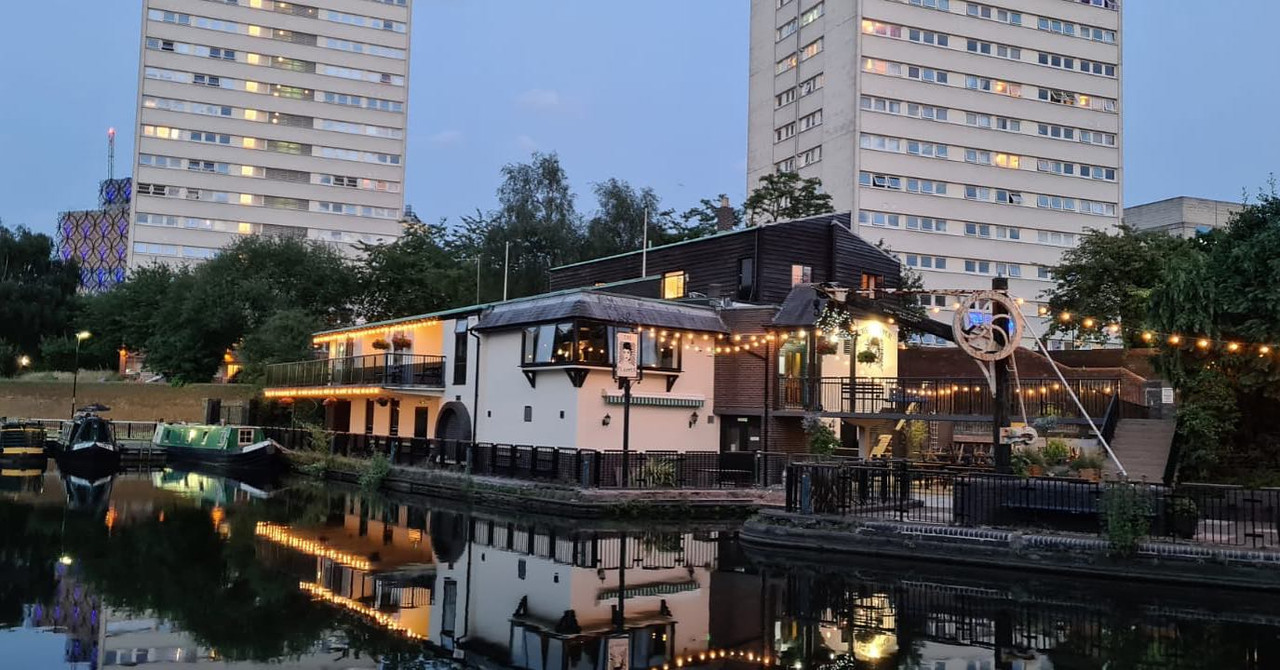 Photo: The Flapper / Facebook.com
Location: Kingston Row, Cambrian Wharf in Birmingham B1 2NU
It has one of the best beer gardens in Birmingham, regular live music, and is positioned right next to the canal, so the view's pretty too.
On Wednesdays, Flapper hosts a free-to-enter event with 20% off drinks all night until close at 11 pm. The music here is mostly geared towards rock, indie, punk, metal, and similar guitar genres, earning itself the title of best independent rock bar and venue in the city.
Anyone is welcome, it shows important matches on TV, it's known for low prices, and there are quiz nights on Thursdays. Boom.
---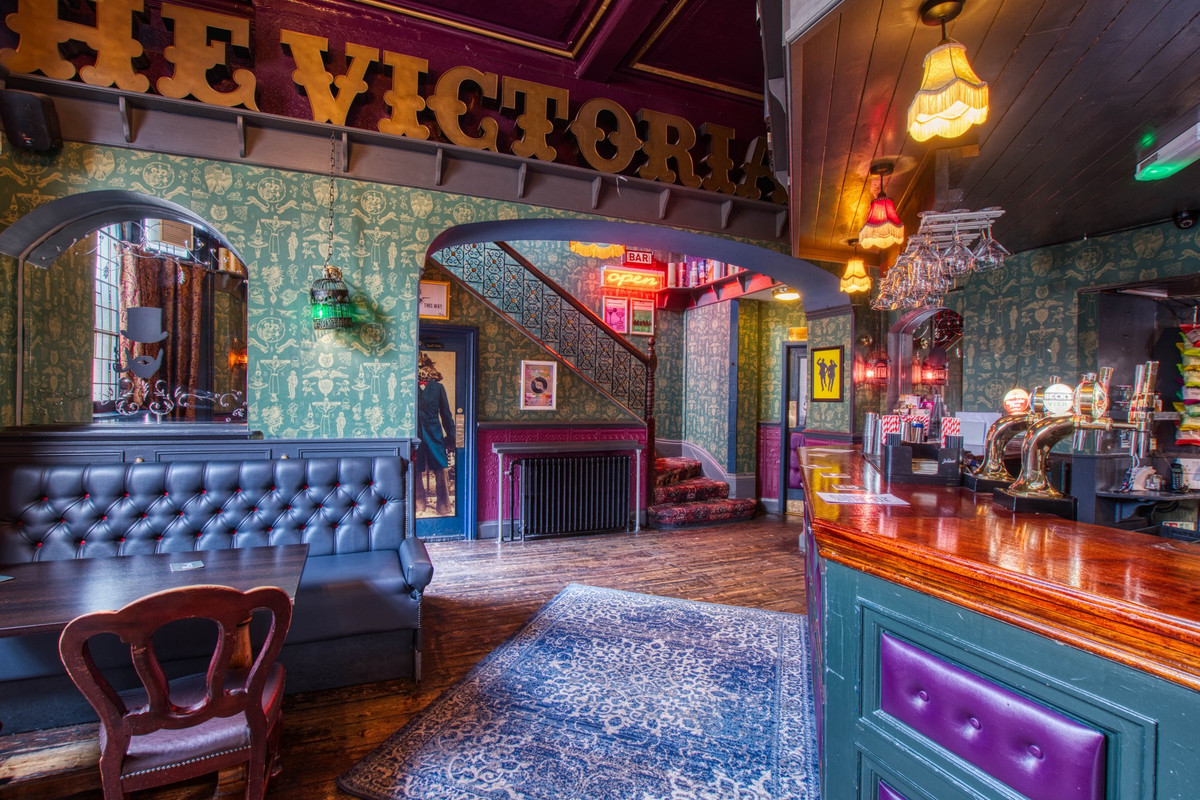 Photo: The Victoria, Birmingham / Facebook.com
Location: 48 John Bright Street in Birmingham B1 1BN
If you believe in the supernatural, you might want to keep away from The Victoria. Or maybe that's the perfect reason to visit!
Apparently haunted by a ghost, The Vic is full of talented bartenders who serve classic cocktails and bespoke seasonal drinks. If you can't see your fave on the menu, just ask, and they'll happily shake it up for you.
There's live music upstairs, you can try your luck at the Wednesday quiz night, or just sit in the corner pretending you aren't thinking about that essay that needs handing in in 14 and a half hours.
---
While you're still getting familiar with the area, why not check out our Birmingham nightlife guide, free and cheap things to do in the area, or just find yourself a massive party to kick things off?
Want our advice? Save those blogs above, as they'll be handy when you're dying to do something but don't know what!
---
---
Check out our What's On Guide to discover even more rowdy raves and sweaty gigs taking place over the coming weeks and months. For festivals, lifestyle events and more, head on over to our Things To Do page or be inspired by the event selections on our Inspire Me page.


Header: Lab11 / Facebook.com