Welcome to week three of the Skiddle Record Club - a place for the people behind the scenes at Skiddle to share the music they love, firstly with their colleagues and then with you, the reader.
Last week, Mike from Account Support shifted the record club from one of the most successful EDM records of all time to a whole other realm; a dark, sombre, reflective space that left some feeling hazy and others bewildered... And a few bored... Sorry, Mike. Grouper's delightfully titled "Dragging a Dead Deer Up a Hill" may not have had the accessibility of Calvin Harris, but it certainly won some new fans at Skiddle, who, collectively, ranked it 3.3/5, knocking Calvin from the top spot of our leaderboard (ok, there might only be two records on there right now, but...). Read more about the record that left one listener saying "It felt as though I had been transported to a faraway lodge/cabin in the middle of nowhere, whilst my mind travelled through the vast countryside" HERE!
This week, things got VERY divisive, as the Record Club went, yet again, in an entirely different direction, with yours truly selecting a record that pushes lots of boundaries, but not everybody's buttons...
Week 3 - Jonny, Account Support
Album: Swans - The Great Annihilator
Rate Your Music Score: 3.86/5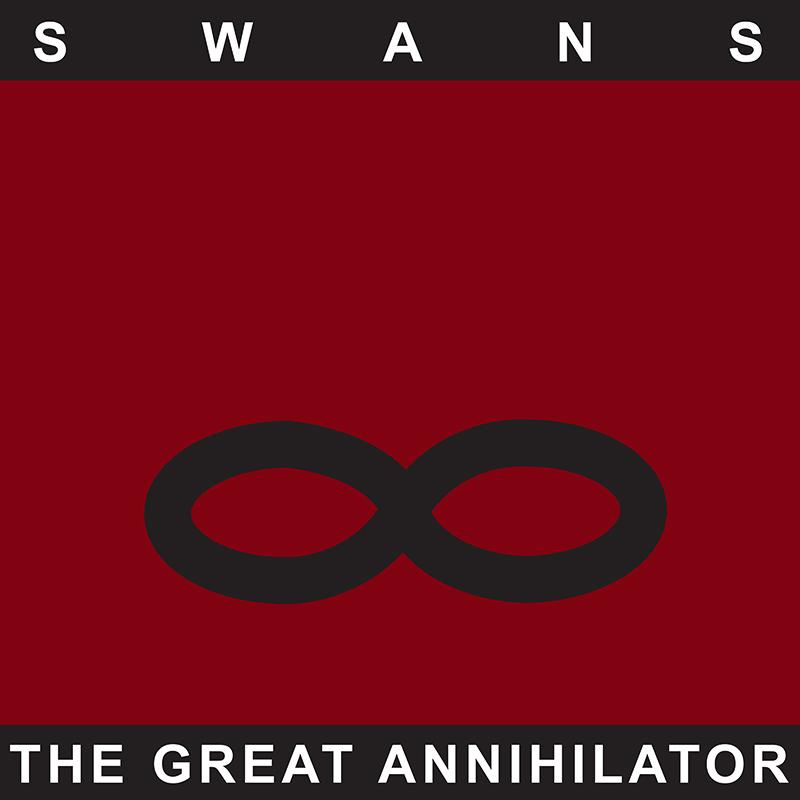 Swans first emerged from the grimy, filth-ridden suburbs of New York in 1982, and they arrived with a pulverising force that left all who saw them shocked, bewildered, disgusted and in love. True to their name, Swans carry themselves with a beauty that masks the fiercely dark temperament within. Frontman and main Swan, Michael Gira pours every inch of his blood, sweat and soul into creating music that shifted from crushing no-wave noise rock to transcendental post-rock throughout their career. To this very day, he ensures that each time he undertakes a creative endeavour, he doesn't repeat his previous efforts, but opts to push not only his own boundaries but the boundaries of experimental rock - not bad for someone just shy of 70 years old.
The Great Annihilator followed a string of albums that, despite some becoming fan favourites, were considered artistic failures by Mr Gira. The band had a staff turnover that would rival the Fall and stylistic shifts came like the changing of the seasons. But The Great Annihilator struck a chord with critics and fans alike. AllMusic credited the album as "an epic, incredible work of art" in their 4-star review. Line of Best Fit stated "Further proof of their genius is not necessary – indeed, it hasn't been for some years now – but, in this release, we have quite the reminder" in their review of the albums remastered version from 2017, scoring the album 9/10. Not only that but popular user review site, Rate Your Music currently has the album ranked at 3.86/5, the highest score we have seen so far in the record club.
So why did I pick this record? Well, for one, it gave me a reason to write about Swans and get paid for it. But also, I believe Swans to be one of the most important and astonishing bands of the past 40 years. Their albums have the ability to project entire scenes into the subconscious; some beautiful, some terrifying. True, they can be a little overwhelming upon an initial listen (especially early albums such as Filth, Cop and Greed), but when I first worked my way through their discography, I found it to be endlessly rewarding, with each listen presenting new levels of genius. I would argue that the album that followed this one, 1996's "Soundtracks for the Blind" is one of, if not thee greatest experimental/post-rock albums of all time. So why didn't I pick that? Because it's 2 hours and 21 minutes long... Whereas The Great Annihilator is a more accessible first step into the world of Swans. Well, so I thought, anyway...
(Click the link below to listen to Mind/Boby/Light/Sound from the album below)
So, what does the rest of the Skiddle team think?
Skiddle Record Club Score: 2.7/5 (Highest: 4.5, Lowest: 0.5)
When asked if participants would listen again, 53 % said yes, while only 47 % said no. But why is this the case?
The Bad
It is safe to say that Swans have served as the most divisive record in the club so far, serving us both our lowest and highest individual rankings so far. Some listeners found the album to be "too heavy", stating that they just "wouldn't choose to listen to this to enjoy myself," a theme which emerged from a couple of listeners, with another stating that "I use music mostly as a positive escape and to give me energy, this album just made me feel negative and bored." One person even claimed that a full listen in one go made them feel sad!
There was one element, though small, which seemed to throw a few listeners off... The end of track 1, "IN" features a sample of a small child laughing (crying?) which made more than a few people uncomfortable. "The child's laughter after the first song gave me the absolute CREEPS!"
"Too musically bleak - the vocals weren't varied enough for me, but I can appreciate someone who'd love that style"
"I get the band are trying to create a certain mood and presence but I really struggled to let myself fall into that."
" I despise a fade-out outro with live instruments, which happened a few times, I will absolutely kick off every time I hear one in record club."
"A bit too heavy singing wise for me."
The Good
Whilst some people slammed the record for being too monotonous and dreary, others found that to be encapsulating. "I got thoroughly lost in the super-wide, cavernous world it created, with a stunning mix of dark and beautiful hypnotic tracks that ranged from the intense and sleazy to the transcendent." Very high praise from one listener, echoed again here: "Very good at creating a dark atmosphere across the album, gotta appreciate the commitment to that throughout".
Despite releasing in 1995, one listener thinks it would have an impact if it released today, nearly 30 years later: "It wouldn't sound out of place if it was released now. I Am The Sun would definitely be 6music playlisted." Of course, this was a lot of listeners introductions to the band: "Really liked this one - not listened to Swans before but I would like to delve into more of their back catalogue" which, again, was repeated by a fellow listener, who went on to say "I really liked the energy of each track and the haunting lyrics."
"Very progressive, tasty and dark. Definitely, music that is worthy of listening wherever you are, travelling, walking, sitting still etc."
"It's like one of those led zeppelin records that you play backwards to hear the demonic message, except it's going forwards."
"I like the grungey/Joy Division vibe it has going on."
"I'm off to buy the record now."
Leaderboard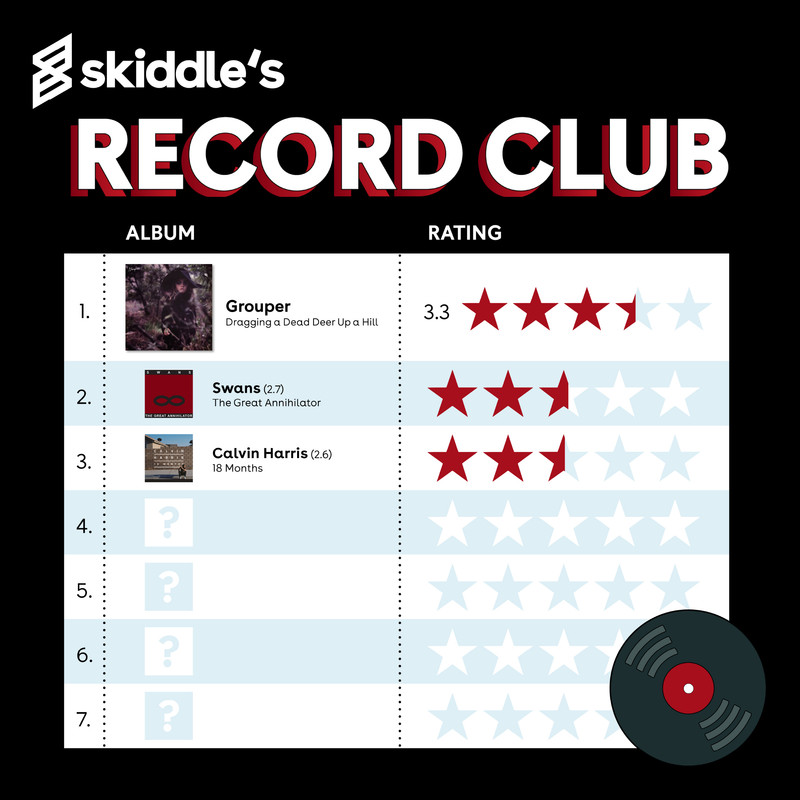 The results are in! Grouper maintains its 2-week-running gold medal position, with The Great Annihilator taking the runner up spot, just beating 18 months by a hair. Tune in next week to find out whether our next record can put an end to Groupers winning streak.
Next week's record choice comes courtesy of Elle Collinson, on the Customer Support Team.
---
---
Discover even more tours and one-off live shows happening where are you by heading over to our Gigs page! Just click or tap - here