Finally! You're on festival grounds! You look to your left to see a guy in a morph suit with his mate who's donned in a pink mankini and so much mud you can barely see any skin. You look to your right to find someone with a word we aren't allowed to write here scrawled across their forehead in Sharpie who, despite all their best efforts, literally cannot stand up for the life of them. And in front, there's a girl, burger and pint squished into one hand, her friend's hair in the other, as her friend cakes her wellies in her own vomit.
It might not be the first scene you picture when you think about self-care and mental wellbeing, but we're here to tell you why this unusual haven, reserved for some of the toughest, bravest members of society, is a great place for a wellbeing boost. Yes, really. We all know festivals are great craic, but here's how music festivals can actually benefit your wellbeing.
The music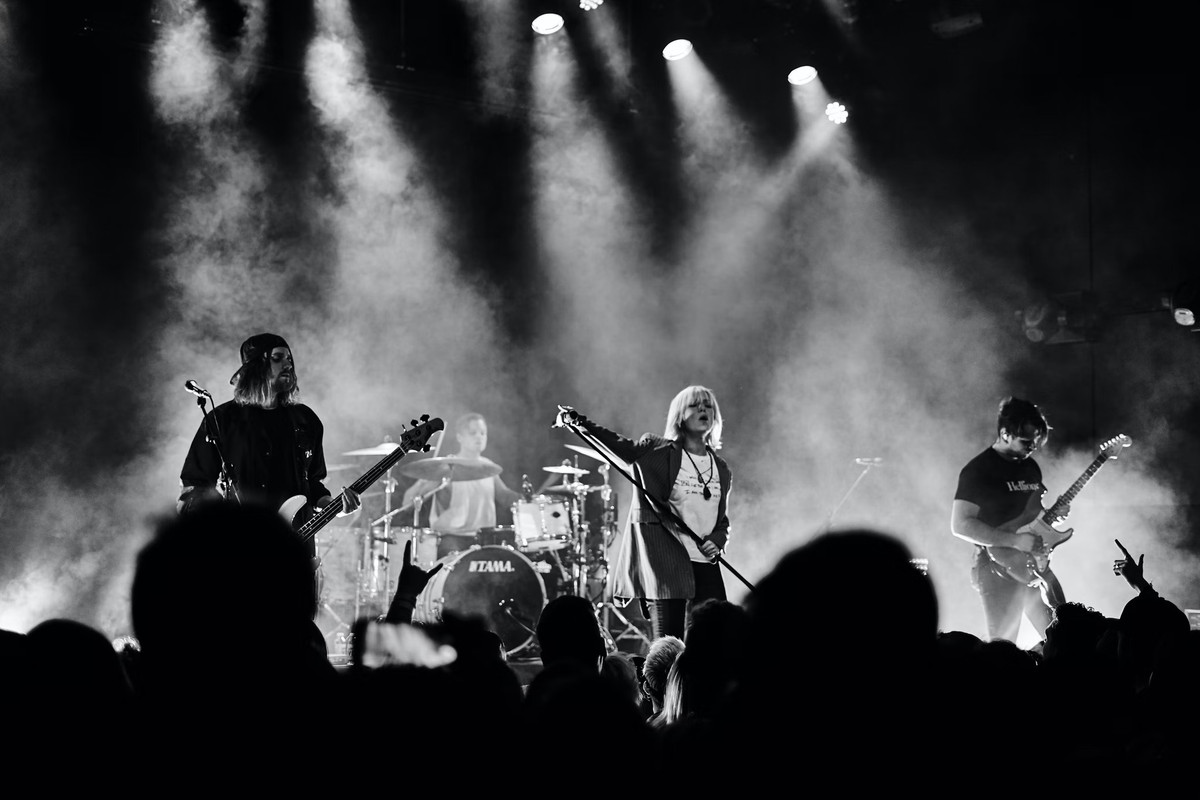 By now, it's probably common knowledge that music is great for our health. But let us put into perspective just how good it is. Music can release dopamine, serotonin and other feel-good chemicals. According to an article by The Guardian, listening to music has been proven to improve wellbeing and mental quality of life almost as much as exercise.
And live music is just as good for us. In a study commissioned by Skiddle and the University of Leeds, 97% of participants reported feeling positive at their last live music event. Music really is good for the soul!
---
Mingling with people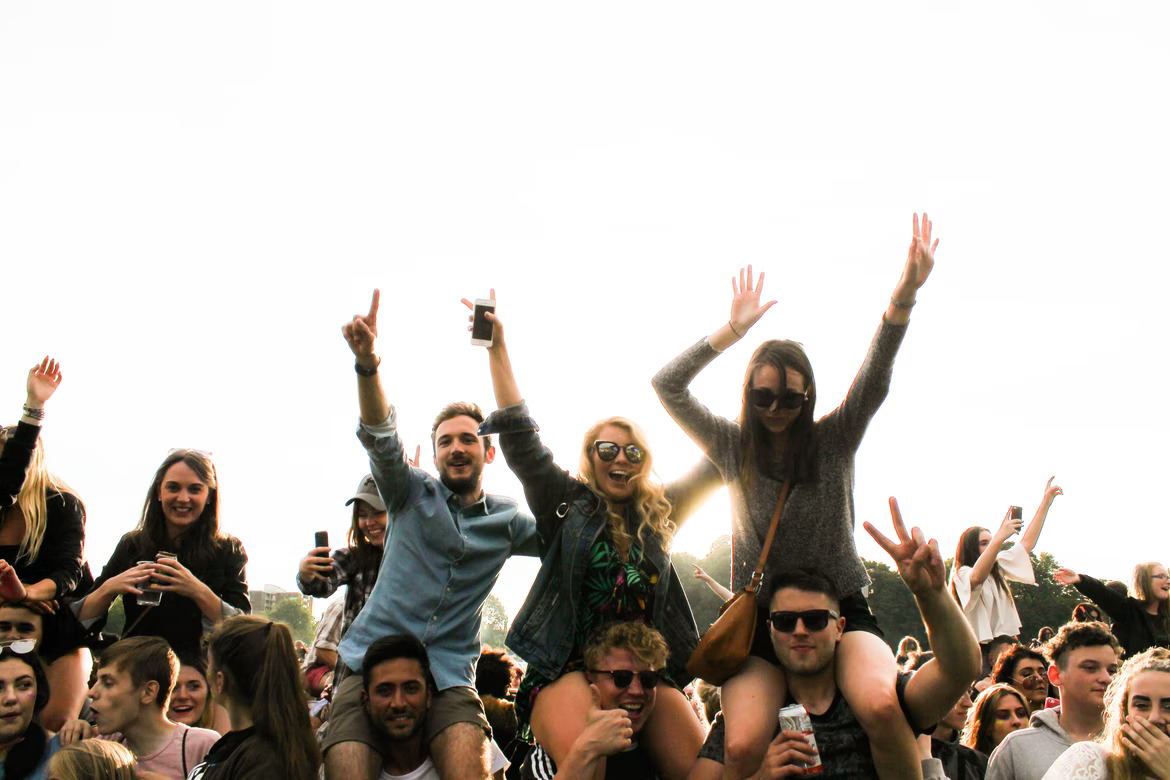 Following on from the previous point where we mentioned that 97% of participants reported feeling positive at their last live music event, 40% of those said the atmosphere and social element of events were also responsible for the noticeable positive change in their mental state.
If you've been feeling lonely, heading out to a field where you'll chat and dance with happy strangers and hang with your mates 24/7 might do you wonders. Simply socialising has been linked to decreased feelings of depression and increased wellbeing and self-esteem.
---
Being outdoors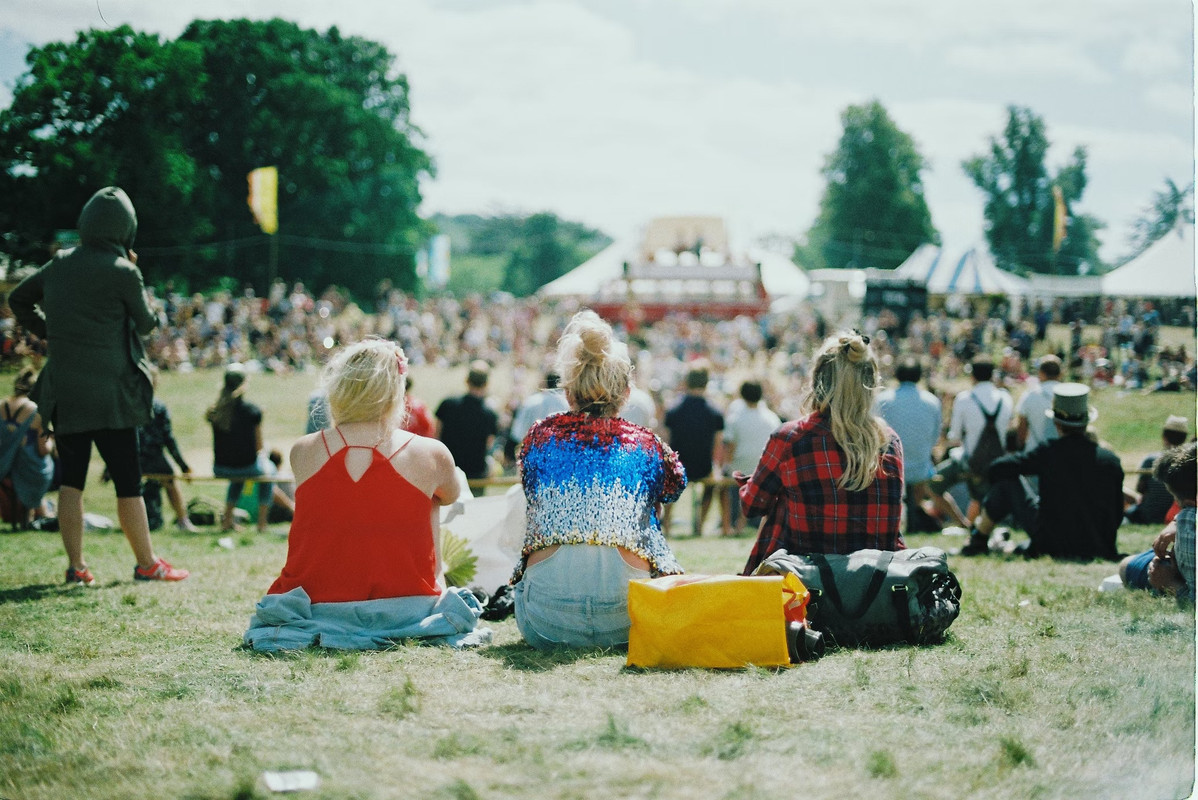 Being outside is good for us. You don't even really have to do anything to benefit. Literally just being in nature is good for you. And if the sun makes an appearance, you'll be soaking in some vitamin D, which is essential for both physical health and mental health. Now, we aren't saying three days of sun will cure you of any negative feelings, but it certainly won't do you any harm (as long as you remember the festival essential sun cream, so you don't get burnt!)
---
They help you forget your troubles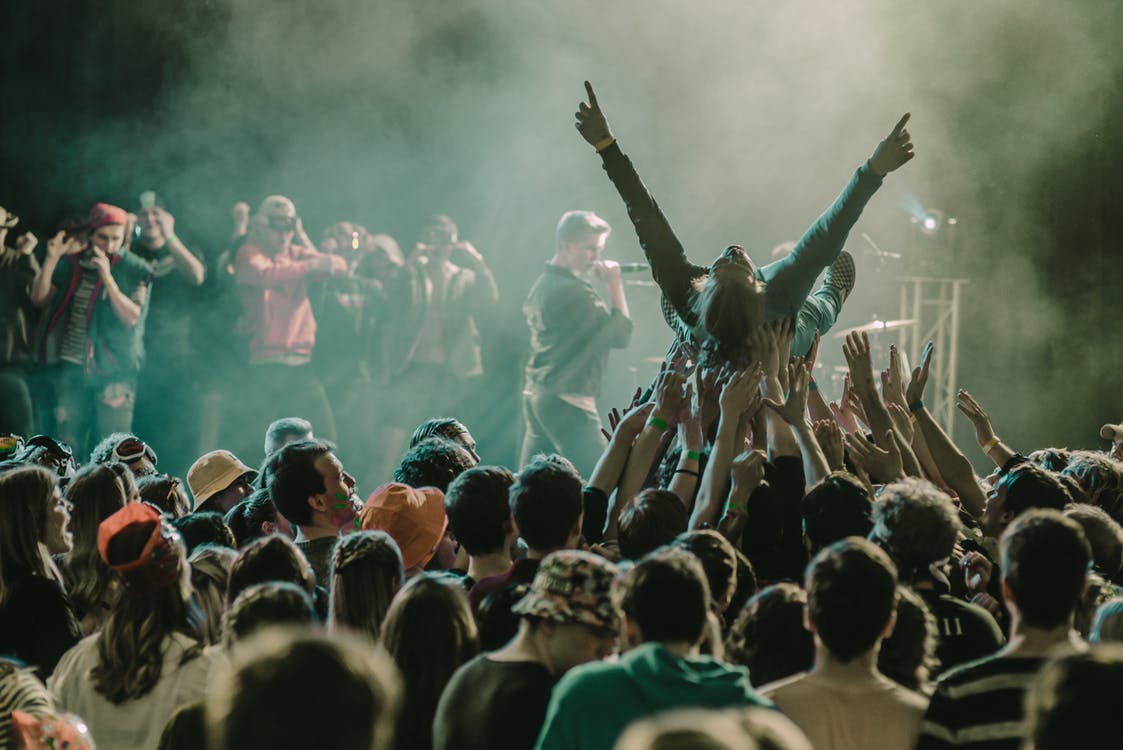 While making a helmet out of an empty Stella crate, crowd surfing, flirting with strangers, wondering who stole your tent peg, chatting to people about who they're most excited to see, or complaining about the smell of the toilets, you aren't thinking about life outside the fest, are you? For one weekend, you abandon all responsibilities and any thoughts about them. Even if you wanted to think about your troubles, your 4th pint and a mosh pit will 100% eliminate any possibility of it happening. (Just try not to go too hard on the bevs as they can have negative side effects such as rebound anxiety.)
---
Festivals get you moving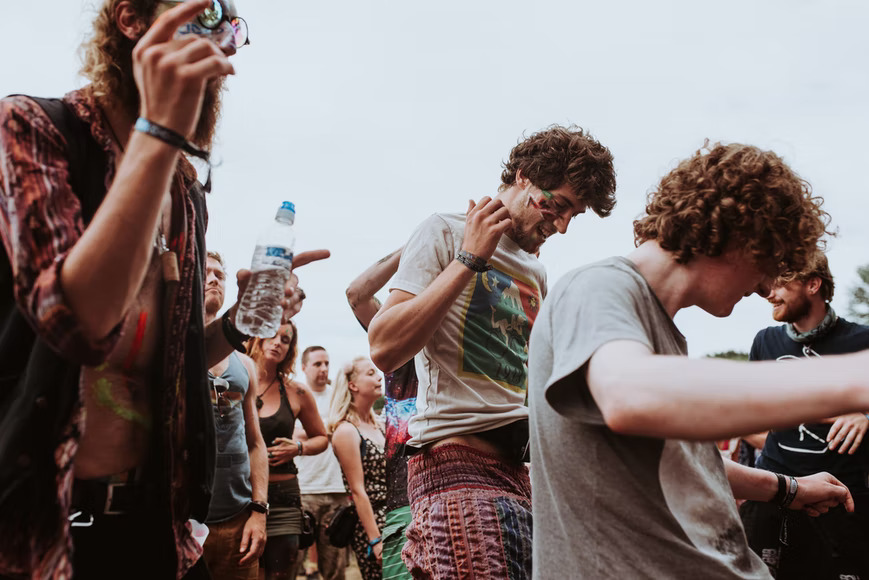 Whether you're wandering the grounds, dancing your arse off or sprinting to the next stage because you read the schedule wrong, festivals get you moving. And besides the obvious physical health benefits, there are a bunch of mental health benefits from moving about too. Dancing, for example, can increase confidence and self-esteem, release endorphins, improve psychological wellbeing, and reduce anxiety, depression, loneliness and rumination. So stick on your dancing wellies and cut it up at the silent disco!
---
The wellbeing activities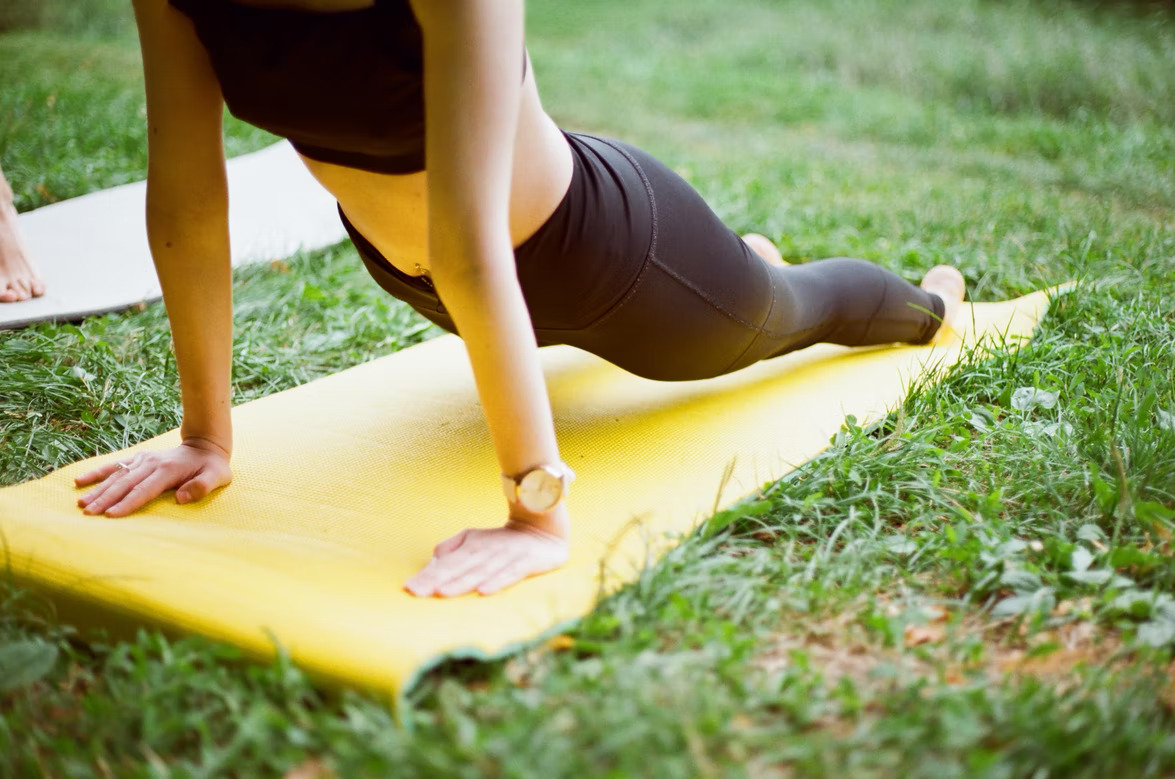 More and more festivals are incorporating wellbeing activities into their offering. Highest Point, Dream Valley, Boardmasters, The Summer of Love, Kendal Calling and Latitude are among the many music festivals where you can find yoga, meditation, stretching, wellbeing classes, spas, talks and workshops, sound baths, and so much more. With these activities, you can learn how to take better care of yourself, experience something new, and continue to practice what you learned at home.
---
It's crazy just how amazing music festivals are for our wellbeing. Although, if you've been to one, you probably already knew a lot of this. The feeling of walking through to the main arena alone floods you with serotonin.
But as fantastic as music festivals are for our wellbeing, it's important to remember they aren't some kind of miracle cure that'll fix all our problems, despite feeling that way when you're there. Music festivals shouldn't become our self-care routine but can make a fantastic addition to it. It's still important we look after ourselves and speak to a professional if it's all getting a bit too much.
---
---
Check out our What's On Guide to discover even more rowdy raves and sweaty gigs taking place over the coming weeks and months. For festivals, lifestyle events and more, head on over to our Things To Do page or be inspired by the event selections on our Inspire Me page.