With its widely-appreciated architecture, incredibly rich history, and wild nightlife, there aren't many cities like Edinburgh. So deciding to visit this bustling city is a great idea! To help you plan your visit, we compiled a list of the best things to do in Edinburgh, so you know you'll have the best time possible during your stay.
Hop on and off an Edinburgh tour bus
So you've arrived in Edinburgh. Maybe you don't know where to start, or maybe you're super excited to get stuck in and experience the city. Either way, the best way to kick off your trip is to hop on a tour bus. You'll get a glimpse of all of Edinburgh's best attractions get your bearings before venturing out into the city.
Find tickets for events in Edinburgh - here
---
Feel like royalty in Edinburgh Castle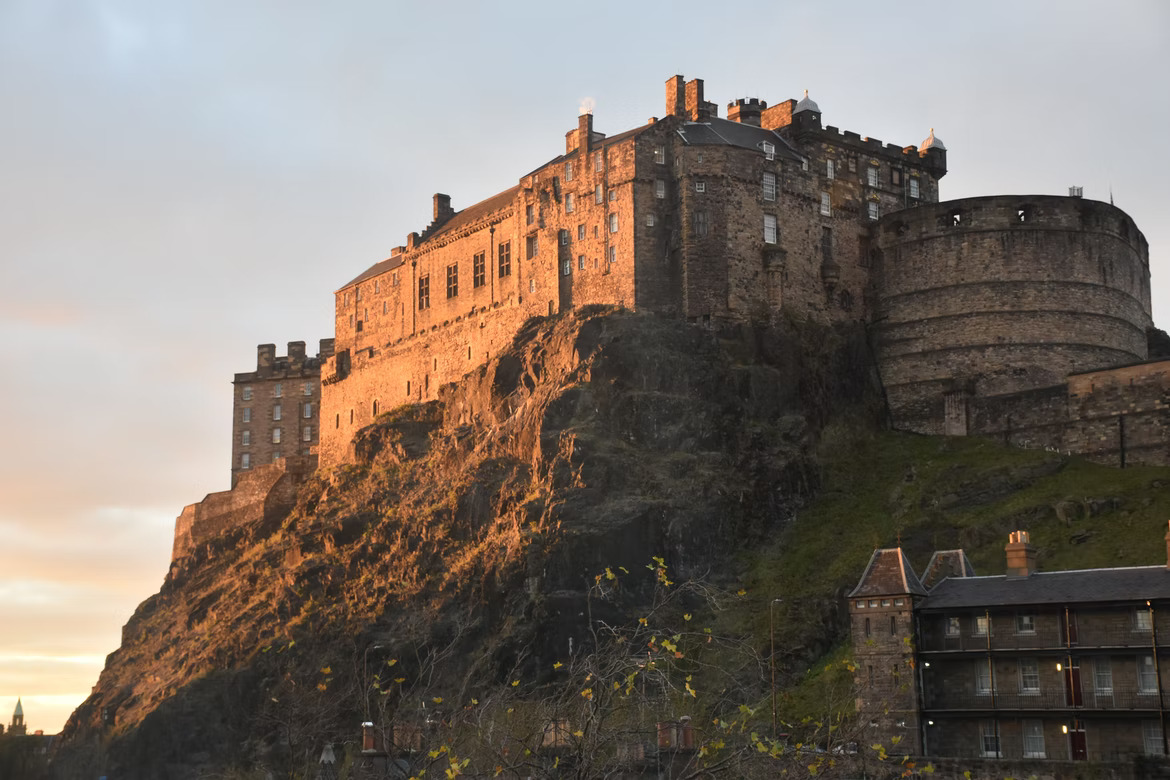 The Edinburgh Castle is more than just a huge, breathtaking castle that sits upon Castle Rock. There are lots of interesting things inside, such as the Stone of Destiny, a block of red sandstone that has been used for centuries in the coronation of Scotland's monarchs.
The One O'Clock Gun is another attraction worth seeing as the gun still fires every day at 1 pm except Sundays, Christmas, and Good Friday. Mons Meg (the cannon), The Honours of Scotland, and the Half Moon Battery are some of the other attractions you can see there. If you appreciate history and culture, exploring Edinburgh Castle is easily one of the best things to do in Edinburgh.
---
See how people used to live at Gladstone's Land
Photo: Gladstone's Land on Facebook
Gladstone's Land is a six-storey 17th-century tenement house that shows how the people of Edinburgh lived in the 1600s. The interior has been decorated to show the contrasting lifestyles of different social classes, from the poor to merchants to the rich. It's a great way to submerge yourself in the culture and history of Edinburgh.
Find tickets for events at Gladstone's Land - here
---
Walk in the footsteps of royals in Holyrood Abbey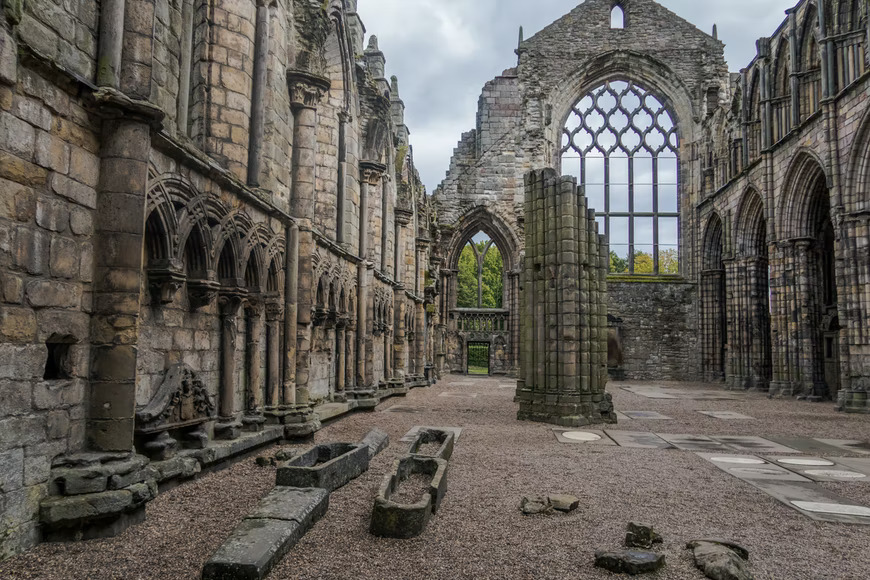 Founded by David I in 1128, Holyrood Abbey is dripping in history. The Holyrood Abbey is a ruined abbey (a type of monastery) of the Canons Regular. A part of it was later turned into Holyroodhouse, a palace that became the royal family's main home. At present, visits aren't permitted due to inspections. But once they're finished, it's definitely something worth checking out, so keep an eye out for when it opens again.
---
See how Mary, Queen of Scots lived at Holyrood Palace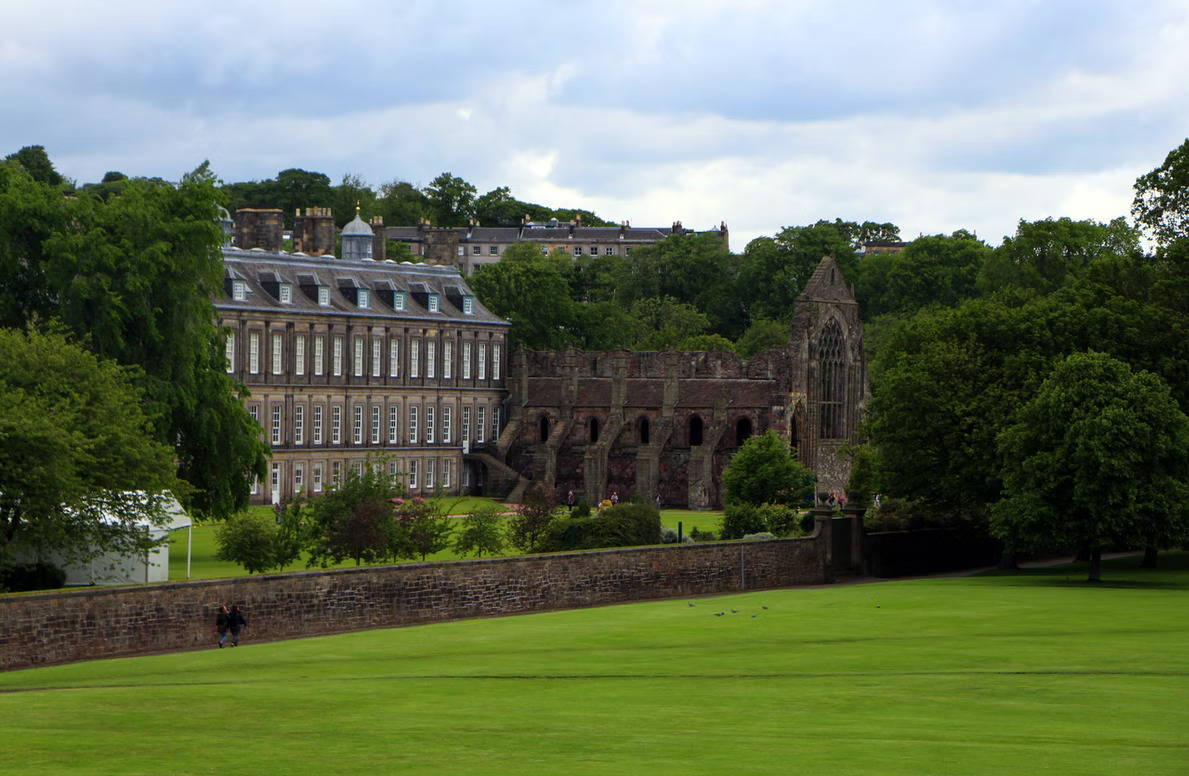 Just across from the Scottish Parliament is Holyrood Palace, the Queen's official home during her visits to Edinburgh. Parts of the palace were built in 1532, while the rest was finished in 1678, meaning the palace has been home to many royals over the years, including Mary, Queen of Scots. You can explore the chambers, including the room her husband murdered her secretary in.
---
Soak in the crazy views from Arthur's Seat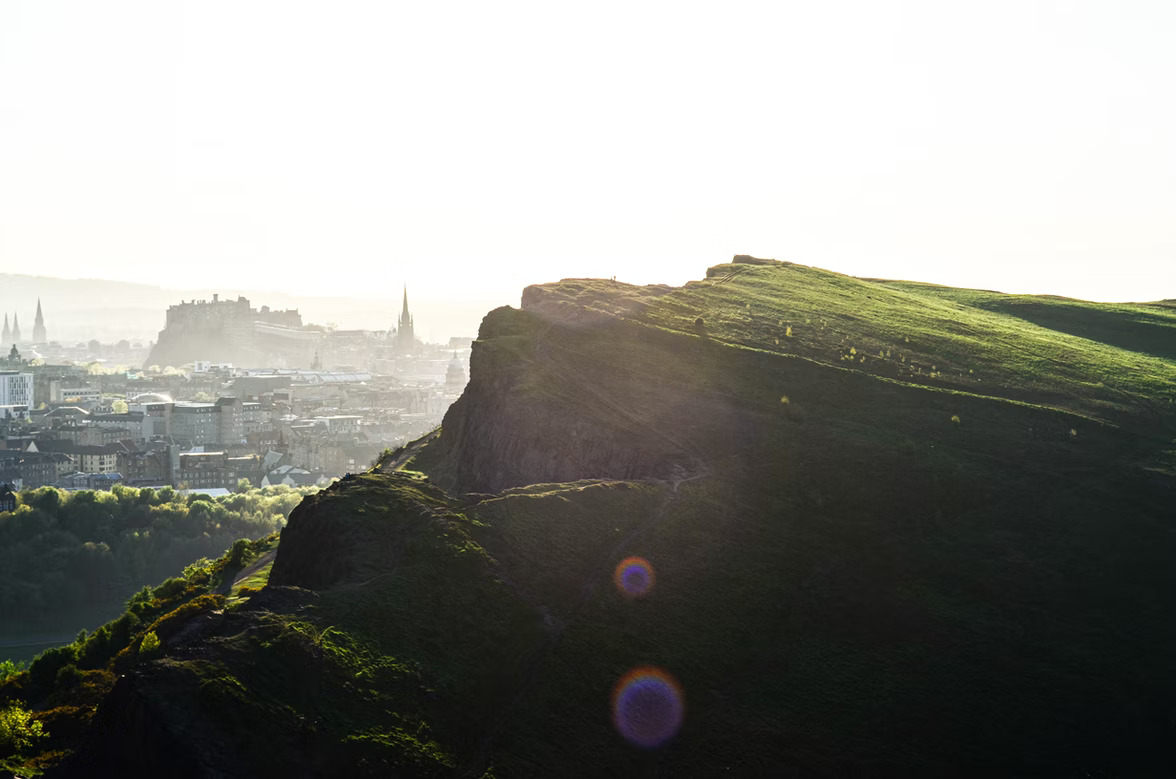 Edinburgh has lots of serene green space to enjoy, but chilling at the top of Arthur's Seat takes the cake. The hike to the top takes around 1-2 hours, and you can choose your route, so it's more or less challenging. If you think the hike sounds too exhausting, remember this vantage point is 251 metres high, offering one of the best views of Edinburgh. And the fresh air and exercise is refreshing!
---
Take a day trip to Cramond Island Excursion
If you plan on going on foot, just make sure the tide is low! The tide must be low for you to be able to cross safely. The island is a lovely escape from the hustle and bustle of the city without being too far from it. There are the remains of military buildings and beaches, but the main attraction is the tranquil nature of the island itself.
---
Stop for a picnic on The Meadows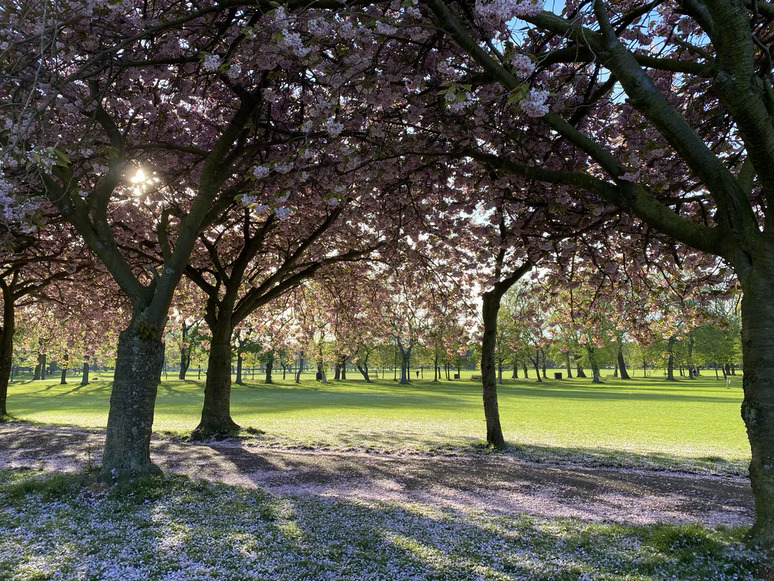 If you love kicking back and relaxing in the sun, chilling on The Meadows is one of the best things to do in Edinburgh. The Meadows is a big park with lots of grass, a playground for the kids, tennis courts, and trees that tower over you. After walking through Edinburgh for hours, it's perfect for resting your legs and refuelling before heading off to continue your adventures.
---
Learn about the world at Dynamic Earth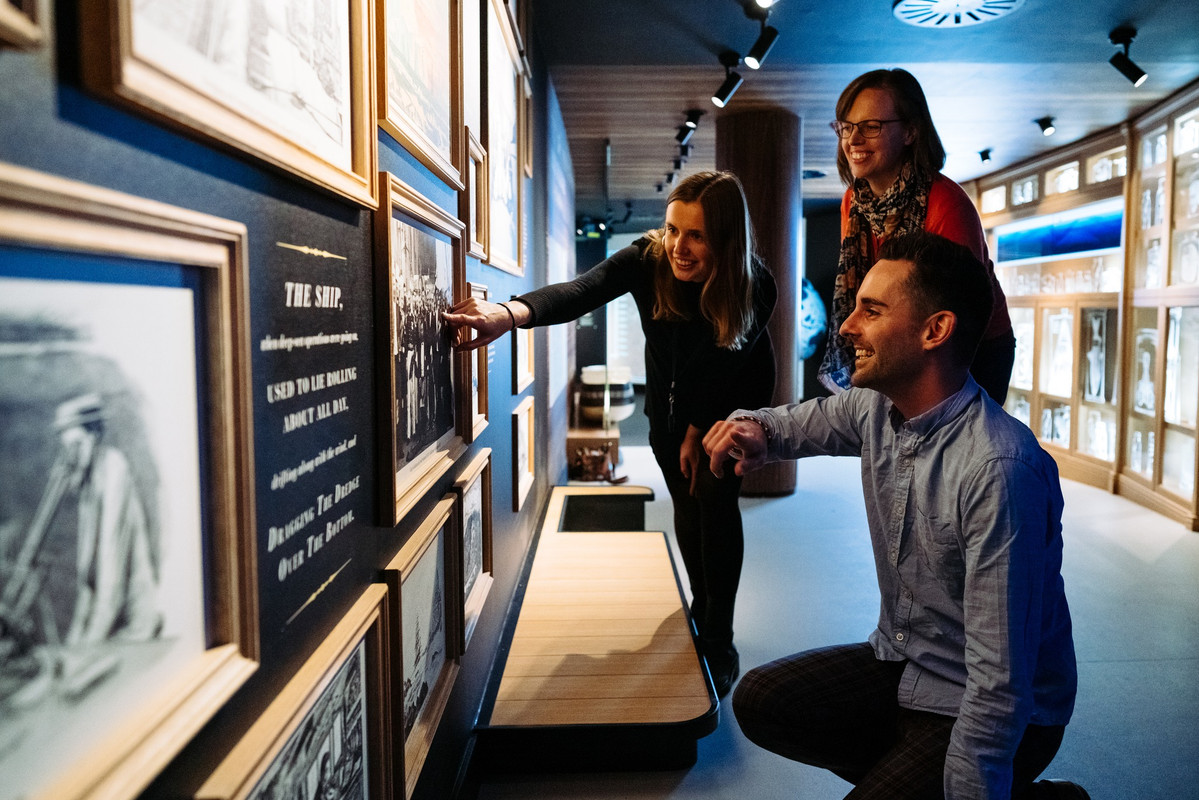 Photo: Dynamic Earth on Facebook
How much do you know about the prehistoric era? Or space? Or the diverse rainforests that are bursting with life? Test and expand your knowledge of the world at Dynamic Earth, a five-star attraction that tells the story of Earth and how it works. With interactive exhibits, galleries and more, it's thrilling for anyone and everyone who's curious about the world around them.
---
Be wowed by Scotland's art galleries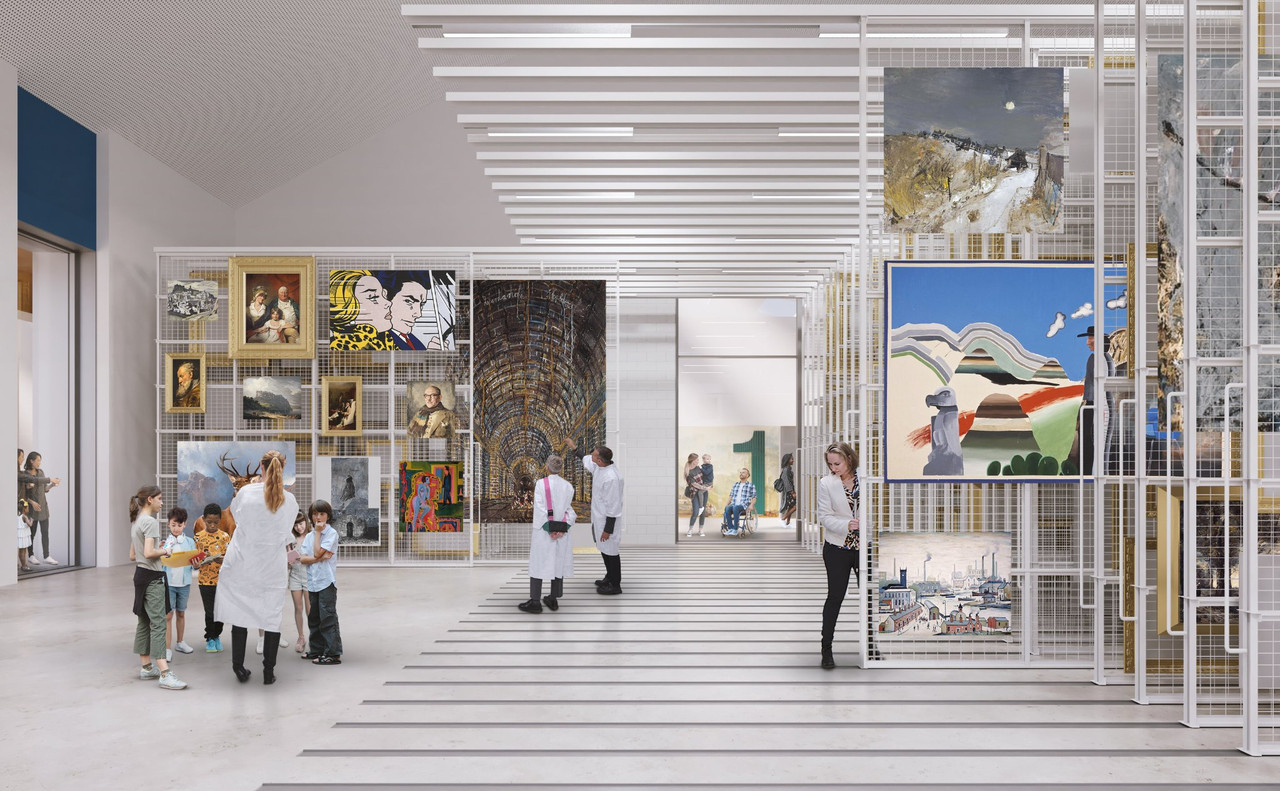 Photo: National Galleries of Scotland on Facebook
There are many art galleries in Edinburgh. The National Gallery Of Scotland Complex is home to the Scottish National Gallery (one of the best collections of fine art in the world), Modern One (modern and contemporary), the Scottish National Portrait Gallery, and Barbara Hepworth - Art & Life.
But if you're looking for something a bit different, the Fruitmarket Gallery, which was built in the 1930s to be a fruit and vegetable market, has been a vital space for contemporary art since the 70s. The gallery focuses mostly on works by Scottish artists, but it also features works from artists across the globe.
Find tickets for exhibitions in Edinburgh - here
---
Climb Calton Hill for a stunning sunset-drenched view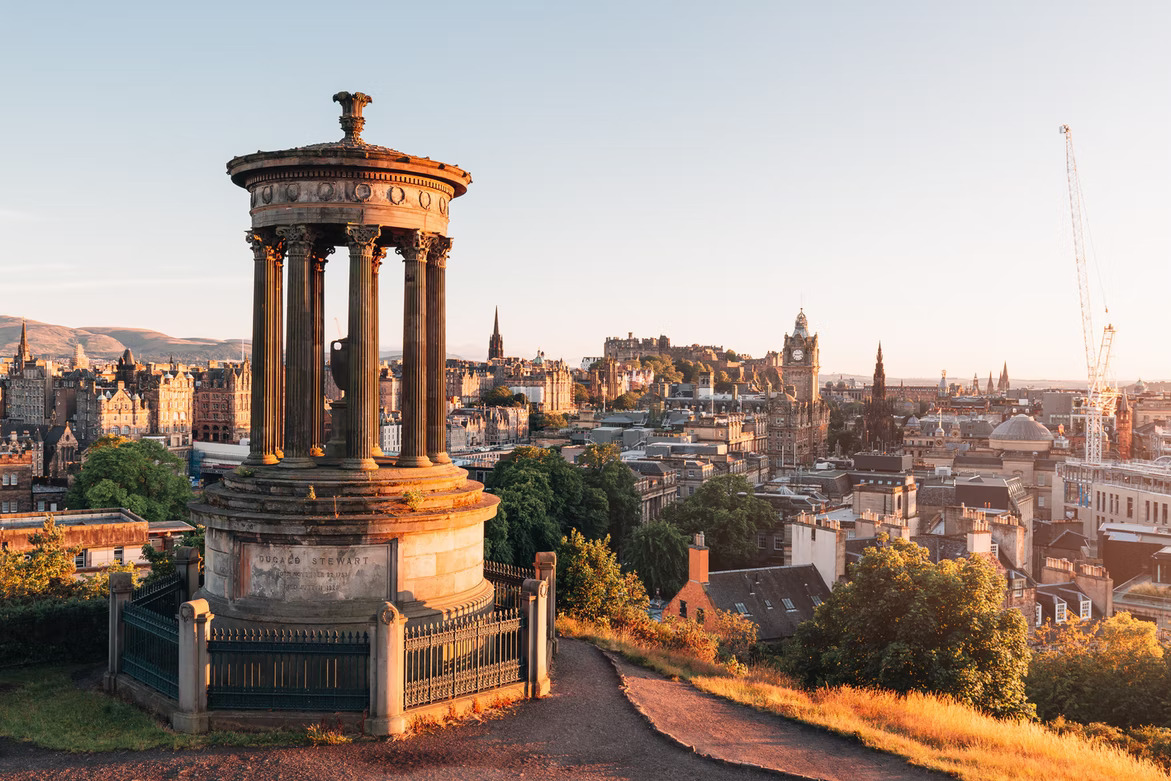 Just look at that! Gorgeous. Calton Hill is an extinct volcano in the city centre that dates back to the prehistoric era. Climbing the hill only takes about 5 minutes from the stairs on Regent Road, and you get to soak in this magical view of the city coated in golden light. But if you're feeling lazy, you can drive up instead. But it's nice to feel like you earned it!
---
And then snap a pic with the National Monument of Scotland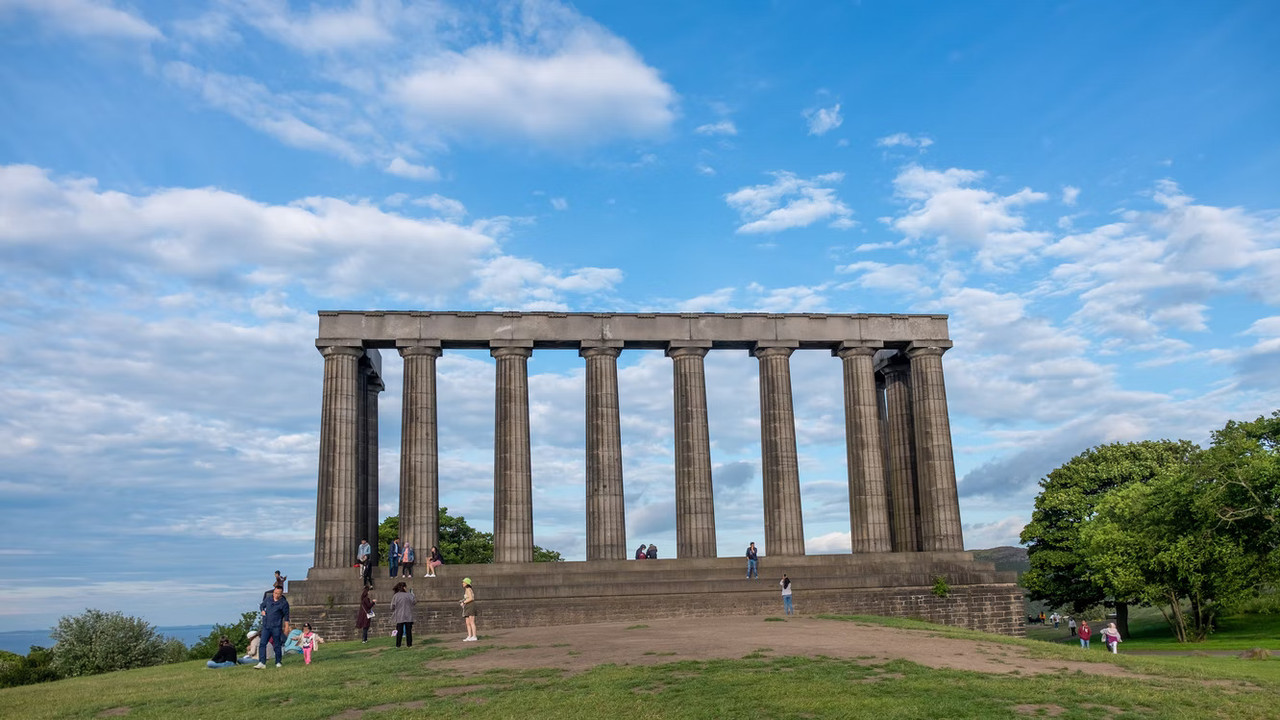 Since you're up there, you might as well! The monument, which sits on top of Calton Hill, is a national memorial to the soldiers and sailors who died in the Napoleonic Wars. Fun fact: the monument's construction started in 1826 but was left unfinished due to a lack of funds, resulting in nicknames such as "the Pride and Poverty of Scotland".
---
See how the wealthy lived at The Georgian House
The Georgian House was built in the heart of Edinburgh in the New Town, which was created for the wealthier people as the Old Town wasn't a pleasant enough area for them to live in. Inside the house, you'll find paintings, costumes (and replicas that you're allowed to try on), other replica objects such as quill pens, period furnishings, and more.
---
Attend the world's largest arts festival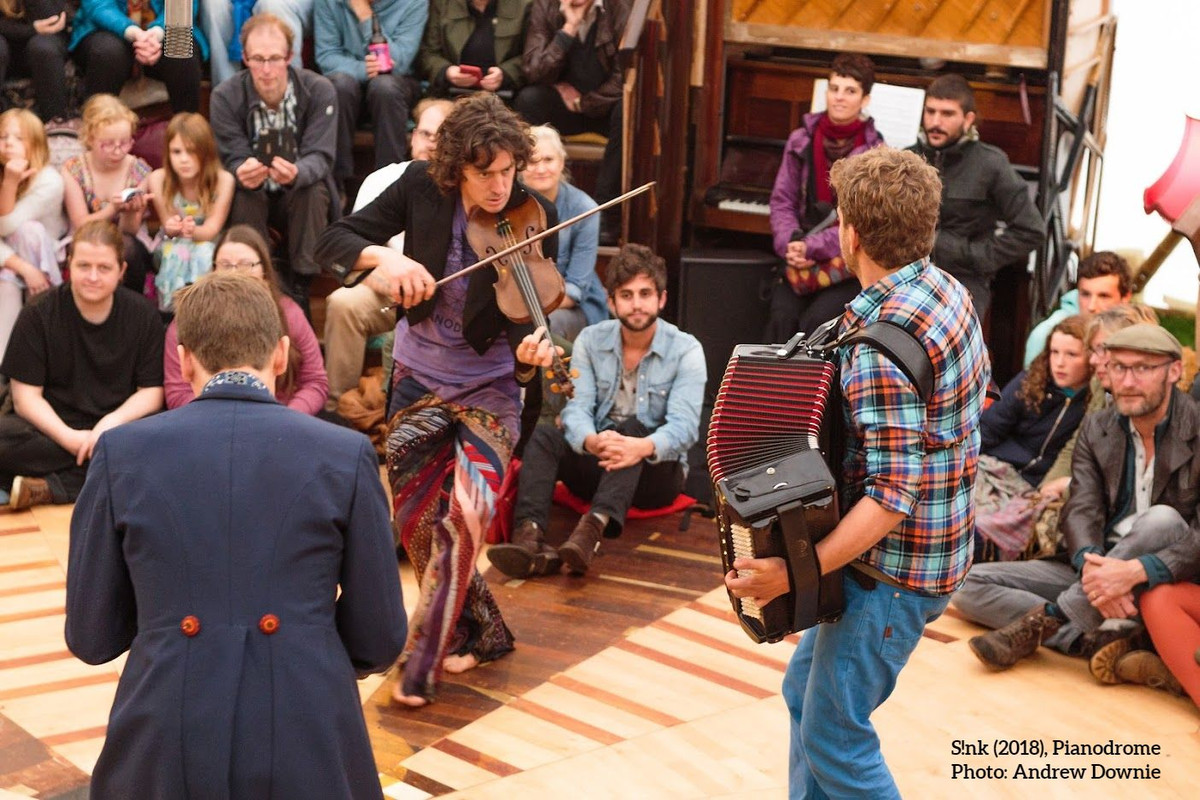 Photo: Edinburgh Festival Fringe on Facebook
The Edinburgh Festival Fringe will run from the 5th to the 29th of August 2022. The festival was founded 75 years ago and featured over 55,000 performances in 317 venues in its 2018 edition. Artists include famous faces as well as rising stars performing music, cabaret, theatre, comedy, dance, spoken word, opera, musicals, children's shows, circus acts, and more. For any creative, it's easily one of the best things to do in Edinburgh.
Find tickets for festivals in Edinburgh - here
---
Or Edinburgh International Festival
We say "or" because, unfortunately, Edinburgh Fringe and Edinburgh International Festival are almost on the exact same dates, with Edinburgh International running from the 5th of August to the 28th. Similar to the Fringe Fest, the programme features performers from music, theatre, opera, and dance.
Find tickets for festivals in Edinburgh - here
---
Tour the Edinburgh Vaults
There are approximately 120 vaults that were built in 1788. For some time, the vaults housed taverns and workshops and later became popular with the homeless and criminals who would gamble and distil whisky there. You can book a standard tour to learn more about the vaults or a ghost tour if you're interested in the supernatural and the supposed corpses that were stored there.
---
Frolic through the Royal Botanic Garden
Explore over 70 acres of landscape with panoramic views of Edinburgh's skyline and flowers, plants, and trees from all over the world. The garden was created in 1670 and features over 13,000 living plants. Don't leave before visiting the Rock Garden, a cute, colourful area that genuinely looks like somewhere fairies would live. The Chinese Hillside is beautiful too, as is the lily pad-covered pond.
---
Relax on Portobello Beach
Looking for a lazy day in the sun? Head to Portobello Beach! While you can swim, we'll warn you that it isn't exactly warm. But if you can handle it, then hats off to you! But you don't have to swim to enjoy the beach. Simply kick back, relax, and soak in the sun while the kids make sandcastles. Lovely.
---
Expand your knowledge at an Edinburgh museum
Edinburgh has an abundance of museums, and some are super interesting. For example, The People's Story Museum is all about telling the stories of the working class from the late 198th century to the present. The Writers' Museum shows the lives of Robert Burns, Robert Louis Stevenson, and Walter Scott - three highly respected Scottish writers.
The National Museum of Scotland explores culture, art, science, tech, the natural world and more. The Museum of Edinburgh is home to the legendary Dolly The Sheep who was the first mammal to be cloned from an adult cell. And you can probably guess what the National War Museum is all about.
Find tickets for Edinburgh exhibitions - here
---
Explore every crevice of Craigmillar Castle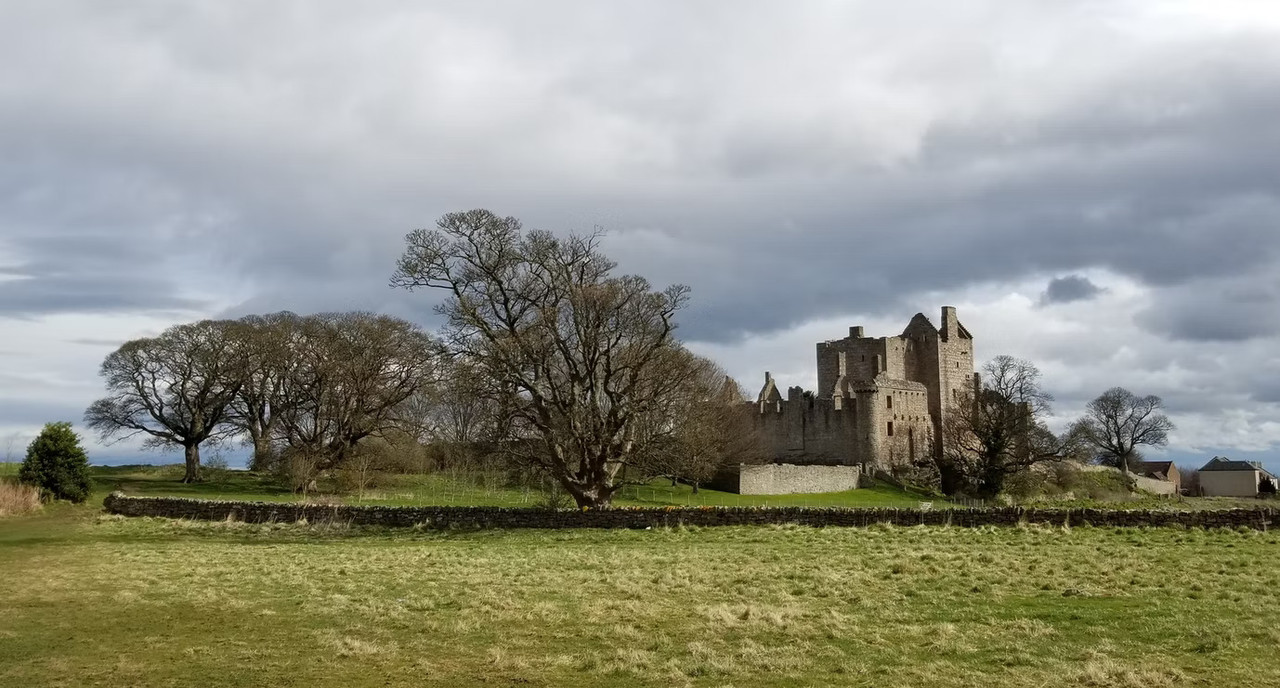 Another home to the royals, Craigmillar Castle dates back to the 15 century and is one of Scotland's most well-preserved castles. Climb the tower for impressive views of Edinburgh and head to the fourth floor to access the roof. As tours are self-guided, you can take as long as you like, ducking into every nook and cranny and peering behind every door.
---
Buy a scarf with a traditional Scottish pattern from the Royal Mile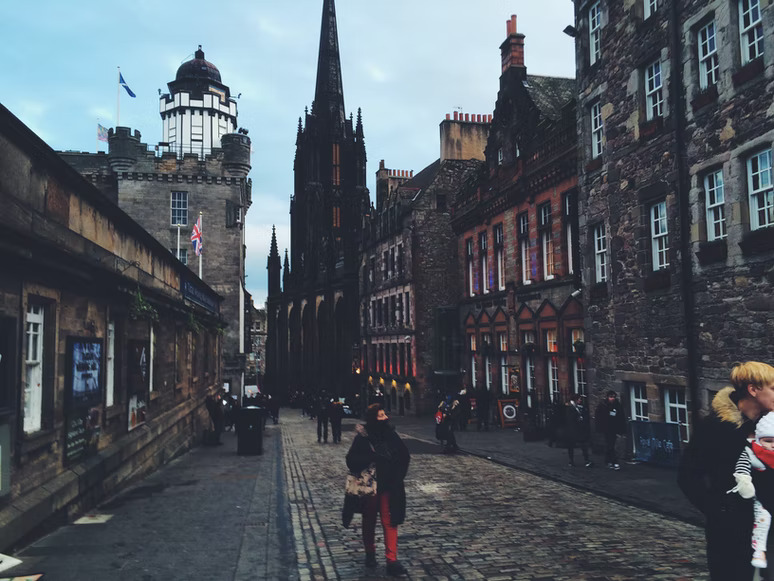 Connecting Edinburgh Castle to the Palace of Palace of Holyroodhouse, the Royal Mile might be Edinburgh's most famous street, and it, unsurprisingly, looks bloody amazing. It's almost exactly a mile and takes about 25 minutes to walk in its entirety. The mile has lots of souvenir shops and places where you can buy scarves with soft tartan designs that'll, in our opinion, make a much better souvenir than a mug or t-shirt.
---
Then visit Camera Obscura And World Of Illusions
You'll find this immersive attraction on the Royal Mile not far from Edinburgh Castle. This whacky attraction is full of over 100 mind-bending, bewildering, and funny optical illusions, displays, and light shows. It might be one of the most Instagrammable places in Edinburgh, but it definitely is one of the most fun.
---
Visit the awe-inspiring St Giles' Cathedral
Everyone knows Edinburgh has some of the most striking architecture in the UK, and St Giles' Cathedral is the perfect example. The gothic building is compelling in any weather at any time of day and is only made even better by the stained glass windows and arches inside. We'd tell you more, but we think the picture says it all.
---
Then spit on the Heart of Midlothian… or don't
Just outside St Giles' Cathedral is the Heart of Midlothian mosaic. It might sound strange to spit on this pretty little mosaic, but some locals believe that spitting on the heart brings good luck. And yes, Heart of Midlothian F.C. was named after it!
---
Listen to the dulcet sounds of St Mary's Cathedral choir
Another gothic-style cathedral, St Mary's is Scotland's largest and is easily noticed in Edinburgh's skyline. St Mary's is the only cathedral to continue the tradition of daily choral worship and has a grand interior. Just make sure you visit the right one as there are two St Mary's churches in the city. We're talking about the one with three spires on Palmerston Place.
---
Absorb beautiful scenery at the Scott Monument & Princes Street Gardens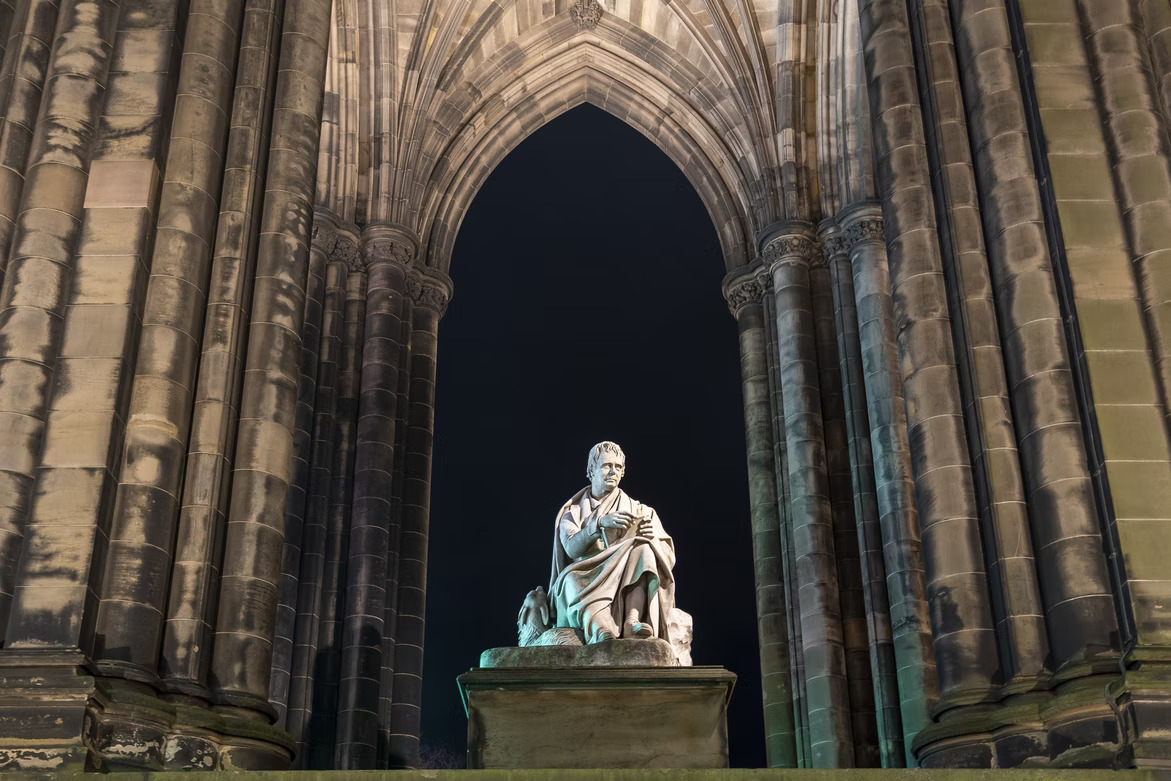 At 61 metres high, the Scott monument is the largest monument to a writer in the world. It's dedicated to Sir Walter Scott, the writer behind the works Waverly, The Lady of the Lake, and Rob Roy. If you climb the 267 steps in the monument, you'll be rewarded with a great view of the city. And the monument sits just above Princes Street Gardens, a gorgeous park with fantastic scenery, including a golden fountain.
---
Hunt for corgis on the Royal Yacht Britannia
The Royal Yacht Britannia has consistently been named Scotland's best attraction by VisitScotland and the UK's best attraction by Which?, so it only makes sense to give it a visit. While at first, it may seem uninteresting for kids, they'll stay entertained looking for corgis while you learn about the place that housed the royals for 40 years and of the celebrities, including Winston Churchill and Nelson Mandela, who were entertained there.
---
Laugh until you can't breathe at Edinburgh's stand-up comedy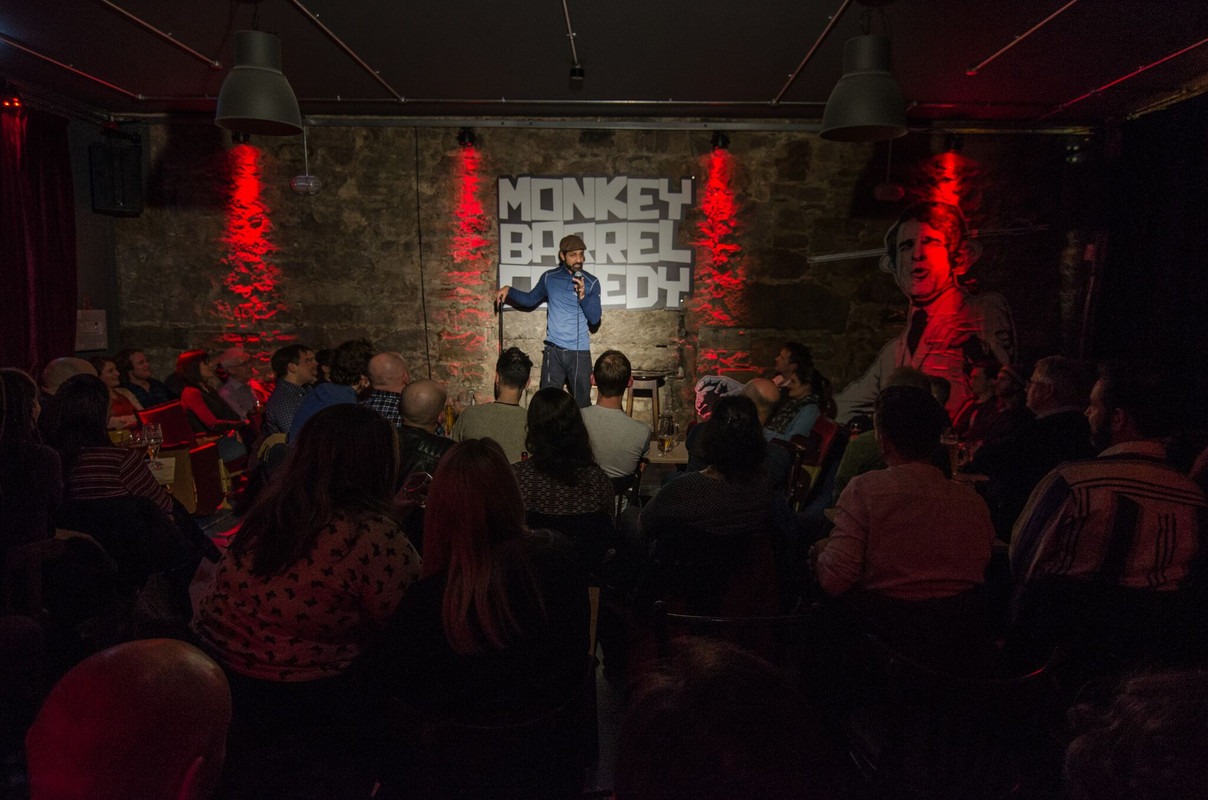 Photo: Monkey Barrel Comedy on Facebook
Scottish people are known for their great sense of humour, so why not hop on this opportunity to enjoy some stand-up? There are lots of venues offering stand-up nights too, including Monkey Barrel Comedy, Beehive Inn, The Stand Up Comedy Club, The Comedy Attic, and more.
Find tickets for comedy events in Edinburgh - here
---
Try not to cry at Greyfriars Bobby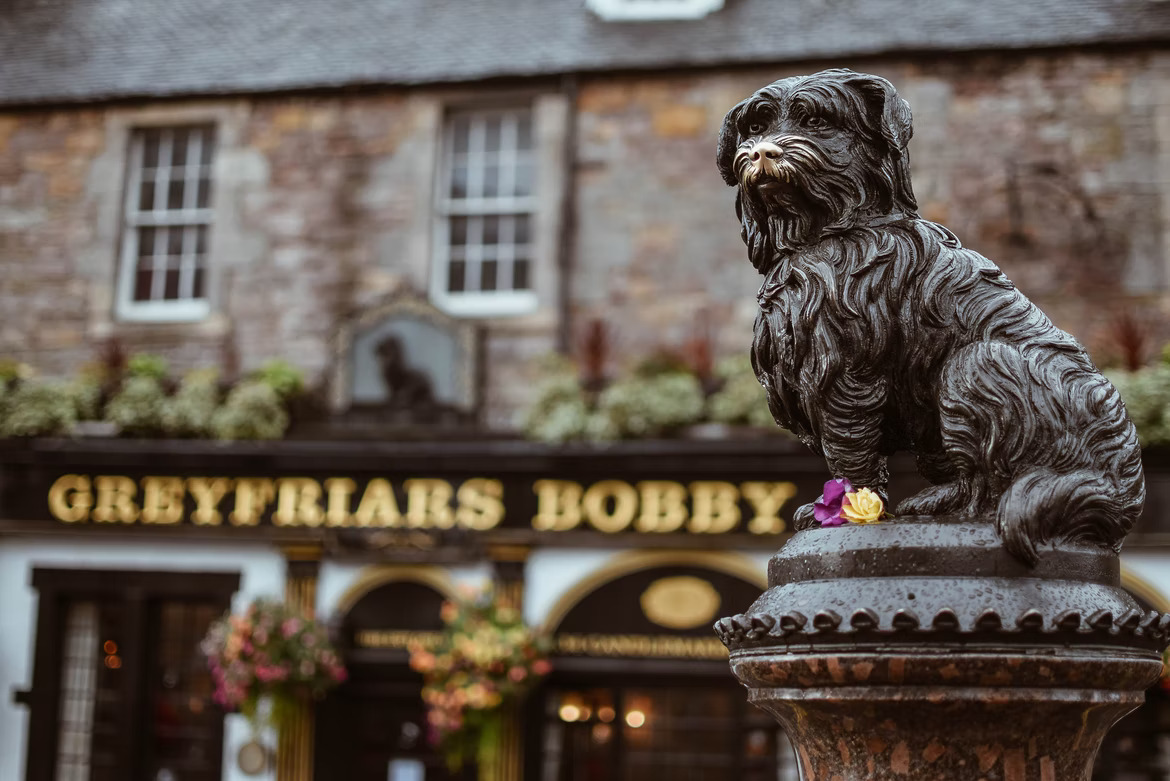 Okay, prepare for this one because it's pretty heart-breaking. Greyfriars Bobby is a statue dedicated to a Skye Terrier who became known for staying at his owner's grave for 14 years until he died in 1872. Yeah, we did warn you! So now there's a statue for the loyal pup in Edinburgh close to Greyfriars Kirk and his owner John's grave.
---
Find your new favourite whisky The Scotch Whisky Experience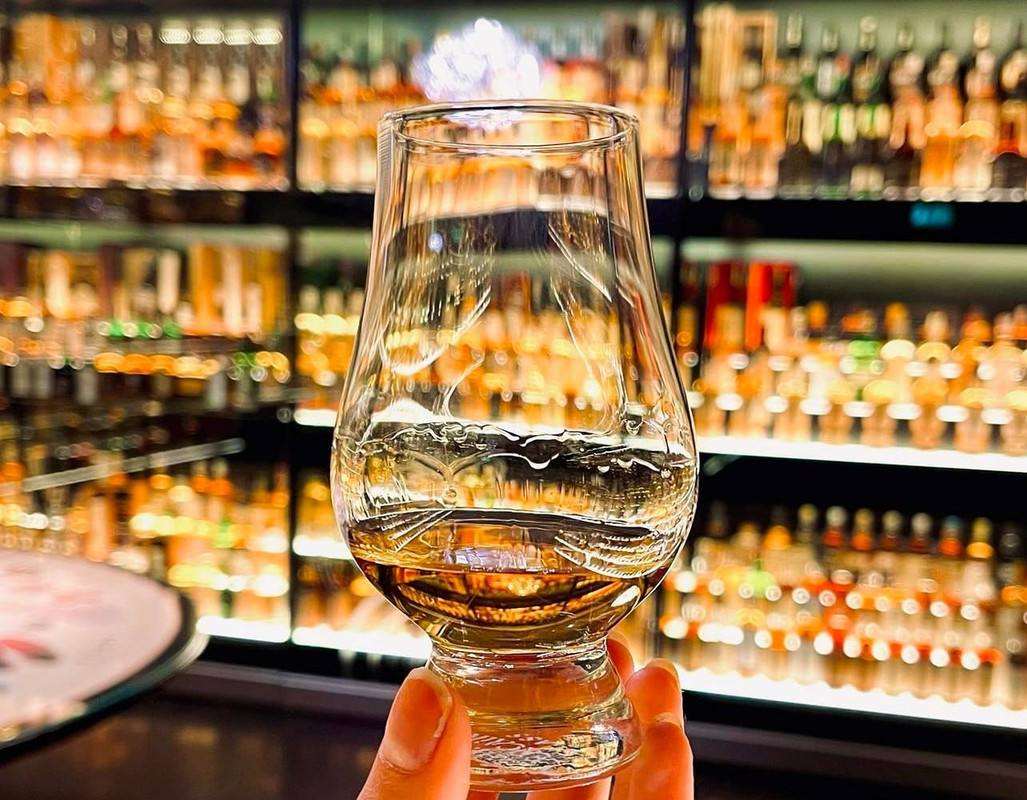 Photo: The Scotch Whisky Experience on Facebook
Scotland is known for many things: its musical accents, amazing scenery, striking architecture, and whisky. The Scotch Whisky Experience has 3,384 unopened bottles of Scotch whisky, making it the world's largest collection. And it's located on the Royal Mile, so it's easy to get to. Different tours are available depending on what kind of experience you want and also your existing knowledge of whisky. Who said you have to wait until 5 pm?
---
Tour the creepy Mary King's Close
Beneath the Royal Mile is Mary King's Close, an underground network of alleyways that was sealed off, leaving all those suffering from the bubonic plague trapped and left to die while everyone above resumed life as normal. Dark, we know. The tours aren't scary, but we don't recommend them to anyone who's severely claustrophobic for obvious reasons.
---
Learn to make chocolate at The Chocolatorium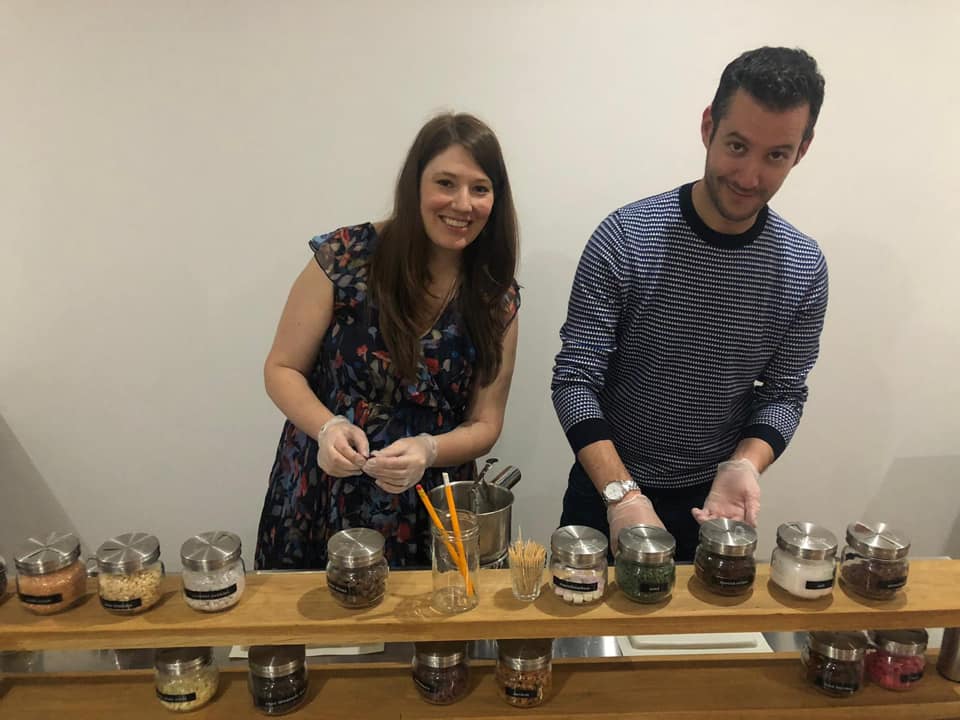 Photo: The Chocolatarium on Facebook
It's chocolate. How could you say no? If you want to take it up a level, try the Truffle-Making Masterclass. Or, since you're on holiday, the Chocolate and Whisky Experience or the Chocolate and Wine Experience. If you're wondering whether or not it's worth it, it was named the third-best food experience in the world by TripAdvisor in 2021 and the second-best in 2022, so…
---
Take a day trip to Leith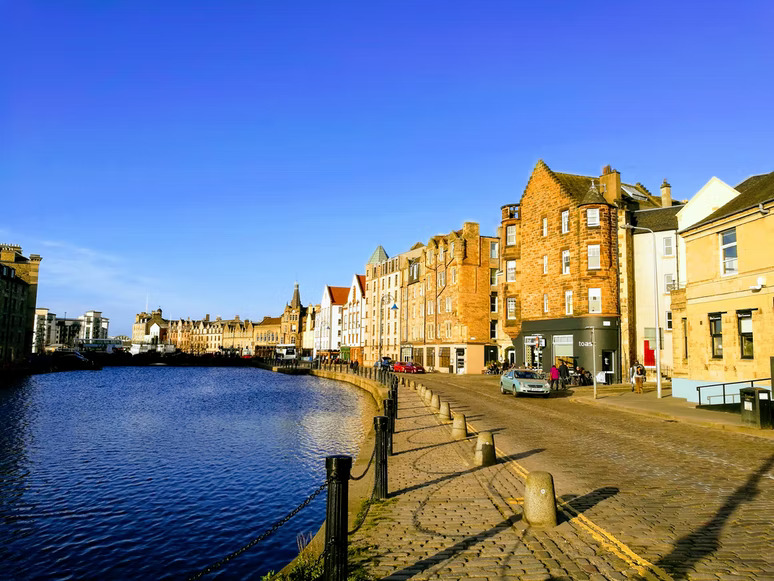 Yes, Edinburgh is an amazing city with lots to offer, but there are also cracking little areas surrounding it, such as Leith. There's a cool independent market on weekends that's full of street food (and the vendors change regularly), beer, and live music. You could also walk along the Water of Leith and stay overnight in Fingal Hotel, the country's only floating hotel.
Find tickets for events in Leith - here
---
Eat your way through The Pitt Market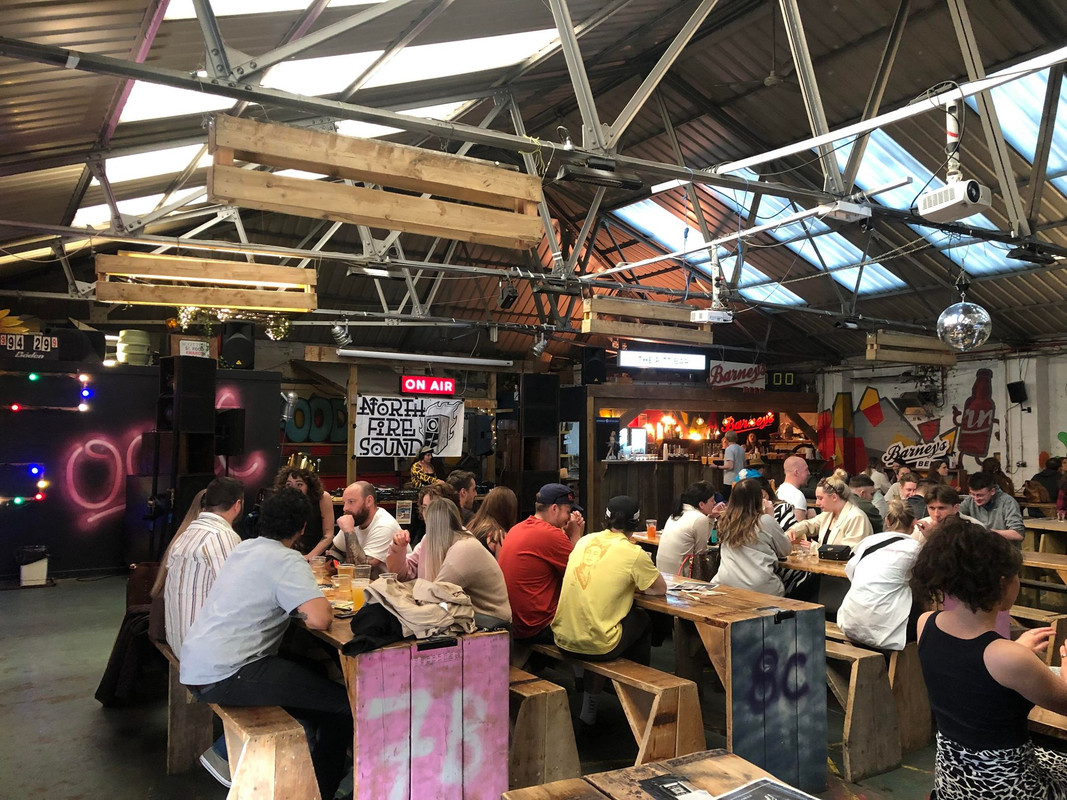 Photo: The Pitt on Facebook
The Pitt is a street food market open Friday to Sunday that we're sure will blow your tastebuds away. Expect a DJ on Friday nights and live music all Saturday while you tuck into buttermilk chicken burgers, seafood, steak, doughnuts, and more. Then wash it down with a local beer or finish with wine and cheese.
Find tickets for food and drink experiences in Edinburgh - here
---
Shop 'til you drop on Victoria and Princes Street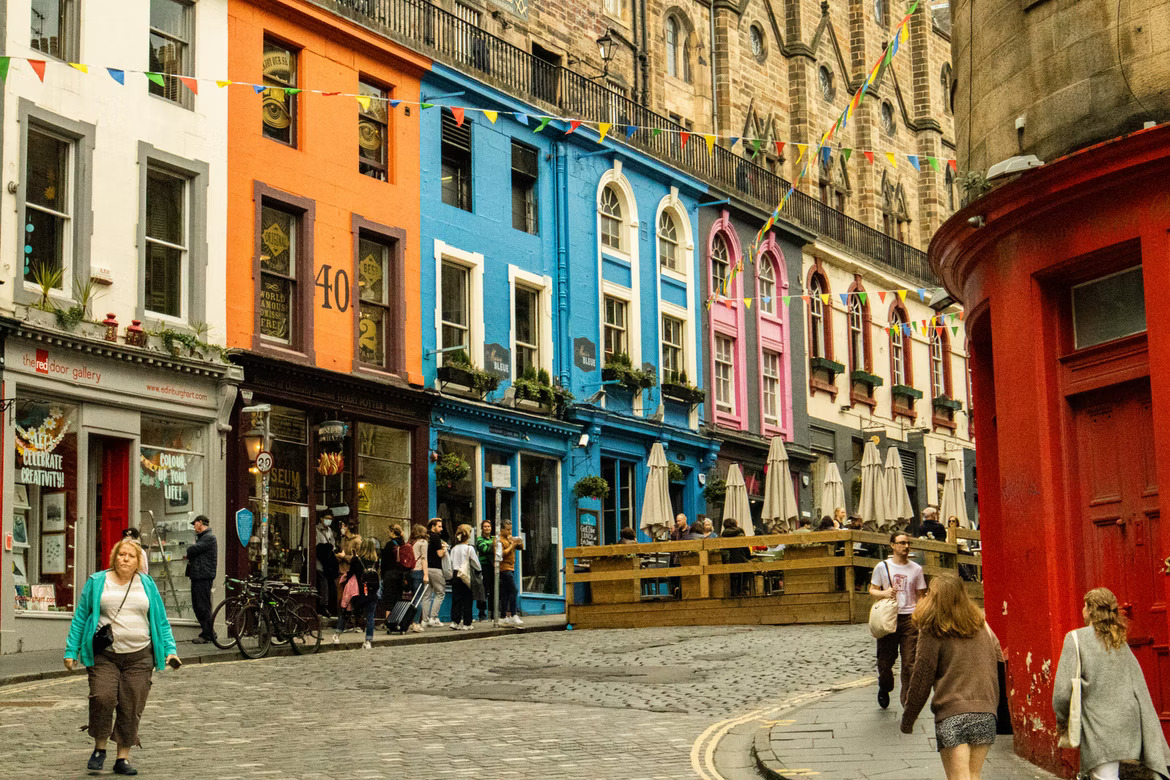 Victoria Street and Grassmarket is home to a fair few clothes, jewellery and bookshops, some cheap and some a bit pricier. Princes Street is another popular shopping location with more common shops such as Primark, Dr Martens, Urban Outfitters, Lush, and Apple. Just don't go too crazy because you'll have to drag it all back with your luggage!
---
Be spooked at Edinburgh Dungeon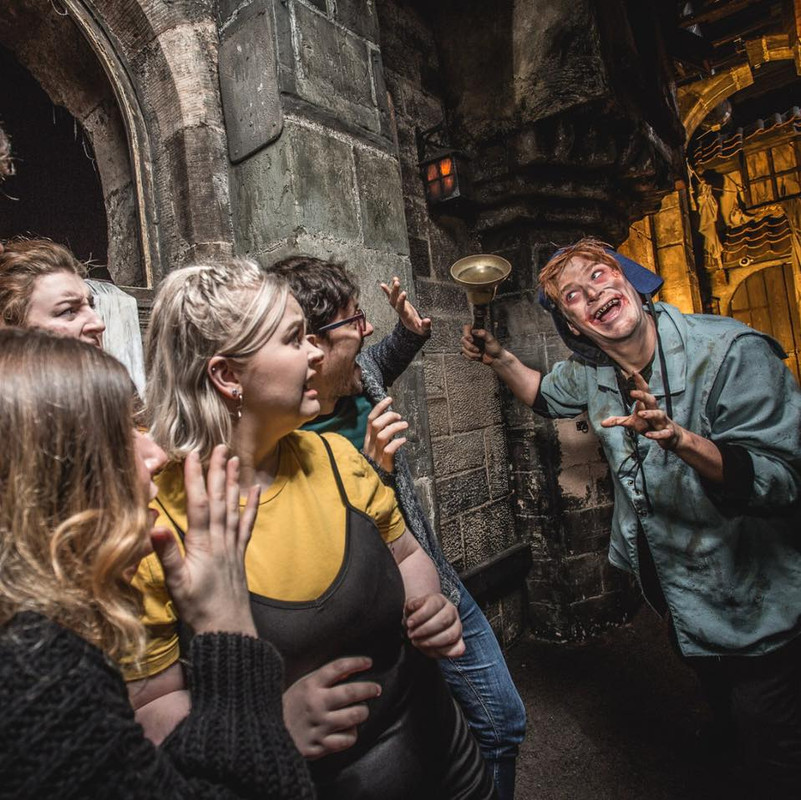 Photo: Edinburgh Dungeon on Facebook
Tour through The Courtroom, meet witches, learn what the torturer's favourite weapon is, creep through the cannibal's cave, and witness the autopsy of one of Burke and Hare's victims. Edinburgh Dungeon explores Edinburgh's disturbing past with live actors and underground rides. Often voted one of the city's top attractions, you should definitely visit Edinburgh Dungeon. If you think you can handle it.
---
Play a game of cricket and have a picnic at Lauriston Castle
Lauriston Castle might just be the best example of how rich Edwardians lived in Scotland. But if you want to go inside, bear in mind you can only do so on a tour, which are only available in the summer. But if you just want to wander outside, go whenever you please.
There's a cricket pitch so you can have a match, and lots of green space and benches for you to stop and snack on. Seemingly frozen in time, the interior is decked out Edwardian style from the floor to the ceiling. It's definitely an underrated Edinburgh attraction.
---
Snap some pics of the mystical Dean Village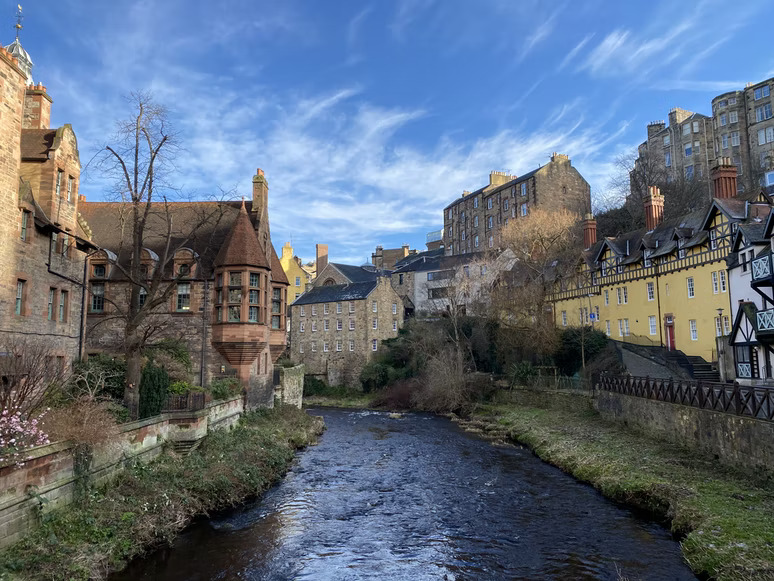 Picturesque in every sense of the word, Dean Village is a quaint little village just outside the city centre. The village is peaceful and lovely to dawdle through, but if you wander away, you'll find St Bernard's Well. Way back when, it was said that the water had healing qualities. Here, you'll also find a statue of Hygeia, the Greek Goddess of Health.
---
Delight your taste buds at a Michelin-starred restaurant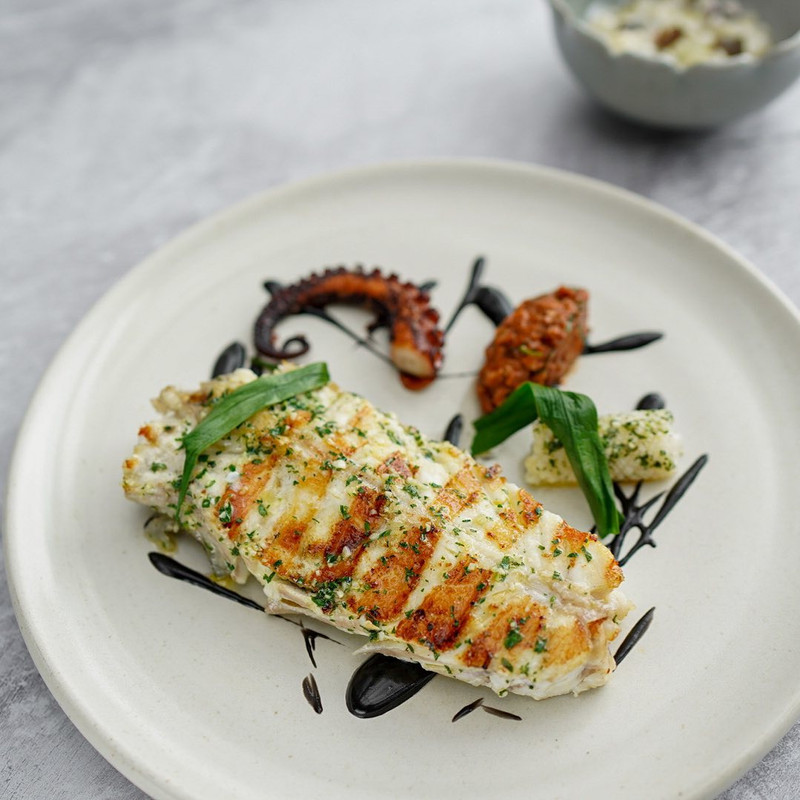 Photo: The Kitchin on Facebook
Edinburgh is home to three Michelin-starred restaurants. For those not in the know, in the restaurant world, a Michelin star is a pretty big deal, only being awarded to those with outstanding dishes. Edinburgh's Michelin-starred restaurants are Condita, The Kitchin, and Restaurant Martin Wishart. Whichever you choose, you're guaranteed an insanely delicious experience.
Find tickets for dining experiences in Edinburgh - here
---
Get whisked away in a story at the theatre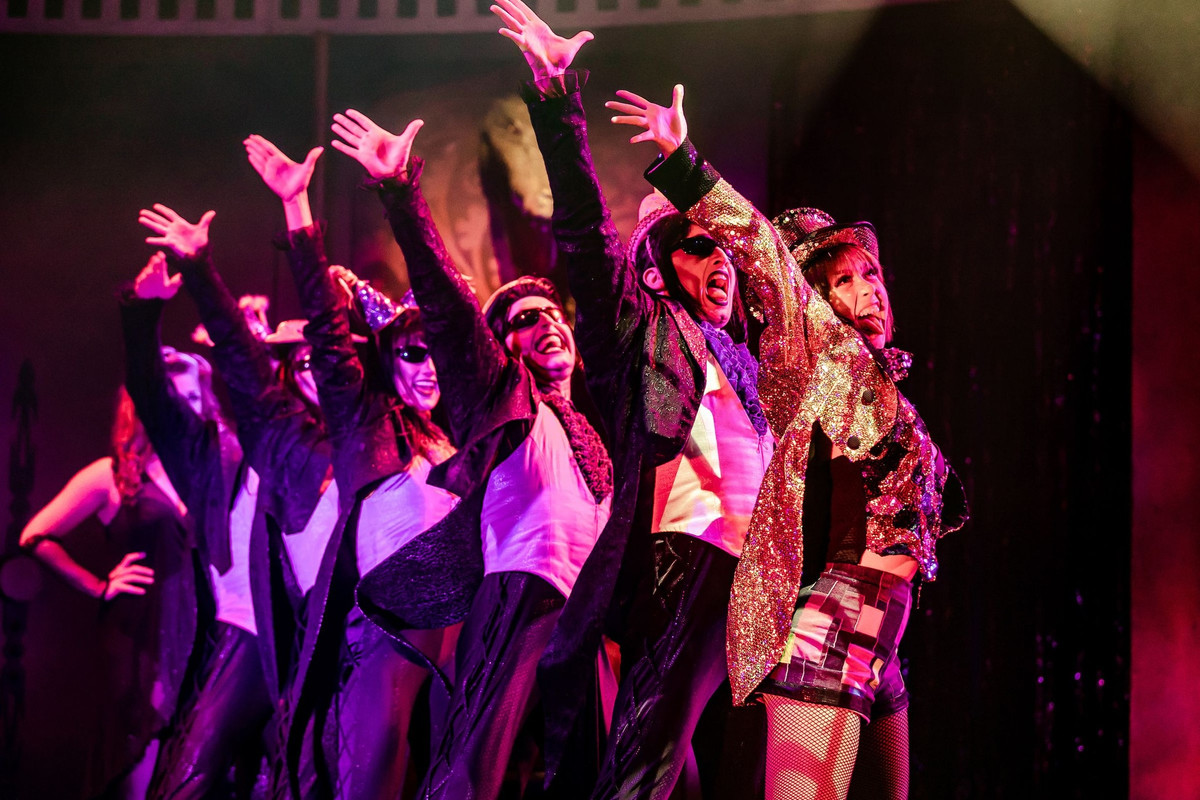 Photo: Edinburgh Playhouse on Facebook
It's never a bad time to head to the theatre for a bit of music, drama, comedy, dance, or whatever tickles your fancy. And Edinburgh has plenty of theatres for you to check out. King's Theatre is a pretty big deal. It dates back to 1906 and is one of the most important theatres in the city.
Edinburgh Playhouse is another brilliant theatre with the largest theatre capacity in the UK, able to seat over 3,000 audience members. With a huge variety of performances available, you're always certain to find something that speaks to your interests.
Find tickets for theatre events in Edinburgh - here
---
Have your breath taken away at the Scottish Ballet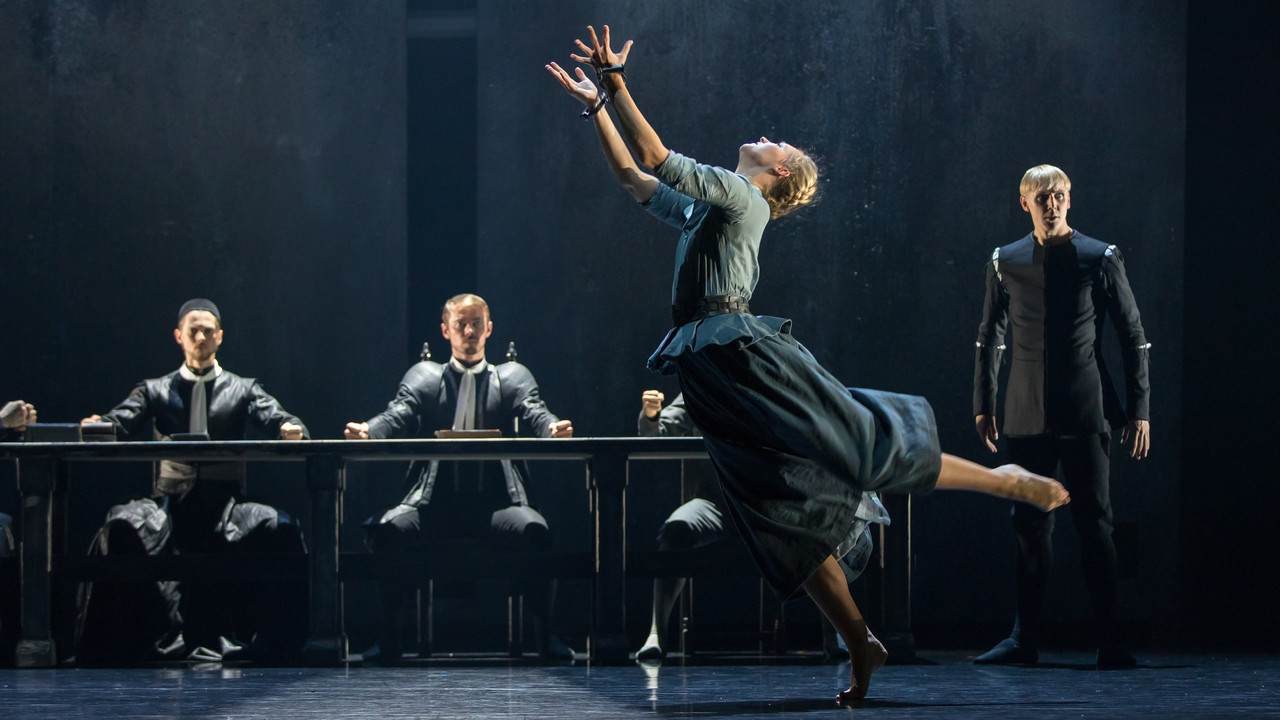 Photo: Scottish Ballet on Facebook
The award-winning Scottish Ballet has existed for over 50 years and puts on mind-blowing, highly acclaimed performances. If you're inspired to try it yourself after watching a performance, the Scottish Ballet offers beginners ballet lessons. But be warned, some believe the theatre is haunted.
---
Take a dip at Jupiter Artland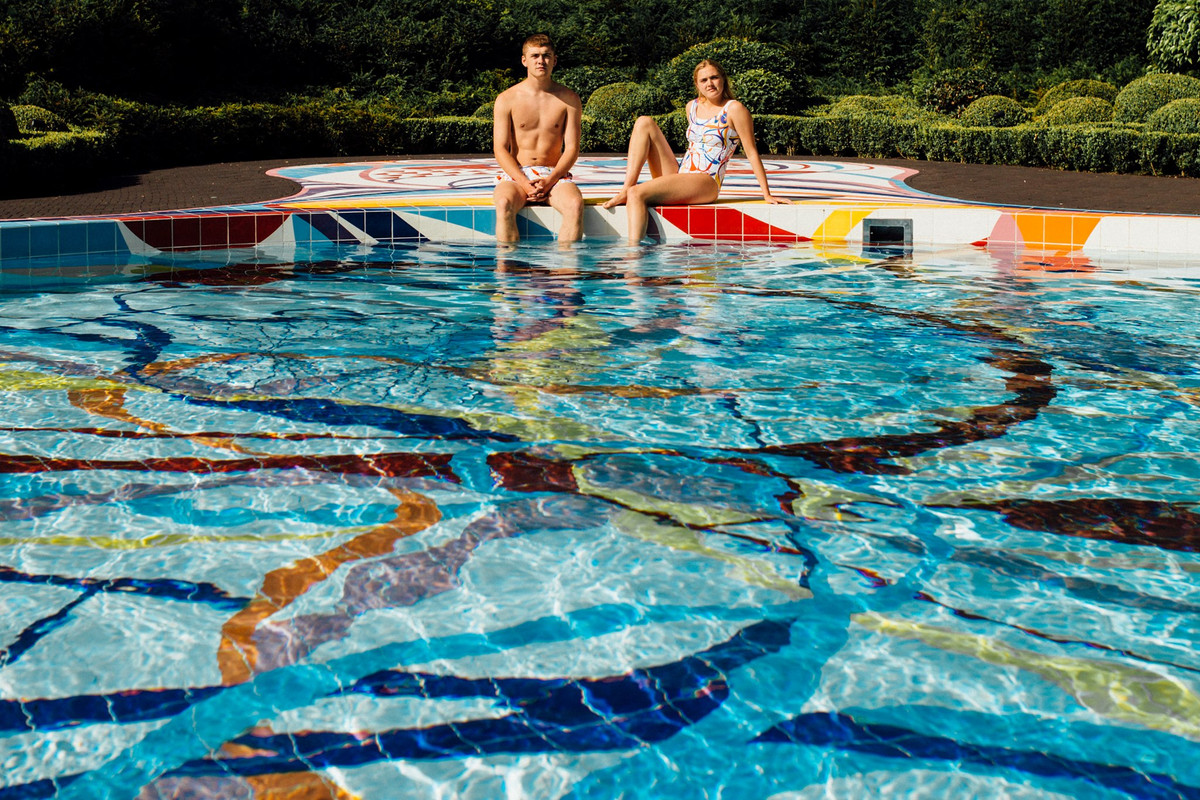 Photo: Jupiter Artland on Facebook
If you're happy to venture outside the city centre, you'll find Jupiter Artland, a sculpture park and art gallery. This summer, you can take a dip in the colourful on-site pool. Tickets cost £10, and you can swim on Mondays, Tuesdays, and Wednesdays. For general visits, the park is open between May and September. There's also a cafe on-site if you need a nibble or a drink, and workshops and classes are available such as a vodka tasting experience.
---
Find peace at Blackness Castle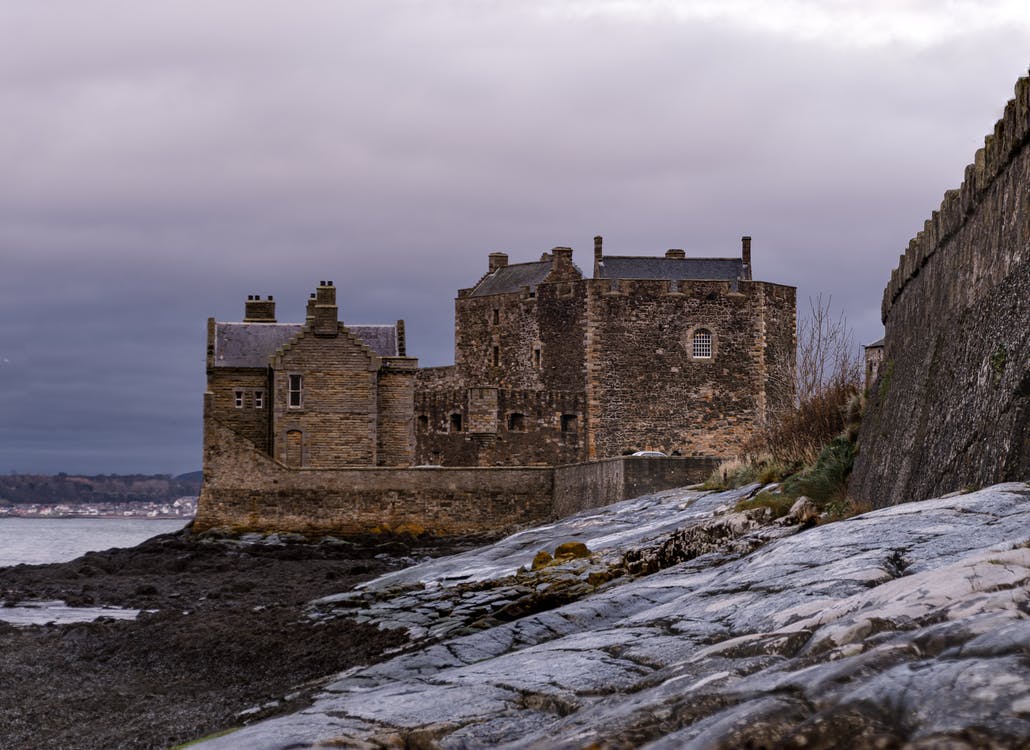 This dainty castle overlooks the water, giving you a pretty view. There's also a pier attached that leads out to the water, if you're looking for a tranquil moment. The castle is open every day from 09:30 - 17:30, and tickets are quite cheap at £7 per adult.
---
Quench your thirst in Edinburgh's best bars
Head to the Cold Town House for a summery beer garden, Hoot the Redeemer for an adults playground experience complete with slushies, arcade games, ice cream and more, and Casablanca Cocktail Club for.... well, cocktails!
If you prefer your standard, traditional pub, you might be better off checking out pubs like Teuchters, The Kenilworth, The Jolly Judge, The Sheep Heid Inn, Kilderkin, The Last Drop and Bennets Bar.
---
Then check out some live music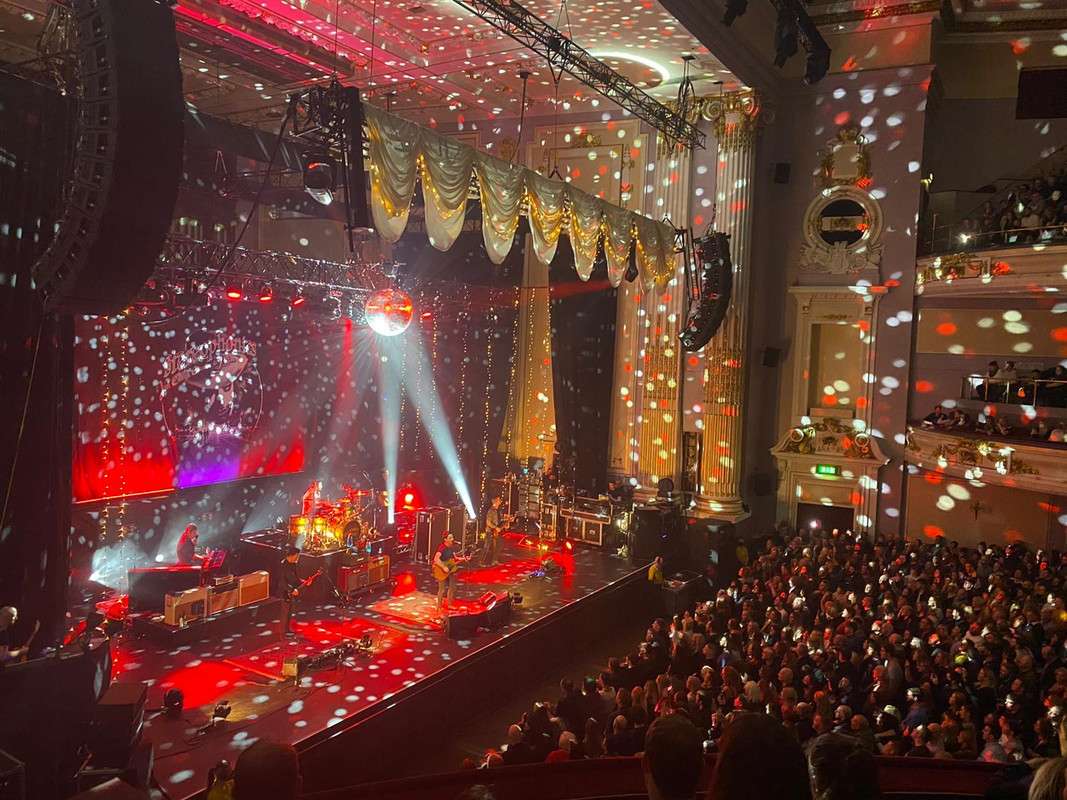 Photo: Usher Hall on Facebook
Edinburgh has some unreal venues for live music, and the city also has strong ties to music. So, if you have the opportunity, you should head over to one of the city's many amazing live music venues. Usher Hall is a popular venue. But if you're after a sweaty, rowdy experience, check out Sneaky Pete's. There are dozens more great venues to check out, but we must move on!
Find tickets for live music in Edinburgh - here
---
See what's on at the Summerhall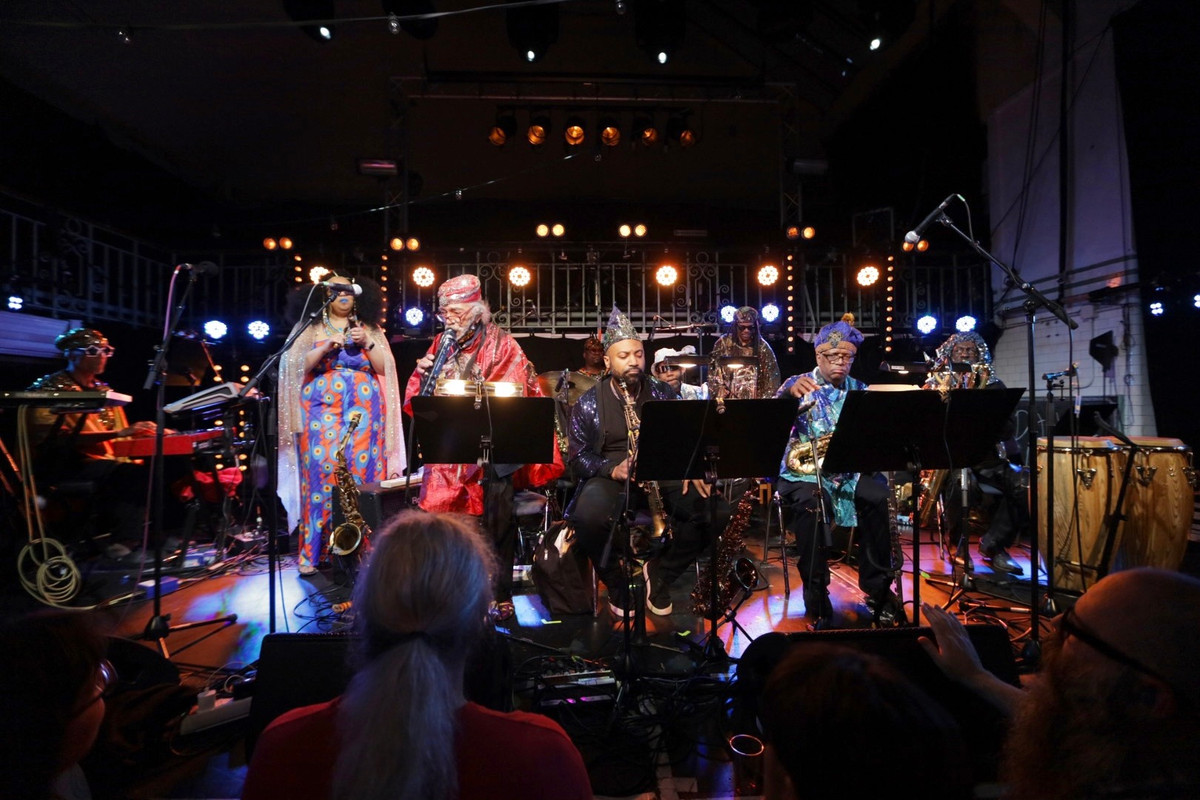 Photo: Summerhall on Facebook
This multipurpose venue is Edinburgh's biggest arts venue, has won multiple awards over the years, and features live music, theatre, art, workshops, small museums, ceilidhs (traditional Scottish social gatherings), festivals, a pub, café, brewery and more. If you see something on the calendar that catches your eye, definitely check it out.
Find tickets for events at Summerhall - here
---
Try some traditional Scottish foods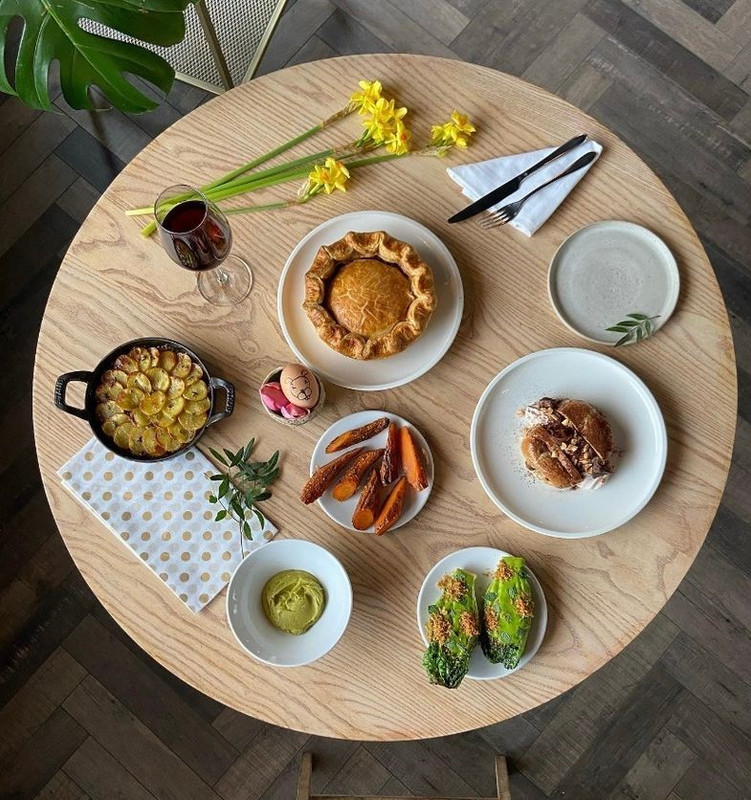 Photo: Borough on Facebook
Trying local food when visiting a city is a must. Borough is a restaurant that offers good food at reasonable prices, crafting dishes from locally sourced ingredients. The Lookout by Gardener's Cottage is also known for its tasty menu and amazing views. The Little Chartroom is also popular, but if none of these speaks to you, there are dozens more.
Find tickets for food and drink events in Edinburgh - here
---
Attend an electronic music festival
Edinburgh is home to two massively adored electronic music festivals. Terminal V is rapidly making a name for itself as one of the most important techno music festivals in the world, with some massive names on its lineups. And FLY Open Air has the best in techno, house, and other electronic acts, and it all goes down at Edinburgh Castle. The 2022 editions have both wrapped up, but if you're headed to Edinburgh in 2023, it's a brilliant shout. Or, if you really can't wait, Terminal V will be putting on a Halloween day festival in 2022.
Find tickets for music festivals in Edinburgh - here / Find tickets for Terminal V 2023 - here
---
Dance your troubles away in an Edinburgh nightclub
As hardcore partiers, you can rely on Edinburgh for a mad night out. If you consider yourself pretty hardcore too, The Bongo Club is an amazing, high-energy sweatbox with a range of genres played all night long. The Liquid Rooms are simply iconic, and everyone knows about them. But if you want a more boujee experience, perhaps WhyNot, with its LED room, multiple bars, and the huge dancefloor, will meet your needs.
Click here for the Best Nightclubs in Edinburgh.
Find tickets for clubbing events in Edinburgh - here
---
And that concludes our list of the best things to do in Edinburgh! Edinburgh really is an absolutely stunning city. Maybe even one of the prettiest in the UK. No matter what you get up to, we're sure you'll have a smashing time.
---
---
Check out our What's On Guide to discover even more rowdy raves and sweaty gigs taking place over the coming weeks and months. For festivals, lifestyle events and more, head on over to our Things To Do page or be inspired by the event selections on our Inspire Me page.