While the world continues to deal with the physical health impact of the global COVID-19 pandemic, the long-term mental health implications are sure to last for much longer.
For many already dealing with mental health issues, the experience of isolation, fear and uncertainty has accentuated their condition. For many more, it has brought to the surface thoughts and feelings that they never knew were there.
It has been widely reported in the mainstream media that mental health patients are finding it particularly difficult to cope during the crisis, as normal health and social care services, including most face-to-face appointments, have been cutback in order to deal with the Coronavirus crisis.
It is no secret that the music industry has a particularly troubled relationship with mental health. Gruelling, fast-paced and cut-throat, recent studies surrounding mental health in the industry make for uncomfortable reading. One study reported that musicians are nearly four times as likely to have suicidal thoughts than the general population, while a recent Skiddle survey found that over 80% of people working within the music industry suffered with consistent levels of depressions, stress and anxiety.
Dan McKie is one DJ & producer who has been very vocal about mental health within the music industry. Active for the best part of two decades, the Newcastle-born artist has held residencies in Ibiza, London and Barcelona, featured on a number of respected labels (Stealth Records, Pacha Recordings, Static, Southern Fried) and created his own imprints, 1980 Recordings & 33 Music.
Here we speak to Dan about how he's been coping with isolation, mental health in music, and who he'd like to party with post-lockdown.
(This embedded post has since been removed)
Dan, you've spoken openly about mental health in the music industry and your own struggles over the years, what effect has the lockdown had on you and perhaps some of the colleagues/peers you've been talking to?
"I have spoken openly about mental health before as I have had family members suffer from it, and I have and still suffer from anxiety from time to time. For me, more producers and DJs should (speak about it).
"I have found it hard changing the routine and workflow at points during the lockdown, as I find being creative and making music a big release of emotions for me. Because of the lockdown I've not had time for as much music-making, as we haven't had a school to send our child to. So we have had to share more time during the day which I would normally get to release some of my emotions in the studio. I usually get a release ready track completed every week, but since the lockdown I have finished one track.
"I've spoken to a few inside and out of the industry, and the ones I have spoken to have been coping ok, no dramas as such, just frustration, annoyance and worries. It's always going to be tough being locked down. None of us want to be imprisoned and we all want to be free to do what we wish in the open air."
What steps have you been taking to maintain your mental wellbeing during this time?
"Speaking to friends. Playing with my daughter. Getting on with work when I have the opportunity to keep some sort of normality. Having virtual beers with mates which has been fun. Trying to chill in the evening with a beer and TV just to help switch the brain off. Sometimes it hasn't worked and my mind has been super active.
"I have also started the live streams to get more interactive with my friends and followers. So much so, I did a 26-hour stream to showcase and help promote 26 of my artists on 1980 Recordings & 33 music. It went well, we raised nearly a grand for charity. We are still accepting donations and you can watch all the sets back on the 1980 Recordings YouTube channel. Every Friday afternoon I currently go live for an hour from 3pm (GMT) on my Facebook, YouTube, Twitch & Mixcloud Live with Instagram followers picking the genre of house music I will play the day before."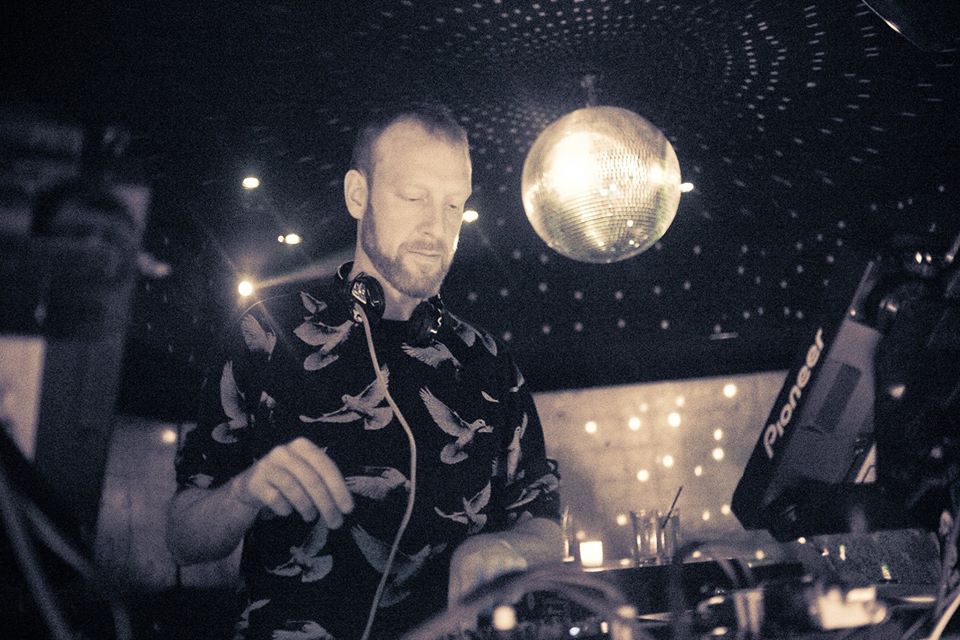 Dan McKie manages labels 1980 Recordings and 33 Music
A recent Skiddle survey found that up to 80% of people working in the music industry have suffered with mental health issues. Why does the industry have such a problem with mental health, what is it that is taking such a toll?
"Pressure to succeed. That's the biggest problem, and what is noticed as a 'level of success' for you to be able to succeed. You also have the cliques within the industry. If you don't know the right people in those cliques then you don't get a reply or answer to a simple question over email or a look in. So many egos. I am only getting through doors now after nearly twenty years. Luckily I am quite head strong and thick skinned but sometimes the rejections do get to you."
You've held residencies in Ibiza, London, Andorra and Barcelona - has travel and time away from home as a DJ ever had a negative impact on your own mental health, and how can you mitigate that without affecting your career?
"Not at all for me personally, maybe others, but I love to travel and I love to DJ so it is a great combination for me. I would like to do it more. When I have done it I always make sure I get enough rest before and after, try not to burn that candle too much at both ends."
Why do you believe so many people have been turning to music during this crisis - and which songs/artists have been helping you during this time?
"As mentioned before, it is a release of emotions, not just for me but for many people. Especially if you work in the music industry. It's part of your life. I've been listening to a lot of demos, some great, some terrible. I have actually been revisiting albums from the likes of Fatboy Slim, UNKLE, The Who, Fleetwood Mac and others."
What's the first thing you're going to do when lockdown lifts?
"Go to the pub with my mates for a nice beer from a barrel. My girlfriend will probably kill me for saying that! I will also try and visit my friends in Ibiza and get some nature going on. I miss nature."
You're heading to a rave post-lockdown, and you can party with one person (dead or alive) - who is it and why?
"Freddie Mercury. I think he would be fabulous and I am sure I would have some stories to tell afterwards."
Dan McKie released 'Dance' on 8th May 2020.