Manchester has long been considered a music Mecca, so of course, there are dozens of music venues across the city. In a sea of events spaces, it takes something truly exceptional to stand out from the rest. And one of the venues is New Century, a historic venue that recently received a breath of new life.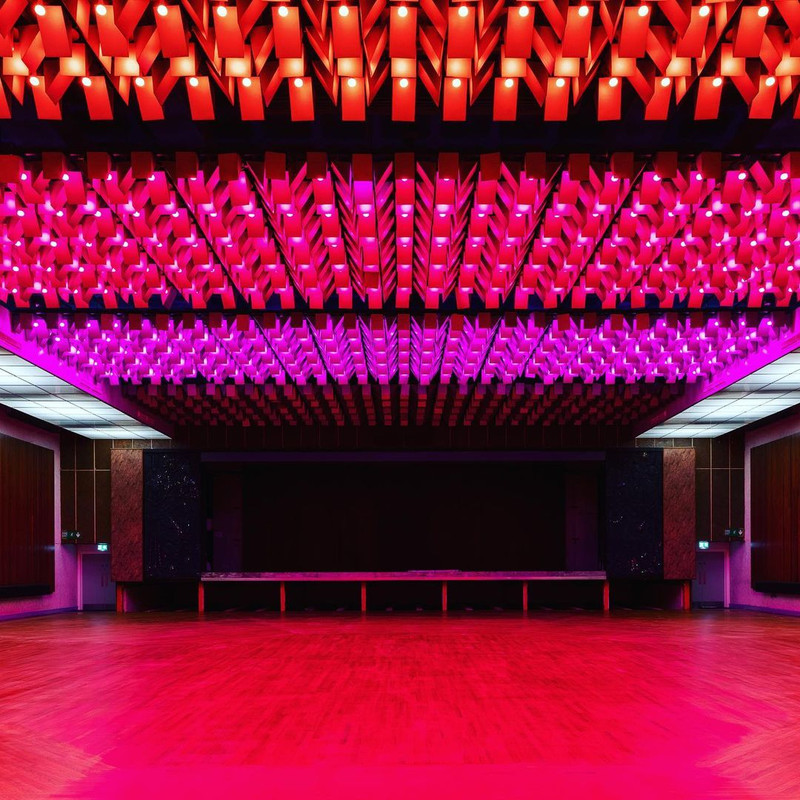 Photo: New Century / Instagram.com
A venue dripping in history, New Century originally opened in 1963 and saw a range of artists on its stage. Rockers such as Jimi Hendrix and Jerry Lee Lewis performed there in the 60s. And when the Madchester era took off, 808 State and other prominent DJs threw acid-house parties, helping the underground music scene thrive. Other iconic global artists, including The Rolling Stones, Pink Floyd, The Kinks, and Tina Turner, performed there, too.
Today, this legendary venue has been reimagined, restored, and reopened as a new three-storey social hub, events space while maintaining its retro charm.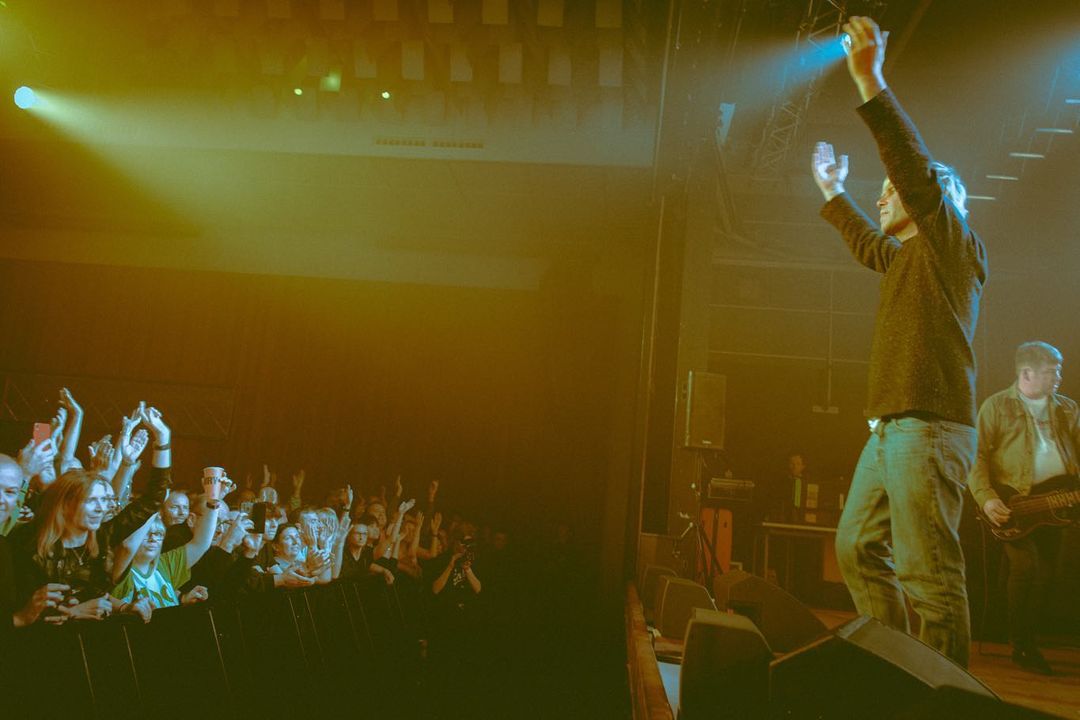 Photo: New Century / Instagram.com
The events space features sixties decor, including the uniquely-preserved original psychedelic/disco illuminated ceiling and a sprung floor that bounces jumping crowds higher. And while the original features remain intact, the coloured strip lighting and state-of-the-art sound system bring this vintage venue into the 21st century. A flexible space, this 800+ capacity venue is fit for gigs, comedy, performances, club nights, conferences, World Cup screenings and more.
Before heading into an event, stop by the New Century Kitchen Hall for drinks and a bite to eat. Seating up to 300 people, there are small intimate tables, bench-style seats, low leather sofas, and outdoor seating to relax and refuel before hitting the dancefloor.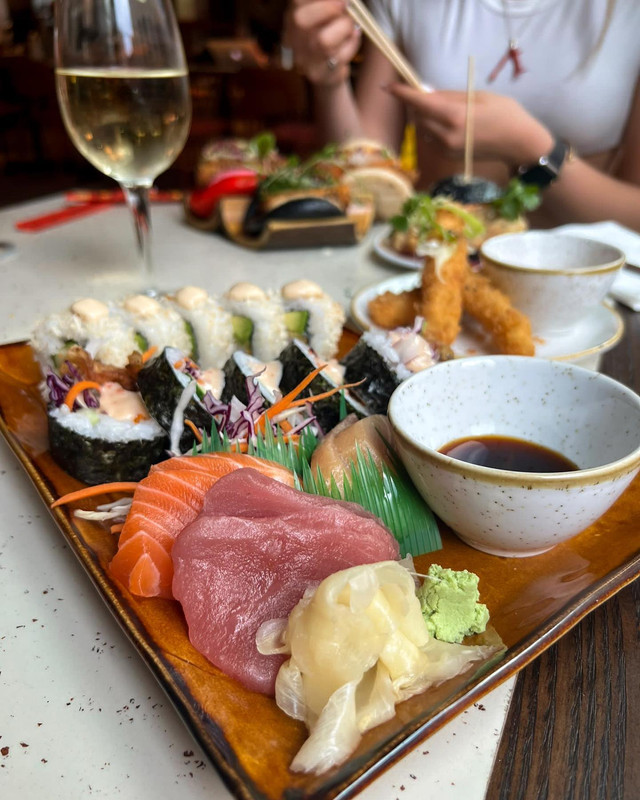 Photo: New Century / Facebook.com
Choose from plant-based Asian cuisine, Japanese cuisine, steamed buns, sandwiches by The Butty Shop, steaks and burgers by Tallow, and Wild by Ply pizza. Food is served daily from 11am-9pm, and there are two bars - one large central bar and a hidden bottle bar - with a range of bevs available. And with DJs and live entertainment on weekends, it makes for the perfect hangout spot.
Following its reopening on the 26th of August this year, Salford legend Dr John Cooper Clarke was the first to grace the stage on the 20th of September. Since then, a variety of artists have performed, including Graham Coxon, The Charlatans, Billy Nomates, Hard-Fi, and Clint Boon.
---
Bringing a wide range of sounds and genres to Manchester in a stunning, retro venue, if you have the chance to check out this cracking new venue, take it.
Some hot events to check out at New Century include Ghosts Of Garage Halloween with Sammy Virji, Black Midi, Deptford Northern Soul Club, Homoelectric New Year's Eve, and Franc Moody.
---
---
Check out our What's On Guide to discover even more rowdy raves and sweaty gigs taking place over the coming weeks and months. For festivals, lifestyle events and more, head on over to our Things To Do page or be inspired by the event selections on our Inspire Me page.


Header: New Century / Facebook.com
Ghosts Of Garage Halloween: The Haunted Hall | Saturday 29th October 2022
Ticket waiting list for TONIGHT! Ghosts Of Garage Halloween: The Haunted Hall
Tickets you want not available? We know it's frustrating, but don't worry we've got your back. Join the waiting list below and we'll reserve you tickets if they become available.
Homoelectric New Year's Eve at New Century | Saturday 31st December 2022