With just a little over a month to go until Liverpool's One in the Woods Fest, the excitement is getting unbearable.
Among those on the seriously heavy-weight lineup is Goldie, Paula Temple, Fabio & Grooverider, Interplanetary Criminal, DJ Marky, Shanti Celeste, VTSS, FJAAK, and, of course, Pola & Bryson. To get us all in the mood for a proper mad forest rave, we thought we'd take a moment to put Pola & Bryson in the spotlight as one of the most promising DnB producers right now.
Speaking of the fest, the duo said, "Very excited to perform at One in The Woods this year, we've heard some great things from the last one! Fantastic lineup including some of our faves in the scene at the moment with the likes of Marky, Break and Monrroe. Also very keen to see Interplanetary Criminal as we've been loving his stuff of late."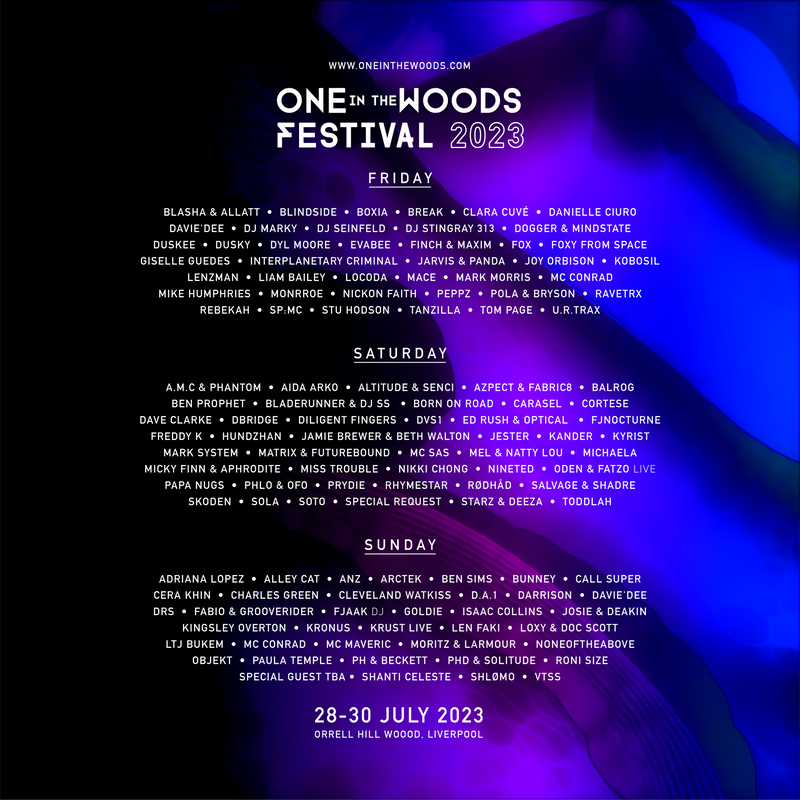 Pola & Bryson, AKA Jack and Harry, met in 2012 and bonded over a shared love of drum and bass including the tunes of Roni Size (who will be joining them at One in the Woods), High Contrast, and Logistics.
The two began producing when they moved to London for uni. Both classically trained on a handful of instruments, the foundation for their sound began to develop immediately.
In 2015, the duo began releasing music, setting up their Soulvent Records label, and hosting Soulvent club nights at which they would perform. Word of P&B spread rapidly in the underground scene, but 2016 was when everything started coming together. P&B released their both listener and critically acclaimed debut album This Time Last Year, securing them nominations for Best Newcomer Producers and Best New Label at the D&B Arena Awards.
Their 2018 follow-up album Lost In Thought smashed it too, with a Best Album nomination at the same awards. But it was the duo's bootleg of Adam F's Circles that solidified them as serious, serious contenders in the drum and bass scene. Played at just about every single drum and bass and jungle rave, millions of DnB ravers across the UK and beyond have left venues in the early hours with the track spinning around in their heads.
Constantly crafting new tunes that honour their stripped-back, organic sound, the group then released Beneath the Surface in 2023 before dropping Phoneline with Emily Makis earlier this year, which became their biggest release to date.
Clearly just getting started with endless support from the hardest hitters in the scene and the crazy ravers that make it all happen, it won't be long before Pola & Bryson are topping festival lineups across the country.
Pola & Bryson have some incredible events in their calendar including WAH Ibiza, MADE, Bassfest, and, of course, One in the Woods. No matter where you go to catch the duo, it'll be mind-blowing. But with such a strong lineup amidst nature, One in the Woods is the place to be this July.
Secure your tickets for One in the Woods now at the bottom of this page.
---
---
Check out our What's On Guide to discover even more rowdy raves and sweaty gigs taking place over the coming weeks and months. For festivals, lifestyle events and more, head on over to our Things To Do page or be inspired by the event selections on our Inspire Me page.


Tickets for One in the Woods | Friday 28th - Sunday 30th July 2023 | Orrell Hill Woods in Liverpool
This event has been cancelled
Due to unforseen circumstances we are unable to deliver the festival on the planned dates.
Tickets are no longer available for this event