The One in the Woods 2022 Tickets
About The One in the Woods 2022
Presenting: TOitW Episode 2
After an overwhelming first year, we invite you to escape the restrictions of everyday life for ONE big weekend where the finest Electronic Music meets a paradise setting, deep in Liverpool's woodland
The 2 day Music Festival brings together 80 of the world's finest Techno and Drum & Bass Artists along with local food, drinks, along with some new and exciting features.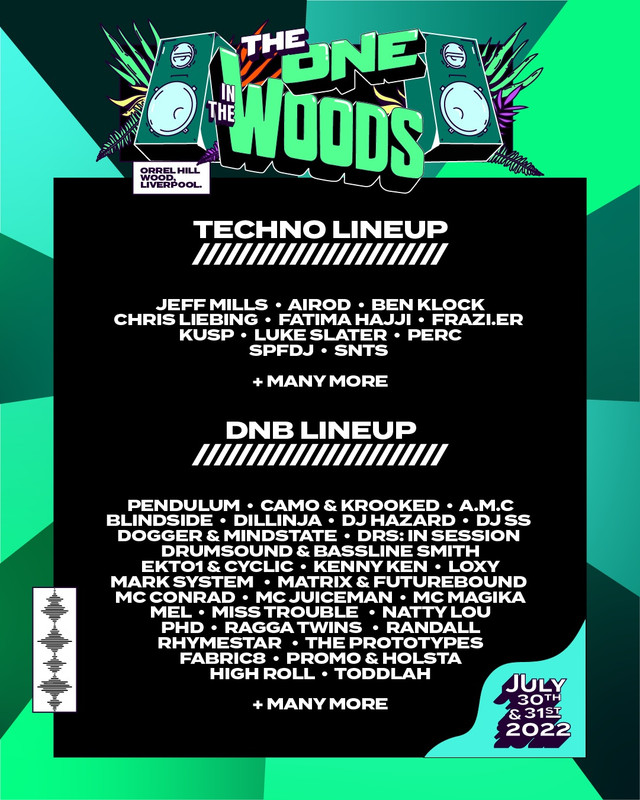 Music genres: Drum n Bass, Techno, Minimal Techno, Bass Music, Jungle
The One in the Woods line up
The One in the Woods information & FAQs
Travelling to/from the festival
Map of Hotels near festival site
Try our fully interactive map of all nearby hotels and accommodation. Please check location and dates before booking.
Explore similar festivals to The One in the Woods
Find similar festivals by exploring the categories and classifications below:
Categories: Dance Music festivals, Boutique / Grassroots festivals
Type: Music festivals
Size: Small sized festivals
Amenities: Toilets