Half-term February 2023 is just around the corner! We could leave the kids sitting in front of the TV, playing round after round of Fortnight, and scrolling through their phones. Or we could use this precious time to make some memories as a family.
To help you plan a fun-filled Feb half-term break, we've gathered some of the best events, experiences and family days out below. Check them out!
1994 Family Fun Day Rave Valantines Monster Ball
When: Saturday 11th February 2023
Where: The Classic Grand in Glasgow
Kickstart half-term 2023 in style at a family day rave filled with all sorts of thrills! Dress up all spooky, then head over for tunes spun by party DJs. See how high you can bounce on the bouncy castles, swim in the ball swamp, dance under bubbles and confetti, and get competitive in games. There's a soft play area for babies, a separate bouncy castle for those under 5, a licensed bar, face painting, and so much more. It'll be a blast.
Tickets for 1994 Family Fun Day Rave Valantines Monster Ball
---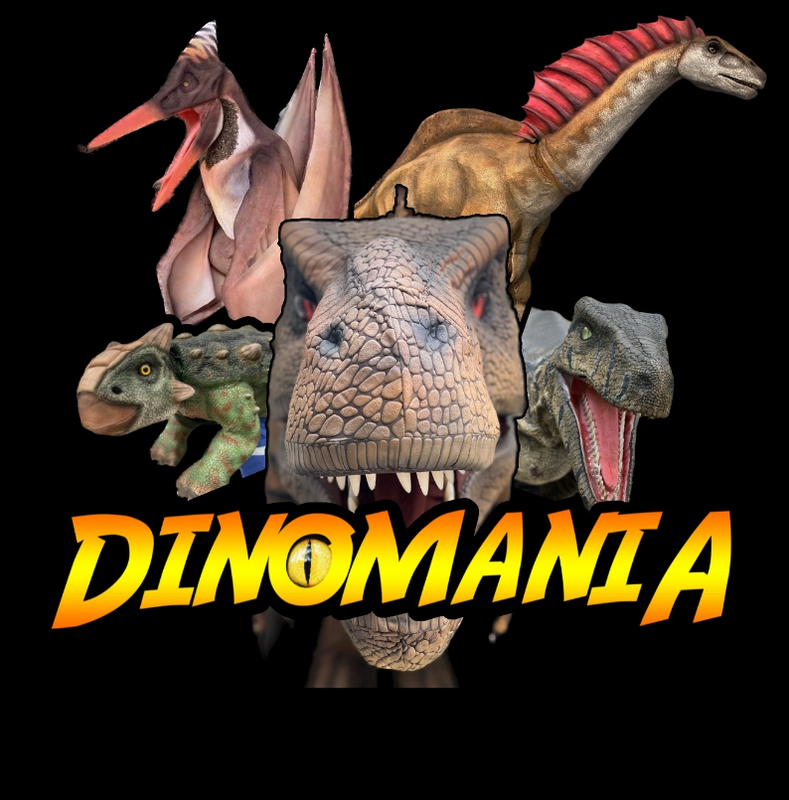 When: Saturday 18th February 2023
Where: Treviglas Academy in Newquay
Merging fun with education, you and your dino mad littluns will join Ranger Chris and meet his giant dinosaurs as they wander around the crowd this half-term. The award-winning show is the most interactive in the UK and has toured the country to teach both children and adults about these magnificent, interesting creatures that once roamed the earth. The show boasts one of the largest mobile dinosaur museums with fossils, including a full-size T-Rex skull, to show just how amazing dinos were.
Tickets for Dinomania Dinosaur Show
---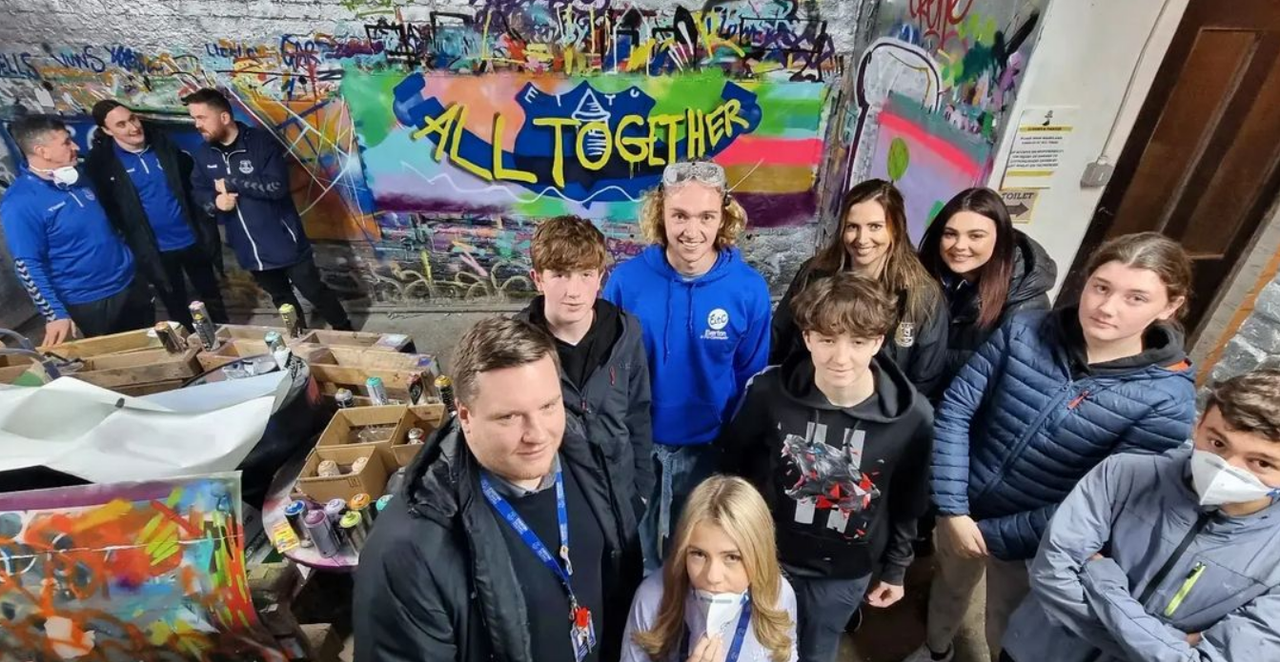 Photo: Zap Graffiti Arts / Instagram.com
When: Wednesday 15th February 2023
Where: ZAP GRAFFITI ARTS in Liverpool
Graffiti has always been one of the coolest art forms. Most wish they could spray-paint their name in such an incredible way. So perhaps this half-term you'll enjoy developing some graffiti skills as a family? Zap Graffiti Arts have been providing graffiti art services since 1995, and now they're willing to share their expertise with budding artists. Head over for a two-hour class to learn the basic skills and techniques, design your own work, and then take home a 3x3 poster to hang on the wall - a lovely souvenir to remember a fantastic day out.
Click or tap here for more Graffiti Art Classes
Tickets for Graffiti Art class
---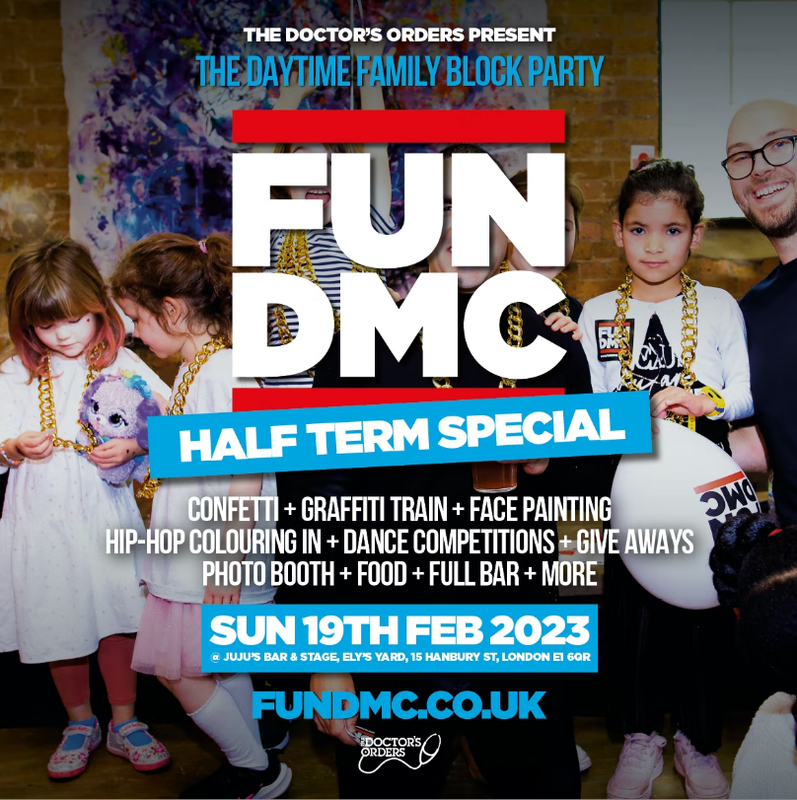 When: Sunday 19th February 2023
Where: Juju And 8217s Bar And Stage in London
Fancy a fun family block party to close half-term? We thought you might! Fun DMC has been putting on family parties for years, bringing DJs, dance competitions, hip-hop colouring in, and more to get the littluns buzzing. Get over there to close the break with face painting, tunes, food, confetti cannons, and loads of laughs.
Tickets for FUN DMC - Half Term Special
---
Climbing and Archery in Birmingham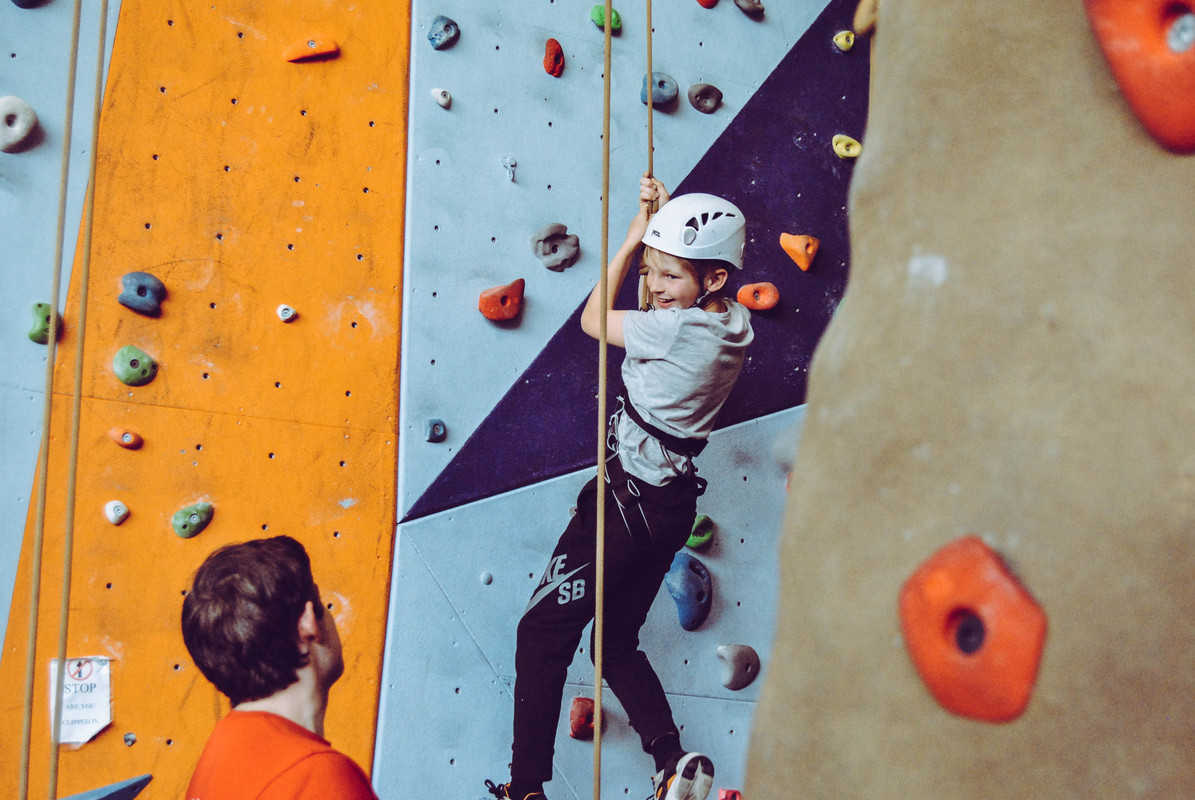 Photo: Rachel / Pexels.com
When: Multiple dates Friday 10th - Sunday 26th February 2023
Where: The National Exhibition Centre in Birmingham
When half-term comes, many kiddos end up glued to the sofa - which is fun, we aren't knocking that. But every now and then, it's a fantastic idea to get a bit active, try something new, and try to achieve something you haven't before. With climbing and archery, there's the thrill of hitting a bullseye or climbing to the top of the wall. There's adrenaline, your heart gets pumping, and it's a whole lot of fun. Book your tickets now to ensure an electrifying half-term adventure!
Click or tap here for archery / click or tap here for climbing
---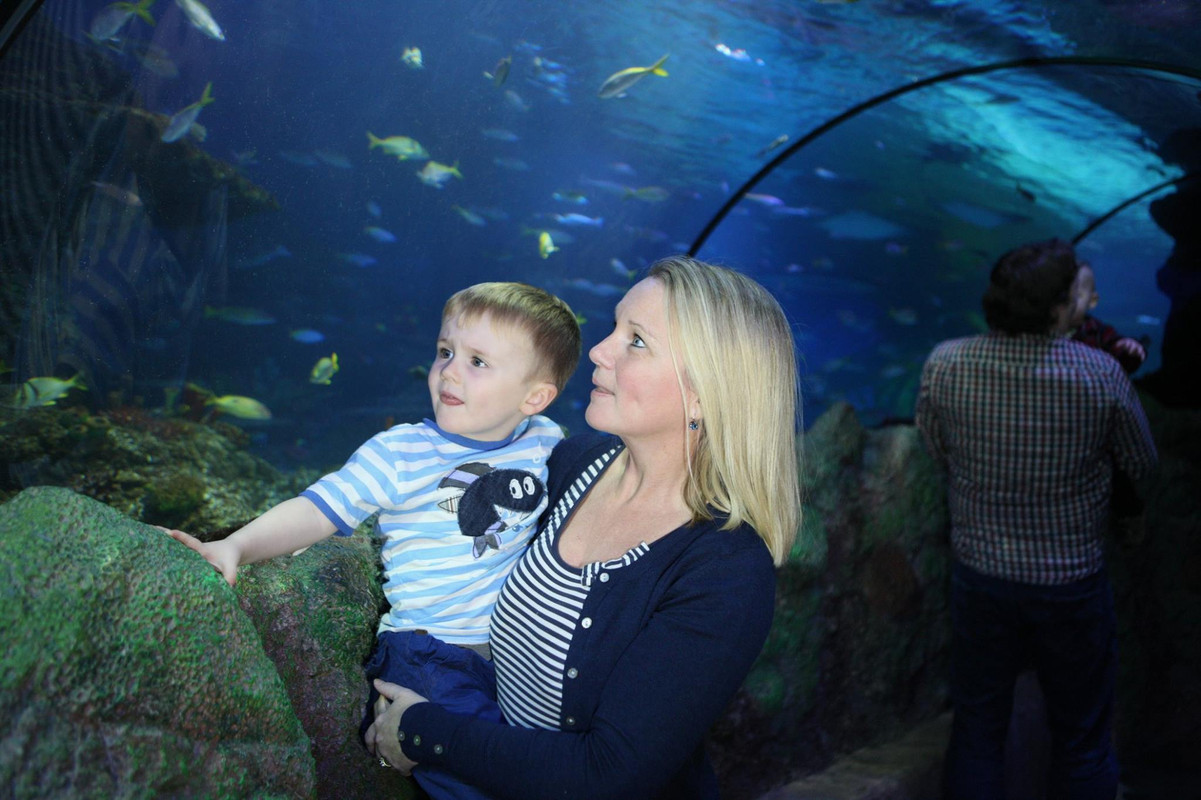 Photo: SEA LIFE Hunstanton / Facebook.com
When: Monday 13th February 2023
Where: Seagate Road in Hunstanton
Life underwater is truly mesmerising. Watching fish, sharks, and turtles effortlessly glue through the water is incredible. And witnessing it up close is something else. Immerse yourself in another world at Sea Life. See turtles, clownfish (Nemo's), blue regal tangs (Dory's), dogfish, green sea turtles, rays, and sea anemones. There's also the penguin beach, reptiles, otters, and more!
Click or tap here for Sea Life tickets
---
Peter Rabbit Explore and Play Blackpool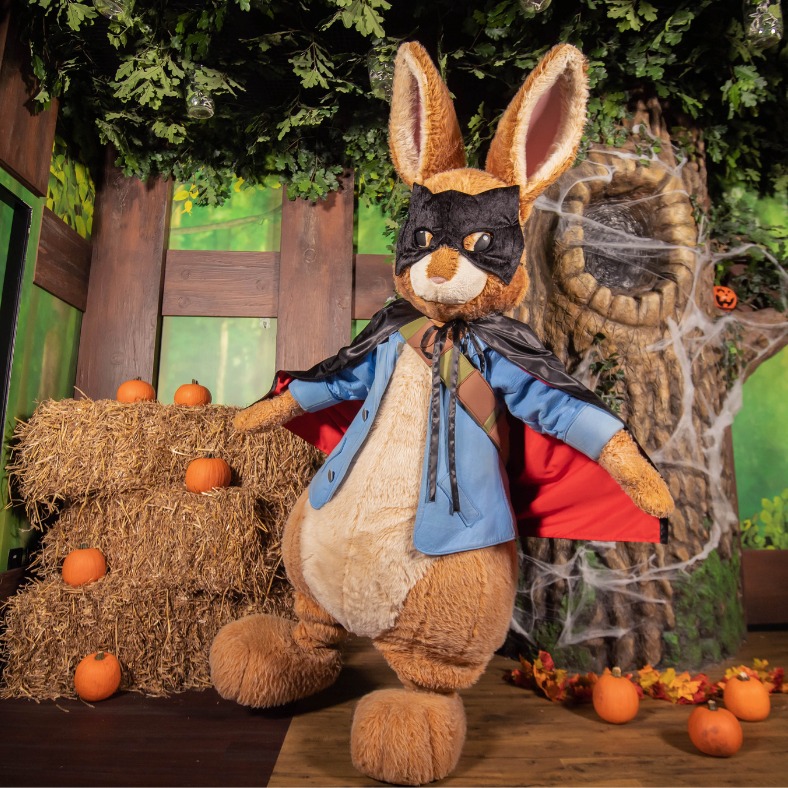 Photo: Peter Rabbit : Explore and Play Blackpool / Facebook.com
When: Saturday 11th - Sunday 19th February 2023
Where: 91 Promenade in Blackpool
Let the kids run wild and free, discovering five fluffy-themed areas this February half-term. Filled with characters from Cbeebies' Peter Rabbit, areas include a sensory pond with lily pad drums and a pond to splash around in as they search for the frogs and fish. There's also the Mr McGregor's Garden obstacle course to test their agility and climbing skills, Mr Bouncer's Invention Workshop to teach the importance of recycling in a fun, interactive way, and so much more.
Click or tap here for tickets for Peter Rabbits Explore and Play
---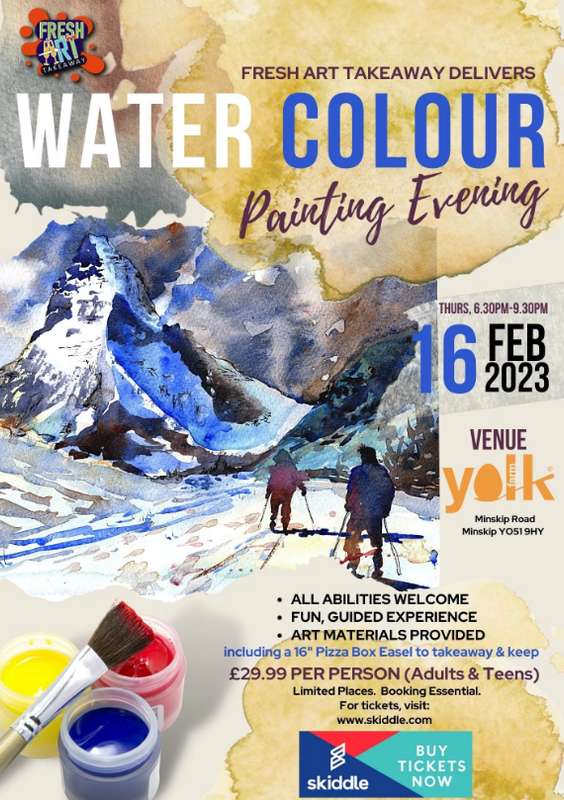 When: Thursday 16th February 2023
Where: Yolk Farm in Boroughbridge
Here's one for the older kids! Teens and adults are invited to an evening of watercolour painting where you'll create your own alpine mountain scene. Welcoming all abilities, there's no need to worry if you've never painted before, as Fresh Art Takeaway artist Moira Spencer will guide you through it all. Everything will be supplied, so all you need to do is turn up and prepare to create your own masterpiece in a relaxed, go-at-your-own-pace environment.
It starts at 18:30, so even if you're working during half-term, you can squeeze in some time as a family to indulge your creative sides!
Tickets for Watercolour Painting Evening
---
Harry Potter And The Cursed Child
When: Multiple dates from Friday 10th February
Where: Palace Theatre in London
Everyone knows Harry Potter. The movies are some of the most iconic and mystical movies that effortlessly captured the imaginations of people of all ages. Harry Potter And The Cursed Child is a critically acclaimed production with lots of award-winning names involved, creating a new play that follows Harry, now an adult, and a father of three. The story follows his oldest son, Albus, who's struggling with the weight of the family legacy, and Harry who's battling his past. We'd tell you more but we don't want to spoil it!
Click or tap here for tickets to Harry Potter And The Cursed Child
---
Van Gogh: The Immersive Experience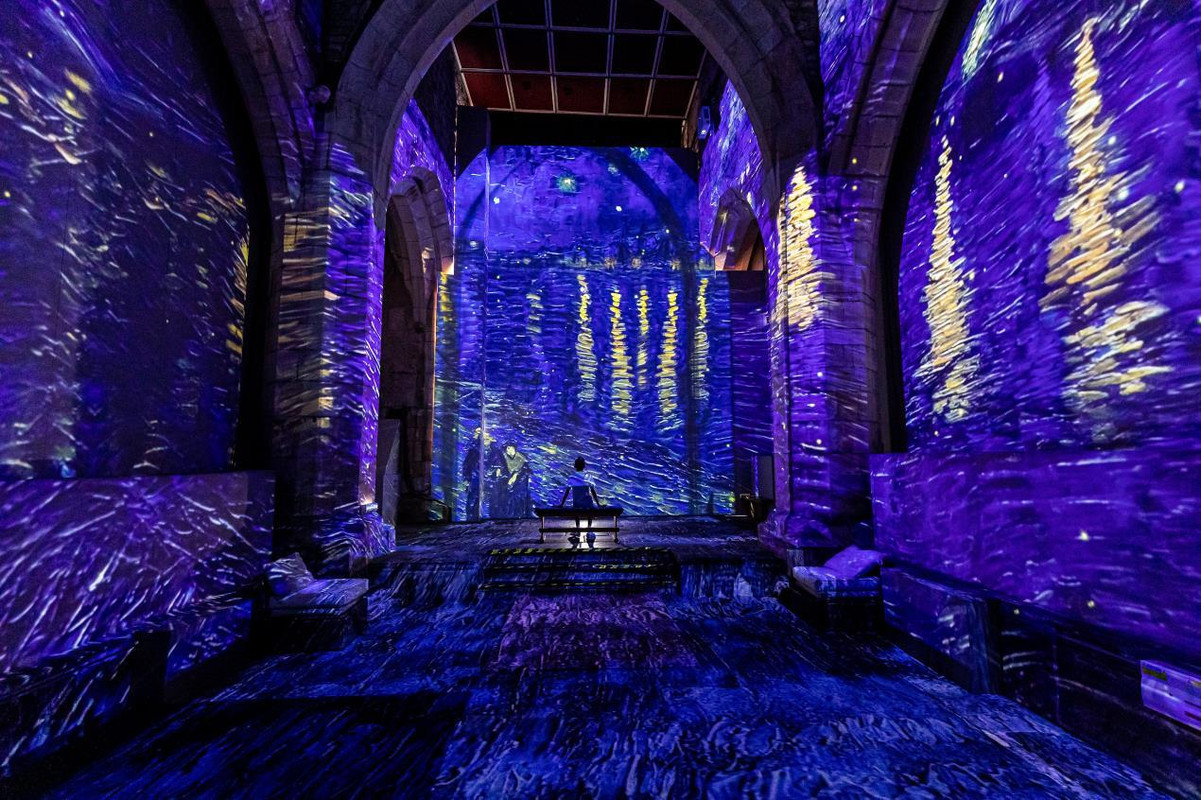 Photo: Van Gogh Expo / Facebook.com
When: Multiple dates from Saturday 11th - Monday 27th February 2023
Where: All Saints Church in Leicester
Van Gogh is one of the most famous artists of all time, despite how misunderstood and poorly received his art was during his life. This immersive experience allows you to step into his artwork as its brought to life on 360-degree screens, diving into his work, life, and mind. Step into some of the most iconic paintings of all time by securing your tickets now through the link below.
Click or tap here for tickets to the Van Gogh Immersive Experience
---
For more half-term fun search Skiddle now or click or tap here for inspiration.
---
---
Check out our What's On Guide to discover even more rowdy raves and sweaty gigs taking place over the coming weeks and months. For festivals, lifestyle events and more, head on over to our Things To Do page or be inspired by the event selections on our Inspire Me page.


Header: Peter Rabbit : Explore and Play Blackpool / Facebook.com