Your debut LP catapults you into the limelight, your shows are starting to bring in big crowds and you're gaining more and more column inches. The major label lay it on thick, heap you with praise and give you a massive advance to make your second record. On paper, everything is rosy, but then comes the calm, the expectation and almost too much time to think.
Here, we look at four difficult second albums that should have never seen the light of day and the psychology behind their creation.
In 2001, The Strokes released This Is It. It's fair to say it was a masterpiece featuring a number of garage rock barnburners including; 'New York City Cops', 'Last Nite' and 'Hard To Explain'. It was hailed a desert island indie disco classic the world over. The album spearheaded a musical movement, which originated in NYC and featured; Yeah Yeah Yeahs, Interpol and LCD Soundsystem.
After global success and critical acclaim, the band went back into the studio to record their follow up. What they offered up, Room on Fire, should have been called Is This Really It? Some bands strive to deviate from the formula that brought them initial success, due to the fear of being typecast. The Strokes had different ideas.
Room on Fire, with the exception of 'Reptillia' (which is a beautifully crafted pop song which showcases some of the bands best musicianship) was a poor man's replica of their debut LP. A collection of B-sides, scooped up off the cutting room floor and bereft of any attempt to develop their sound or their songs. It was like they had given birth to an identical twin, two years apart. An underwhelming example of a band trying to milk the same formula but getting well and truly found out.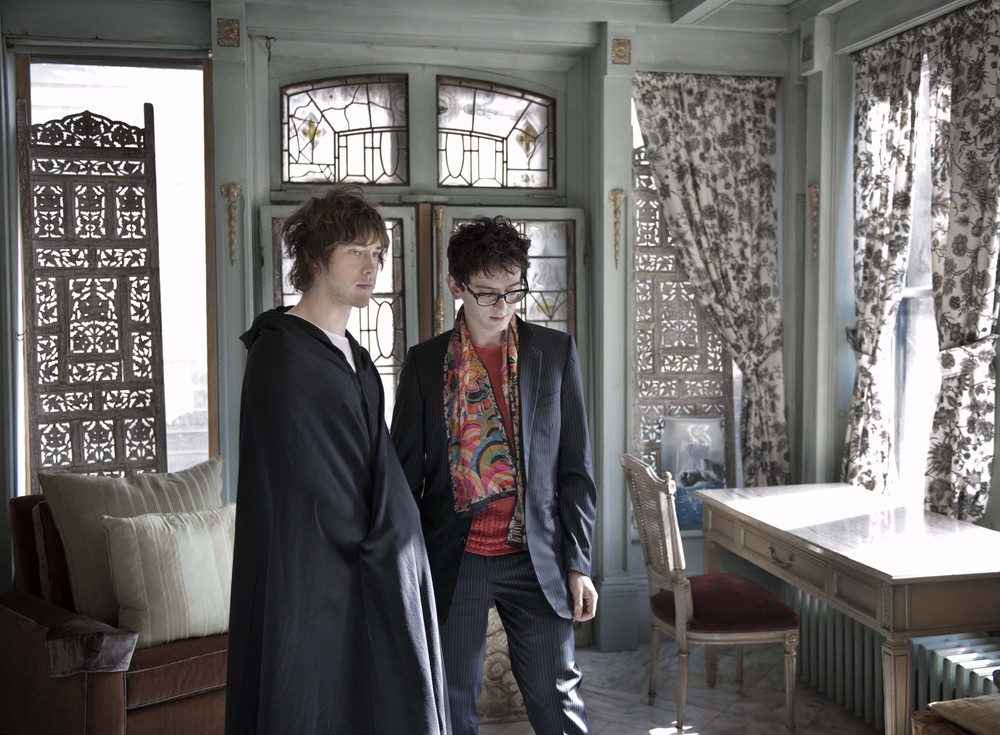 The debut album by MGMT (pictured above), Oracular Spectacular, was released in January 2008 and delivered an artillery of beautiful, groove-driven, indie bombs in the form of 'Electric Feel', 'Time To Pretend' and 'Kids'. It was pop music for people who like psychedelic rock and sound-tracked the summer alongside a number of standout festival slots, which saw the band receive universal adoration.
When it was time to go back to the drawing board, the band - unlike The Strokes - were not willing to play ball in terms of a variation on a theme. Instead, they created Congratulations, a nine track LP which saw them switch their Midas touch for creating infectious indie classics to their love of inaccessible psych rock.
Of the nine tracks there are no clear singles, and if ever a song summed up a record, it's the 12-minute 'Siberian Breaks'. It's so far removed from the likes of 'Electric Feel', it leaves you pondering what it's all about? Congratulations is a case study in trying to go too far the other way. Letting your heart rule your head and ultimately, hitting the self-destruct button.
Neither Fish Nor Flesh was the follow-up to the internationally successful debut, Introducing the Hardline According to Terence Trent D'Arby, released in 1987. As a record, it smacks of reckless abandon. From pretentious spoken word interludes via tales of Marvin Gaye teaching him to write the albums lead single in a lucid dream, to his anything-goes approach to instrumentation - from kazoos and cowbells to ukuleles and harps. The neo-soul hits from Terence Trent D'Arby's debut LP and solid song structures of 'Wishing Well' and 'Sign Your Name' were replaced by a bloated, ego-driven drivel which was well and truly panned by the press.
It took London rock-cum-rave three piece Klaxons just over three years to follow up their Mercury Award-winning debut LP, Myths Of The Near Future. By the time they had released Surfing The Void in 2010, everything and everyone had calmed down a bit. Sometimes a band produces an album which is a great collection of songs, but it's very much the zeitgeist of the time. The band's debut LP falls very much into this bracket.
If you give it a listen back today, you'll find hits such as 'Golden Skans' and a cover of Grace's 'It's Not Over Yet' - which had dance tents at festivals across the country in raptures in 2008 – have not aged well. As with MGMT, the nu-rave trio tried to reinvent the wheel with their follow-up, reaching into the darkest recesses of their psychedelic record collections. Unfortunately, Polydor pushed back and made the band re-record large chunks of the album, citing that it was "too experimental". What the band were finally left with was a mediocre middle of the road album full of fillers. 

Words by Sam Kershaw